Hear me out… striped items in your closet are basics.  Just like a solid black dress or a good pair of brown boots, a striped tee, long sleeve or sweater are necessities.  And this Old Navy striped sweater in black and white helps prove my point.  This outfit could not get any more simple – denim, sweater & boots – but with the pop of the contrasting pattern, it's an instantly elevated look.  Don't get me wrong, I will wear a simple black sweater with this same combo in a heartbeat, but I love the pattern detail.  No matter what the season, I make sure to have at least one striped item in my collection.  When I have "nothing to wear" it's almost always my go-to.  Do you keep stripes in your closet?
Now about this heat wave…
…just kidding.  The temperatures in Iowa – well, everywhere, really – have been insane the past couple weeks.  And today, there's a forecasted high of 38 degrees.  It will feel like summer compared to -15.  My outfits have been pretty plain (with the exception of added stripes) because of the weather, so I'm excited to get more creative again this week.  Make sure to follow on Instagram for more daily outfit posts!
Also, about last night…
…the Golden Globes! Awards season is like my personal super bowl.  Can't miss it, and I obsess over every red carpet.  Favorites from last night include, Kate Hudson, Kerry Washington, Kelechi Watson, & James Franco (I have a thing for velvet tux jackets… and James Franco).  Even with the women all choosing to wear black as an initiative to fight against inequality and sexual harassment & abuse for women, the variety of style was still impressive.  Most men chose to participate as well and of course, they all looked fabulous.
Did you watch?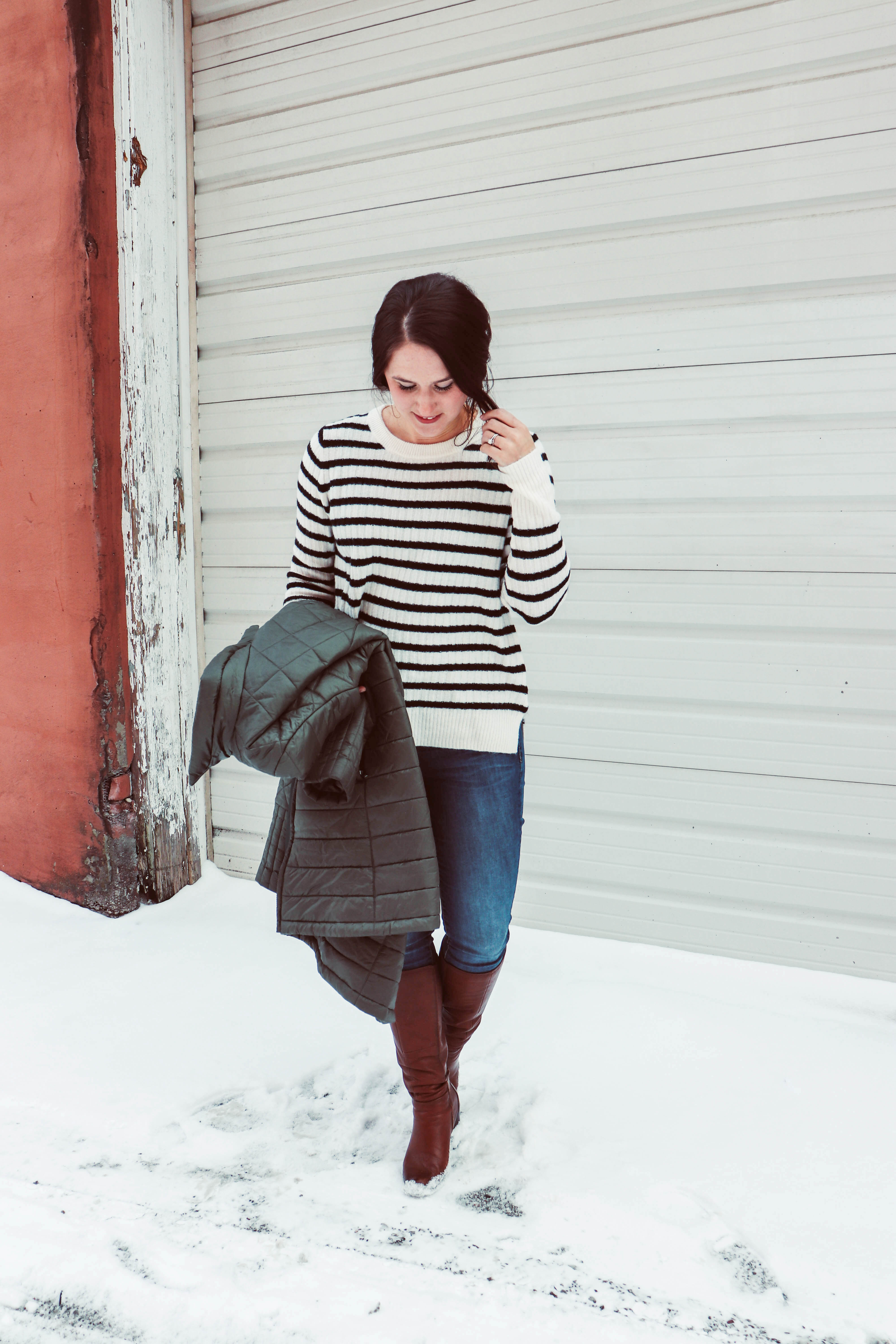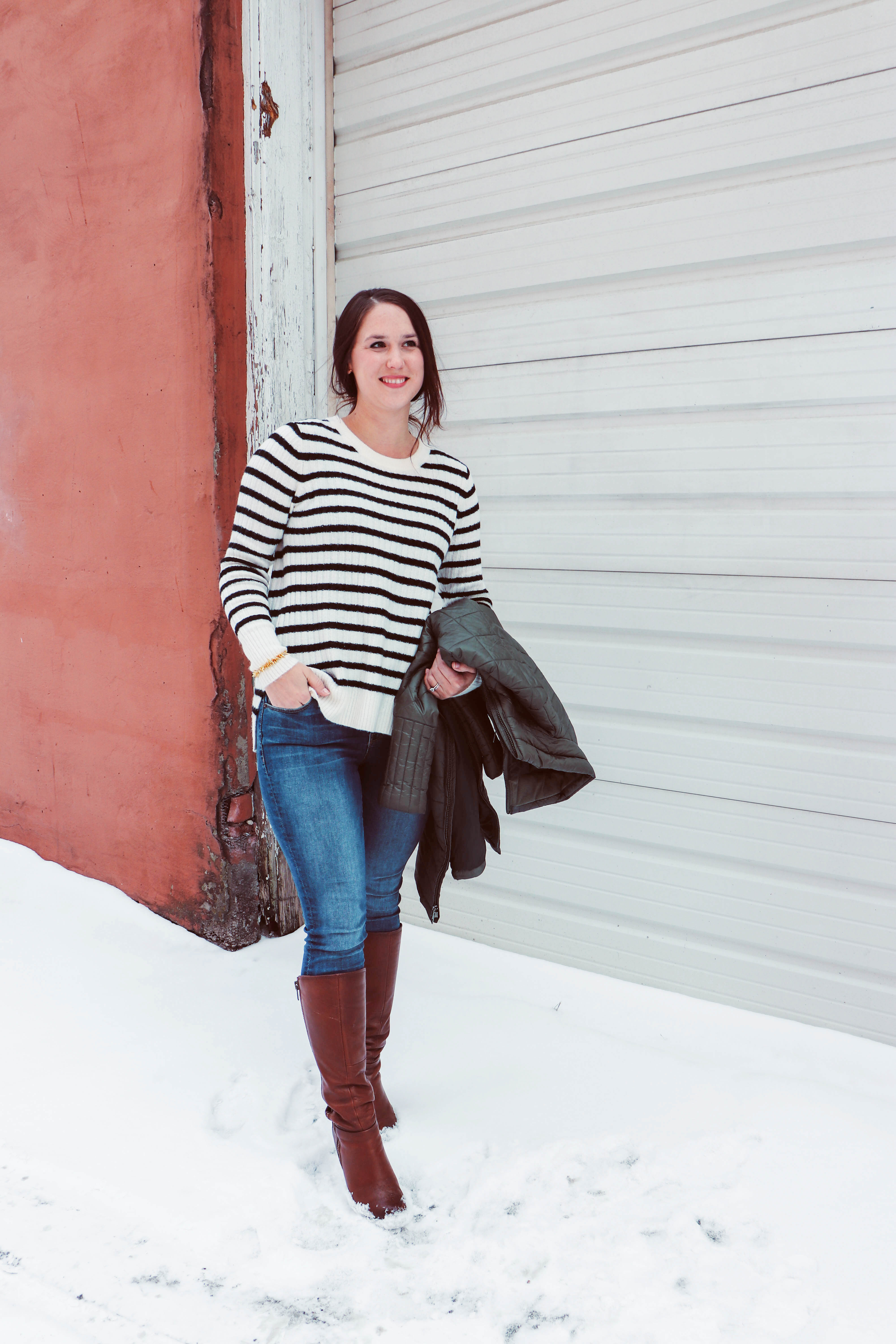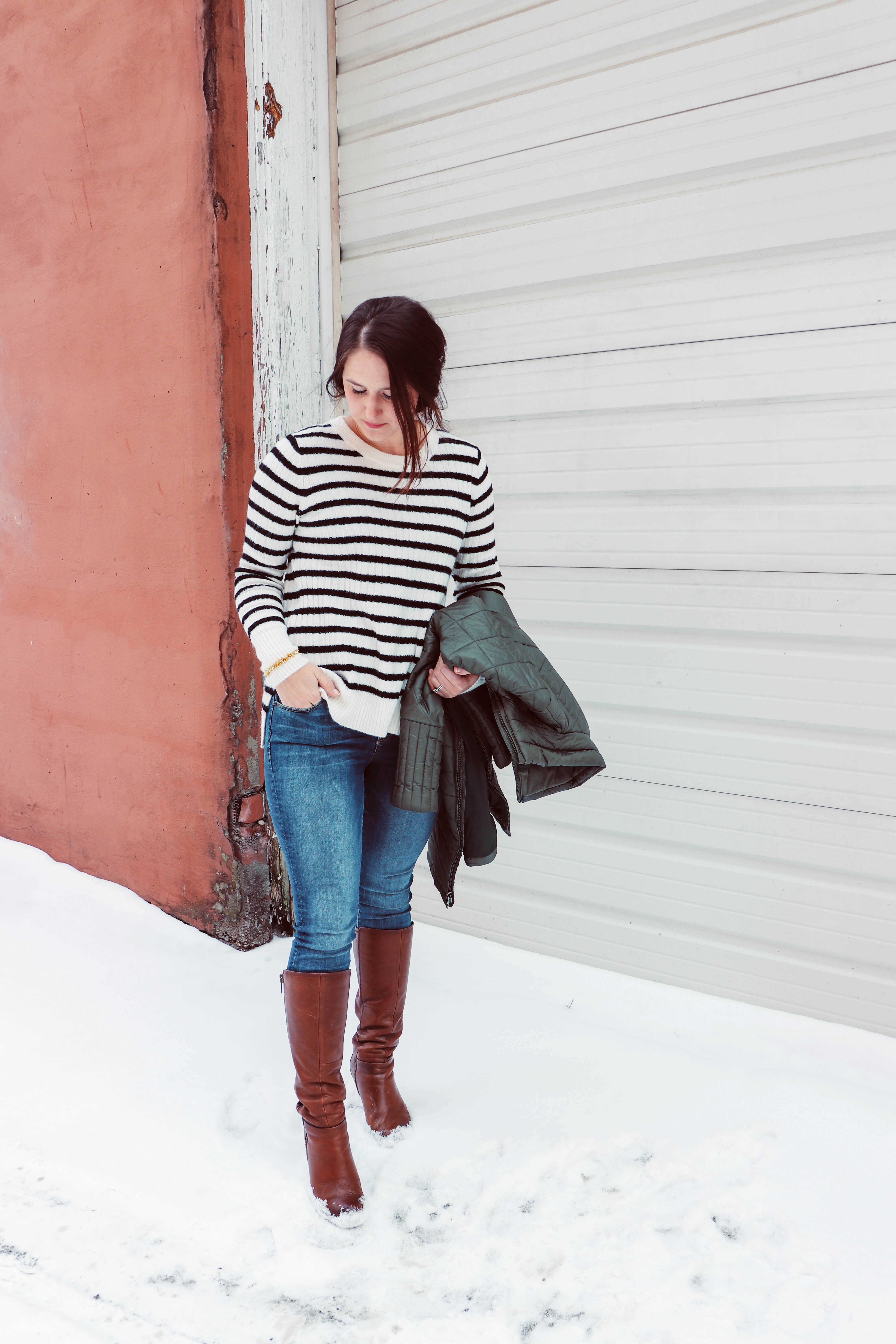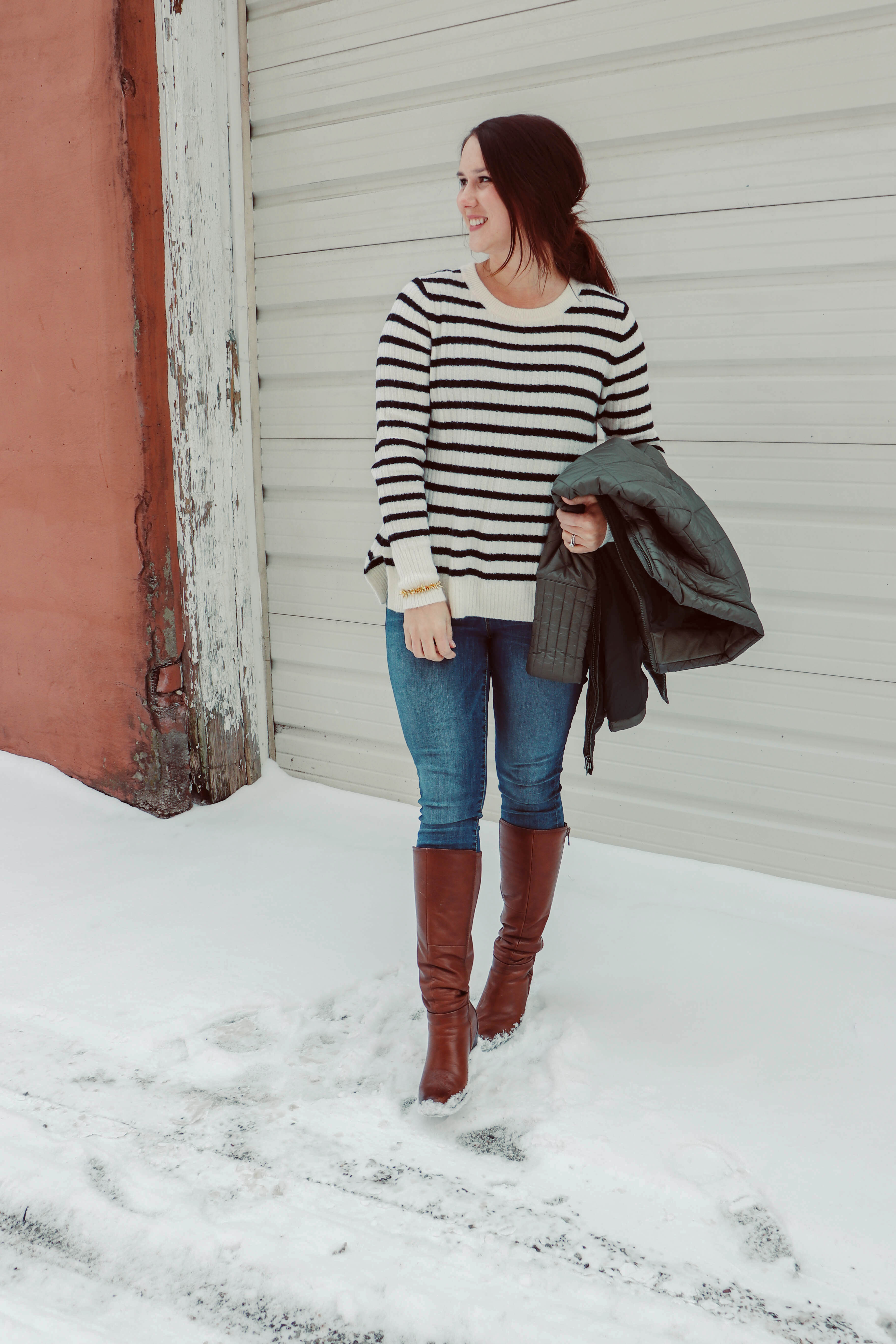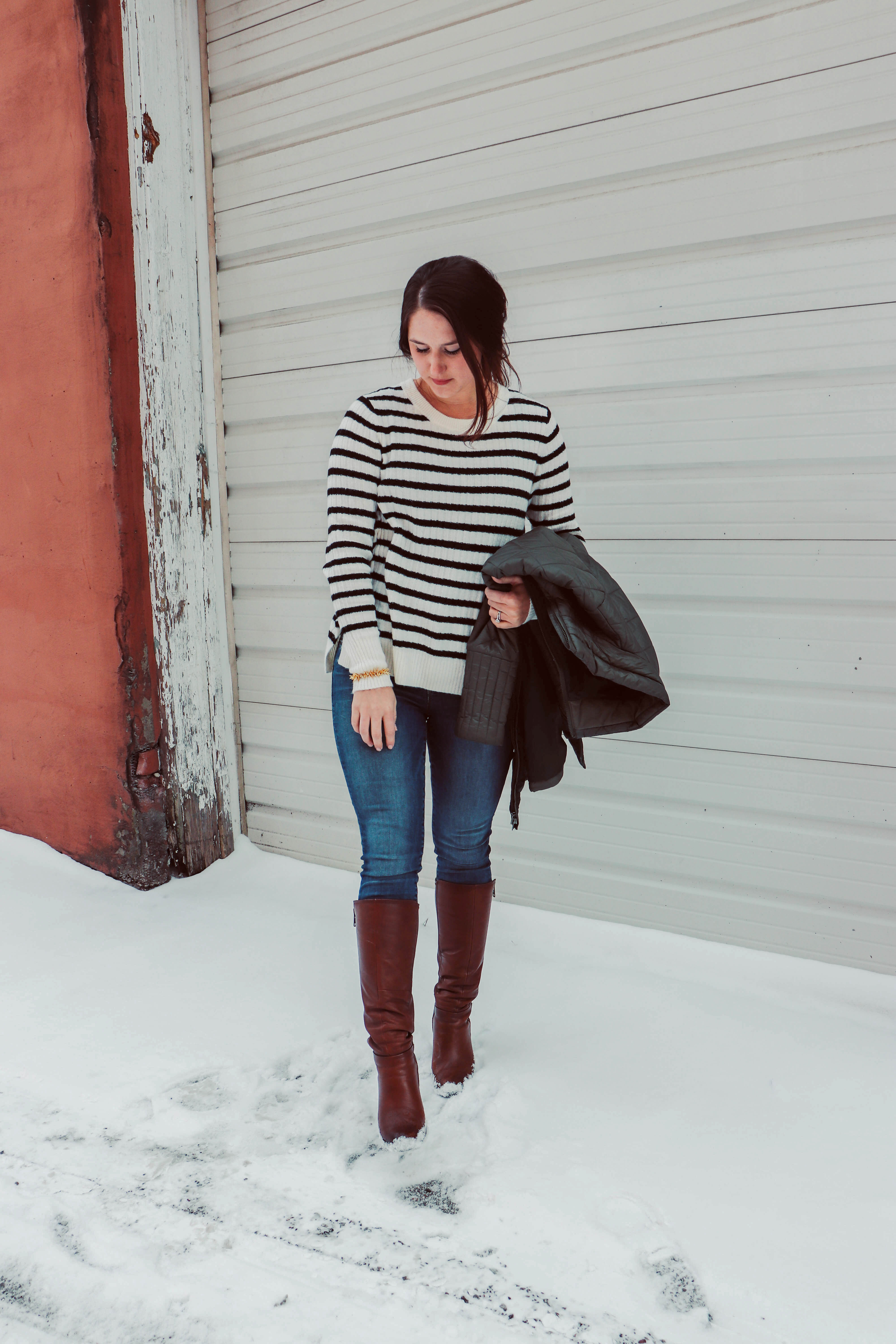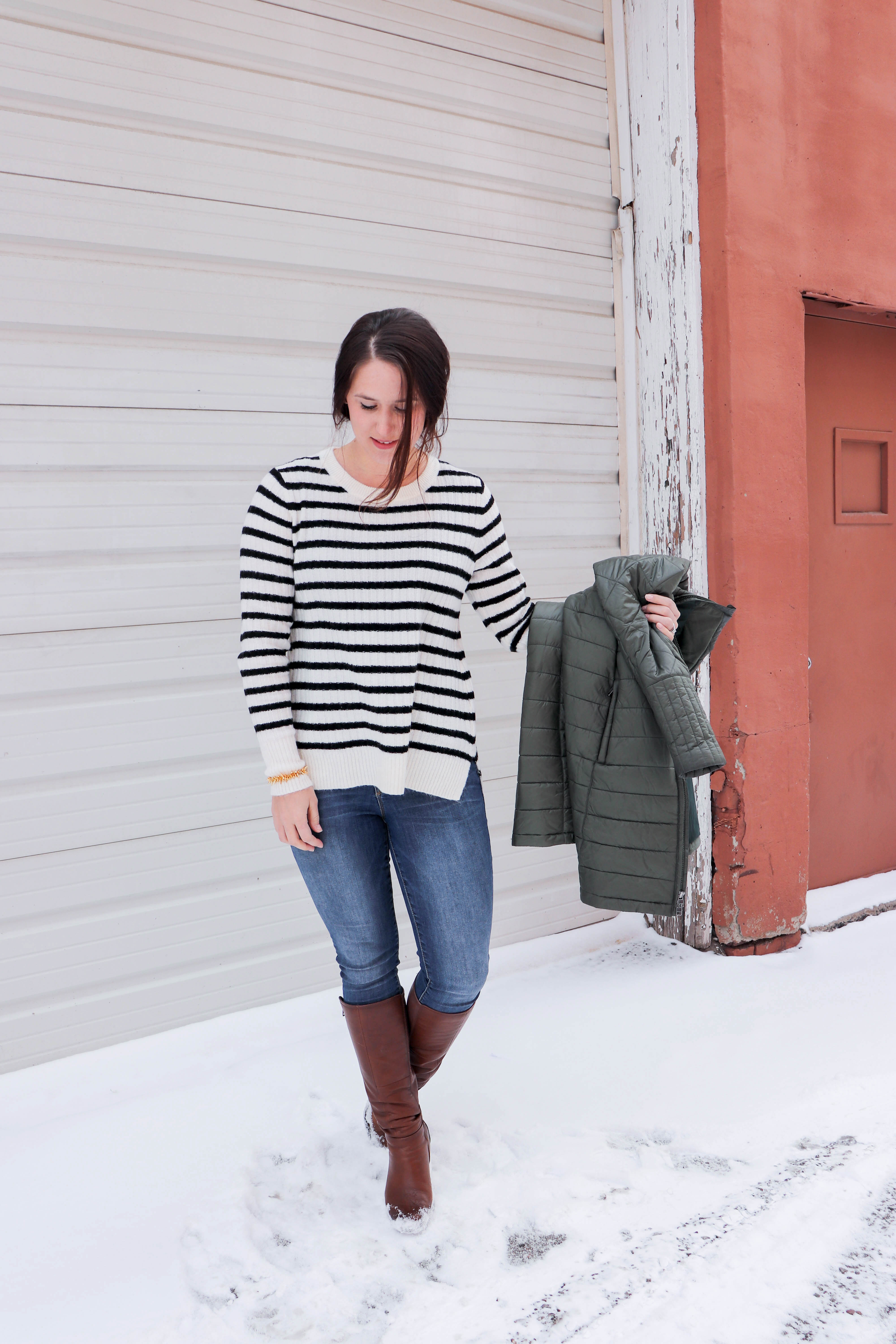 xoxo. a