Is anyone else still full from Thanksgiving?  We definitely are… but that didn't stop us from having pizza night on Sunday.  I mean, it's pizza.  When doesn't that sound good?  So we're finally recovering from the long, fun-filled weekend and getting back into routine and just like that, the Christmas  season is upon us!  It's hard not to get distracted by all the lists I have going and all the to-dos for the coming weeks.  Which is exactly why I need a simple and neutral go-to wardrobe while my concentration (and wallet) is elsewhere.  I'm so glad I picked up this LOFT black sweater with bell sleeve detail earlier this month.  So simple and easy to layer for work or wear with jeans for every day.  And one of my favorite ways to style it is paired with other neutrals.
In theory, mixing neutrals sounds extremely boring.  This LOFT black sweater would look great with a pop of color in a scarf or jacket, but personally, I love a well put-together neutral outfit.  And for this time of year, it's no fuss and easy to wear running errands while still looking chic.
Besides the classic black sweater, I am beyond obsessed with my new Sam Edelman boots.  Ever since my old riding boots wore out last year, I've been searching for the perfect basic pair that will last me another few years.  Does it get any more classic than these medium brown beauties?  High quality, perfect color and timeless style.  If you're going to put money into one fall/winter piece, invest in boots – they will automatically elevate any simple outfit.
Have you started your holiday to-dos yet?
Exact and similar products linked below!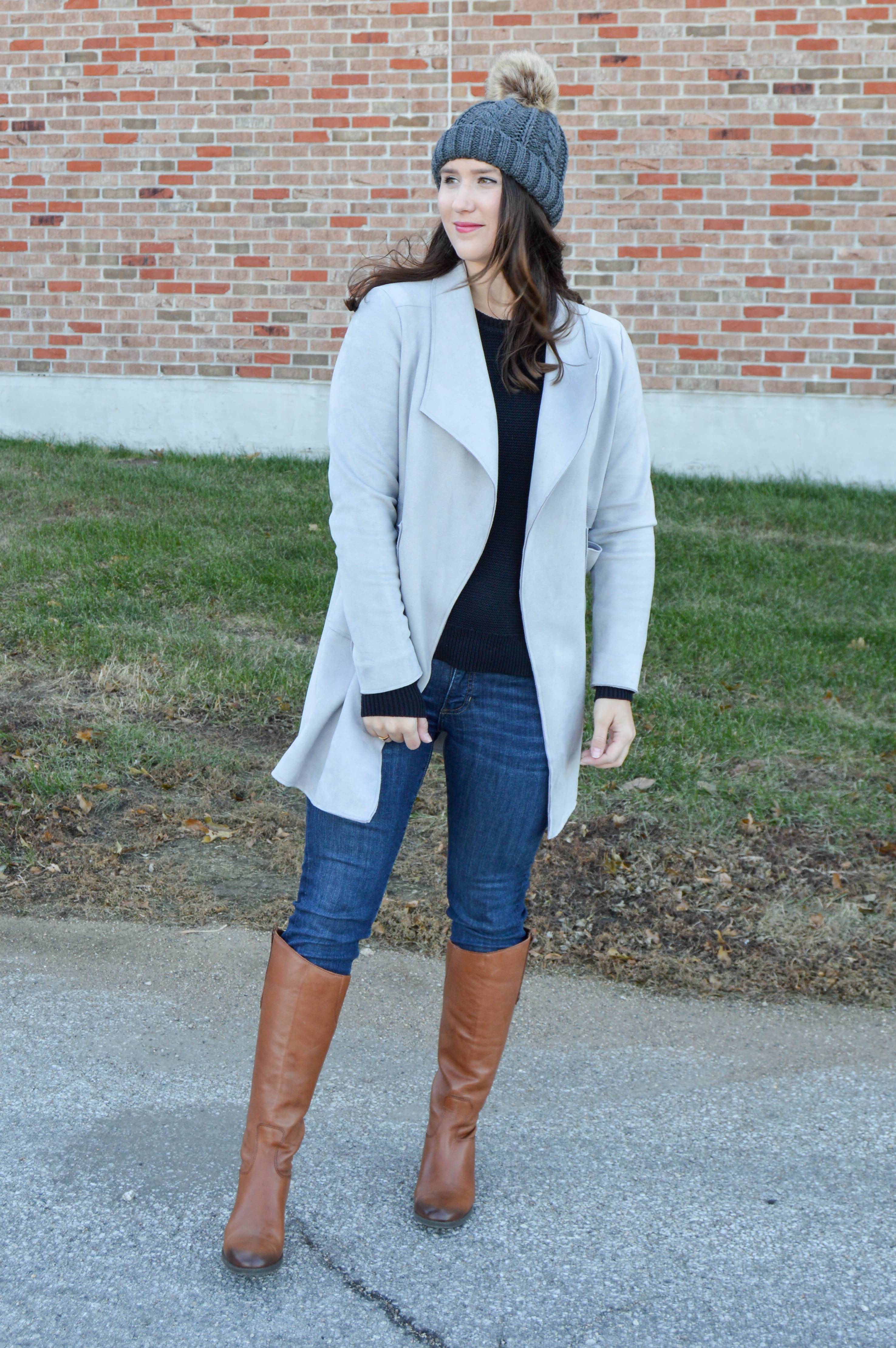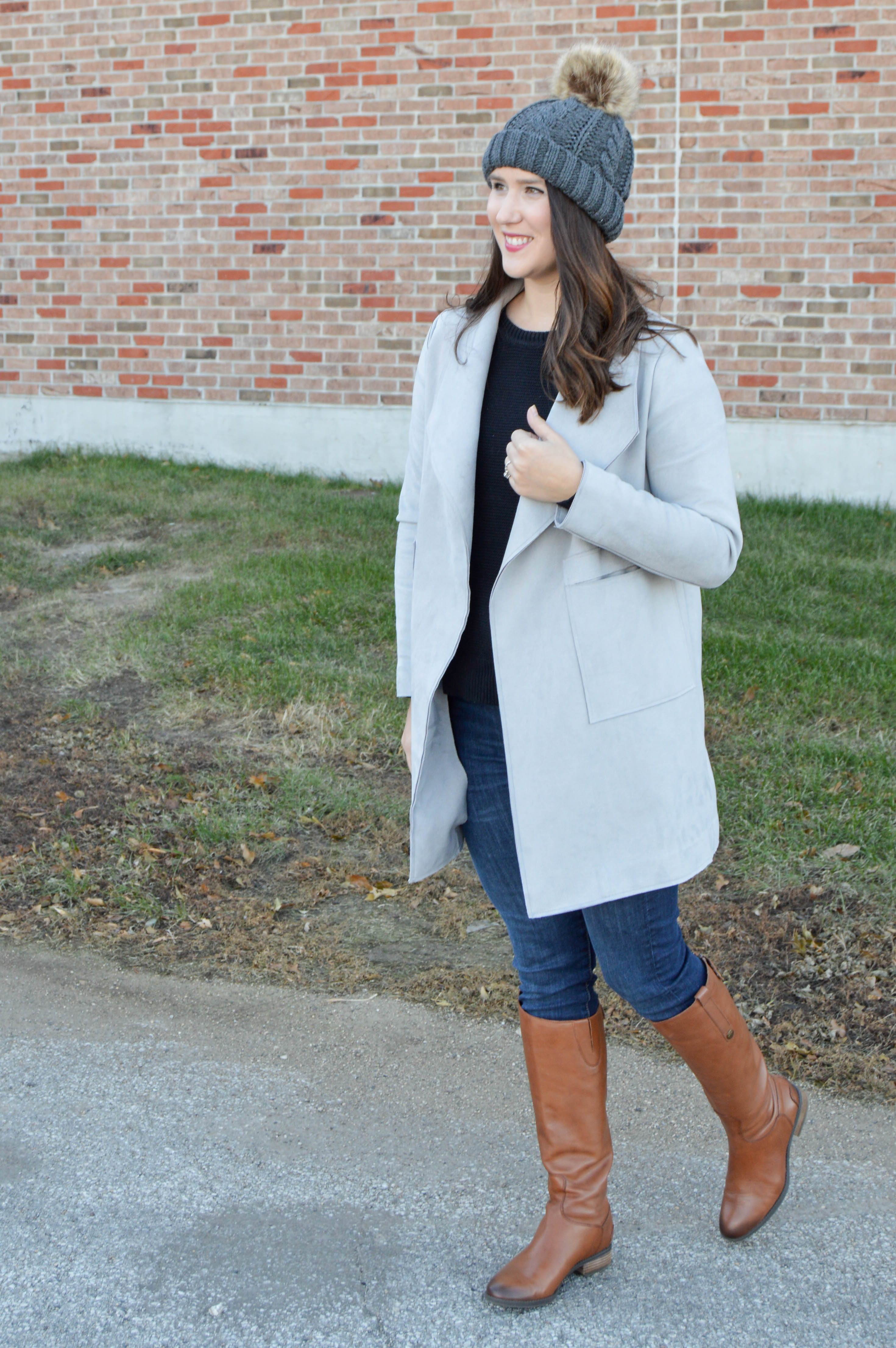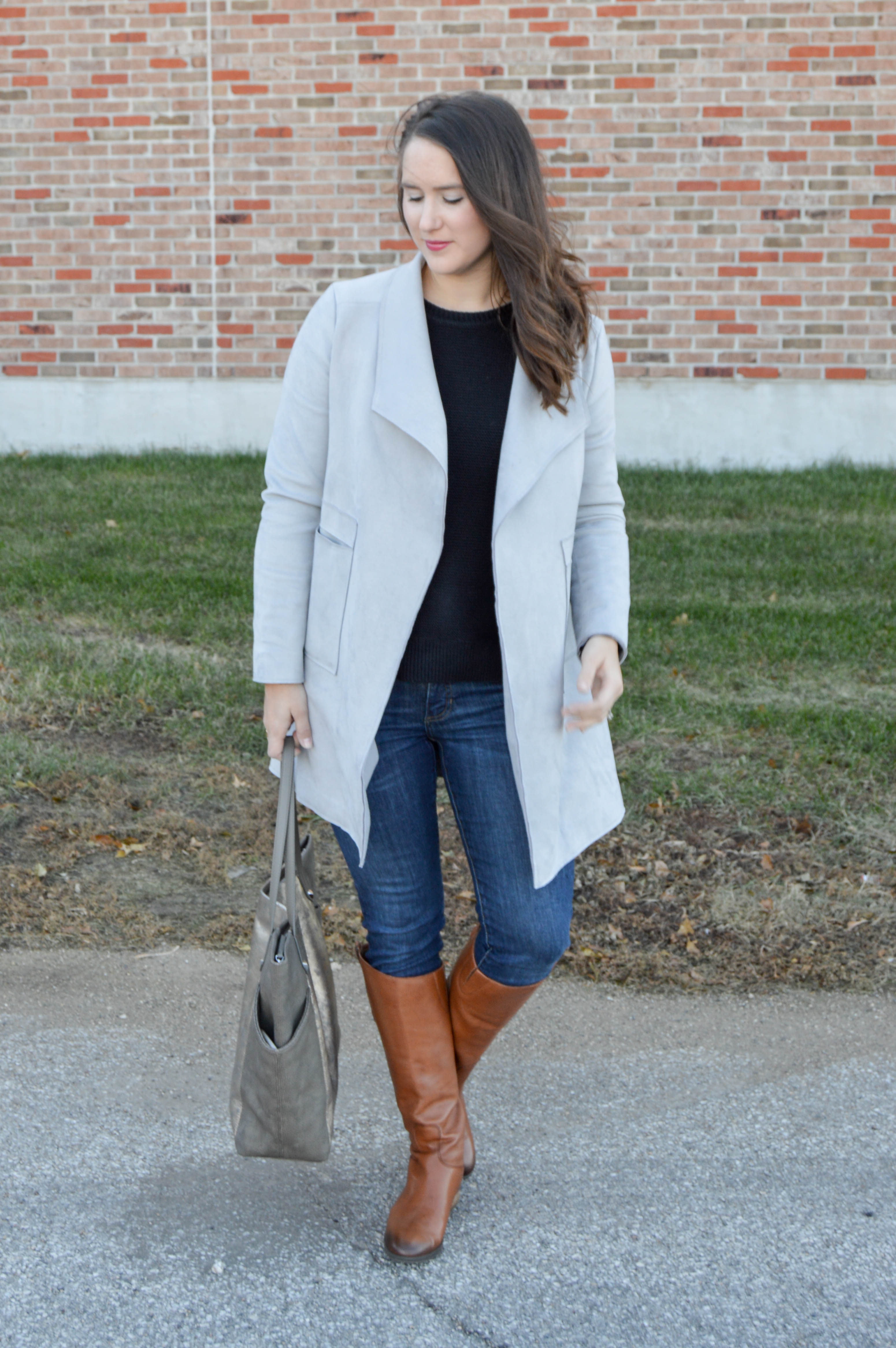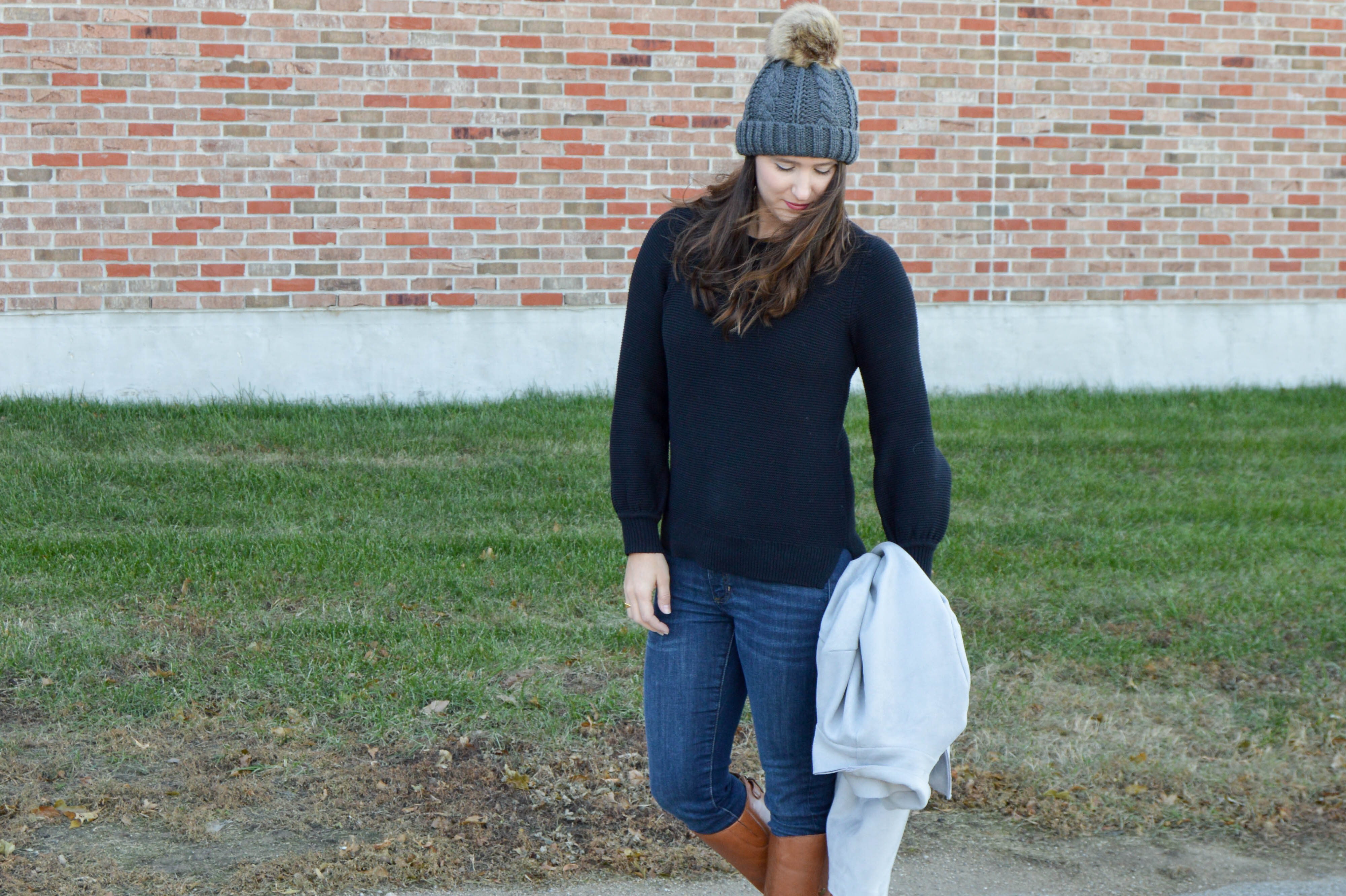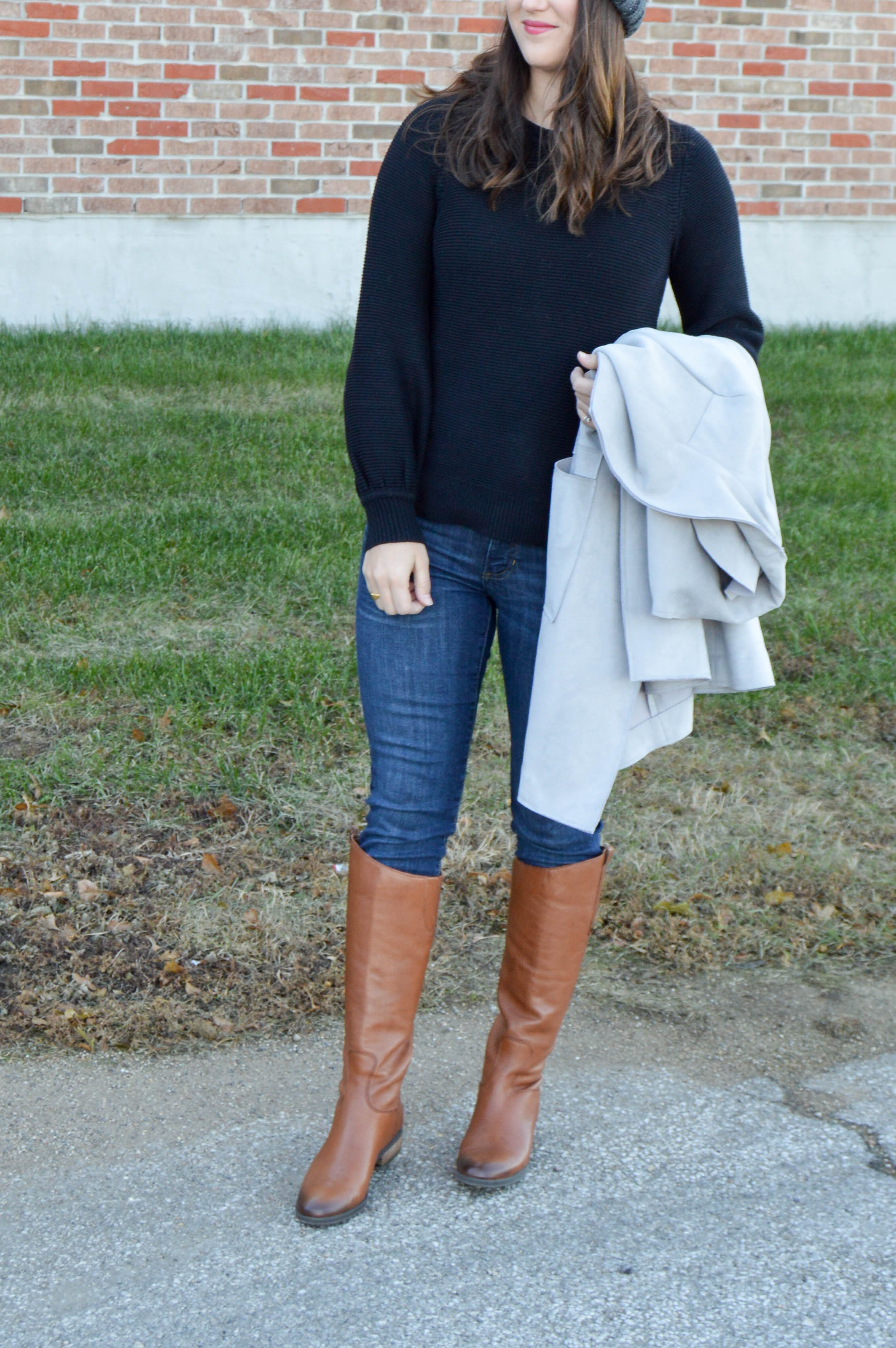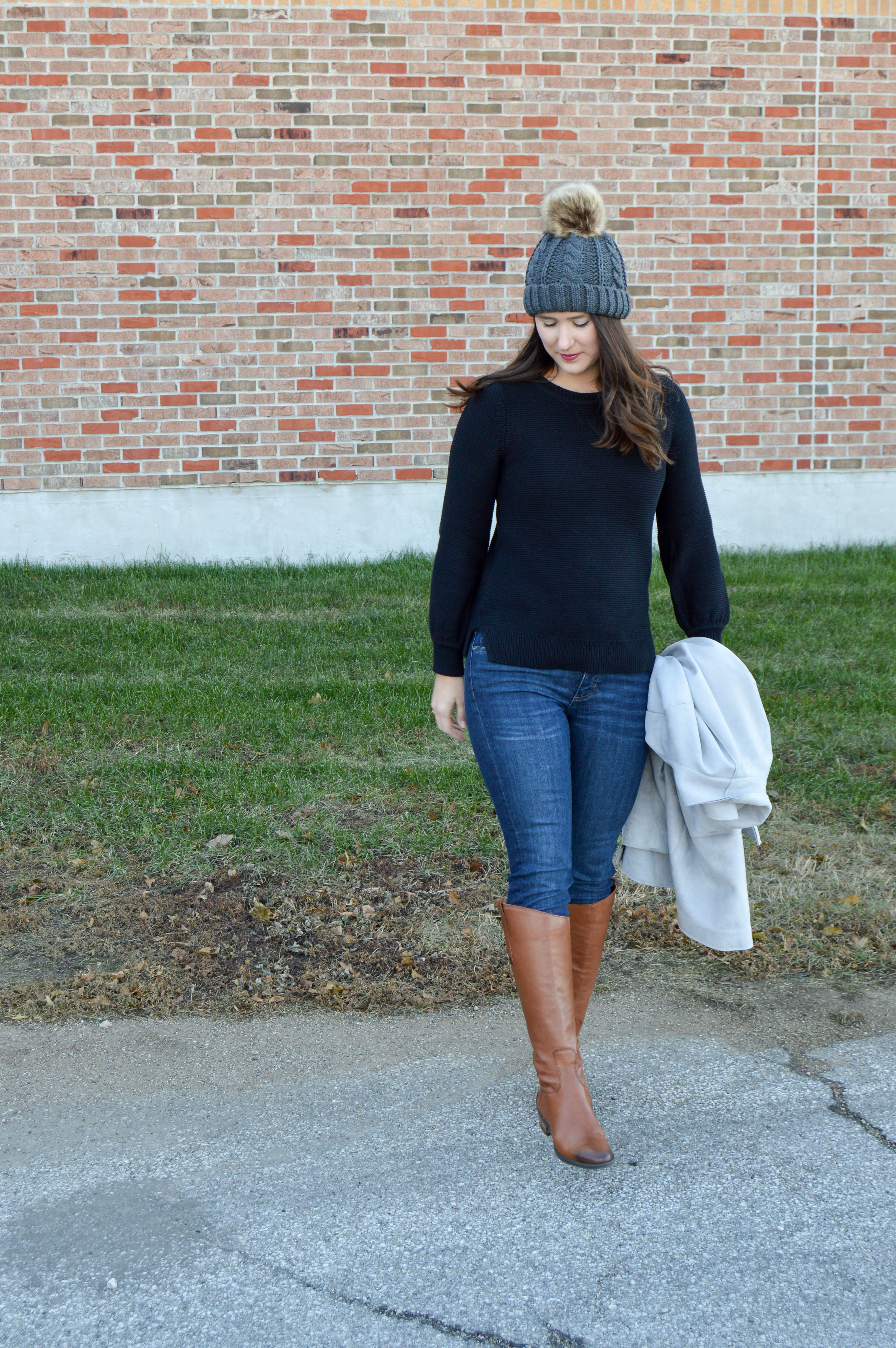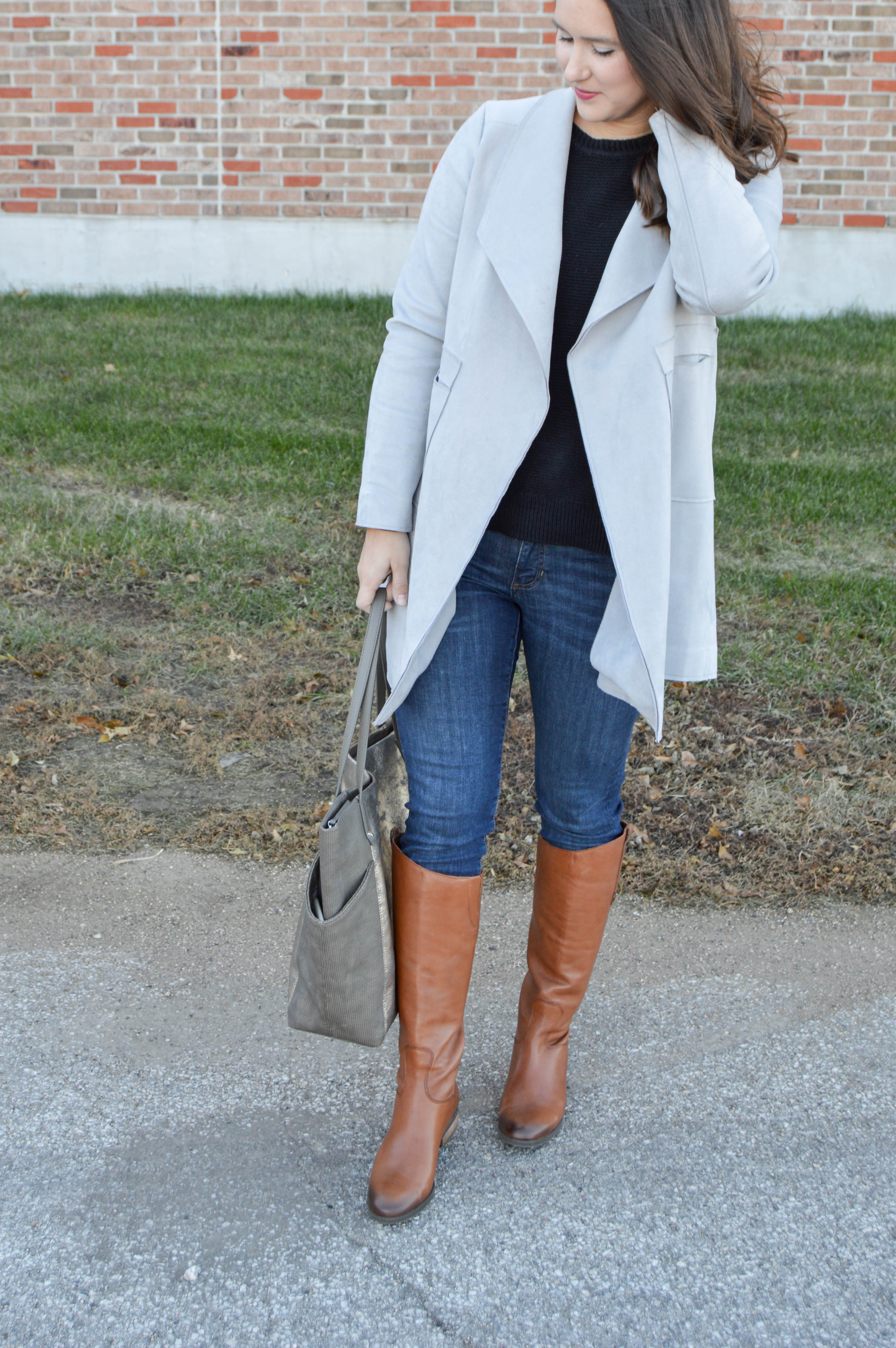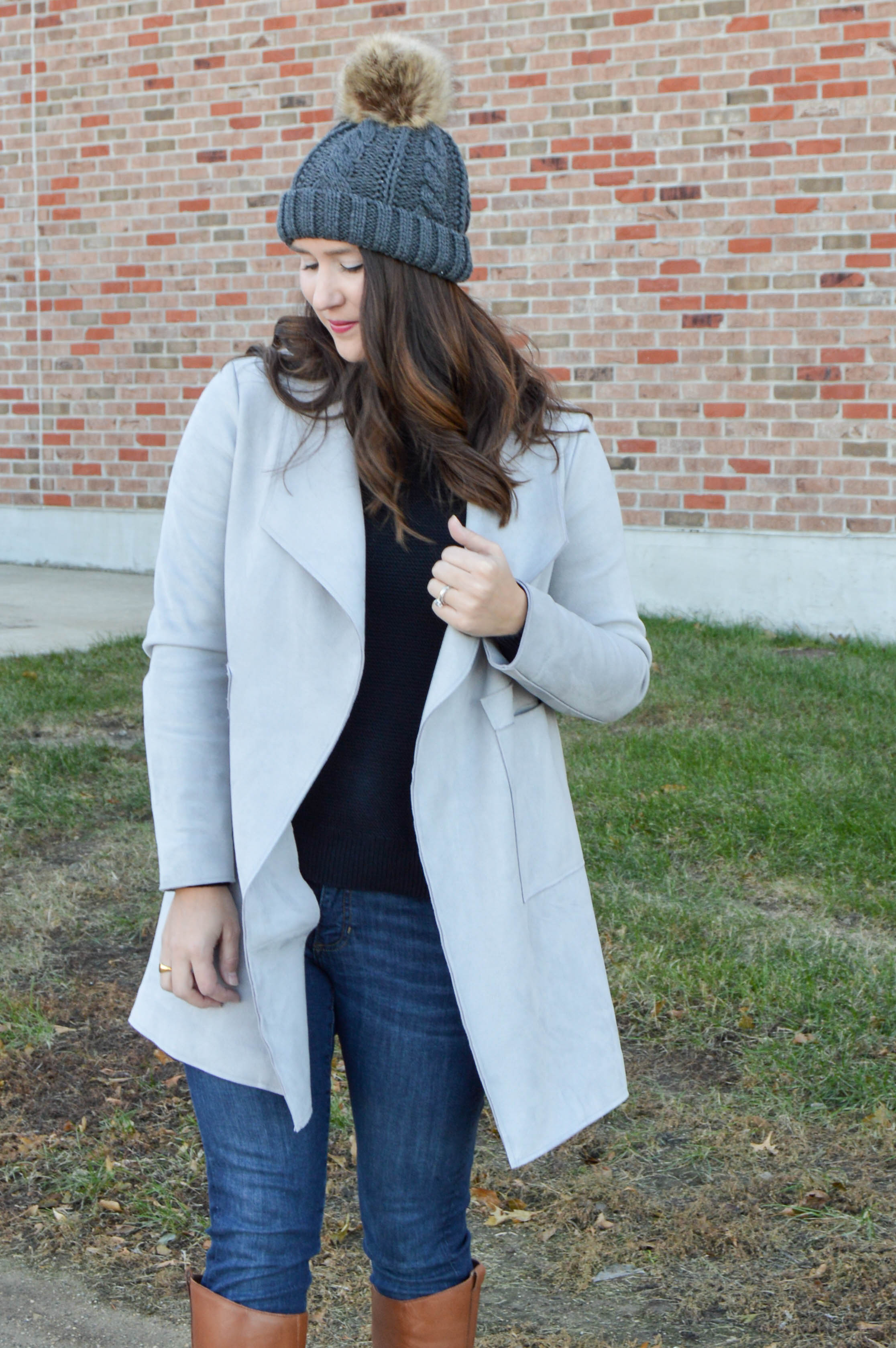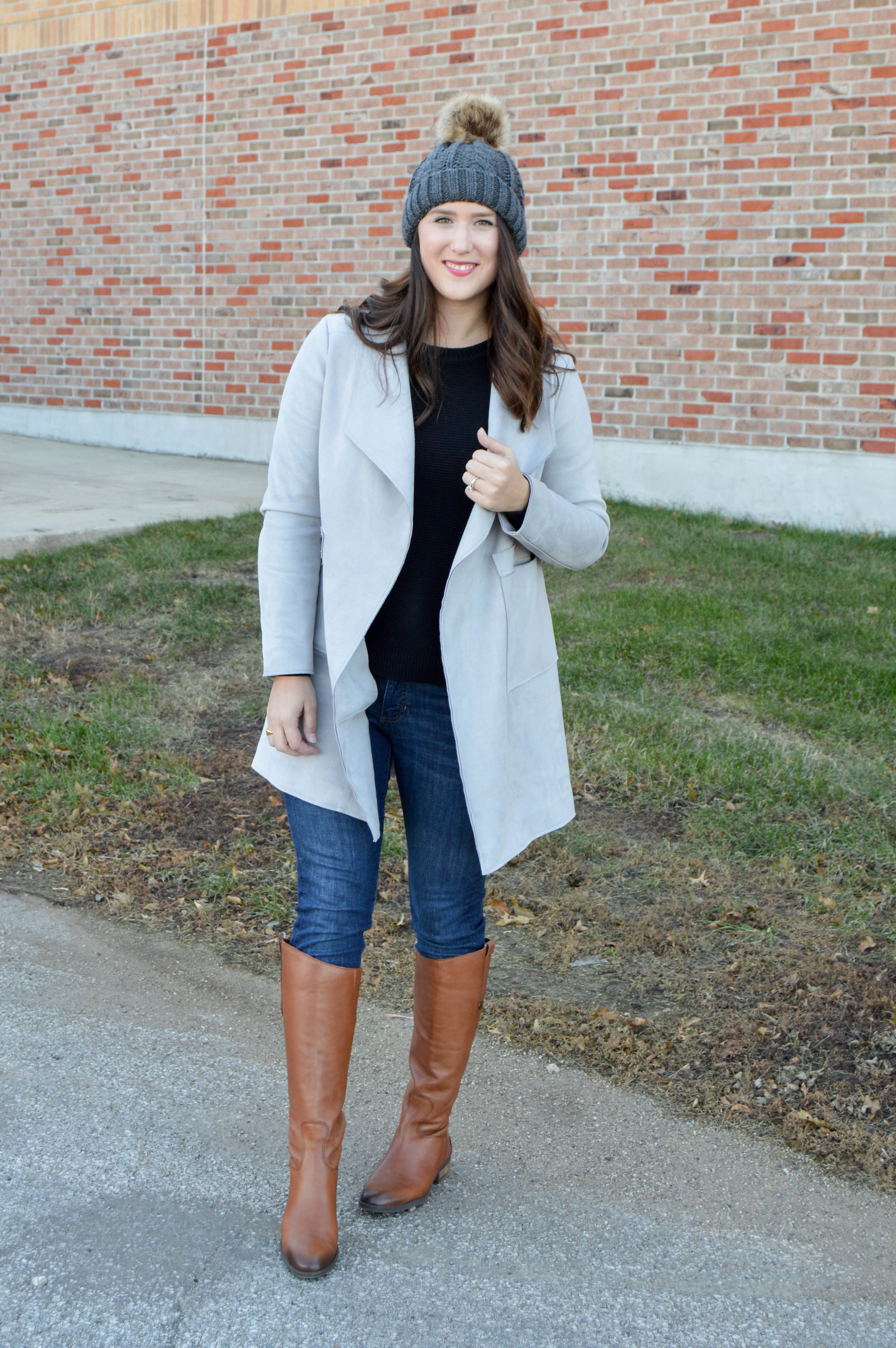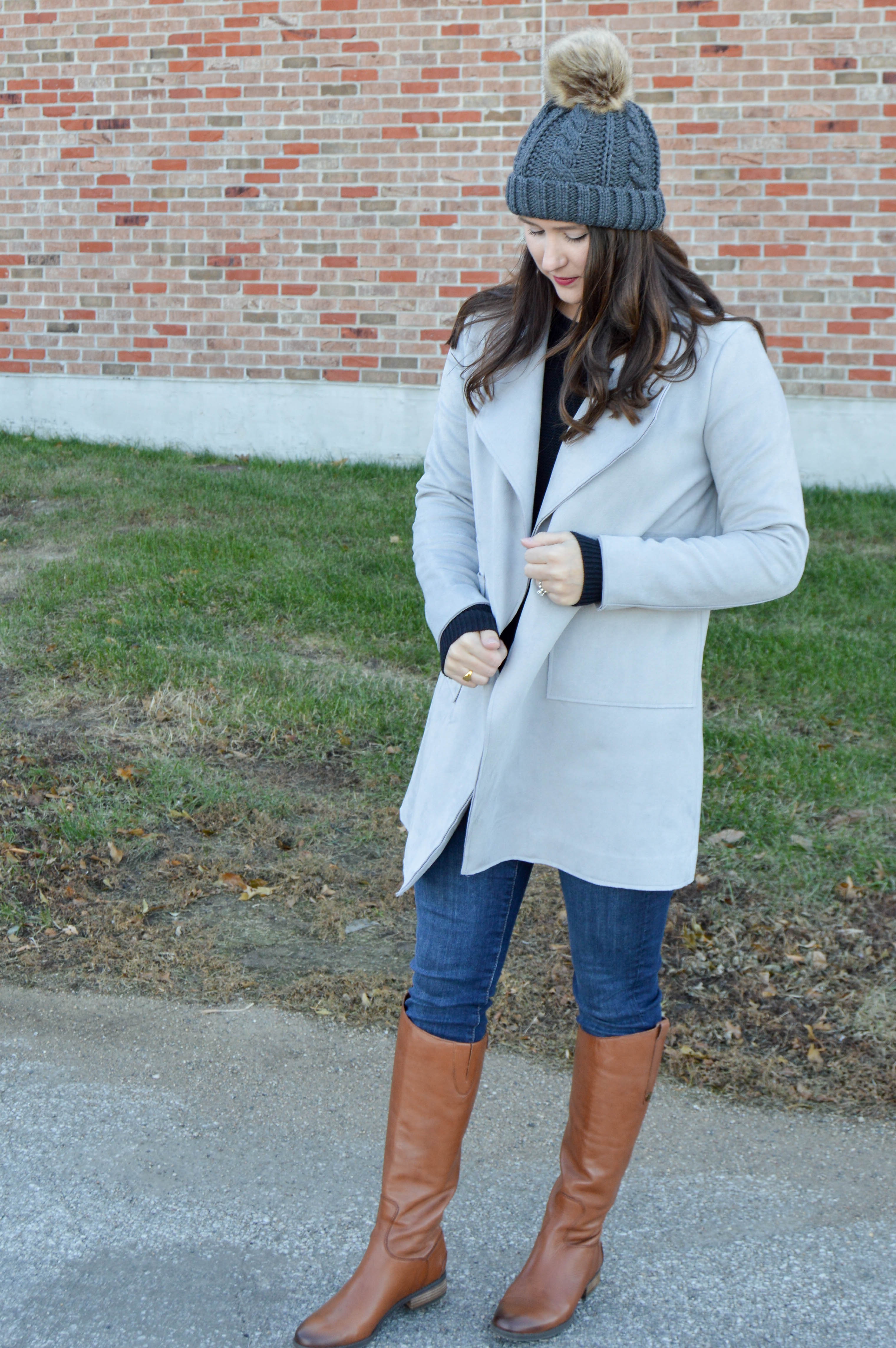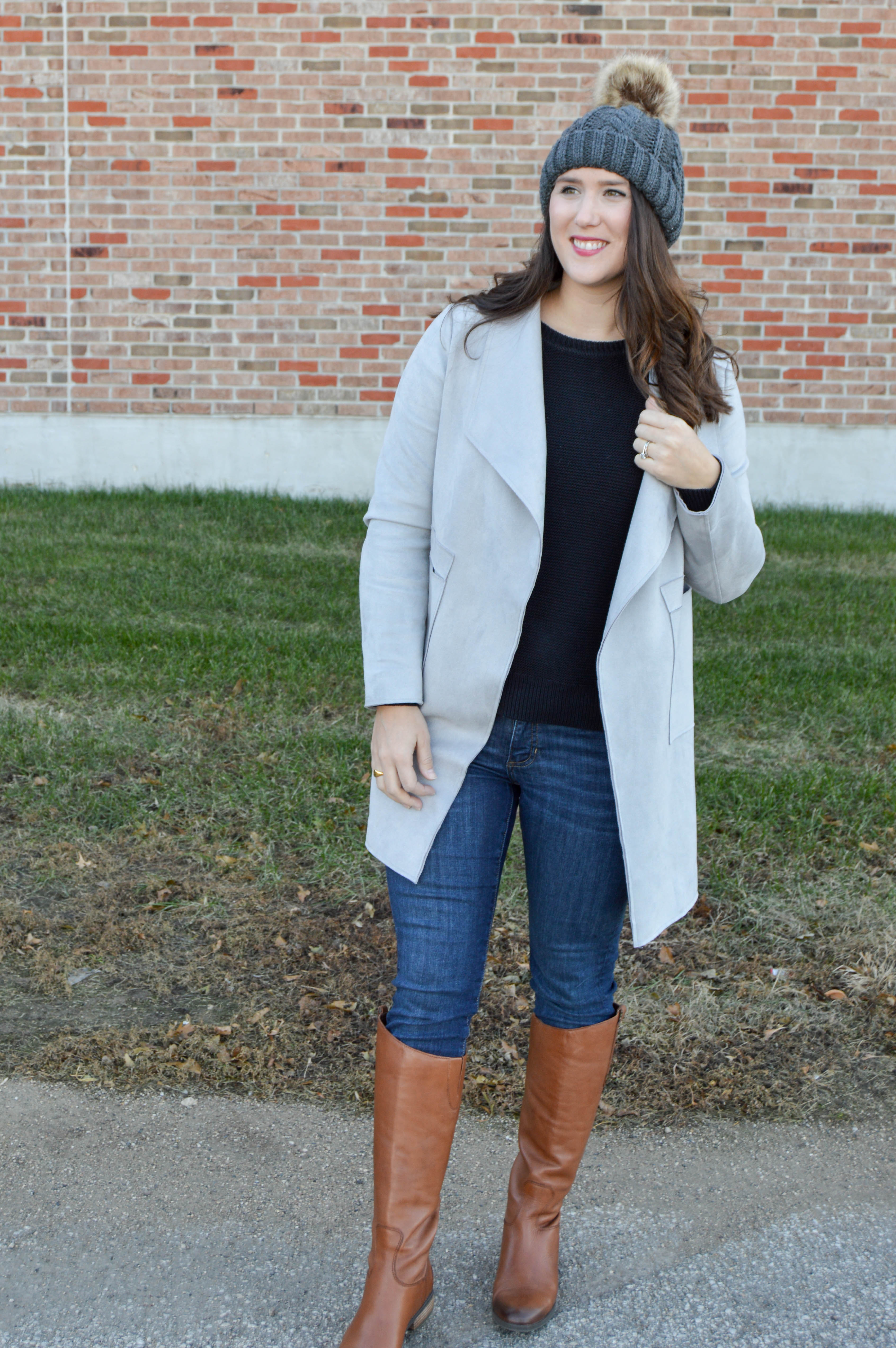 Tote: Stella & Dot
xoxo. a