The week between Christmas and New Year's can go so many different ways.  Busy if you're back at work already, relaxing if you're taking some well-deserved time off, or maybe a little bit of both if you're still celebrating Christmas.  I am personally back to the grind, but only for three short days until the eve of 2018.  2018… how crazy is that?  The thought of the New Year has me pulling out my new planner and marking it up already.  Big items on the list are – blog goals, being better about birthdays/anniversaries, & more house projects.  That's right!  We're digging in again.
This time, we're updating the bedrooms.  Three small rooms to conquer with new trim, new flooring and a fresh coat of paint.  It really shouldn't be too hard – I mean, anything will be easier than living without a kitchen sink for multiple weeks.  Bedrooms?  Piece of cake.  (insert eye roll here) And as I'm thinking about timeline and potential design solutions for our empty third bedroom, I can't help but imagine my dream space – a cozy reading nook.  A place for my precious collection of books, some cozy throws & pillows, and a chair that I can curl up in.  So, of course, I'm all over Pinterest looking for reading nook design ideas.
This idea would take some convincing with T, and I'm not even sure it's the smartest, most efficient idea for our small space.  But, a girl can dream, right?  Either way, here's my inspiration for the perfect reading nook, with some amazing items I found at Arhaus.com.  They have a great selection of furniture on their living room page that could easily be used for a reading space.  As our schedule looks right now, the project may be reserved for February.  But with us, you just never know.  I'll be sure to keep you updated.
Reading Nook Design Ideas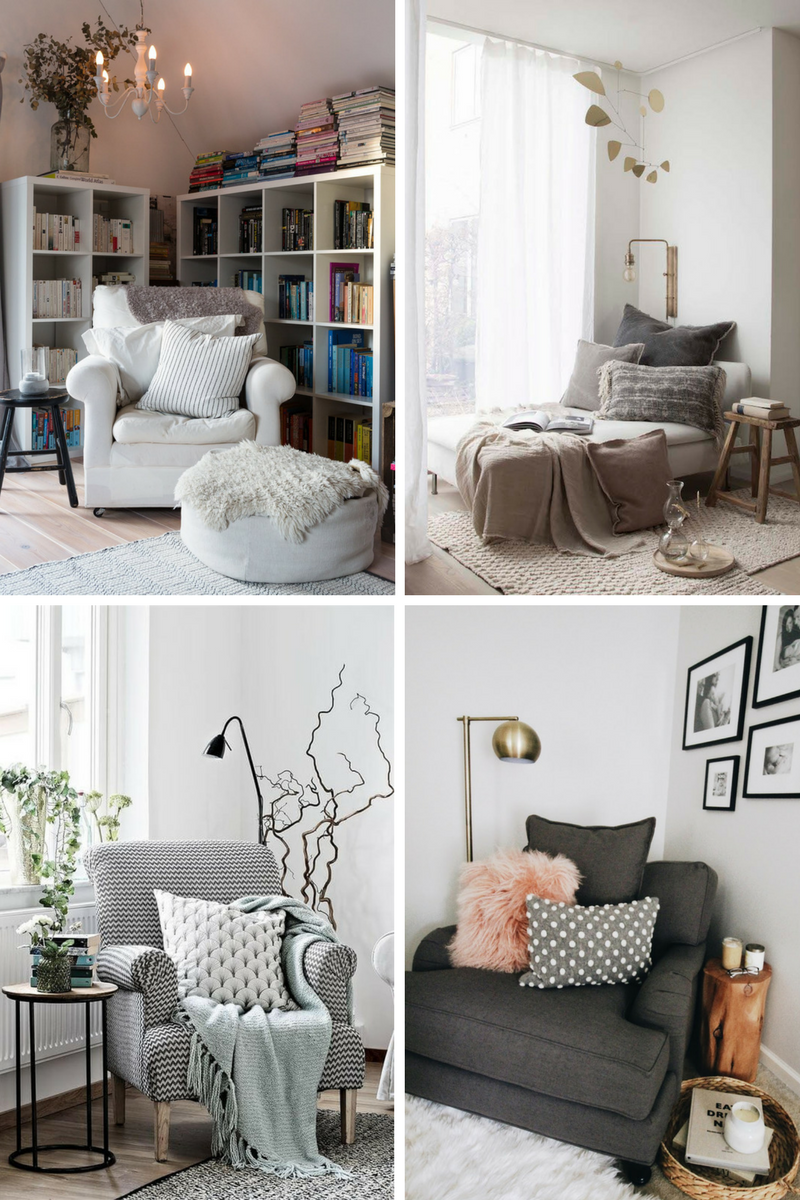 Watson Bookcase
Pier Upholstered Chair
Geo Lumbar Pillow

Chunky Knit Throw
Clayhill End Table
Faux Fur Pillow
Kellen Floor Lamp
Pier Upholstered Ottoman
Would you ever want a reading nook in your home?
xoxo.  a