I really did have high hopes of reading more books this winter.  Although I conquered another Follett novel late fall, I was slow to pick up another one.  When I did, I chose All the Light We Cannot See by Anthony Doerr – one that has been patiently waiting on my book shelf for many months.  If you haven't already read this novel, or at least heard of it, I'd be surprised.  Winning a Pulitzer Prize in 2015 and hitting almost every bestseller list, All the Light We Cannot See isn't one of those "hidden" masterpieces.
A historical fiction set during the rise and fall of World World II, Doerr's story introduces two young characters whose paths will eventually cross.  One, Werner, whose love for transmitters and radio lead him straight into the curls of Hitler's Youth.  Two, Marie-Laure, whose world revolves around her loving father and his mini wooden cities built to aid her blindness.  Two countries, two opposite lives, one war bringing it all together.  While Werner is rising in the German ranks, Marie-Laure is being transported from her comfort of Paris to the strange house and city of Saint-Malo in France – all to protect a precious and mysterious stone in her father's possession.  As invasions continue and bombs fall, this is a story about friendship, bravery, family, love, and above all, the ability to be good in bad situations.
All the Light We Cannot See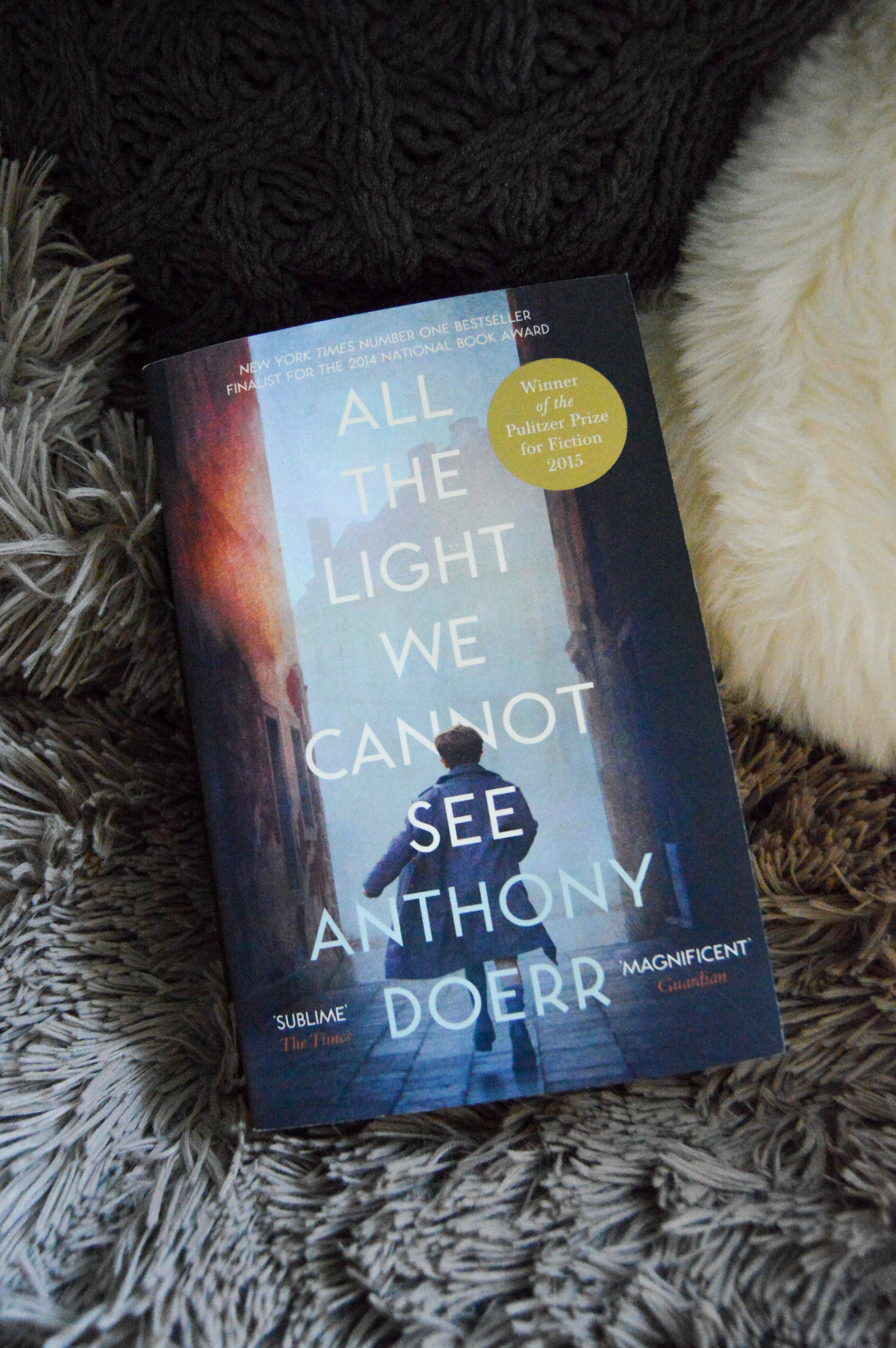 I'm a big fan of historical fiction and All the Light truly delivered in WWII depiction.  Imagining the world in such a state, especially at a young, impressionable age, is difficult.  And this novel sheds light on the long term effects of such turmoil – even when believing you're fighting on the right side.  I won't lie and say this was my favorite book I've ever read.  It took me a while to get into it.  Battle scenes are hard to wrap my head around and deciphering the European landscape was difficult at times.  However, I love an epic ending to any story.  And in that sense, this book was amazing.  I love the idea of intertwined stories and once connections were made and paths were crossed, I couldn't put the book down.  Worth a read?  If you enjoy historical fiction or WWII, I would say absolutely.
Have you read or heard about All the Light We Cannot See?
xoxo.  a