Whenever we are getting ready to travel, I feel like my mind is running a mile a minute in the weeks leading to.  I'm a big list-maker and my packing ritual starts well before the week we're scheduled to leave.  On top of that, I still have to complete my daily work duties, schedule posts, take extra photos ahead of time, run to Target (of course), and who knows what else.  This may be the reason I just could not keep up with New York Fashion Week updates this time around… does anyone else find it exhausting to keep up sometimes?
however…
Although I wasn't constantly checking the status of the runway, I still had time to see street style posts here and there – which truly is my favorite part – and I like to imagine myself choosing a pleated midi skirt to don if I were making my own way from show to show.  Never been, may never go, but those street style pictures really stir up some outfit inspiration.  Even if half my closet is stuffed in a suitcase this week. #icelandherewecome
onto that pleated midi skirt…
In a recent post, I mentioned my love for this fall transition trend, and I'm down-right obsessed with my black Bp. midi skirt I scored during the Nordstrom sale in July.  I already had a gold metallic pleated midi skirt in my collection and wanted to add basic black to wear to work, out for girls night or even casually with sneaks and a graphic tee.  My favorite top to pair with a pleated midi skirt?  A fitted tee.  I love the idea of a could-be dressy skirt mixed with a casual top.  It truly makes the outfit wearable for almost any outing.  The tee I'm wearing is from my closet archives – probably a TJ Maxx find – and I'm looking forward to styling the skirt with more well-worn graphic tees this fall.
What trend are you loving this fall?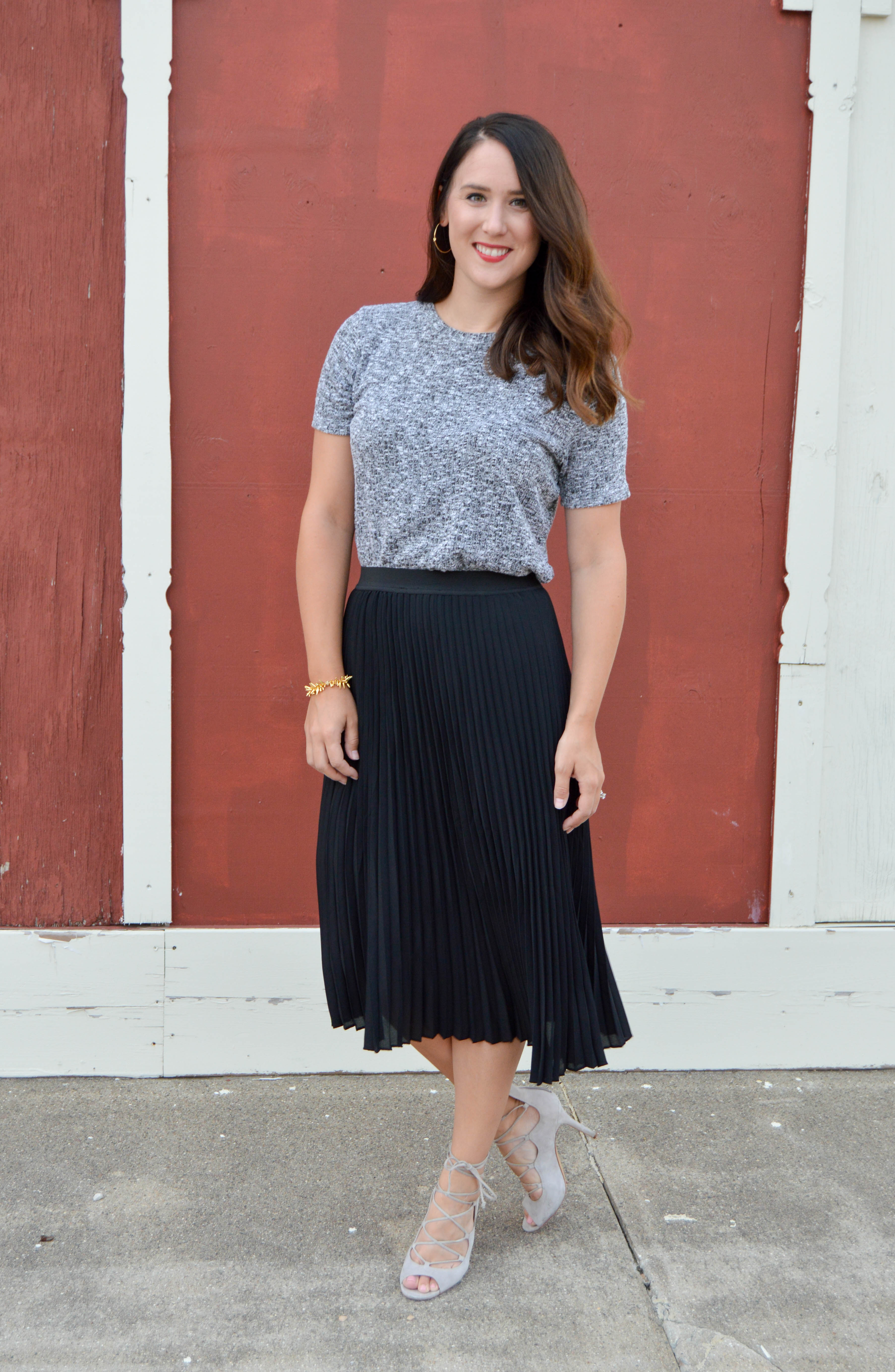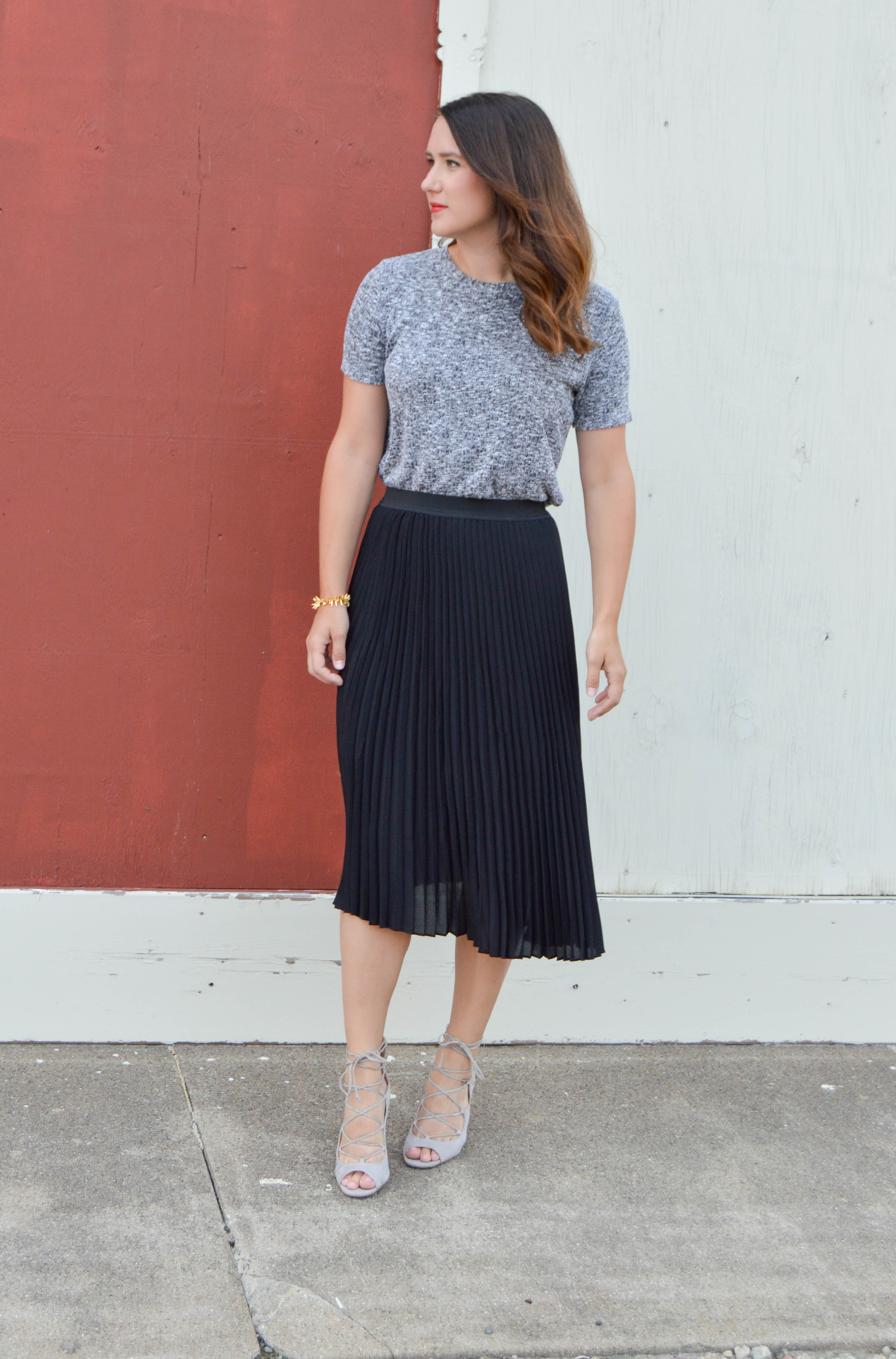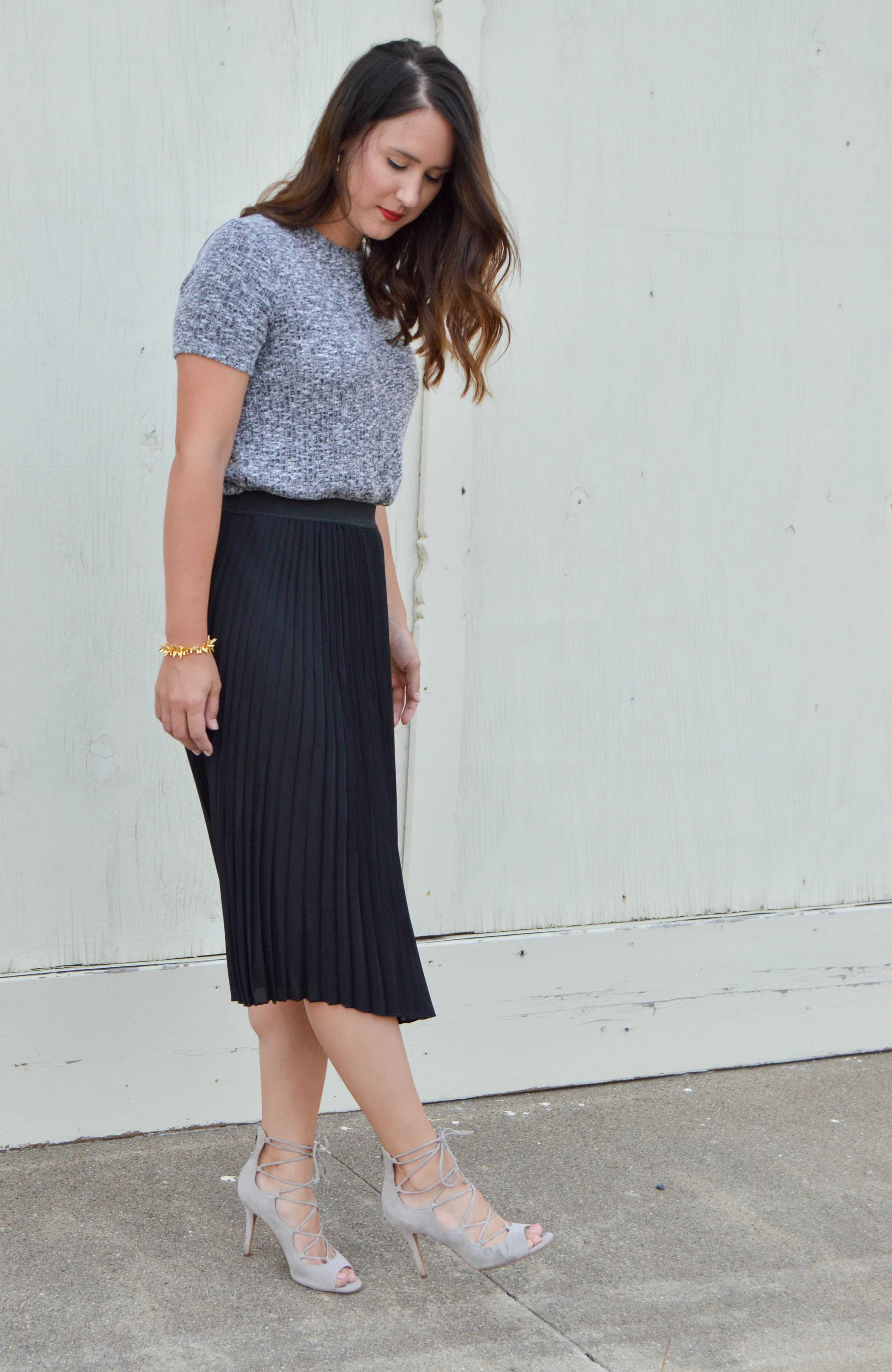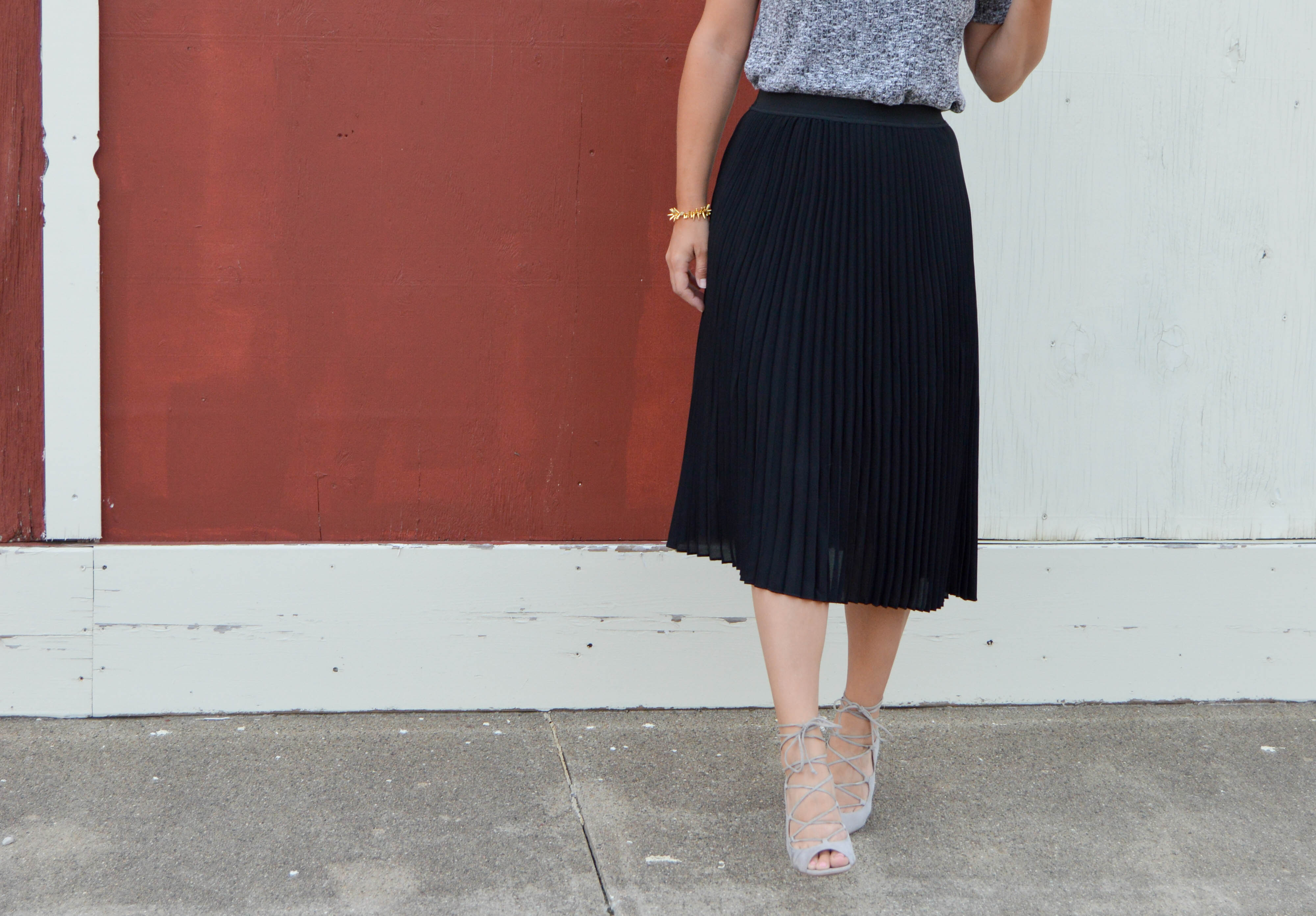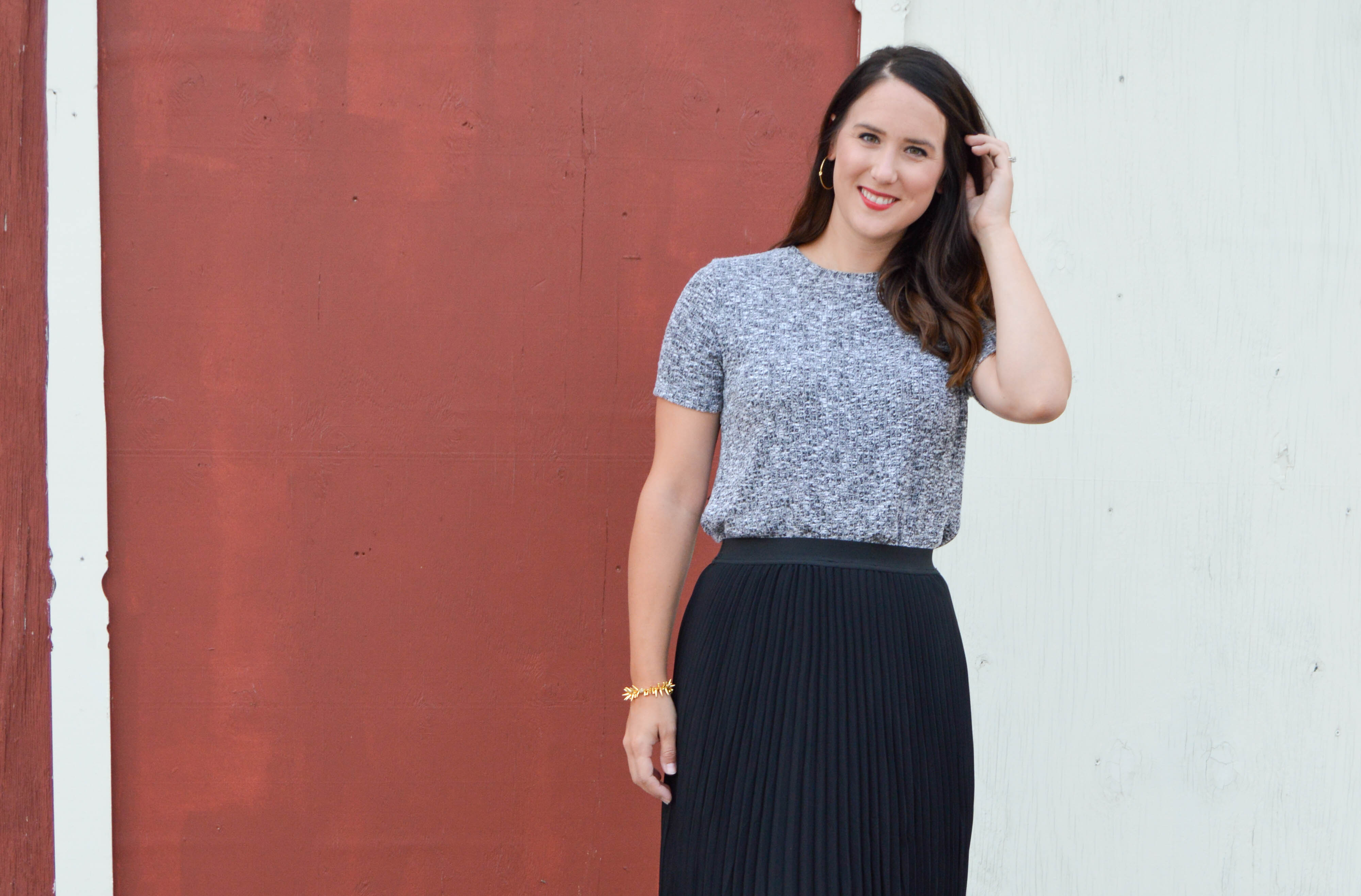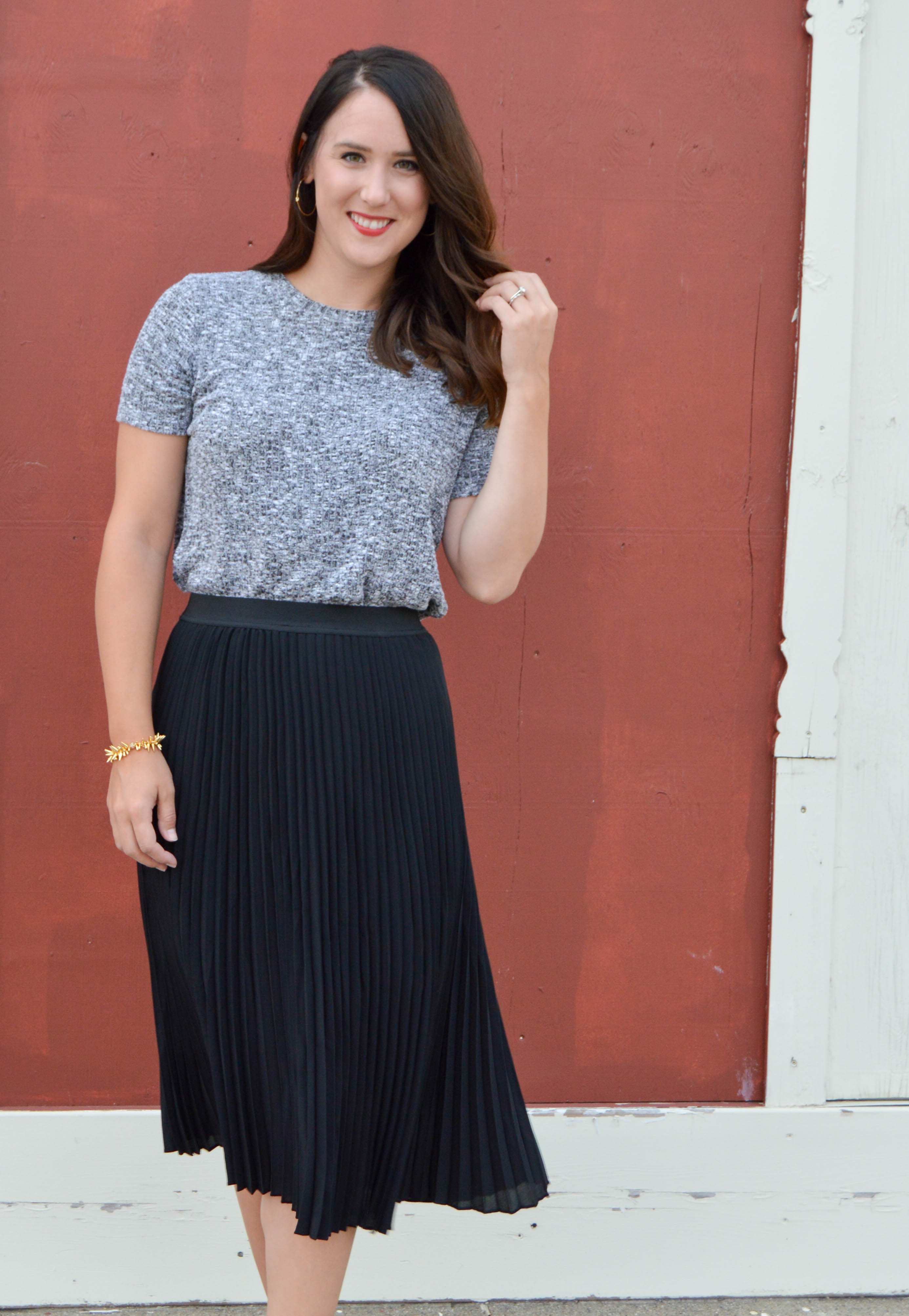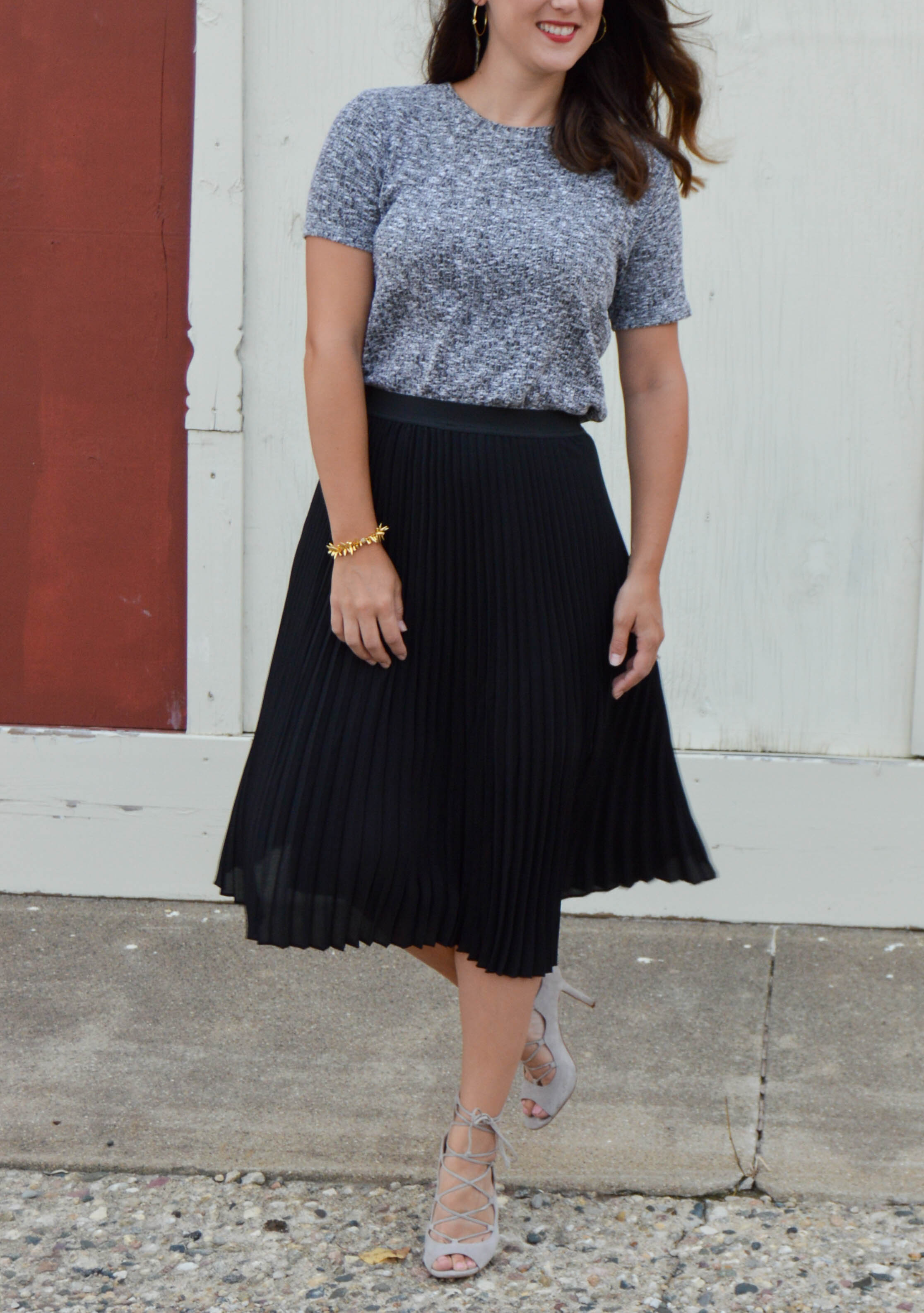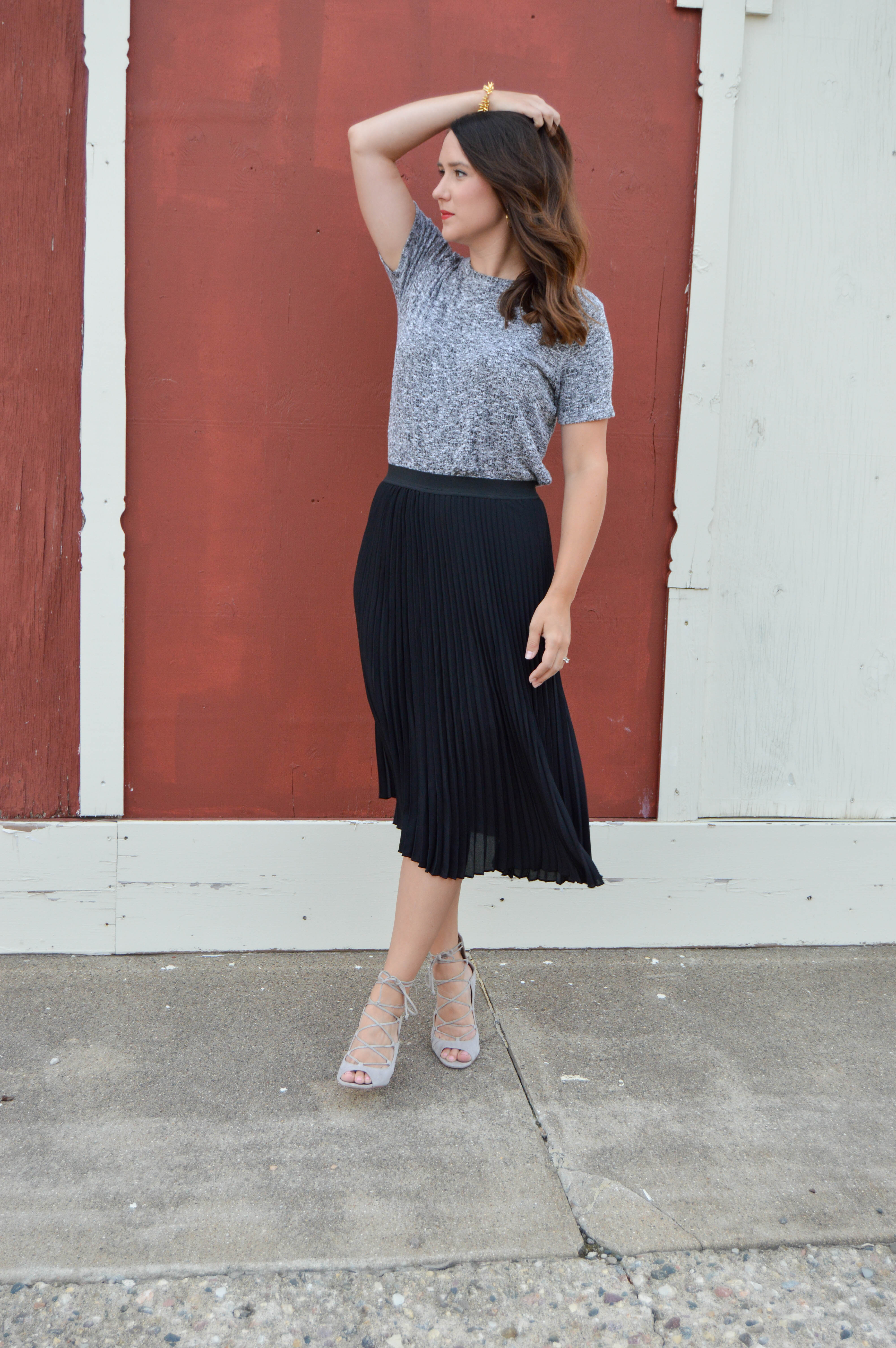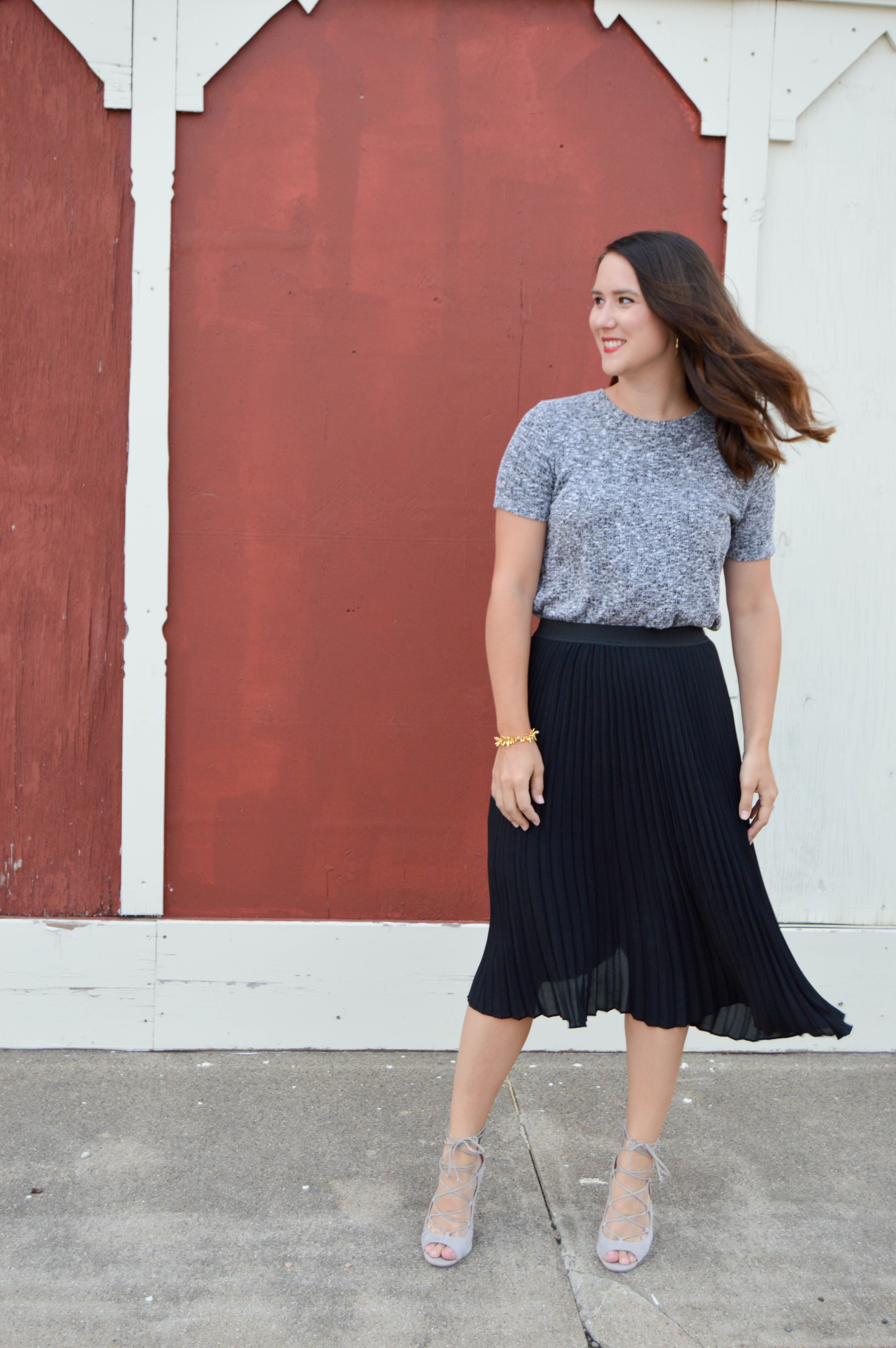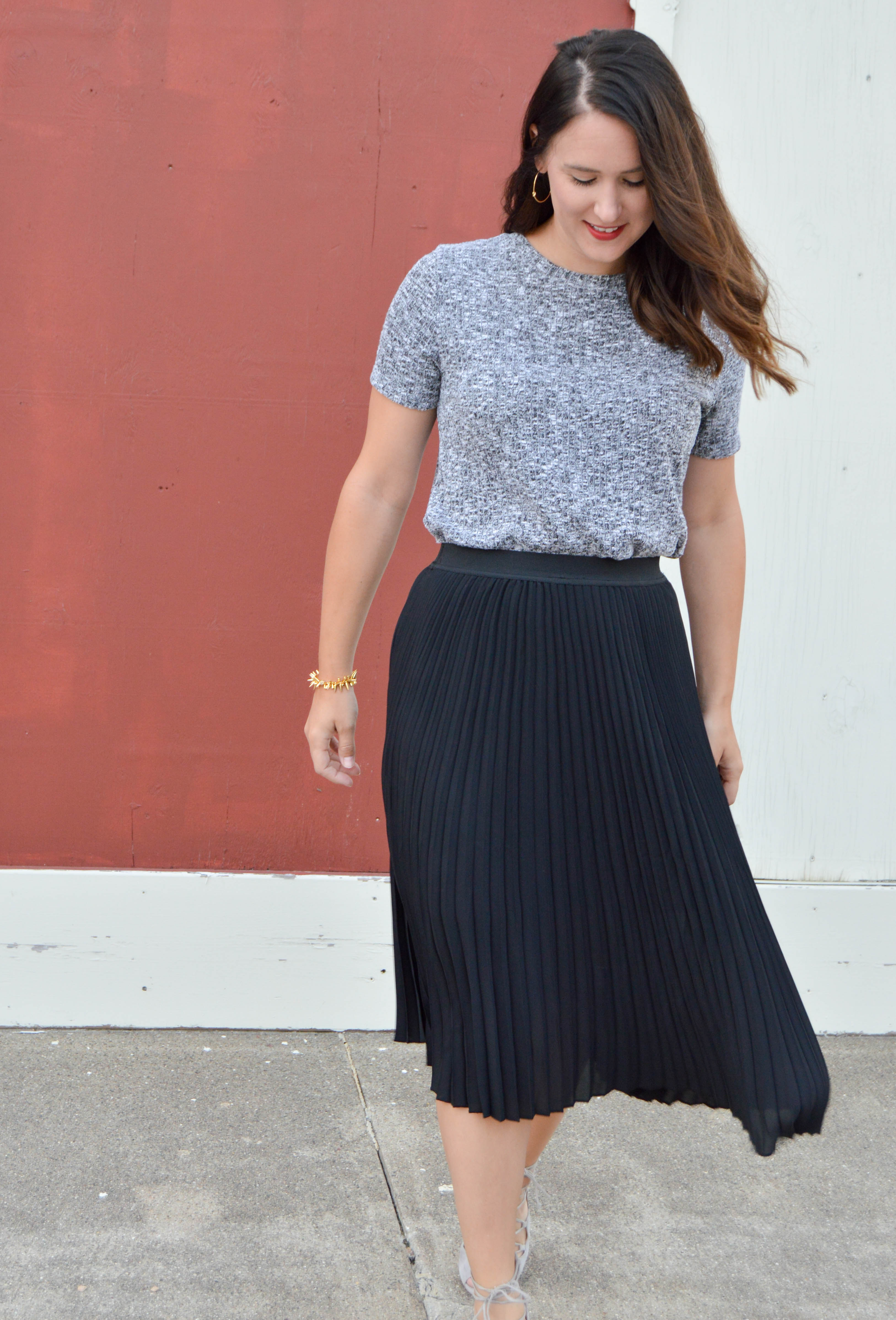 xoxo. a