It's been March for going on 9 days and I'm already over it.  Truth.  Besides the fun St. Patrick's Day holiday, all I associate the winter to spring 31-day month with is melting snow, brown grass and indecisive weather.  And along with it, a suffering wardrobe because I'm horrible at transitioning out of my cozy sweaters and boots.  My love for winter fashion makes it even more bittersweet.  Obviously, I look forward to sunshine and summer days (on the lake), but this ugly time of year stinks. Is that why people escape for spring break?  Got it.
As I'm struggling through day-to-day outfit planning, highly dependent on the forecast, I wanted to share my top three tips for putting together winter to spring looks.  If you're like me this time of year, you'll take all the inspiration you can get.  I've pulled some great photos from my Pinterest collection and a few from old posts help spark some creativity.  We can do this!
1 | Change up the footwear
Number one… put the tall boots away.  As cold as some spring days get in Iowa, I really try to stick with this rule.  Only exception – when wearing a shorter skirt.  Regardless, spring is all about shedding layers, so while you may still be wearing long sleeves and jeans, let a little skin show with cut-out flats.  Or roll up the denim and don a pair of ankle boots or mules.  Make the outfit lighter by switching out the shoe without compromising your warmth.
2 | Add floral or colorful prints
So, one day it may be 50 and sunny, the next could be rainy and 30.  It's spring in the Midwest.  Before we get to jump into floral dresses with strappy sandals, we have to stay layered for a bit.   Which doesn't mean we can't add some bright colors and/or prints to the mix.  A long sleeve floral top, a printed maxi skirt, or even embroidered denim can help transition some boring winter outfits into festive spring attire.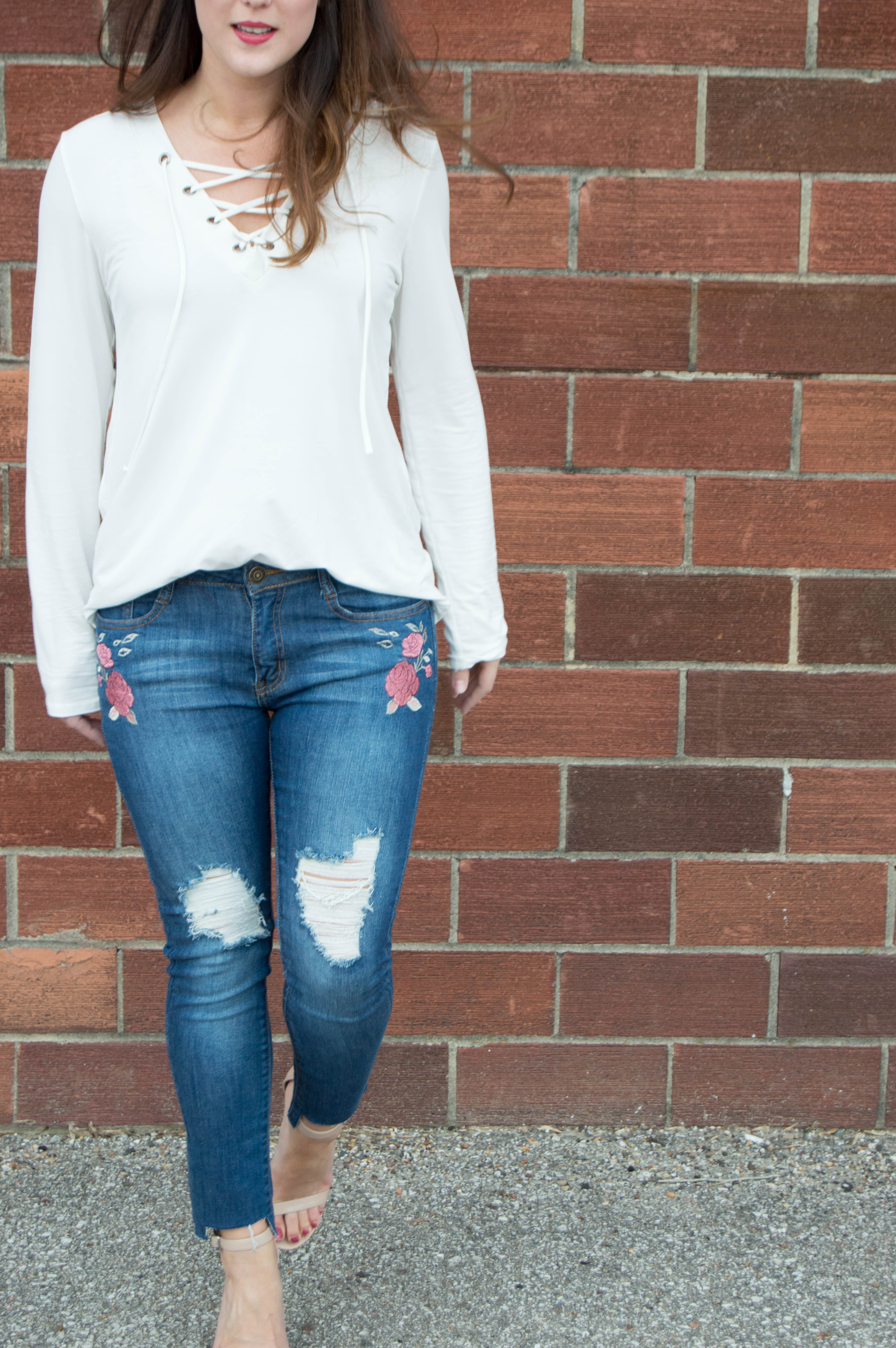 3 | Sweaters + skirt combo… or something like that
My favorite winter to spring solution?  Sweater and skirt combos.  Pinterest is crawling with outfit inspiration in this category, so feel free to indulge.  You get the idea – a cozy sweater with a flowy midi skirt or a basic with a short jean skirt.  However, this "tip" can also be used for inspiration in mixing heavier pants with lighter, short sleeves.  Shorts with a fuzzy quarter zip.  Mixing the long with short keeps it appropriate for spring while transitioning out of winter.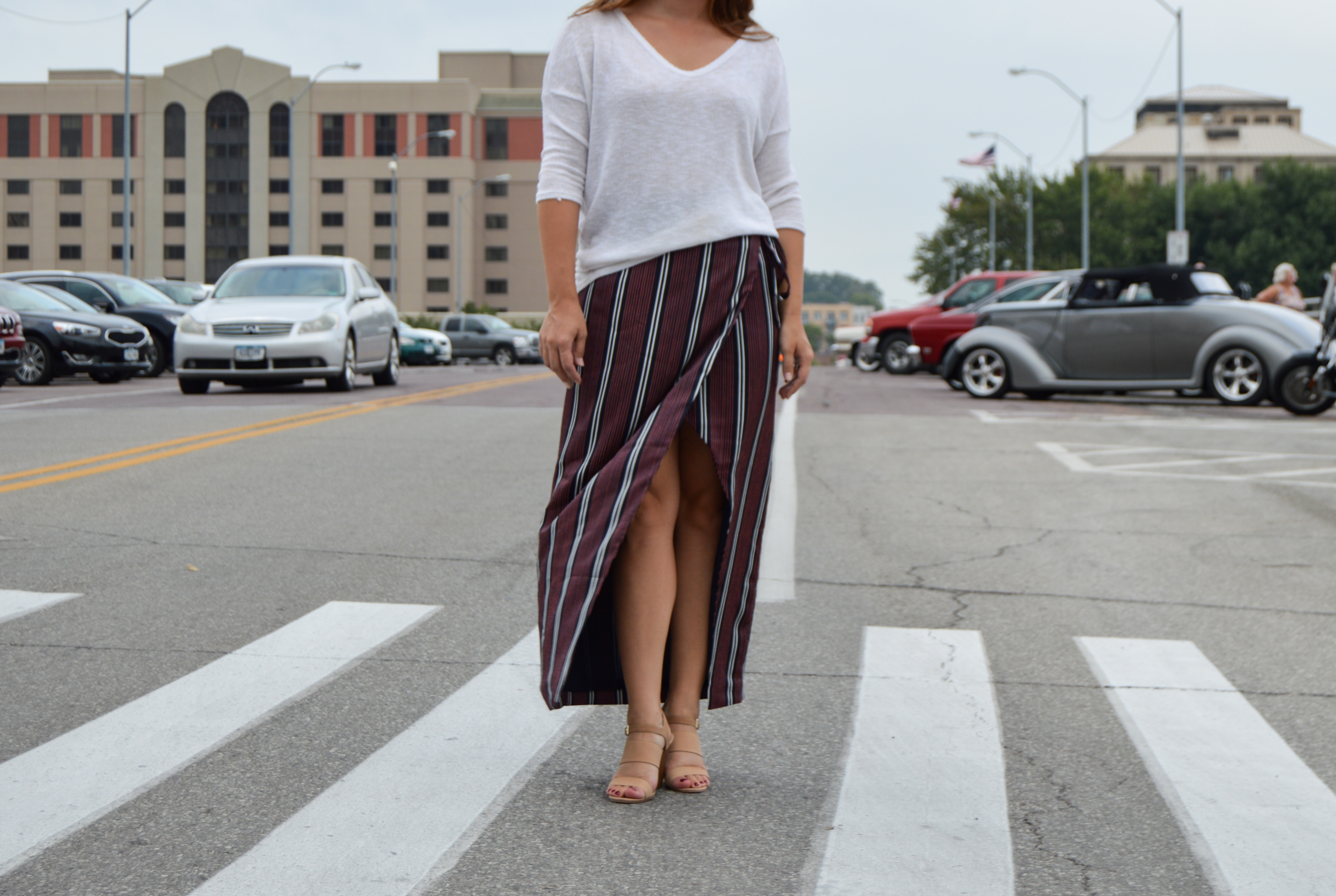 Do you have any favorite winter to spring tips?
xoxo. a