I can't say that sailing the British Virgin Islands – or sailing any body of water – has ever been on my bucket list, but it turned out to be one of the best experiences I've ever had.  The beauty of the Caribbean is not exaggerated, with it's crystal clear aqua waters and history of pirate ships and unique culture.  There is so much to share about this trip, but let's start with living on a boat.
We chartered Gypsy Princess, a catamaran sailboat, to take us from island to island around the British side of the Virgin Islands.  Going into this trip, I can't deny having a few jitters about possibly getting seasick or claustrophobic while sleeping in the bow of a boat.  But once we boarded, met our wonderful crew – Emma & Tommy – and got a tour, I quickly realized how accommodating these boats are.  Compartments for storage around almost every inch of these vessels allows for unpacking and bedroom/bathroom size are just big enough to spark a flashback of personal space in my college dorm.
That first night we were settled in a bay along Peter Island and as Emma served up shrimp & chicken curry to our table of six, I thought to myself – let the adventure begin.  And as morning broke and Tommy mapped out our quest, we all knew we had scored the best crew on the Caribbean and couldn't wait to chase that horizon.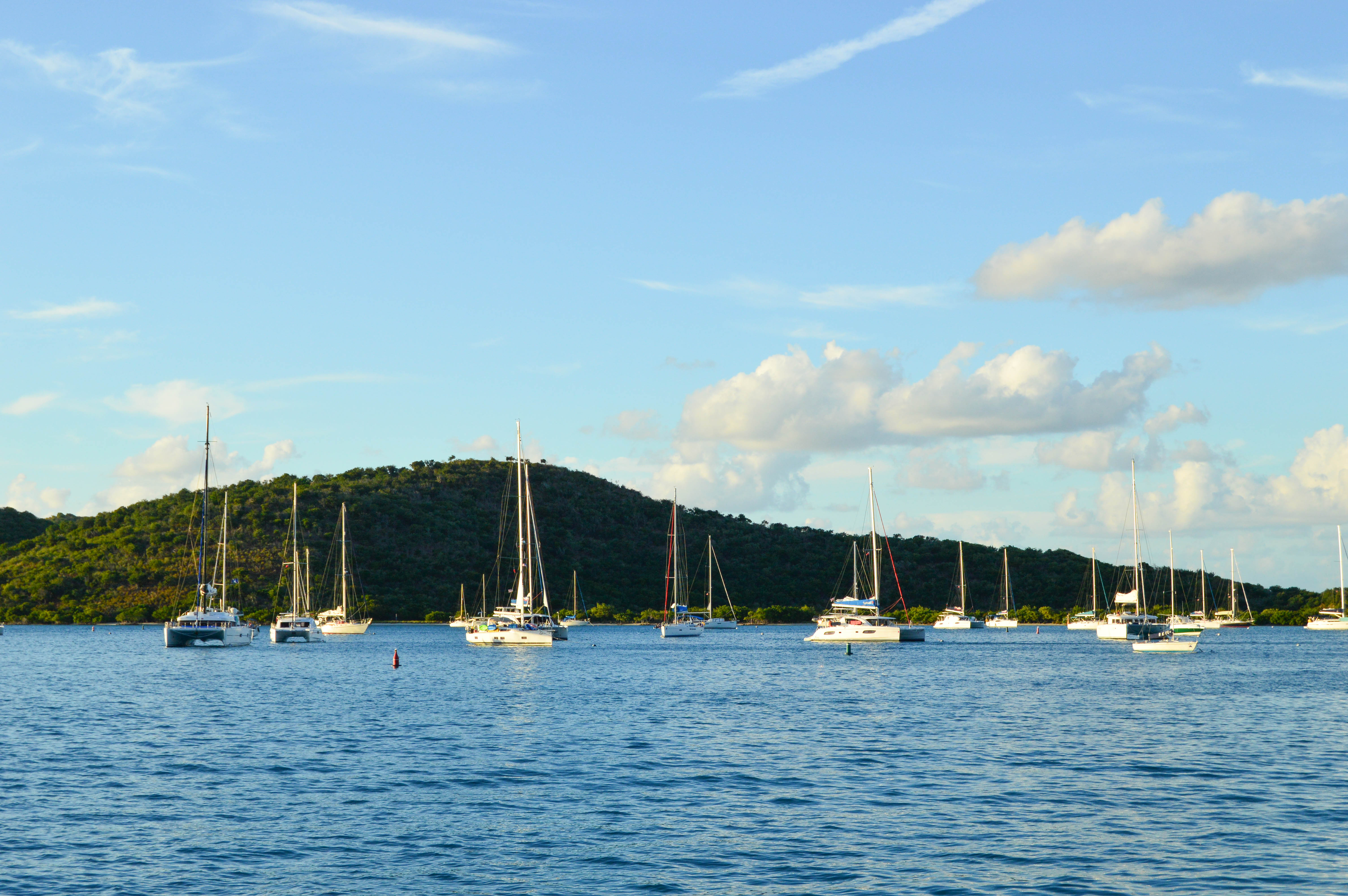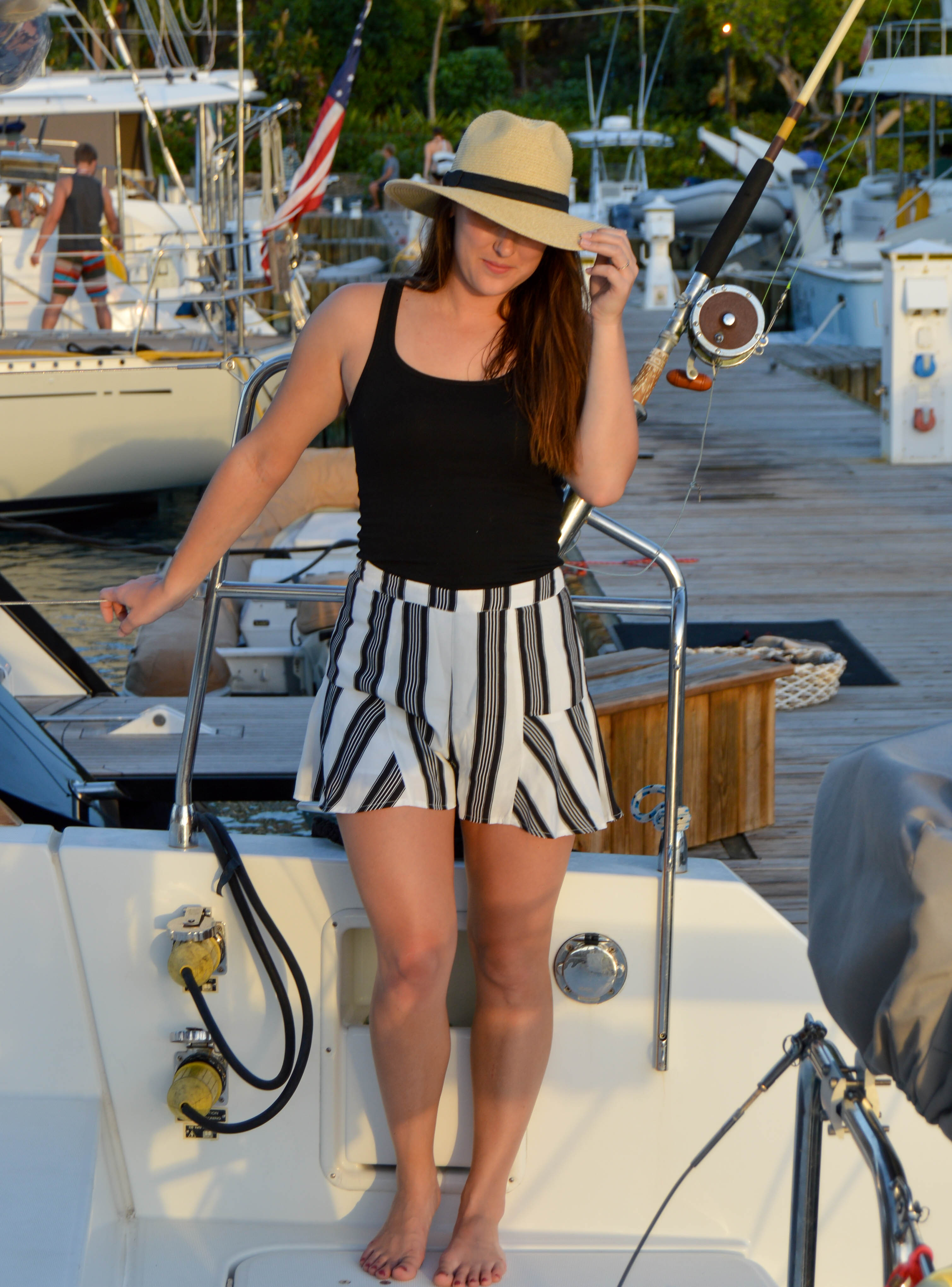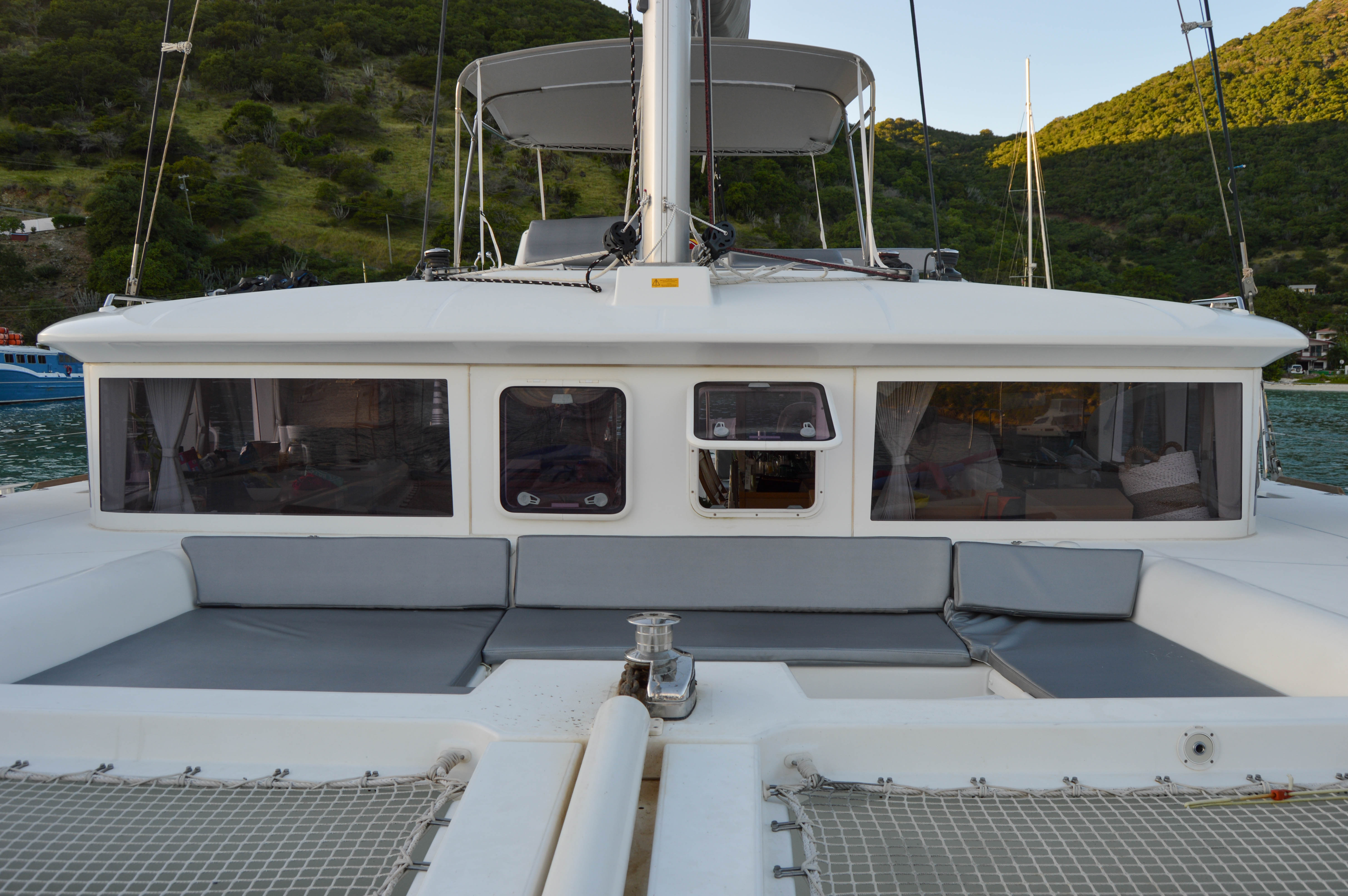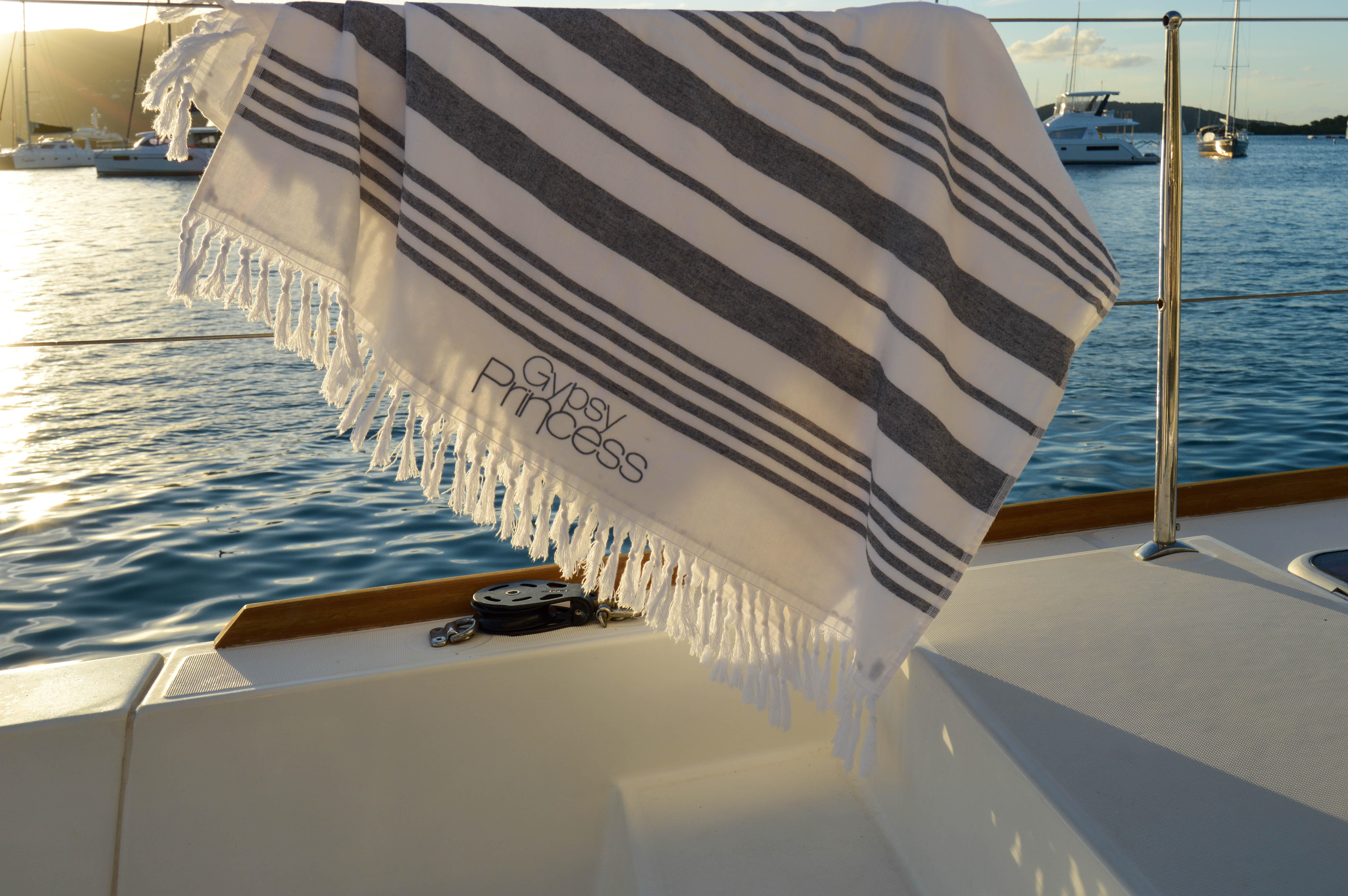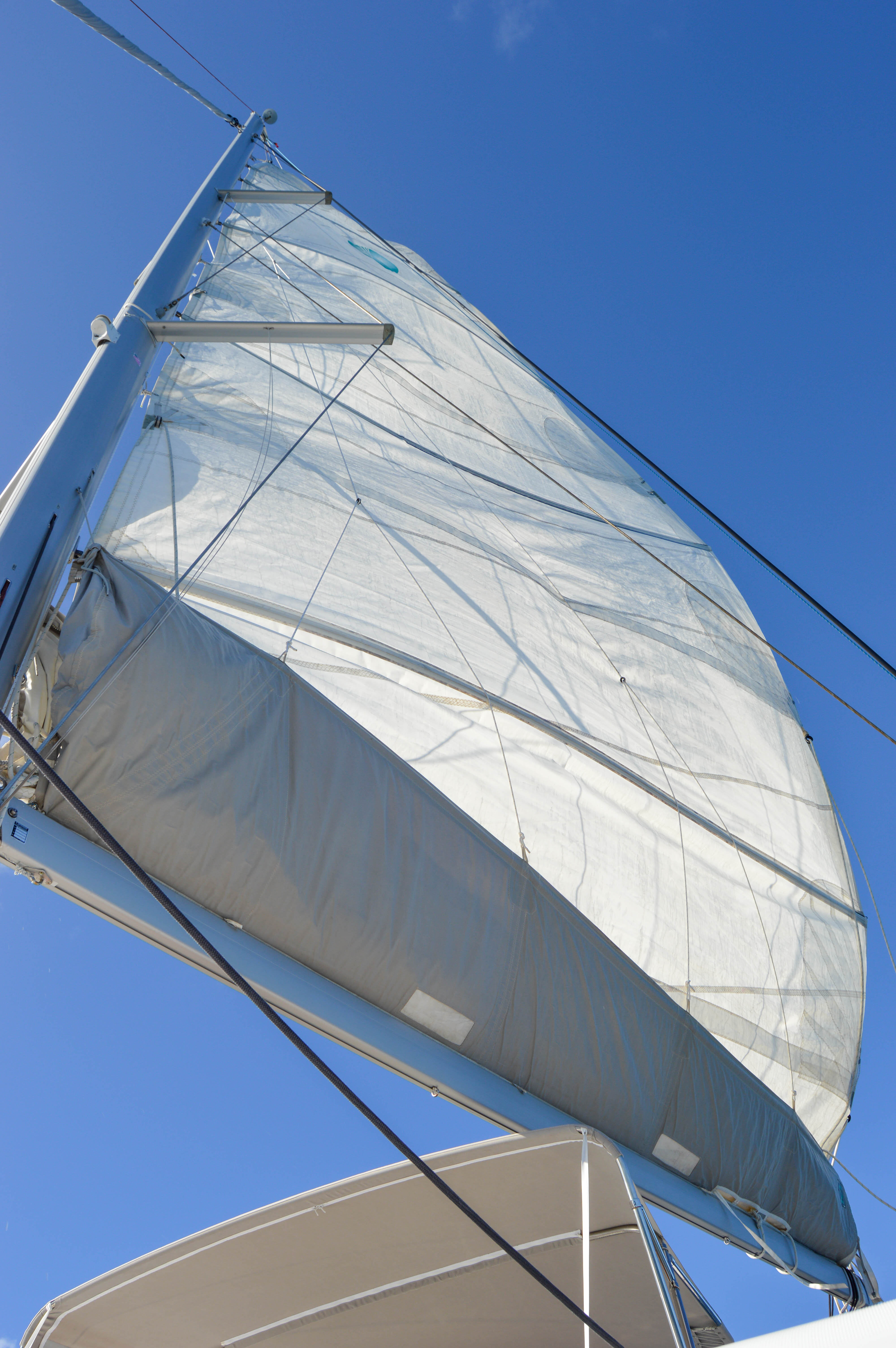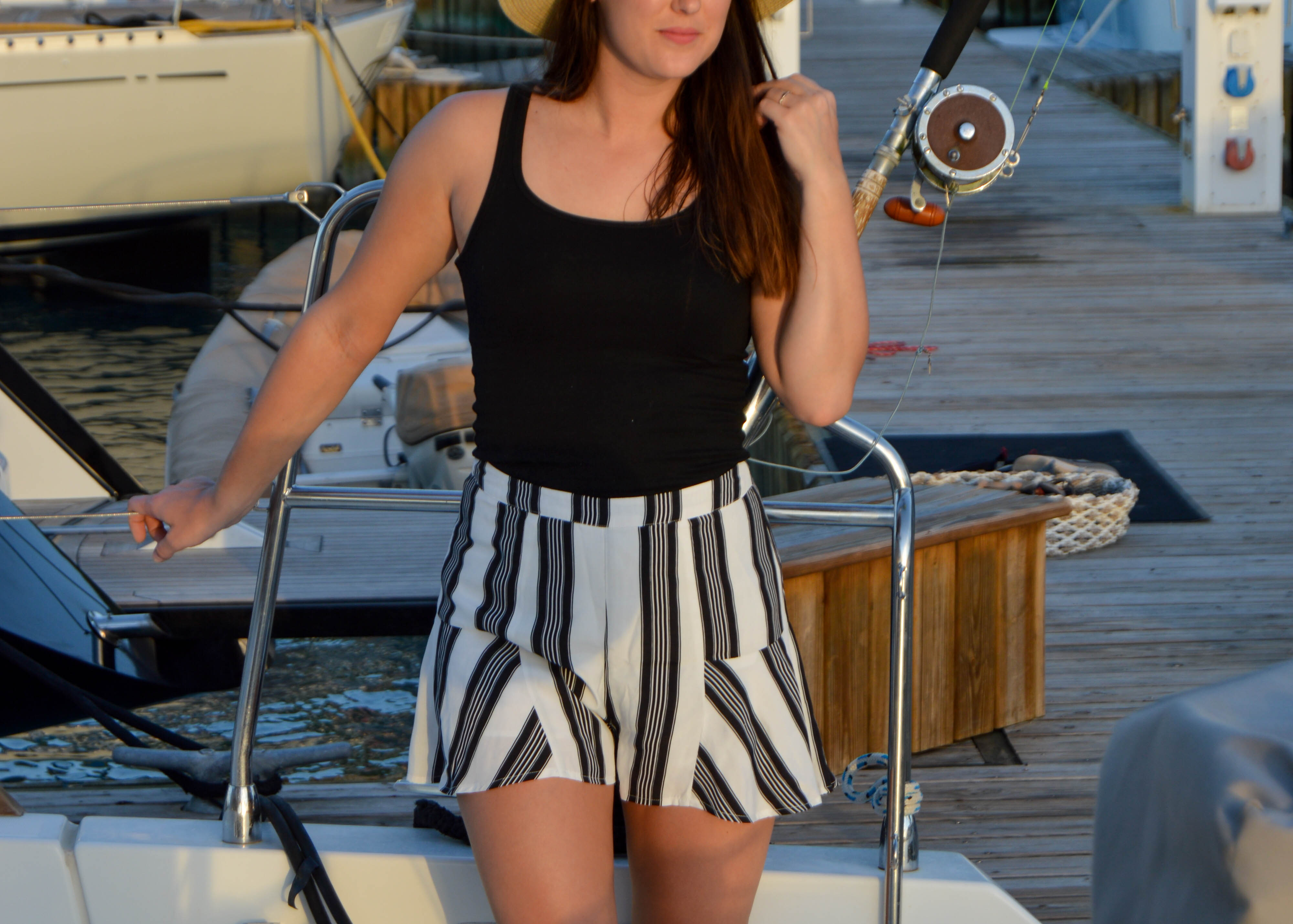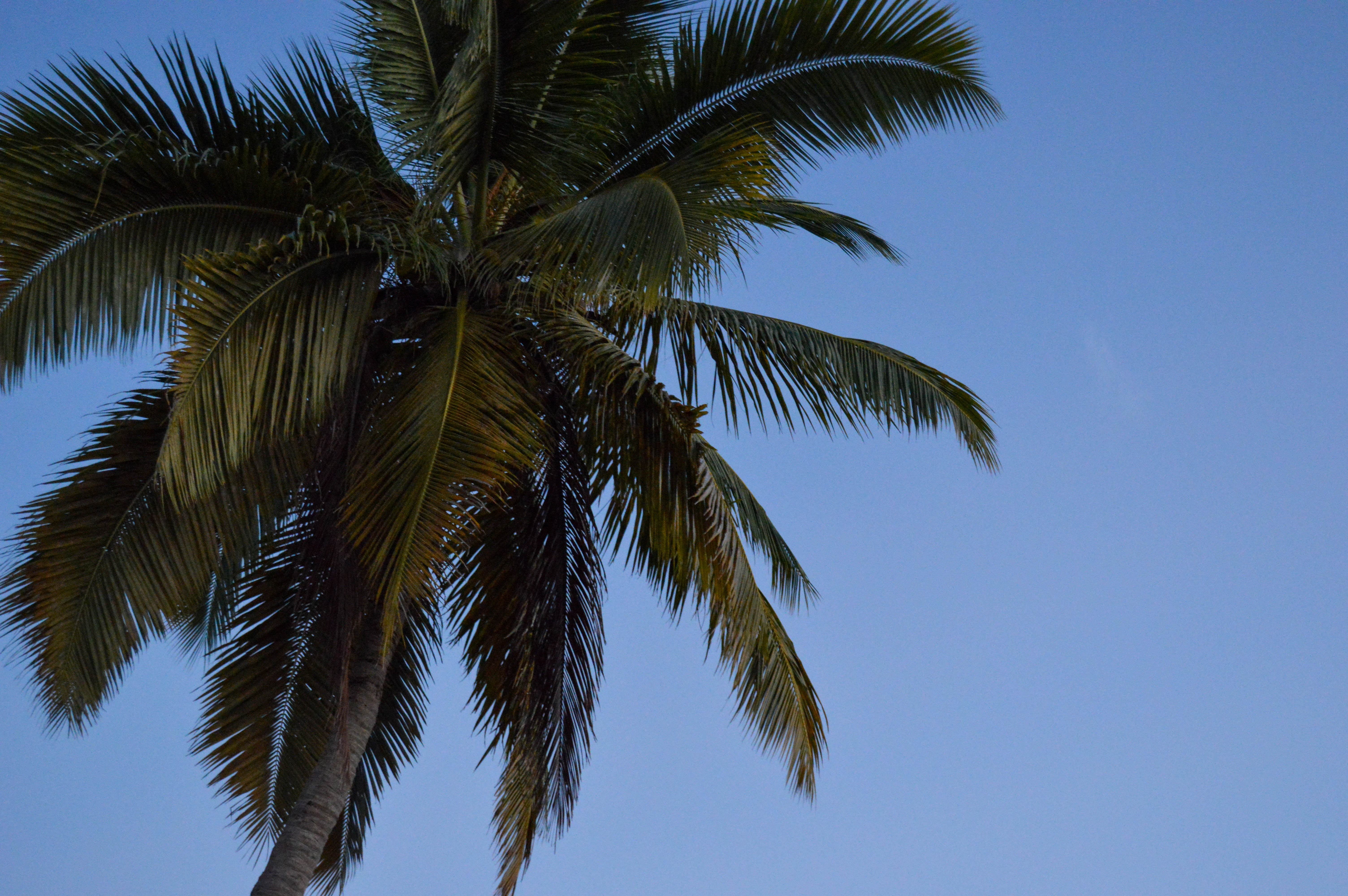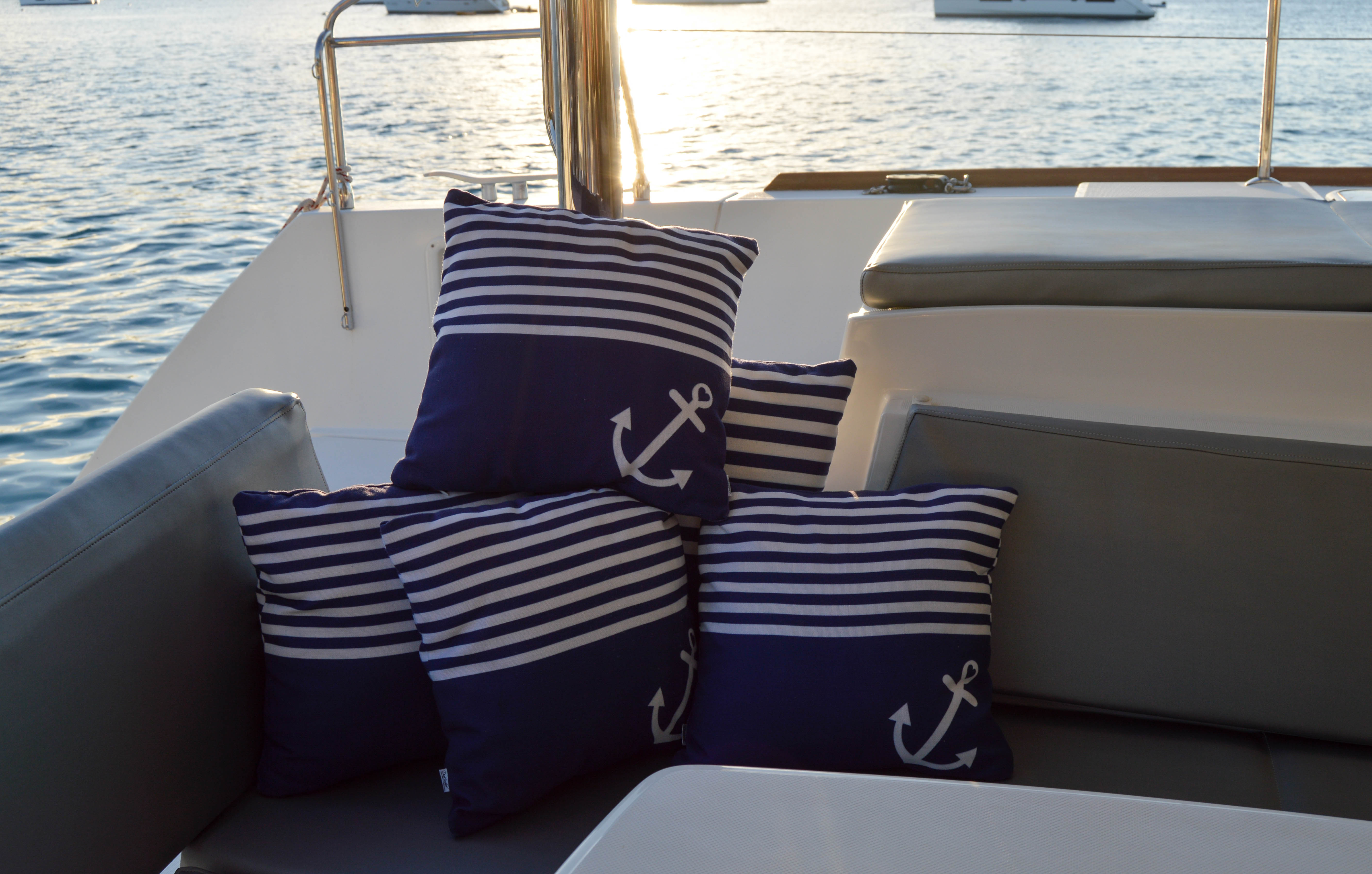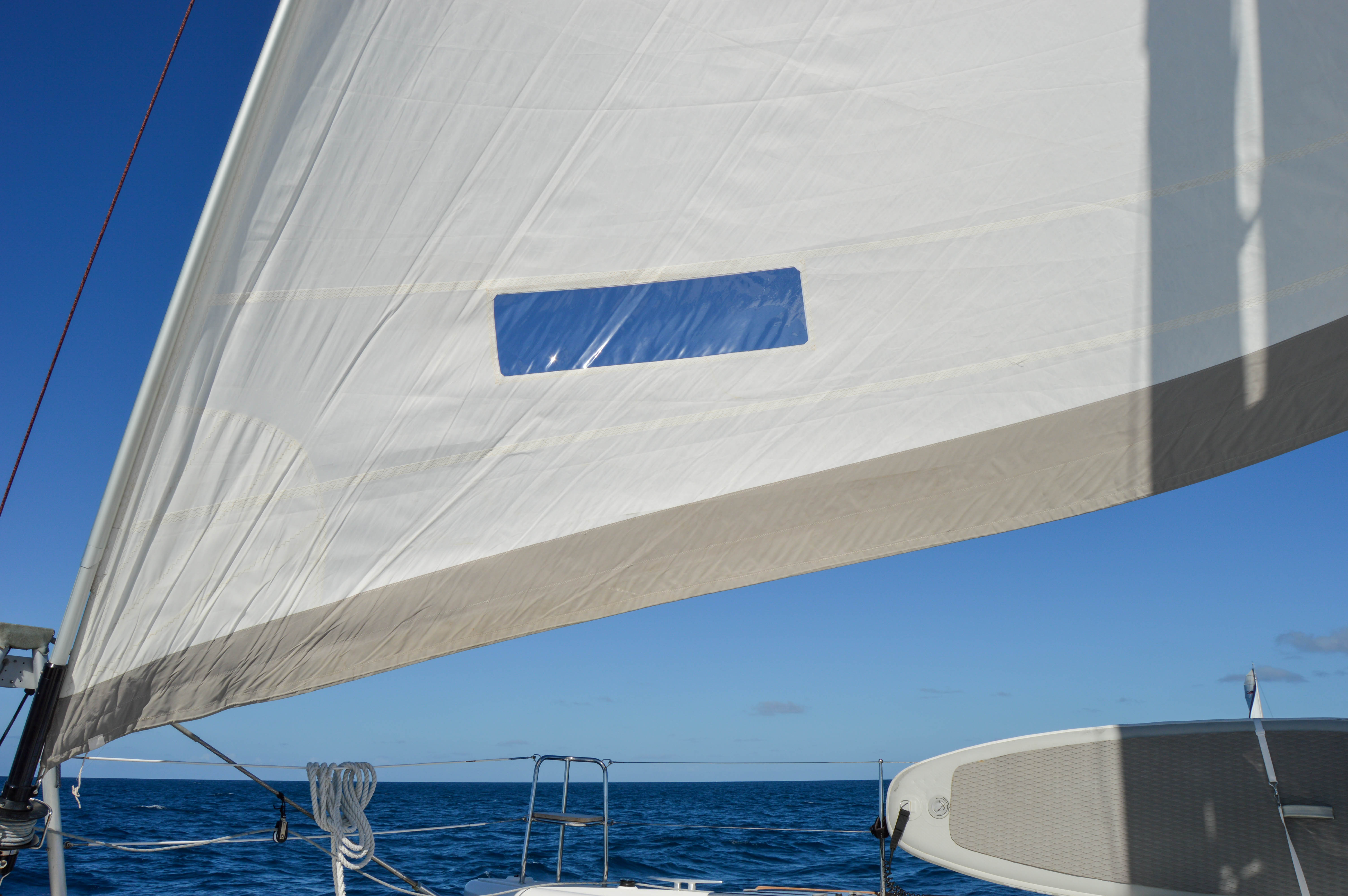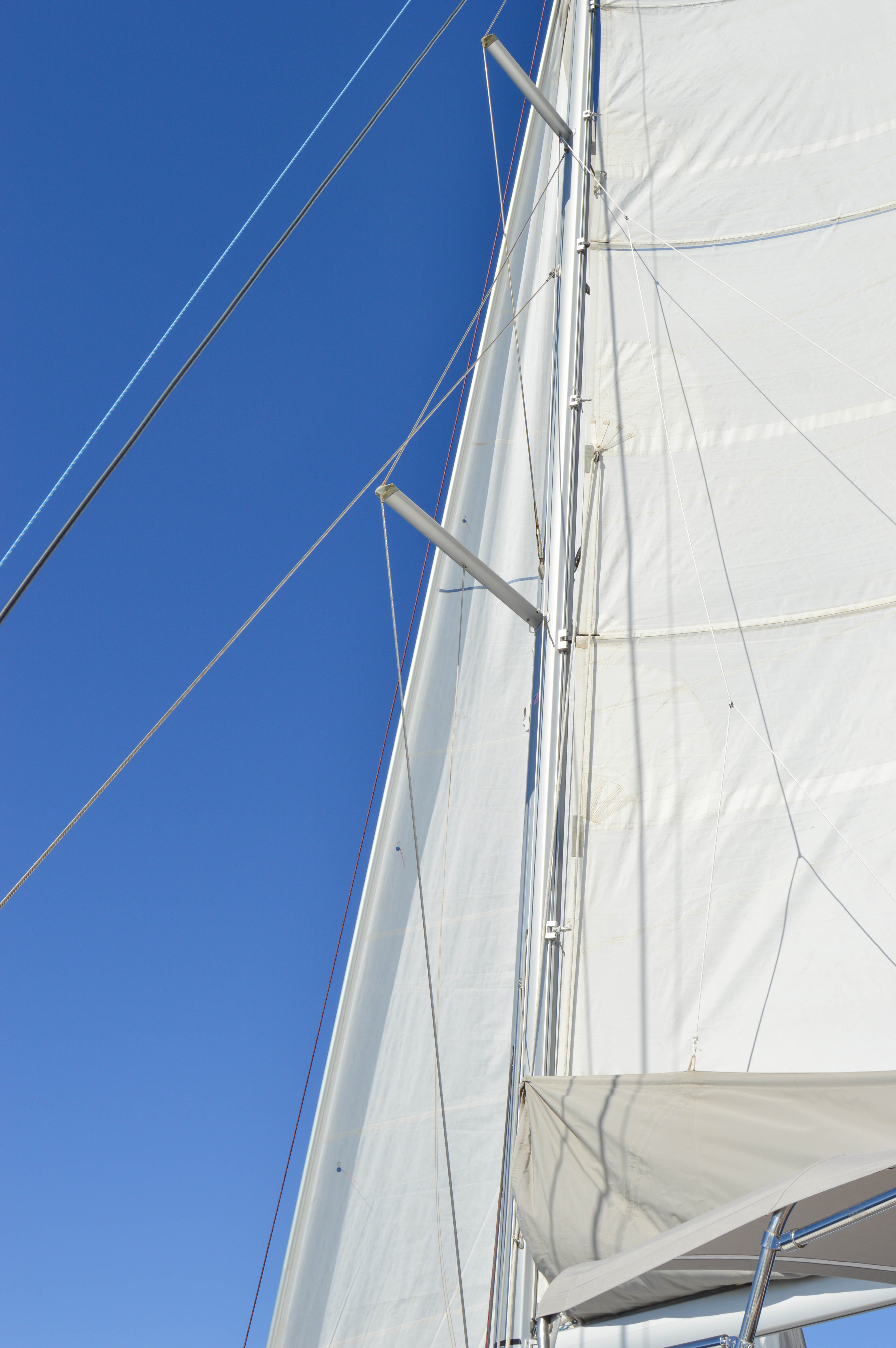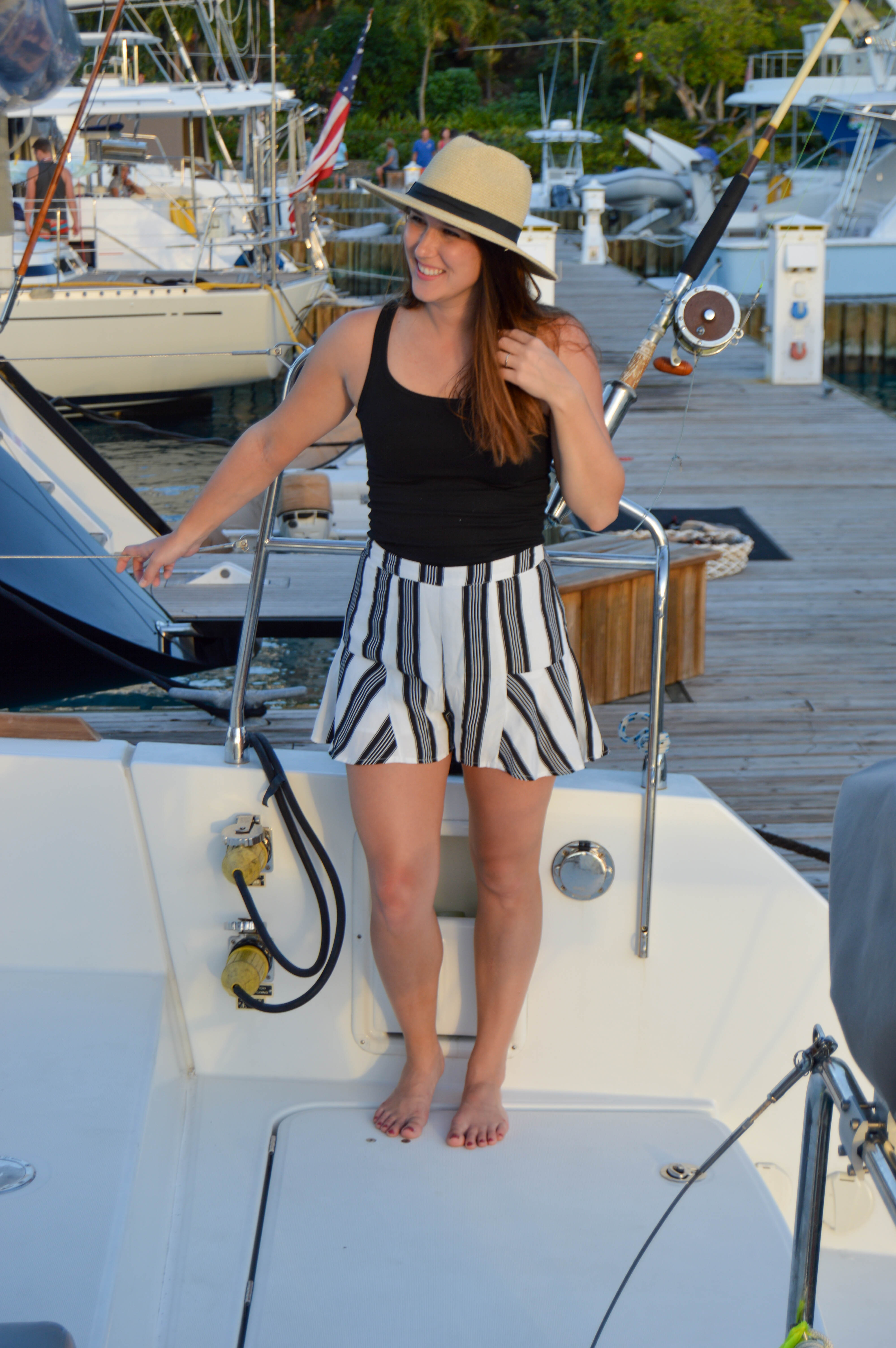 Top: Target  |  Shorts: Local Boutique – Aimee (similar here and here)  |  Hat: Target
Our group consisted of my husband's family, so we were sailing in tandem with another catamaran – Feel the Magic.  From Peter Island, we ventured over to Cooper Island for a night and then wound up in Virgin Gorda for a couple days.  Here, we explored the Baths (more on this later) and settled in a bay at Bitter End where we docked and realized the next stop going east is, well… Africa.
Sailing ended up being one of our favorite things about the trip.  The islands are beautiful and the beaches are pristine, but there's something about being on the open water, listening to the wind hit the sail and watching the island hill tops come and go.  A peacefulness unmatched by anything on land.
A couple days into the trip and no seasickness had occurred.  We fell in love with the boat.. the crew.. the view.. and everything in between.
Stay tuned for more BVI adventure over the next week!
xoxo.  a