A few weeks have flown by since my last post about climbing Trolltunga in Norway and all my Iceland road trip recaps.  So, I'm finally writing my finale post for the trip.  After our hiking adventure, we had limited time to explore the west fjords of Norway but what we did see was well worth the visit.  Beginning with resting our feet at a fantastic AirBnB in secluded Aurland to taking a ferry from Flam to Gudvangen and ending up in Bergen, this leg of the trip did not disappoint.
Aurland & Flam
We really lucked out on all our accommodations during the trip.  But besides the obvious lON Adventure Hotel in Iceland, our AirBnB in Aurland, Norway was one for the books.  A modern farmhouse nestled among the serene fjords, away from any noise or light pollution.  A quiet I had only experienced at high elevations in Colorado, I could have sat on our balcony for hours.  Oh wait, I did.  Watching the ferry round the corner towards Flam and watching the sunset through postcard-esque scenery is a feeling of peace I'll never forget.  Truly the perfect place to relax after our long hike and before new explorations started the next day.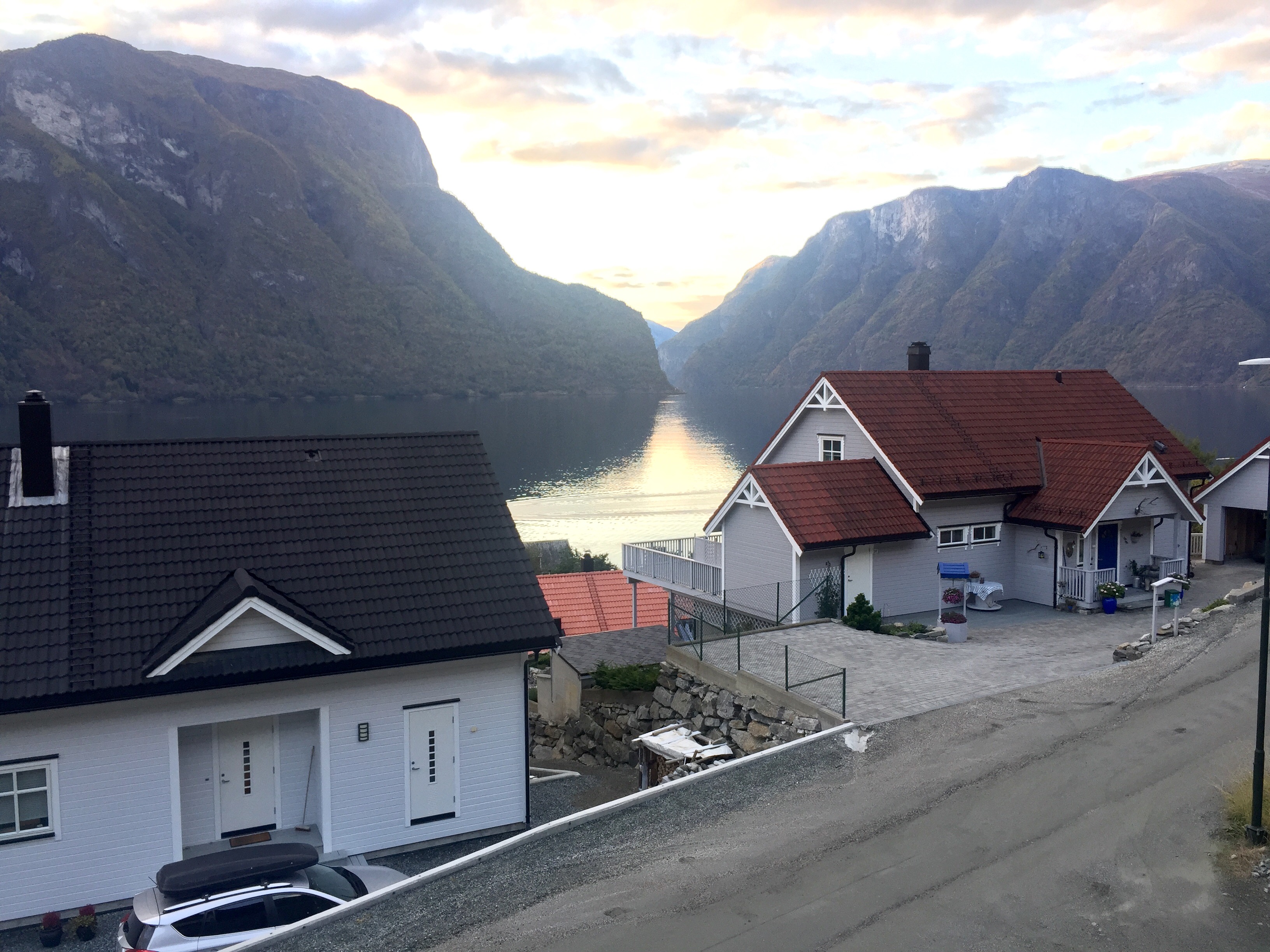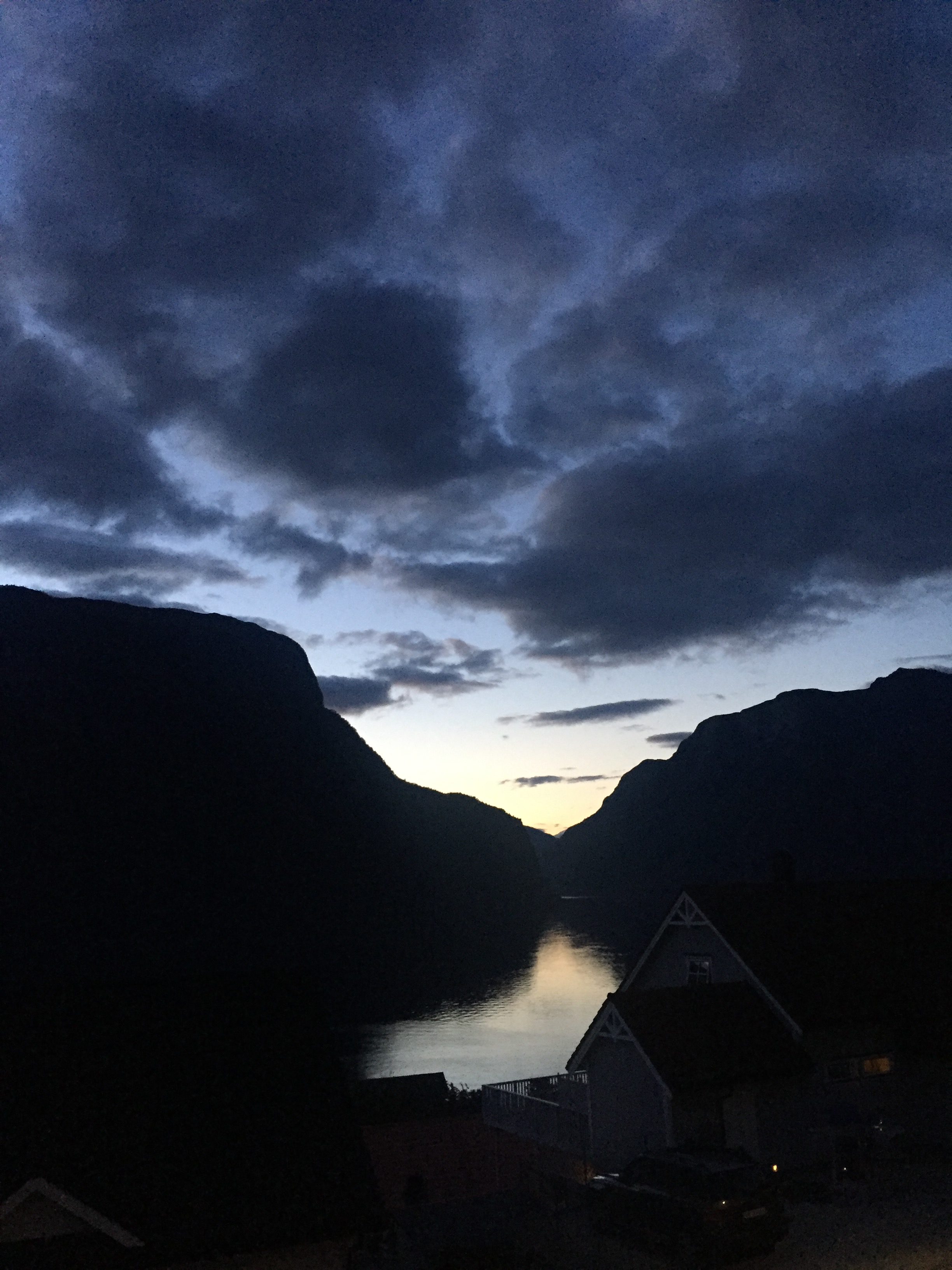 Ok.. so (a little reluctantly) onto Flam after our relaxing night.  Flam and Aurland are only fifteen minutes apart, so we left a about an hour before our ferry left to grab breakfast and see the village.  We didn't know much about Flam, and to our surprise, it's a lot smaller than we had anticipated.  Mostly existing as a intersection for people touring Norway, the town center has train stations, bus stops, ferry loading docks and just enough shops and restaurants to feed and entertain the daily commuters.  We weren't disappointed, actually quite the opposite.  Flam was easy to navigate, the food was delicious and the scenery was beautiful as ever.
Gudvangen
We booked ferry tickets in advance, which I definitely recommend.  Even though passengers were sparse on our boat, the rides can fill up quickly.  The vessel departed Flam and headed towards Naeroyfjord to land in Gudvangen.  About an hour and a half on the water, the landscape displayed dramatic peaks, waterfalls and teal, calm water.  Another peaceful experience – this was probably my favorite part of our Norway excursion.  Do not miss getting on the water in the fjords if you're ever in Norway.
When we landed in Gudvangen, we also didn't know what to expect.  Another tiny destination nestled so tightly in the fjord, the quaint lifestyle is enough to break your heart out of pure jealousy.  There is one restaurant and shop to explore and then crossing the lonely, but beautiful wooden bridge will showcase a true Viking village.  With casted members of society and everything.  We had so much fun looking inside the wooden houses and trying on Viking furs and testing swords.  An hour is plenty of time to hang in Gudvangen, but it is worth a stop.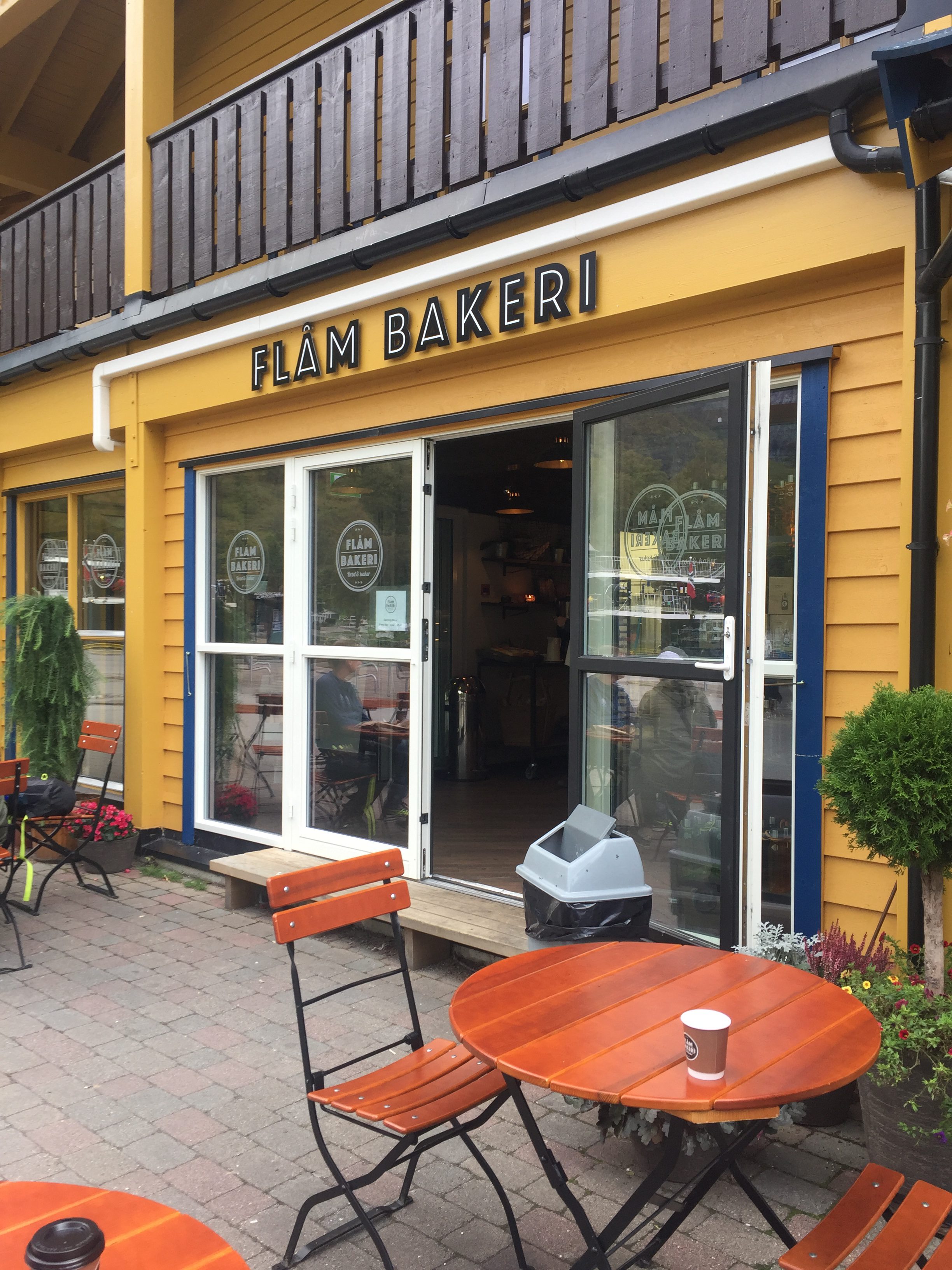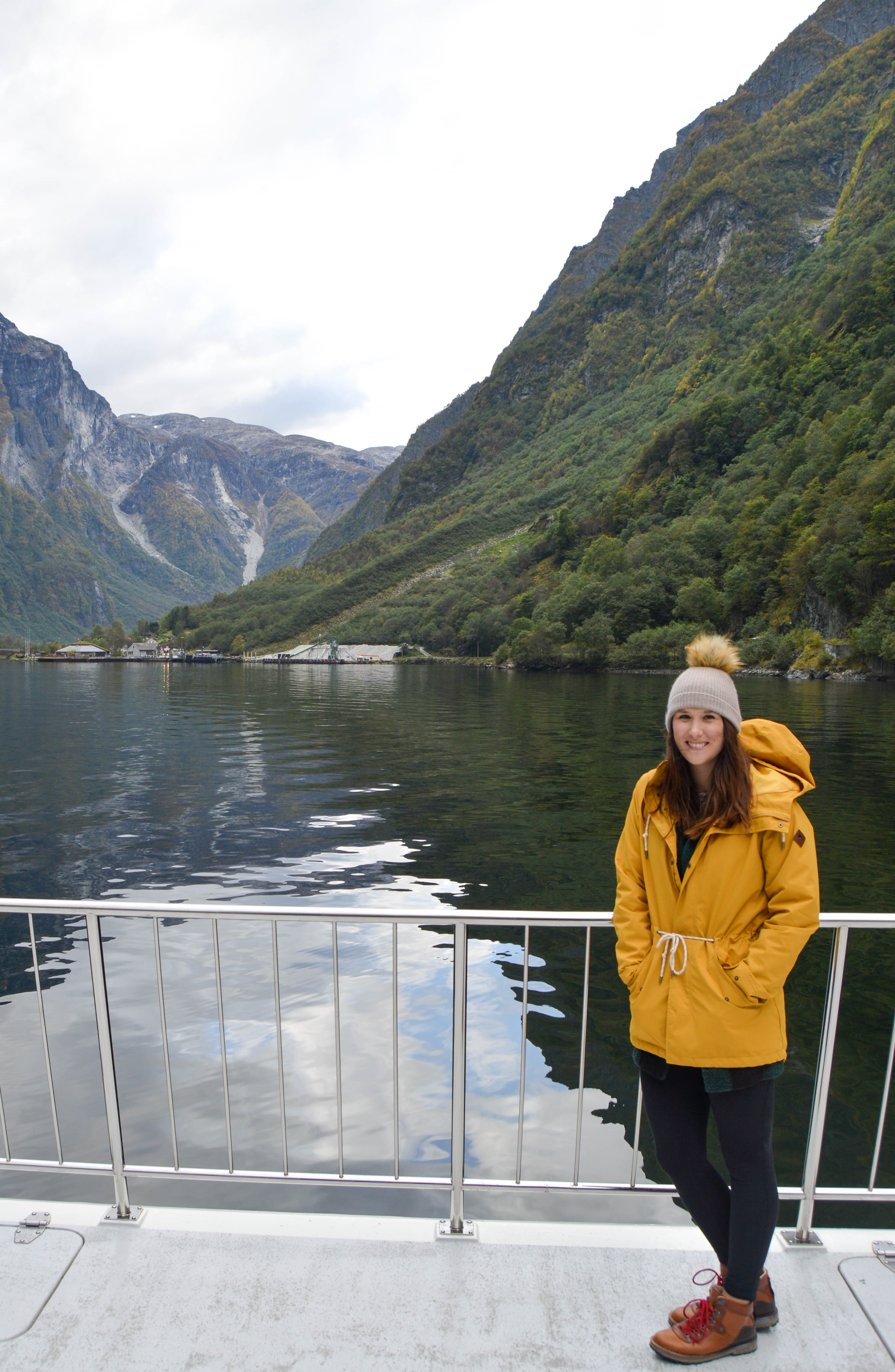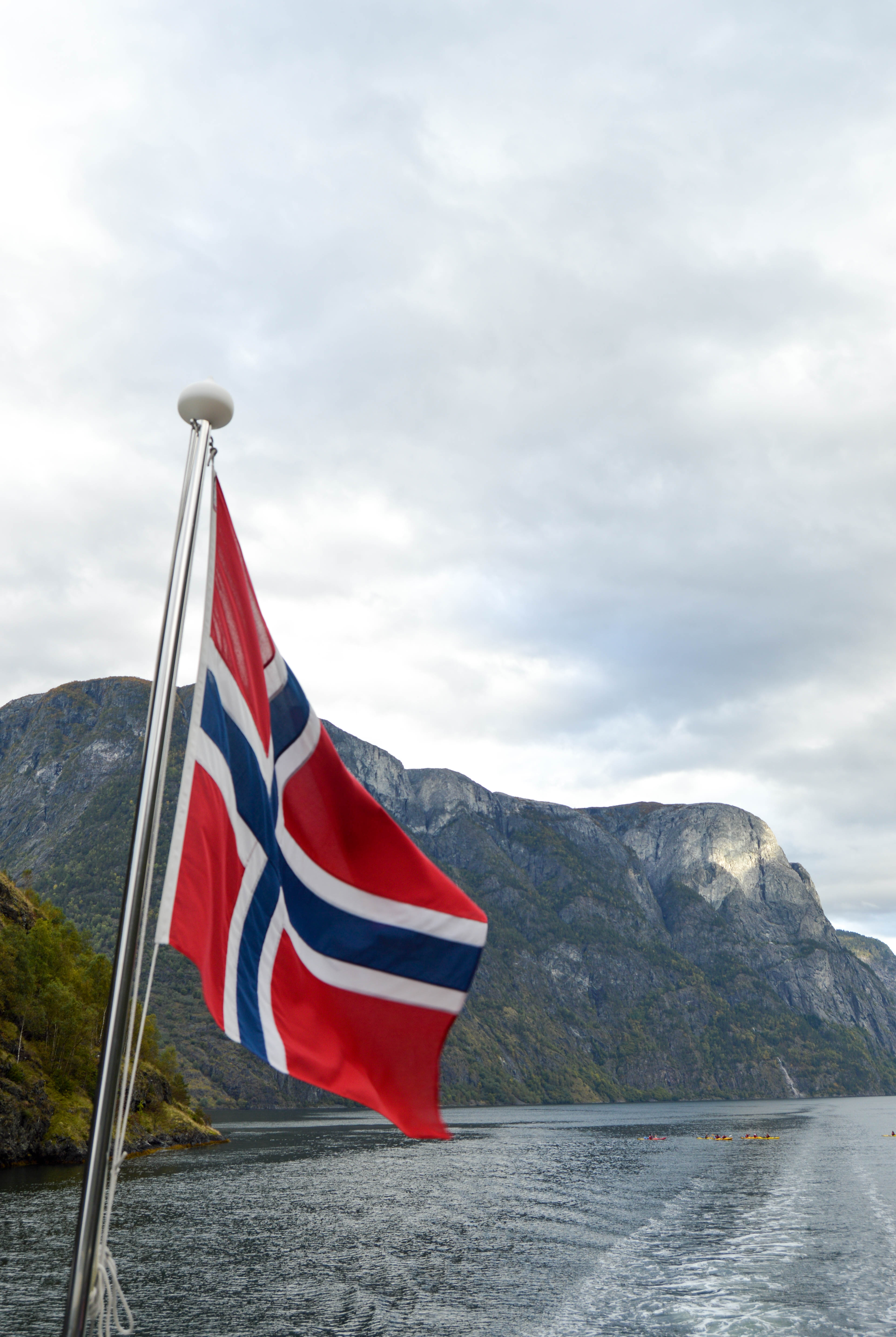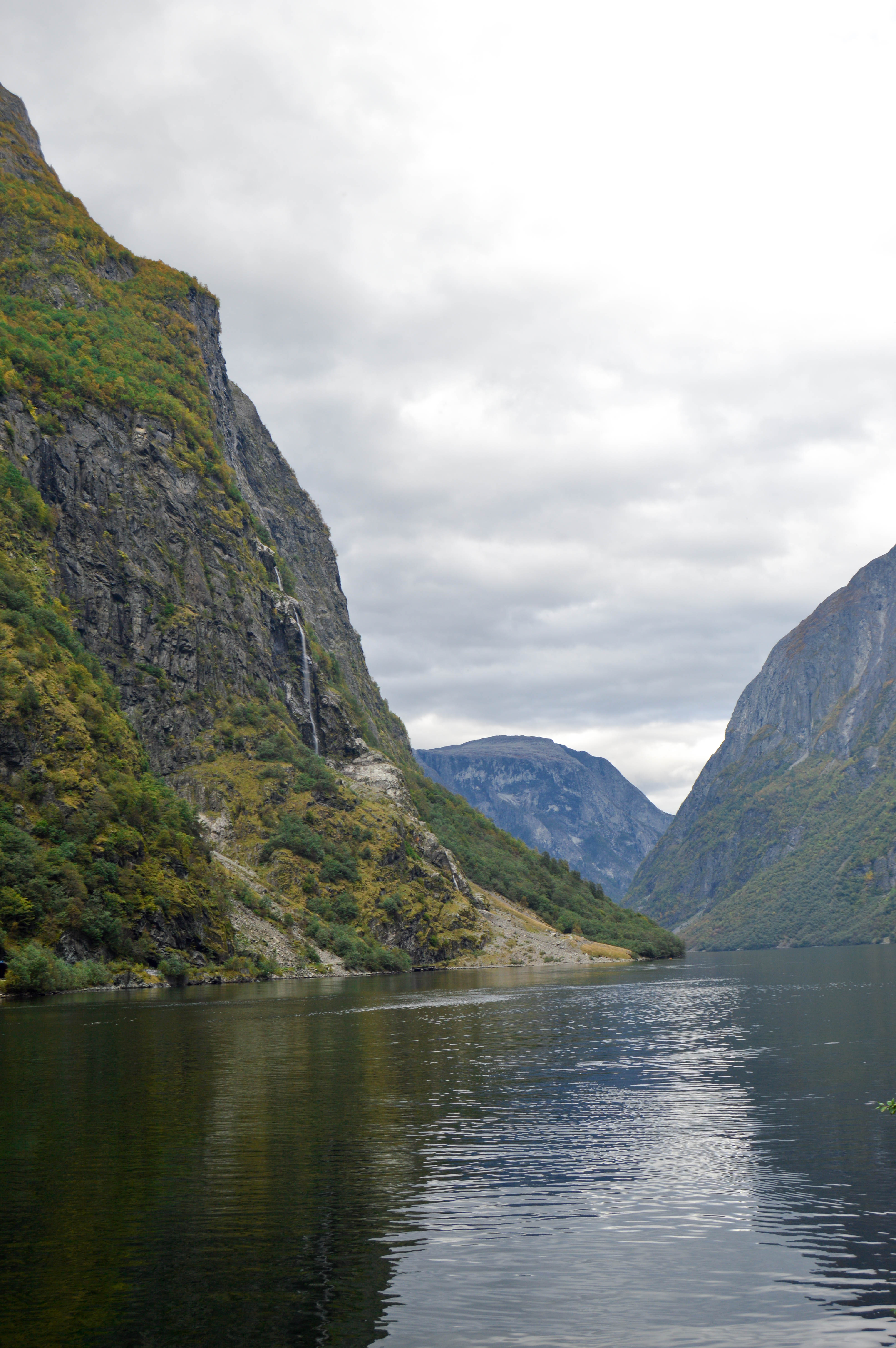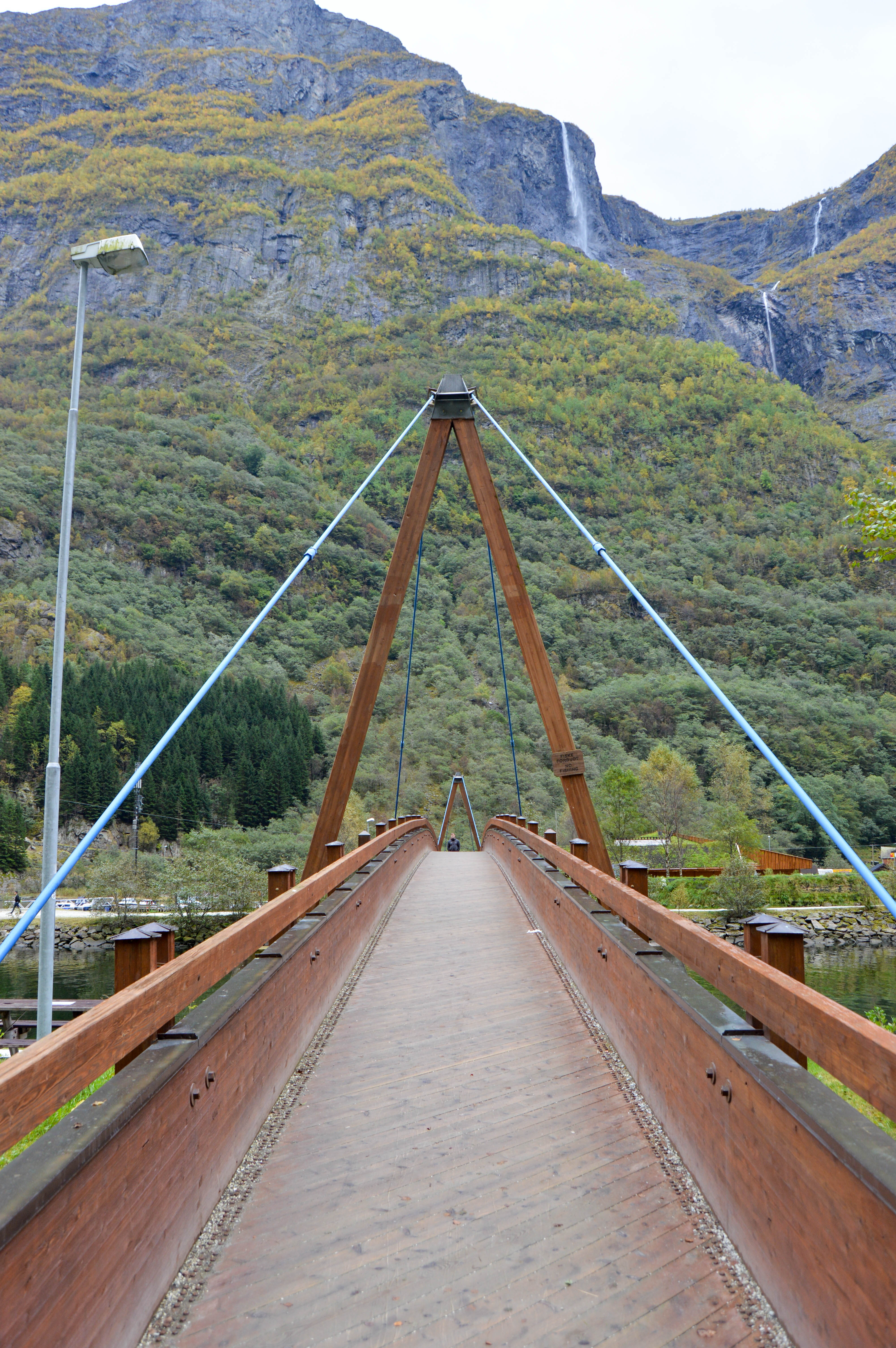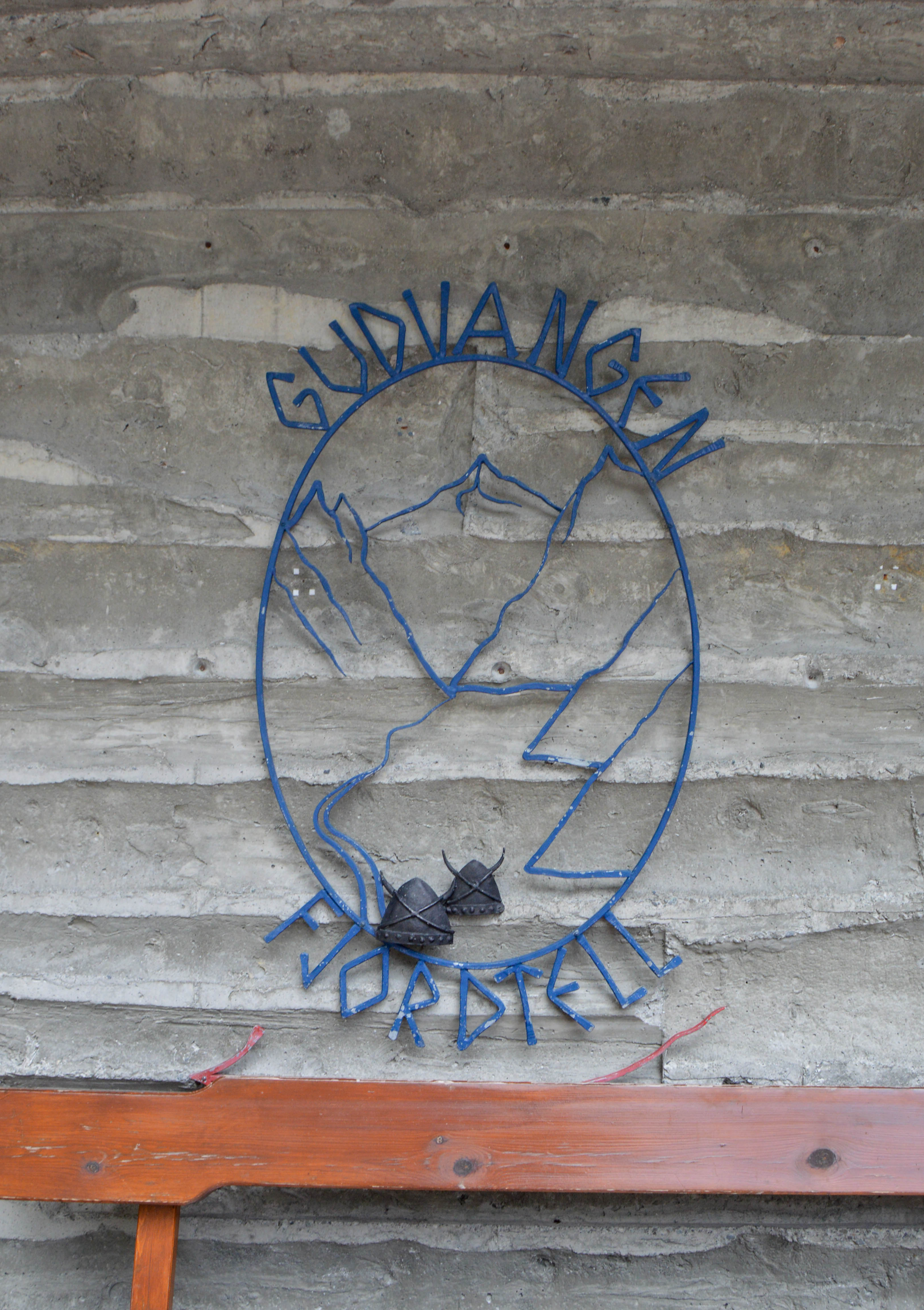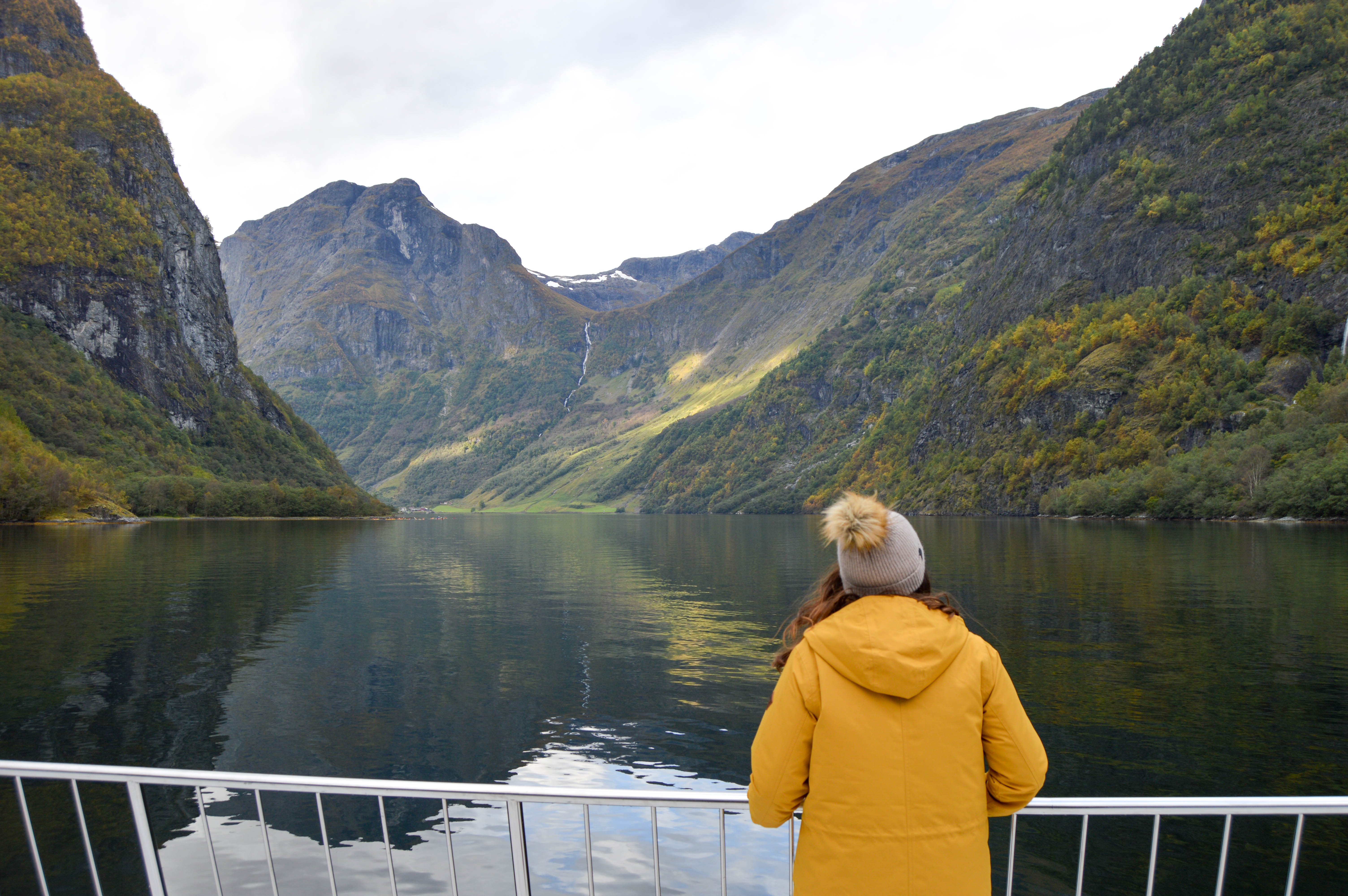 Bergen
Ah, Bergen.  I mentioned in a previous Iceland post that I would tell you our reason for continuing the trip to Norway, and Bergen is the answer.  My father's family heritage hails from Norway – my great-great grandfather, Nels, immigrating to the US in 1888 with three wooden trunks to his name.  And, from the research my family has done, we know he called Bergen home at one point.  To be able to spend our final two days walking on streets he could have walked on was surreal, humbling, indescribable, wonderful, and so much more.  Since learning more and more about Nels, my connection with my Norwegian roots has greatly deepened and being able to experience the culture first hand was a true blessing.
Our two-day stay in Bergen gave us some time to visit the library and track some more family heritage information, but we also made time for exploring, relaxing and simply enjoying.  Bergen's most familiar spot for tourists is the Bryggen area where the old wooden houses built in the 1700s still sit.  Now used for shops, bars and hotels, this area definitely kept us entertained.  Navigating the narrow alleyways between the wooden structures felt like something out of Harry Potter and we couldn't help but imagine life among the maze all those centuries ago.
Other than the wharf and Bryggen area, Bergen's unique geography of the city surrounded by seven mountains is something to experience all on it's own.  If you were to venture in any direction out of Bergen, you could be up a peak within twenty minutes – a little fact our friendly waiter shared with us on the first night.  So, we couldn't miss the chance to ride the funicular up to Floyen for sunset.  This little venture offers a stunning view from up high of Bergen and the surrounding fjords.  See the picture below!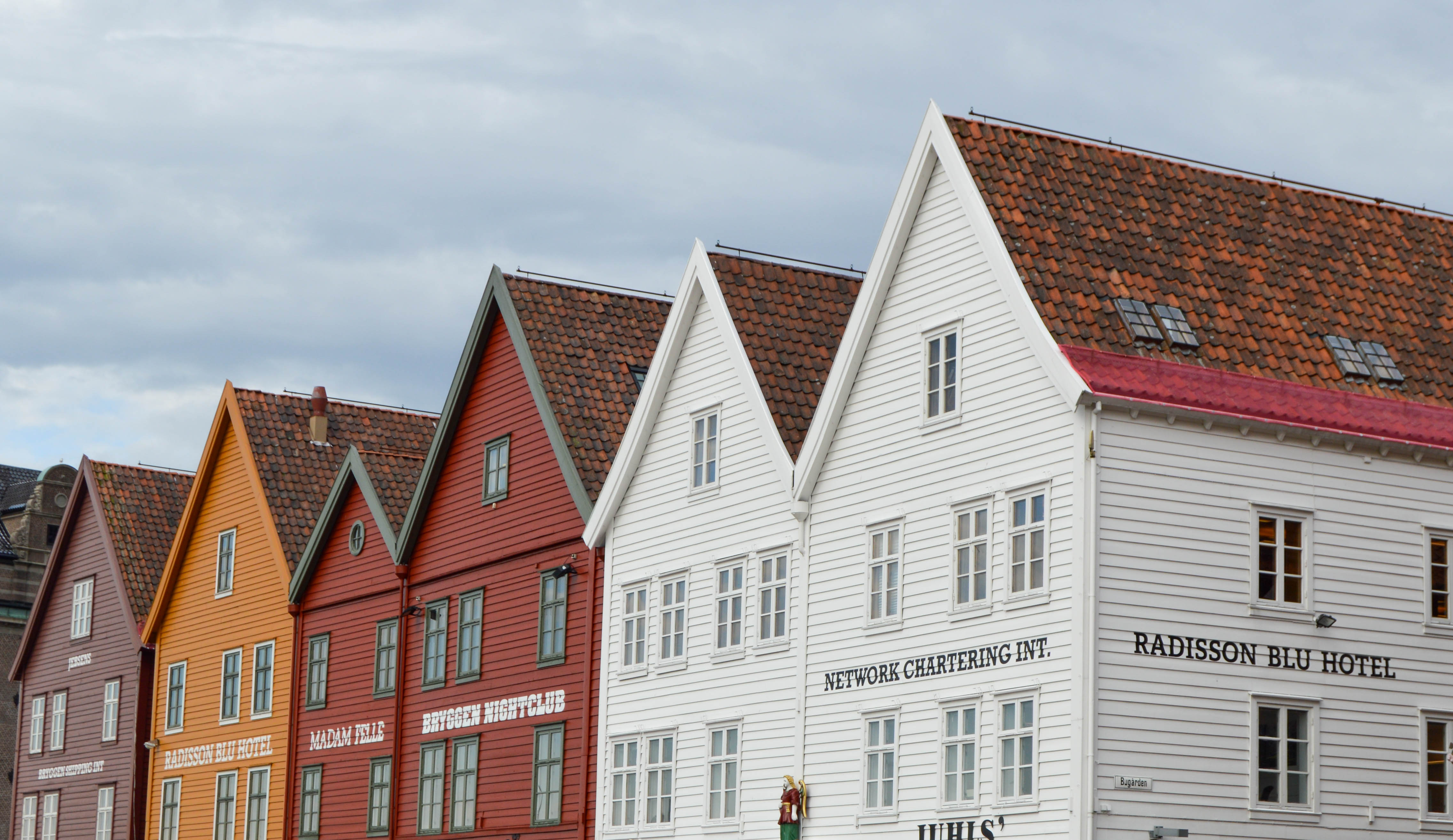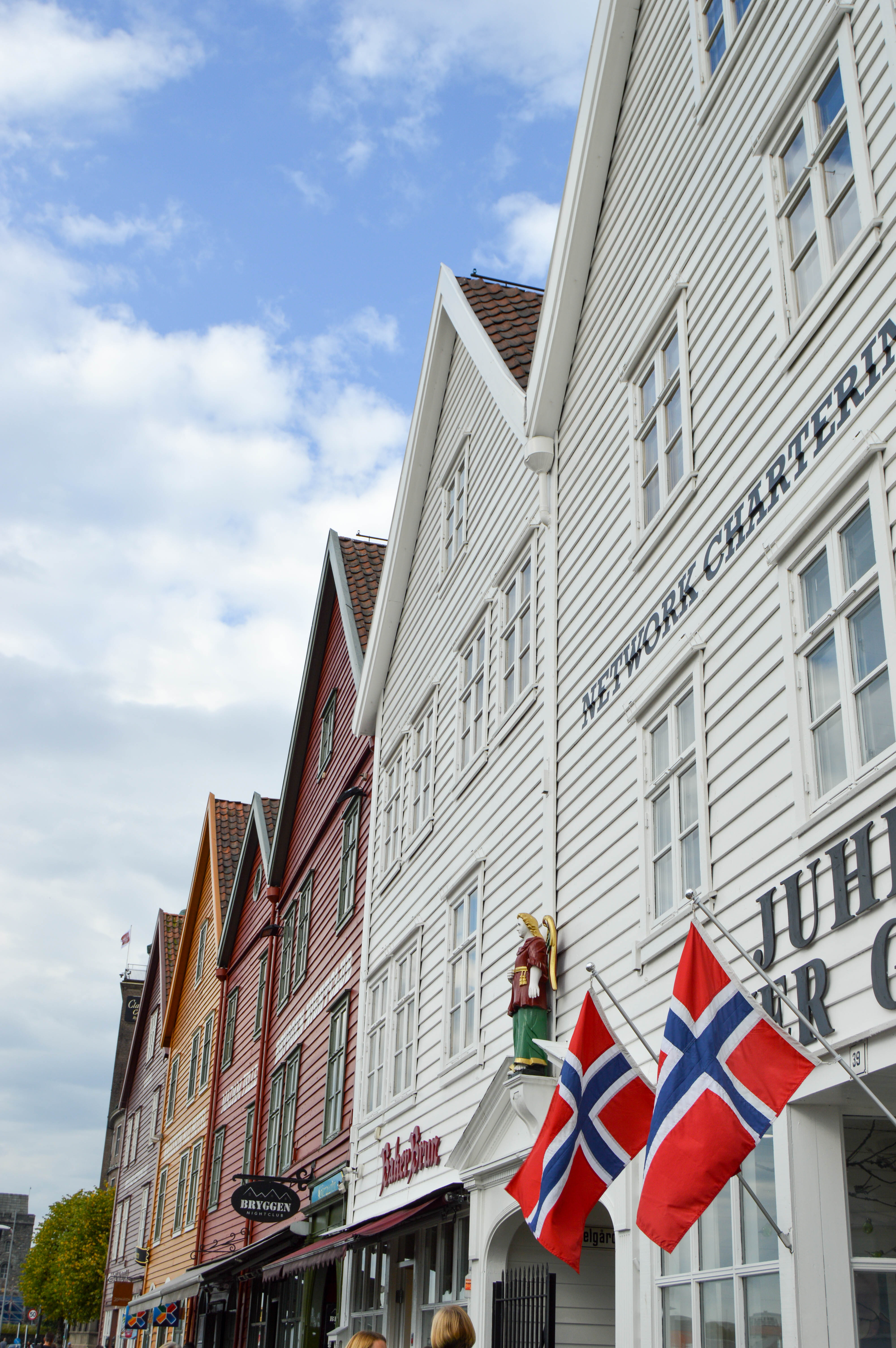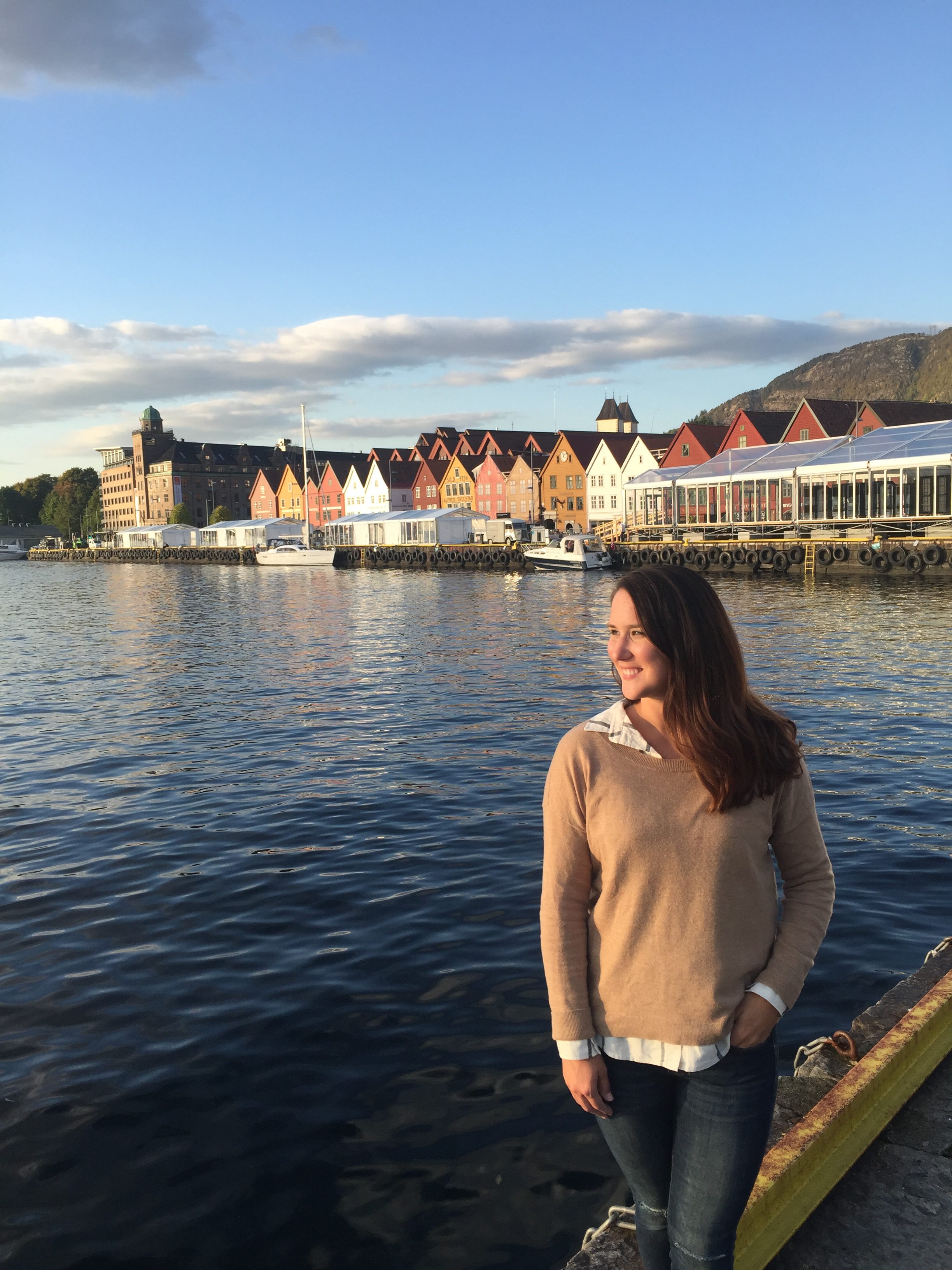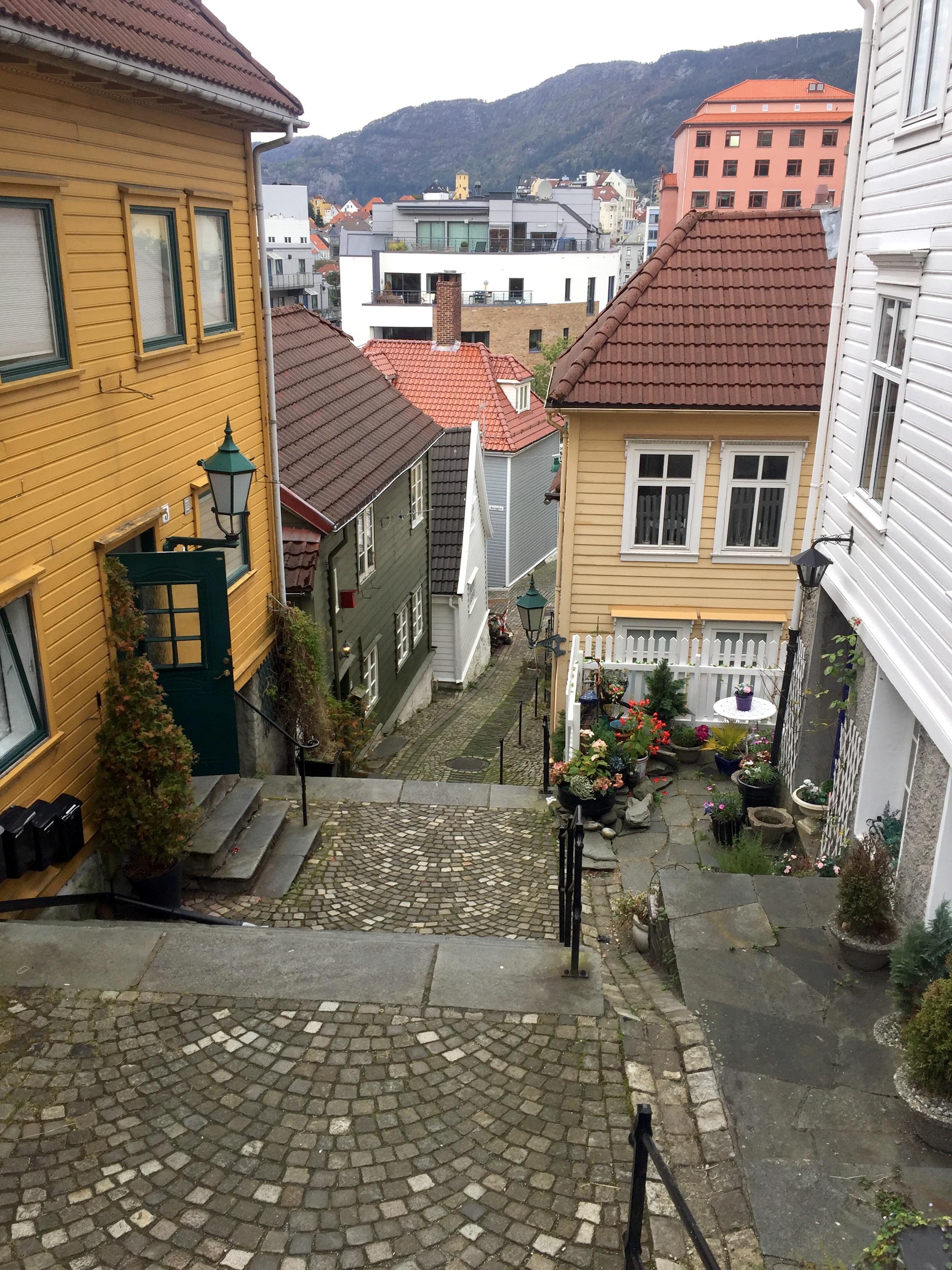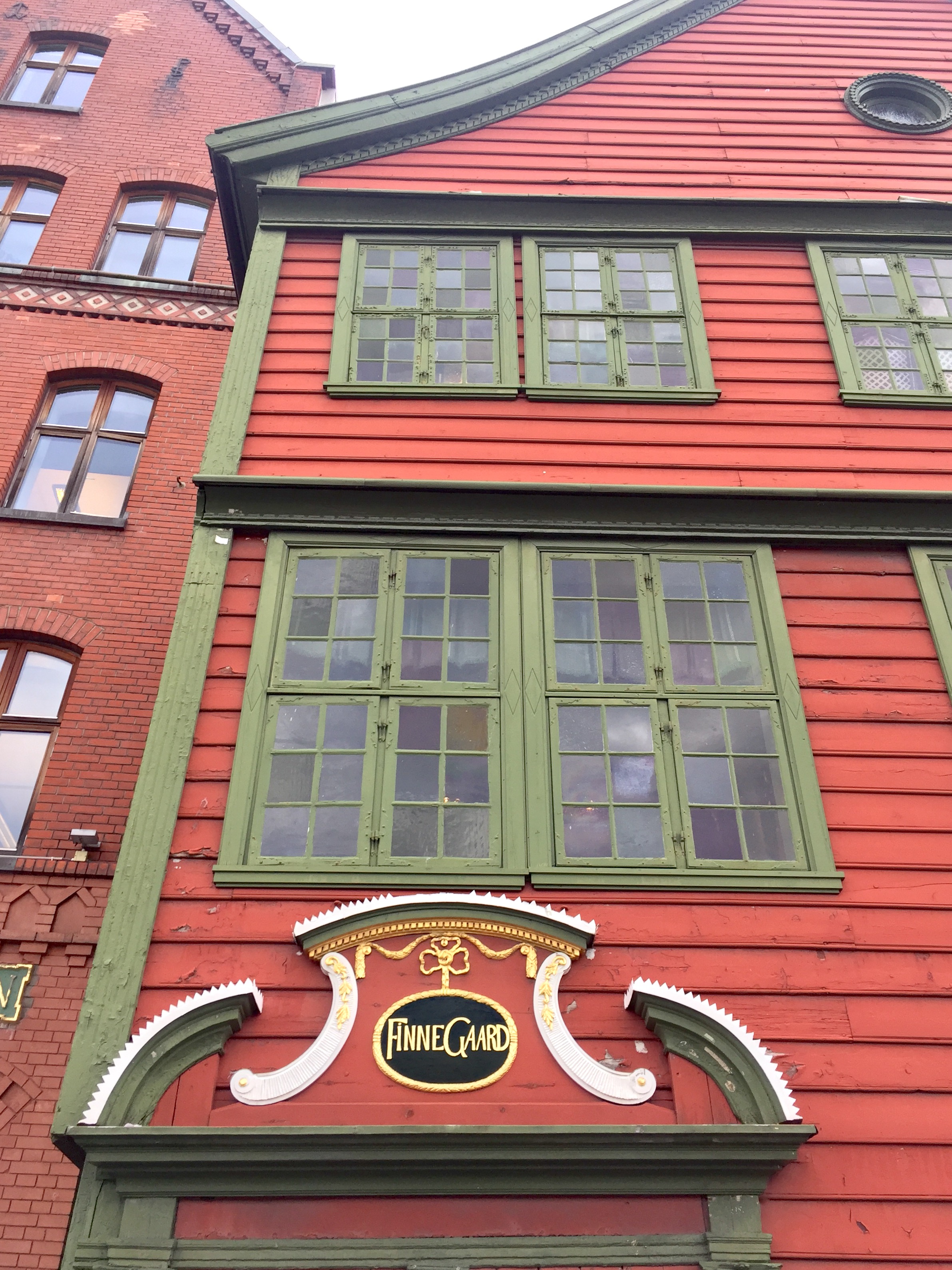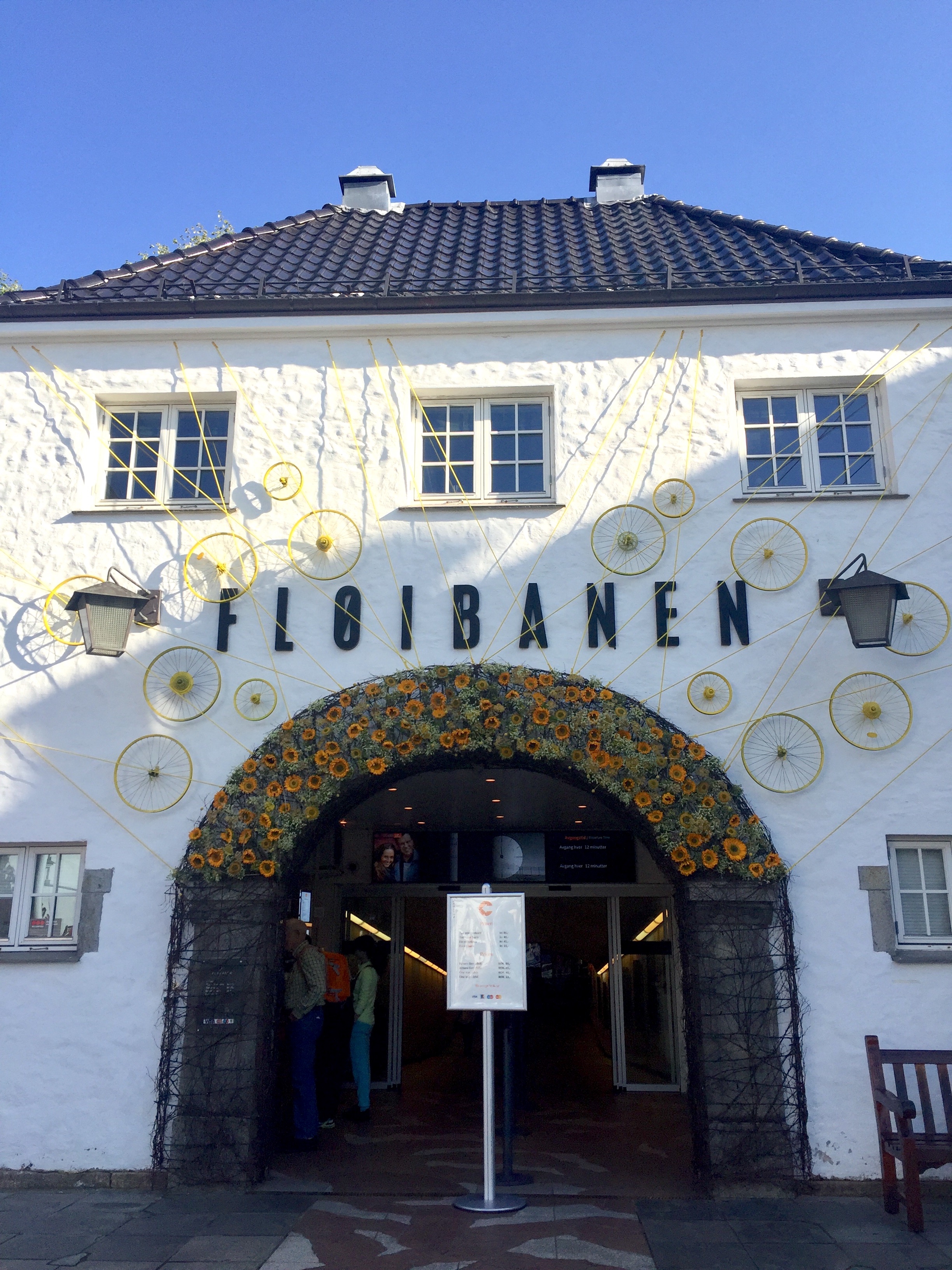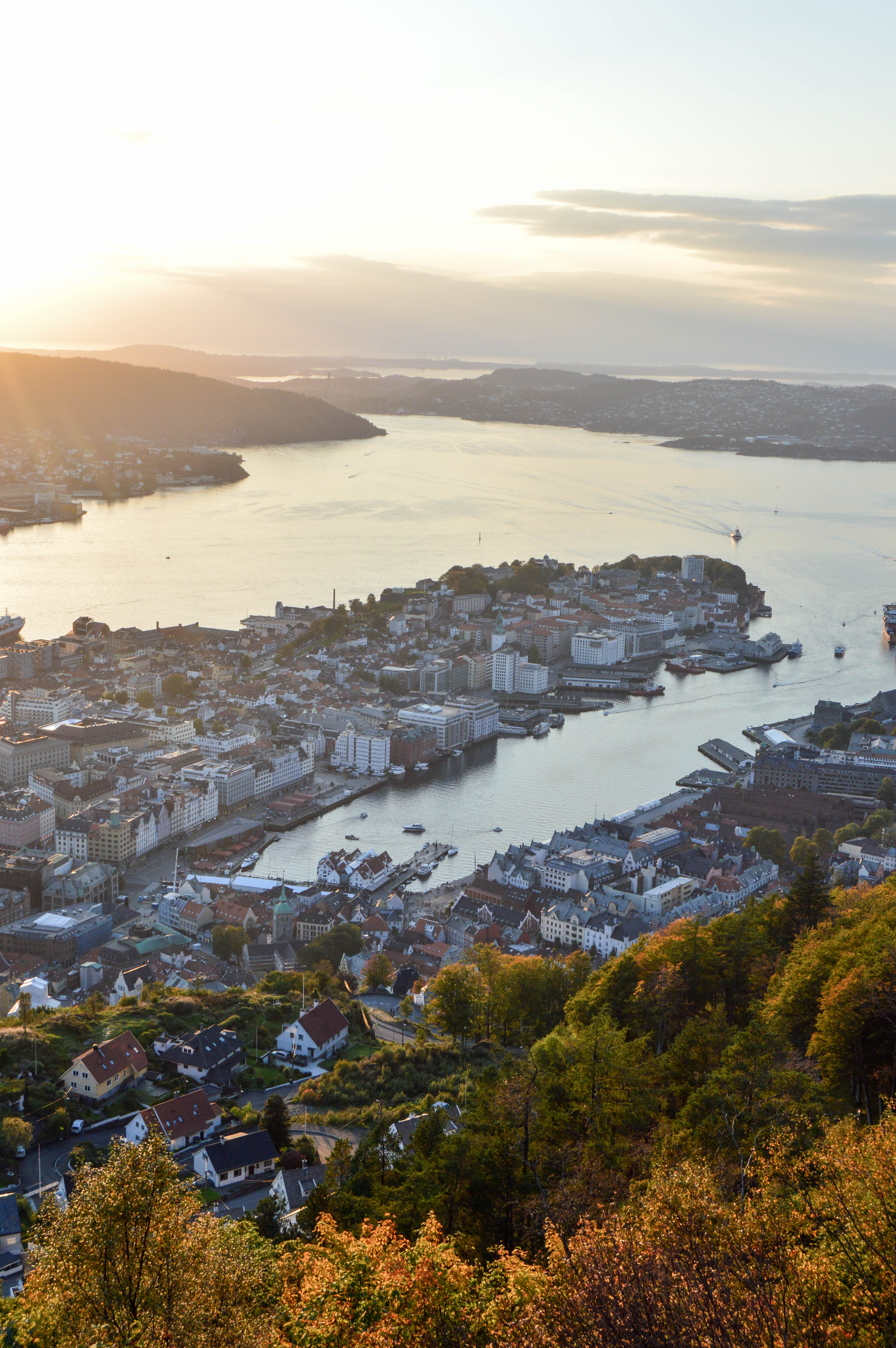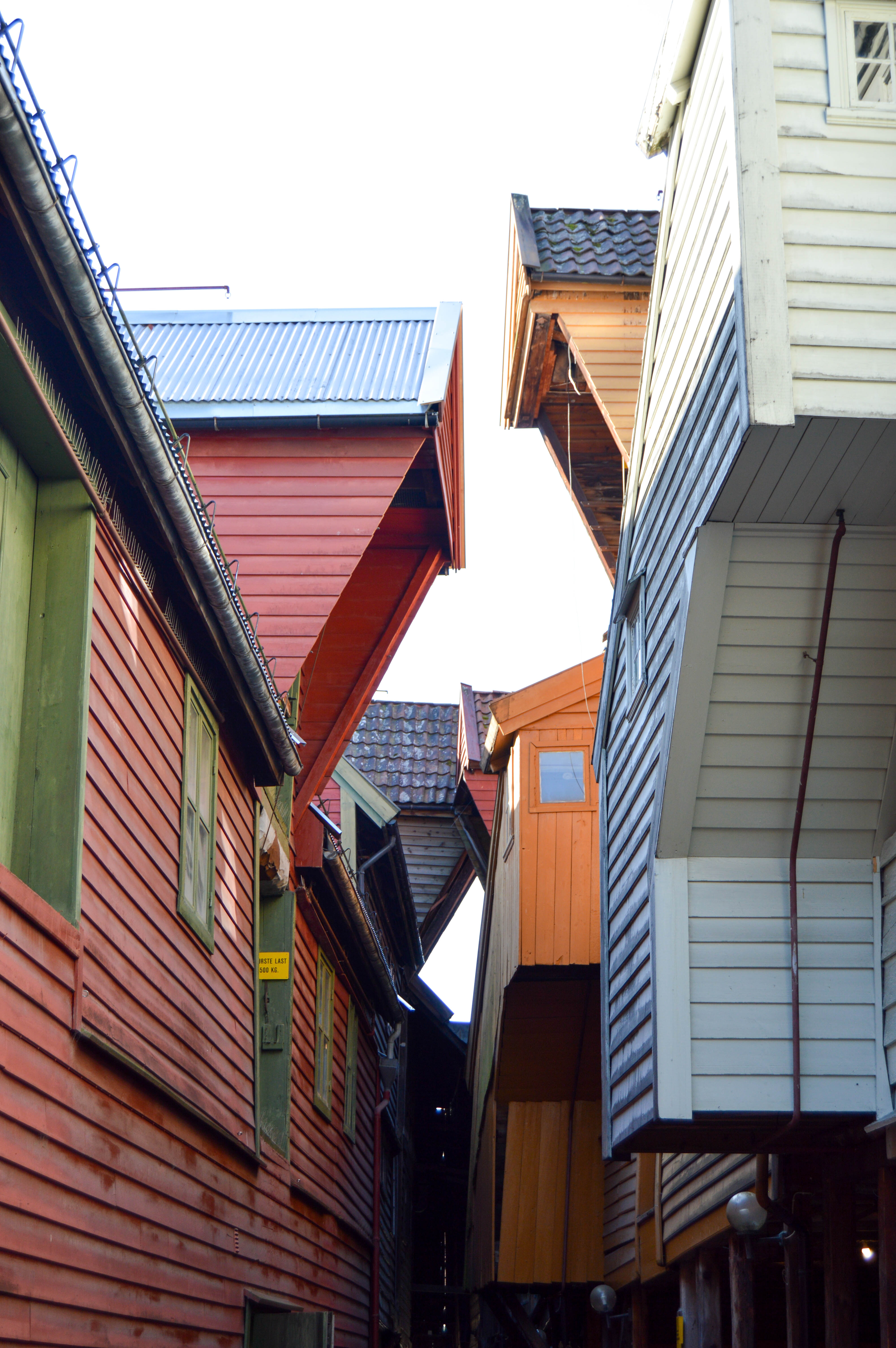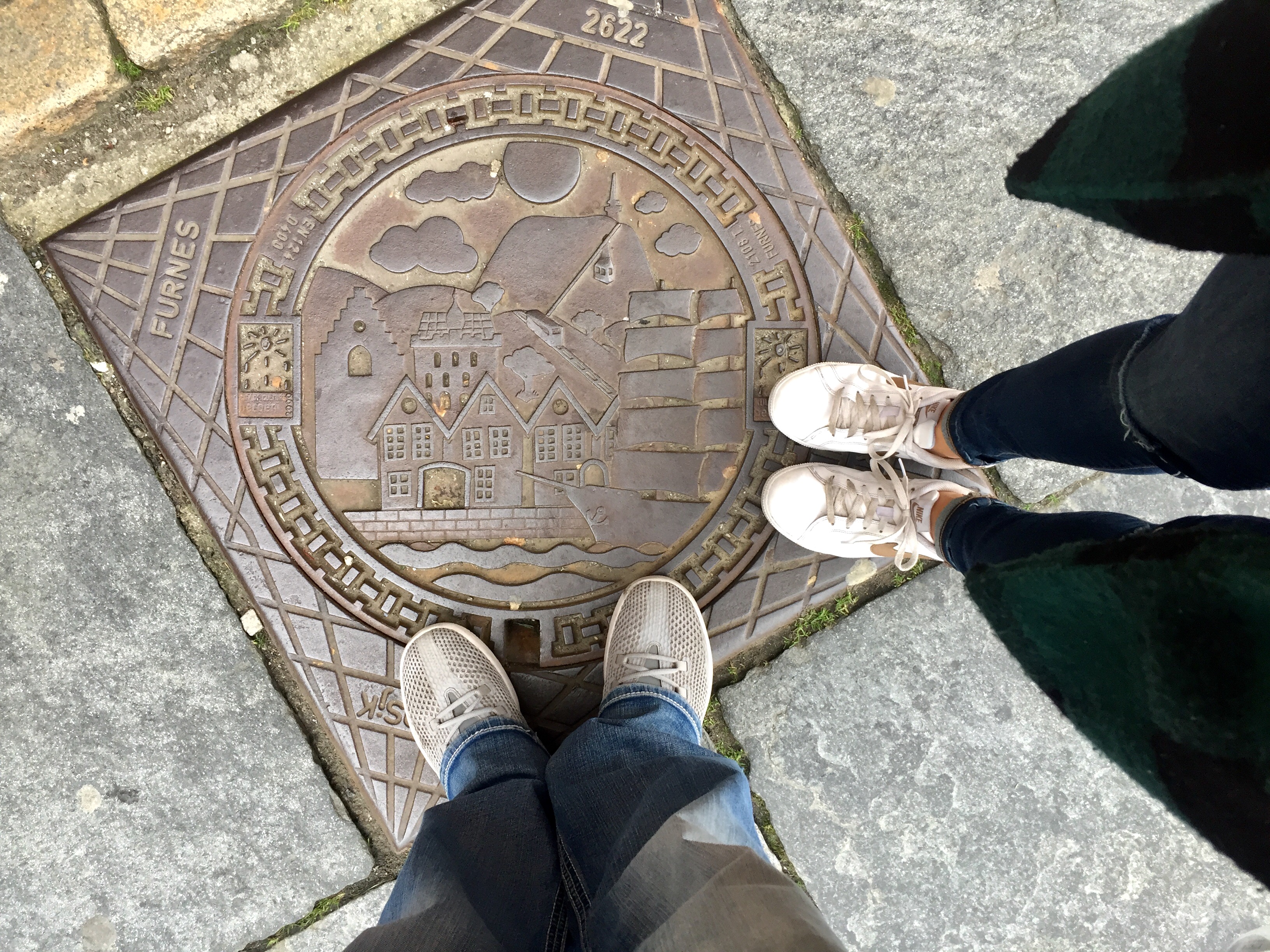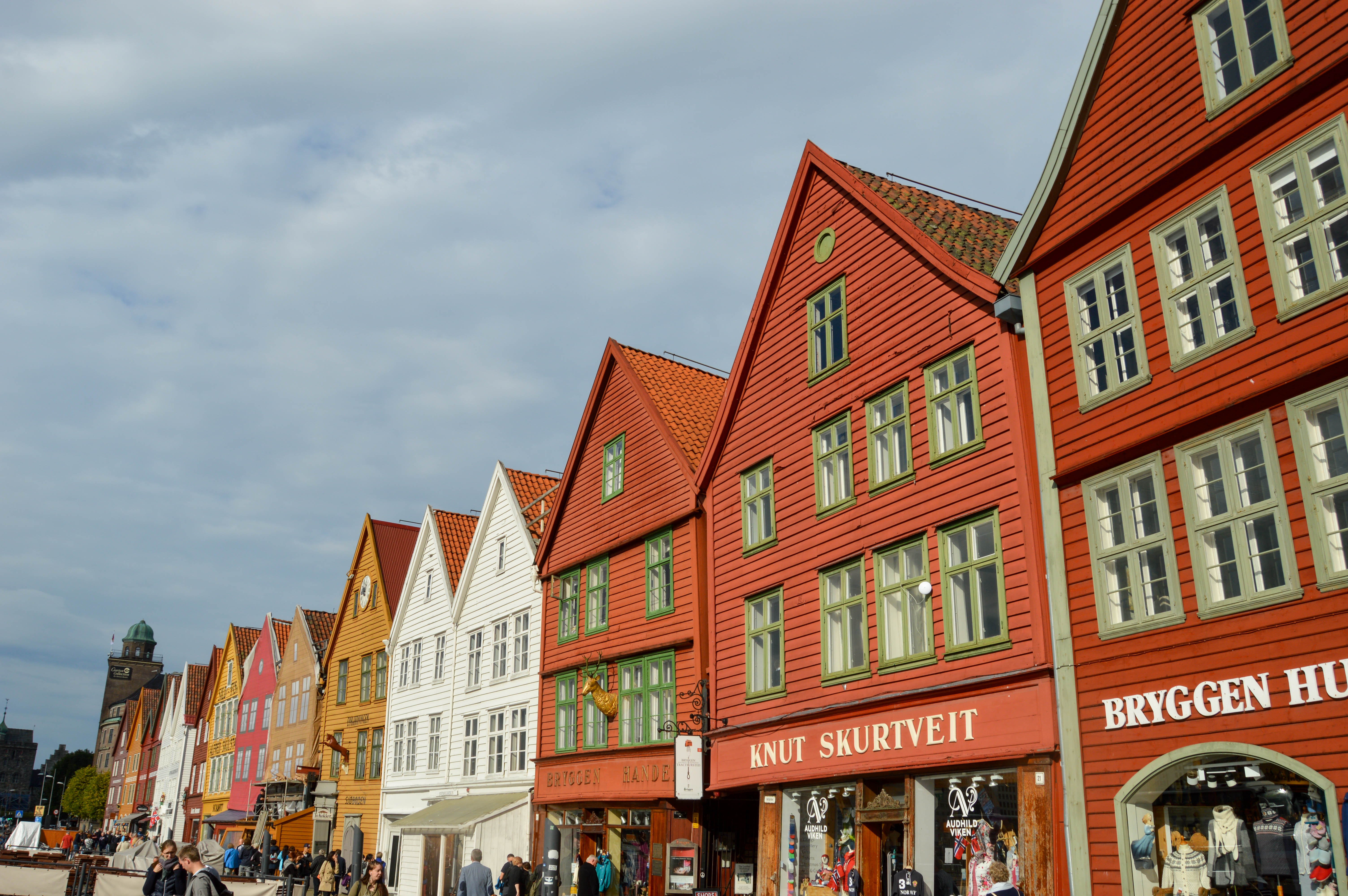 Bergen has so many nooks to explore, we simply enjoyed walking around and bouncing in and out of cafes, shops and restaurants.  Sometimes, not having a specific agenda makes for the best ending to a trip.  The west fjords of Norway were definitely a great place to say goodbye and head back home.  Even though I always have a hard time leaving, it's always good to land back in the states.
If you have any questions about Iceland or Norway, I'd be happy to answer them.  Comment below or email me directly!
xoxo.  a