After all our adventures ended in Iceland, we headed further east, onto Norway.  A week in Iceland was the only plan when we first started arranging our trip.  But after realizing how easy (& cheap) it would be to fly elsewhere in Europe, we chose to spend a few extra days in the Scandinavian country.  Why Norway?  My family has deep Norwegian roots and I figured it was the perfect time to experience the culture and dive into my dad's bloodline.  More on that later.  After arriving at the Bergen airport, we took our rental car and headed into the fjords to reach Odda.  We would spend our first full day in Norway hiking Trolltunga… and it was definitely an experience worth sharing.
Hiking Trolltunga isn't something T and I would have done by ourselves, but when our friends we traveled with made the suggestion, we were up for the challenge.  If you're not familiar with Trolltunga, it is a scenic rock formation situated over 2,200 feet above lake Ringedalsvatnet outside Odda, Norway.  The total hike is 27.5 kilometers (about 17 miles) comprised of a valleys, steep inclines, and beautiful scenery.  The path marked simply by wooden signs and stacked rocks signaling you in the right direction.
We were on the mountain for about 8 hours – 4 hours up, a little over 3.5 hours down.  Most will say schedule 10-12 hours depending on your ability and how long you take in the scenery at the top.  We parked the car before dawn and watched the sun rise as we ascended – moments I will never forget. Hiking Trolltunga was one of the most physically demanding activities I've ever completed.  The straight incline for the first 2 kilometers tested my desire to keep going and the rocky landscape had my feet aching faster than I'd like to admit.  However, the feeling of accomplishment as we walked over the last hill is worth every minute – oh, and that view didn't hurt either.
I have a few tips for hiking Trolltunga at the bottom of this post.
Trolltunga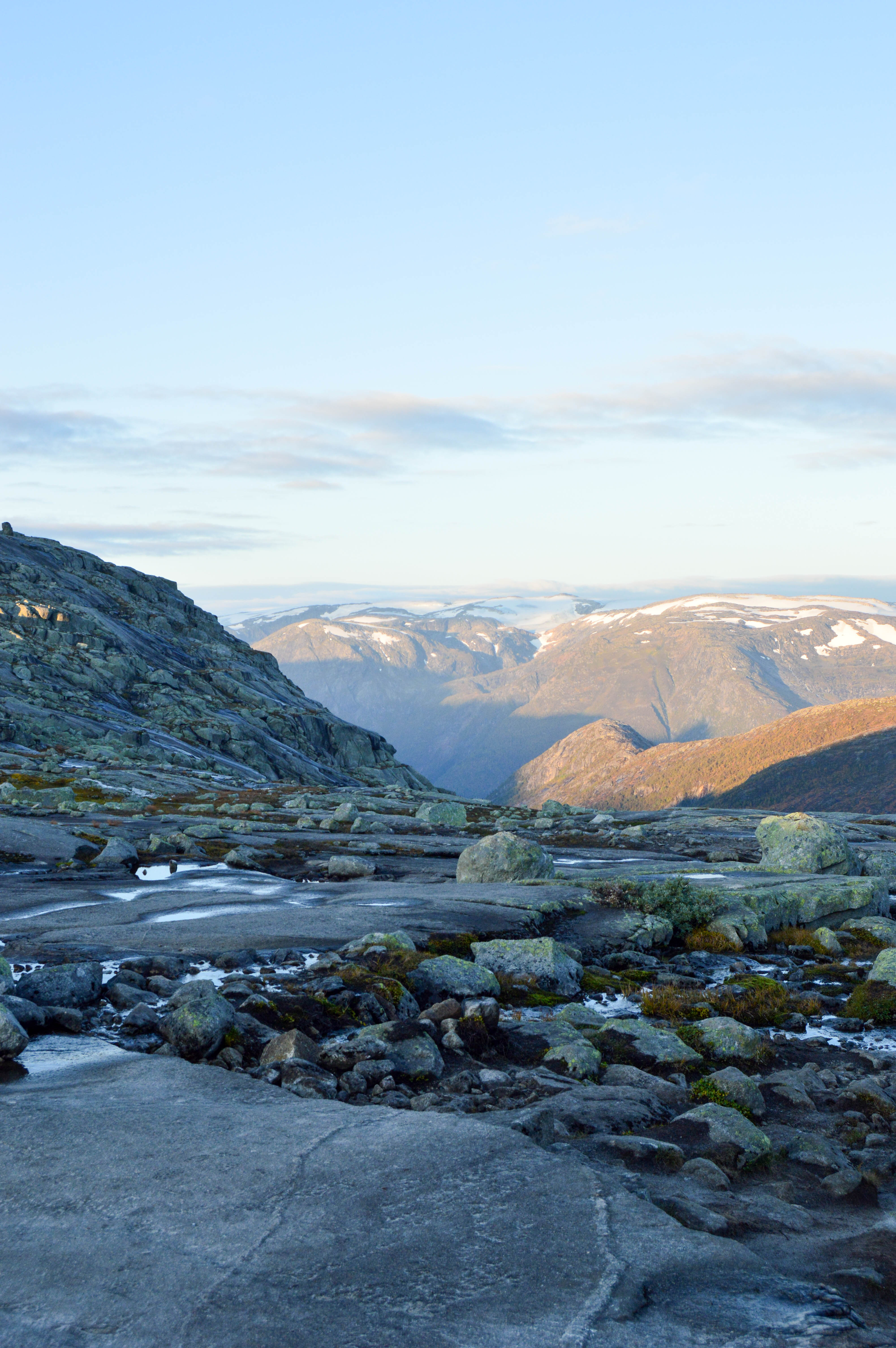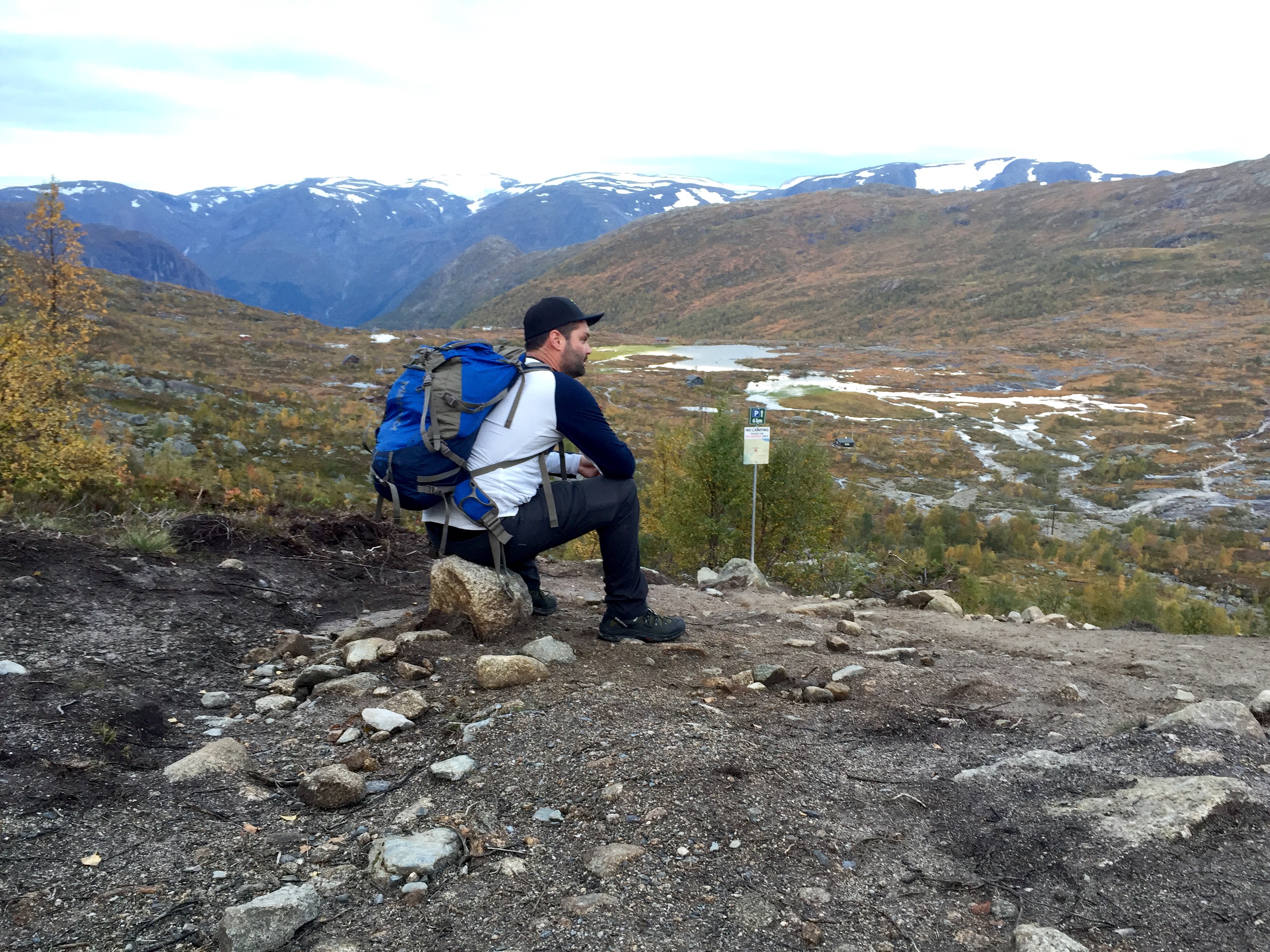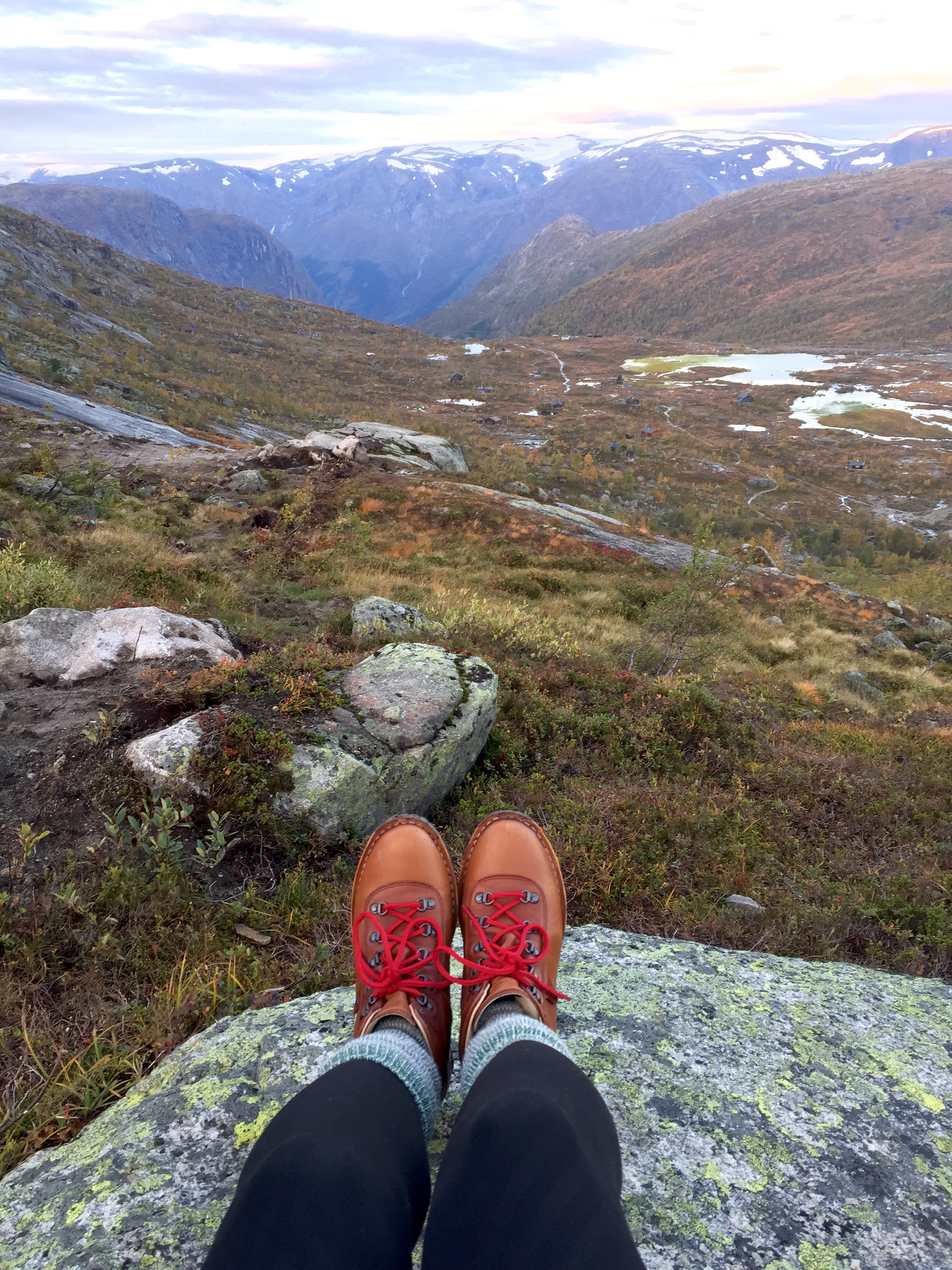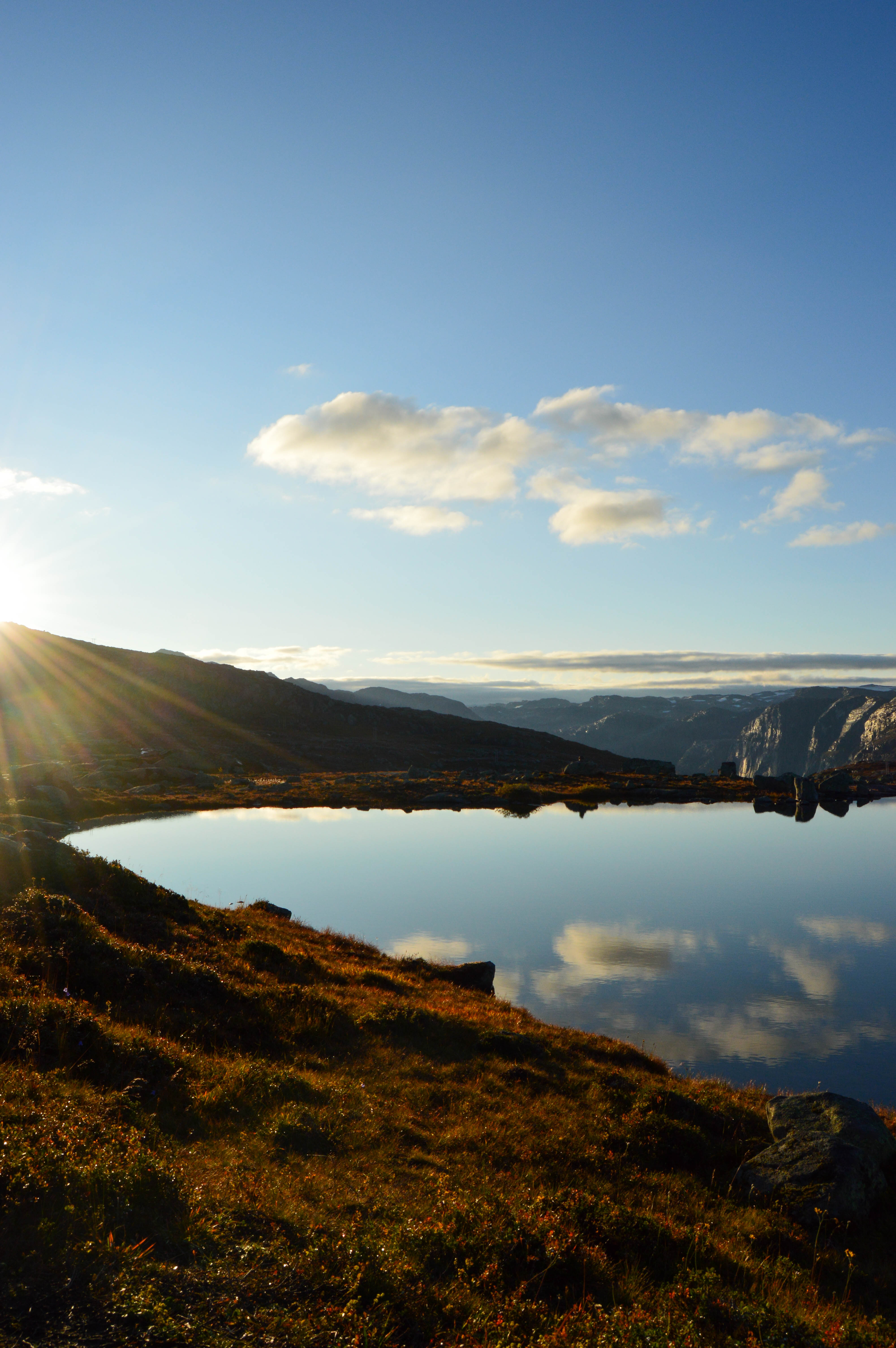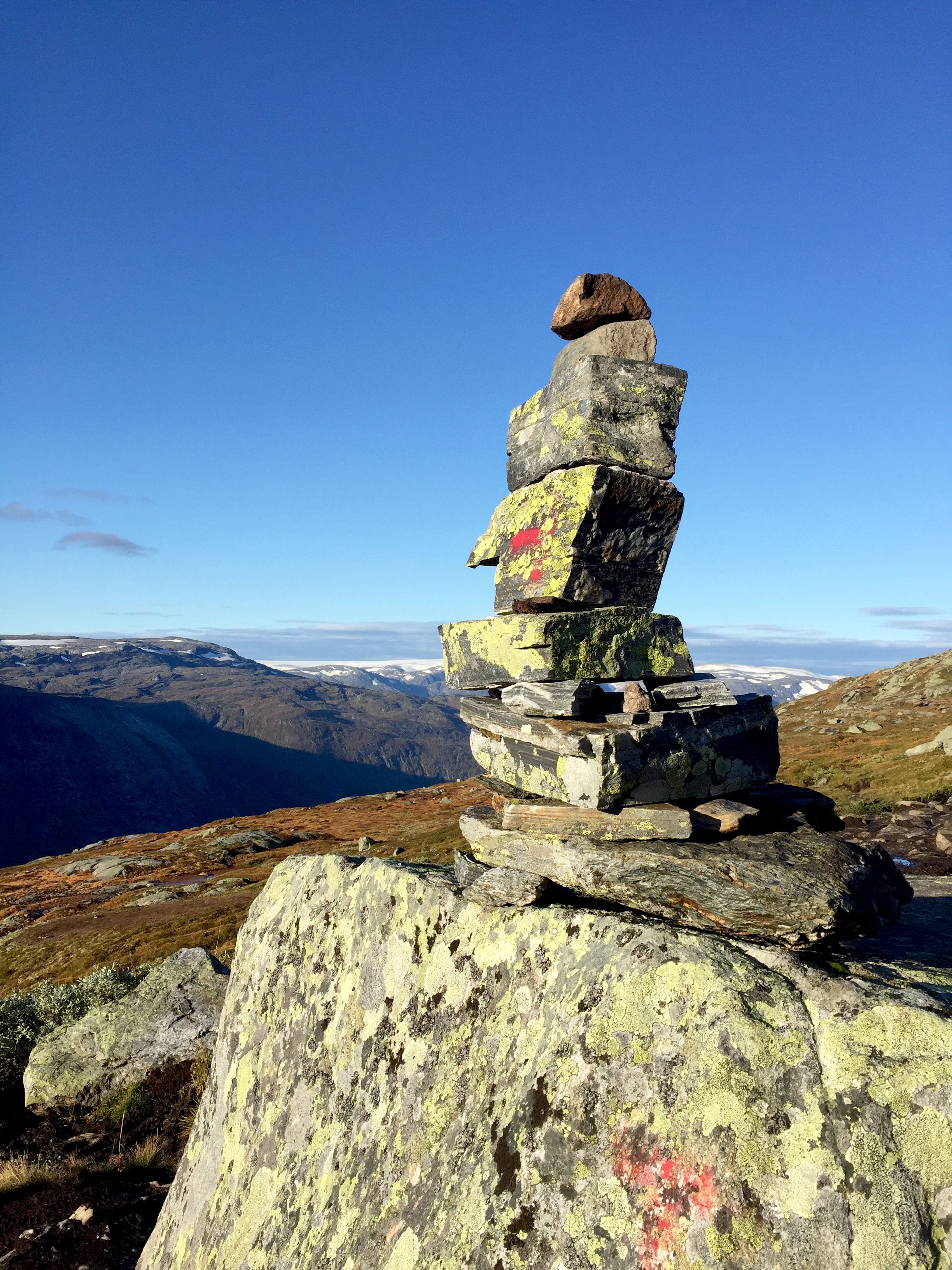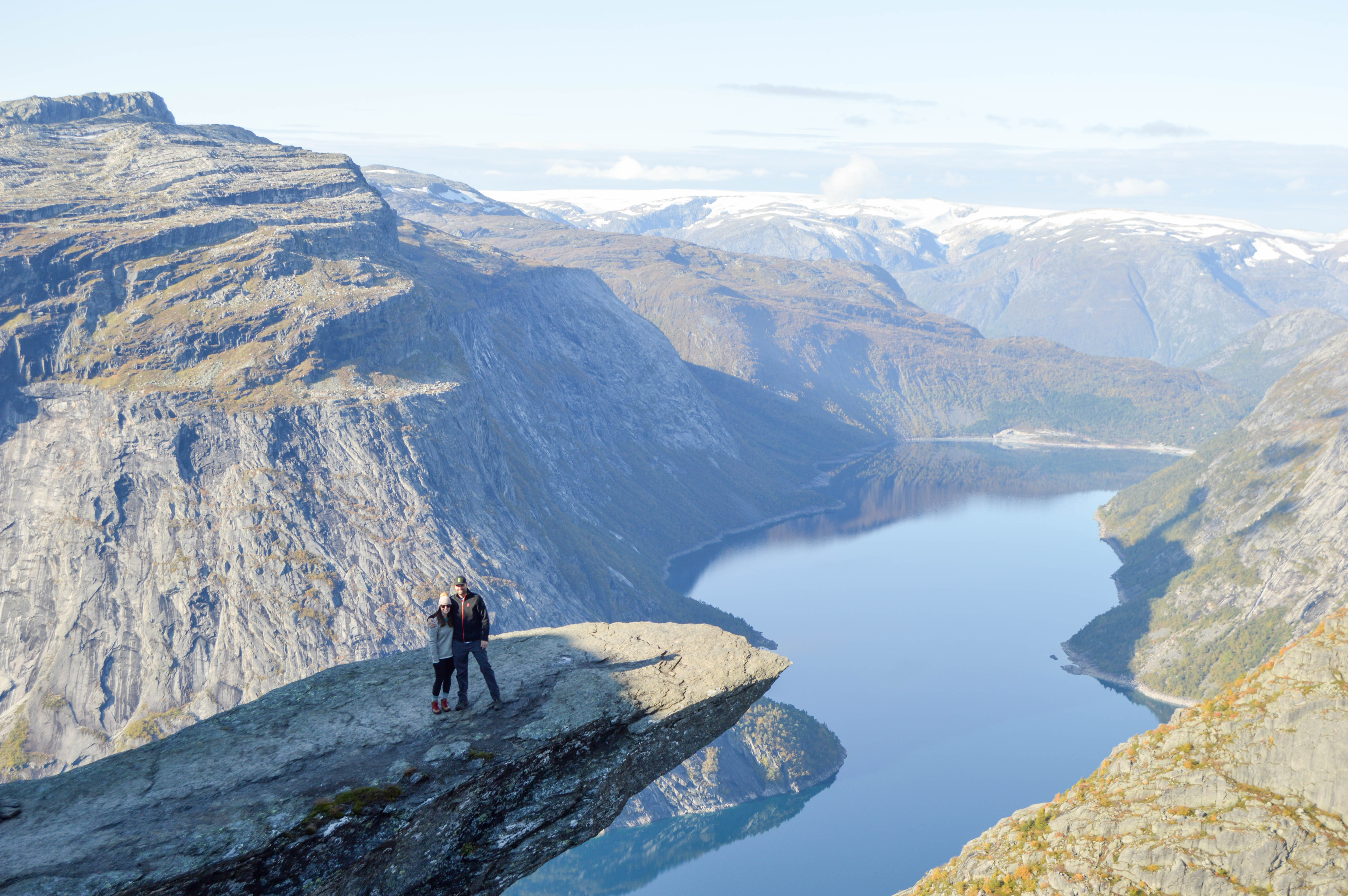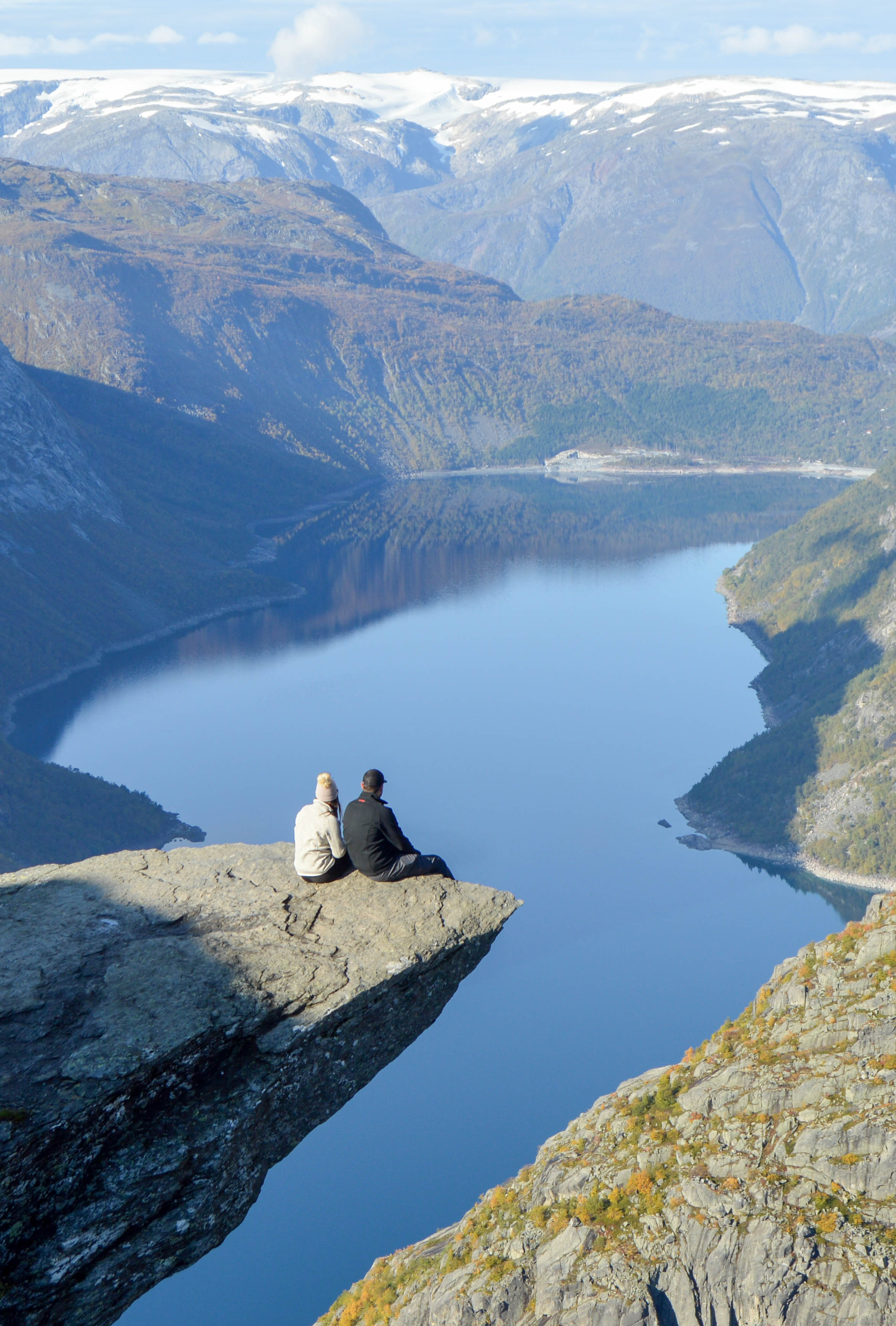 My tips for hiking Trolltunga:
start early & beat the crowd (yes, a lot of people ascend on a daily basis)
wear the right gear – I've linked my choices below
carry plenty of food and water (we chose protein bars & they were perfect)
evaluate the shape you're in before committing – it is a strenuous activity that lasts all day
enjoy the view
xoxo.  a