During the recent trip to Chicago, we ate at the most adorable restaurant, Quartino, and ordered the white bean & garlic spread – among many other items of course.  But no matter how much pasta and fried calamari (seriously the best) we ate, this white bean spread seriously stood out.  It seems like such a simple dish to be blown away by and maybe it was the perfectly toasted bread served on the side, but nonetheless this creamy, flavorful white bean & garlic spread is now on my list of favorites while travelling.  Actually, the Quartino restaurant made my foodie list of must-stops.
Situated about three blocks off Michigan Ave on E Ontario, the very Italian-esque scene greets you right away.  Bistro tables and chairs decorate their quaint patio and piles of fresh baked bread greet you in the dining room.  The whole restaurant shows off floor to ceiling subway tile and old black & white films play on screens while you dine.  Or drink.  Whichever you prefer.  Quartino is by far one of the most authentic, aesthetically pleasing dining destinations I've visited.
And since I couldn't move past that delicious white bean & garlic spread, I had to come home and give it a try.  Since the waitress didn't divulge any secret recipes, I researched a bit and went to work.  The mixture has an earthy, rustic taste and this recipe below didn't quite match up to what I had in Chicago.  Nonetheless, it is pretty delicious.  I'm going to keep working until I get closer and most likely update you when that happens.  However, if you're looking for a tasty appetizer for a party or a summertime snack, this white bean & garlic spread I mixed up is perfect.  Oh, and of course, pretty darn simple.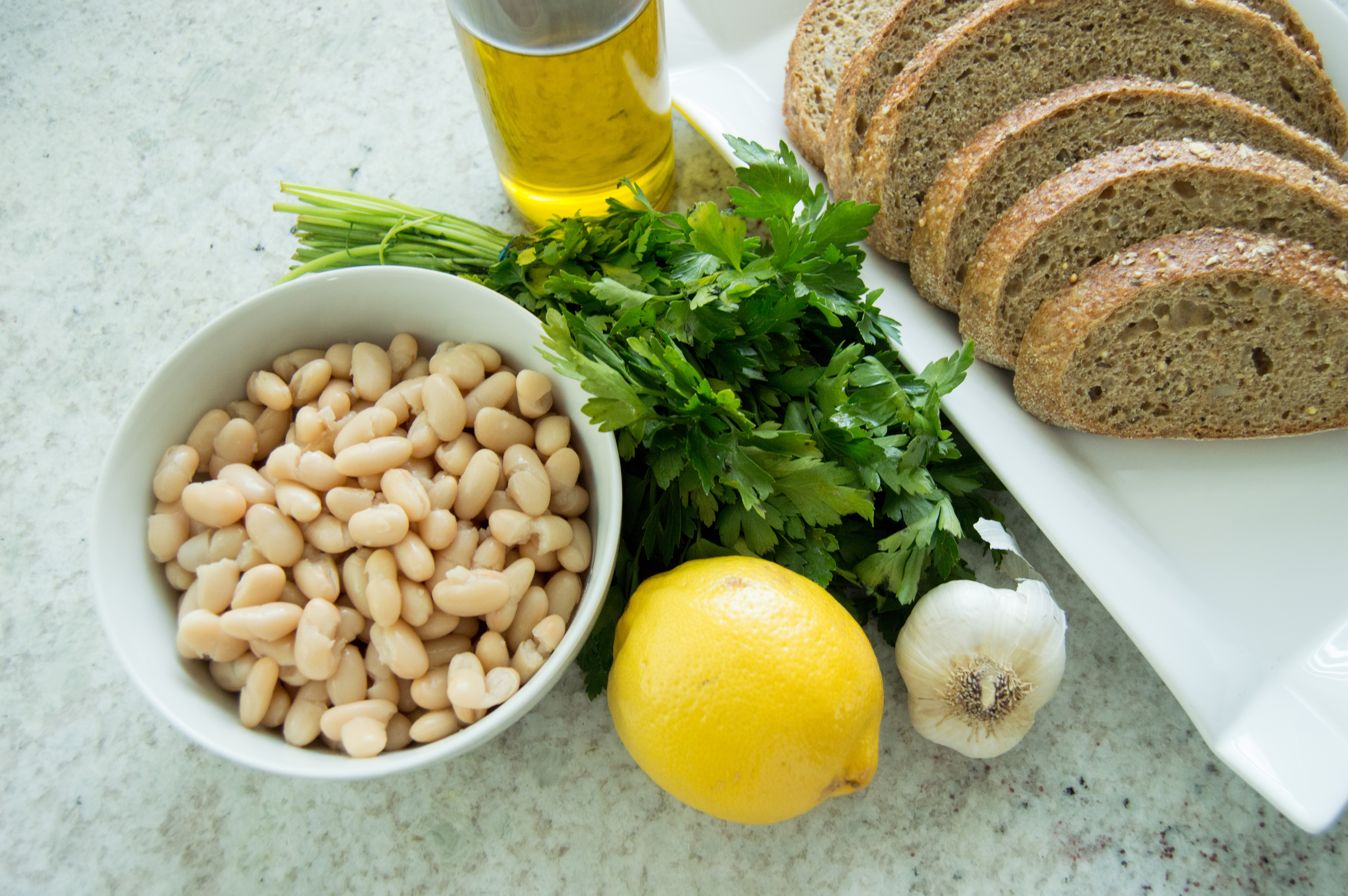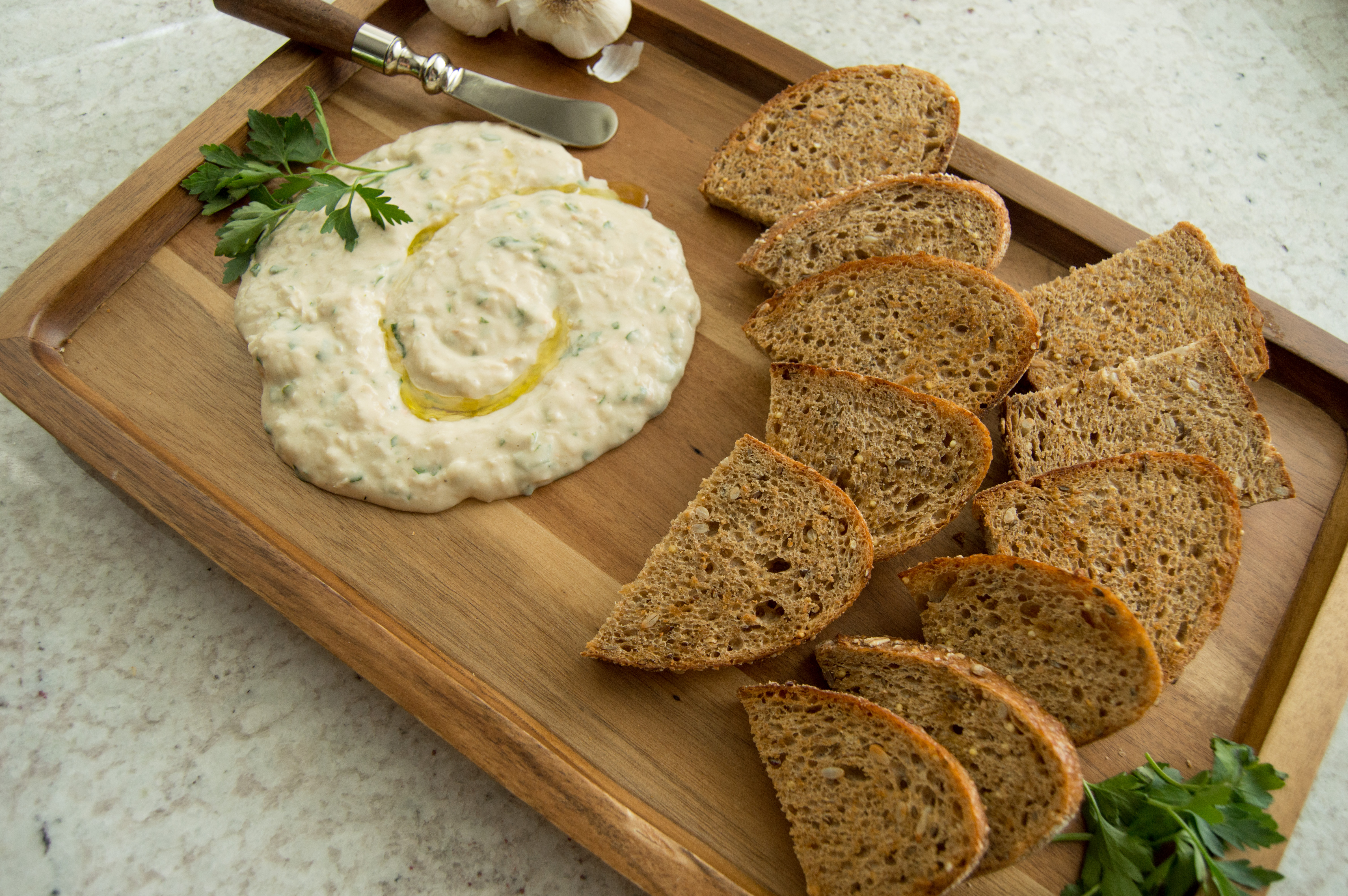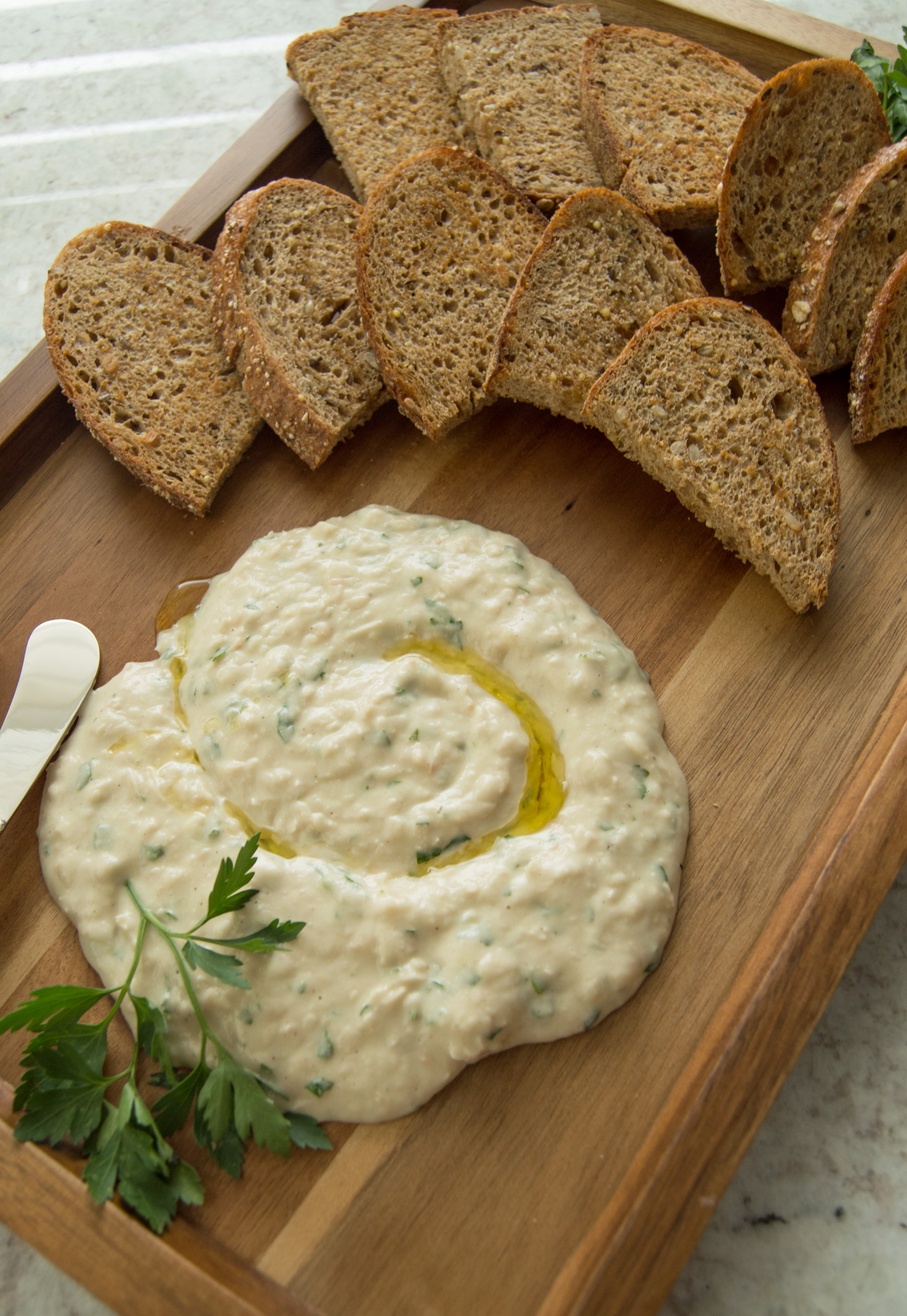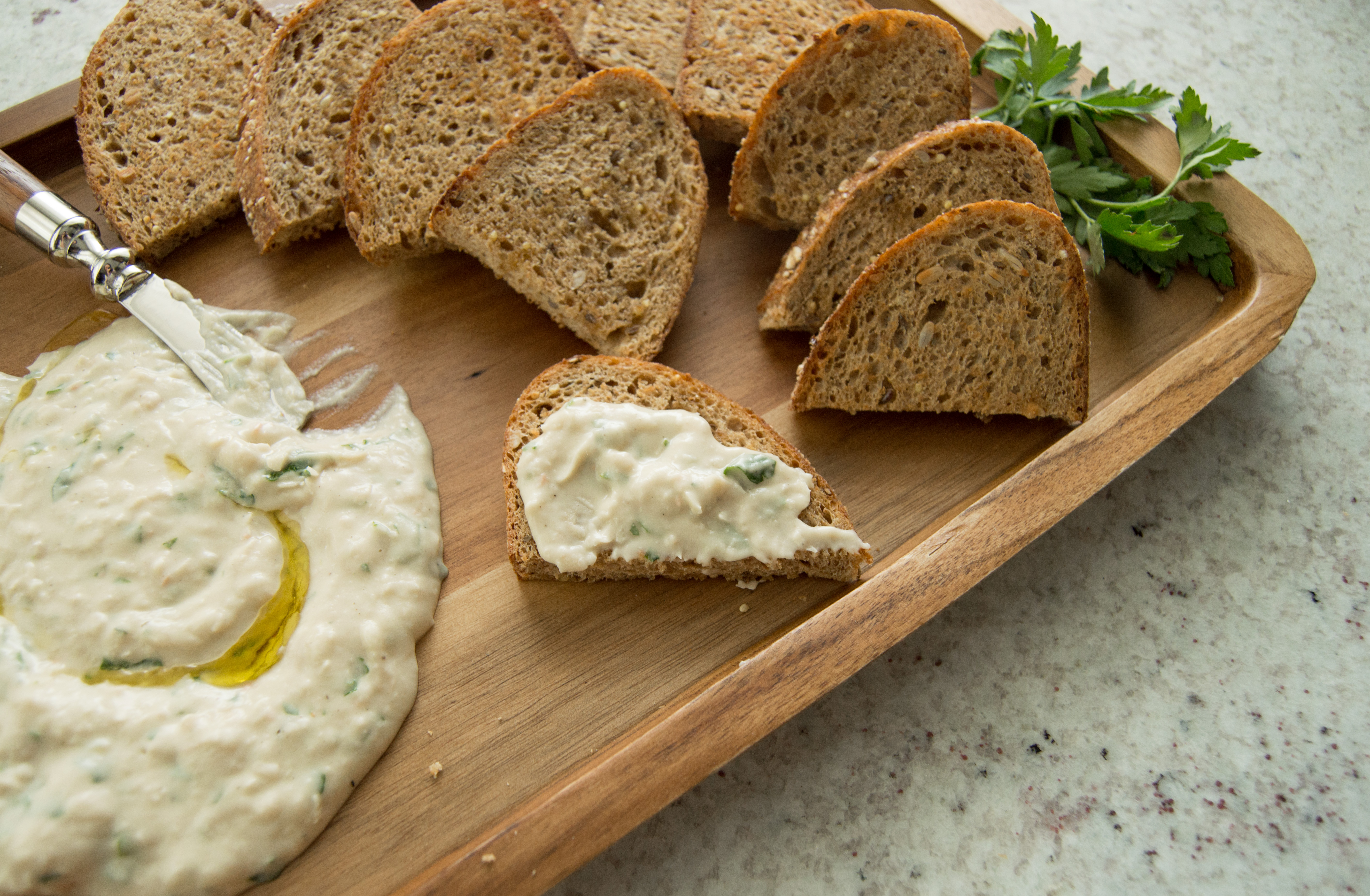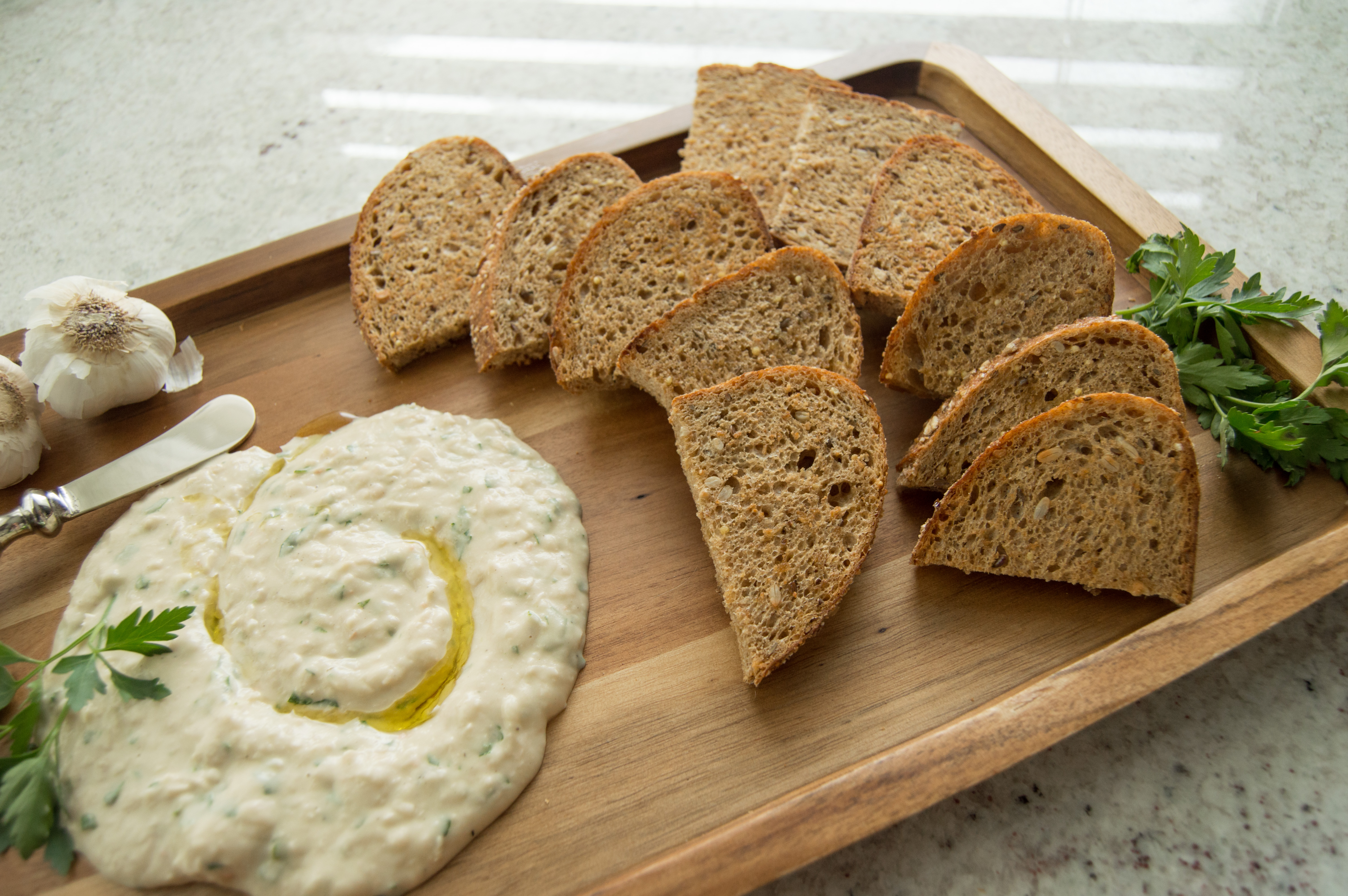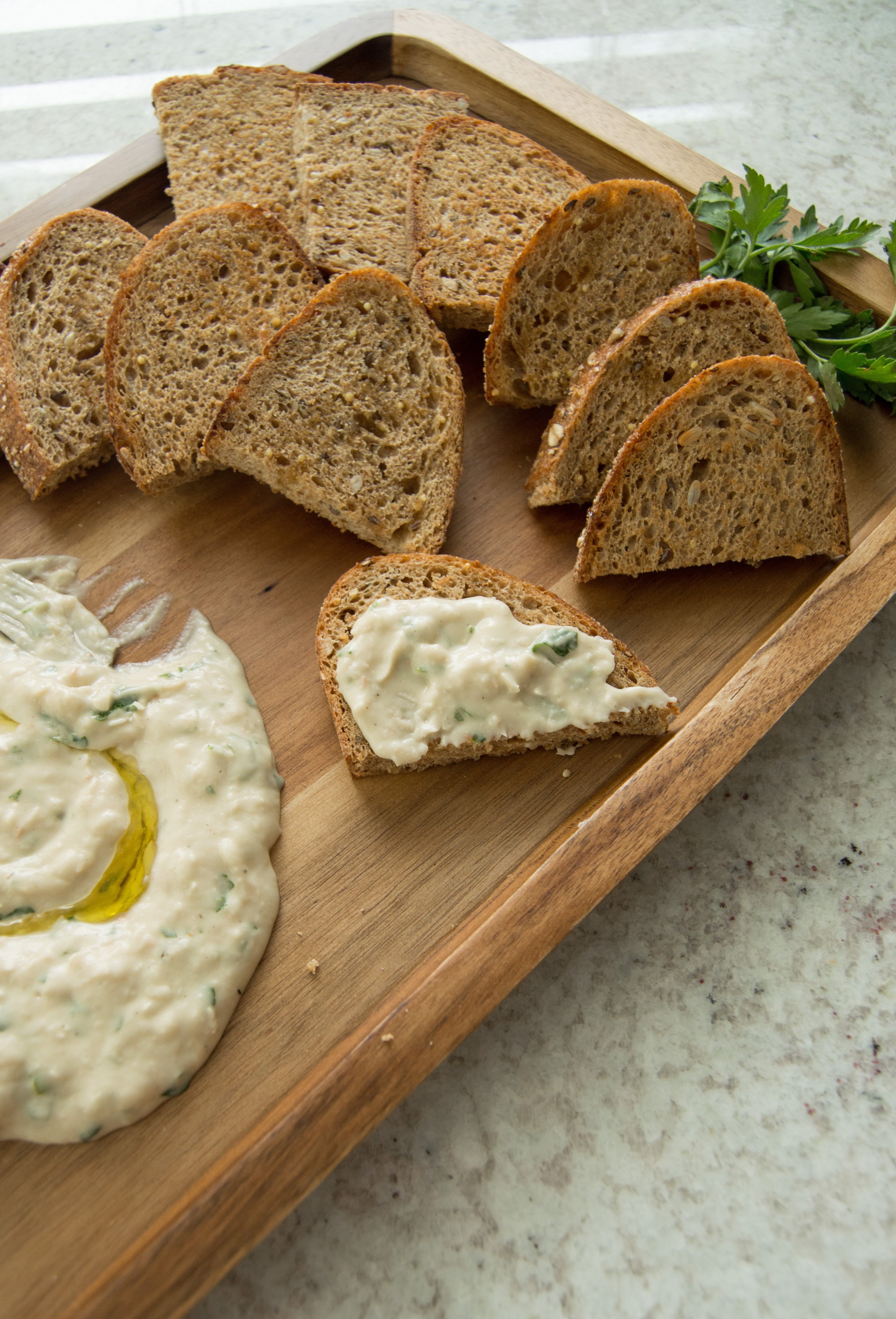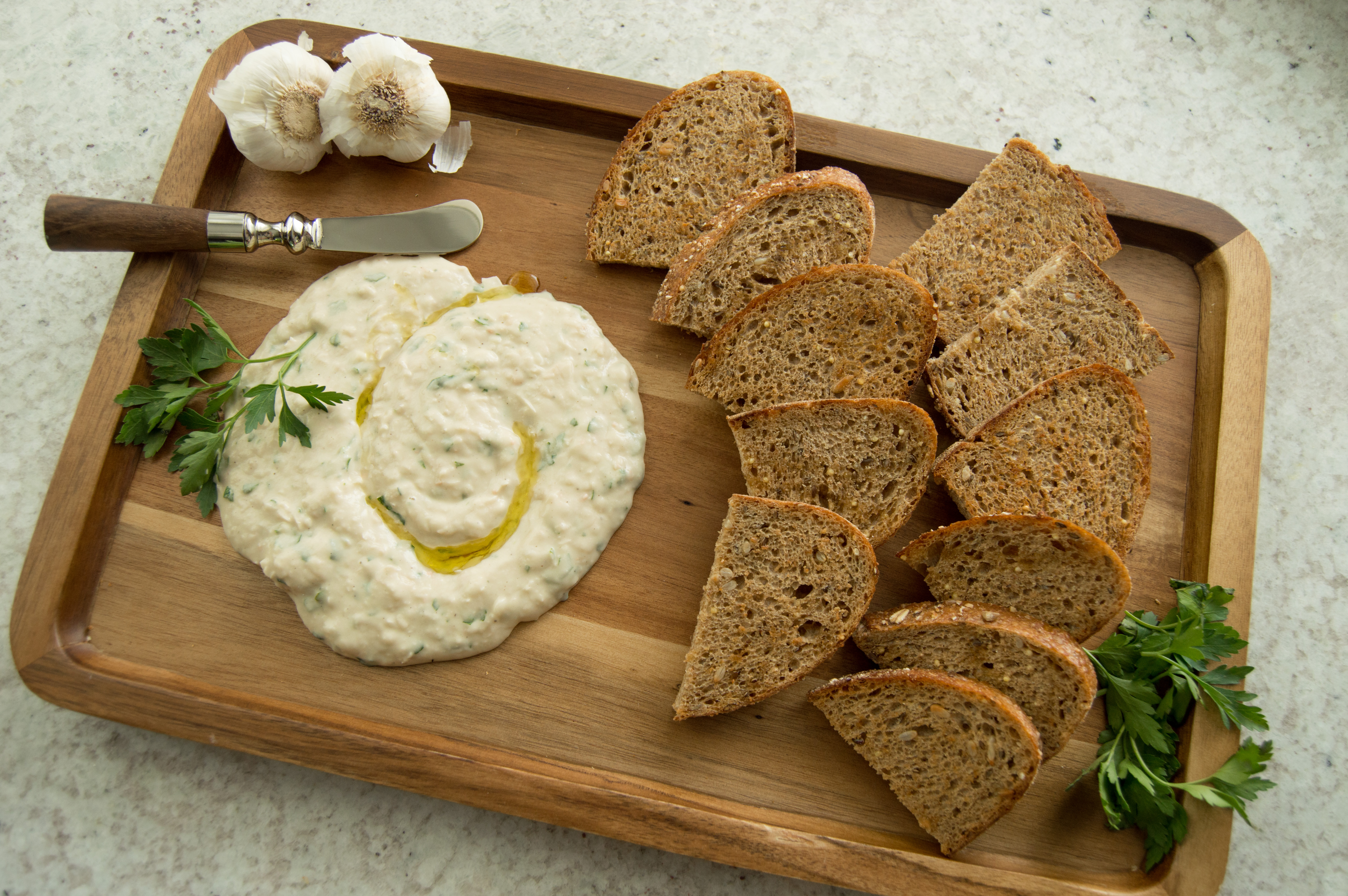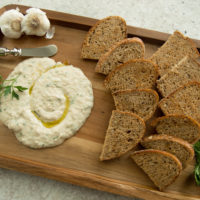 White Bean & Garlic Spread
Ingredients
1

can (15 oz)

cannellini beans, drained & rinsed

2

cloves

garlic

2

tbsp

fresh lemon juice

1/4

cup

olive oil

1/4

cup

fresh Italian parsley leaves

1

loaf

multi-grain bakery bread

salt

pepper
Instructions
Preheat oven to 400 degrees & if bread is not presliced, slice into small pieces.

Place beans, garlic, lemon juice, olive oil & parsley into food processor. Pulse until smooth.

Add salt/pepper as needed (I used about 1/2 teaspoon each).

Transfer onto serving tray or into small bowl.

Place sliced bread on baking sheet, sprinkle with olive oil & toast in oven about 10 minutes, or until slightly browned and crispy, flipping halfway through.

Serve on tray or bowl/plate combo!
Recipe Notes
If you find the consistency to be too thick, try adding more olive oil.  I cut back because I like a thicker, creamier texture.
Enjoy!
xoxo.  a