I'm trying to remember how this new Zucchini Corn Salad addiction happened and I'll go ahead and blame it on our surplus of zucchini.  Every summer, the plant takes over our garden and gives us more zucchini than we know what to do with.  Not complaining.  I've also gotten in the habit of keeping frozen riced cauliflower on hand and was craving sweet corn in the worst way.  So, one night I was cooking for one, desperate to use the summer vegetable, trying to eat healthy, and this scrumptious Zucchini Corn Salad ended up on my plate.
I'm no chef or experienced cook and rarely do I come up with recipes on my own.  But the few ingredients in our cupboard and a strong desire to avoid the grocery store made this dish possible.
Between attempting to eat healthy, packing lunches for work and squeezing meals in when we'd rather be out enjoying the summer, this salad has been great for making ahead and portioning out for all week.  Ingredients and measurements can easily be changed to your liking – I think it would be fantastic with quinoa and sesame oil for an Asian-inspired dish as well.  But if you make it per the recipe below, do not skip the feta.  The creamy cheese is the star of the show!
So fresh, so easy and oh-so-tasty, you'll be making this a weekly dish!
Full recipe below.
Zucchini Corn Salad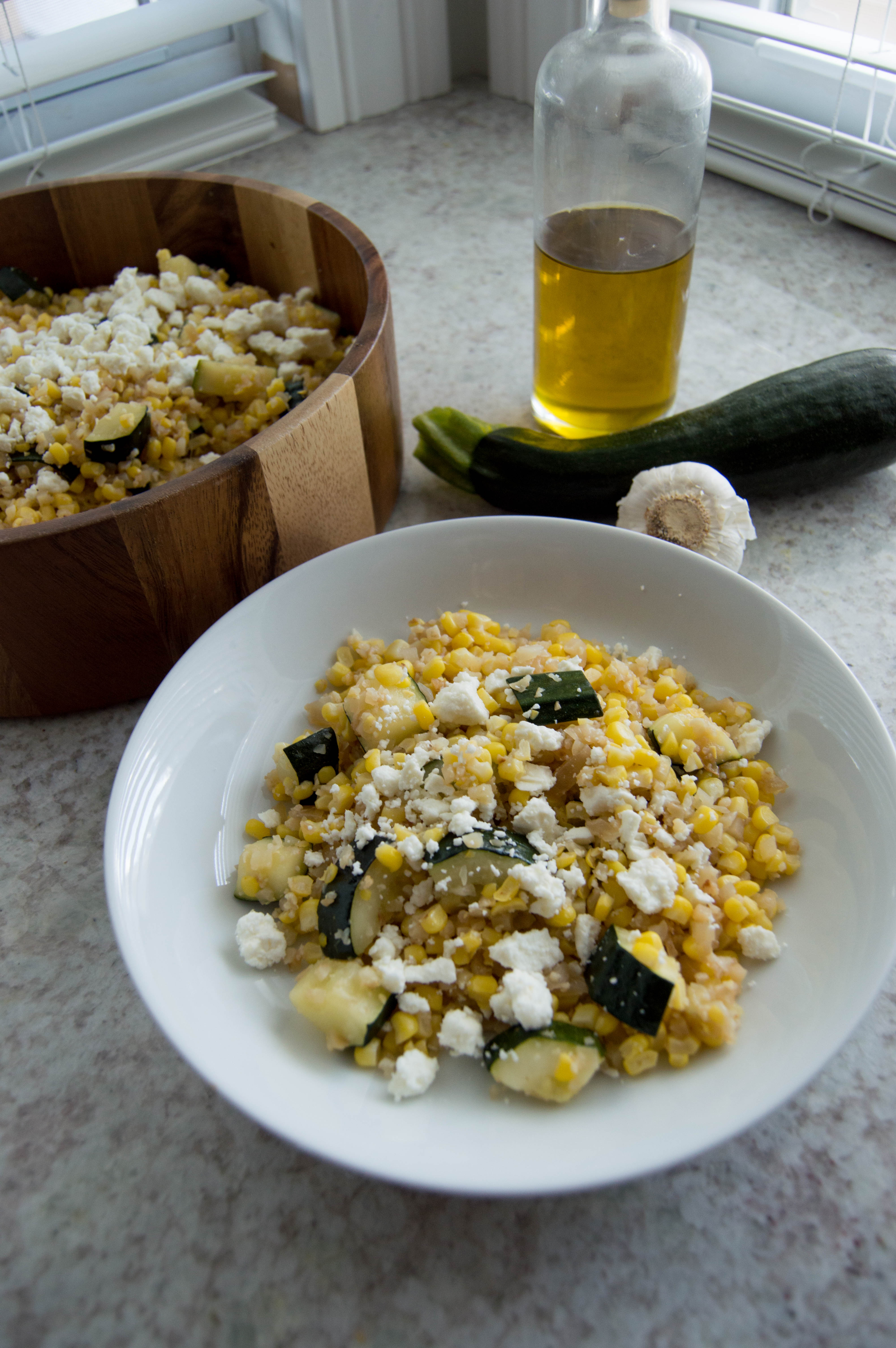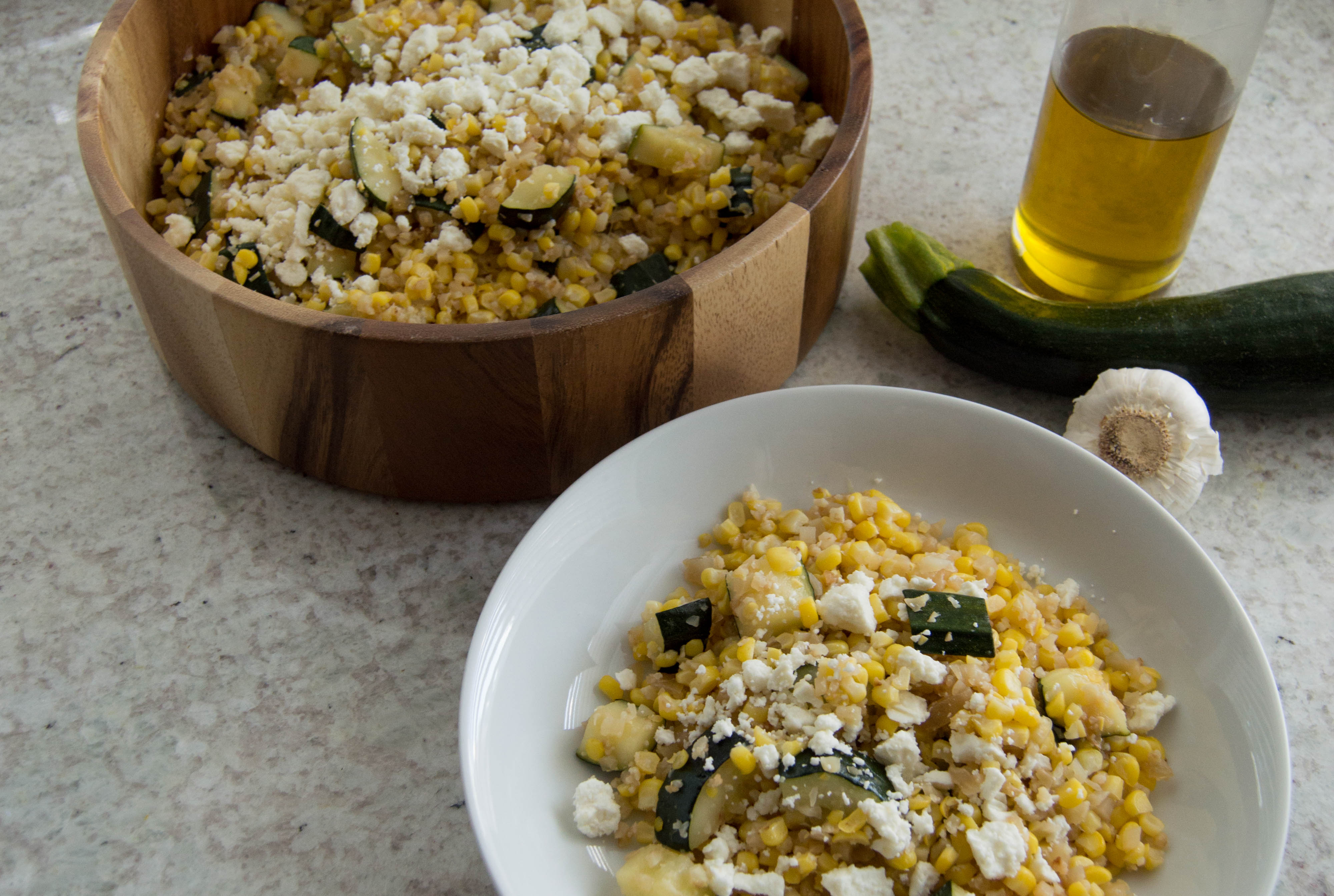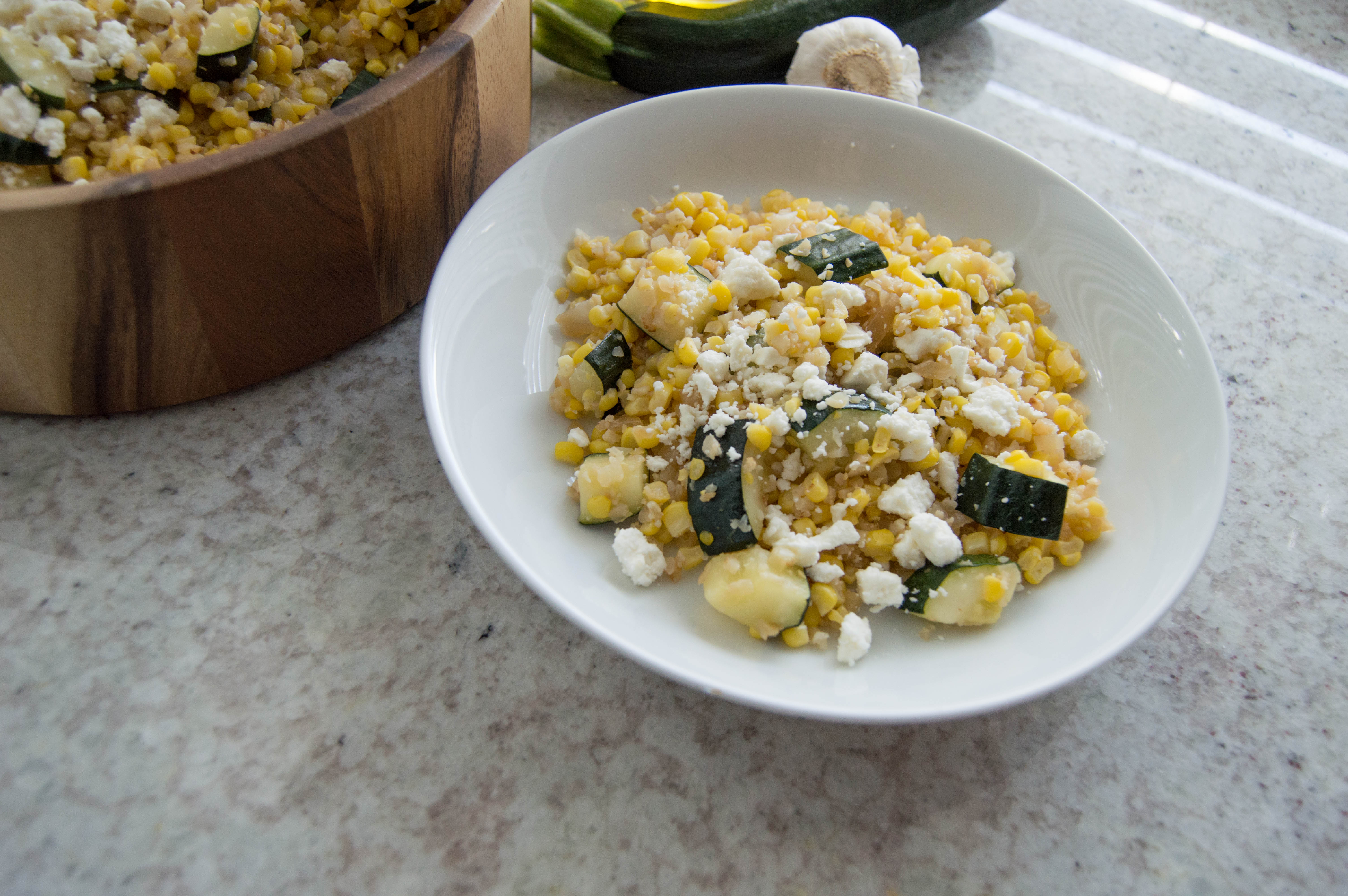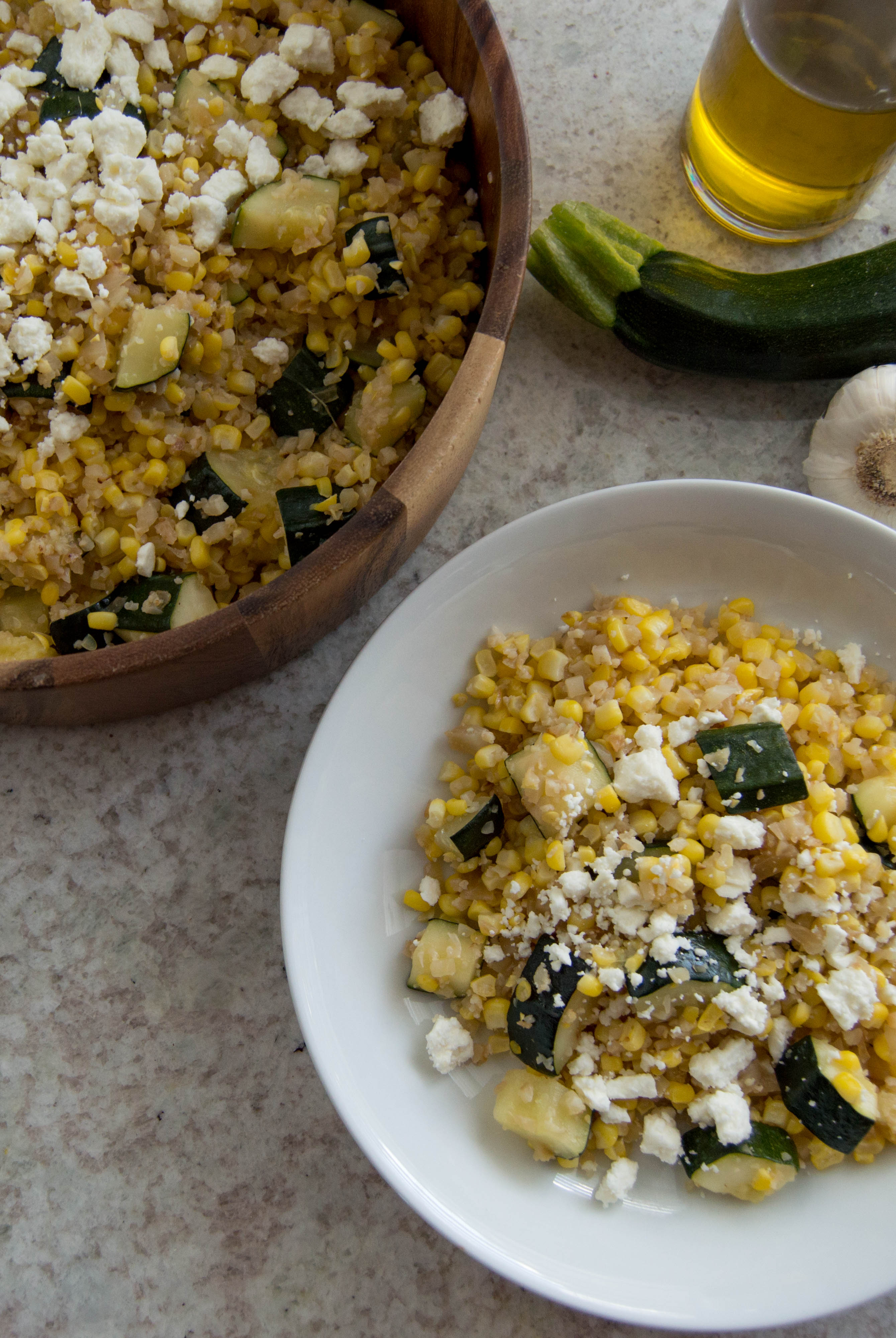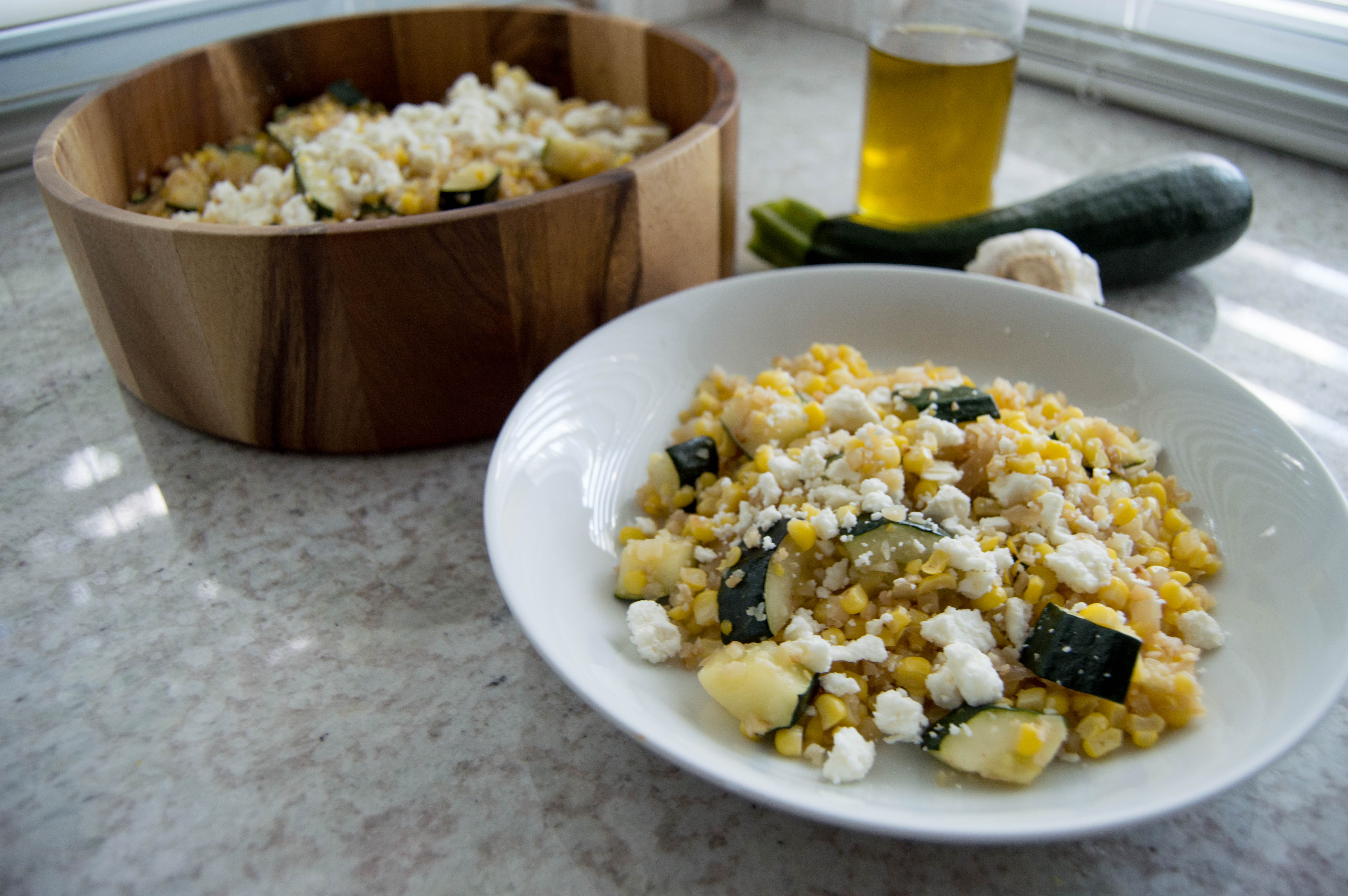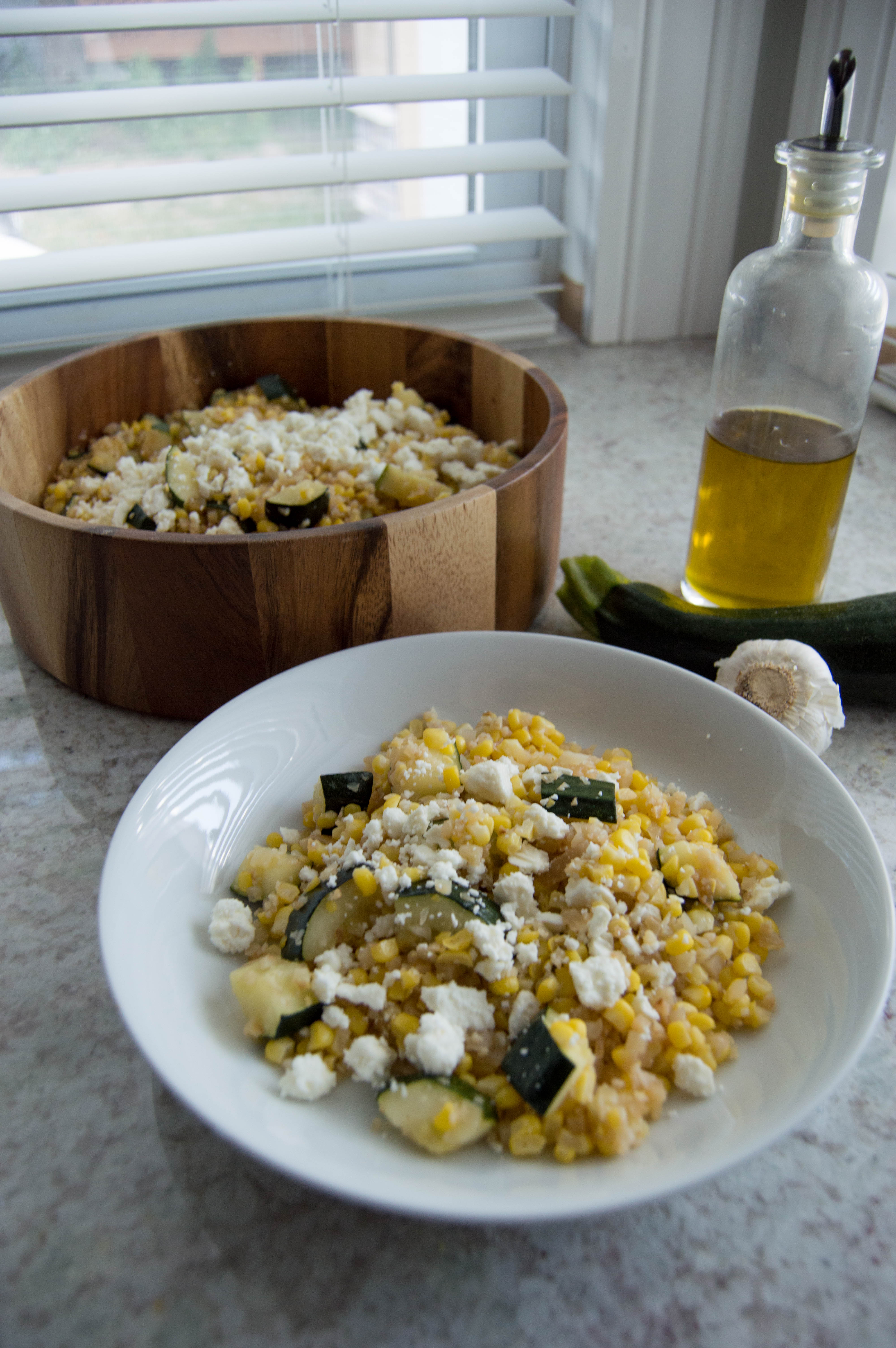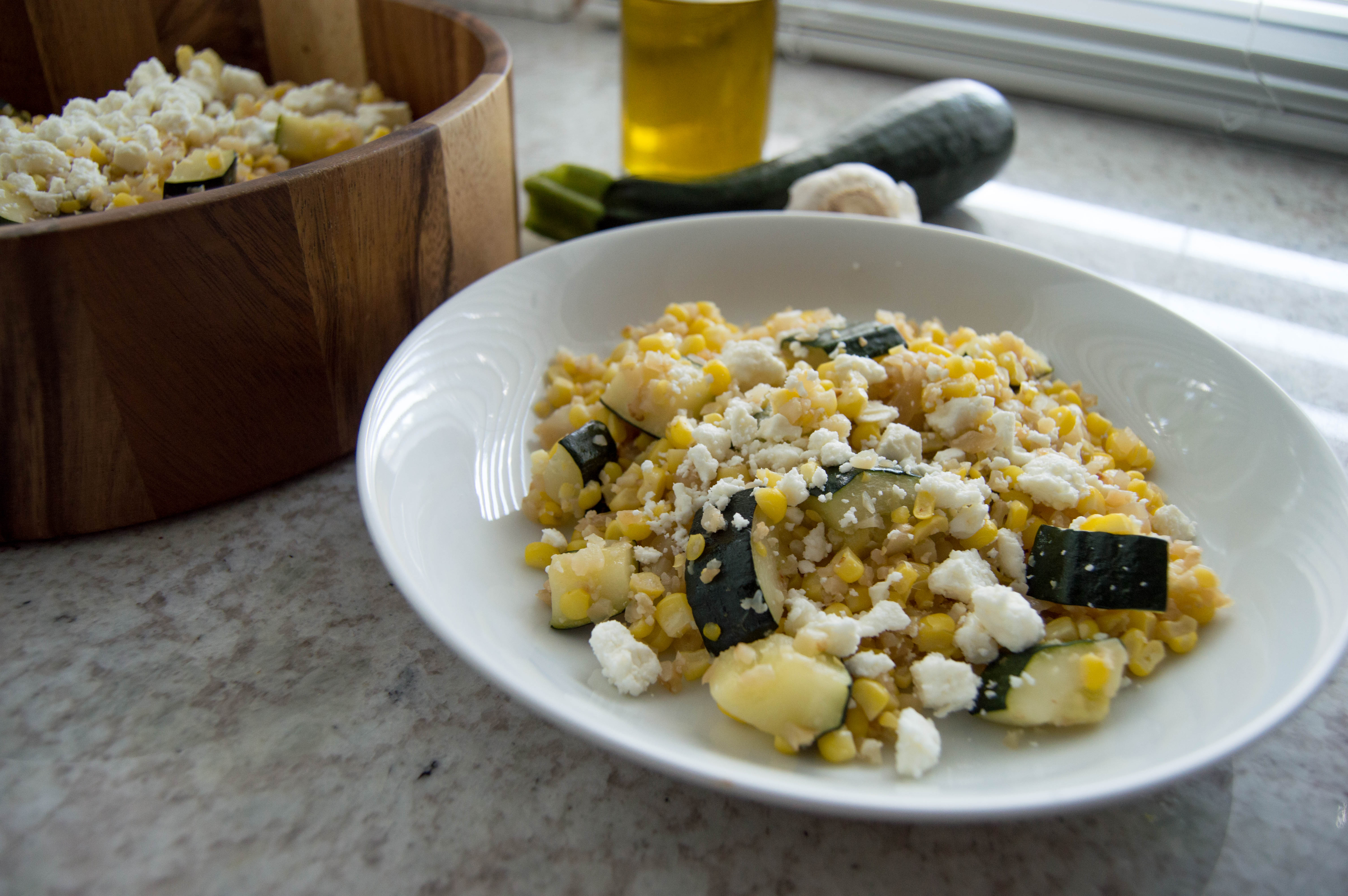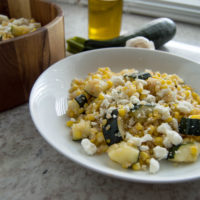 Zucchini Corn Salad
Ingredients
1

large

zucchini, cut into 1 inch pieces

or use 2 small ones

drizzle

olive oil

1

tsp

minced garlic

1

pkg

frozen cauliflower rice

1

medium

onion, chopped

15

oz can

whole kernel corn, drained

or use frozen corn

4

oz pkg

feta cheese

salt & pepper to taste
Instructions
Heat a drizzle of olive oil in large skillet & add onion and garlic. Saute until onion is translucent, stirring occasionally.

Meanwhile, heat cauliflower rice in microwave per package instructions.

Add chopped zucchini to pan and saute about 3 minutes, or until slightly tender.

Add in heated cauliflower rice and canned corn. (if using frozen corn, I suggest adding with zucchini so it can cook longer). Stir until well mixed - add salt & pepper to taste.

Top with feta cheese & serve immediately!
Recipe Notes
This recipe is so simple with all frozen ingredients, but you can easily use all fresh ingredients as well.  For example, fresh sweet corn would put this over the top.  Measurements can be altered to fit your taste buds!  Great for leftovers all week!
xoxo.  a