When in doubt, make him food.  I'm talking about gift ideas for your special someone on Valentine's Day.  As I mentioned last week, T and I don't take the lovers holiday too seriously and in past years, I've gifted T with sweet treats and he loves it.  It was Sherri's Berri's one year, simple chocolates another… so this year, I decided to make him white chocolate Oreo truffles based on his favorite packaged treat – double-stuffed Oreos.
I had never tried making truffles or cake balls of any kind, but after some light research for these white chocolate covered dreams, I realized the universal three ingredients came together pretty simply.  Which, as you know, is a main keyword for all my recipes (easy, that is).  Not going to lie, I had to practice a few times before I could successfully coat these Oreos balls in white chocolate.  That, for me, was the trickiest part.  Precisely the reason cooling and freezing the mixture is so important – full recipe below.
Obviously T already got to indulge in his Valentine's Day gift, but he didn't have any complaints.  These white chocolate Oreo truffles were right up his alley and didn't last long.  I loved making them festive with these adorable heart sprinkles and knowing how easy these come together, I see a lot of them in the future.  Maybe we can make them St. Patrick's Day festive as well?  I'll think on that.
I think any significant other, spouse, friend, co-worker, mom, dad, sibling… you get the picture… would absolutely love receiving a cute little box of Oreo truffles.  So if you're still figuring out what to gift, run to the grocery store & grab three ingredients & whip these yummy treats up.  Simple, homemade & delicious.
Enjoy!
White Chocolate Oreo Truffles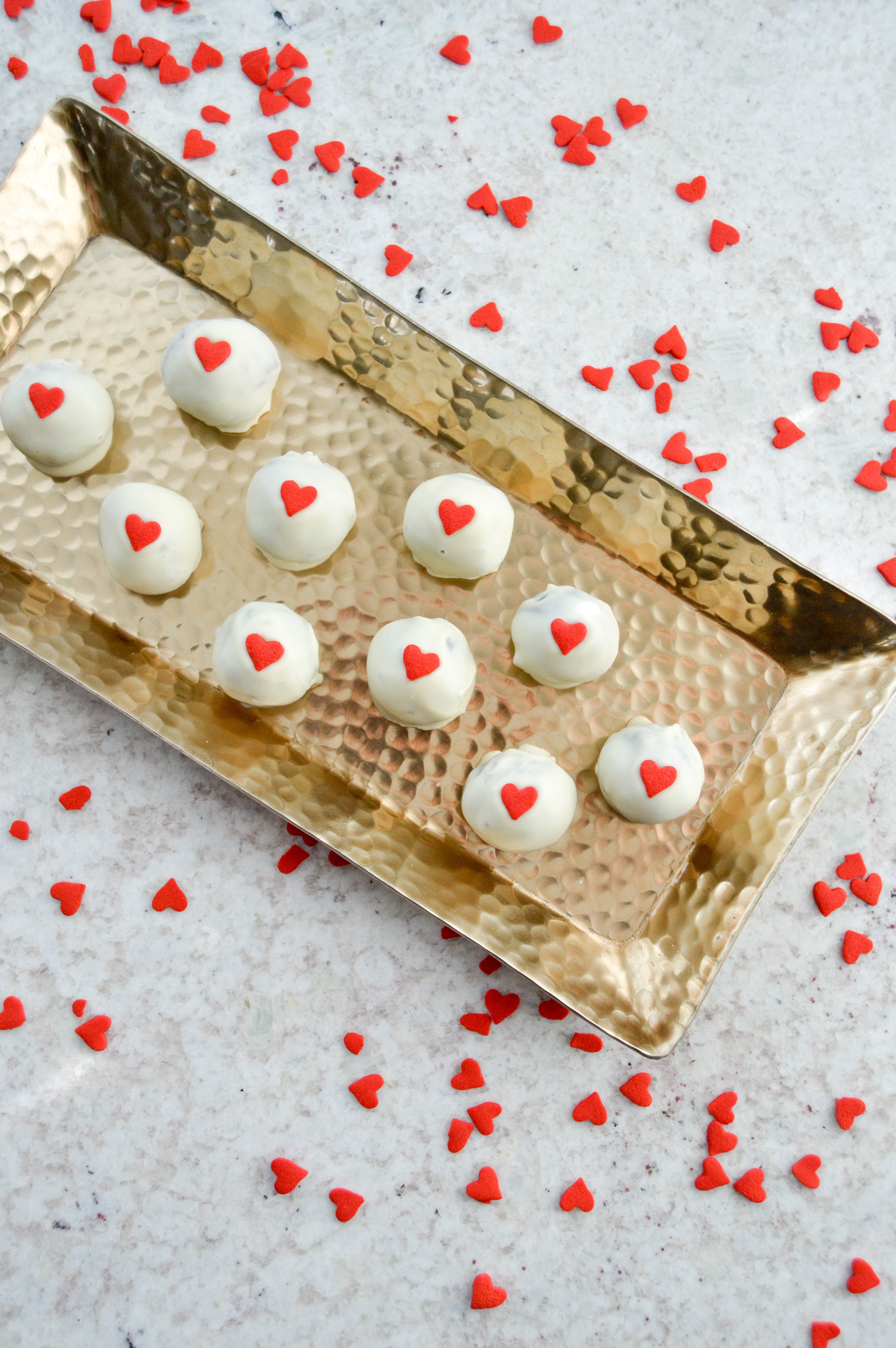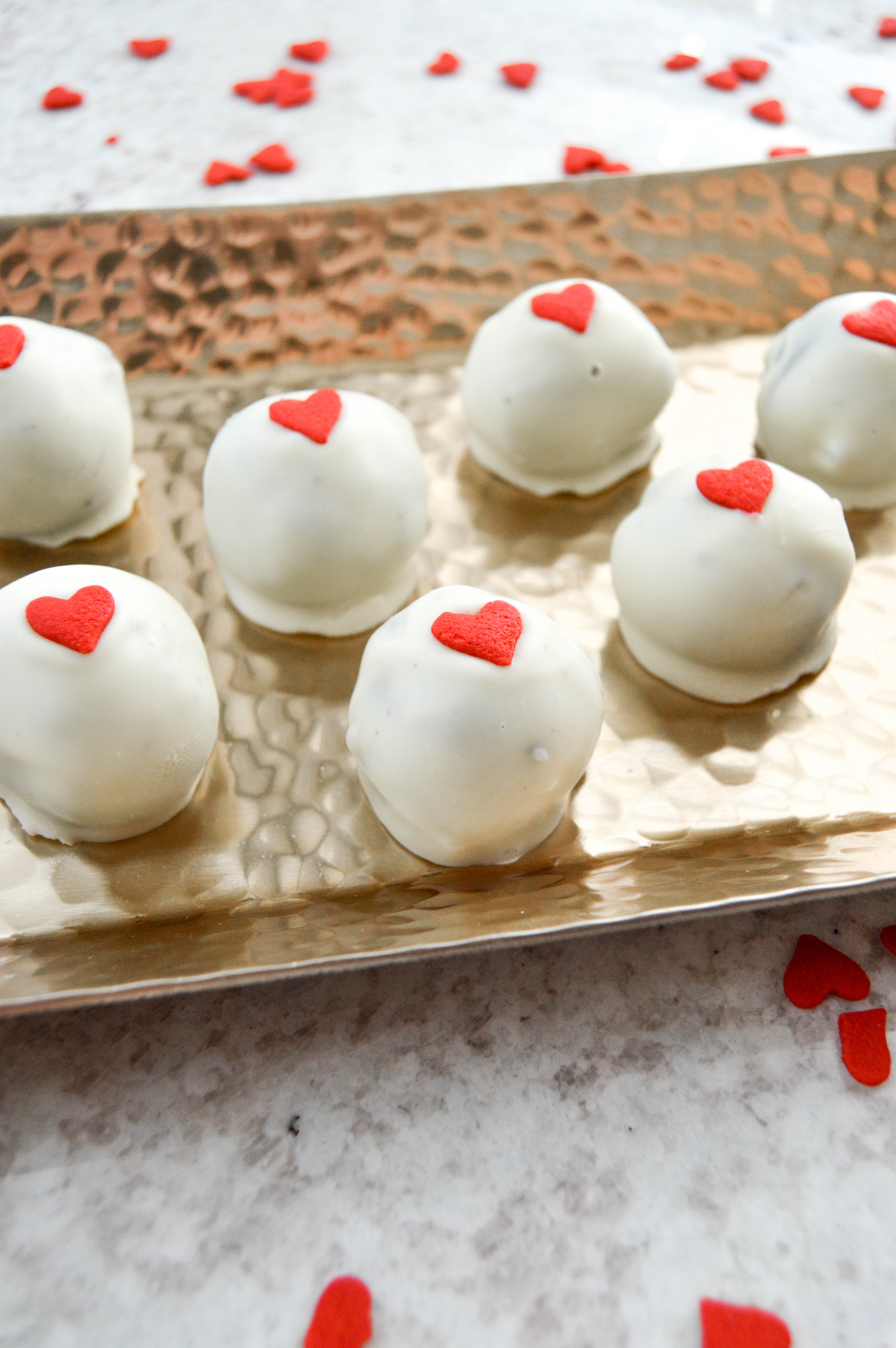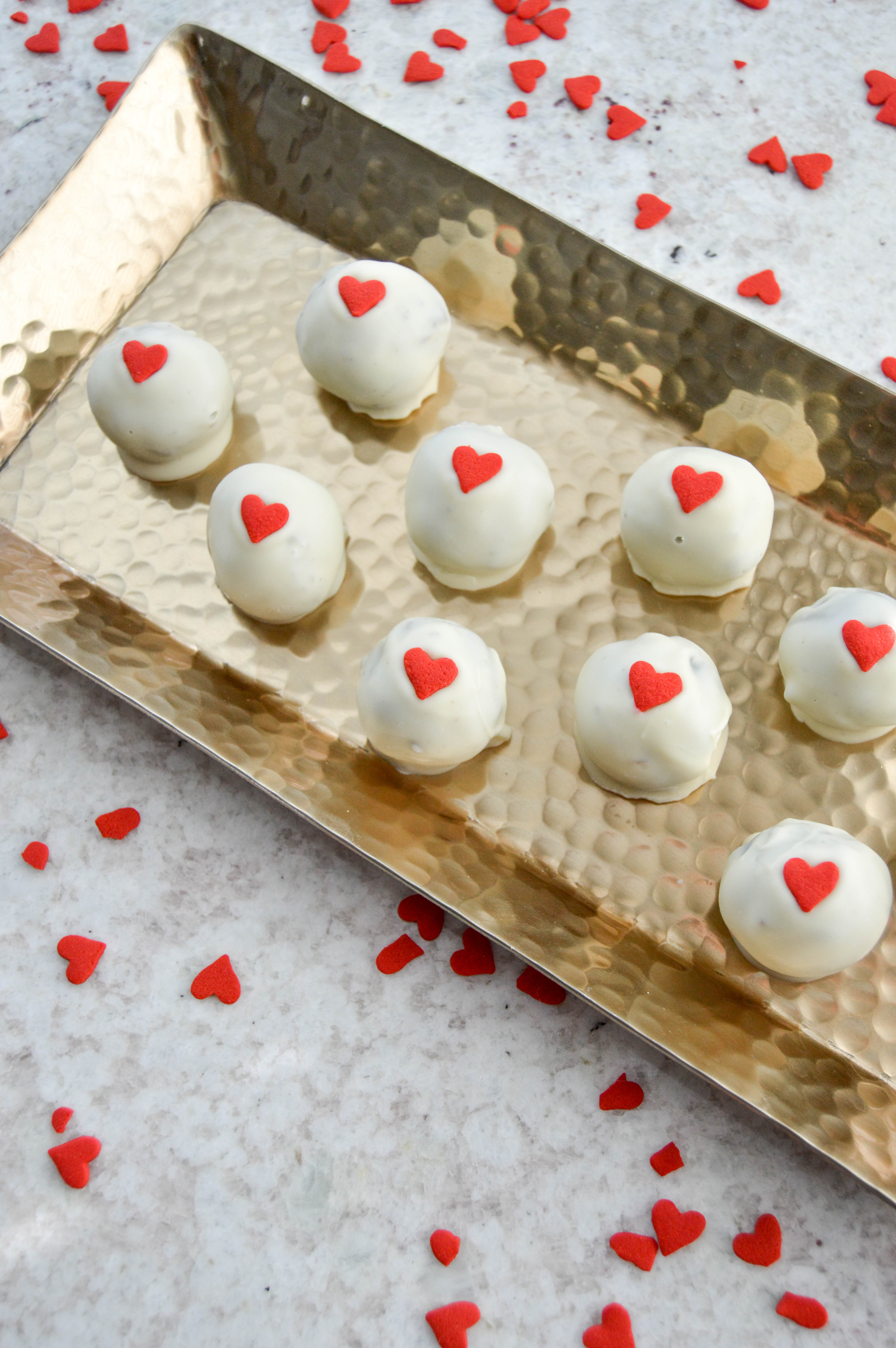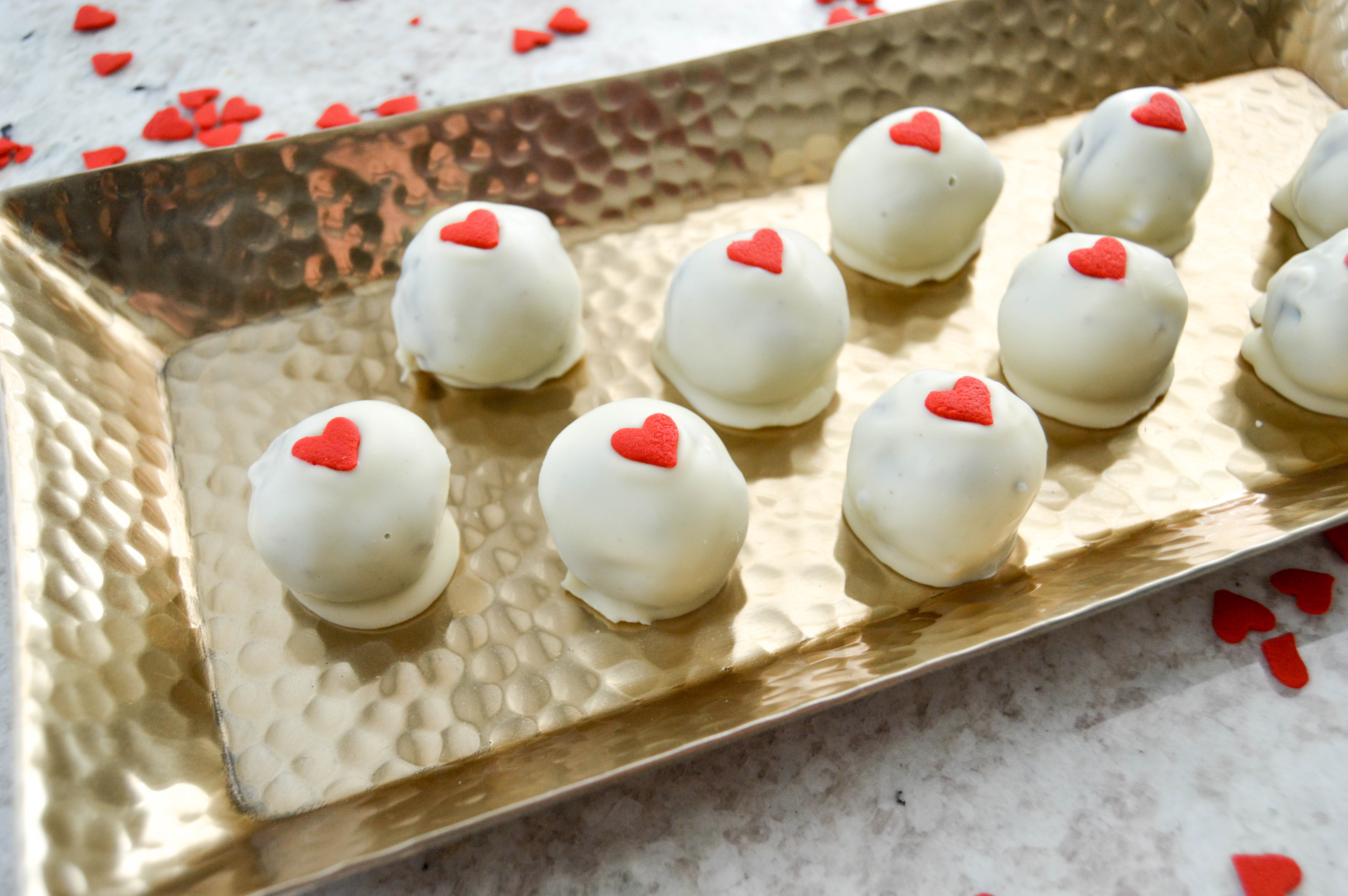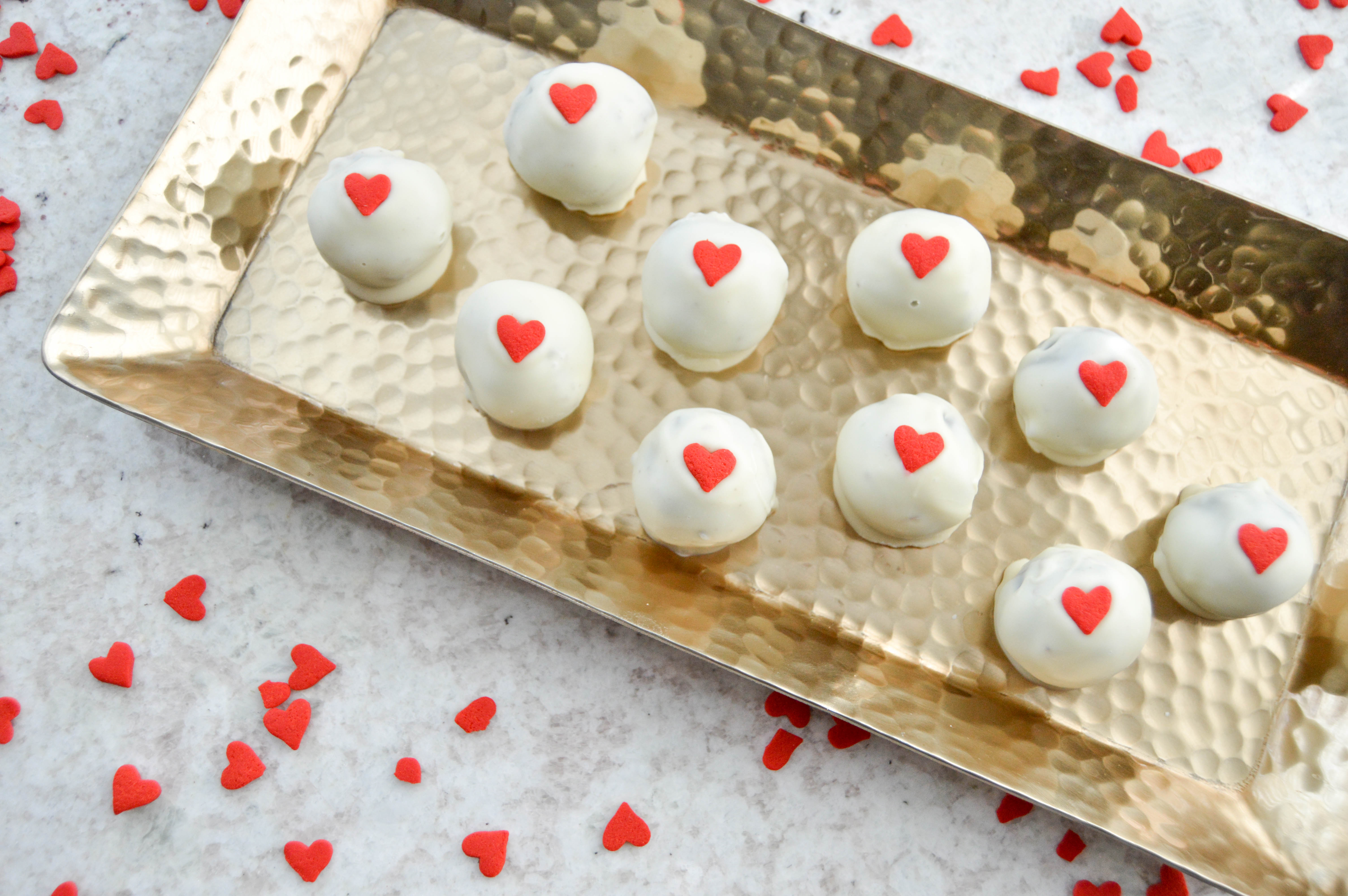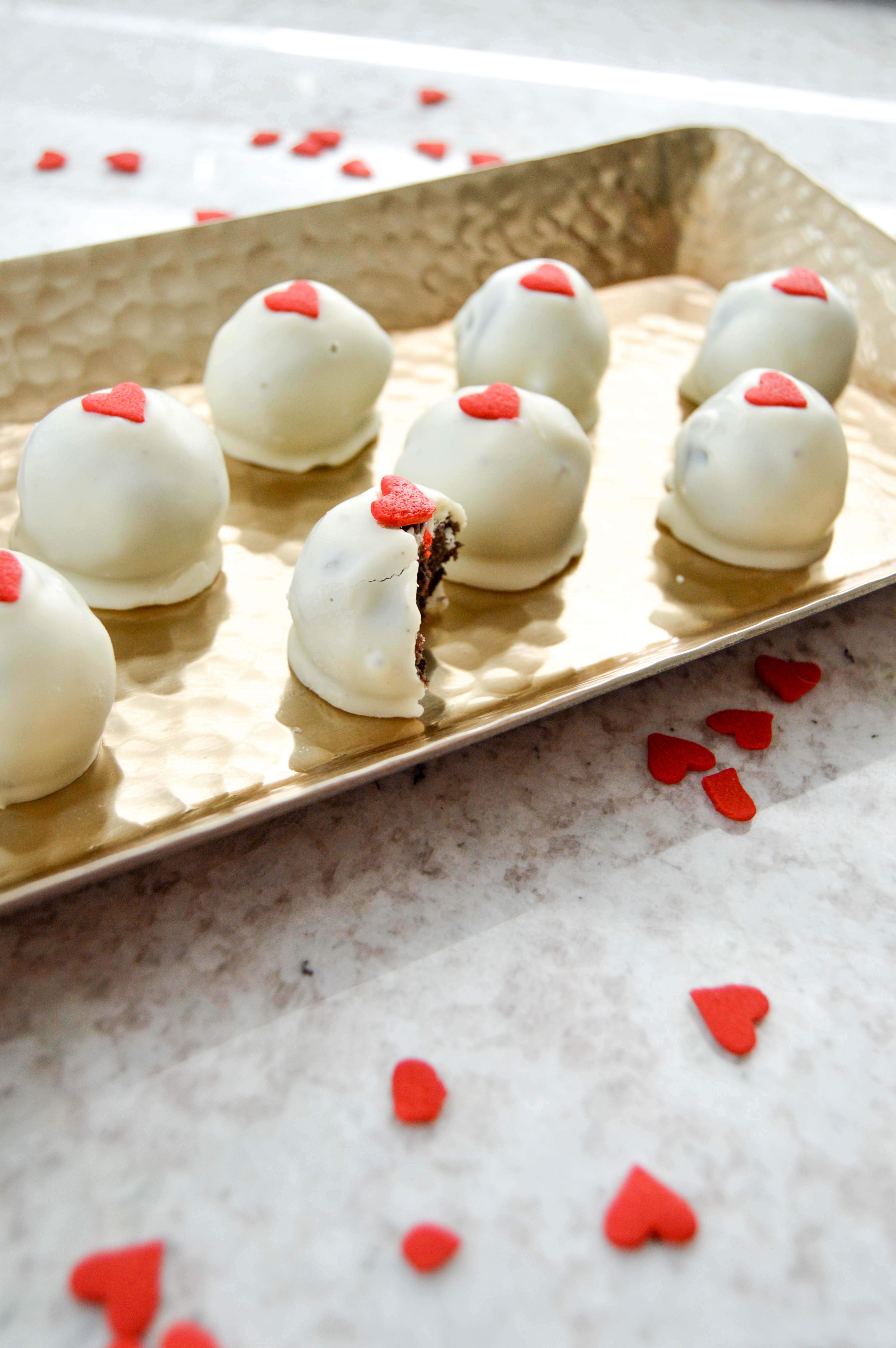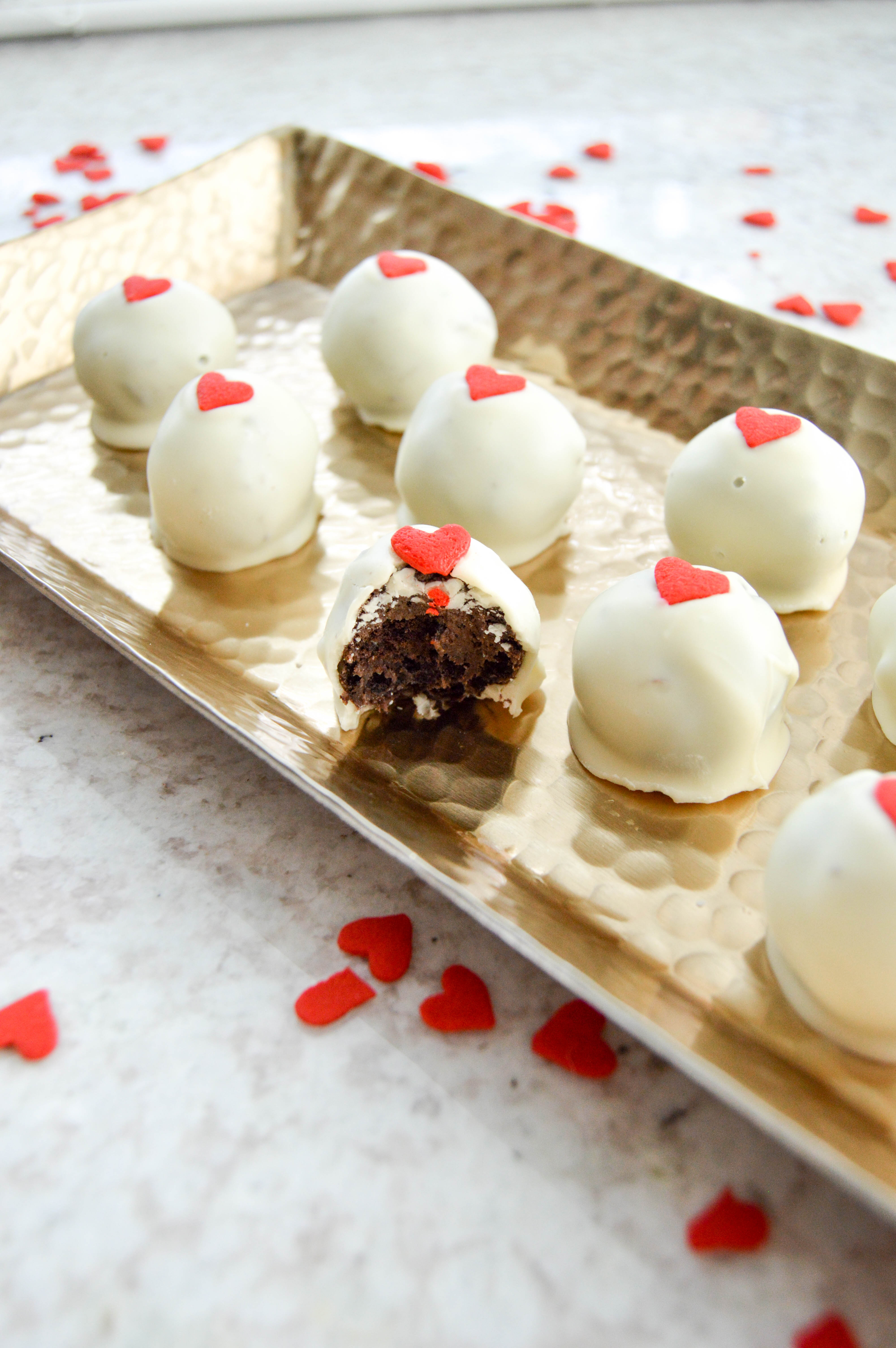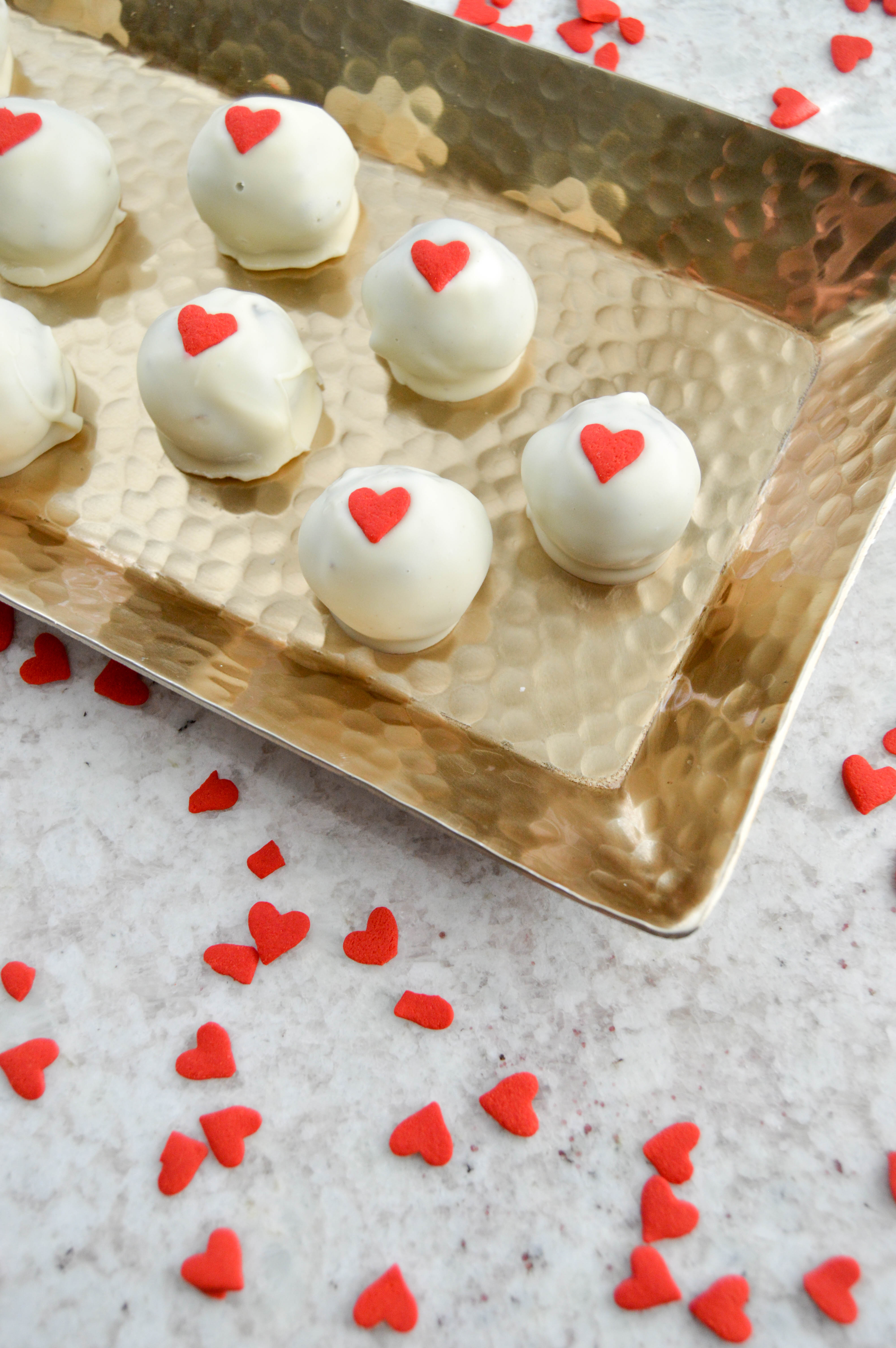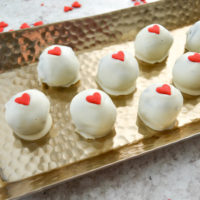 White Chocolate Oreo Truffles
Ingredients
1

pkg

Oreos

8

oz

cream cheese, softened

16

oz

white chocolate

best if you use chocolate bars, not chips

Valentine's Day heart sprinkles

optional
Instructions
Place all Oreos into a large, sealed plastic bag and crush. T

Mix together the crushed Oreos and softened cream cheese until well combined. This can be done by hand, or with a stand mixer.

Refrigerate the mixture for about an hour. Remove and shape into 1-inch balls and place on baking sheet (parchment or wax paper works great, too).

Freeze the balls until firm - about an hour.

Meanwhile, begin melting the white chocolate using a double boiler or metal mixing bowl over about 2 inches boiling water. Make sure to melt the chocolate slowly and little pieces at a time. Hold over heat 10-20 second at a time, constantly stirring until smooth.

Remove balls from freezer and dip and coat the balls with white chocolate. Place on parchment or wax paper.

Add sprinkle(s) if desired.

Refrigerate until chocolate has set. Keep refrigerated until served. Enjoy!