A tangled web of interactions between families from different countries and social status during World War I.
Took me a bit to figure out how to summarize Fall of Giants by Ken Follett (first book in his Century Trilogy) in one sentence, but that's close.  Even though I finished this book a while ago, I felt it fitting to post about in the dead of January.  Why?  I'm the type of person to reserve 1,000+ page historical fiction novel for early sunsets & lazy weekends.  I tend to log more reading time during the cold months and when T insists on watching football 24/7, a long, detailed book is exactly what I need to keep me entertained.  And since I plan on picking up the second Trilogy book (Winter of the World) next, I thought I better share the first one.
Follett introduces five families, all facing a different reality.  One located in the Wales countryside where mining coal is an inherited profession, the other living a posh, official life in London.  Two brothers making ends meet in Russia, trying to make their way to freedom in the Unities States.  An American government adviser finding his way after love lost and a soldier who's divided heart threatens his allegiance to Germany.  The complications of war bringing some together and tearing others apart, all their stories intersecting at some point along the road.  A beautiful depiction of life during a time of turmoil – for the rich and the poor.  A novel that truly paints a picture and proves where you're from makes no difference in where you can go.  A story of love, war, and unseen heroes.
And the verdict is…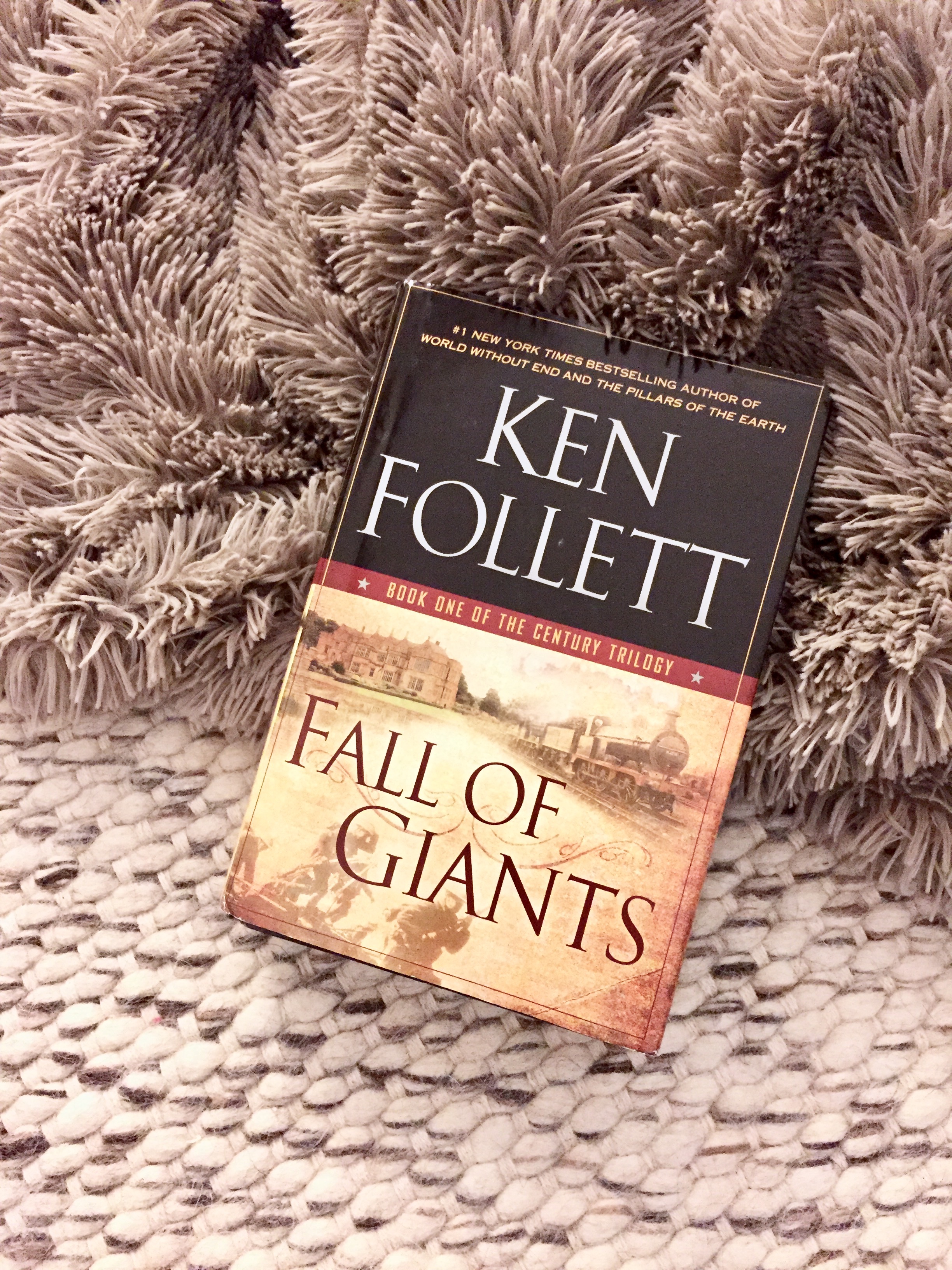 …put it on your list!  I've been obsessed with Ken Follett since reading Pillars of the Earth many years ago, and now slowly getting to his Century Trilogy, I'm not disappointed.  His writing is intense and detailed, but never disappointing.  If I had one objection about Giants, it would lie in the lengthy WWI battle scenes.  Being one who loves history, but can't grasp the concept of war strategy, these pages proved more difficult to get through.  However, the love stories (yes, stories) and vivid characters kept me going.  And, FYI ladies, I found this book to be a tribute to women who fought for our rights and freedom way before they had any.  The way Follett subtly puts women at the forefront as heroes is absolutely beautiful.  War is there for the men, and the stubborn females of London are there for the ladies.
So, if you're looking for a great, lengthy, can't-keep-reading book for the winter months, look no further.  Ken Follett won't disappoint.
Have you read any Follett novels?
xoxo.  a