I have been crushing on the women's blazer trend for quite some time, but after striking out over and over during my search, I quietly gave up.  Until… one of those infamous Target runs where I not-so-accidentally ended up in the clothing section.  With Target's new brands, I'm finding it even harder to avoid extra items in my cart.  Anyone else?  So when I saw this herringbone women's blazer on the rack (with a great price tag), I couldn't resist – the search was finally over!
What was I looking for in a blazer?  I wanted something neutral with a simple pattern.  I needed to be picky about the fit because my boxy frame can quickly become unflattered in masculine silhouettes.  And I wanted to avoid spending a fortune.  Target for the win.  Also, I scored these adorable black ankle booties at the same time.  Another trendy item I needed but didn't want to invest a lot in.
Ok, enough about the outfit.  Anyone else struggling with these early sunsets?  I love the holidays and I love the chilly, winter weather, but this year, the early sunsets have hit me hard.  Leaving work yesterday with the street lights fully ablaze had me wanting to crawl under a blanket immediately.  The gloomy skies haven't helped either.  But, on a brighter note – it's almost Thanksgiving!  My favorite.
Target Women's Blazer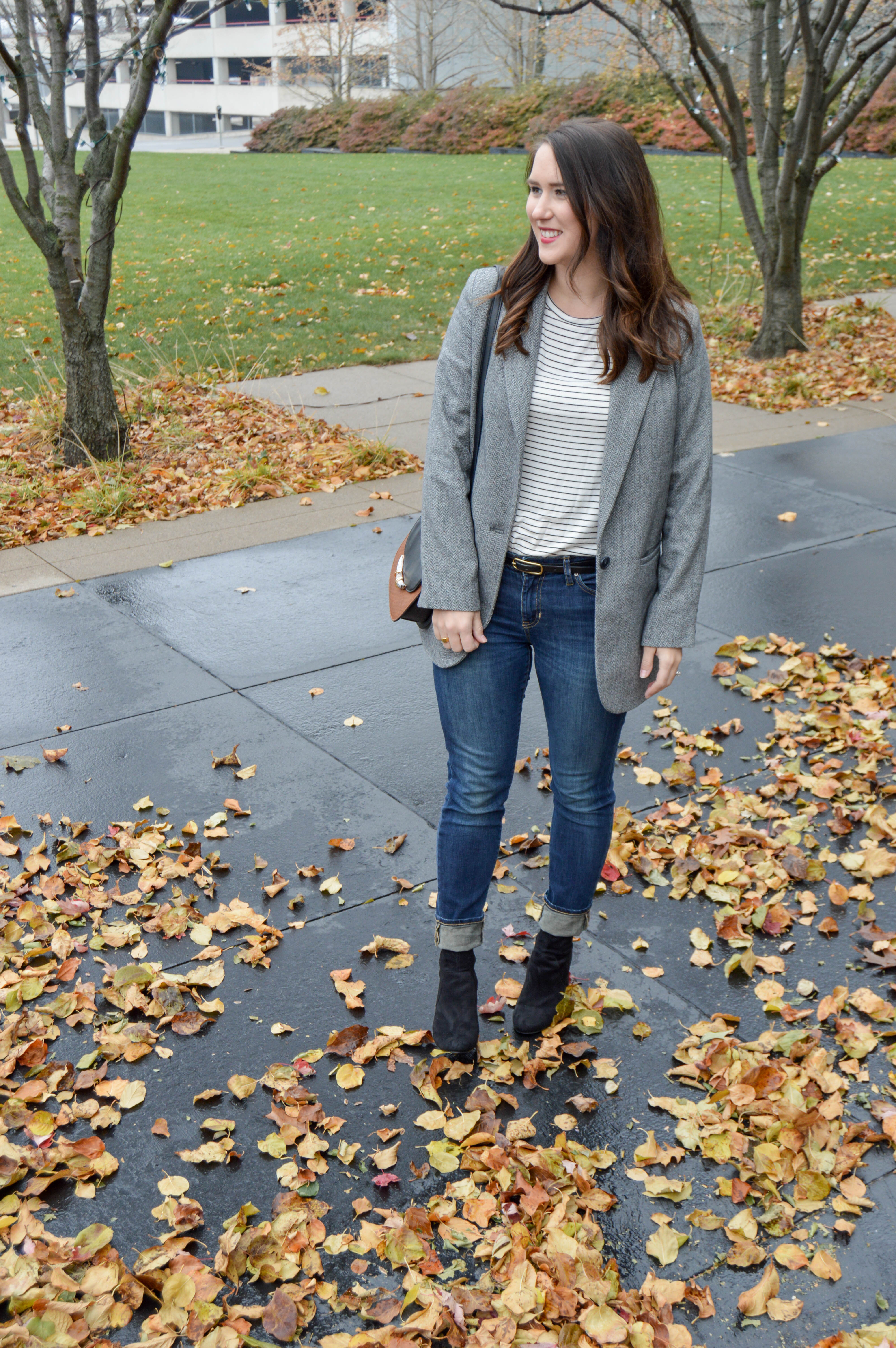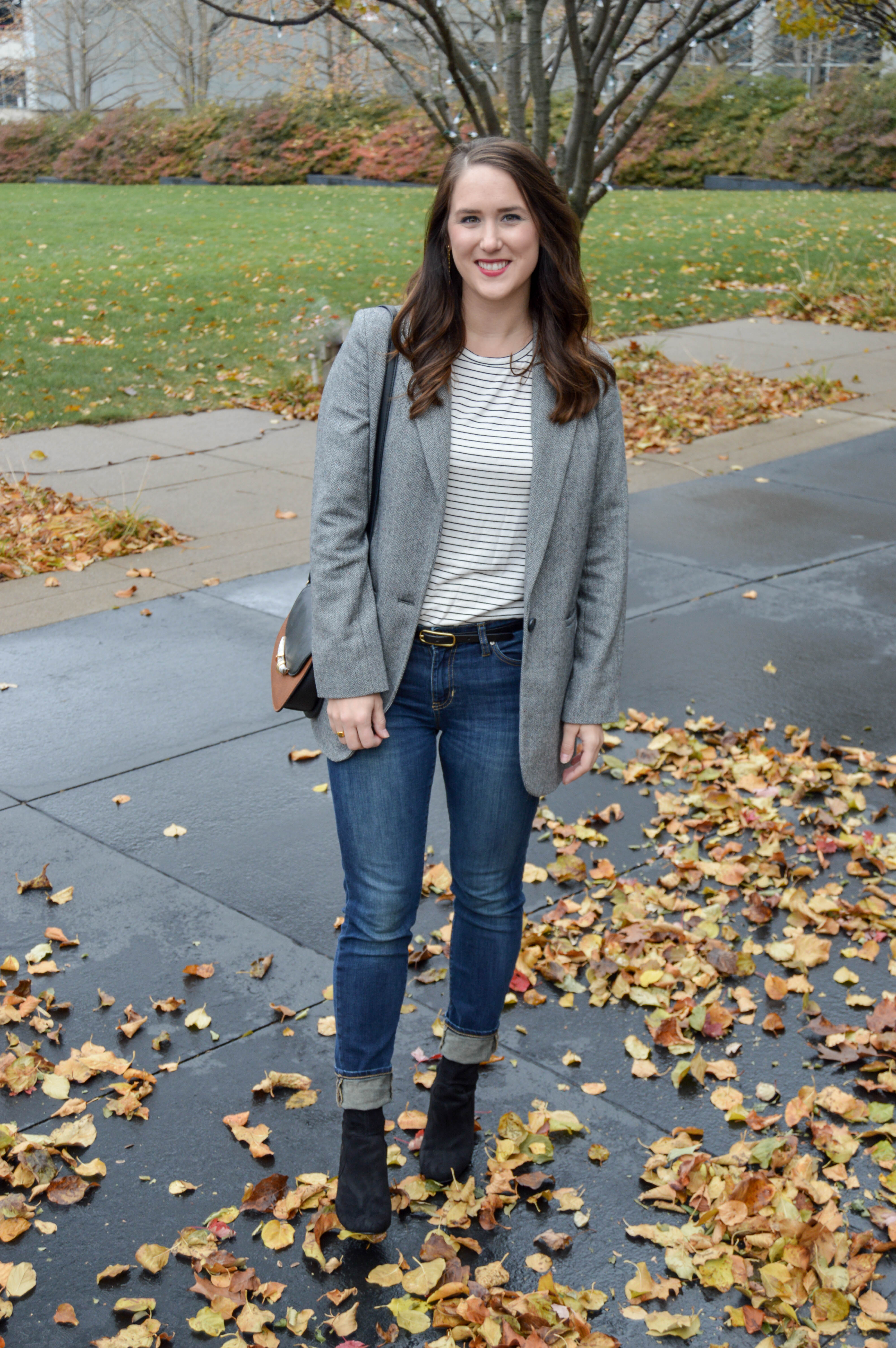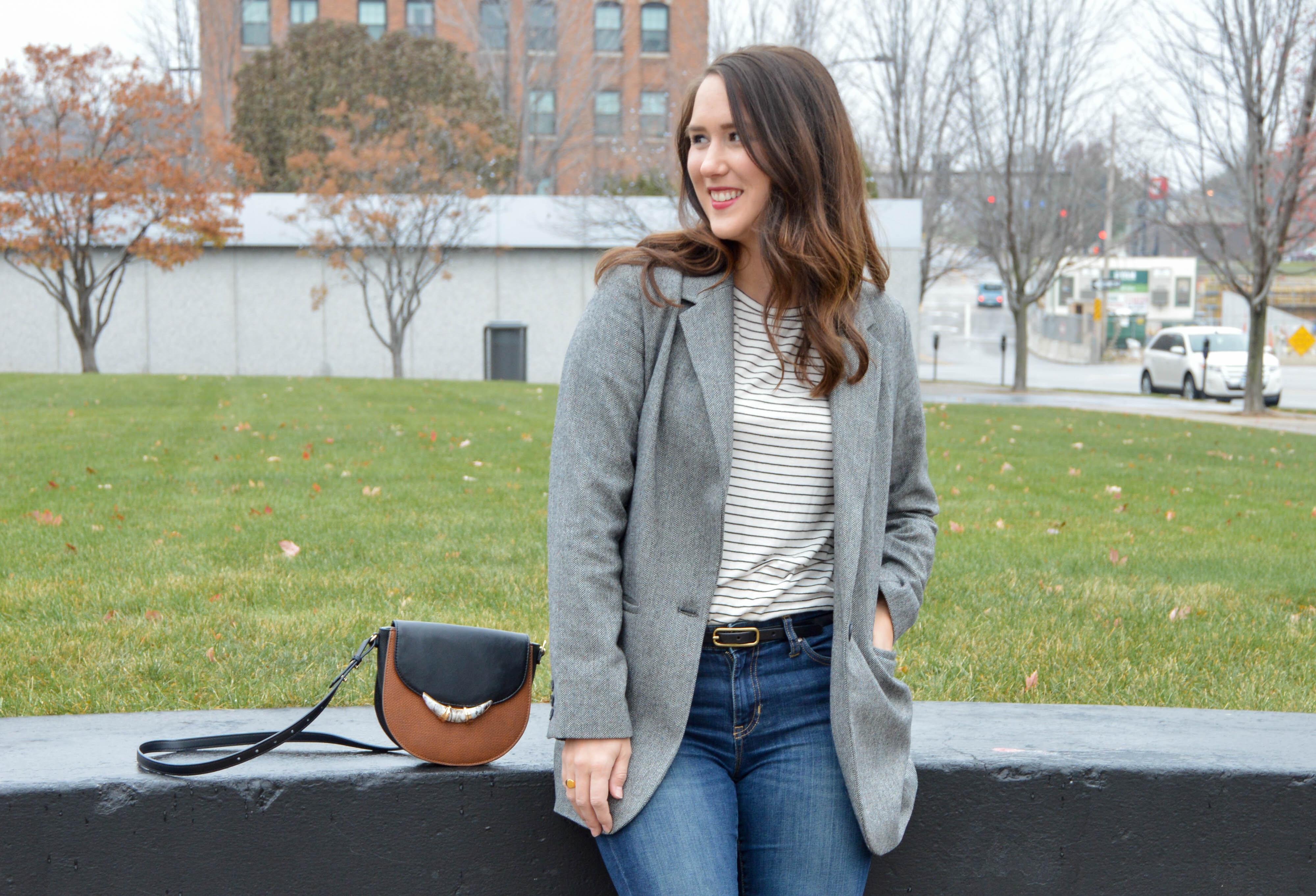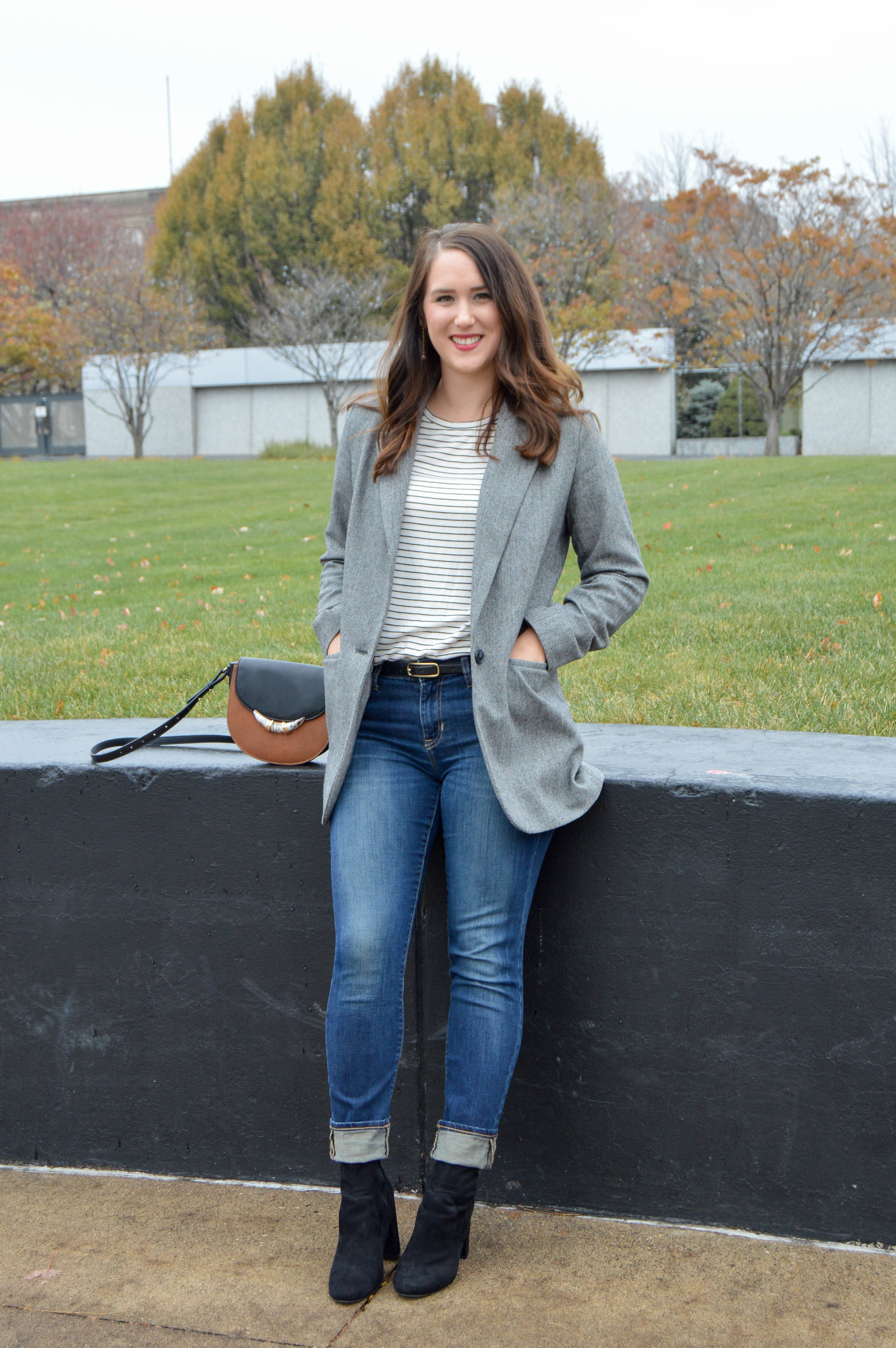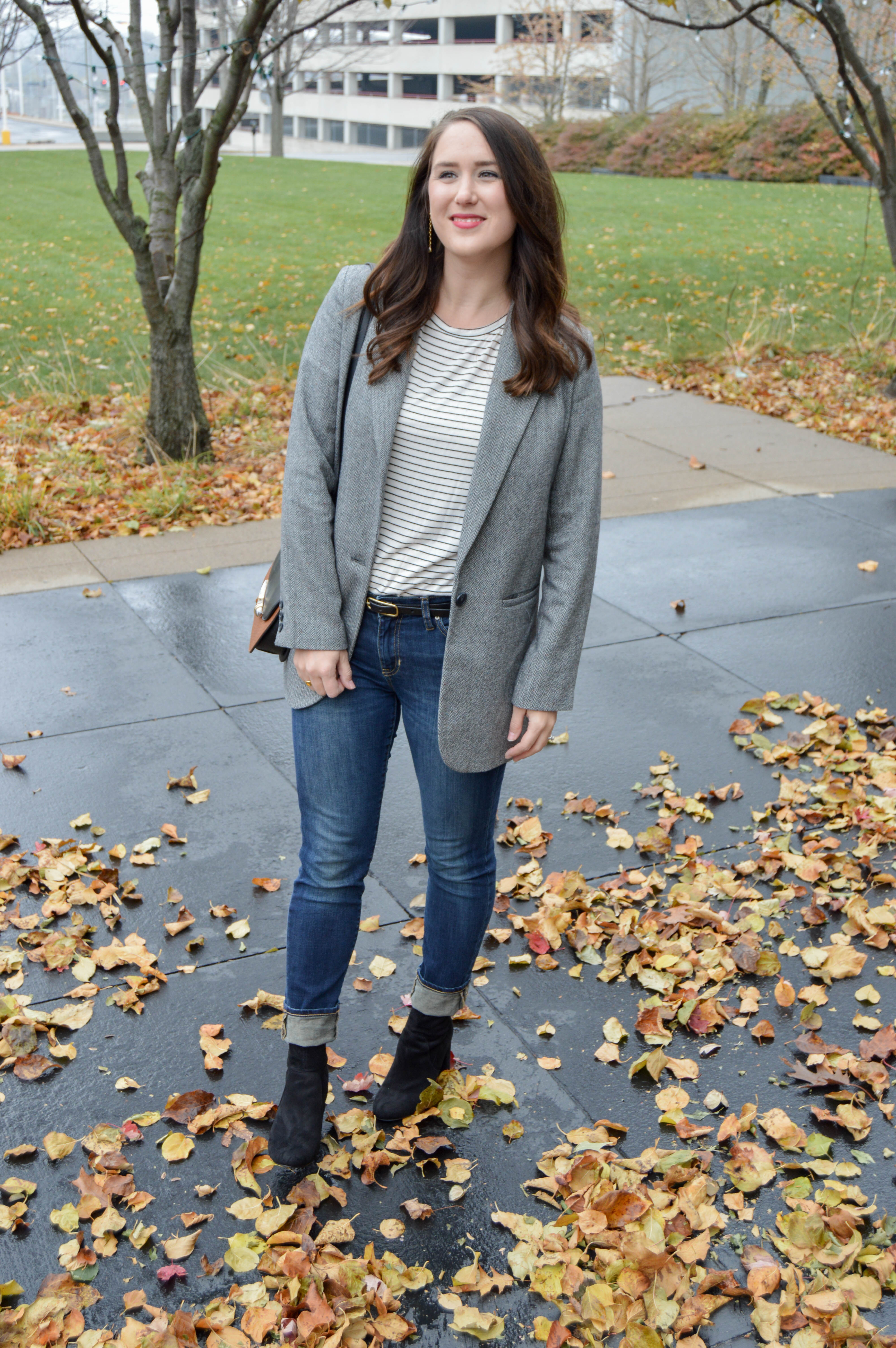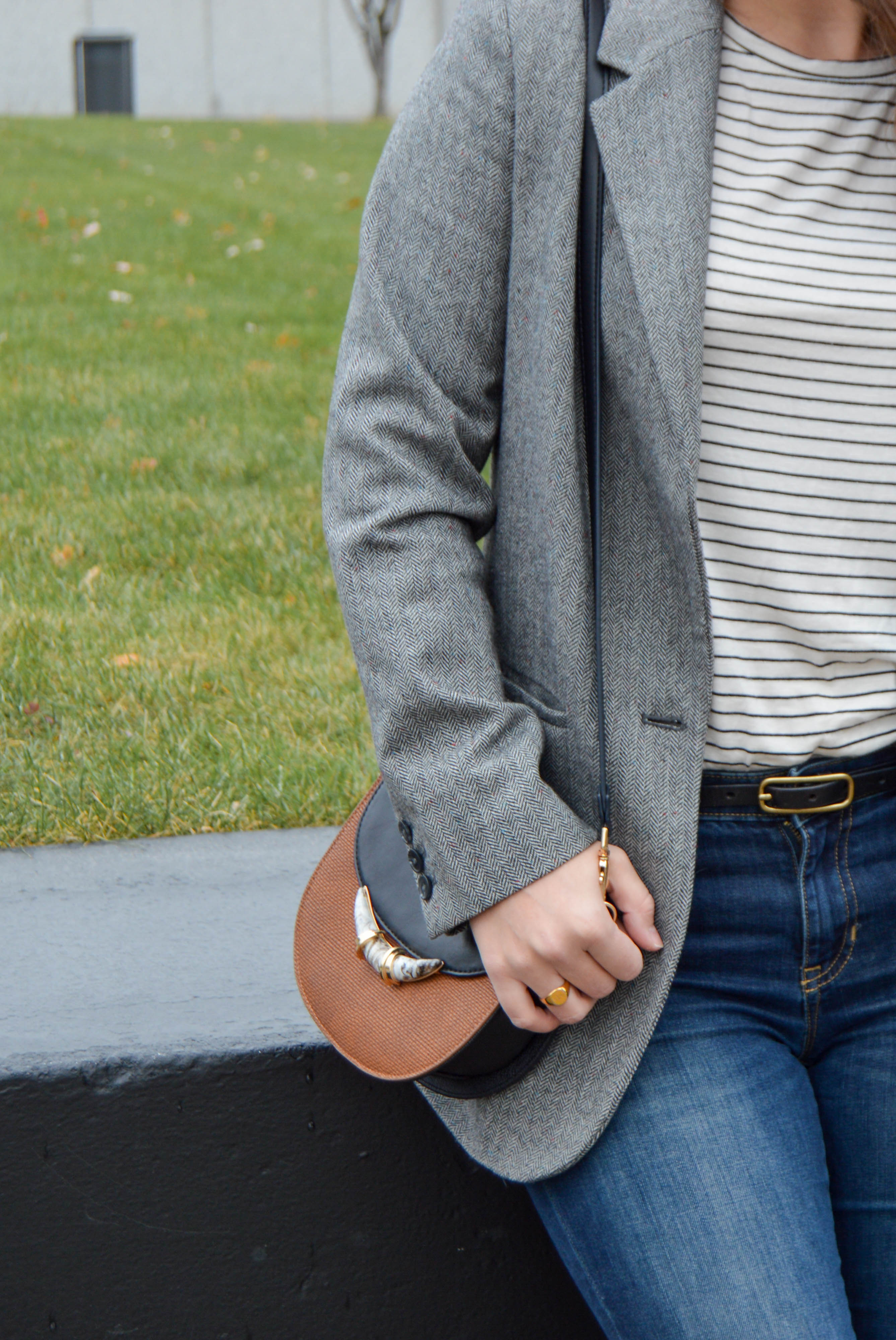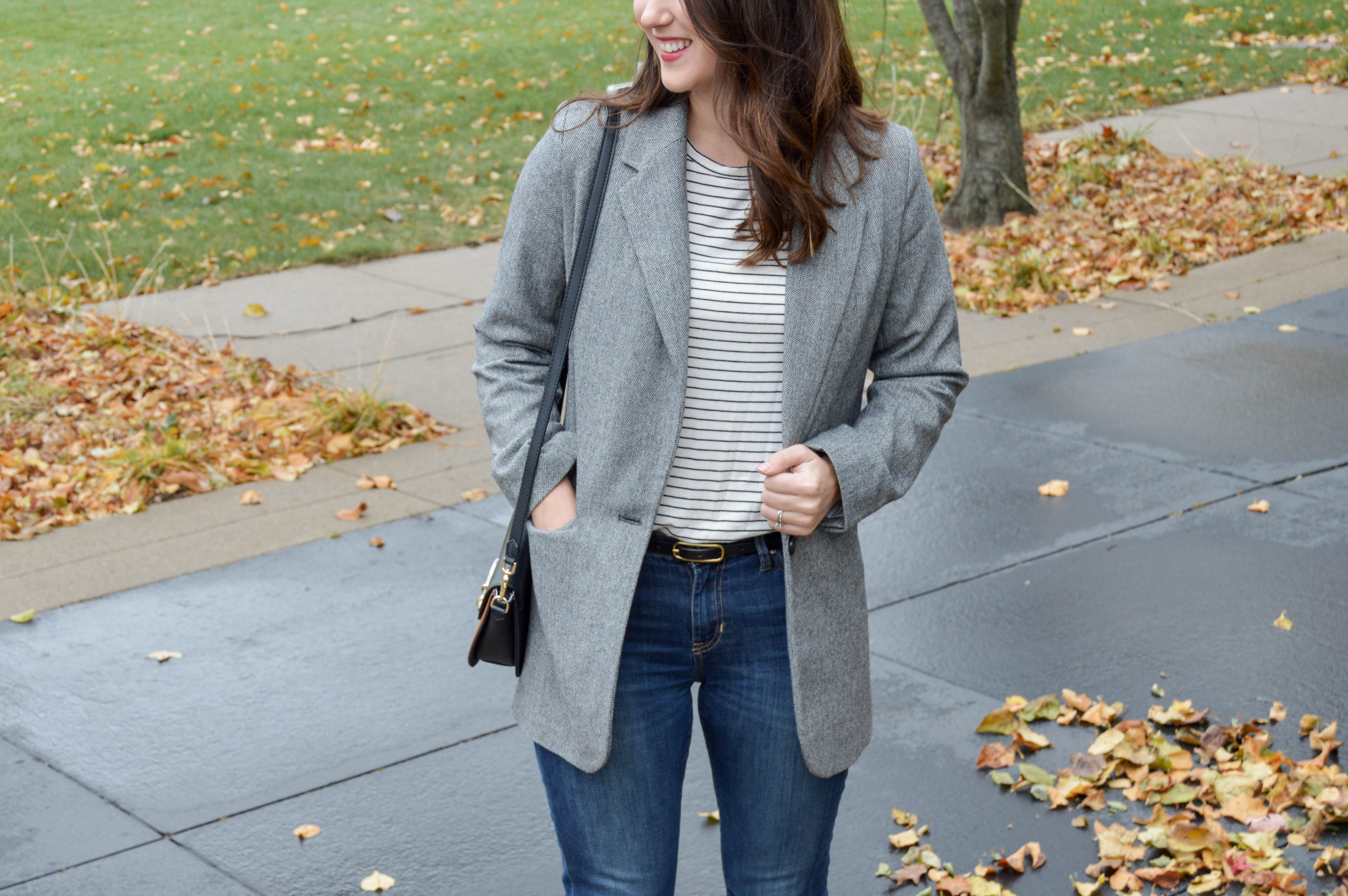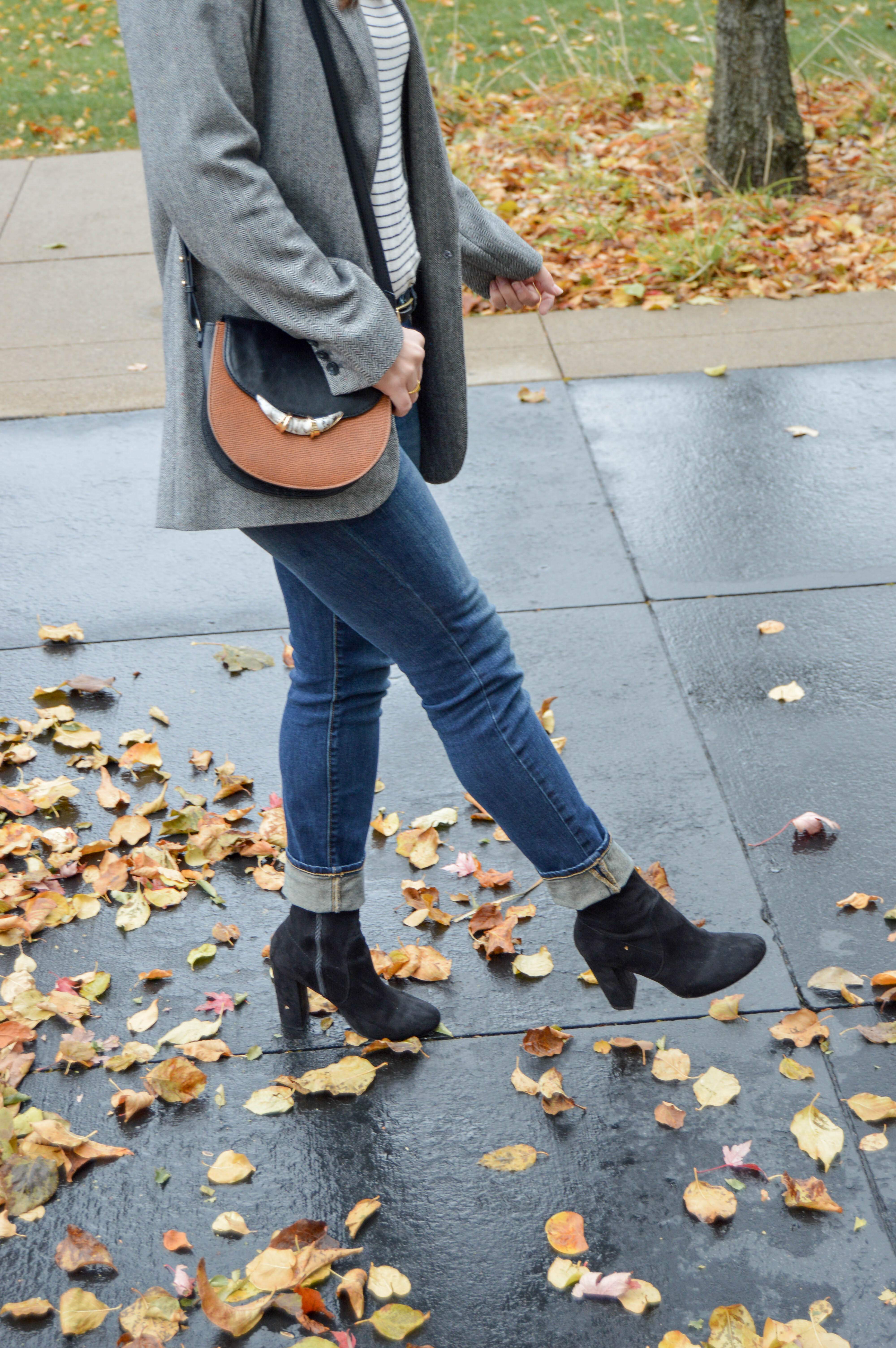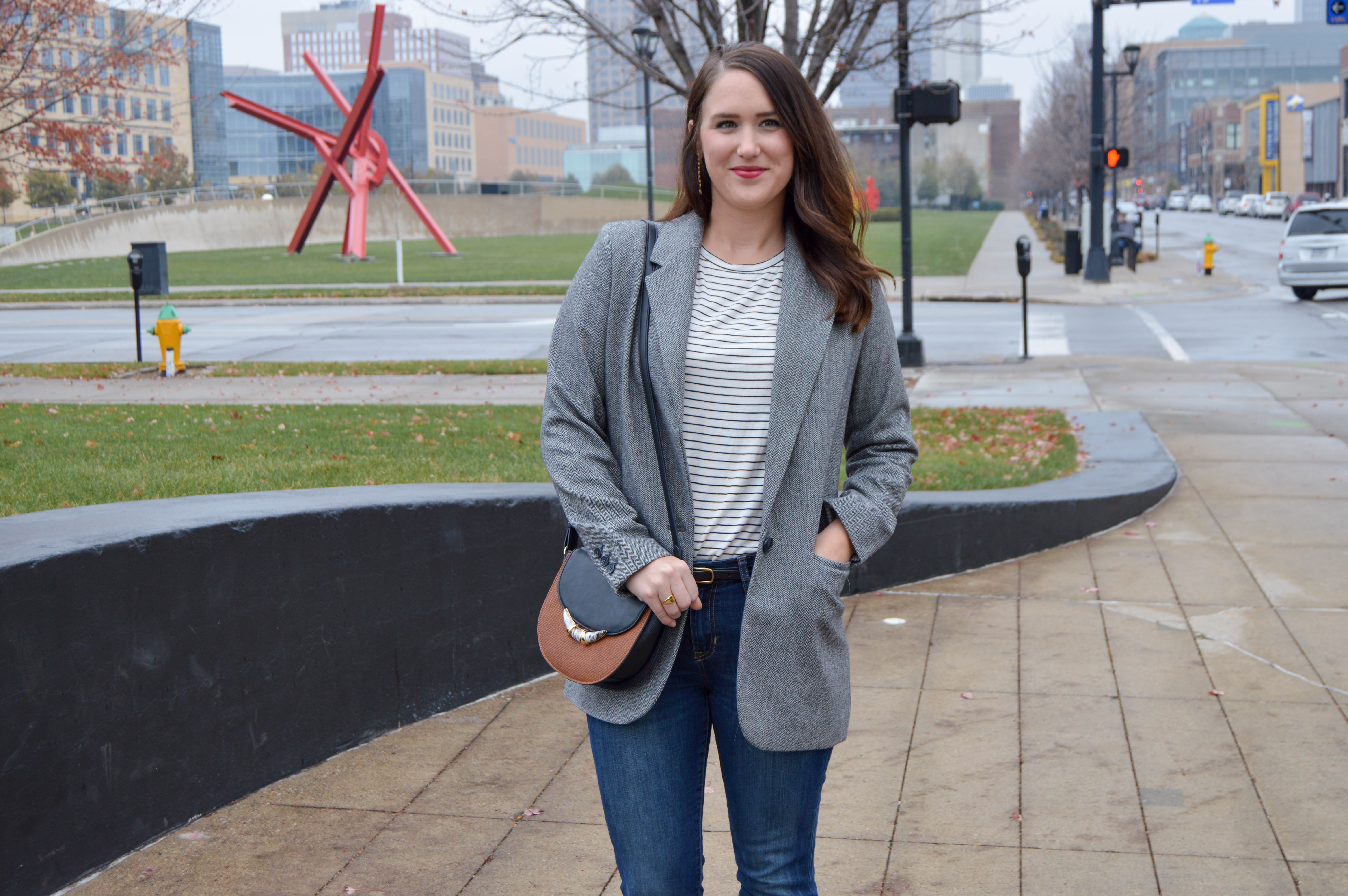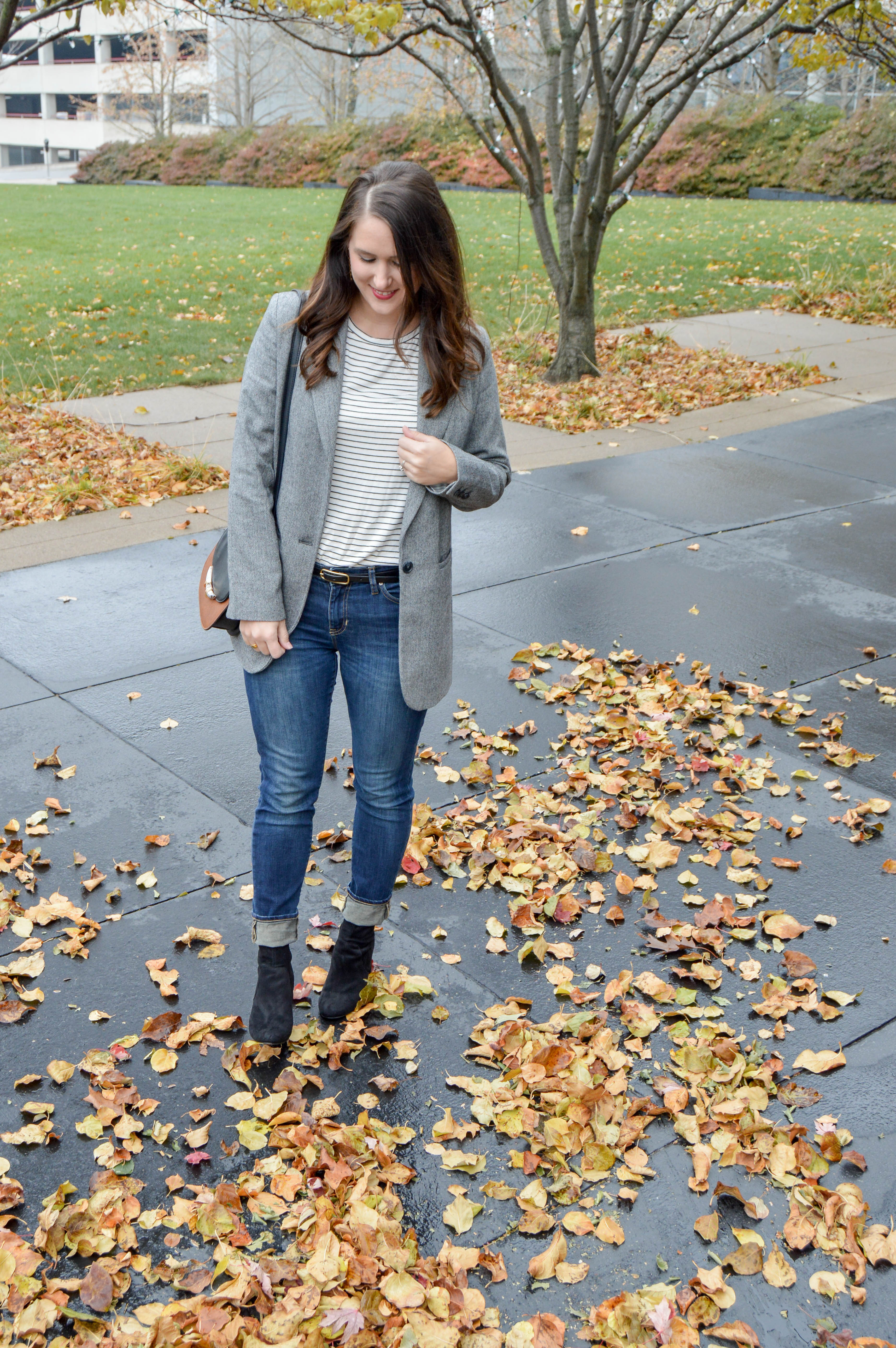 Stella & Dot:  Cheslea Bag | Engravable Ring
xoxo. a