I haven't had much time to dive into spring 2018 trends or look through the coveted street style from NYFW.  I typically make both a priority after the runways shut down, but this year, it has slipped between the cracks of my to-do list.  So after spending Monday evening online shopping all the sales – and successfully routing multiple packages to my door – I have officially decided on one style to stock up on this spring.  Graphic tees.  I've always been drawn to the idea of styling casual tees, but inventory in stores lacked.  Now, with trending laid-back outfits, retailers offer a better variety and outfit inspiration is endless.
My favorite graphic tee outfit inspiration?
Pairing a simple tee with a sleek blazer, a black band tee with light distressed denim or a throwback with high-waist pattern pants.  All outfits I'm hoping to accomplish attempt this spring and summer.  My personal style waivers… frequently… and at the moment, I'm really into a more casual, laid-back style.  A lot of factors typically contribute to my "style mood" and right now, it might be the weather, anticipating spring, or maybe it's street style overload on my Pinterest boards.  Regardless, today's outfit embraces my initial efforts in styling graphic tees for spring.
And on a more serious note…
…this Stella & Dot women's "eye am strong" graphic tee (also available in little girls!) seems extra appropriate for this year's social climate.  So many strong women inhabit our daily lives and with movements like Time's Up, female power and strength has become hard to ignore.  I'm not big into talking politics, I keep my beliefs mostly to myself, but I love what this tee represents.  Strong women with strong goals, boss ladies taking control and standing up for what's right.  Girl power!
I've linked favorite women's graphic t shirts below, along with all the Stella & Dot items at the end of this post.  Enjoy!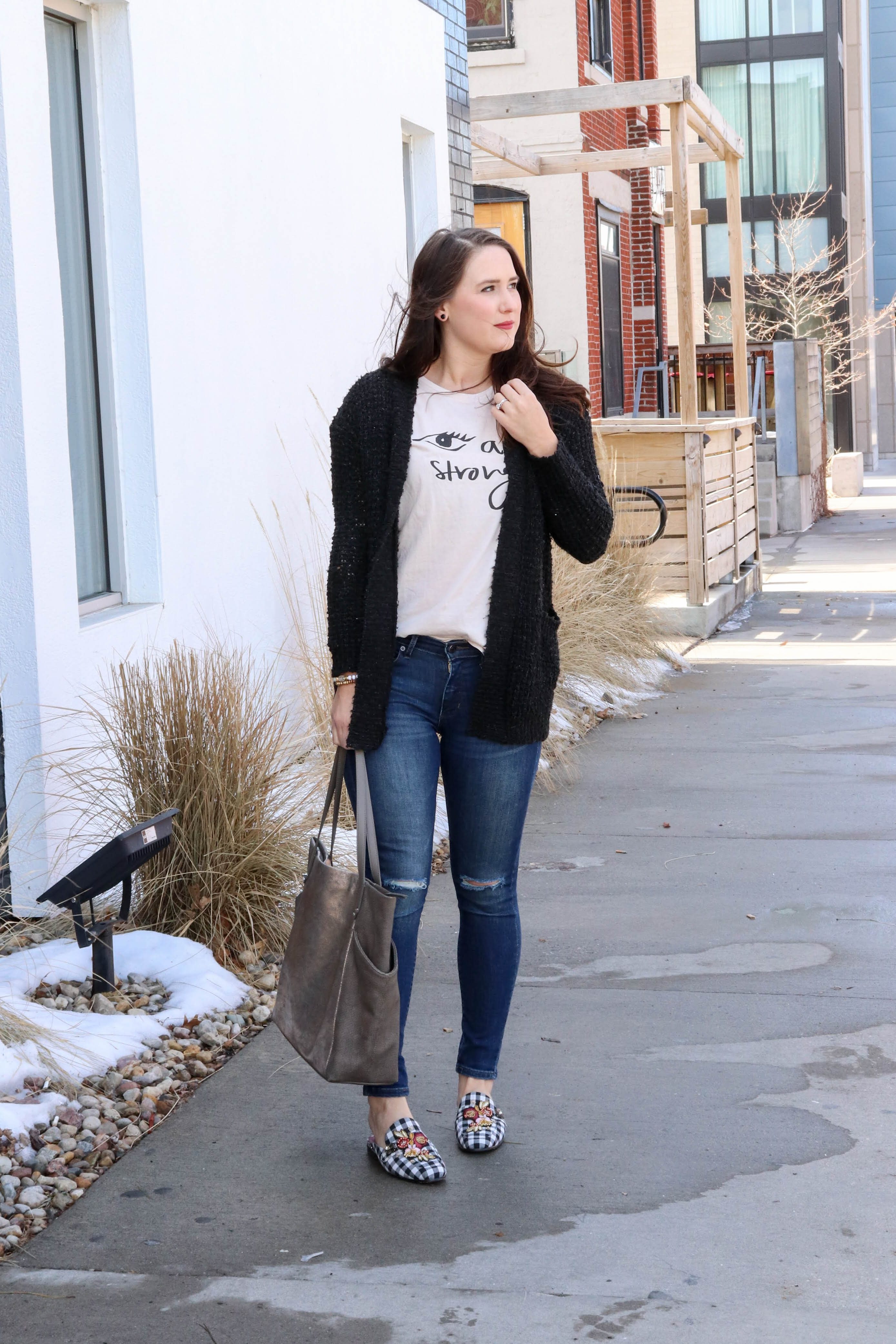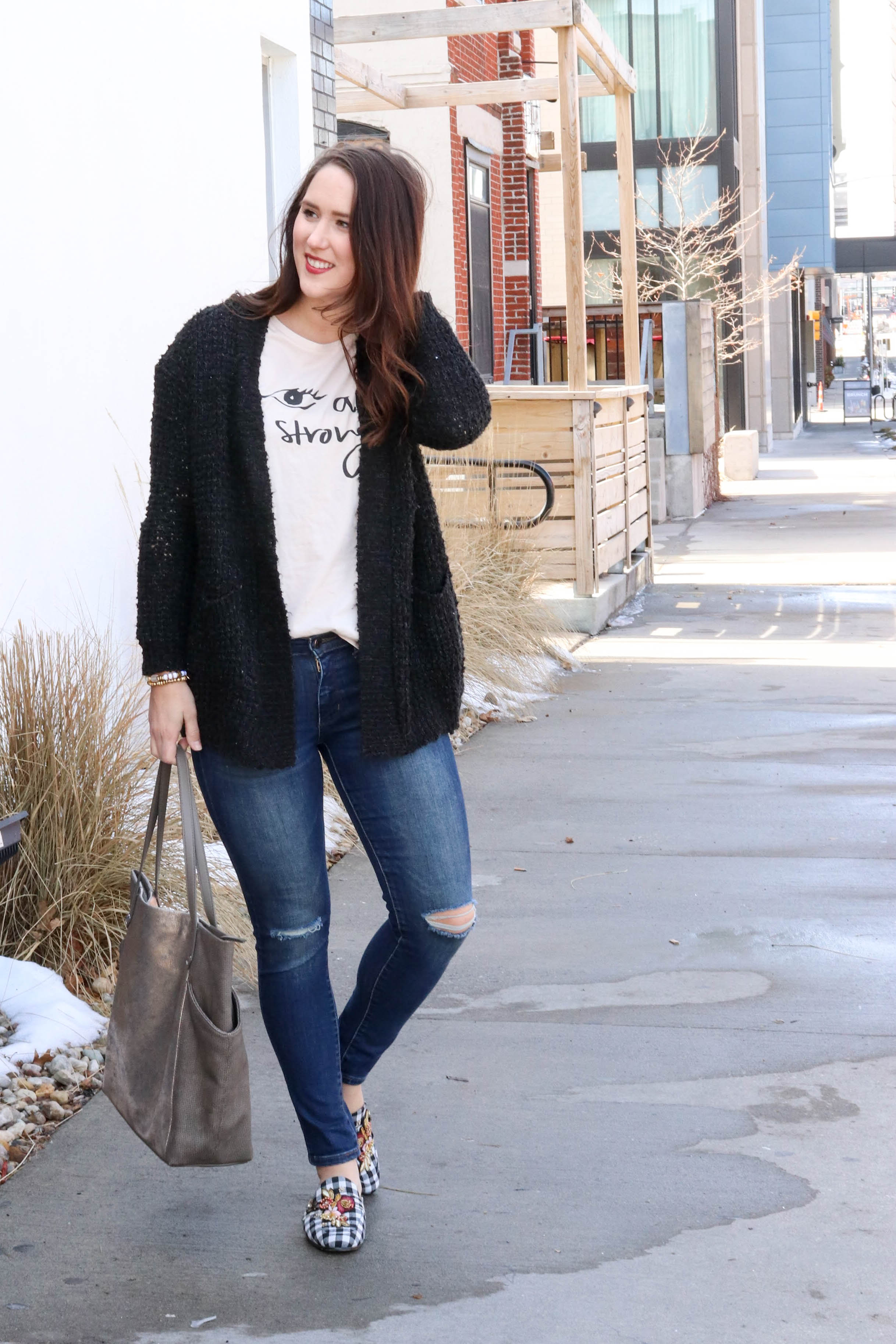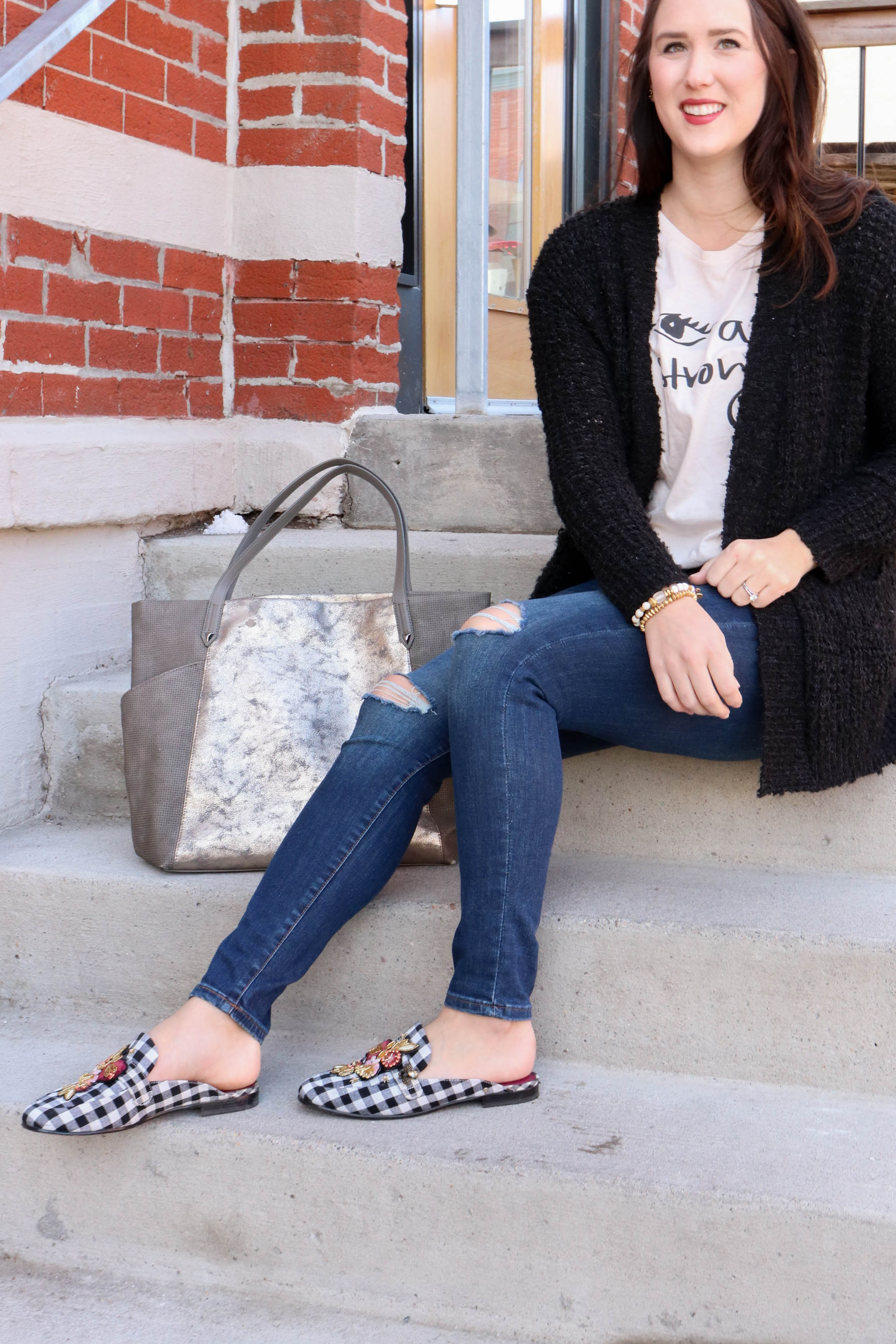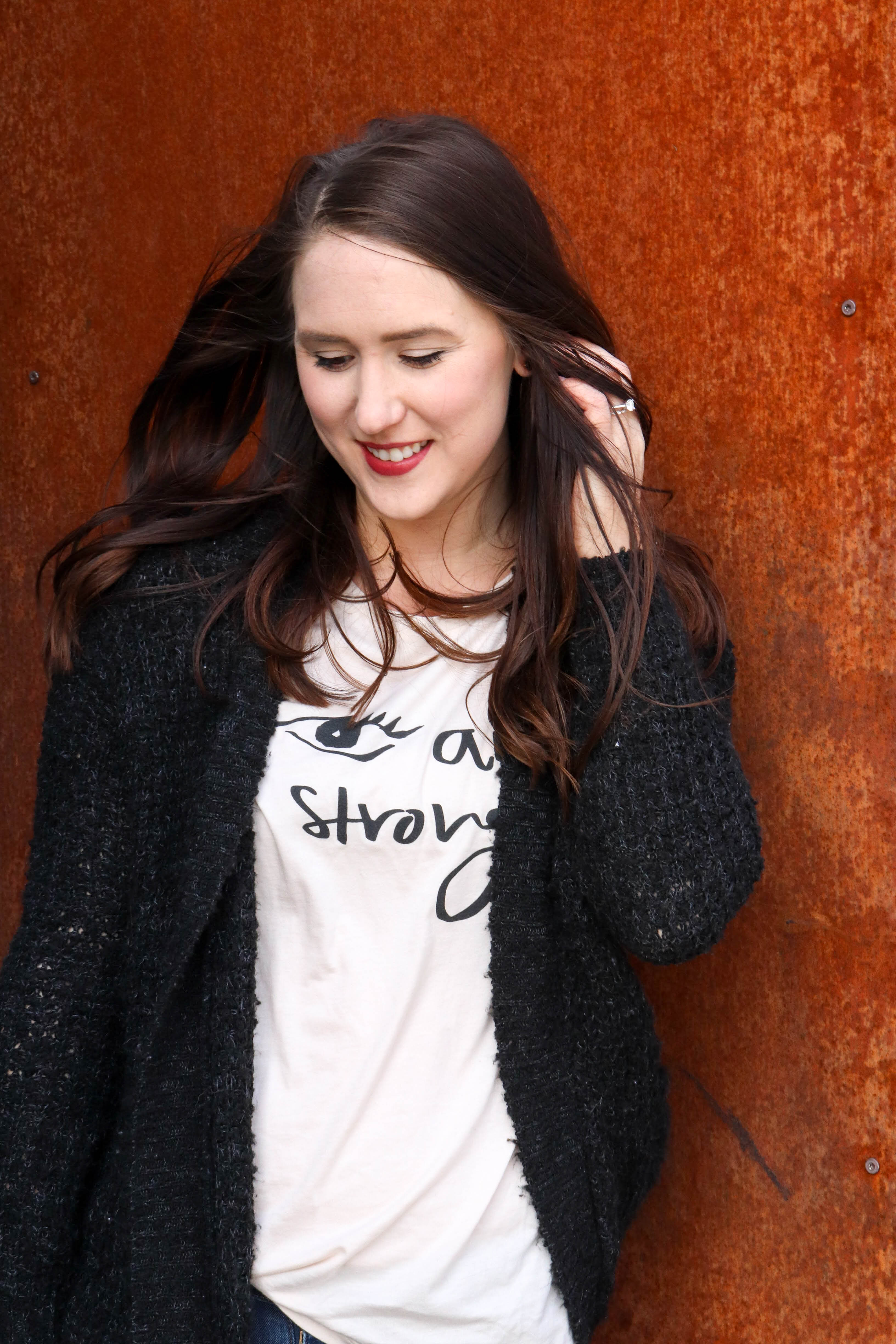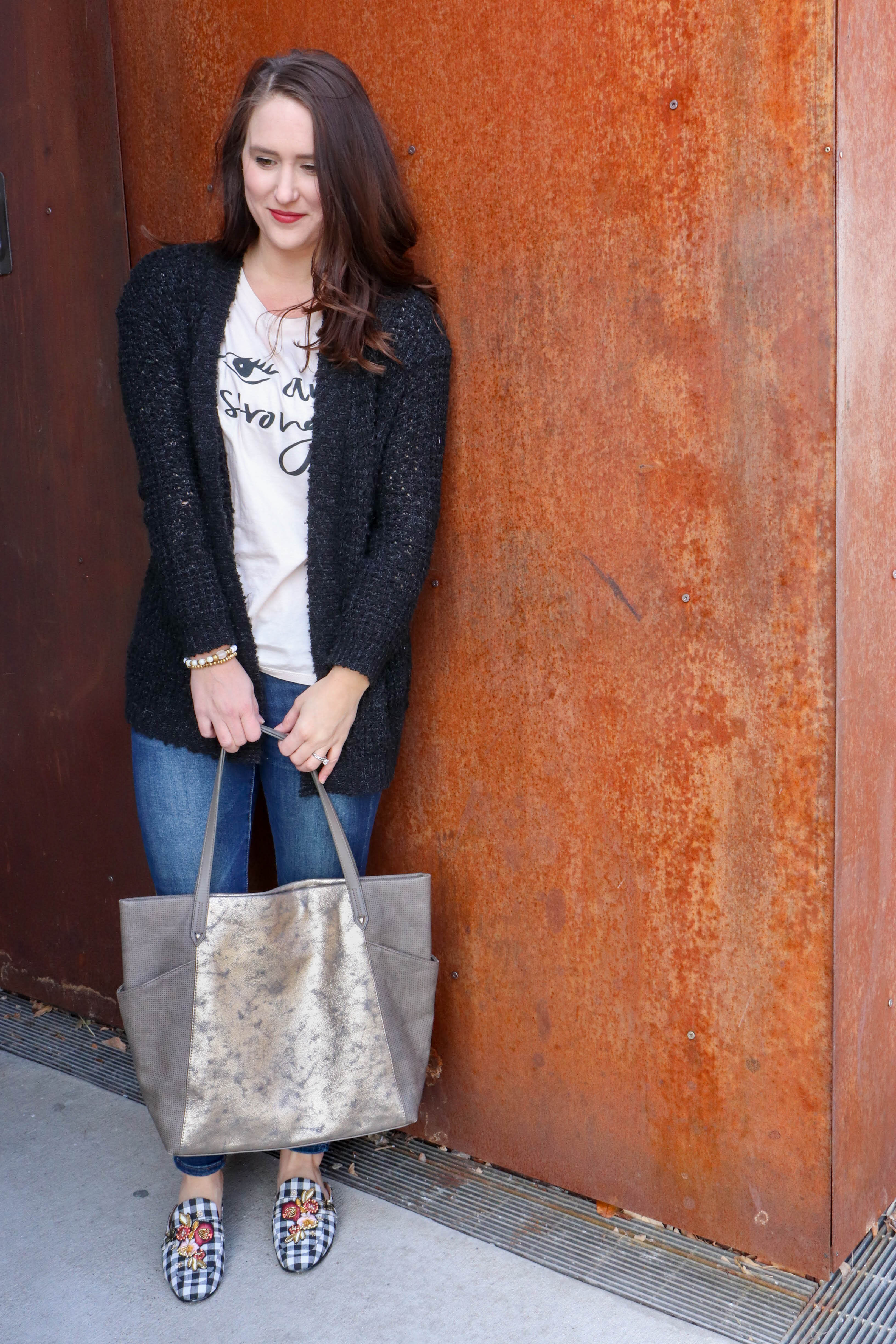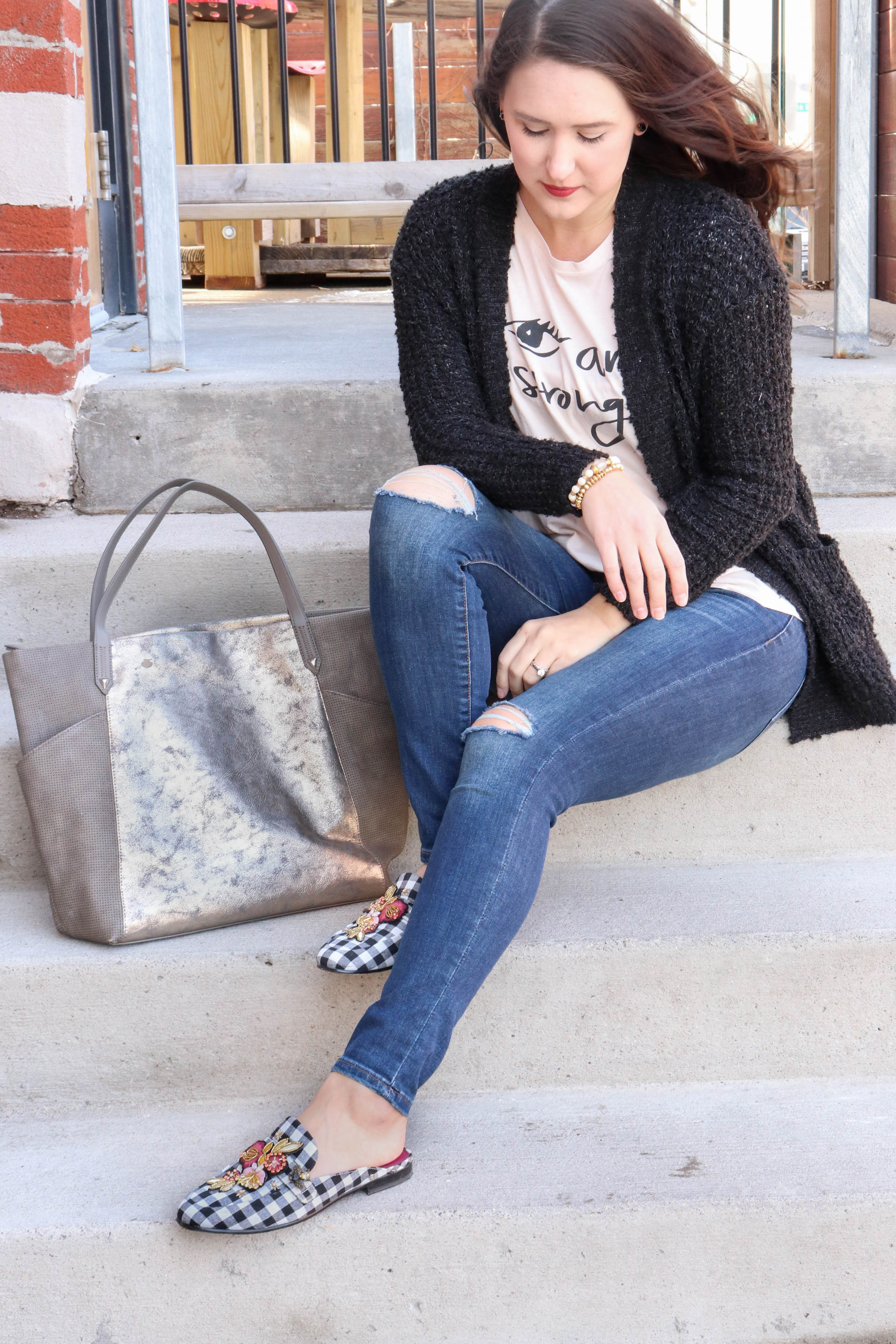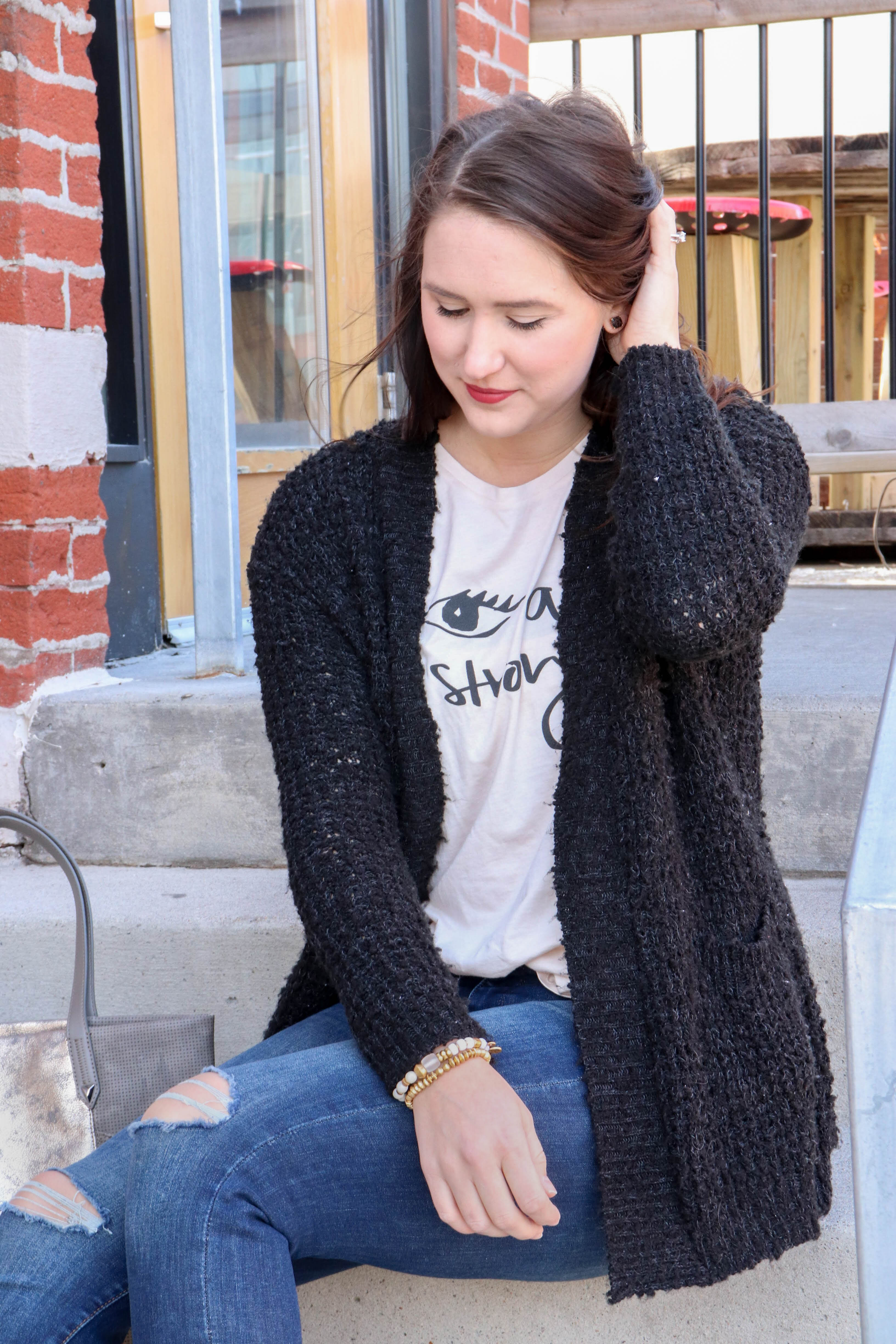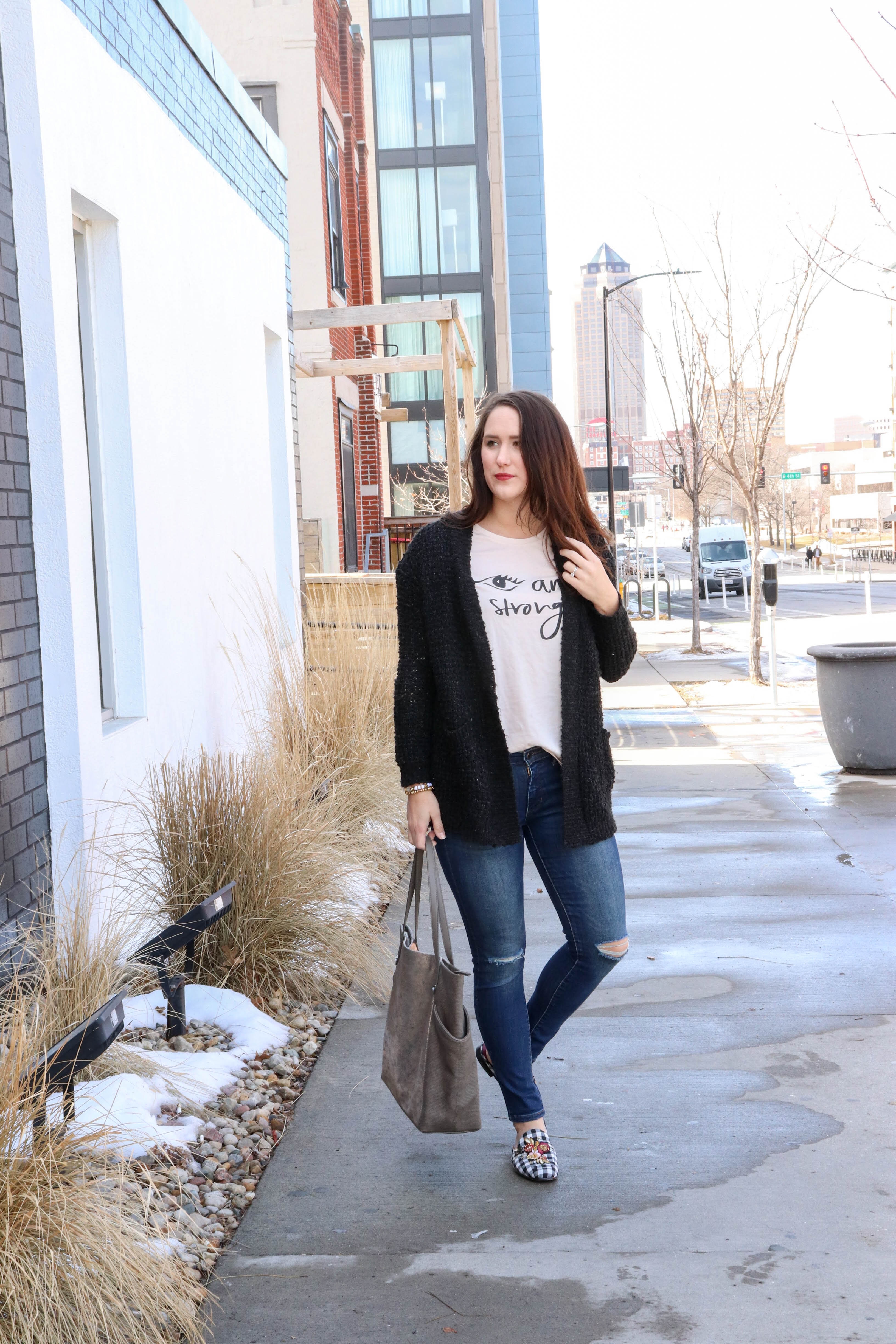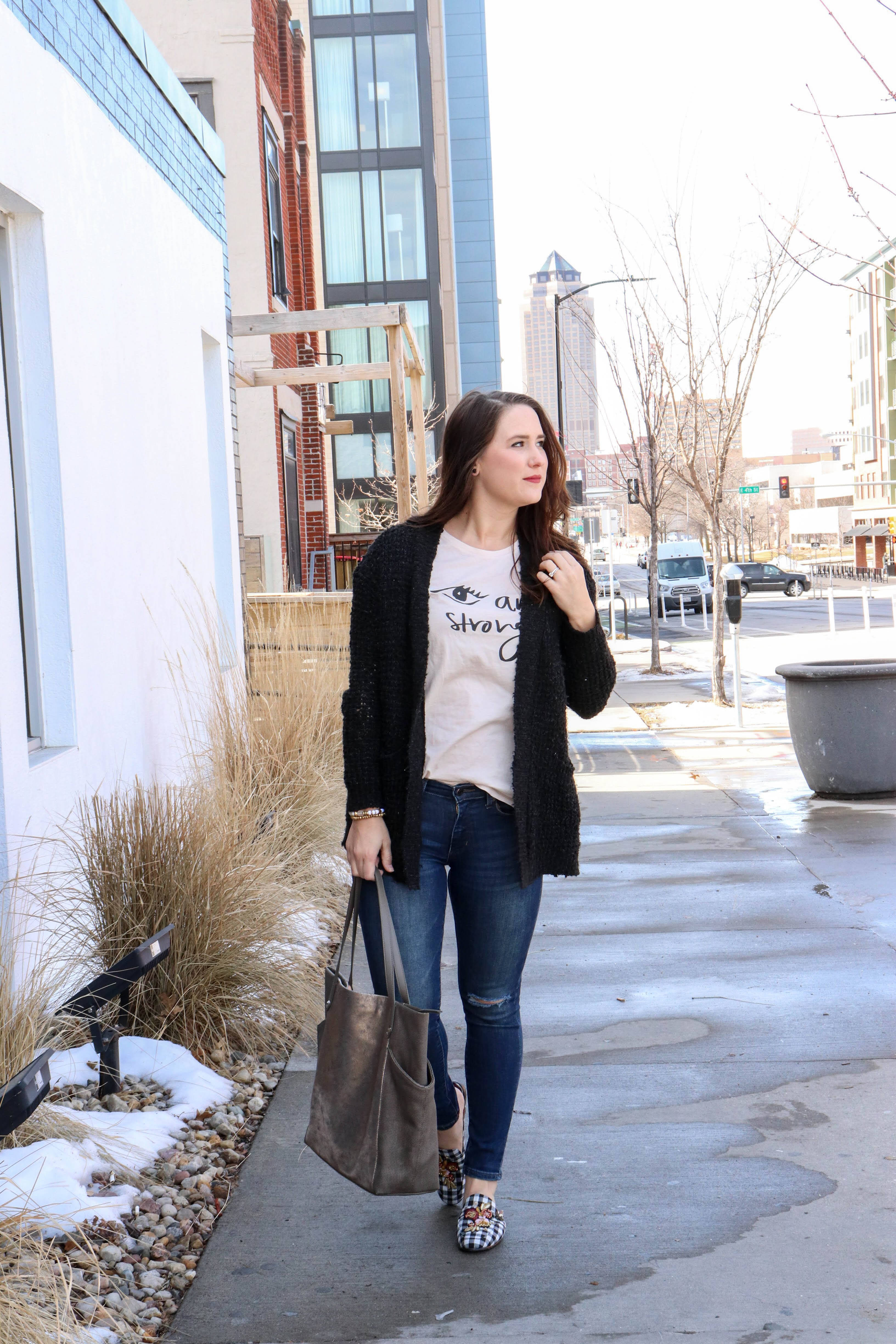 Stella & Dot Items (images linked):