When we pulled the trigger on our kitchen remodel in our older home, we had ideas for a small bathroom remodel too.  Not imagining the demolition would start as close in timeline as it did.  Four or five weeks into our kitchen progress, our bathroom was torn apart.  Just as we're sweeping up what we thought may be the last layer of dust, we dug into our bathroom and ended up gutting it.
Turns out, when you live in an older home, a small bathroom remodel – and kitchen remodel for that matter – always turn into more work than expected.  I fully understand this is consistent for anything involving construction, but a half-day demo, a three-hour Menard's trip, a few unexpected issues later and we were well on our way to showering in a beautiful new bathroom.  And since we are blessed enough to have family and friends willing to help, most of this was DIY so we learned a lot along the way.
Planning a small bathroom remodel in an older home?  Here are the tips T and I have for you.
Set a budget and stick to it. We had an idea in mind on what we wanted to spend and I'm proud to say we were able to keep it comfortable.  In my mind, we needed tile, a vanity and a mirror, but man-oh-man is there more.  Bathrooms are easy to spend less in certain places, so do research and shop around!
Check for water damage/possible repairs during demolition. One of our unexpected issues came while tearing up the floor.  We found our subfloor (see, I know these terms now!) to be wet/damp from moisture getting in somewhere, so we ended up tearing it out and replacing.  You just never know what lies behind or under in an old home!
Make it your own – trust your instincts. The instant you ask for opinions from others, the flood gates open.  We knew what we wanted and even if others disagreed, we didn't budge.  And now we're so, SO glad we didn't.
Hire people you trust.  Words cannot express the gratitude we have for our family and friends who helped us along the way.  No matter if it was my dad in there or T's friend helping out, everyone was trustworthy and we knew it'd be done right.  Less stress goes a long ways.
Ask the question.  We're not plumbers, we're not electricians, we've never hung tile… so instead of acting, we made sure to do our research, Google, and ask the experts where we needed to.  
We absolutely loathed our bathroom before.  It was the worst part of having guests over to our home, and since it's our only one, we knew it needed a lot of attention.  Equivalent to some apartment master closets, the total square footage is small, so our idea was to keep it light and airy.  Something inviting, modern and clean.
During all the chaos, we forgot to take true "before" pictures, but hopefully you get the idea.  Without further ado…
–Before–
–After–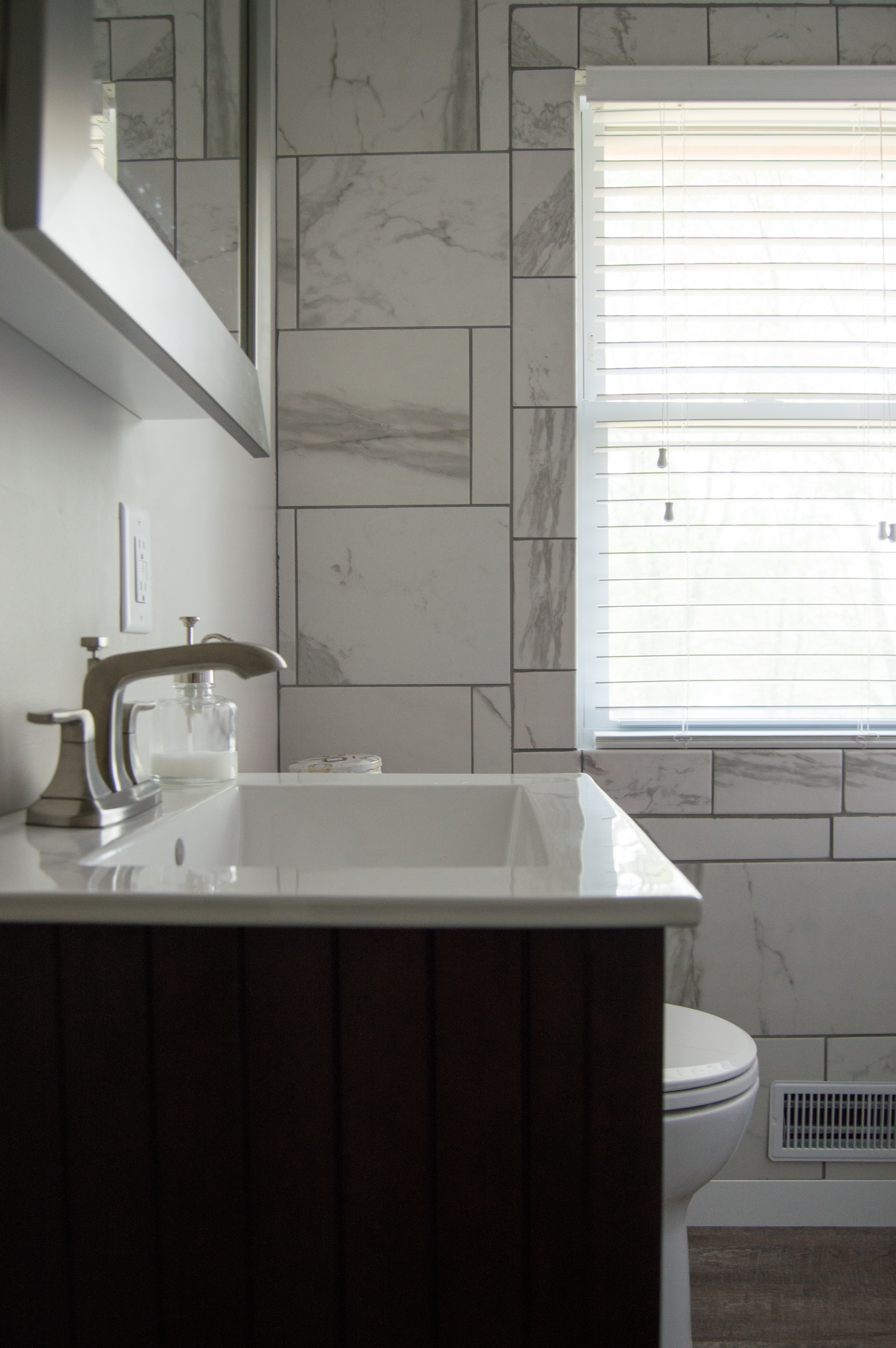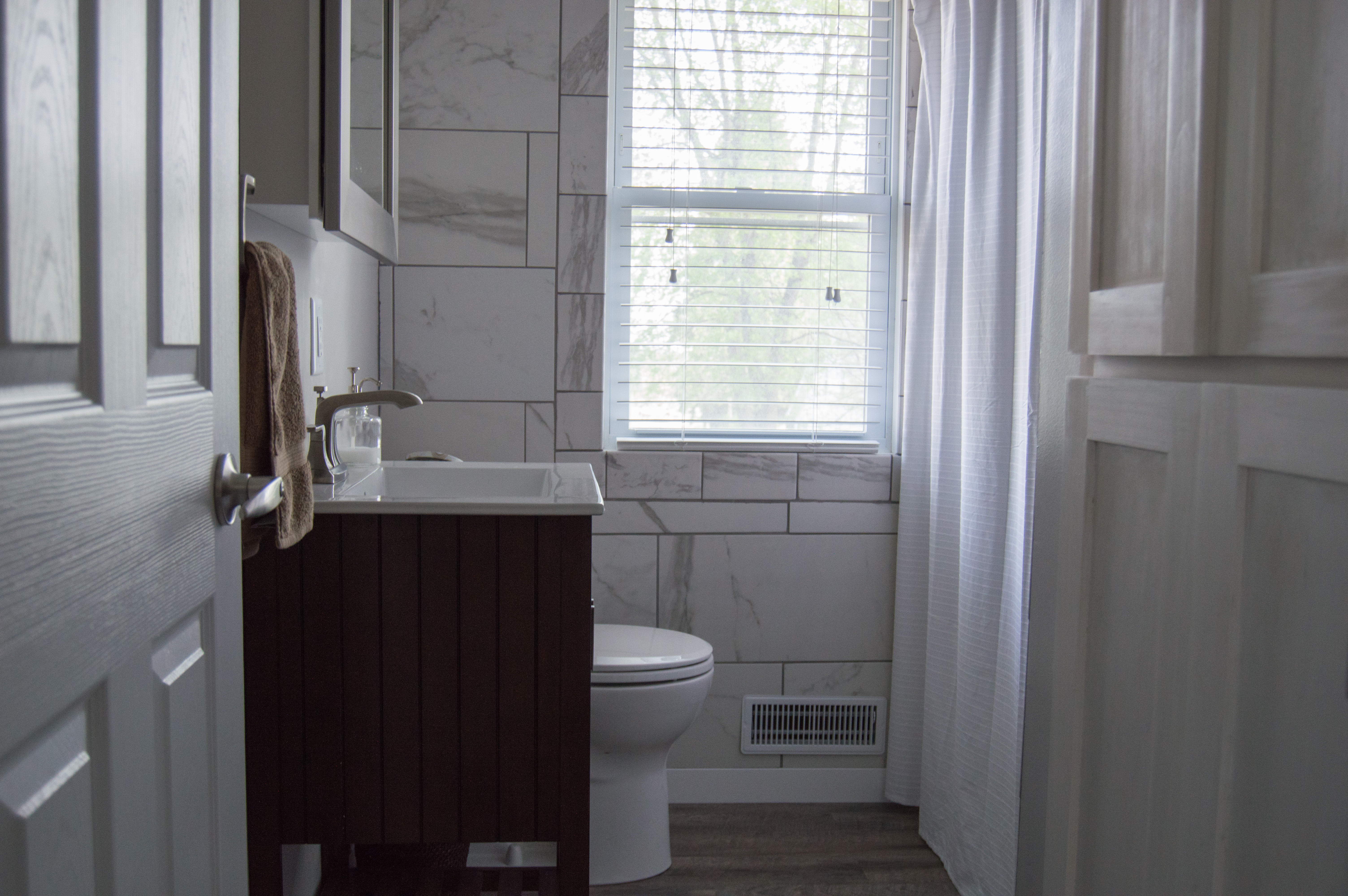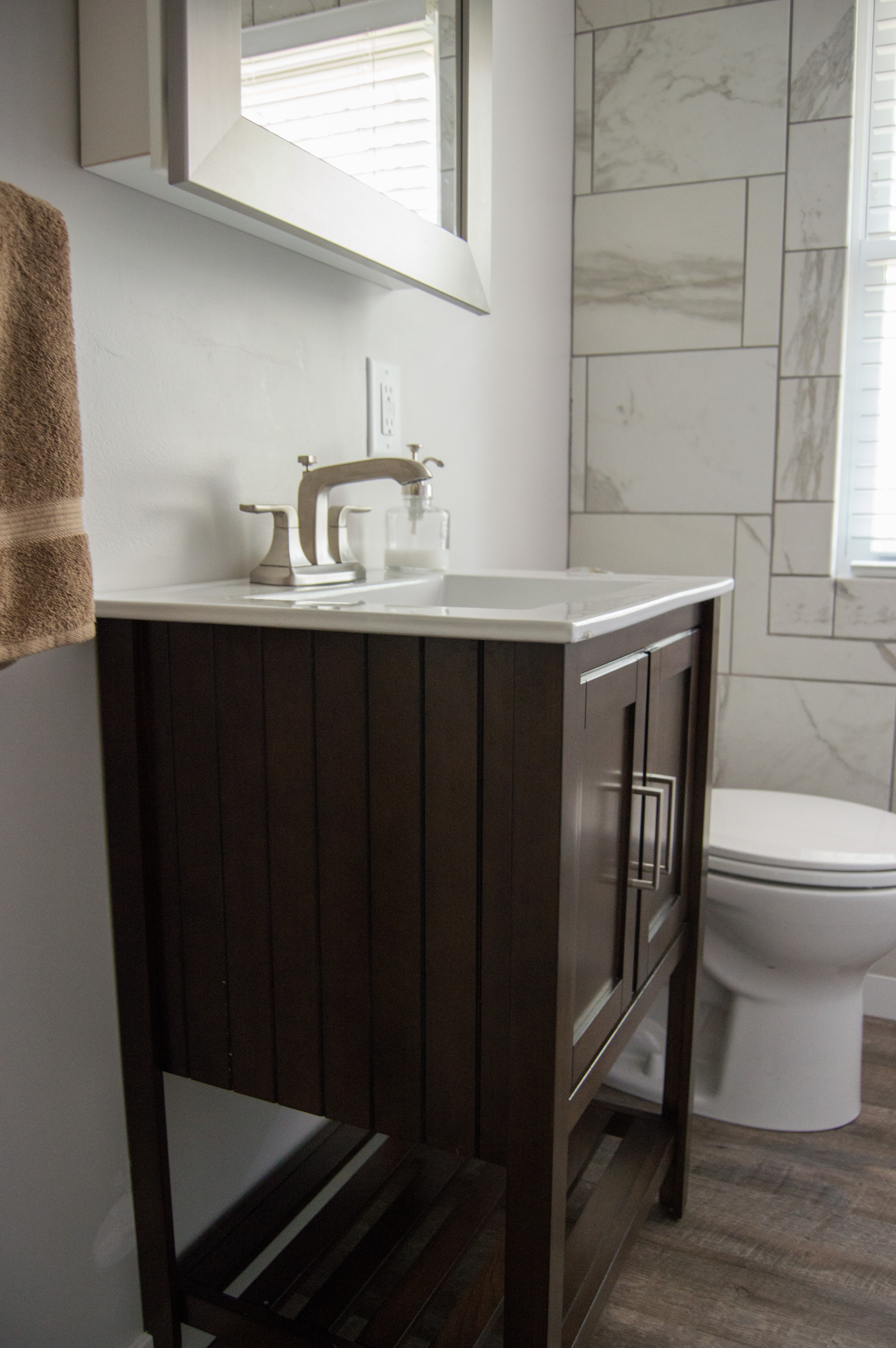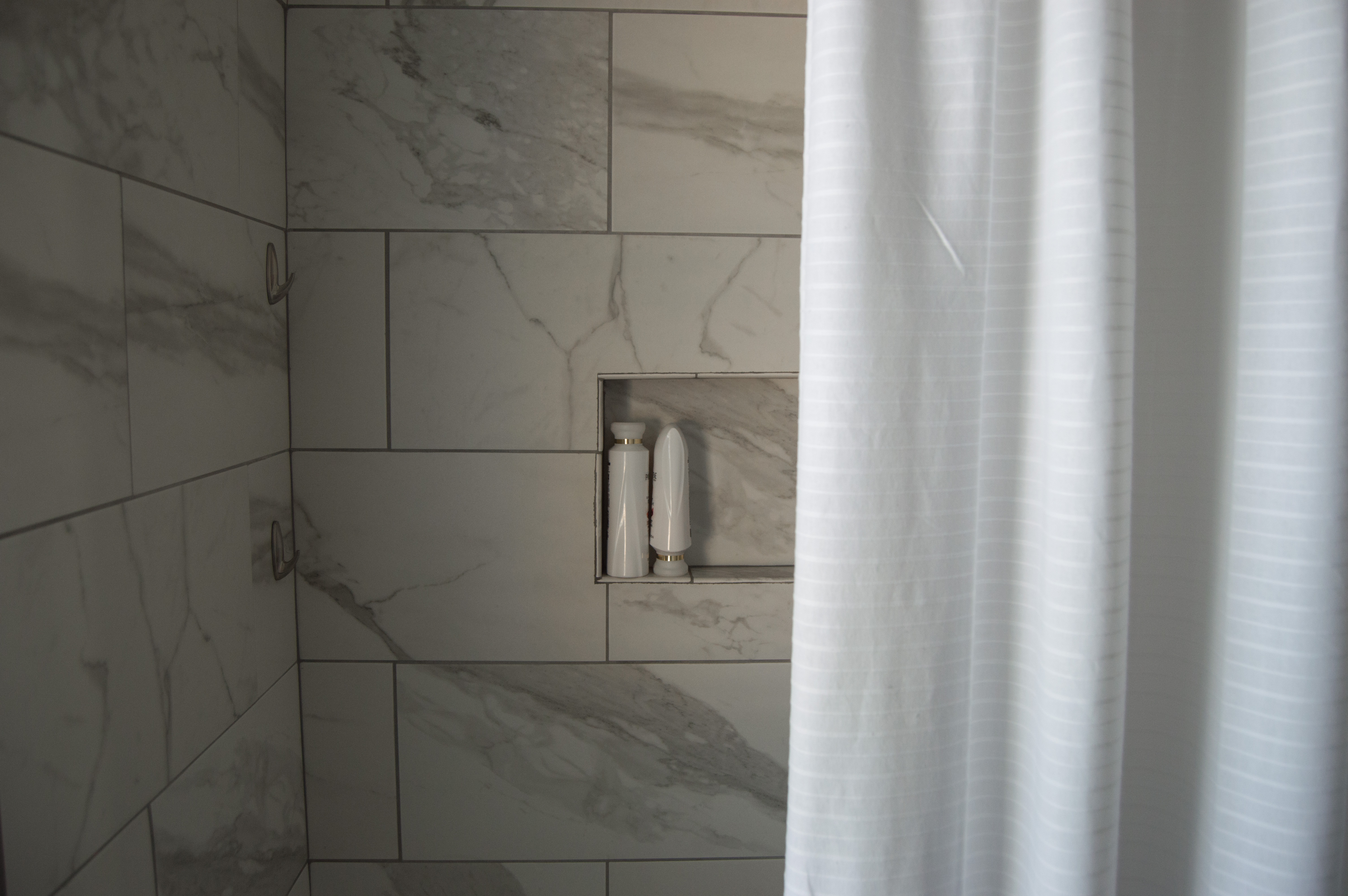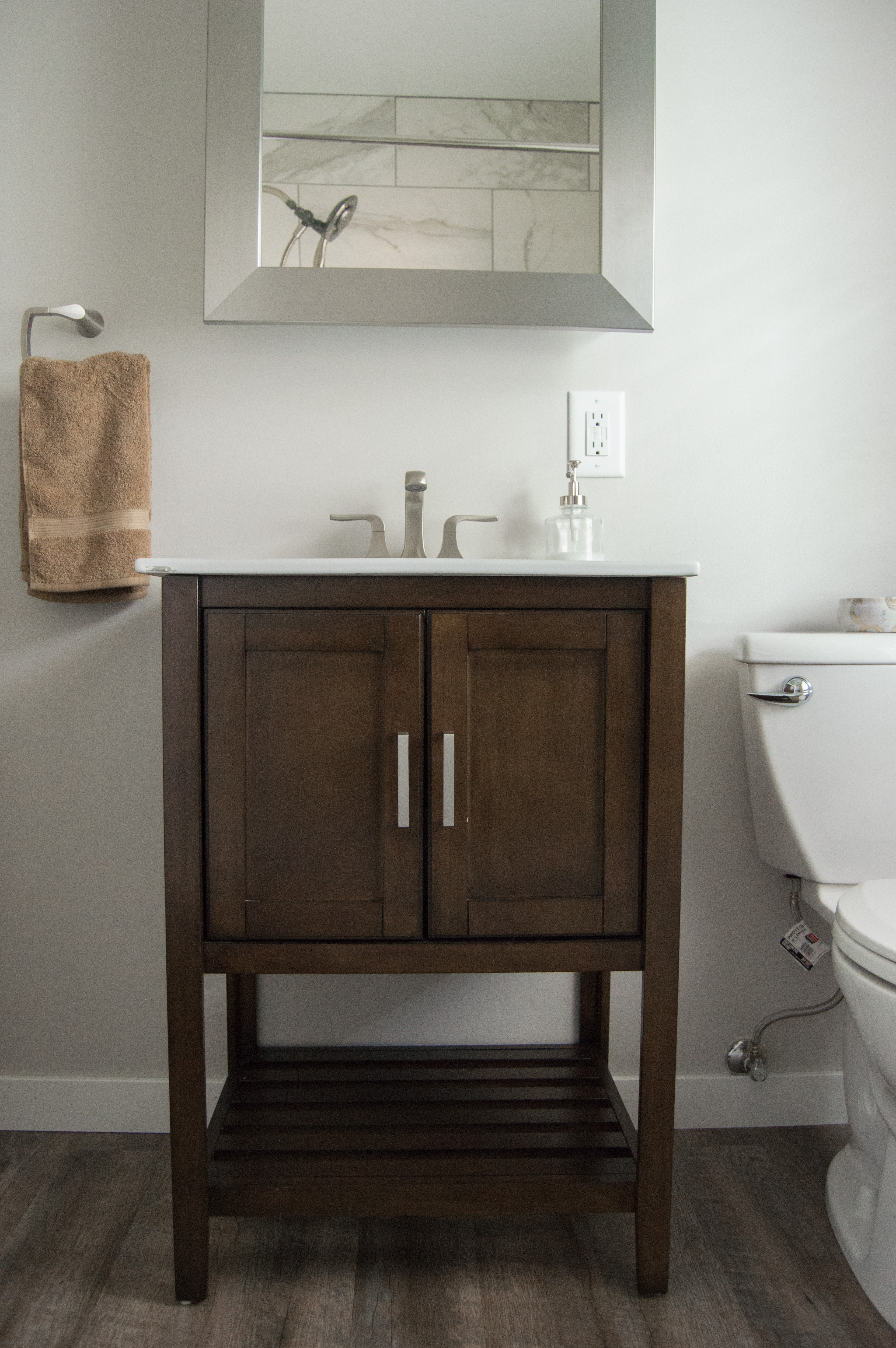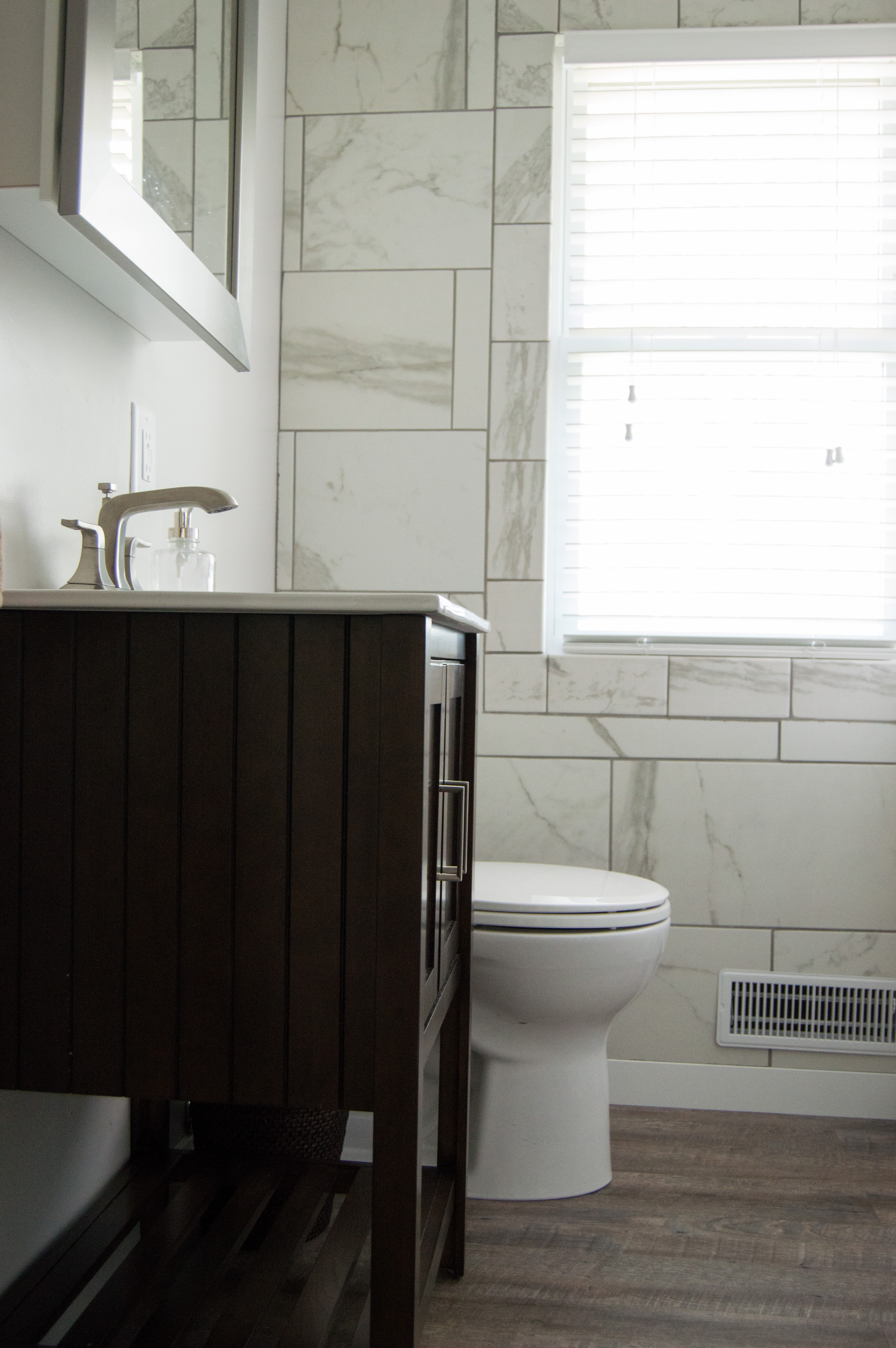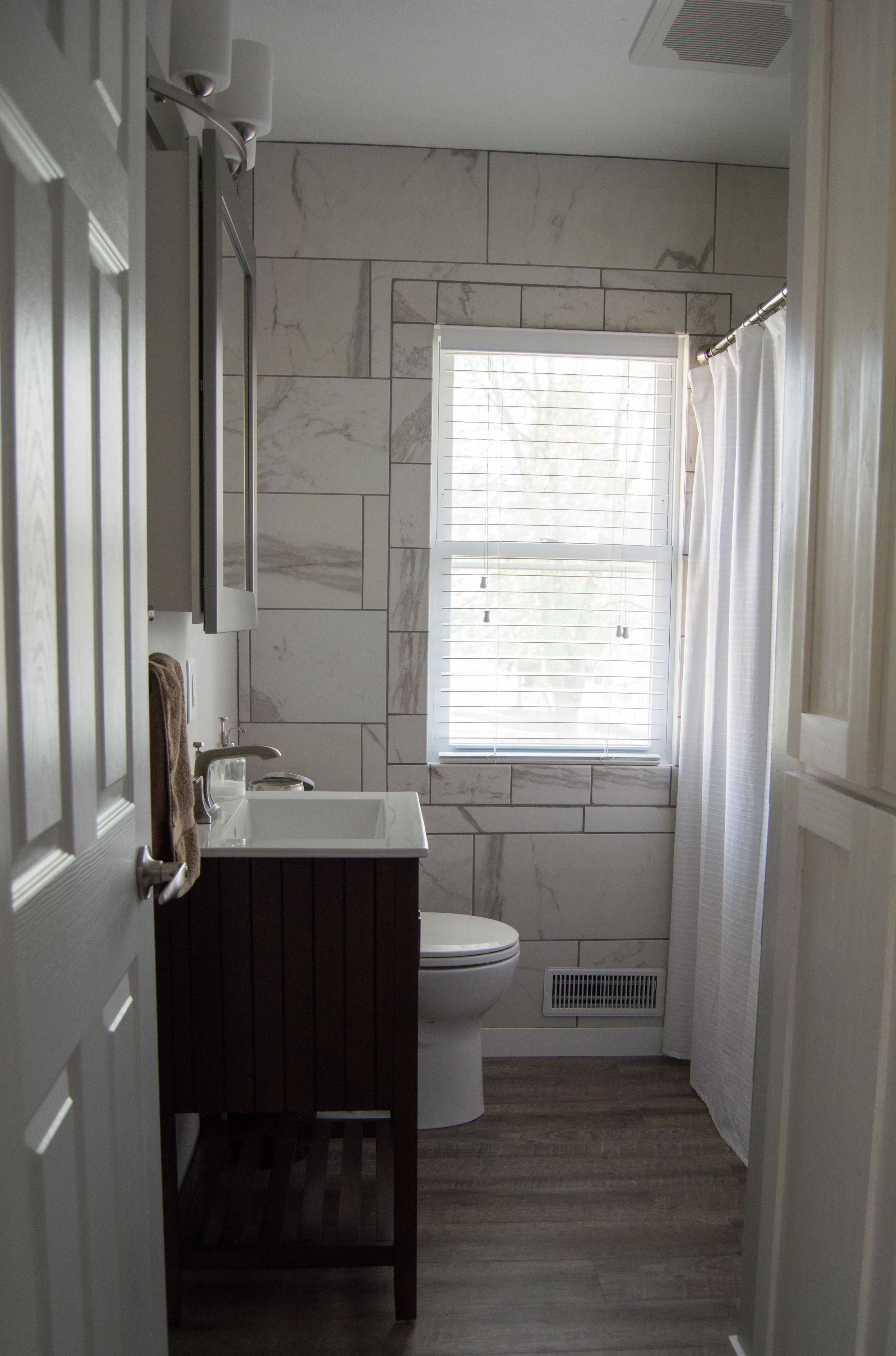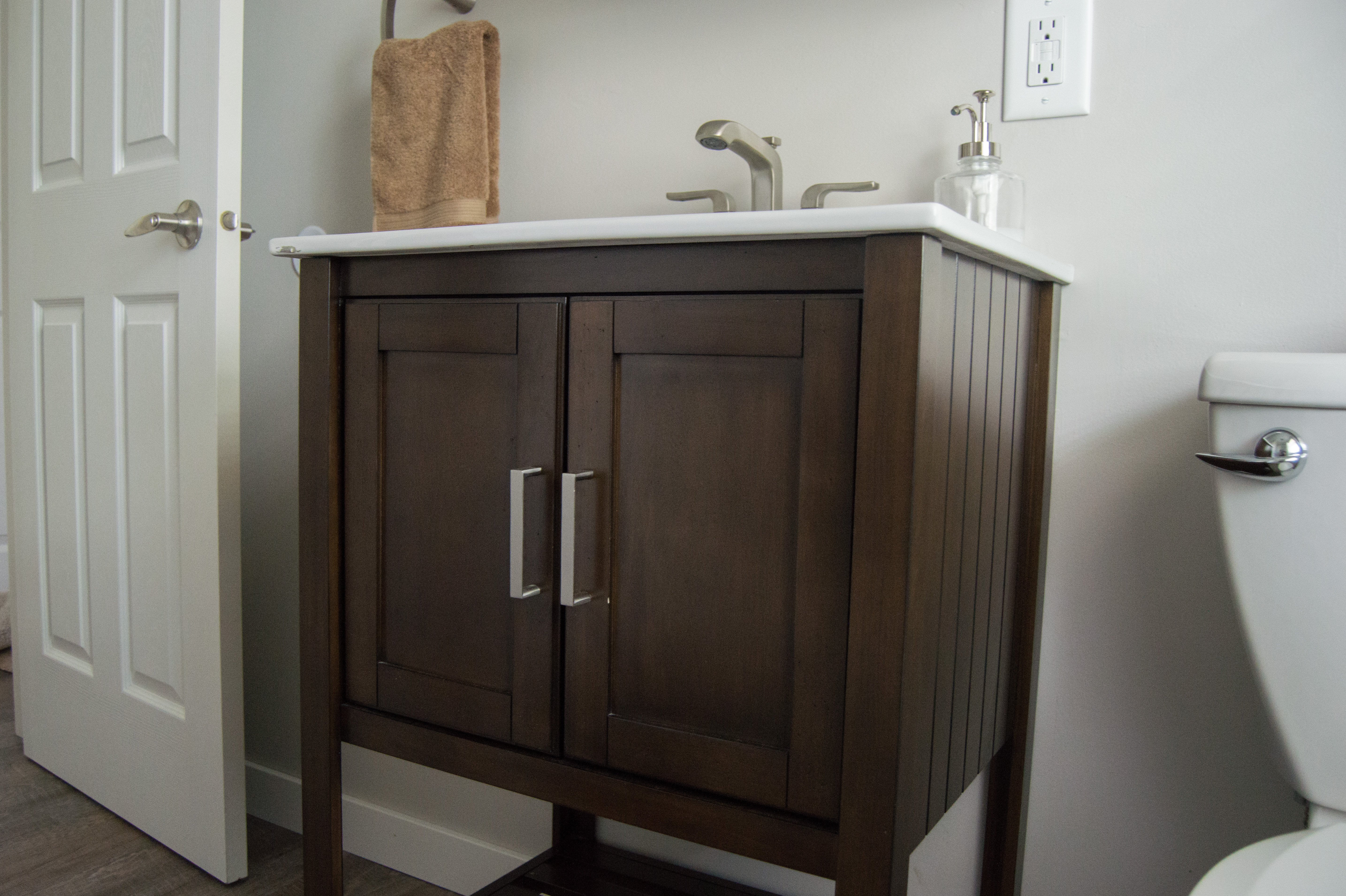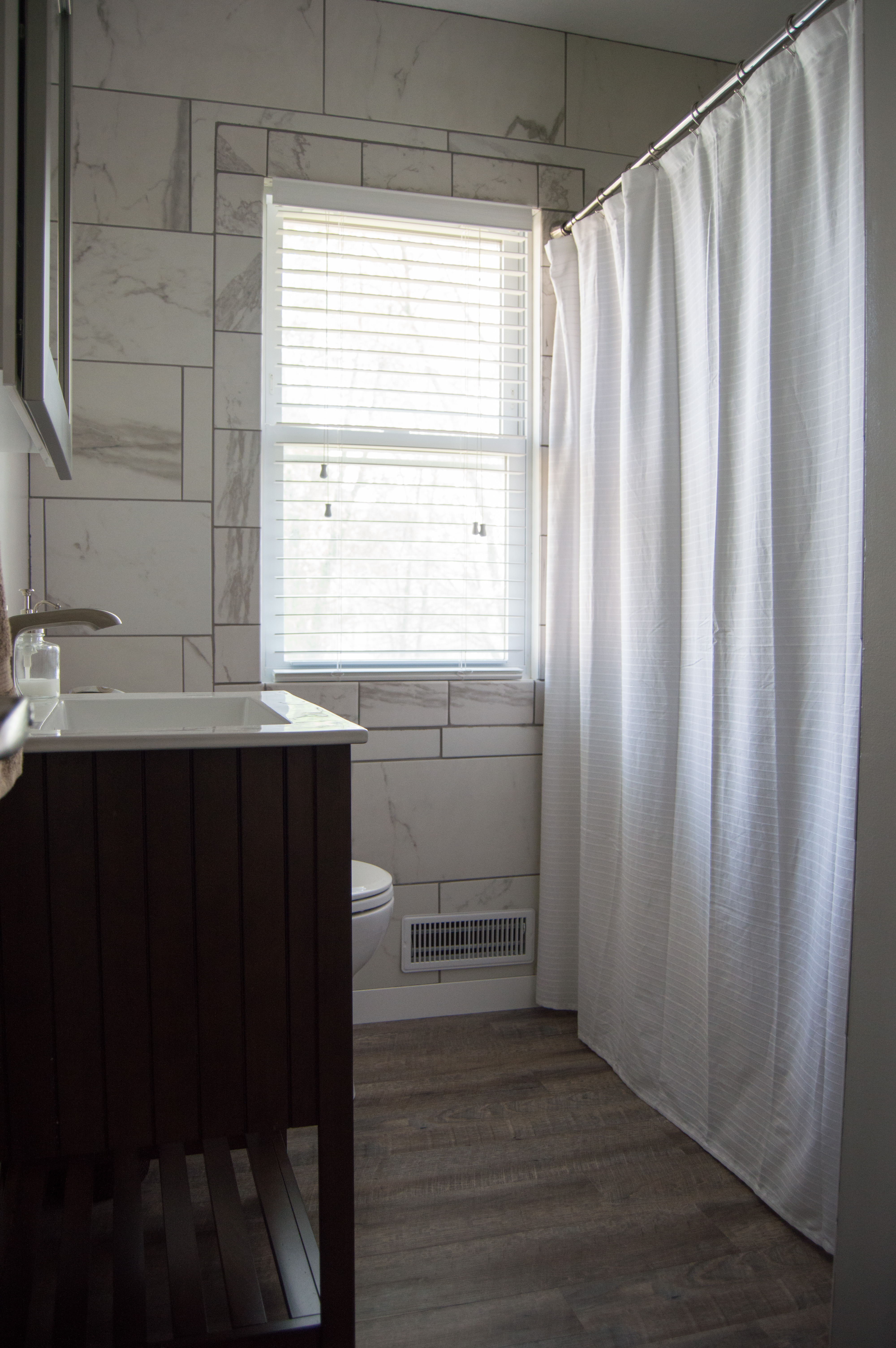 We still have some details to finish – handles on the cupboard doors and some exposed shelving above the toilet.  But, creating a home takes time and there's no need to rush.  We couldn't be happier with the transformation and are loving our new space.  Embarrassment no more!  Come visit anytime.
What would your ideal bathroom look like?
xoxo.  a