Happy Friday, friends!  Trying something different on my corner of the internet today.  Something for the special men we have in our lives – whether it a husband, a boyfriend, a bestie, a brother – it's one for the guys.  All about those difficult topics we hesitate to discuss with the important males in our lives.  After such a great response over our "what we've learned after two years of marriage" post, it inspired me to keep going on lifestyle topics involving men, and for me, involving T.
So what are those difficult topics we shy away from discussing with our men?  Between T and I, we came up with three good ones.  Even though we've been together for over 7 years, there are still things we may or may not discuss easier than others.  Usually it's the delivery of these subjects that makes them awkward, so whether it be finding resources or spinning our attitude, there are ways to help men with these difficult topics.
grooming
As women, we've been constantly bombarded with how to apply make-up, remove unwanted hair, keep our skin soft & glowing.  It almost comes naturally.  And it's the complete opposite for men.  They have more body hair, beards, mustaches, tougher skin and way less resources on how to deal.  Plus, they have a higher chance of losing all that hair.  Could you imagine?  No.  This is where a helpful company like hims comes in handy.  When we can't help our guy, they have amazing educational resources (and great products) for guys to turn to.  Hims skips the awkward moments and drops knowledge in a very cool-dude way on their informative blog and provides straight-forward products for hair loss, skin and more.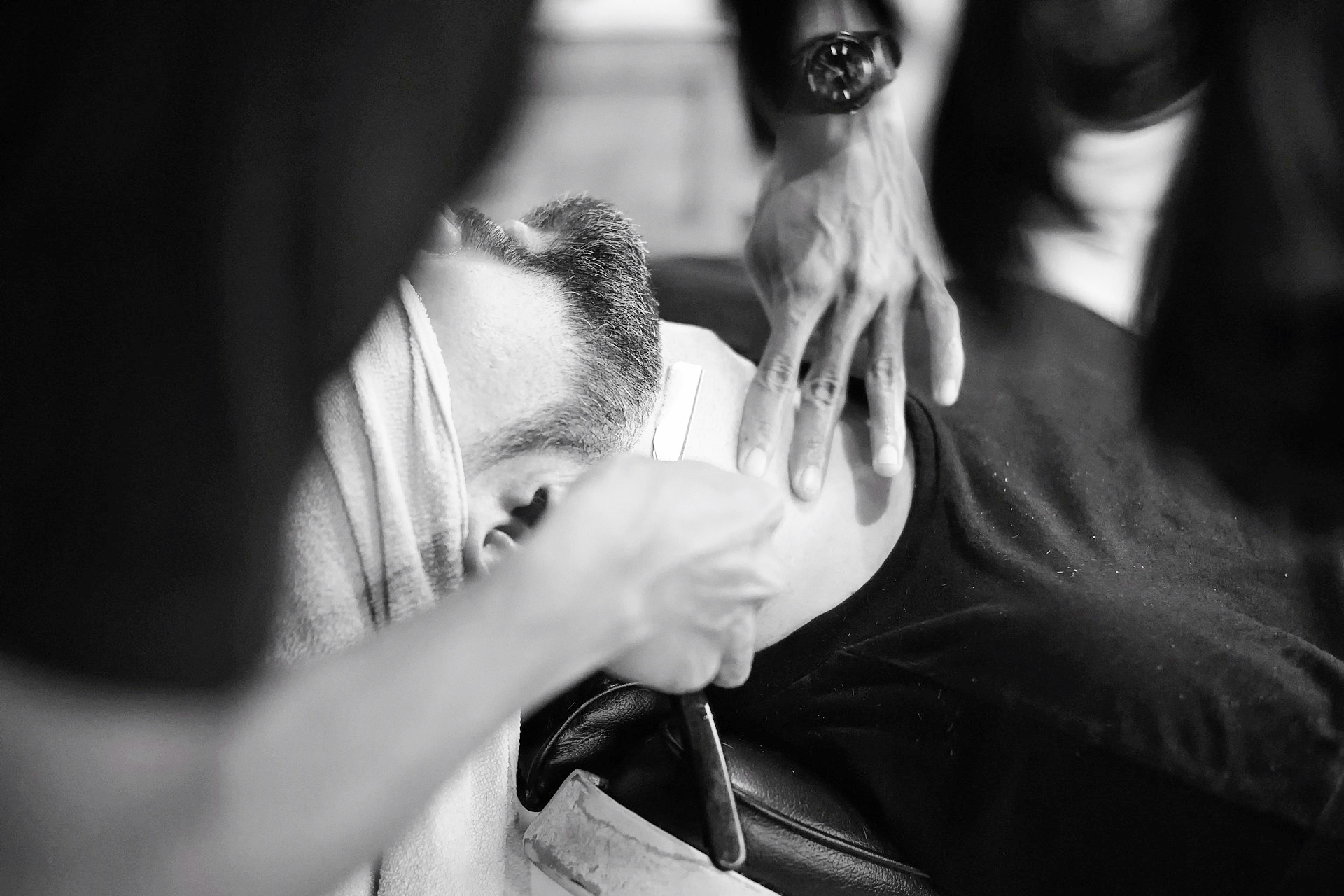 wardrobe
This one always surprises me.  Most of us women have the perception that men are confident. Like, always confident.  When in truth, they stress over vanity just as much as we do.  No, most don't apply concealer or eyeliner on a regular basis, but they do have to get dressed.  And let's be honest… some really, really do not care about their outfits… but I think we'd be surprised to hear how many find it a daunting task.  In this area, I try not to criticize in a negative way when T asks me for my opinion.  I make alternative suggestions when I don't like something he's wearing or I simply go buy him a new shirt I like.  Really, they do trust the women in their lives when it comes to this area of our expertise.  But keep them feeling good by making his wardrobe a positive place.
 diet
We all want our men to be around for a long time, right?  But sometimes their naturally higher metabolism makes for worse food decisions, or maybe it's just their cravings.  Either way, diet has the tendency to be a hot button issue with the male species.  When it comes to this topic, it can be tricky.  And without being too pushy about what they're eating, I try to focus on guiding by example.  Coming up with ways to cook delicious tasting food without adding all the calories and working on proportions.  Trust me, it's been a slow process from carry-out pizza multiple times a week to homemade meals 98% of the time, but we've arrived.  And we're both much happier.
So as hard as some of the difficult topics are to discuss, it's always worth finding a way to educate, communicate or guide your male counterpart.  They have insecurities just like us and with a little love and encouragement, the discussions can be much easier.
Do you have trouble talking your man about anything?
xoxo.  a