The last thing I thought I'd add to my closet this season is this Gap jean skirt.  Why?  I absolutely loved the 90s trend revival when I first saw jean skirts surface again, but I had no intention of participating.  Not for any specific reason, but there are some trends I feel don't fit my so-called "style" or aesthetic, or some I feel I can't "pull off".  But when I saw this Gap jean skirt on sale (still on sale!), I took the plunge.  Plus, having the style repeatedly showing up on my IG feed made it harder and harder to resist.   And after styling with this lightweight striped button-down – a recent TJ Maxx find – for a perfect late summer look, I knew it deserved a spot in my closet.
I shouldn't be surprised.  Gap is one of my go-to stores and I hardly ever have a complaint about their items, but knowing I'm a hard fit with skirts, I had my doubts with a pencil style jean skirt.  A pleasant surprise when the fit was great, it was actually comfortable and the fringe and distressed details were just right.  You also can't beat the under $40 price tag!
Beyond the skirt, a part of this outfit I'm continually wearing this summer are black accessories.  Black sunglasses, my favorite black bow sandals, and black accented purses like this Chelsea bag by Stella & Dot.  In past years, I've strayed away from the dark accents, but I'm loving the detail it adds to outfits and it will transition to fall really well.
In other news…
I'm brainstorming new content for fall and as you all stick with me, I'm hoping to get more personal and add value to my posts.  If you have any questions, ideas, recommendations for any subjects you'd like me to cover, leave a comment below!  I'd love to hear from you.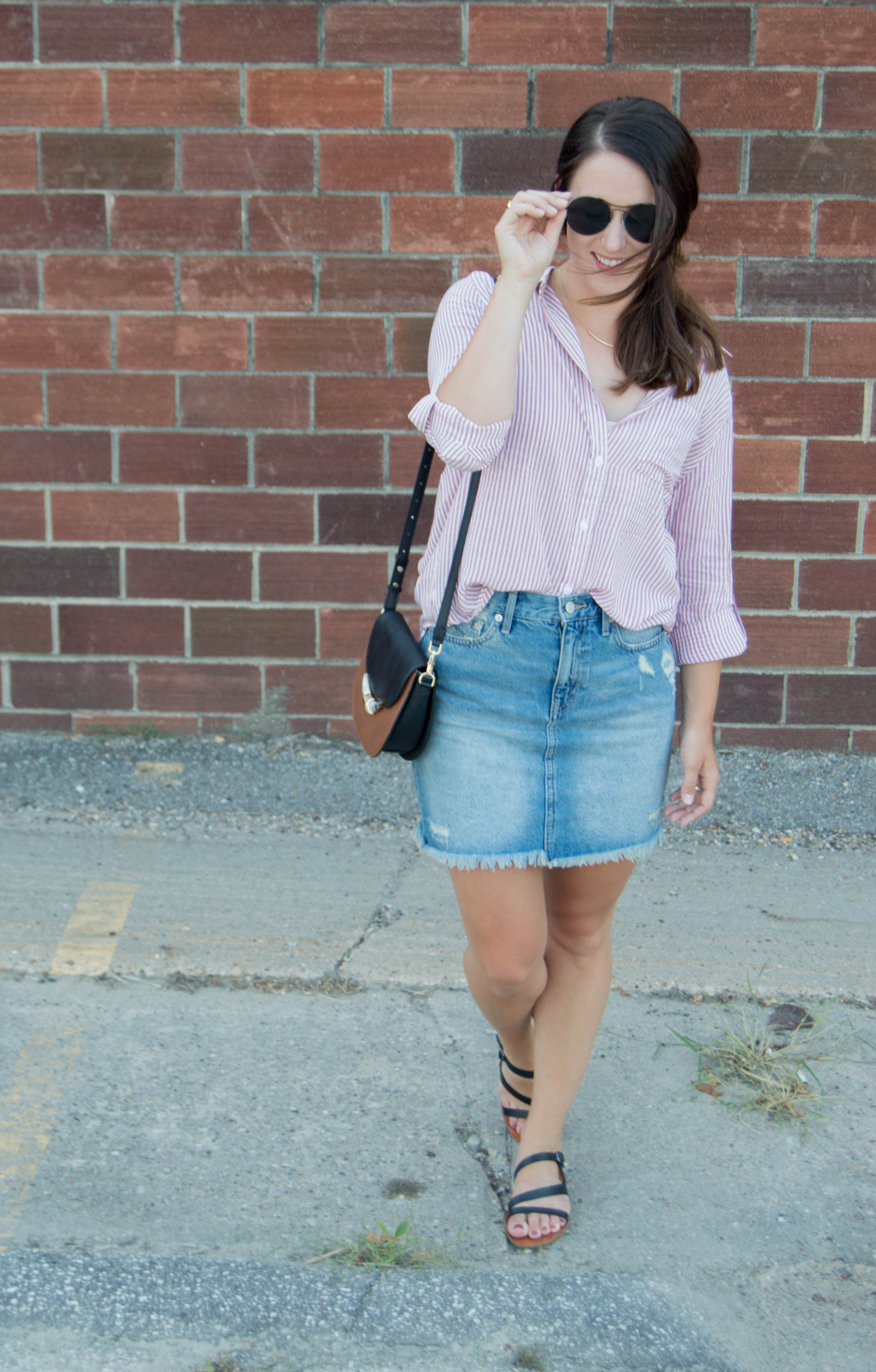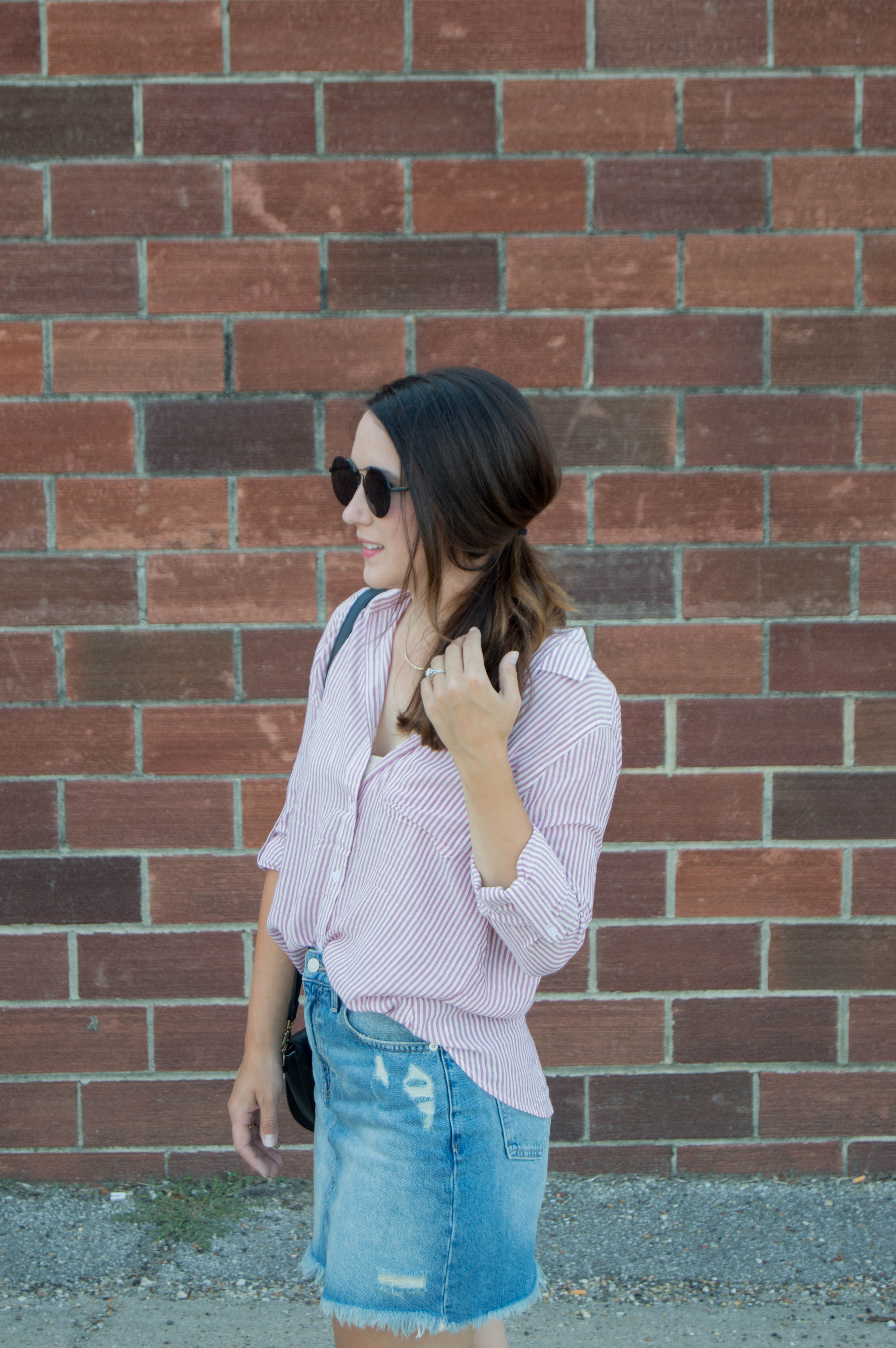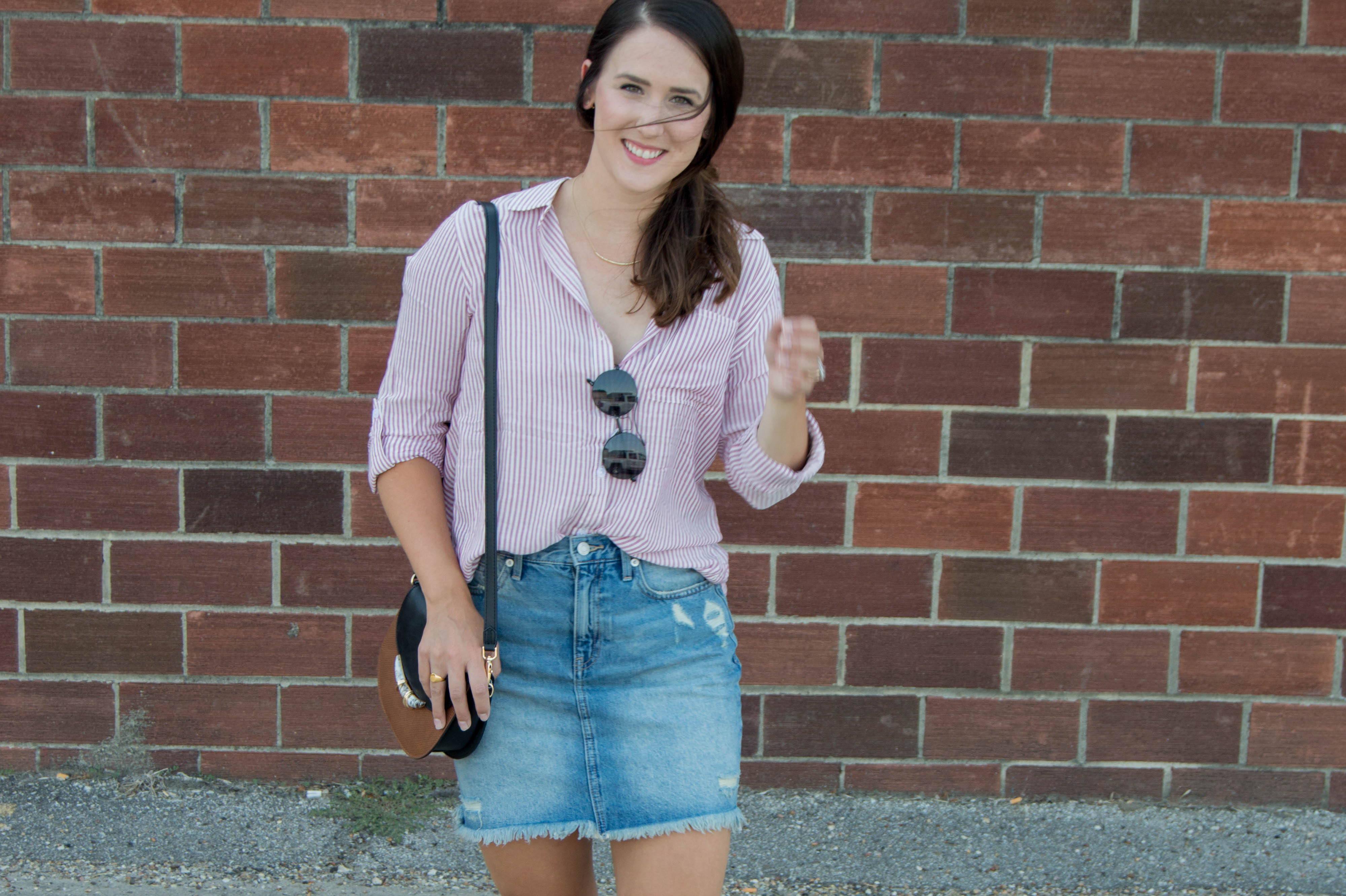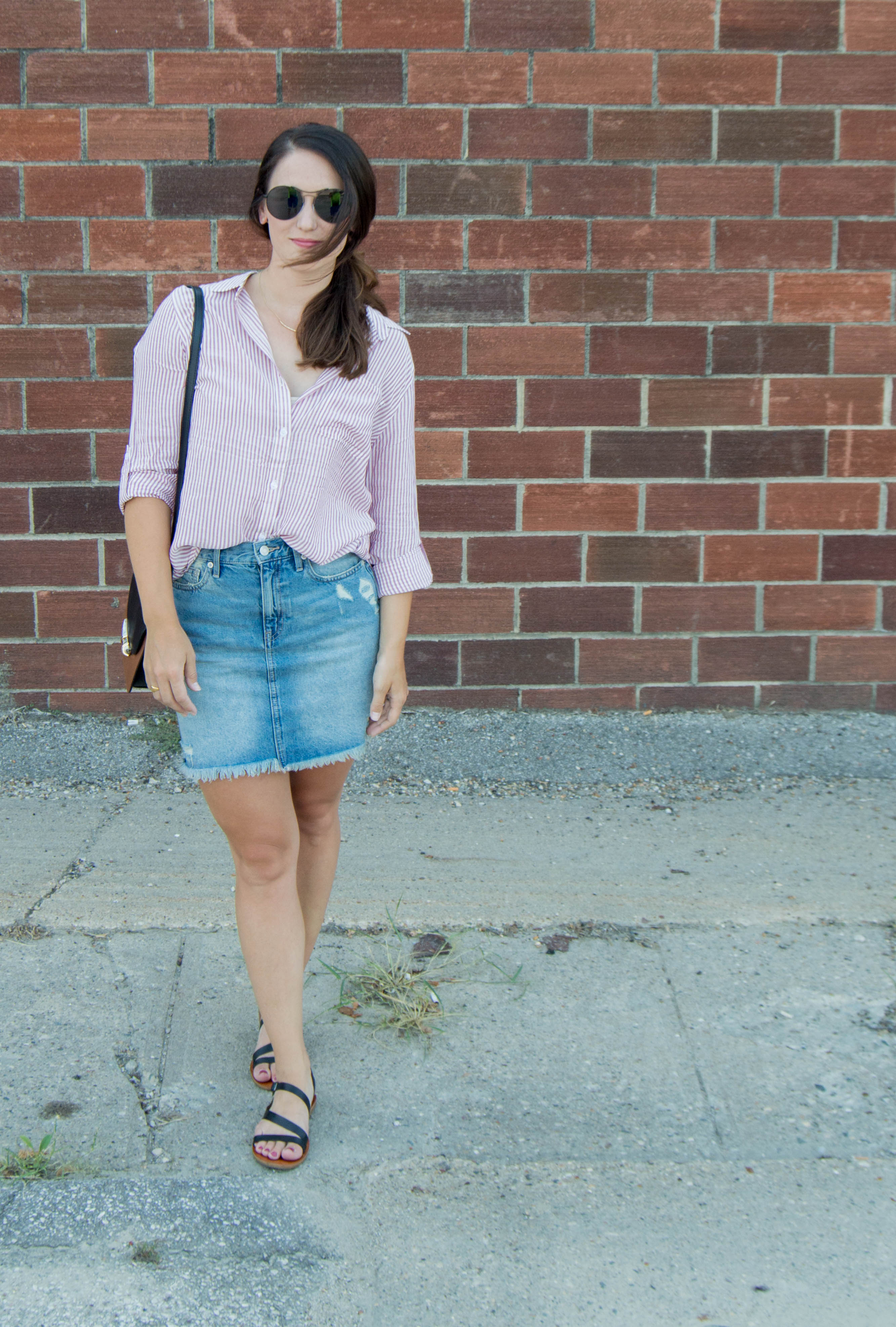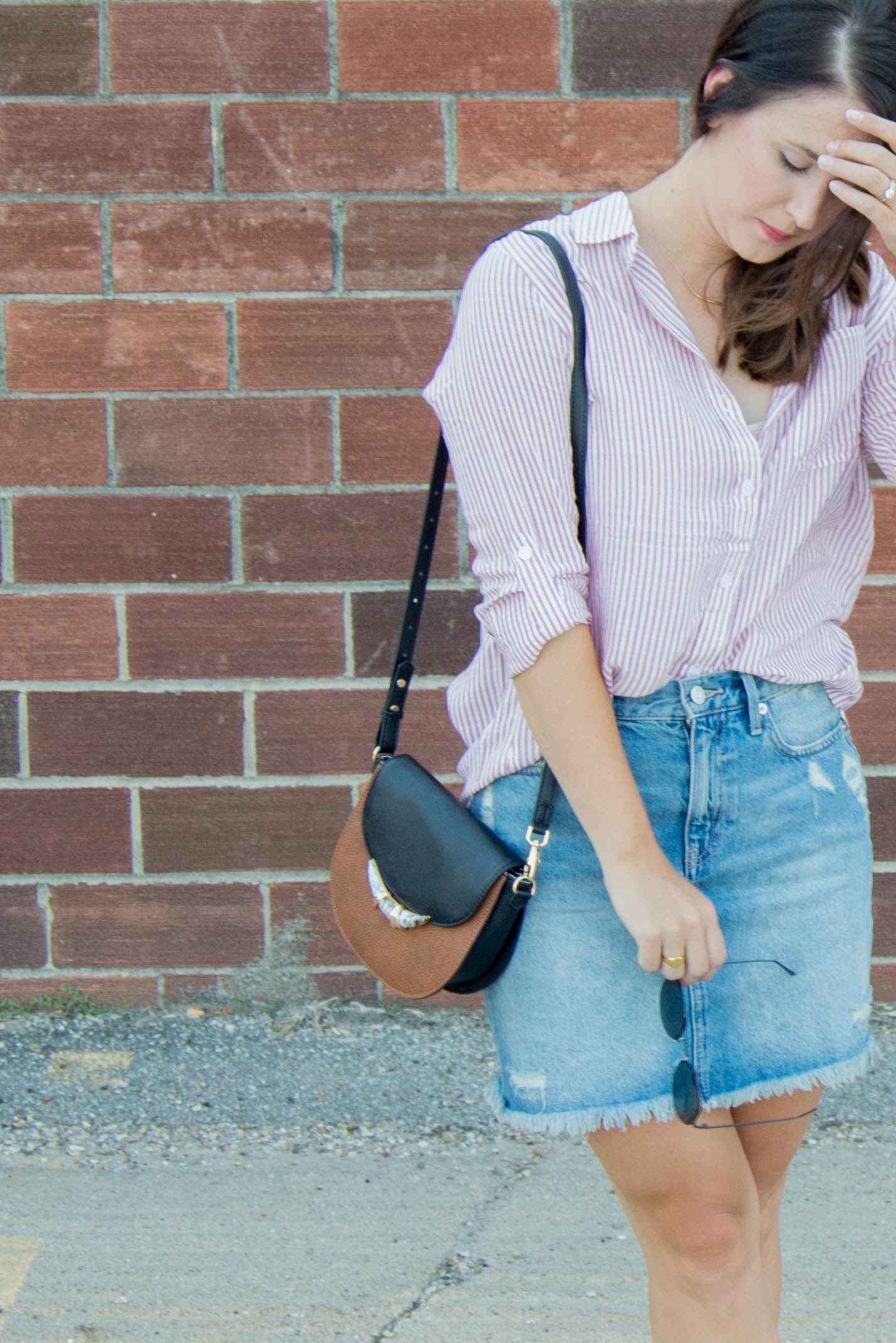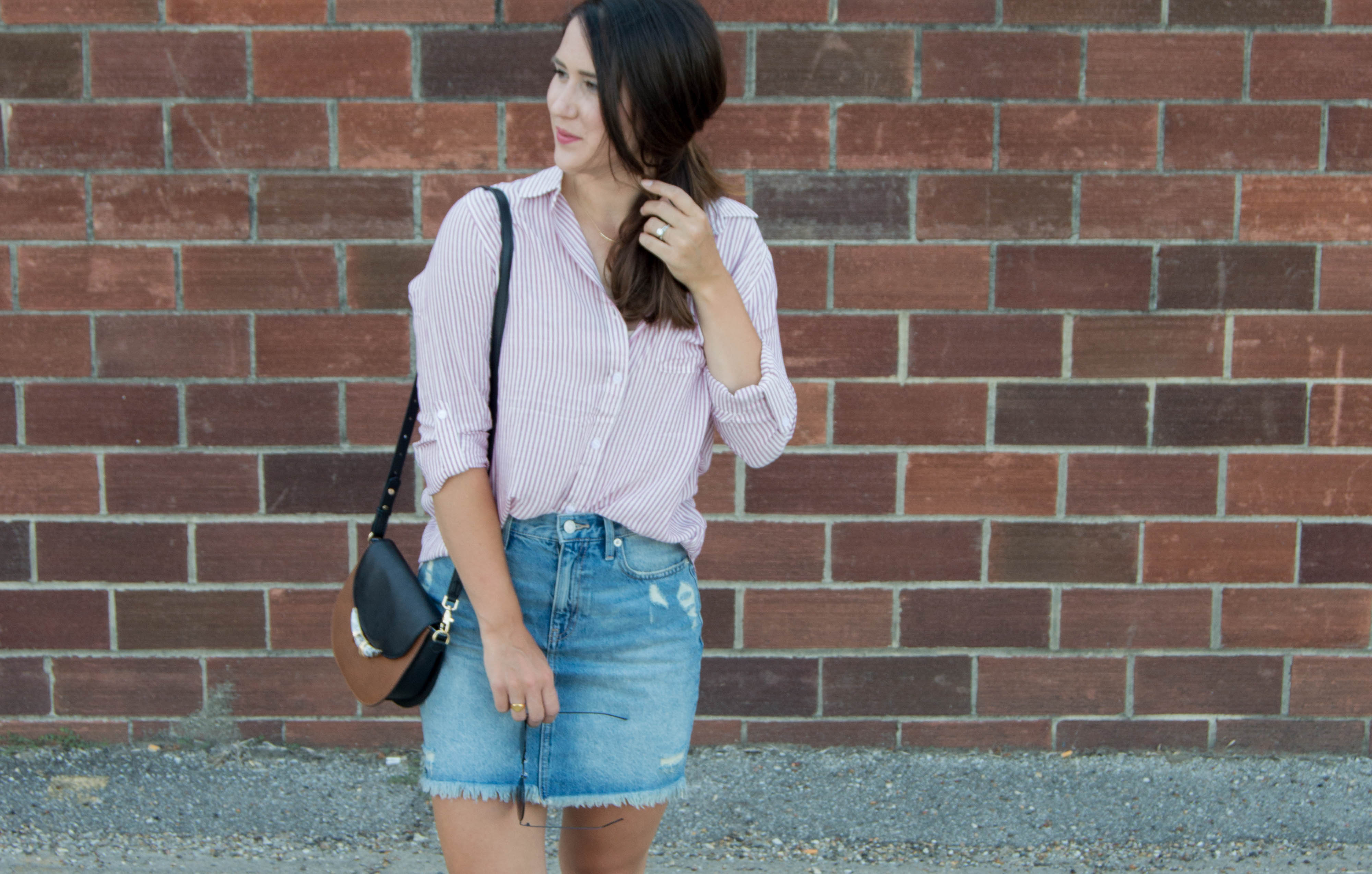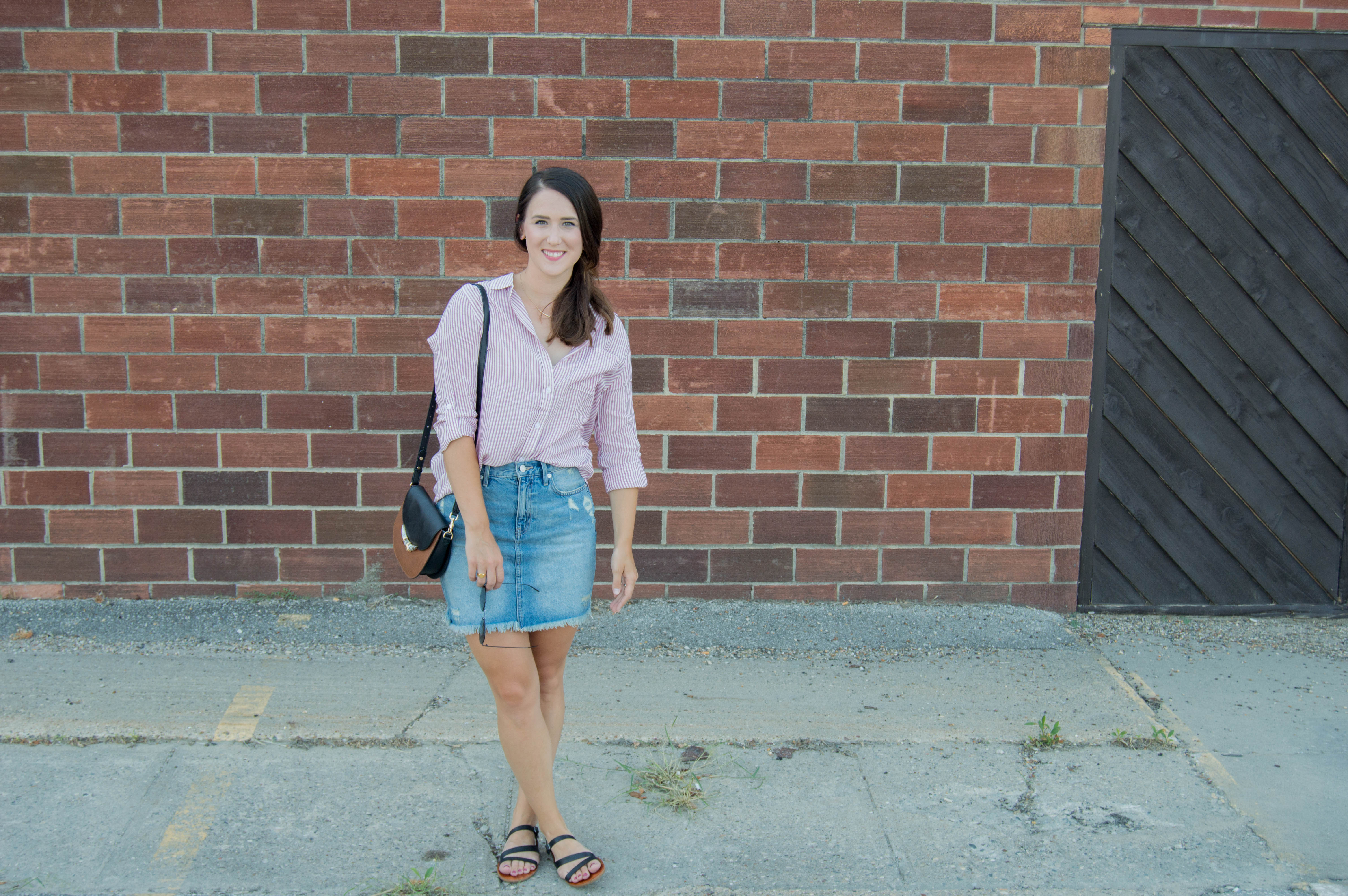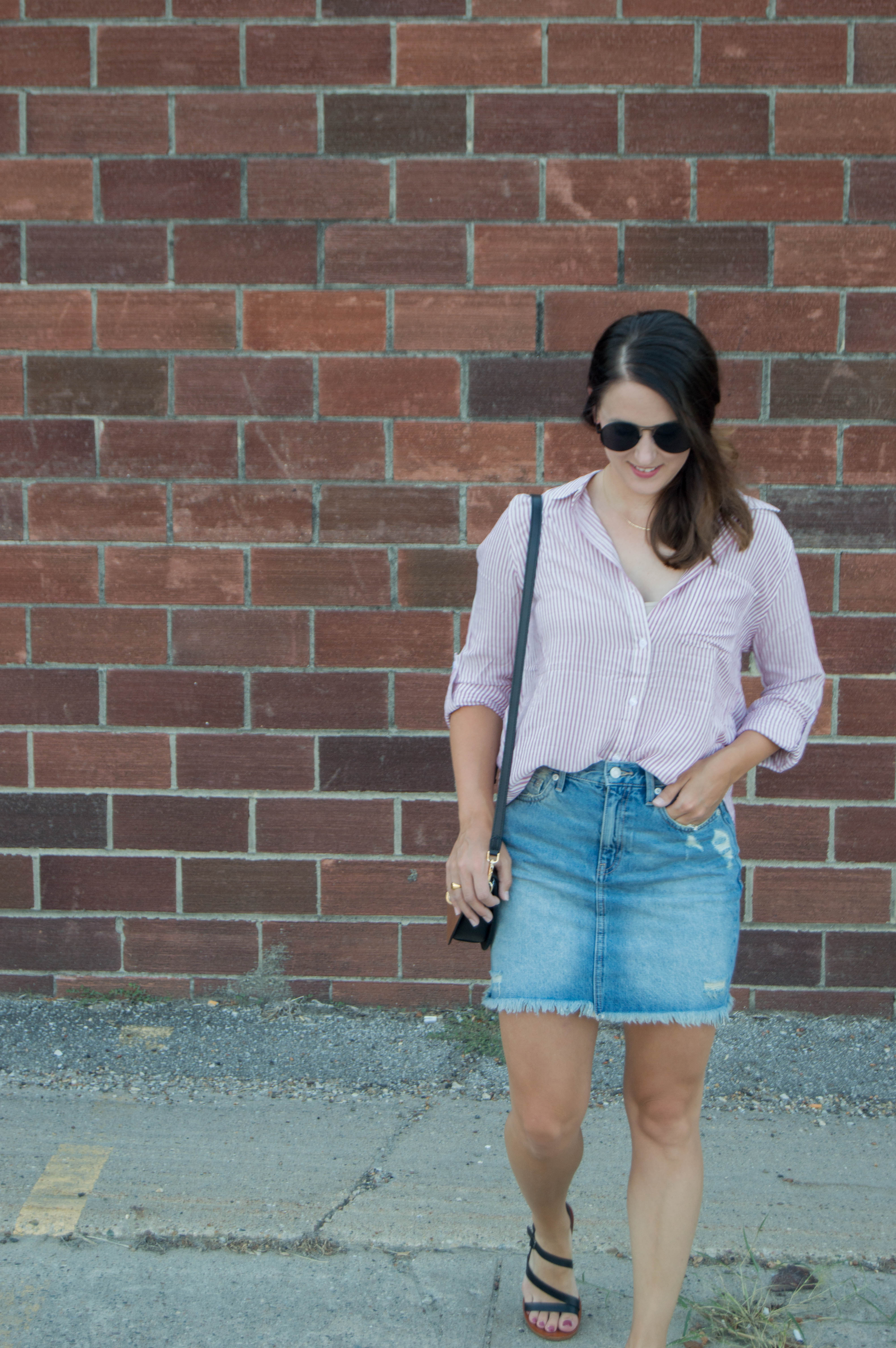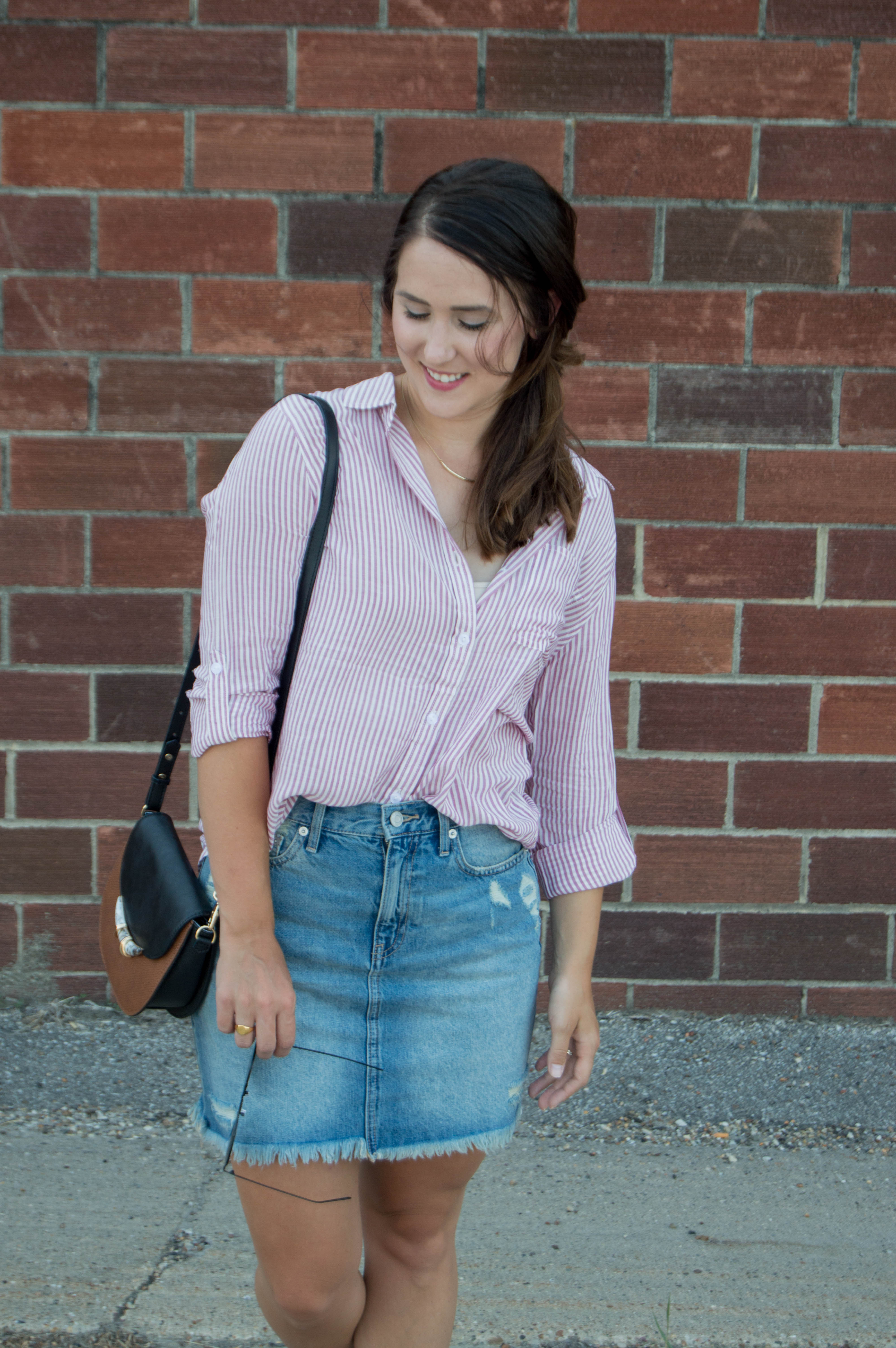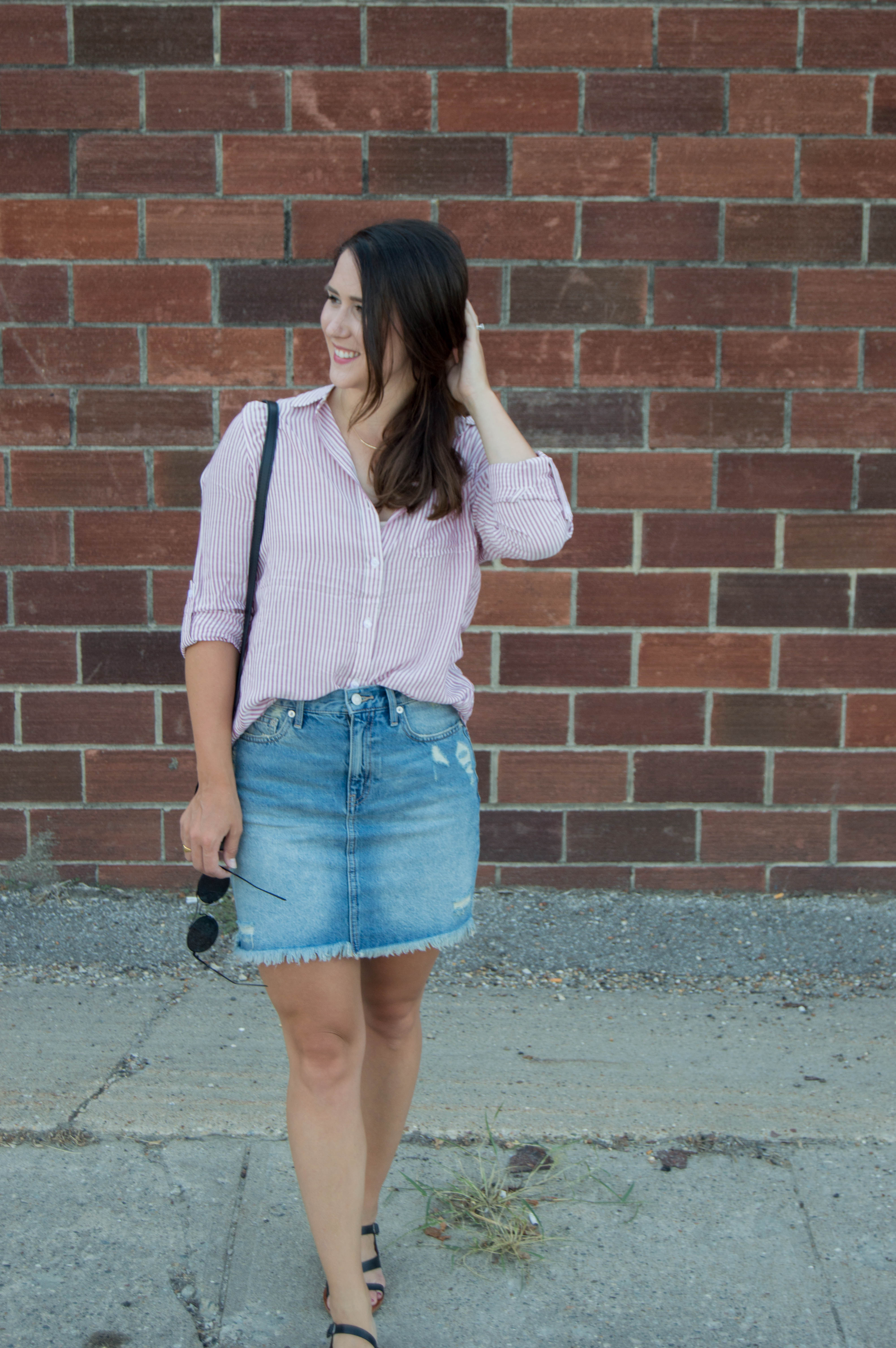 Top (similar)  |  Skirt  |  Sandals (similar)  |  Bag/Jewelry
xoxo.  a