Remember when I mentioned our home renovation… phase two?  Our plans of moving from the kitchen and bathroom, into the bedrooms this spring is still on the calendar, but I decided it needs some more planning than originally thought.  I have a vision of making our bedroom more modern, less cluttered, relaxing and most importantly, extremely cozy.  But sometimes trying to come up with all sorts of cozy bedroom ideas becomes a little overwhelming.  Especially when we have a small space and two other bedrooms to think about.  There's storage issues, arranging to do, wall color decisions, art and photography framing… the list goes on.  So yes, there's more thinking to do before we dive in… and I need to start.  Thinking, that is.
I've also previously mentioned the importance of delegating to-dos when the list runs past the paper, and when it comes to creating beautiful interior designs or simply helping with cozy bedroom ideas, there are professionals out there.  And before you start thinking of those complicated steps, just know, receiving design advice is getting simpler.  With interior designers available through websites such as Havenly – an online space dedicated to creating beautiful spaces – making decisions can be a whole lot easier.  Seriously, all online… how much easier could it get?  The designers are a click away, inspiration is sent to your inbox and shopping is made so simple.  If I don't have time to visit HomeGoods for comforters, how would I have time to stop by a decorating store for help?  Sites like Havenly have solved that problem for us – hallelujah. 
Must-haves for a cozy bedroom
Fuzzy blankets
Cozy comforter
Soft sheets
Lots of pillows
Comfortable pajamas
I'm not sure which direction I'm headed yet – whether I'll use a handy service or tackle it on my own – but one thing I do know, I'm focused on making the bedroom as cozy as possible.  T and I love weekends at home, waking up slow and sleepily drinking coffee while cuddled up in blankets.  So, our updated space will absolutely accommodate all the above.  And it will absolutely have room for our favorite (spoiled) puppy, Cooper.  Who will equally benefit from our future space.
Do you have any must-haves for a bedroom?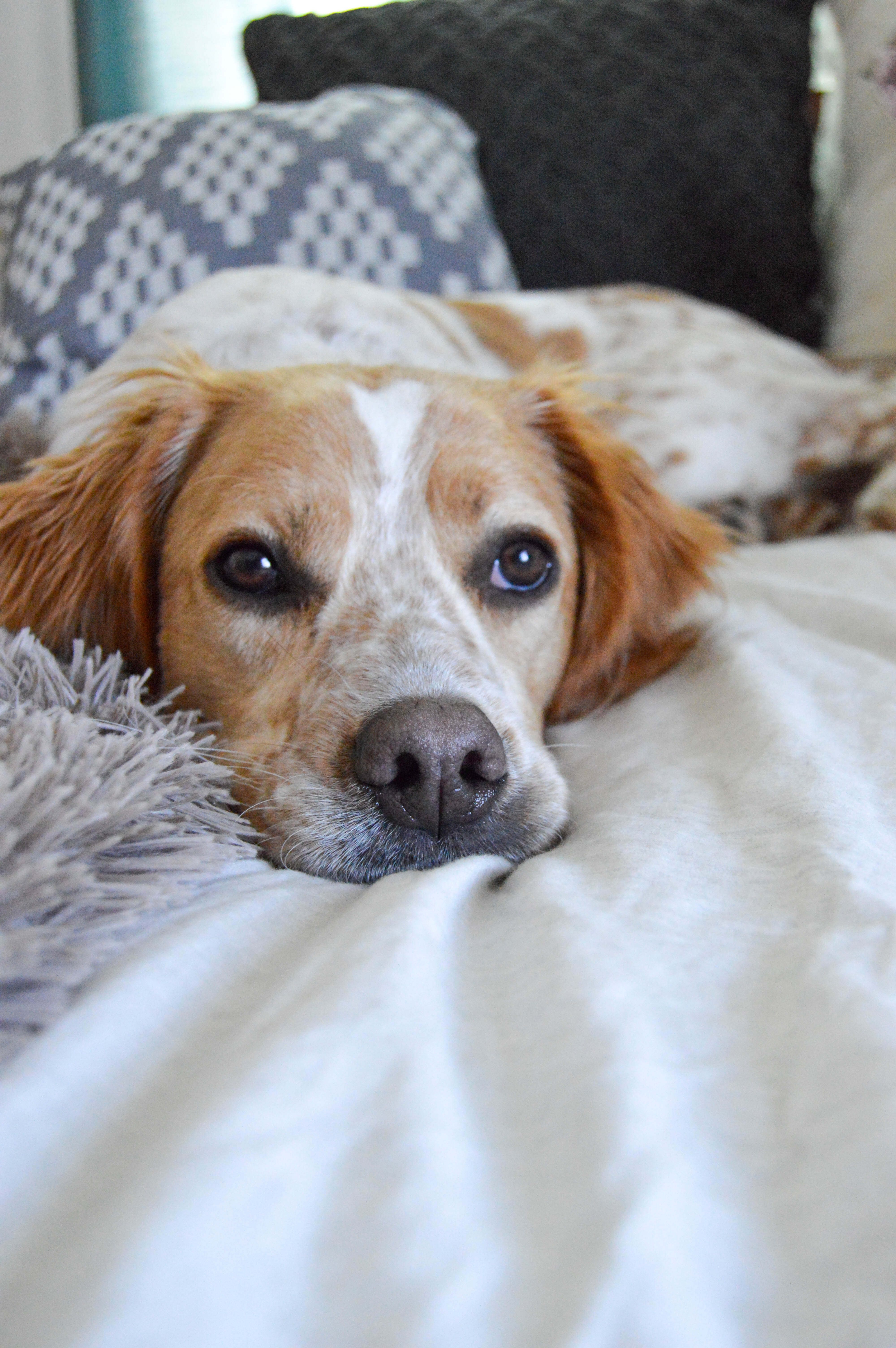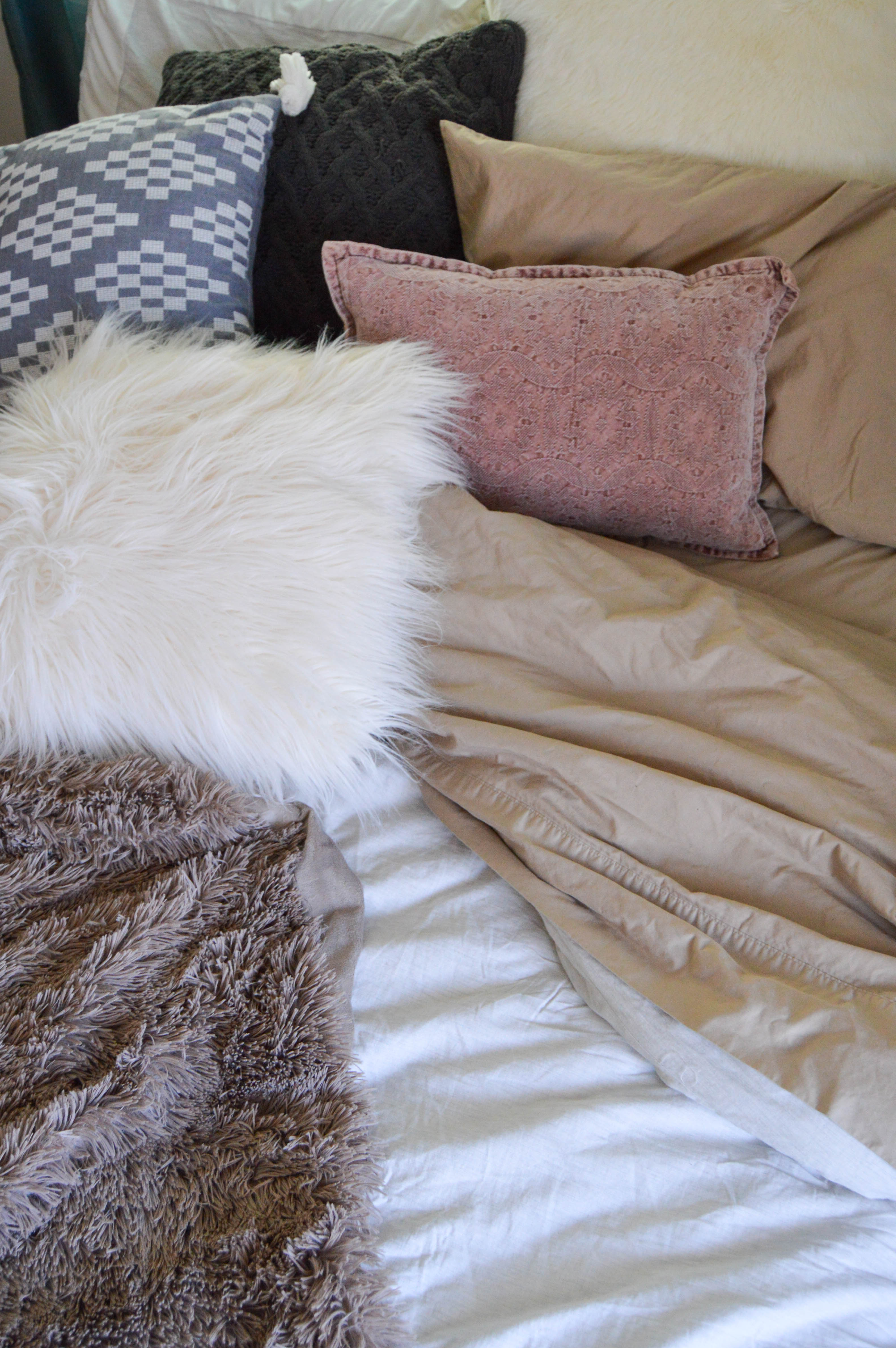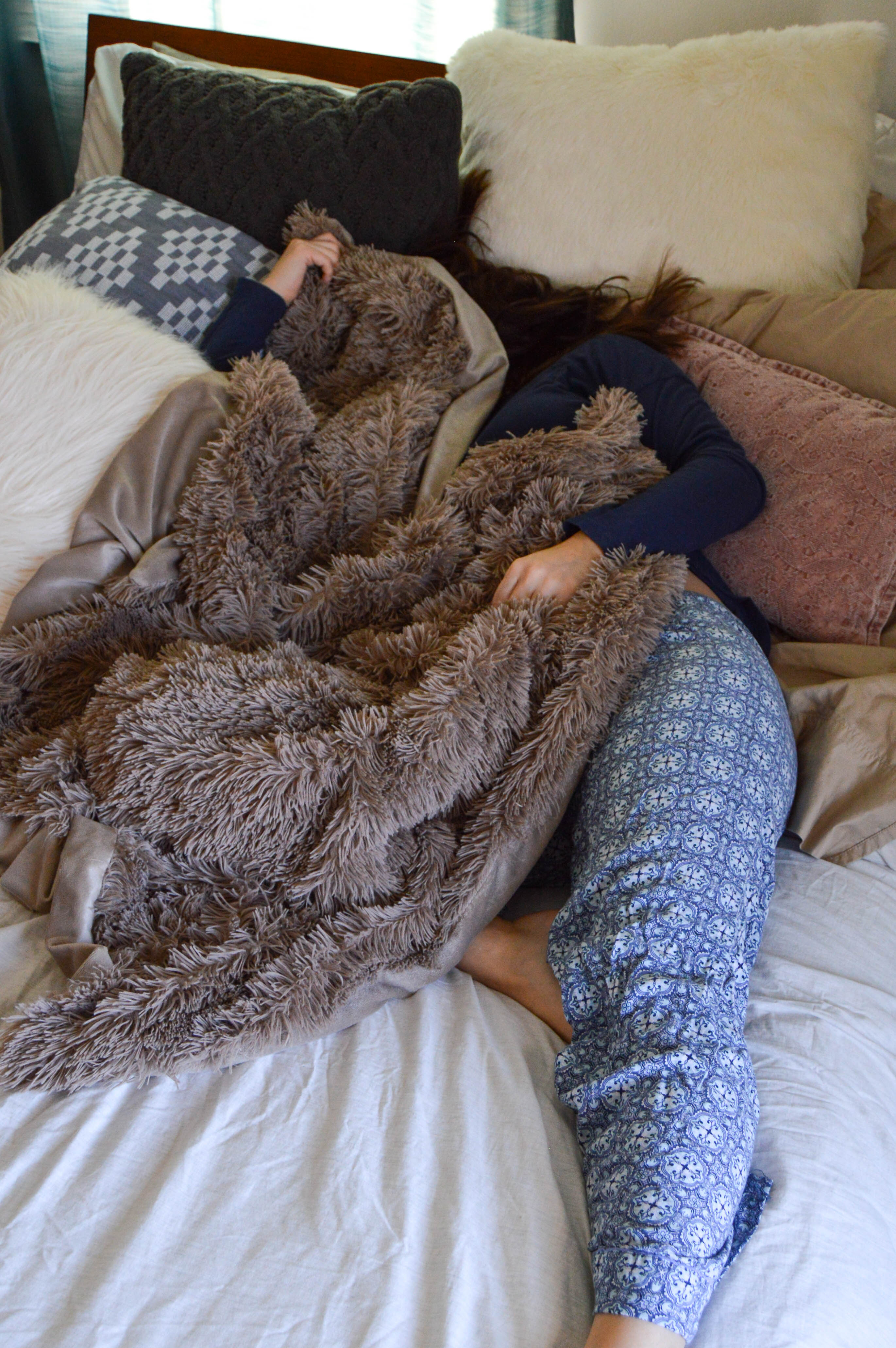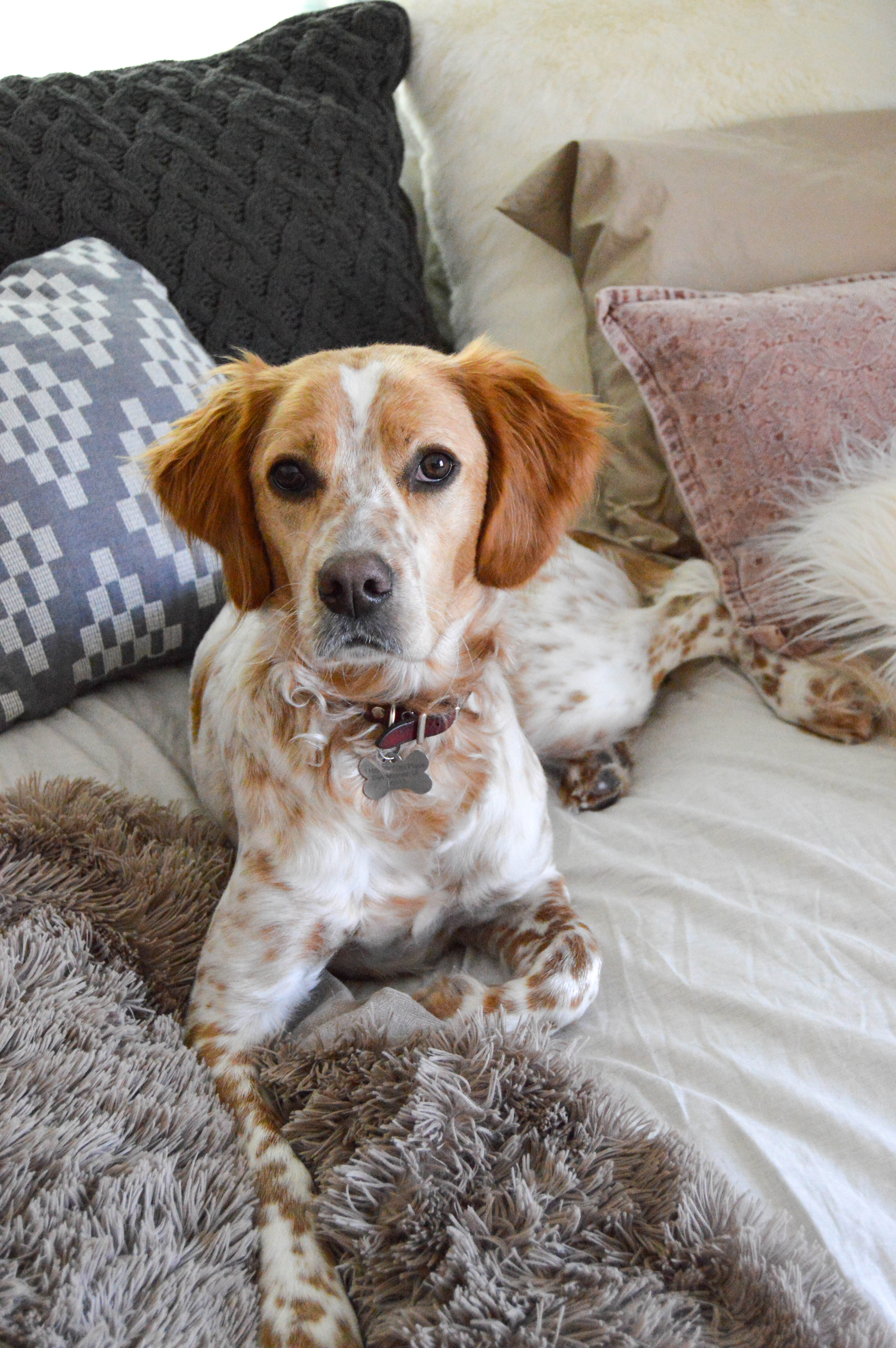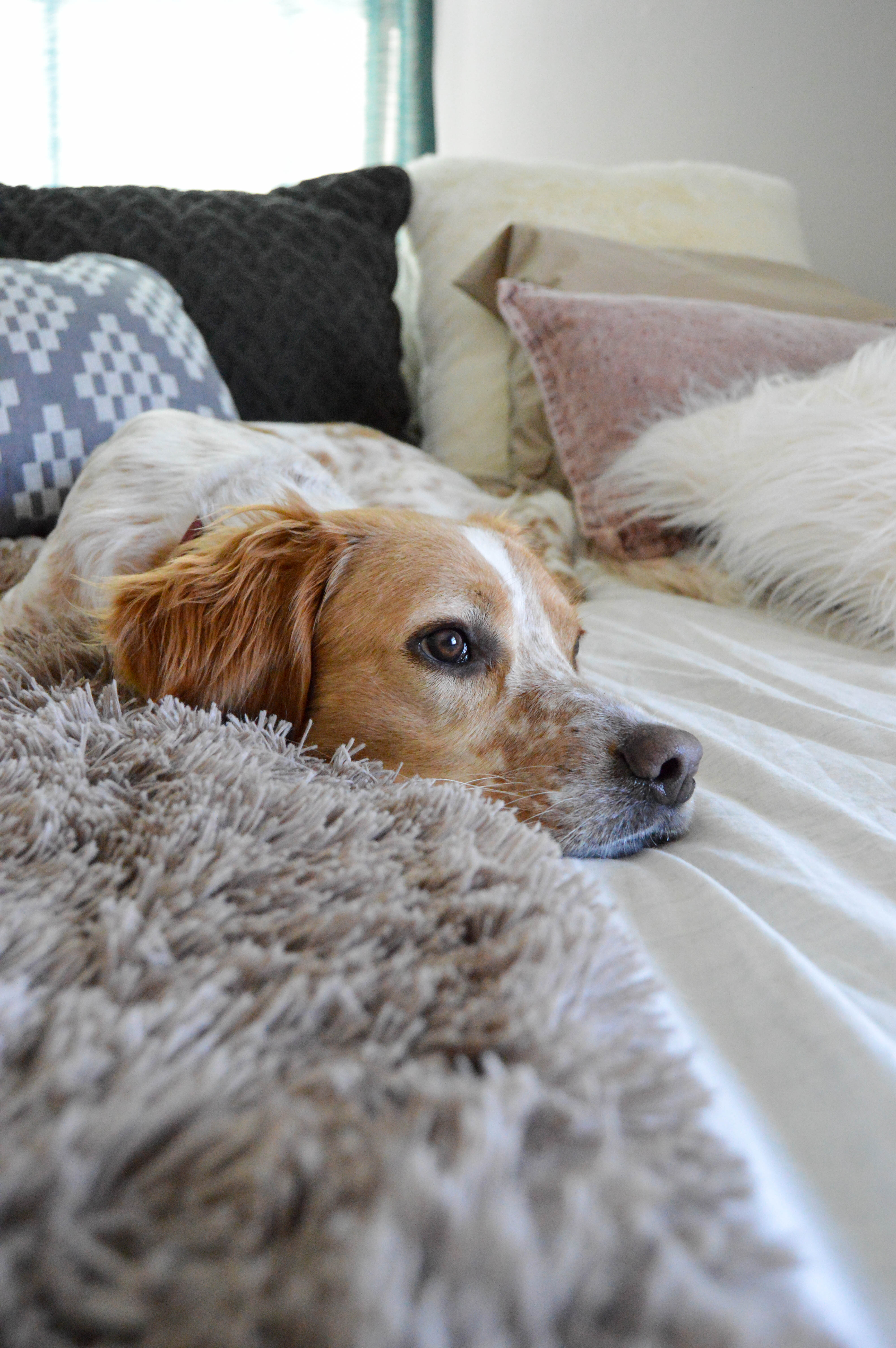 xoxo.  a