The second half of our days in Iceland truly happened because of the freedom we had with our rental car.  Sitting at dinner in Reykjavik after our glacier walk and car ride from Vik, we asked our waiter his opinion on whether or not the Snaefellsnes Peninsula was worth the drive.  His reply was an undisputed absolutely.  Our original plan had been to set out the next day and take our time around the famed Golden Circle – an ever-so-popular tourist destination(s) which provides a snapshot of Iceland's landscape to those who want an easy day trip from Reykjavik.  We still wanted to drive the Golden Circle, especially to see Gulfoss and Pingvellir National Park, but it occurred to us that a full day wasn't necessary to make it work.  And for this reason, I urge you to rent a car if you ever visit Iceland – for the ability of a local to convince you a change of route is necessary.
So, new destination, Snaefellsnes Peninsula, specifically Kirkjufell.  If you're a Game of Thrones fan, Kirkjufell may ring a bell, being the mountain used during the Hound's vision in season 7.
But first, we had to venture back west from Vik, and gifted with a less hazy day we saw new and familiar sites along the way.  We detoured to Reynisfjara Beach a few miles down the road to admire the sprawling black sand, otherworldly rock formations and crashing waves.  If you're looking for that jaw-dropping moment in Iceland, this would be one of them.  An absolute must!  We were there in the morning and had to keep moving, but there is a little cafe on the beach and it would be a great place to relax and take in scenery.

Reynisfjara Beach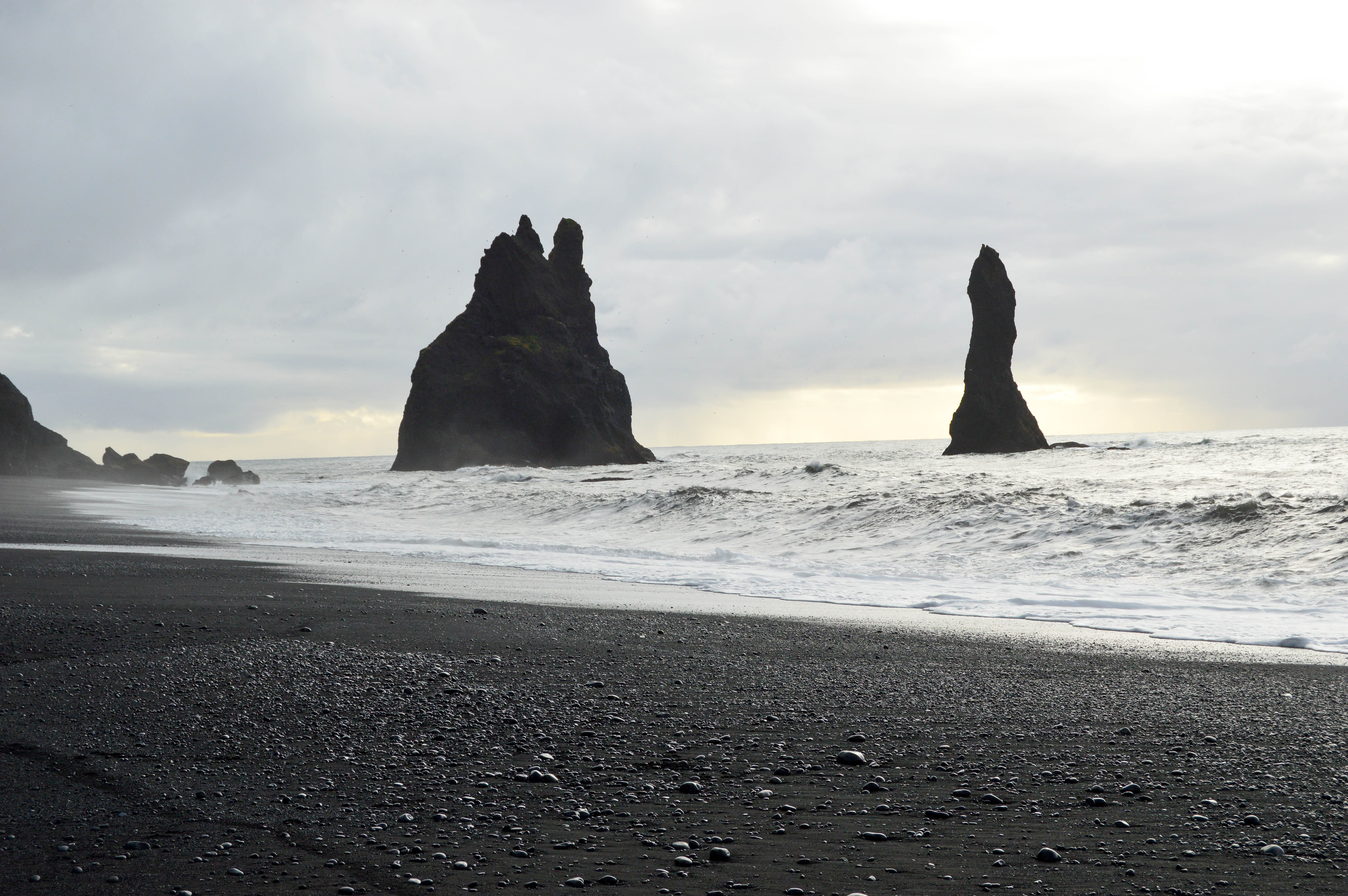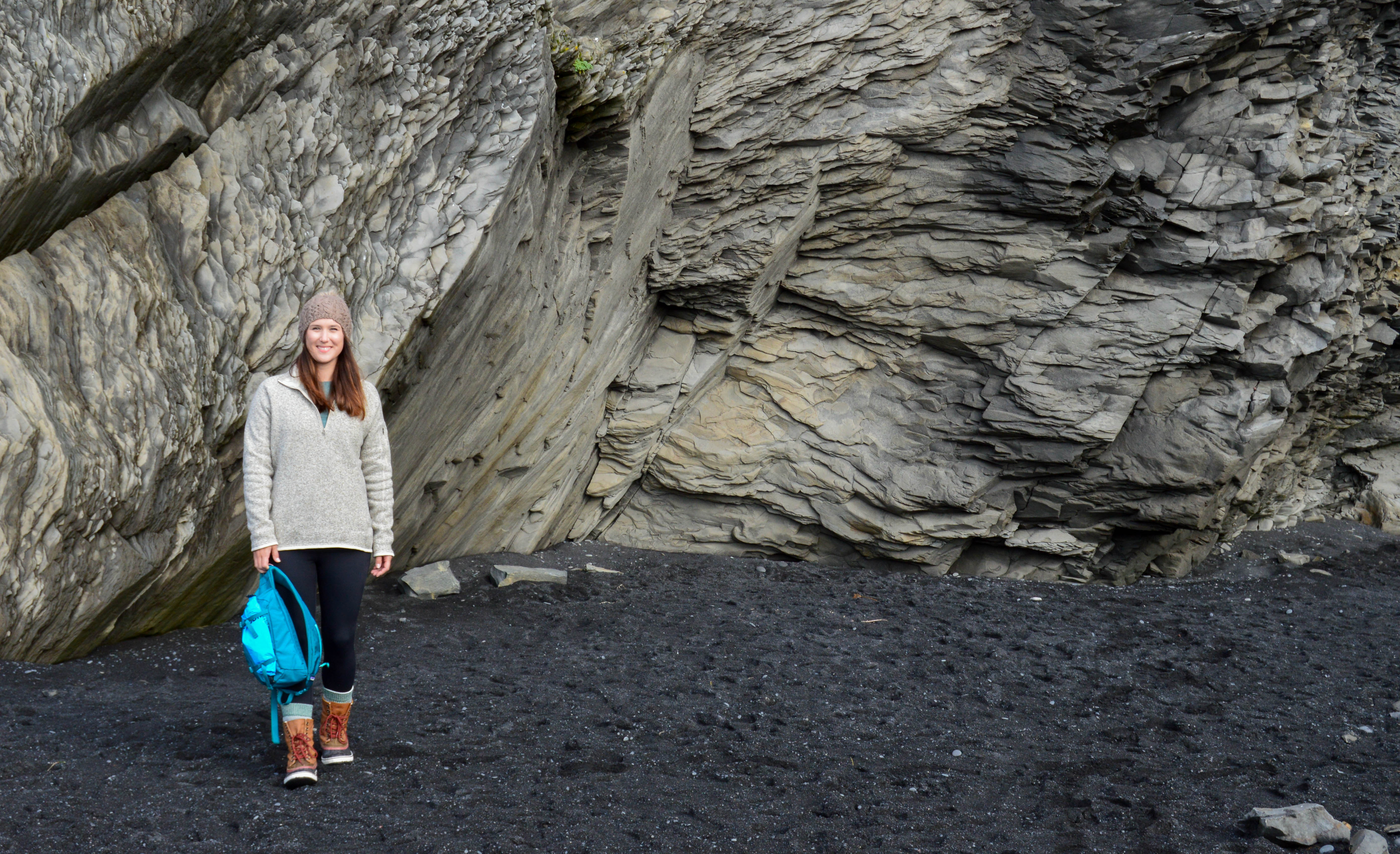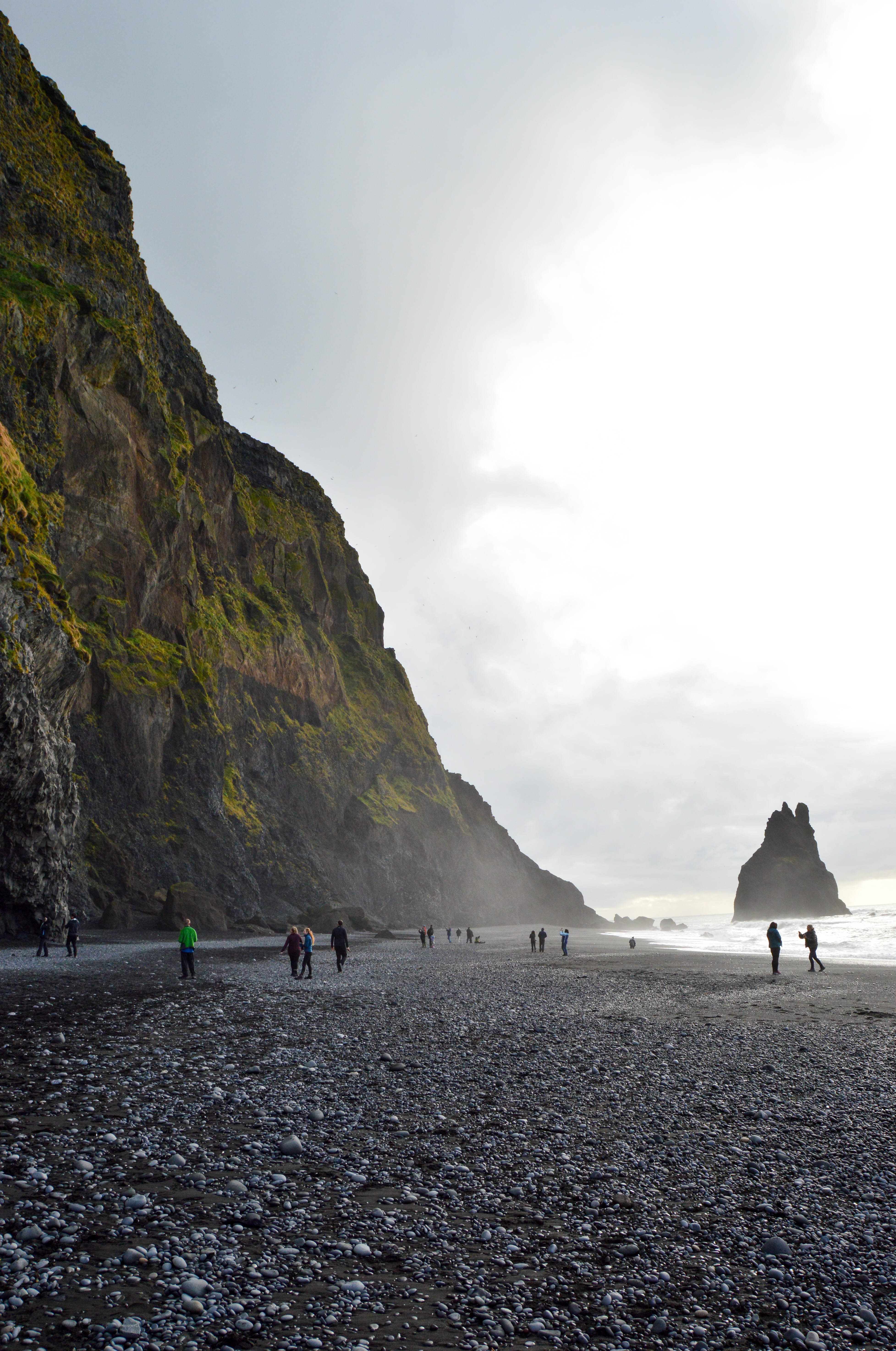 The one tour we decided to take in Iceland was a guided glacier walk on the Solheimajokull glacier along the south coast.  An easy stop on our way from Vik to Reykjavik, it was one of the most memorable experiences we had.  We booked with Glacier Guides and easily found them by following signs along Route 1.  After setting us up with all the gear – crampons, helmet, harness, ice pick – our hike up towards the ice began.  If you're wondering, the hike wasn't too strenuous and I would say almost anyone could tackle it.  There are more challenging options, but let me tell you, the sheer thrill of walking on such a remarkable natural element was enough to keep us happy.  Bucket list…*check*.
This is the moment I'd like to use my corner of the internet to write a PSA.  For those of you who do not believe in global warming or that our climate is slowly changing due to melting icecaps, take this trip, and walk a glacier.  Below you will see a picture where the glacier's tip sat in 2010.  More than a half mile down the path we were finally able to mount the ice.  That took only seven years.  The glacier is melting at such a rapid pace, the ice we walked on is not the same ice people the following day would step upon.  In 40 years, the glacier will no longer exist.  As for the black volcanic ash you can clearly see sprinkled on top, we learned from our knowledgeable guides that when thick enough, the ash can serve as an insulator and actually protect the glacier from melting.  It was truly remarkable to be in the presence of such a hot current world issue with guides who's belief and passion resonated deeply.
Solheimajokull Glacier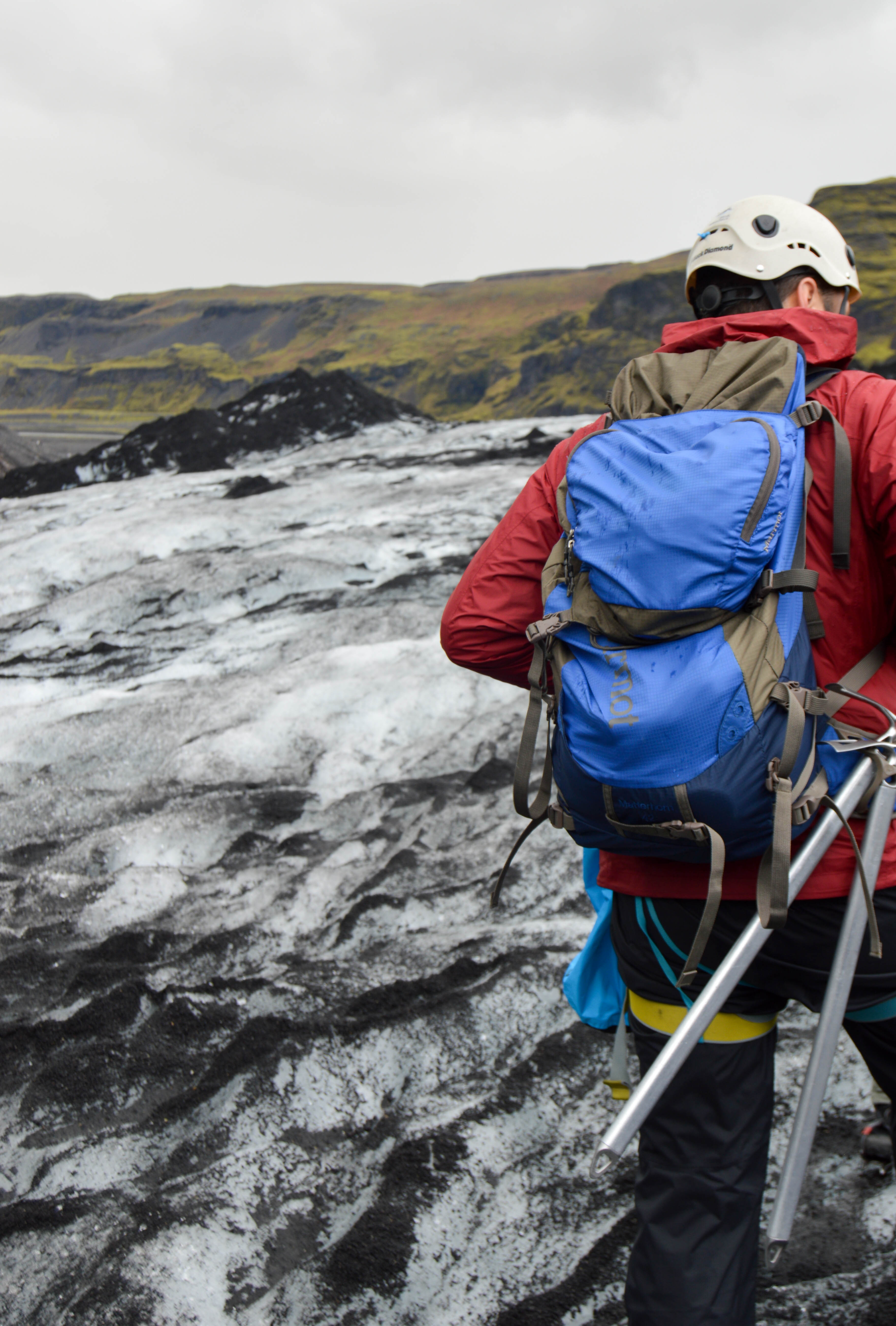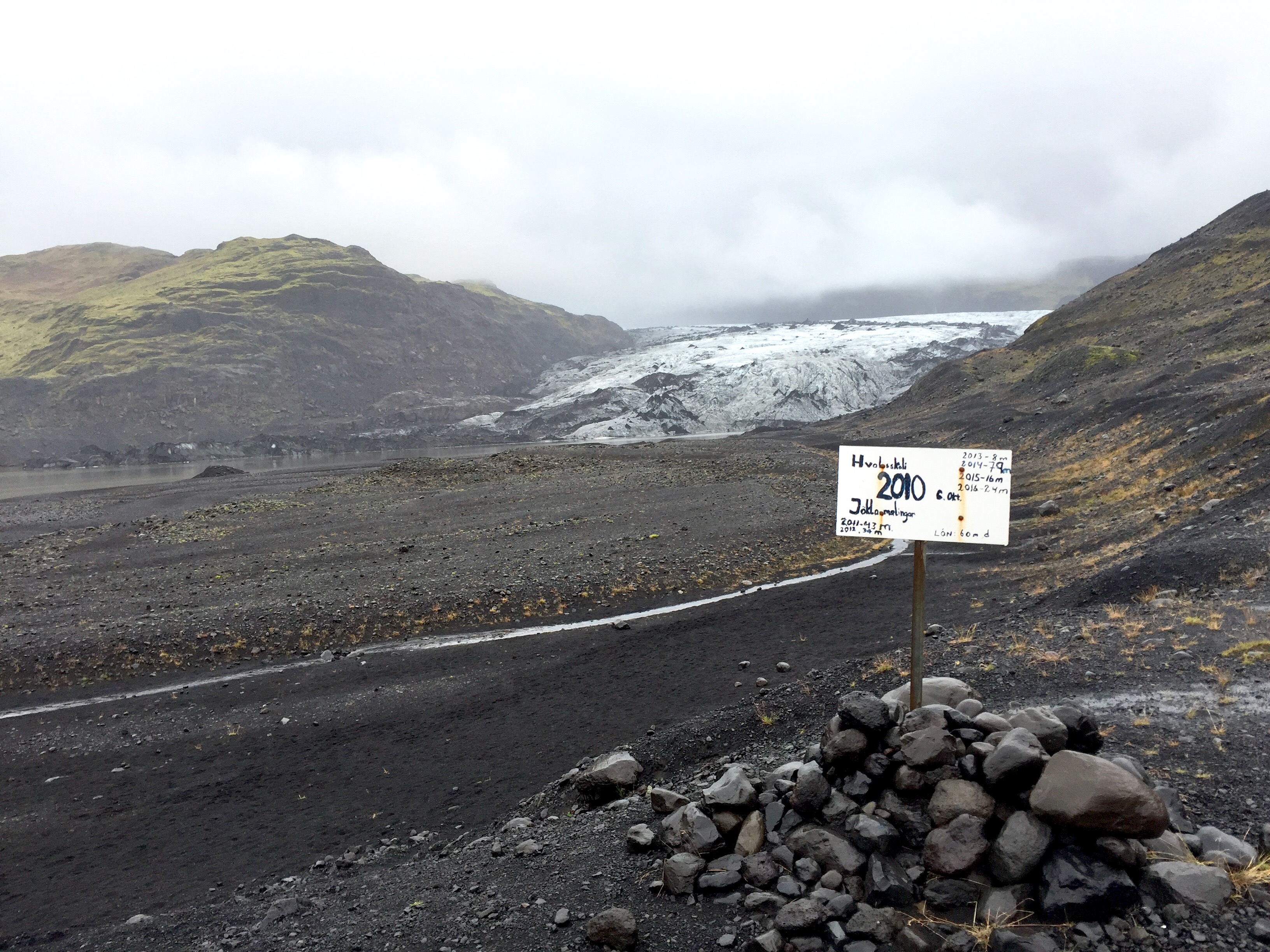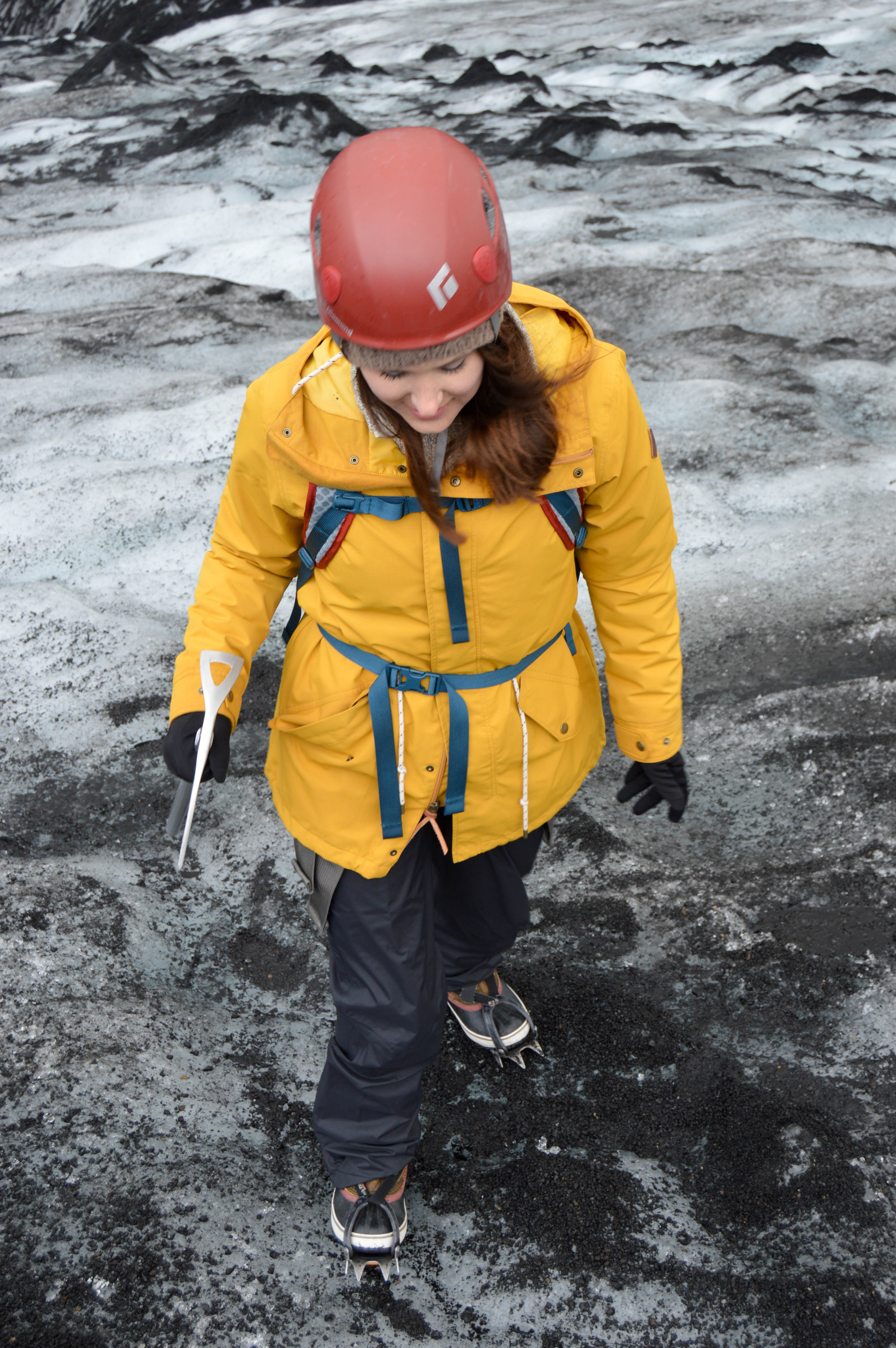 Now, back to regularly scheduled programming….

I'm unsure how to truly explain the brilliance of Iceland's west coast, and we didn't even see a majority of it.  With our destination set for Kirkjufell, we set out early from Reykjavik and although more rain accompanied our journey, we were almost immediately enamored by the scenery.  Vastly different from the south coast with little fishing towns around every corner met with dramatic cliffs plunging into the North Atlantic and tall, vertical peaks shooting towards the sky from wide, grassy plains.  When people ask me my favorite part of Iceland and I'm forced to choose, the Snaefellsnes Peninsula is my answer.  The remote area lead to a more authentic experience and the sound of crashing waves with views of mountains in the background had my heart thumping out of my chest.  It was true magic.  The breathtaking Budir Church (aka the black church – pictured below) sitting alone atop a cliff and the looming, mysterious Kirkjufell simply added to the grandeur.
Snaefellsnes Peninsula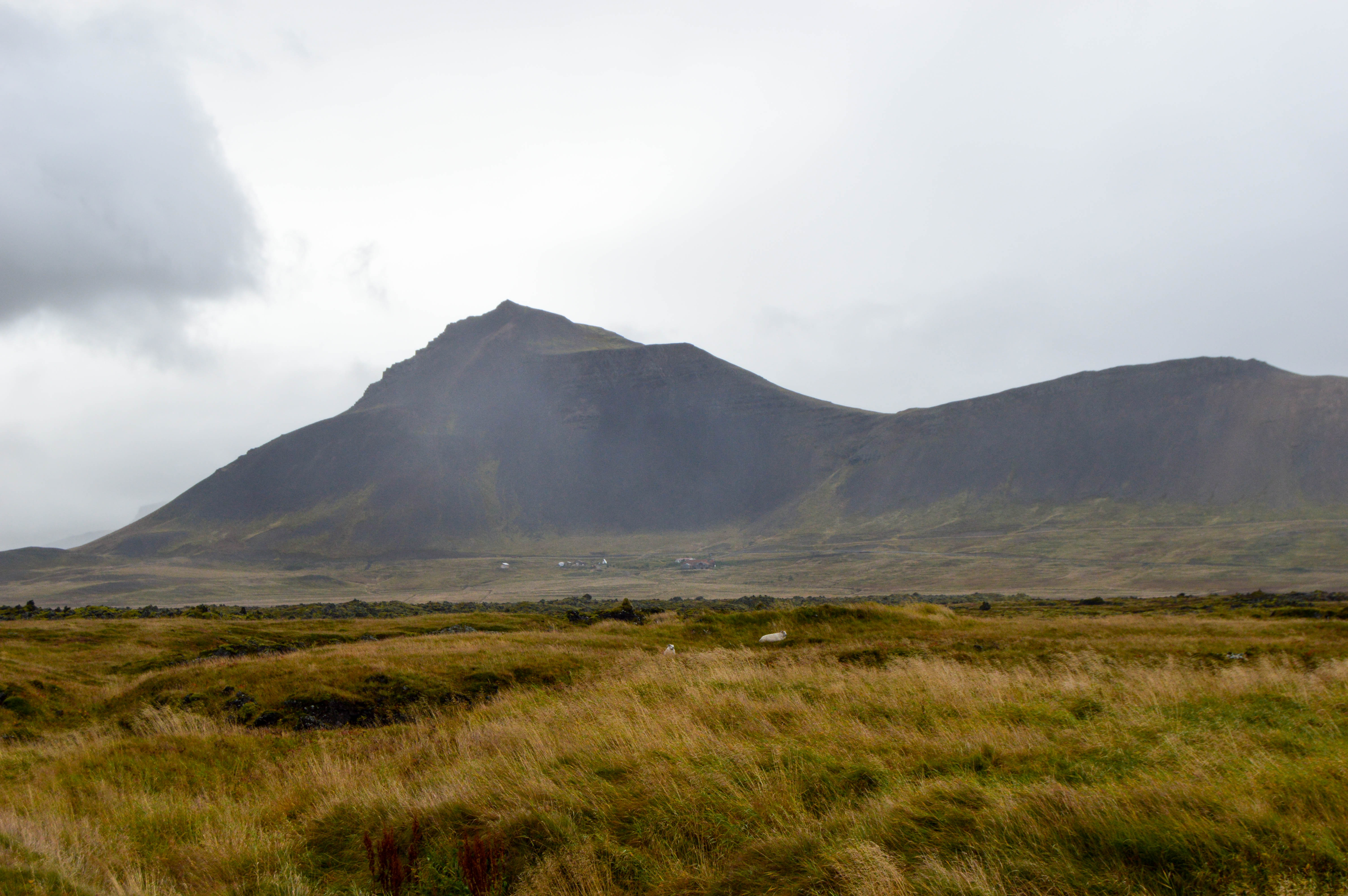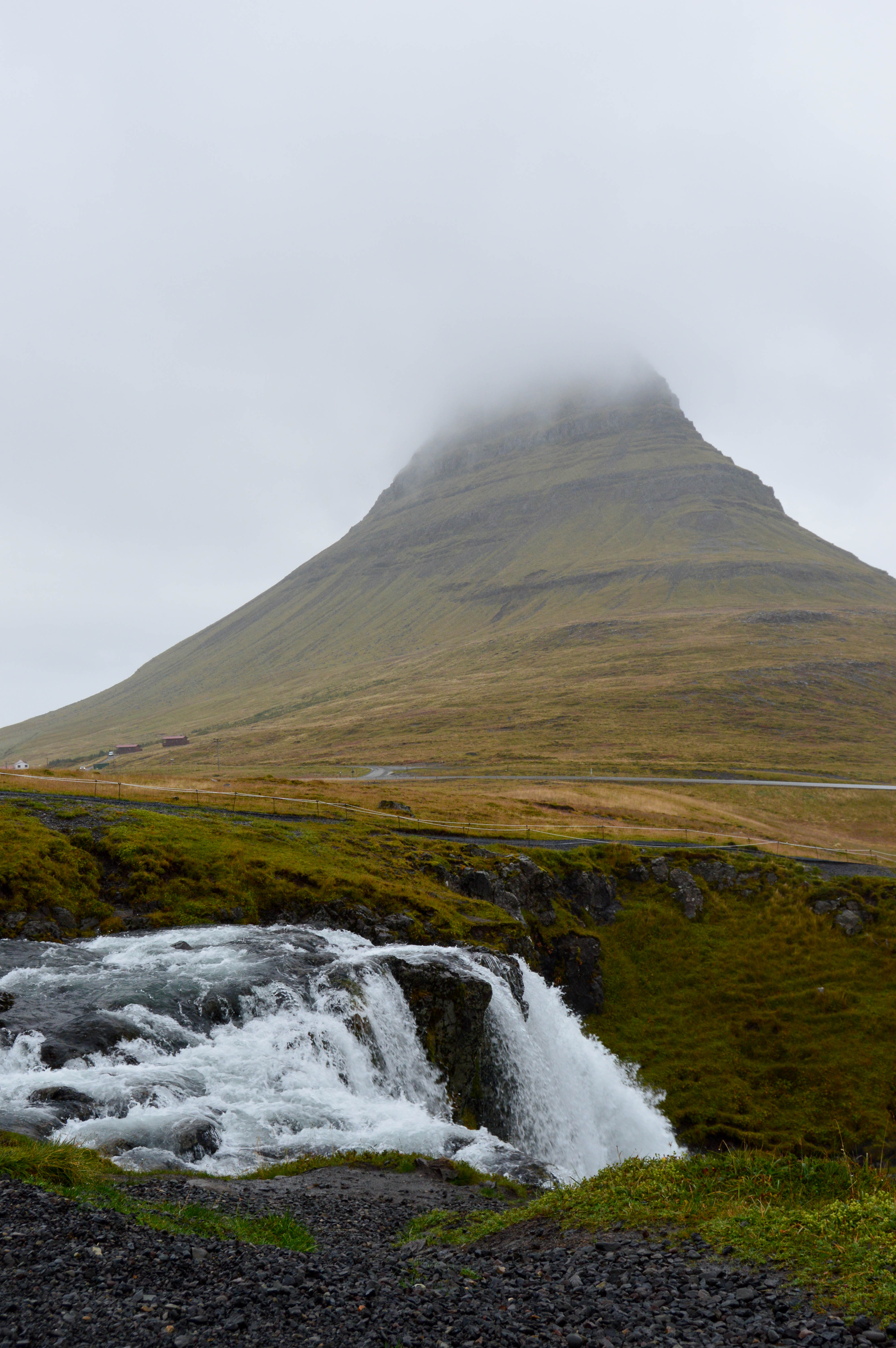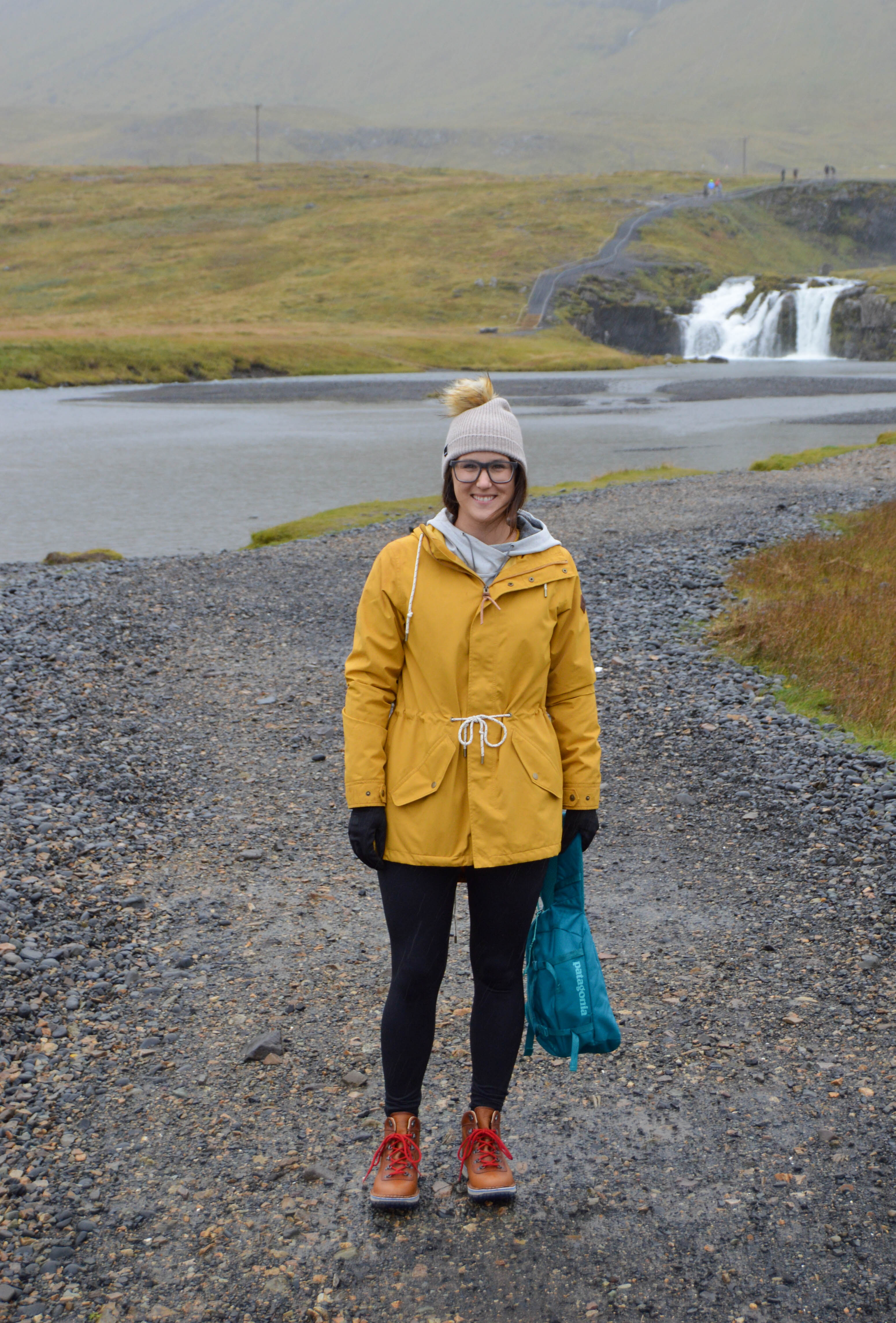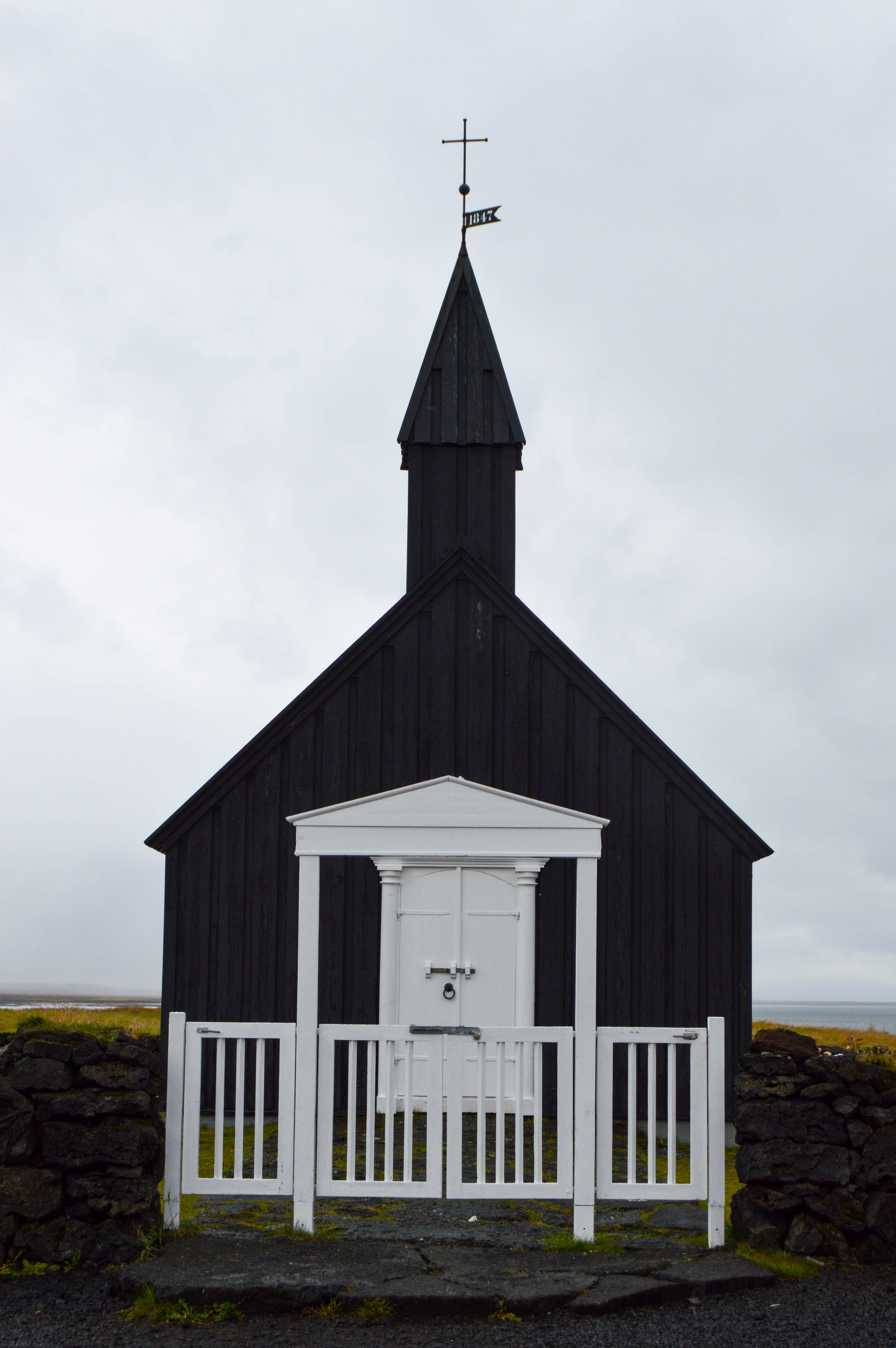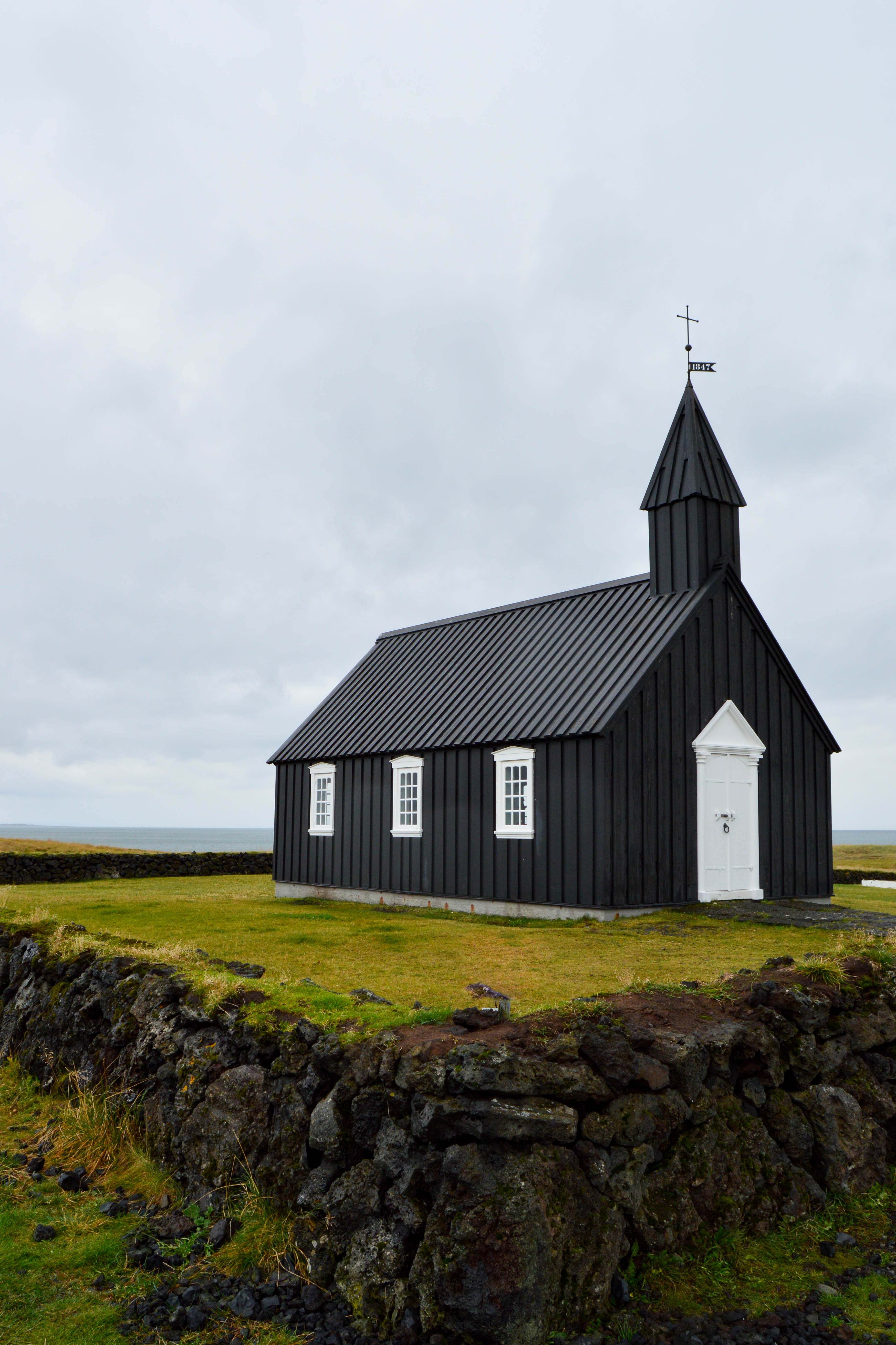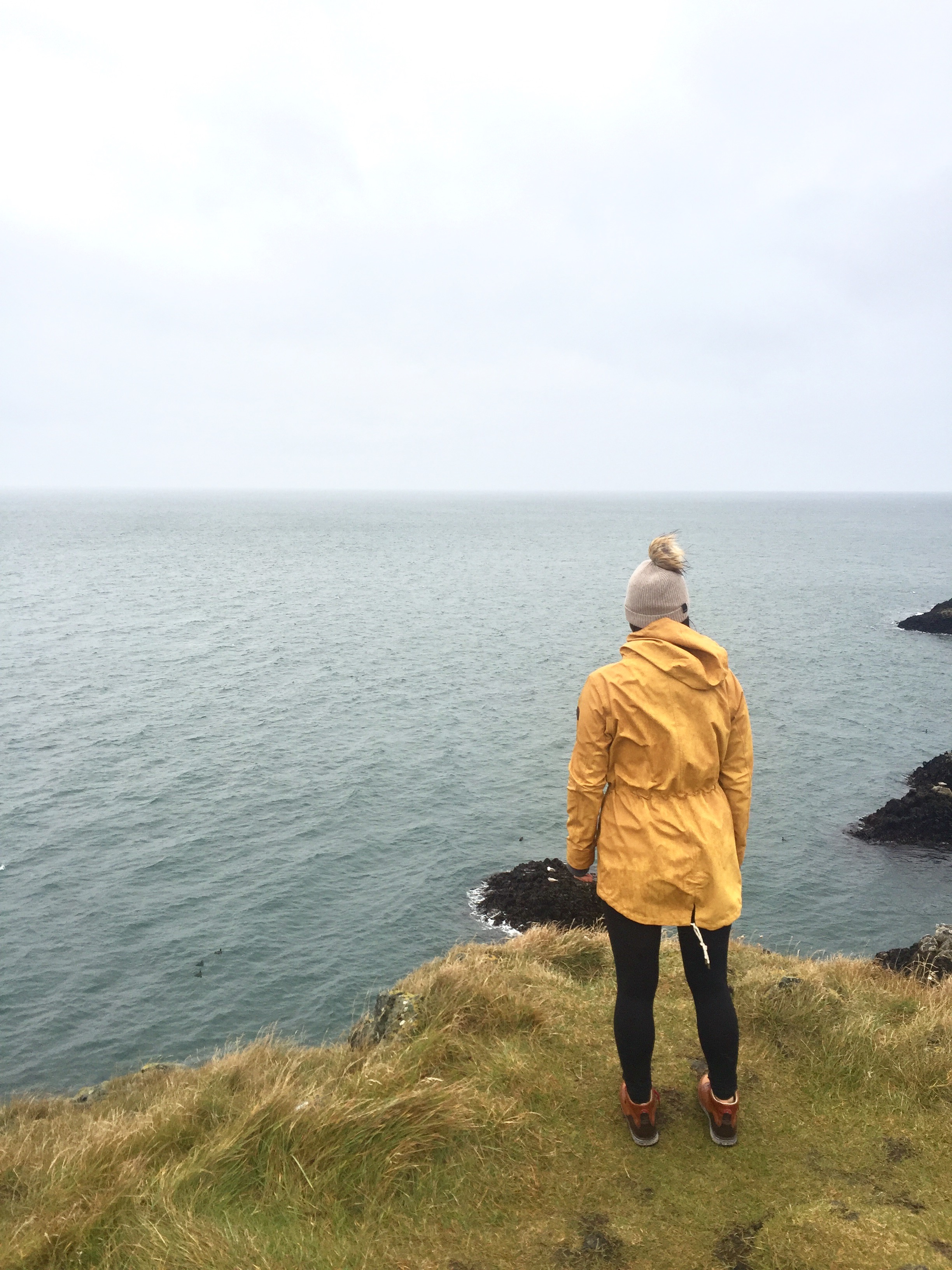 As you may notice from the photos, the day we ventured around the peninsula was our rainiest day.  As windy and wet as it got, I couldn't help but be a little smitten by the weather, feeling like Iceland was showing us it's authentic self all while making me fall head over heels for it's charm.  If we're ever blessed to return to Iceland, we vowed to spend more time on the west coast.
Feel free to leave questions about our trip in the comments below – I'll be doing one more Iceland recap post, but cannot include absolutely everything.  I'd be happy to clue you in on any other Iceland information that you're looking for.
shop my suitcase:
xoxo. a