If you're anything like me, coffee in the morning and a glass of red wine can be a typical weekday.  But, one thing I forget while indulging is the effect these liquids have on my teeth.  And again, if you're anything like me, you've tried many home teeth whitening solutions with no real success.
Well good thing I come bearing good news today!  I've had the privilege of using Smile Brilliant, an at home teeth whitening system that has truly blown me away with results.  And quick results at that.  I had seen some buzz about Smile Brilliant around the internet, and after reading some testimonials online, I knew this could be a great solution for my teeth while I keep up on my coffee and wine lifestyle.
You know I'm a sucker for packaging and I fell in love with Smile Brilliant's product from the moment it arrived on my door step.  Perfectly packaged, the kit includes retainers and paste to create custom-fitted teeth whitening trays and clear instructions on how to do so.  Simplicity is key when it comes to a convenient service and Smile Brilliant are the professionals.
Giveaway & promo code for Smile Brilliant at the bottom of this post!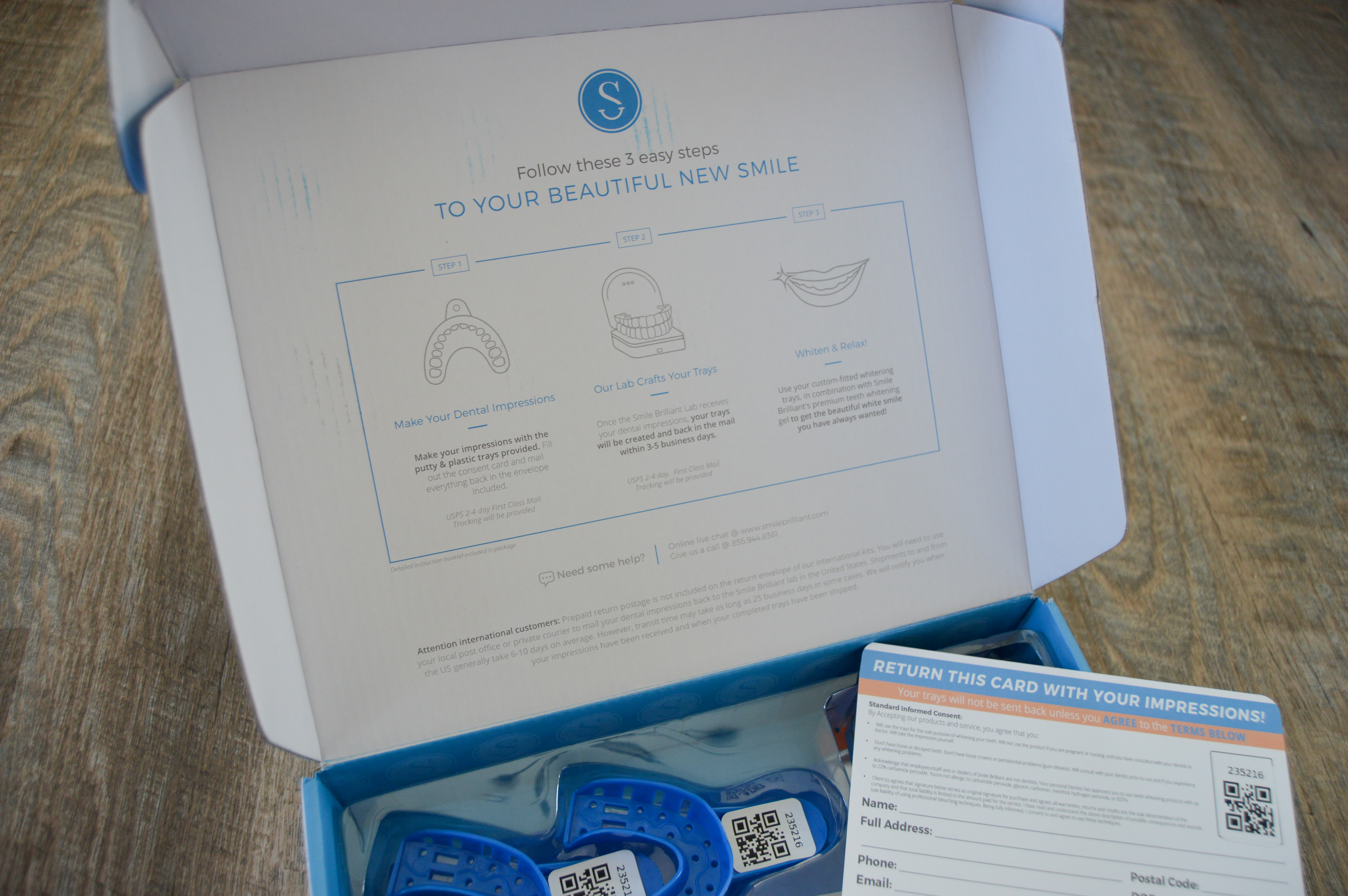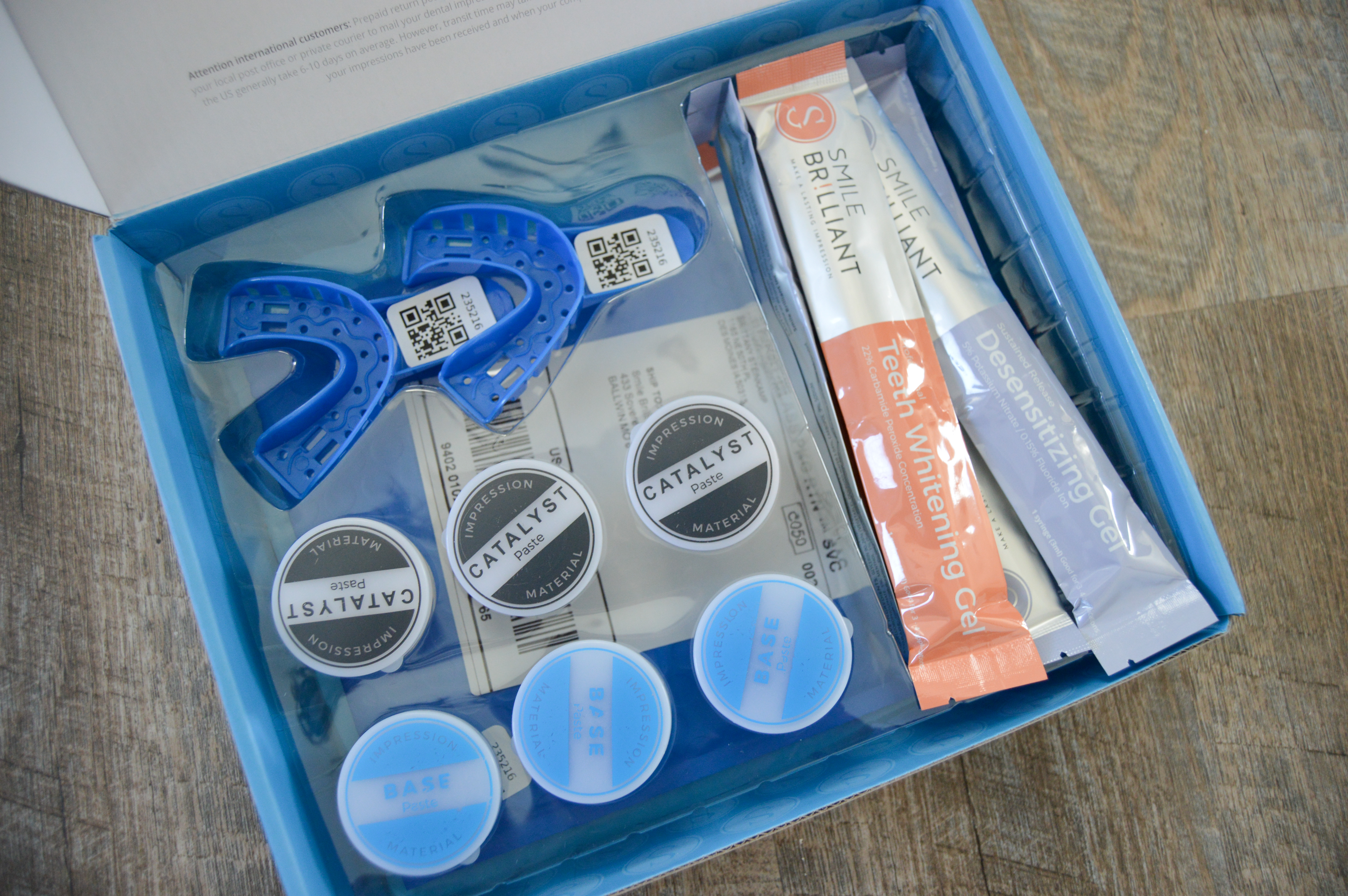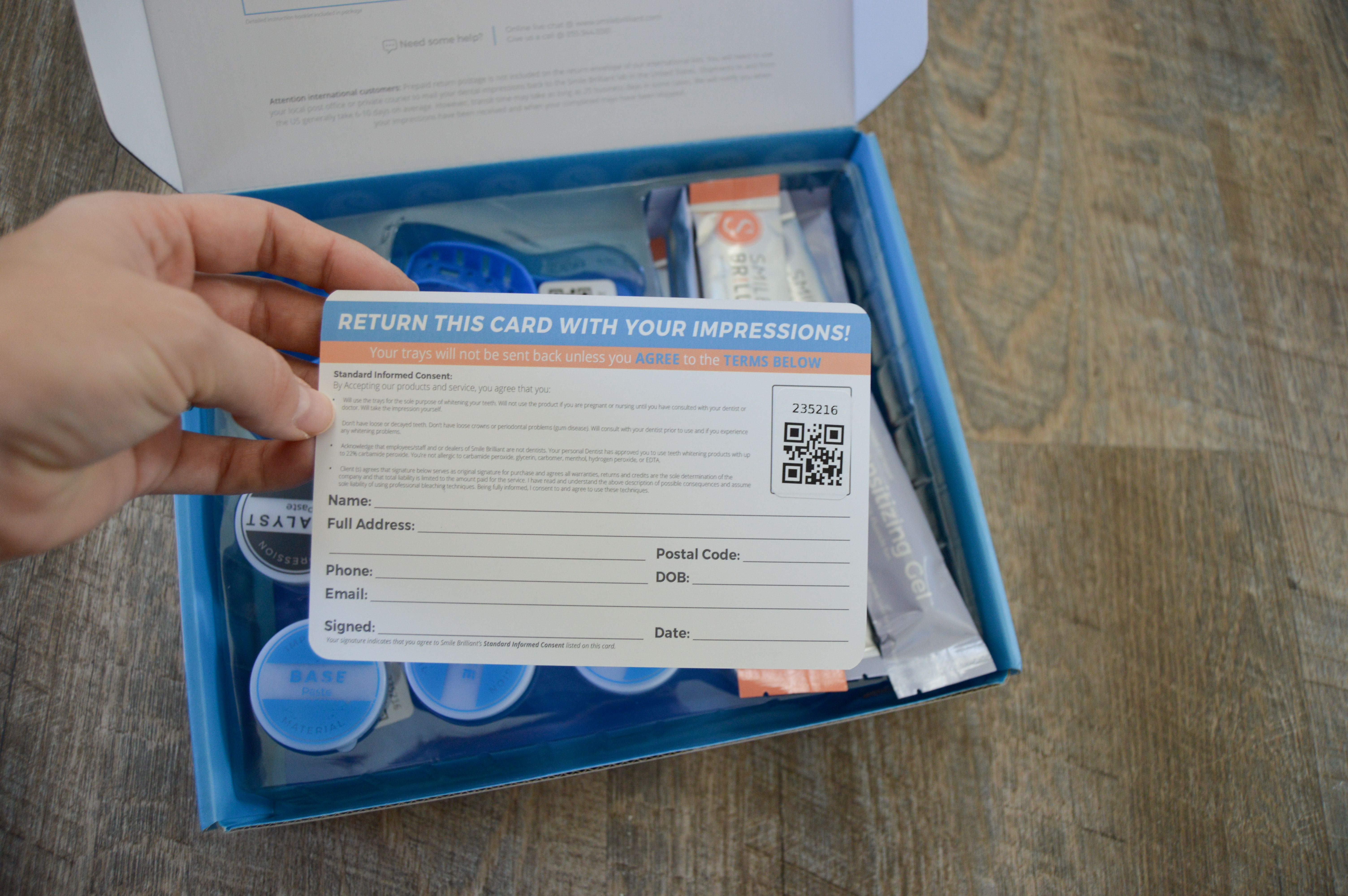 Besides the trays and paste for molds, the kit will also include the whitening gel and desensitizing gel (if you choose), an information card to fill out and the return envelope to send in your trays.  If you have time to complete step one the same day your kit arrives, you could be done with the first step in less than an hour.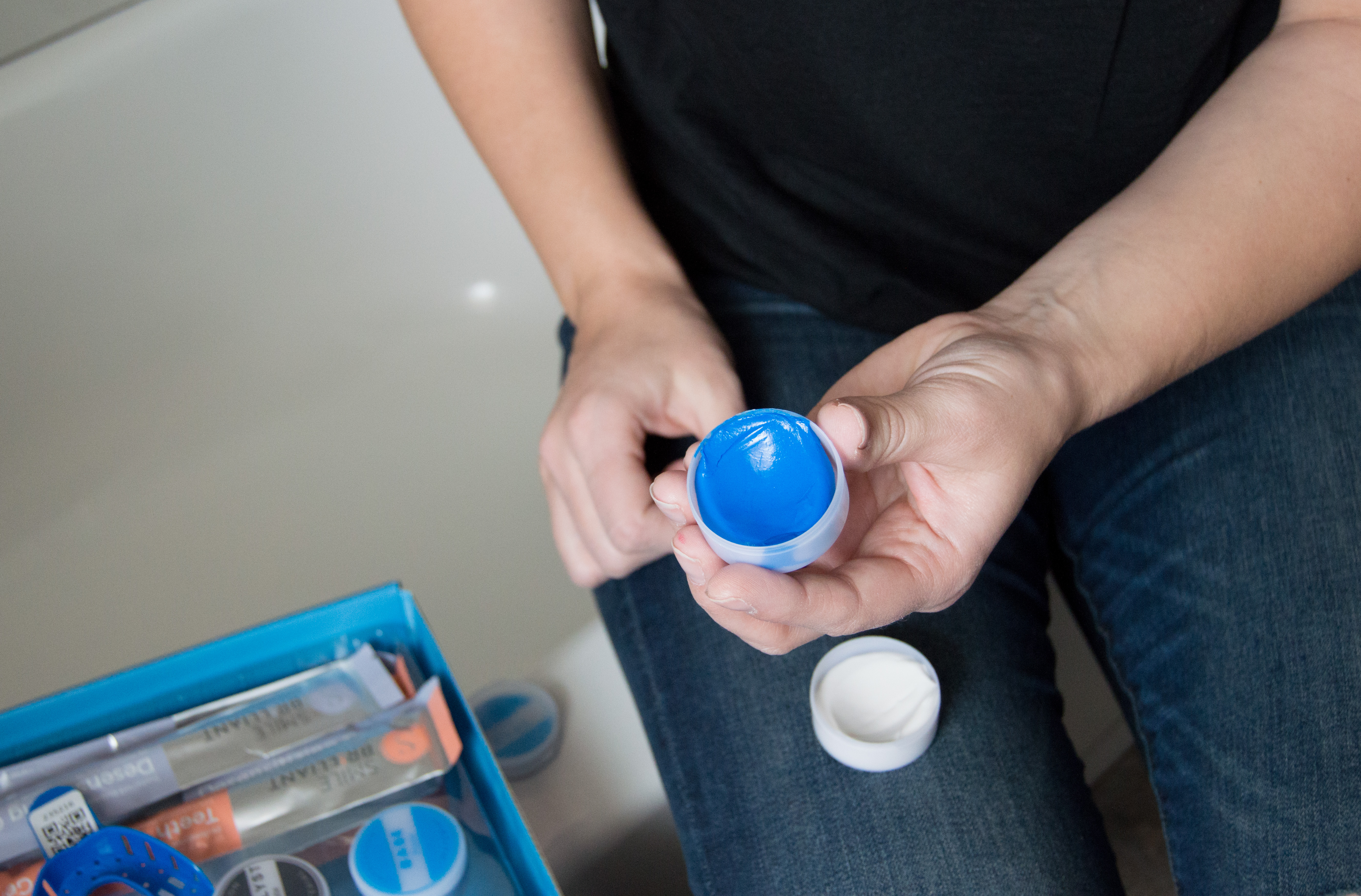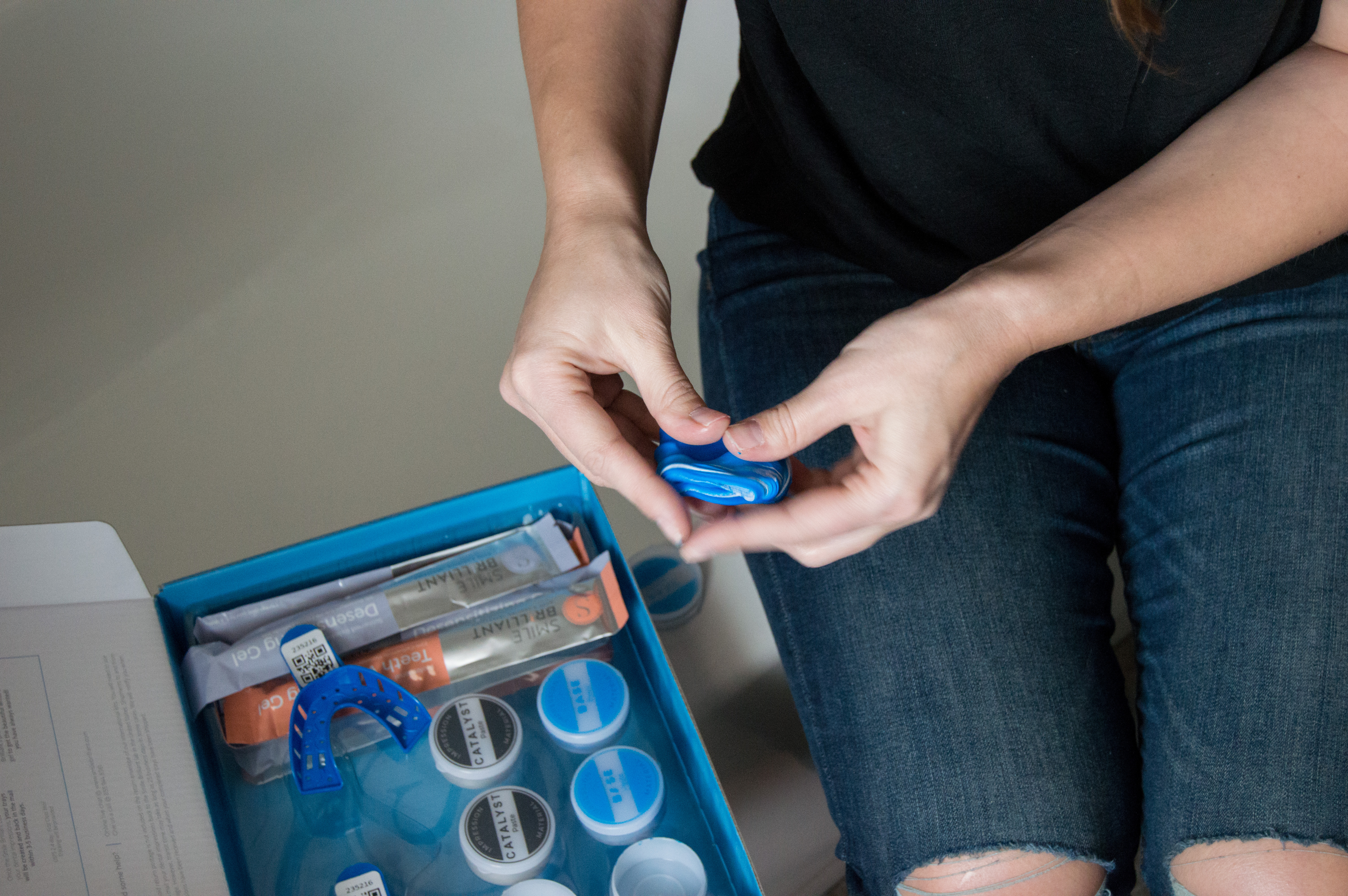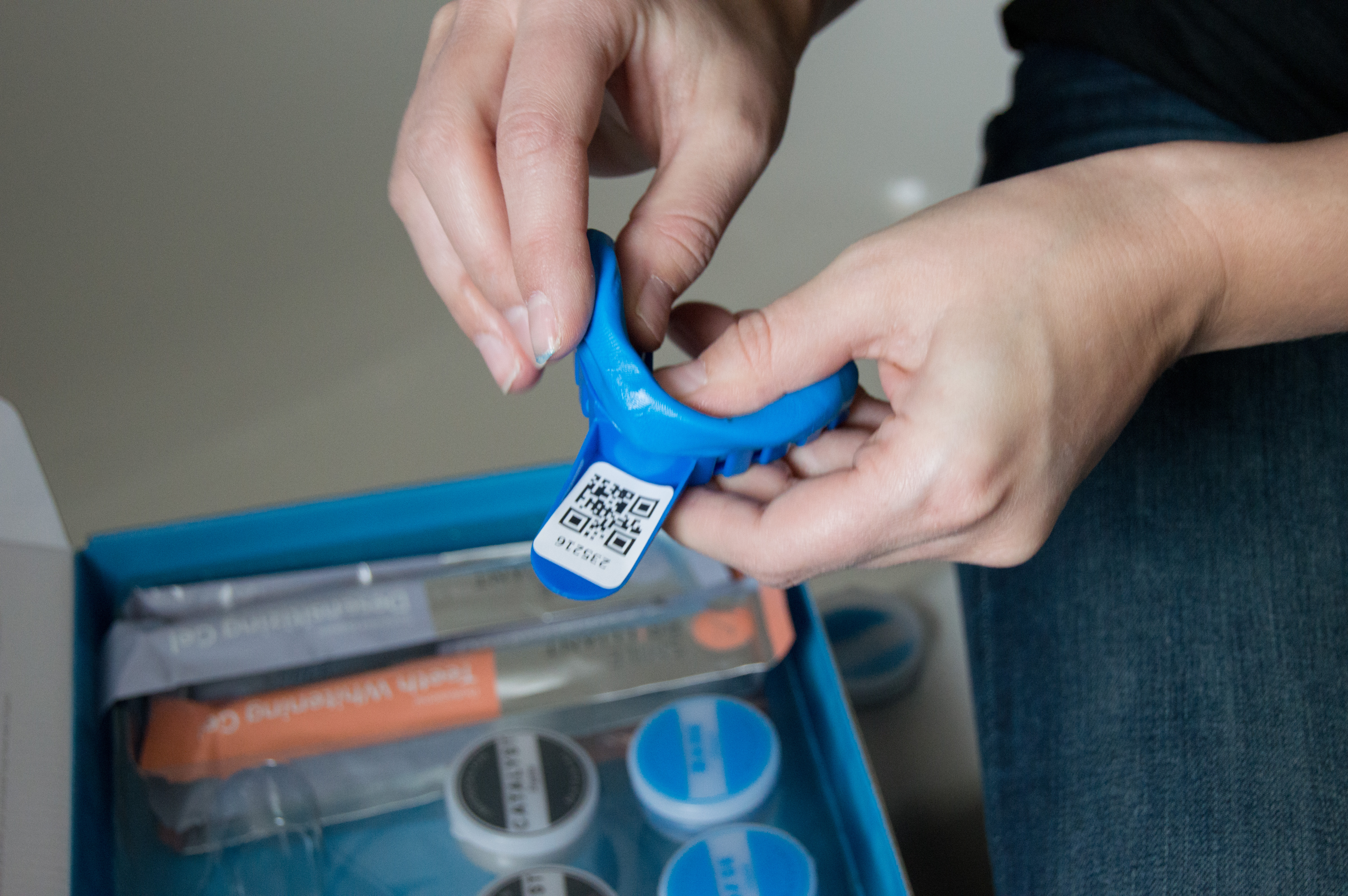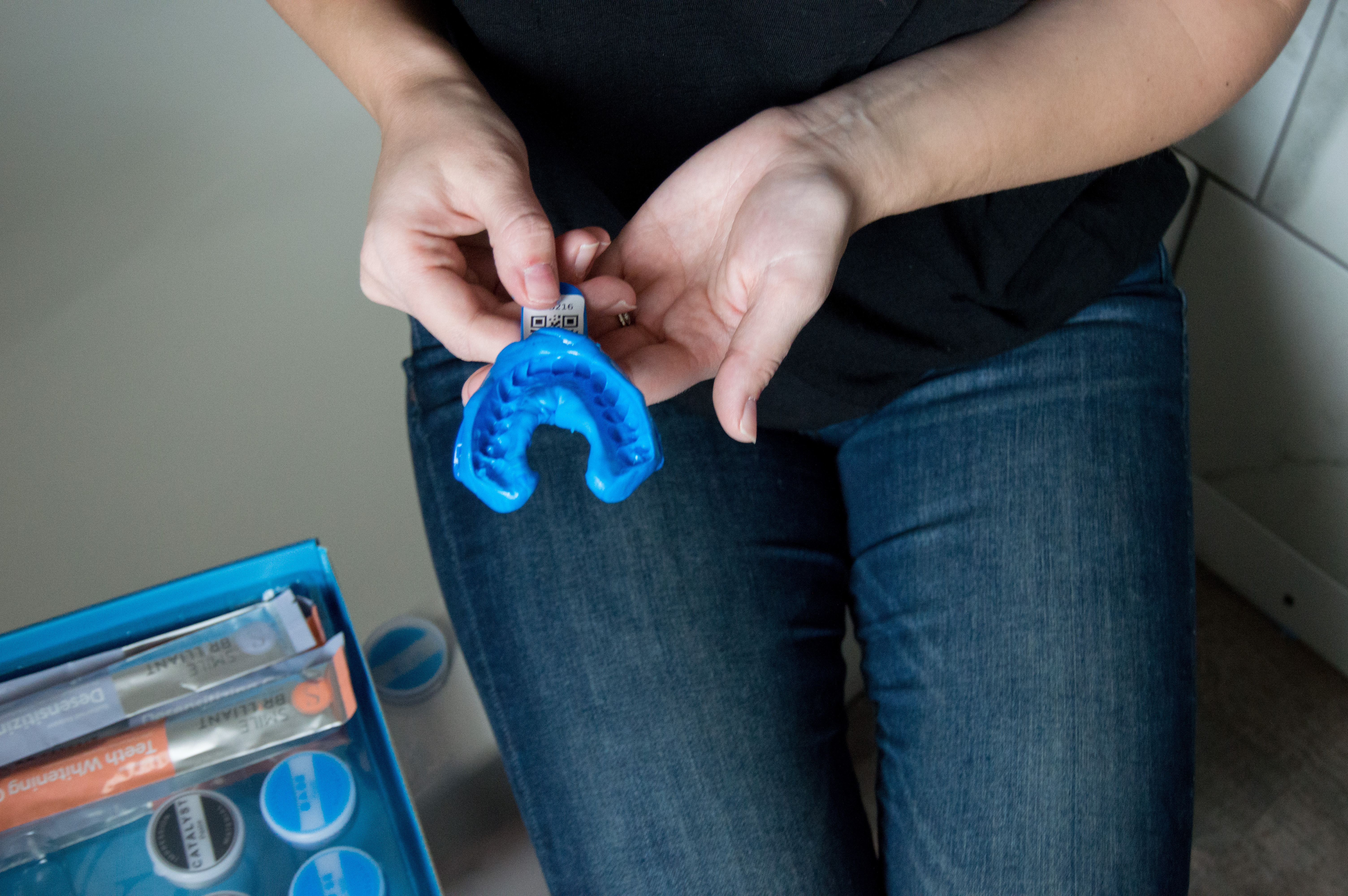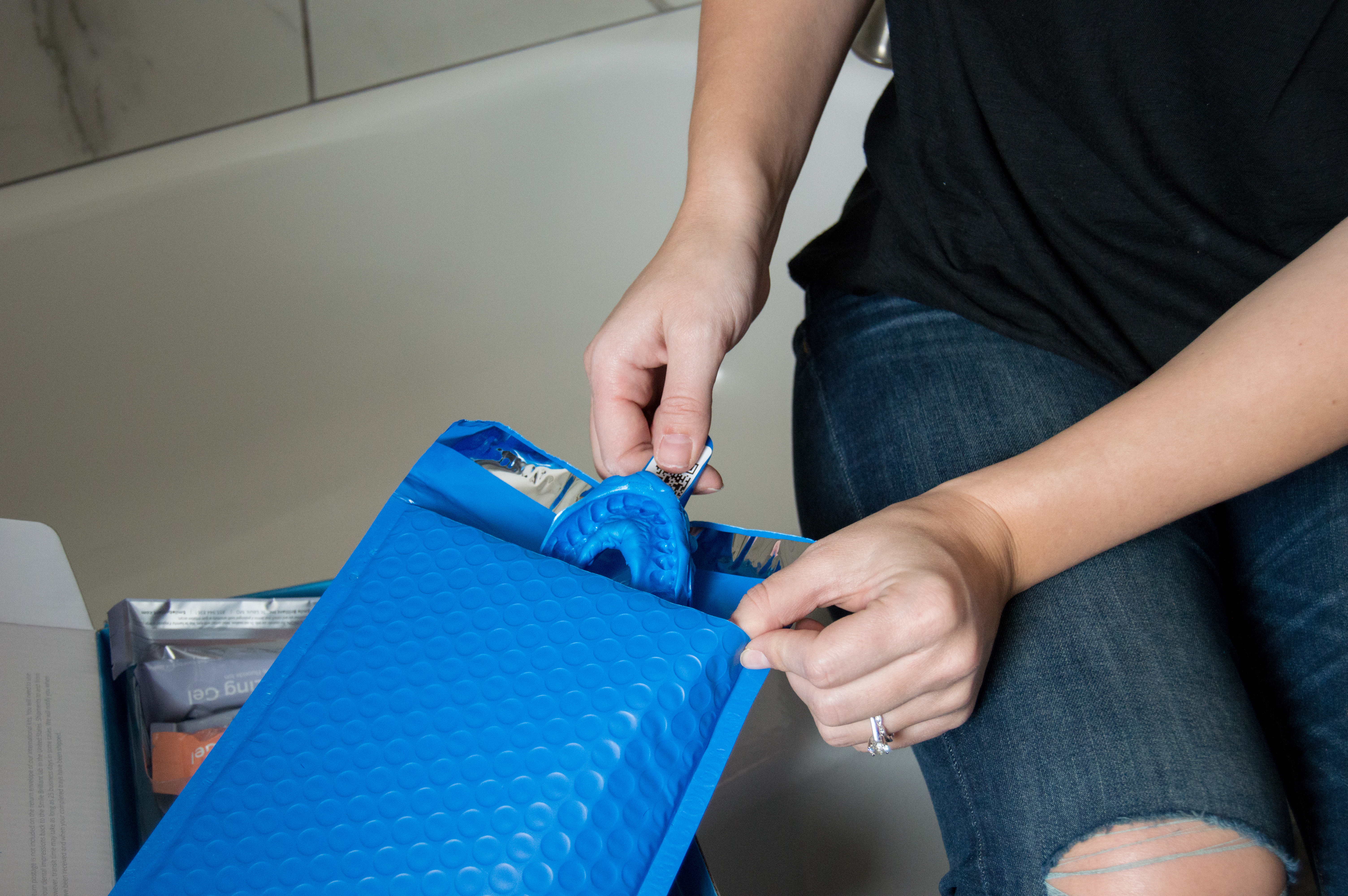 Once your custom trays come back, it's time to start your at home whitening process!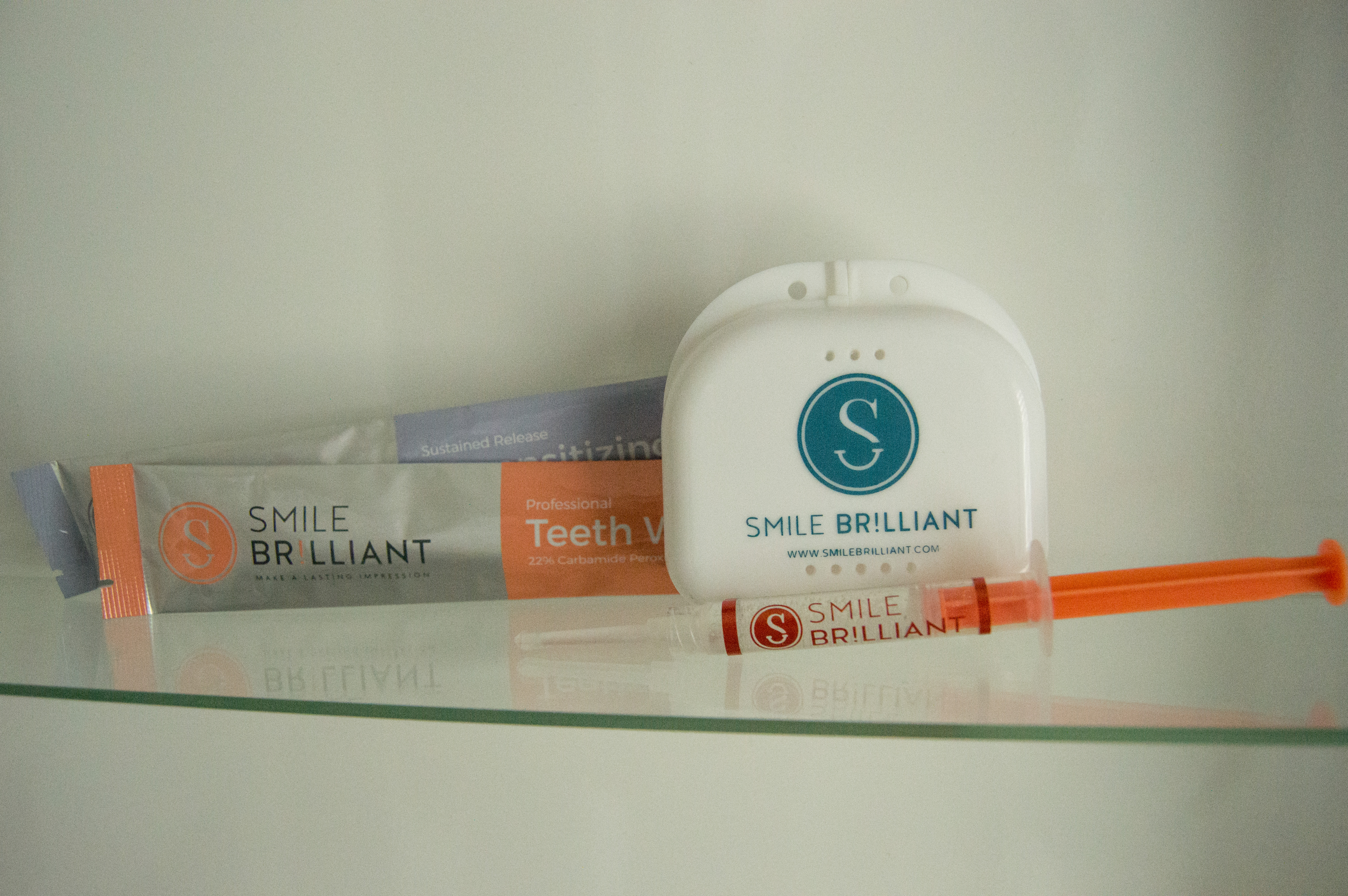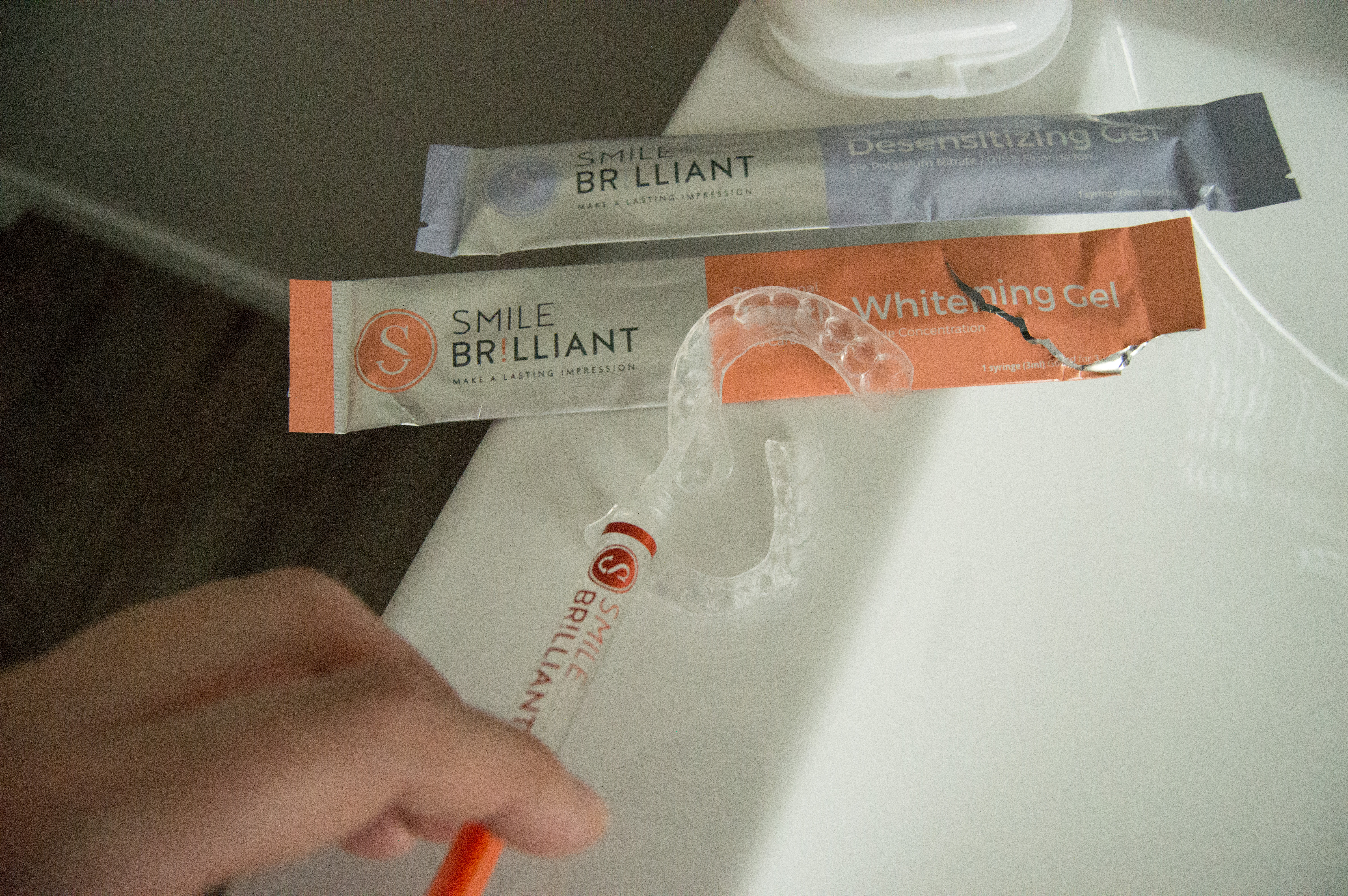 Two things I am always concerned about when picking out home teeth whitening systems is comfort and sensitivity.  No matter what I tried – strips, toothpaste or mouthwash – it either made my teeth sensitive to the breaking point or uncomfortable to wear and inconvenient to use.  I had the same reservations going into the process with Smile Brilliant, regardless of their promise of comfort and little to no teeth sensitivity.  But, they held up their end of the bargain.
The custom-fitted trays are so comfortable, you almost forget they are on.  Serious!  They require a minimum of 45 minutes for each treatment and by the time I cleaned the house, watched a couple Netflix episodes or even cooked dinner, the time was up, hardly noticing I still had them in.
Another aspect I've loved about using Smile Brilliant is the easy-to-use applicators containing the whitening gel.  Minimal storage is needed for the entire system – it fits in my medicine cabinet – which is key when you have a small bathroom with little to no cabinet space.  Each syringe will get you 7-10 treatments so you also get your moneys worth!
And speaking of getting your moneys worth, "agneswright15" will get you $15 off trays when you enter the code while purchasing at Smile Brilliant!  Furthermore, you can enter this amazing giveaway for $139 credit towards purchasing on their site!  If you're looking for the best at home whitening system, this is it, so don't miss out!
**Giveaway will remain open until next Friday, May 19th**
Enter giveaway HERE for your chance at $139 worth of product!
-or-
Use PROMO CODE "agneswright15" for $15 off your trays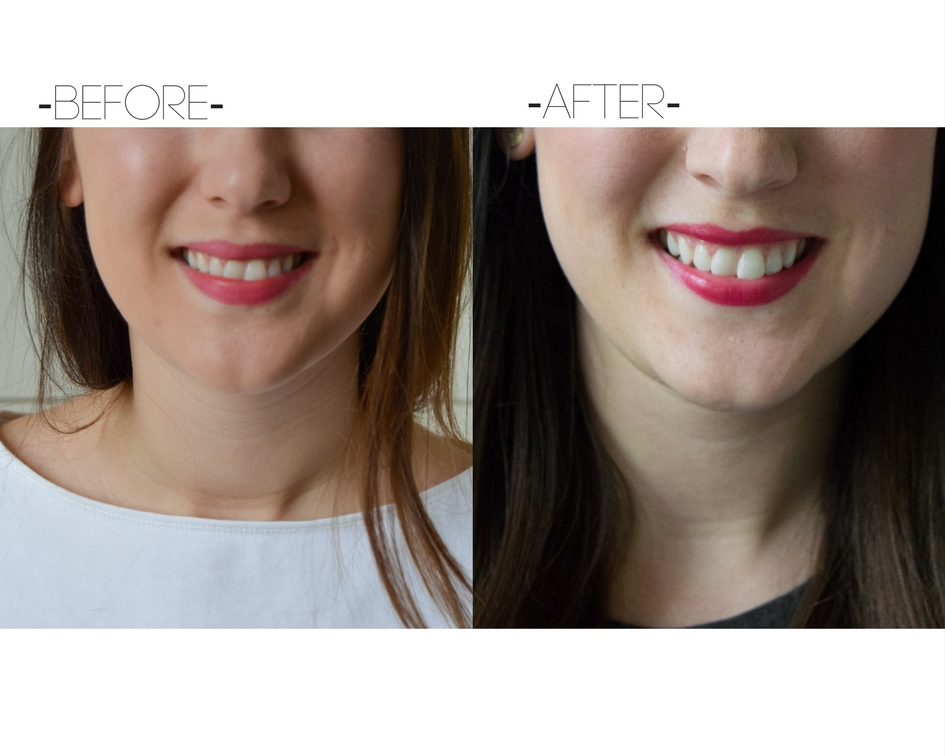 xoxo.  a
Products were received from Smile Brilliant for this post.  All opinions are my own.
Whitening Teeth At Home