Finally!  I have been anxious about sharing this post ever since we dove into our small kitchen remodel in our older home.  And today is the day!  Considering those cringe-worthy "before" photos below, we knew the transformation would be pretty amazing, but we are even happier with the results than expected.
Our bathroom update was challenging because of the unexpected issues we came across, but a kitchen remodel is a whole different ball game.  Thankfully, we were happy with the layout and preferred to skip any plumbing or gas line moves, so the major obstacle was…. making decisions.  And T and I are polar opposites when it comes to decision making – he's quick and reactive, I'm slow and deliberate.  But the good news is we have the same taste in most things and we had extensively discussed the overall feel we desired.  He won some, I won some and the result is completely us.
Needless to say, we're relieved to be finished, and you may be wondering if we thought all the mess and trouble was worth it.  Well…. 110% worth it.  We went back and forth, back and forth on whether to renovate or move and although the headaches were frequent, we couldn't be happier with the decision.  And if HGTV hasn't given you enough reasons to go this route, here are the top three T and I came up with.
New home, same mortgage.  Even if we were at a point where we felt comfortable moving, there was no reason to.  We love traveling, it's just the two of us and I didn't want more square footage to clean.  So instead, we basically got a brand new home with no extra monthly mortgage or moving costs.  Kitchens and bathrooms aren't cheap but we spent way less than we would have building or moving.
Get exactly what you want.  Okay, obviously this only goes so far.  If we got exactly what we wanted, our expense would have been three times as much, but we compromised when needed and still can't find a kitchen on Zillow we'd rather have (within reason of course).
Victory!  It may sound cliche, but the feeling of accomplishment that comes with a project this size is pretty amazing.  No wonder Chip & Joanna make it a living.  Our home is now truly ours and we're proud of the work put into it.
Once again, we could not have done this without the help of our amazing friends and family.  We have so many great resources close to us that were willing to help and we cannot thank them enough.  We are head over heels in love with our new home you helped create.
Okay, okay.  Here goes…
–Before–
–After–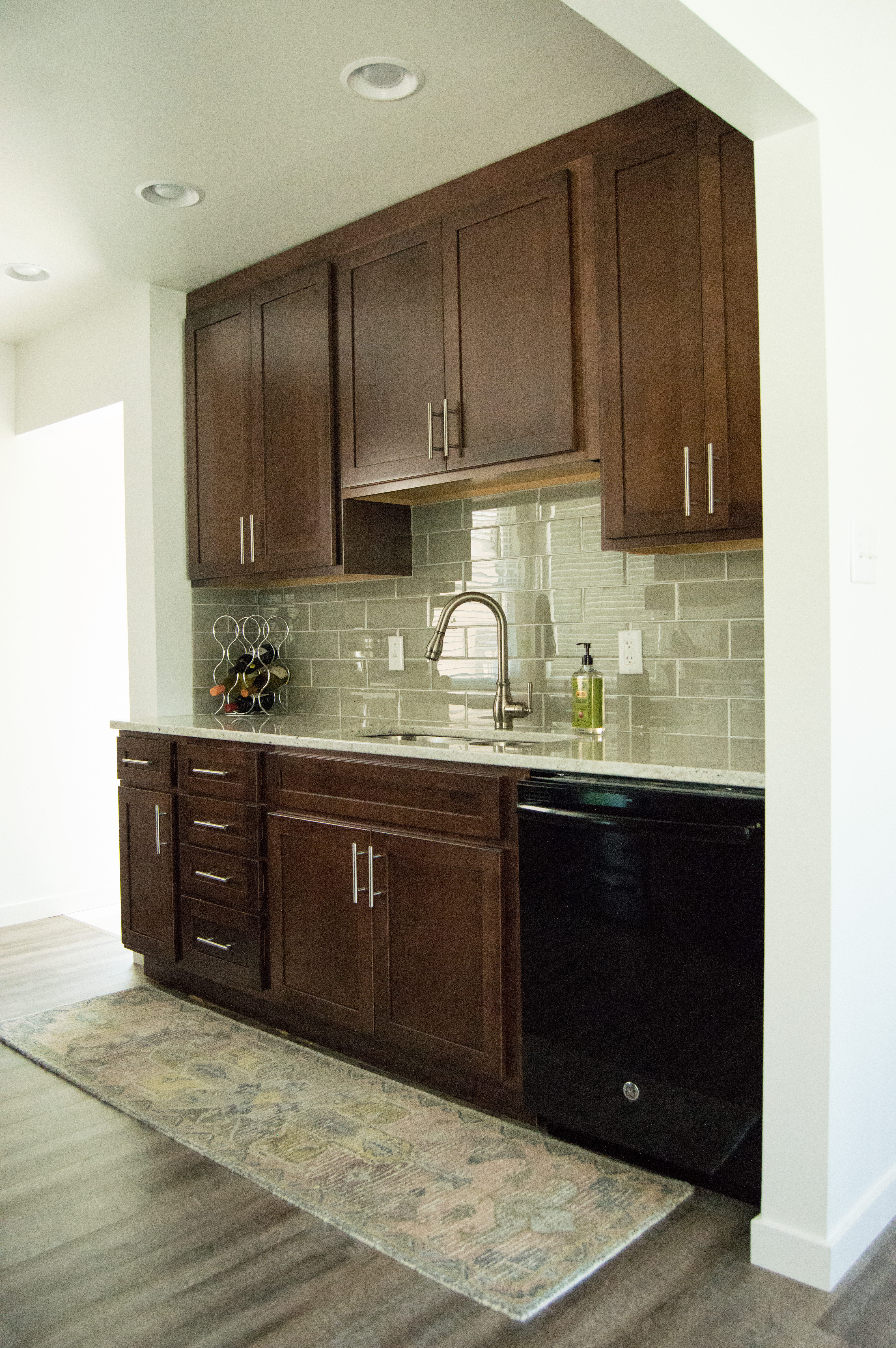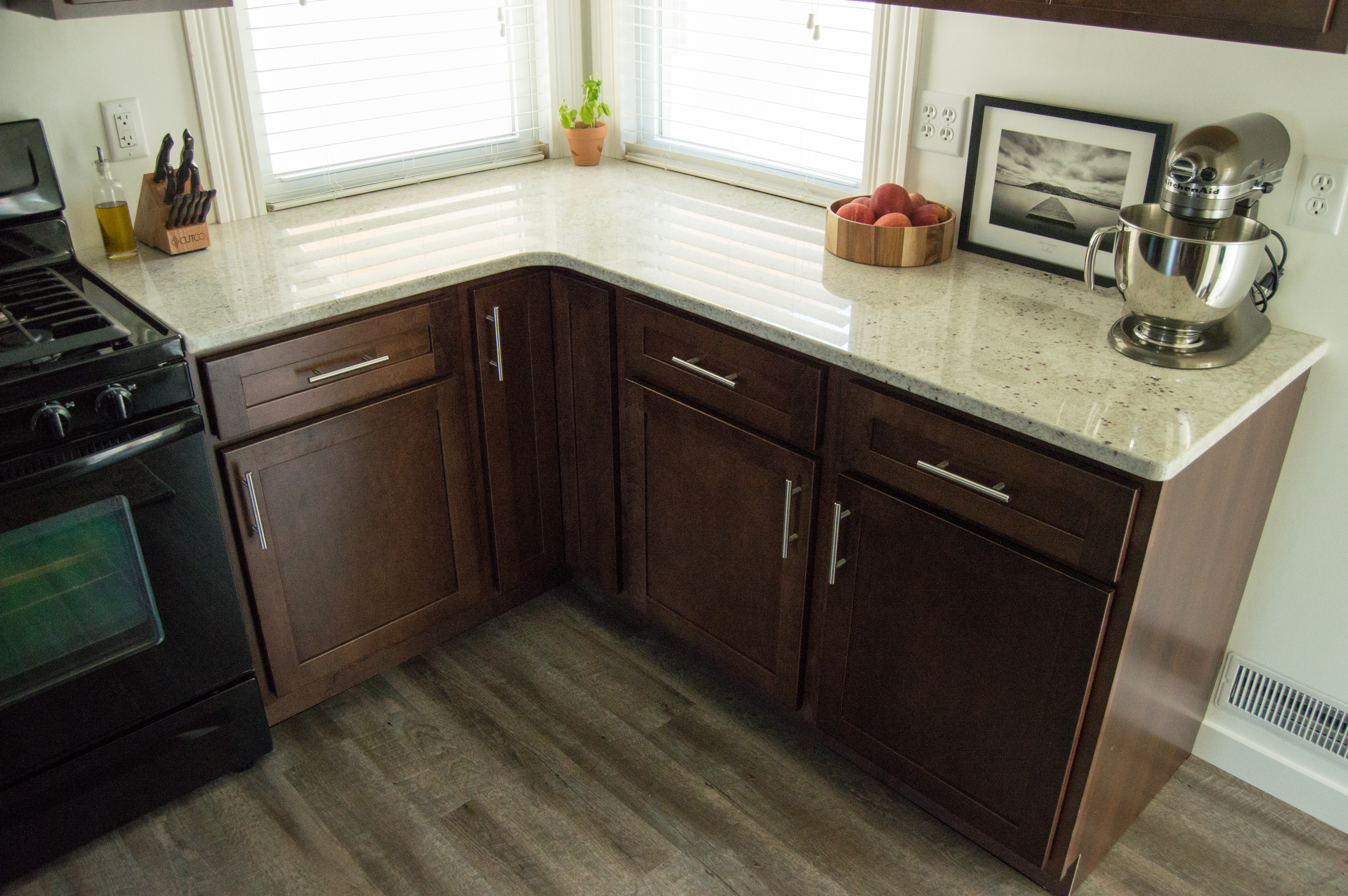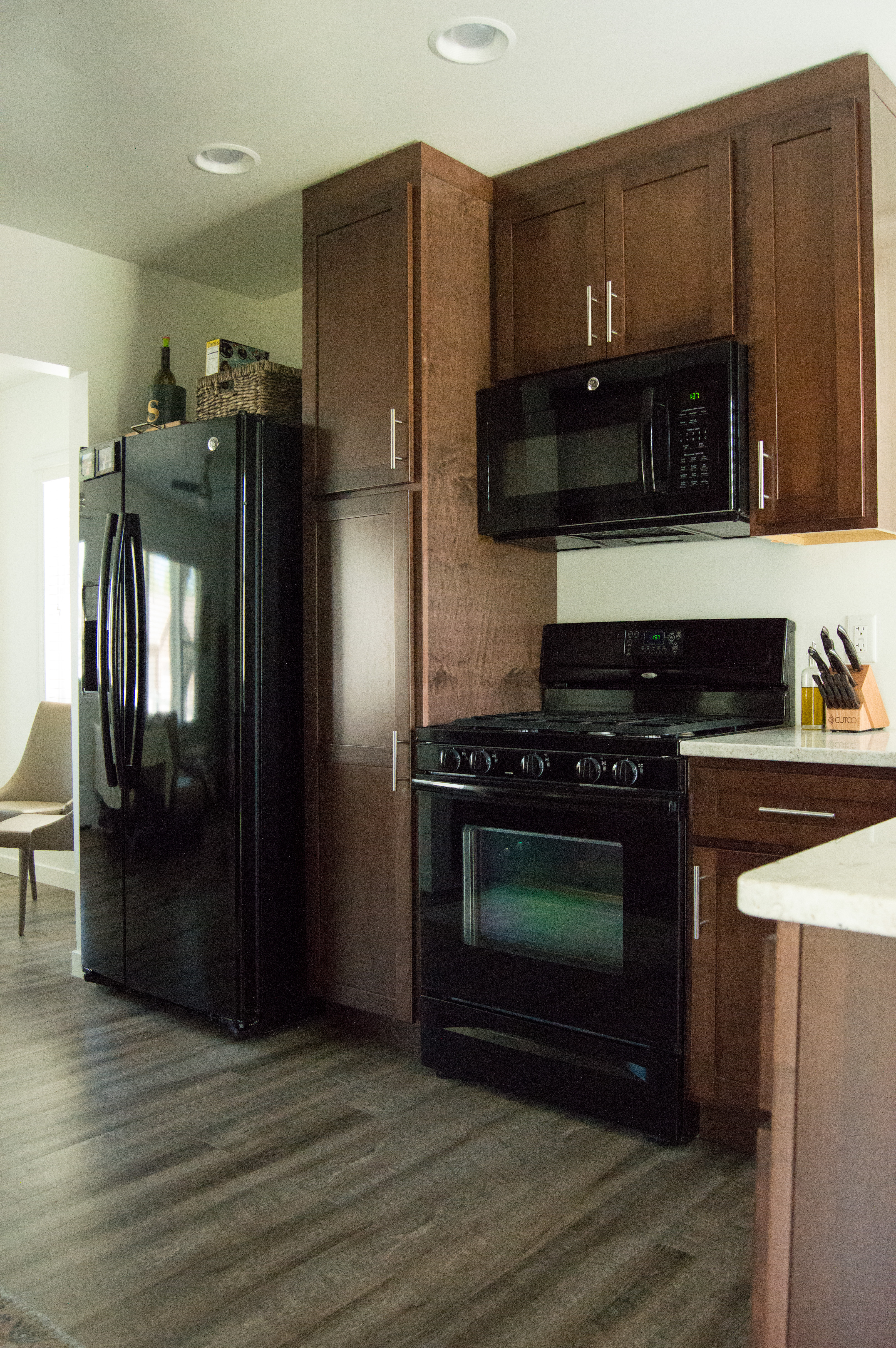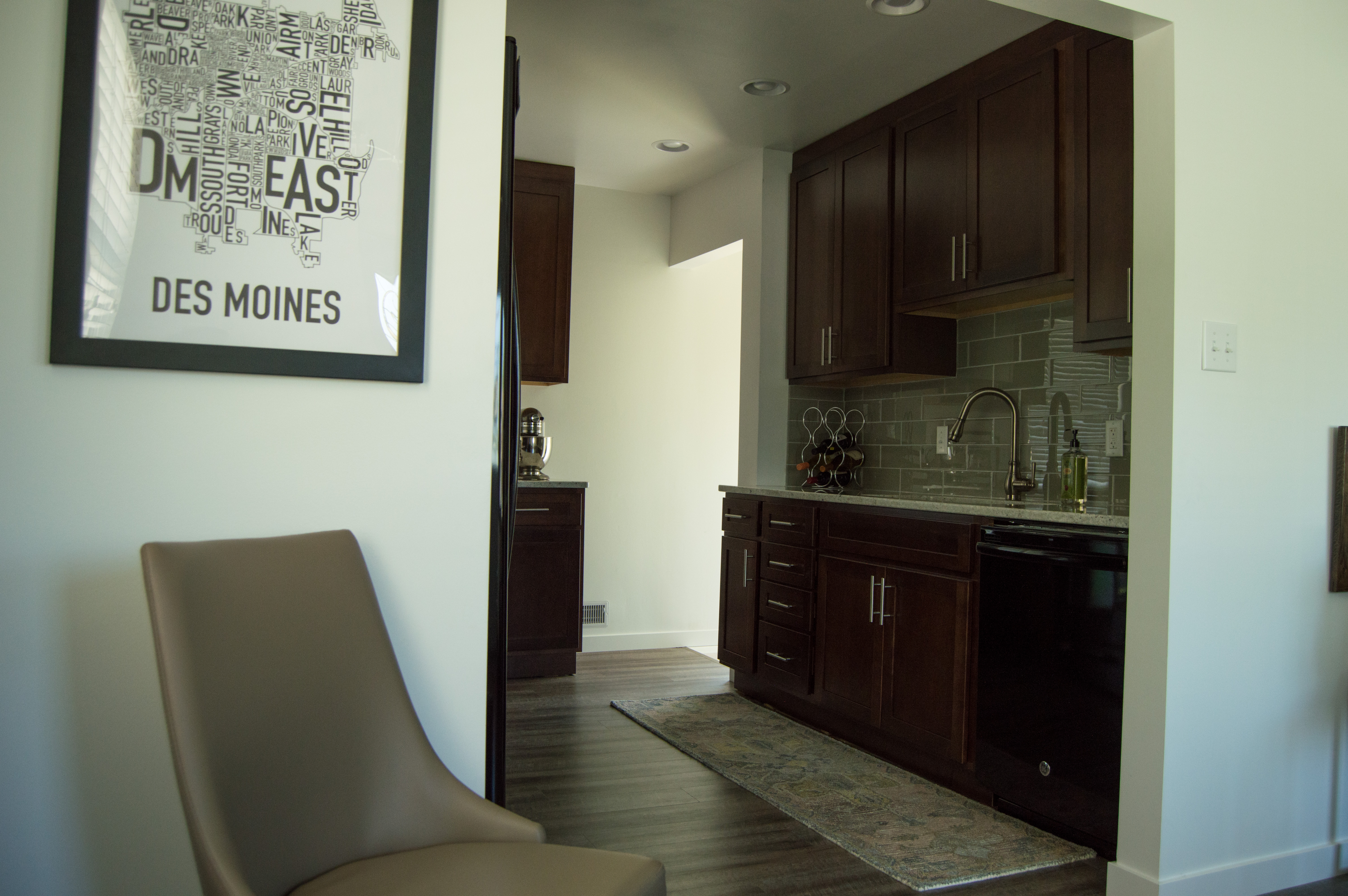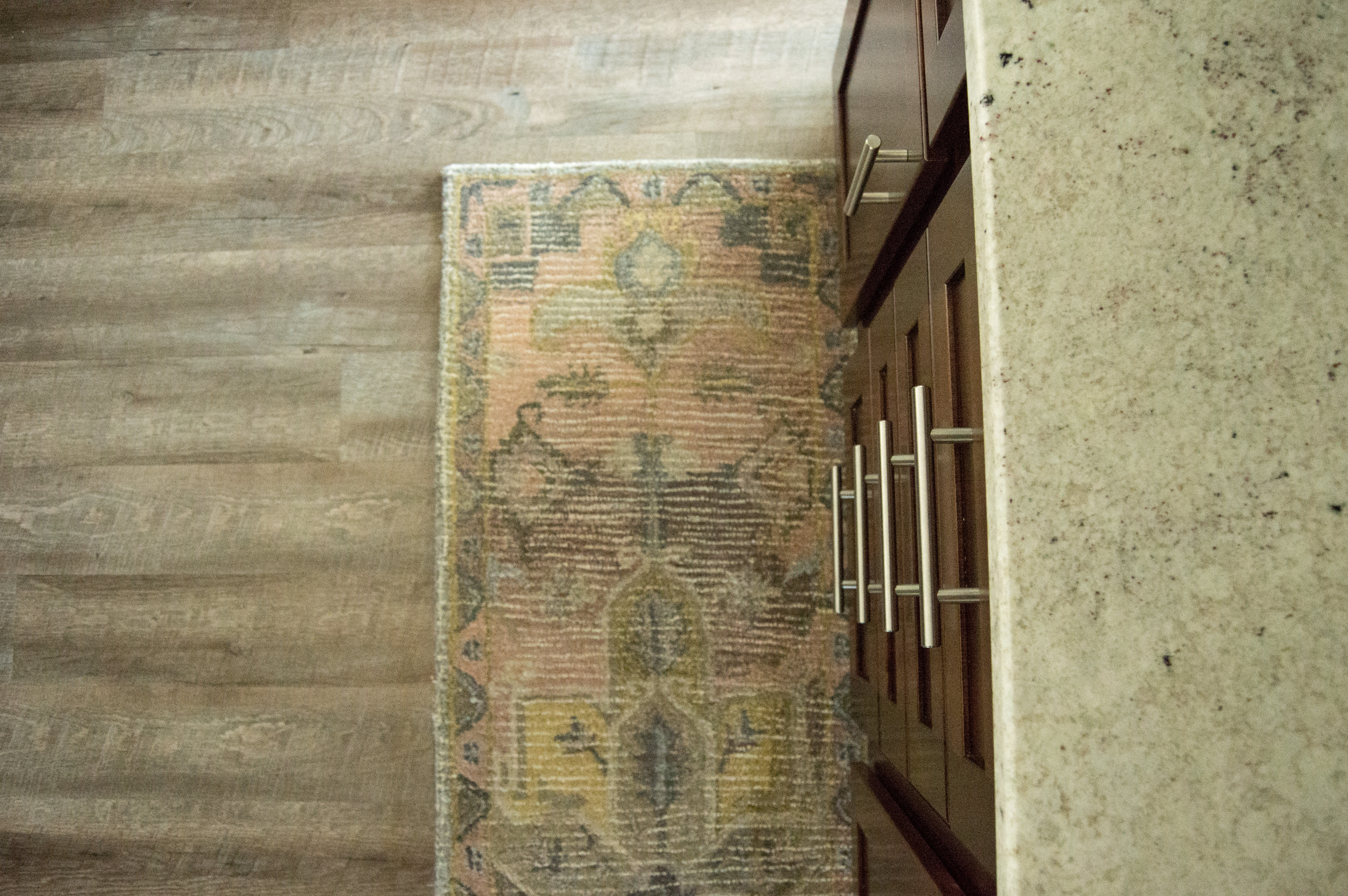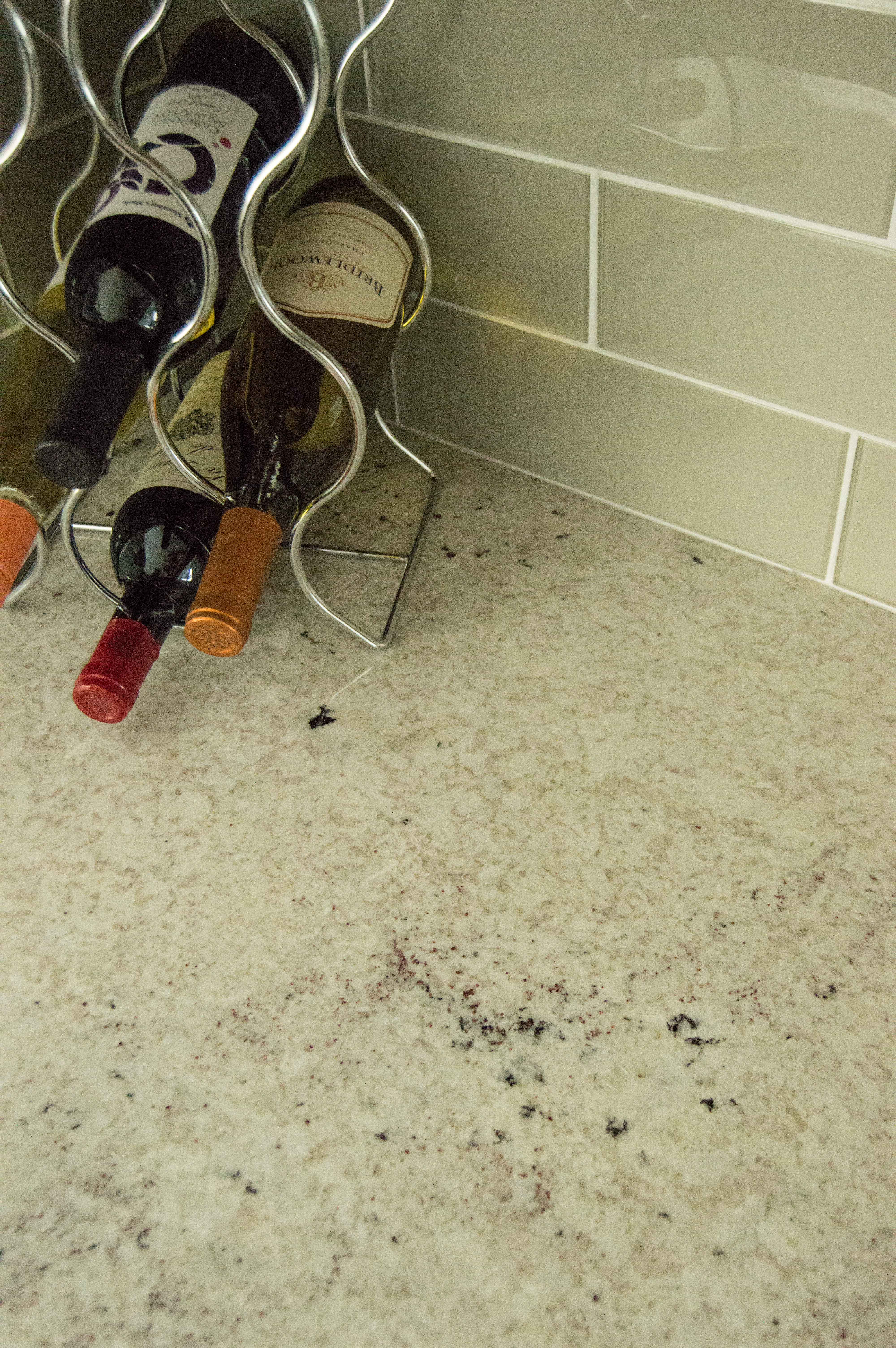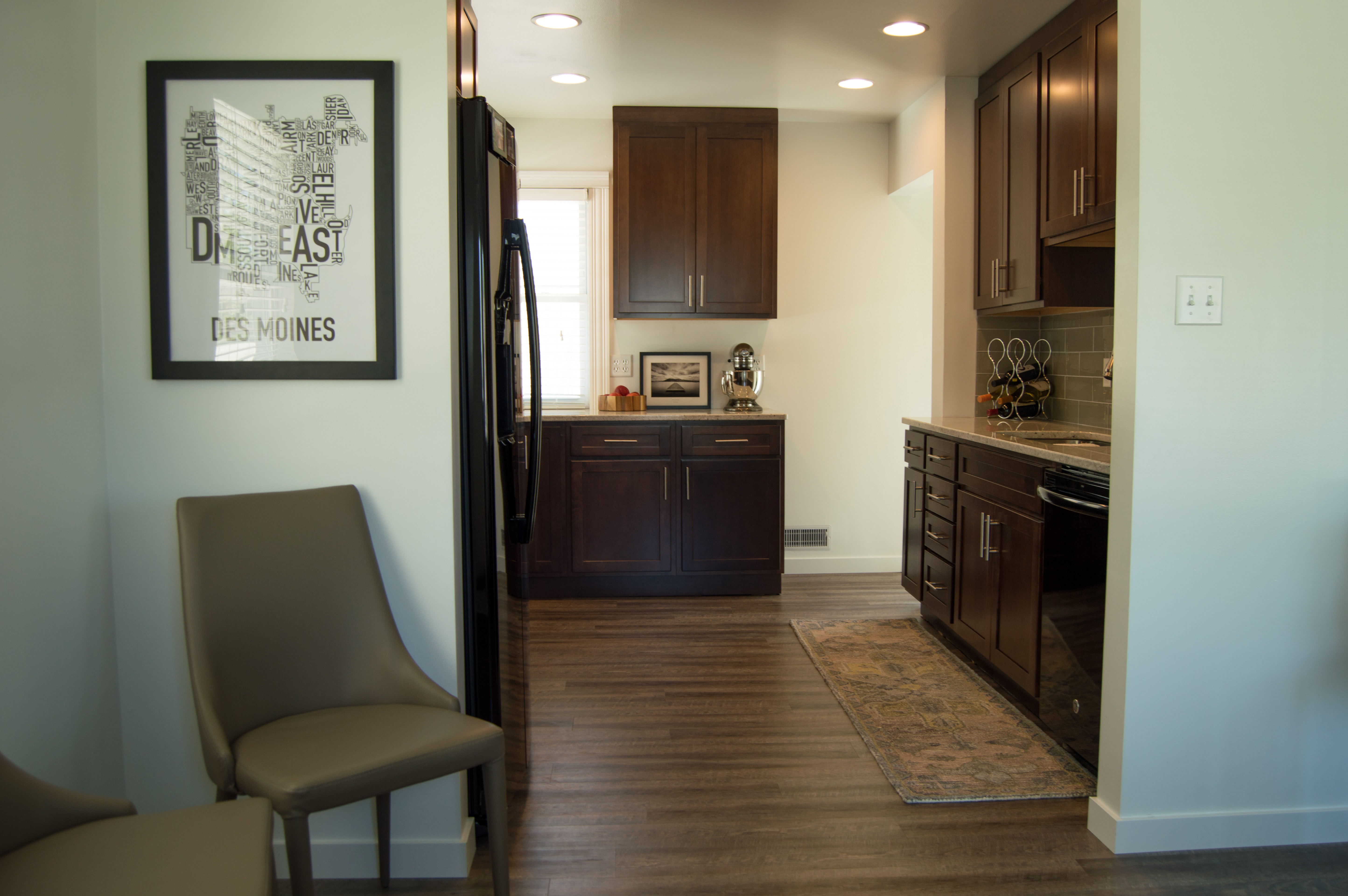 Cupboards: Kraftmaid/Home Depot  |  Paint: Behr – Falling Snow  |  Hardware: Home Depot  |  Backsplash: Menards  |  Rug: Target
During the renovation, some days were exciting, some days were absolutely brutal.  And along with our kitchen being torn apart and eating a lot of frozen pizza, we replaced flooring throughout the entire house along with all the interior doors and all the trim.  Oh, and that bathroom remodel.  We're definitely satisfied at this point, but once you start renovating, you realize it's never really over.  We have more projects in mind that could happen yet this year, or maybe next…
I'll make sure you're the first to know.
xoxo.  a
If you have any questions about finishes or products we used for the project, don't hesitate to ask in the comments below.