A couple reasons for visiting H&M online and putting multiple items in my shopping cart: end of season sales and the need to stay on a budget.  That's exactly the time when I scored this burgundy printed top that I would wear to work every day if I could.  Since most (ok, literally all) my clothing budget has gone towards items for our Iceland/Norway adventure, I've had to be a little smarter when it comes to new items in my closet.  First, I've been trying to get creative with old items that can be restyled and still look good.  Second, I've been shopping the bargains.  And when H&M has a sale, there's guaranteed to be a few… no… a lot of can't-pass-up pieces.
As with any H&M delivery, I had some items to send back, but I also had a couple items to keep.  Anyone else struggle with sizing there?  Especially when ordering online, sometimes I feel it's a complete guess at what will fit.  And I was pleasantly surprised with this burgundy woven top.  I love the color, the small print and pin-tucked sleeve adds fun detail and the fit is perfect.  It's a great top to pair with denim, but I actually prefer wearing it to work or on date night with the Sloan pant from Banana Republic.  Throw on a pair of booties, some gold jewelry and walk out the door.  So easy.
Never underestimate the power of a good top.  Even if it's a bargain, but the quality and style is there, good tops can be the backbone of any great outfit.  This particular top is only $7.99 – yes, $7.99!  And linked at the bottom of this post.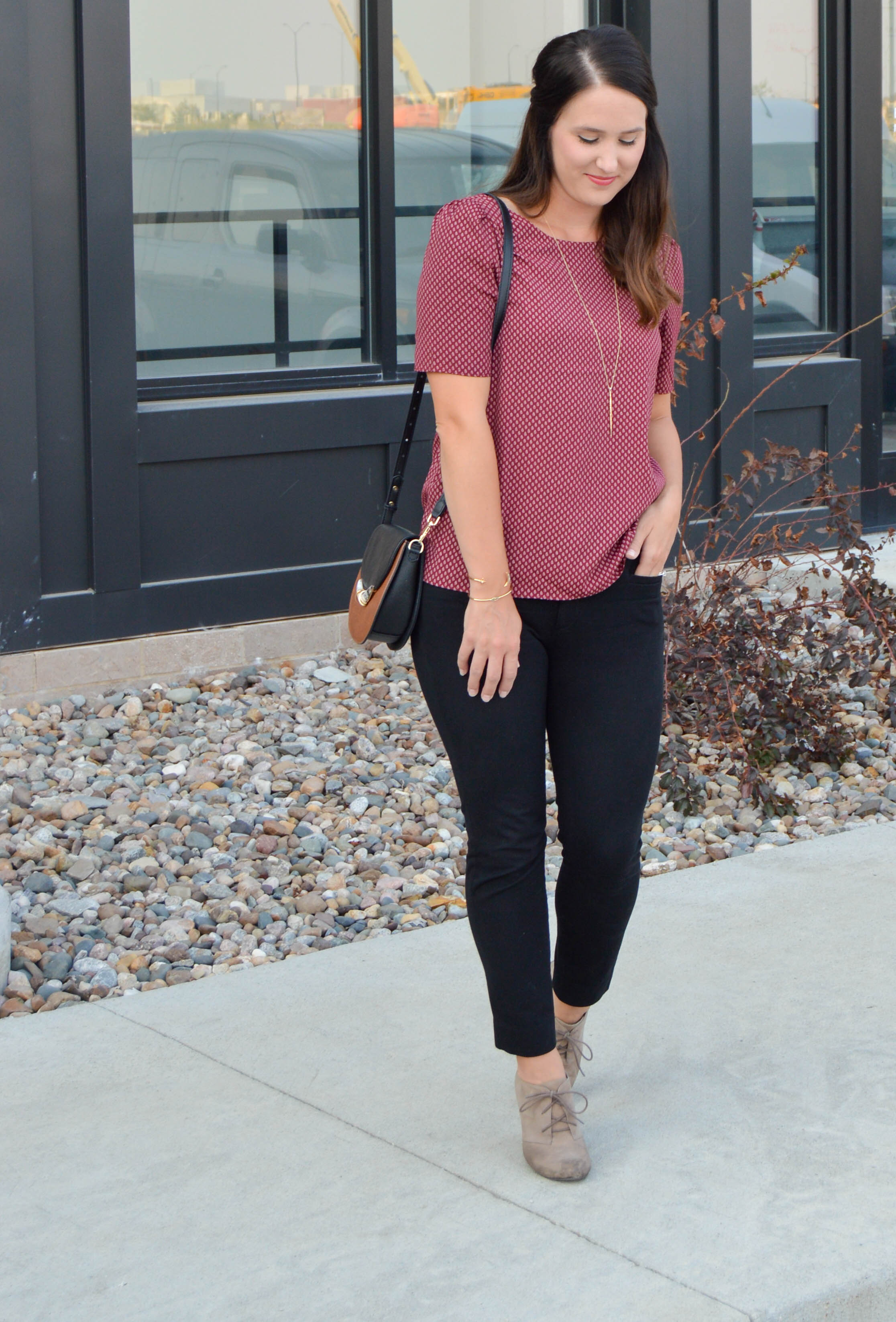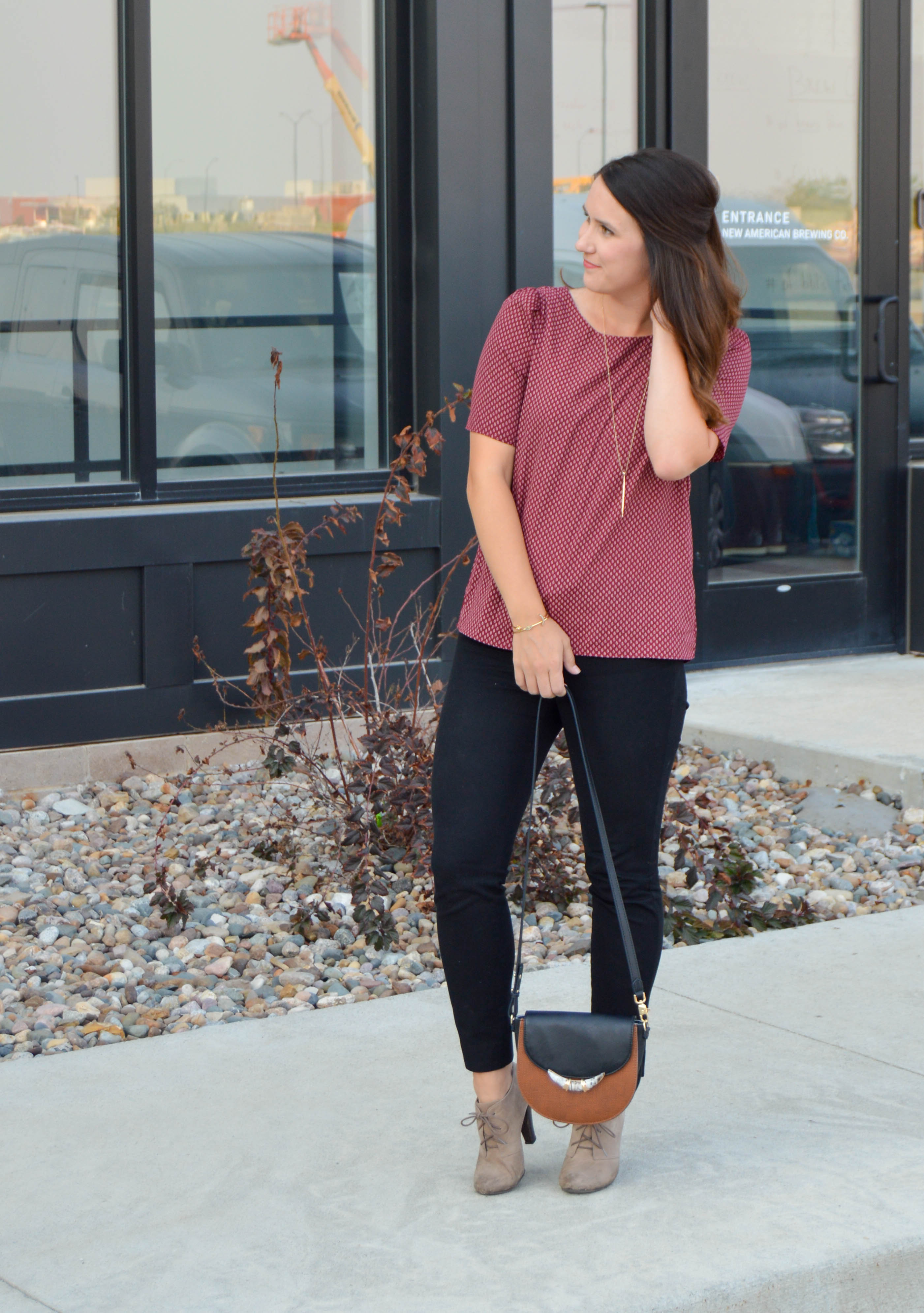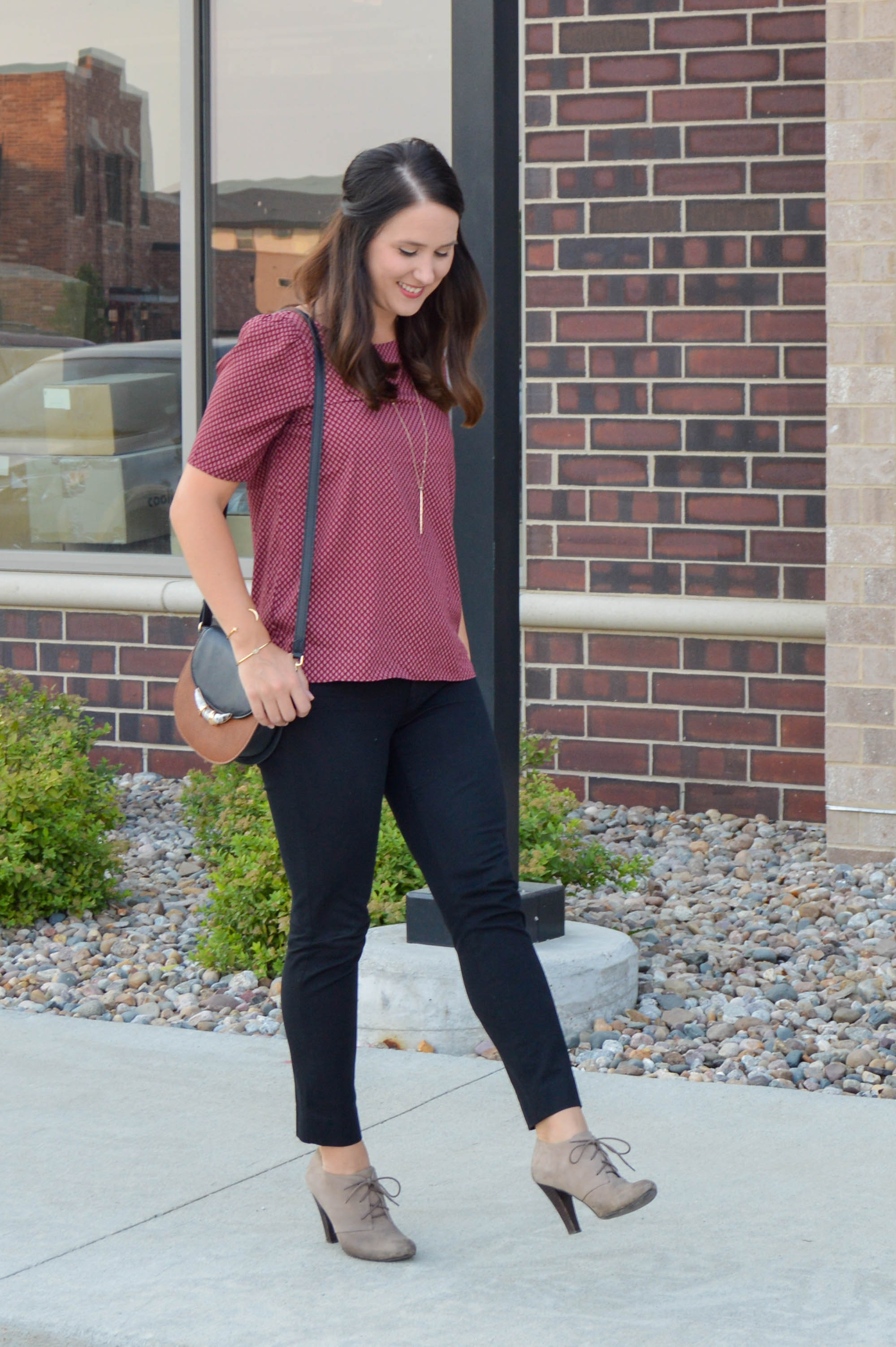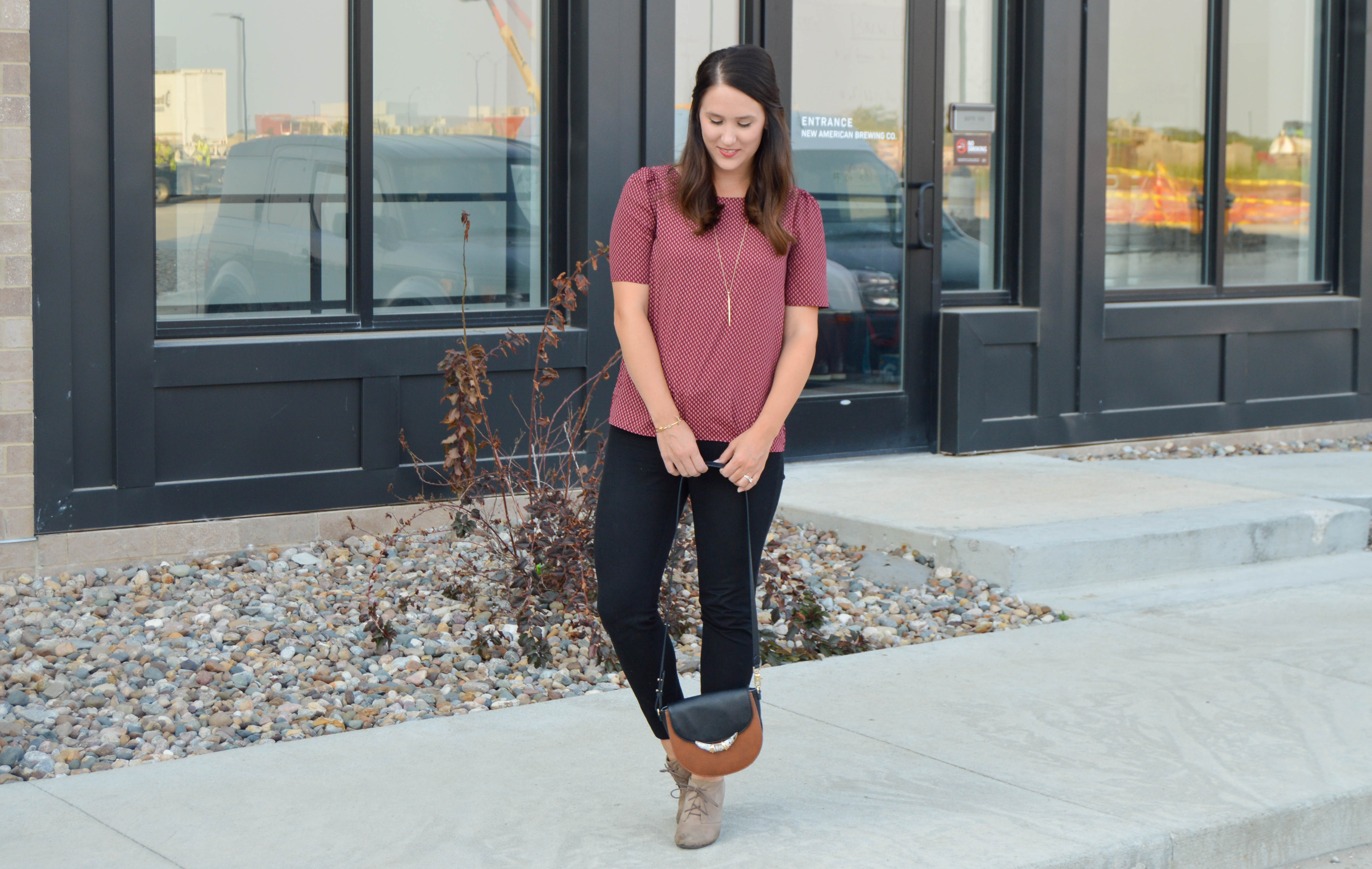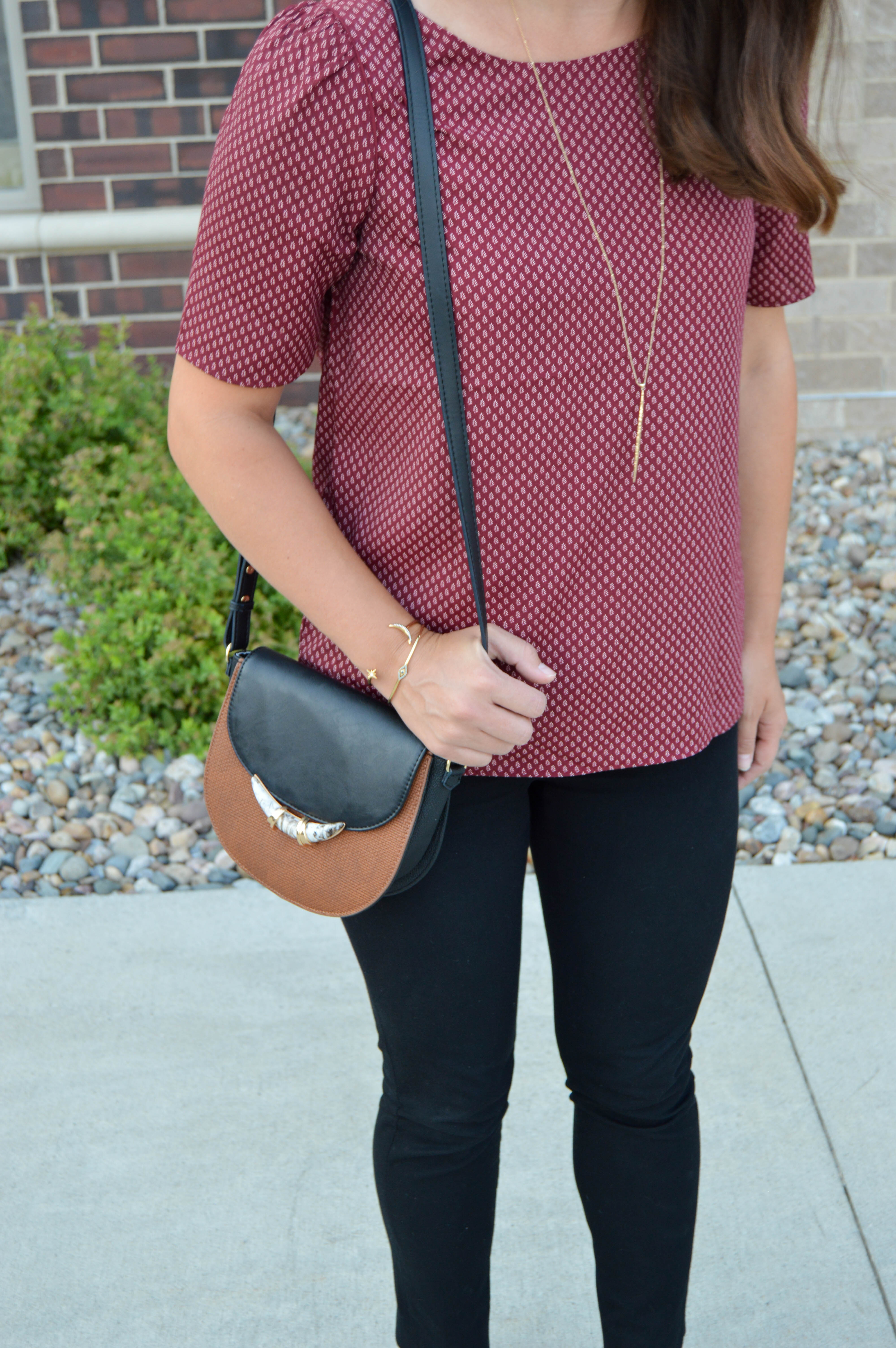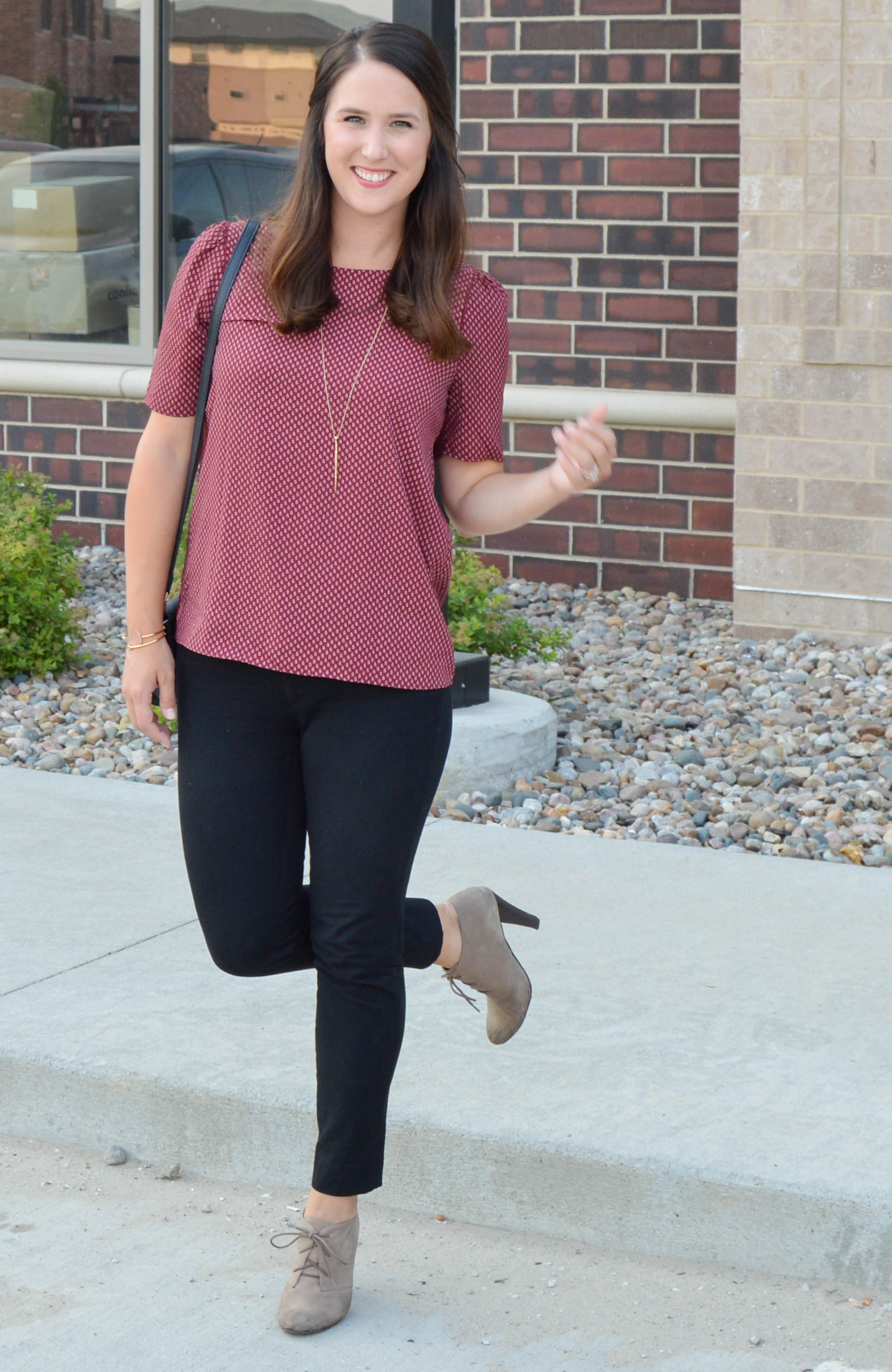 Bag/Jewelry: Stella & Dot
xoxo.  a