When the temperatures are freezing (or below freezing), what sounds better than soup?  Answer: nothing.  A couple favorites exist in the Steinkamp household – chili, beef stew (mom's recipe) and this hearty chicken noodle soup.  Through the years, I've made tweaks, added and taken away to find a sweet spot.  Finally feeling like I hit gold with this round, it was perfect timing as Iowa temps dipped again!  Wow, it's a been a cold winter.
A couple things.  If you have a dutch oven, I highly recommend using it.  If you don't, I highly recommend investing.  Since receiving this blue one for Christmas a couple years ago, it has become my favorite soup pot.  They heat up so well and evenly, and it holds all the ingredients like a champ.  I'll link some of my favorites below.  There are so many options out there – high-end & low-end – so you'll easily find one to fit your budget.  Also, you'll find the recipe below, with recipe notes included.  Most of my adapted recipes come with flexible measurements.  Considering I'm a "little of this, little of that" until it works type of cook, feel free to take this and make it your own, too.
However…
Two things I highly recommend – using shredded rotisserie chicken & cooking the noodles halfway before adding them to the soup.  The savory chicken adds so much flavor and the half-al dente noodles soak up just enough broth without making the soup thick.  These are two things I would never stray from.  The seasonings?  Sometimes I add more, sometimes I leave one out.
So, without further ado…
Hearty Chicken Noodle Soup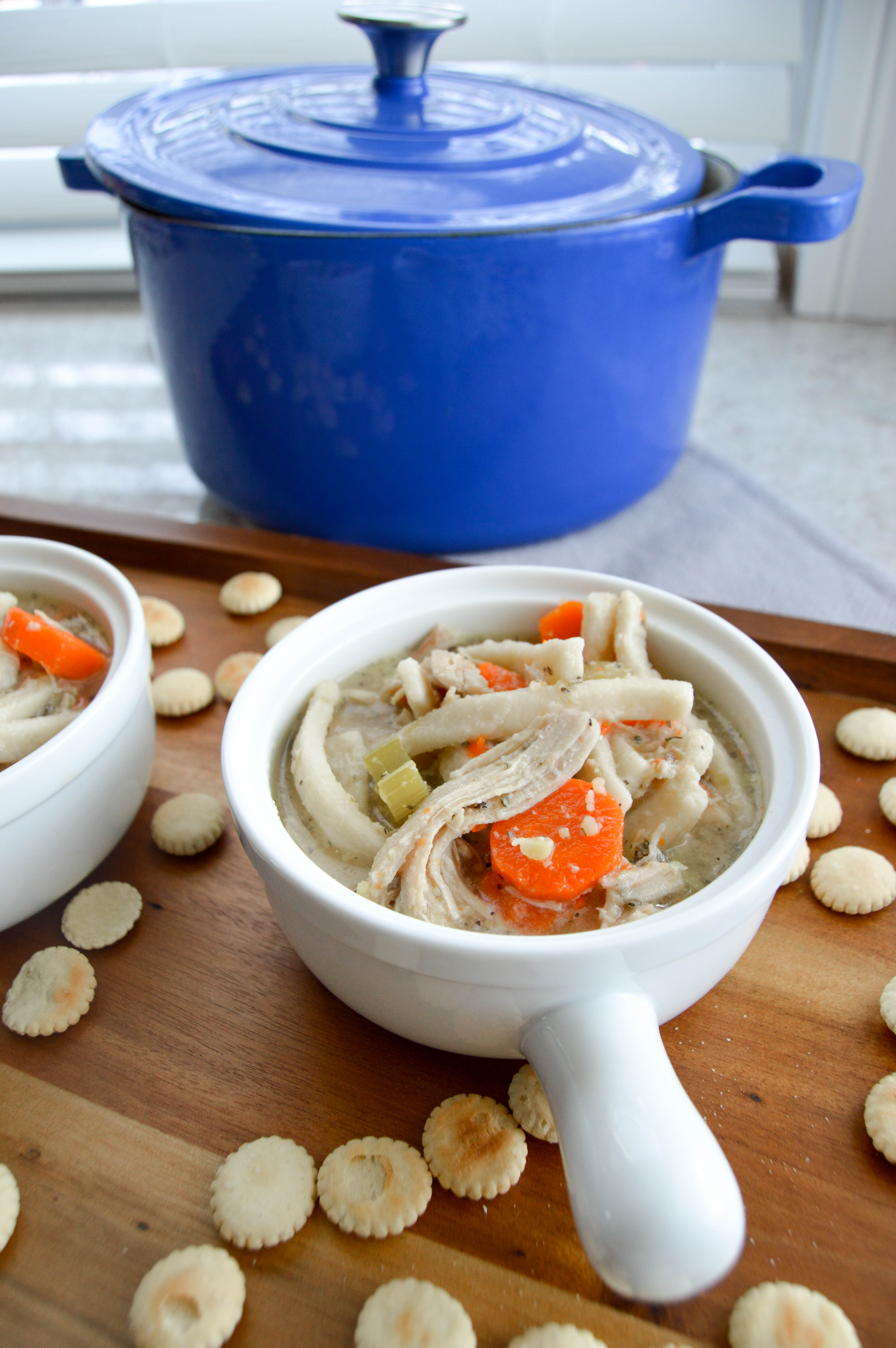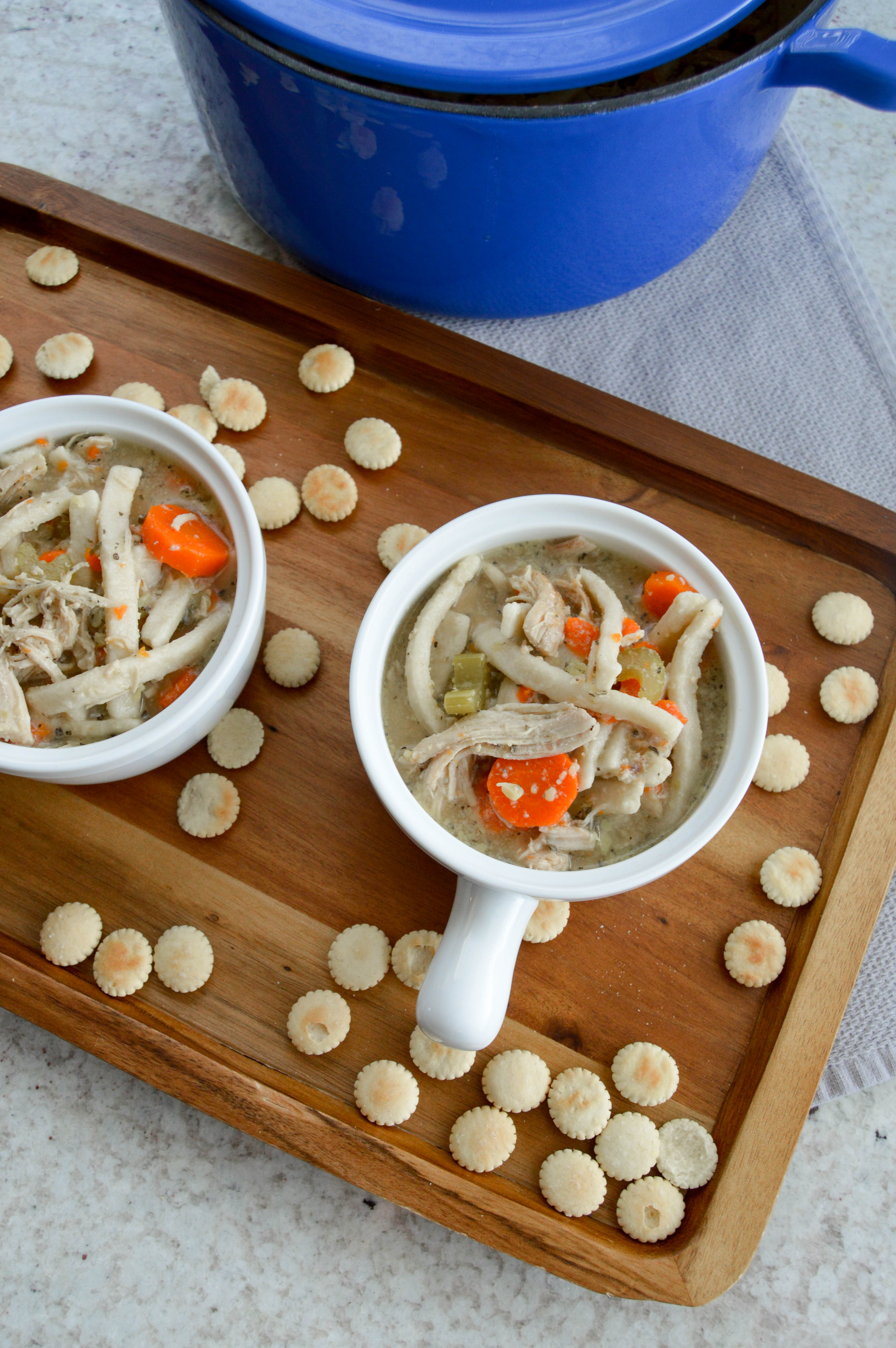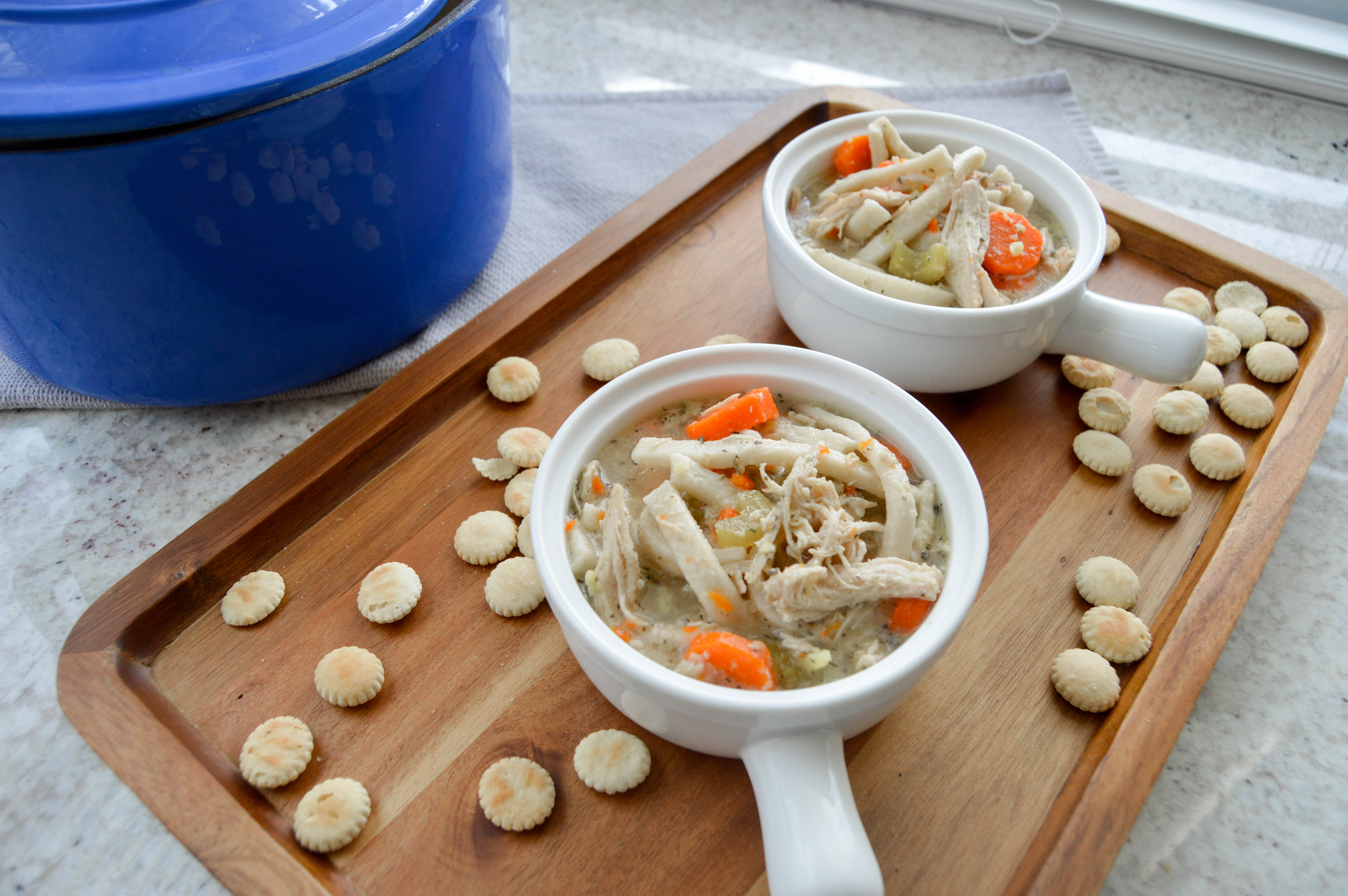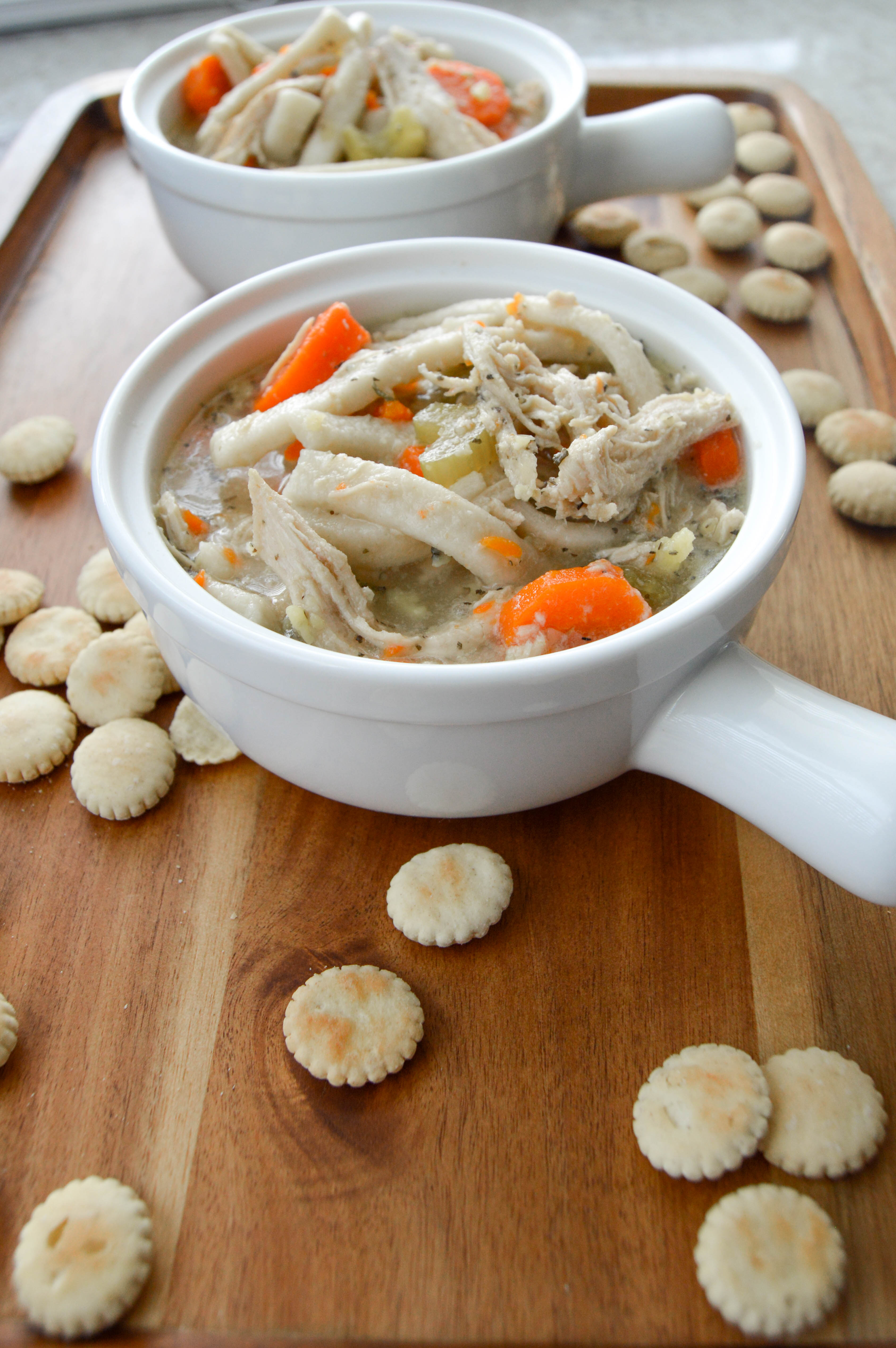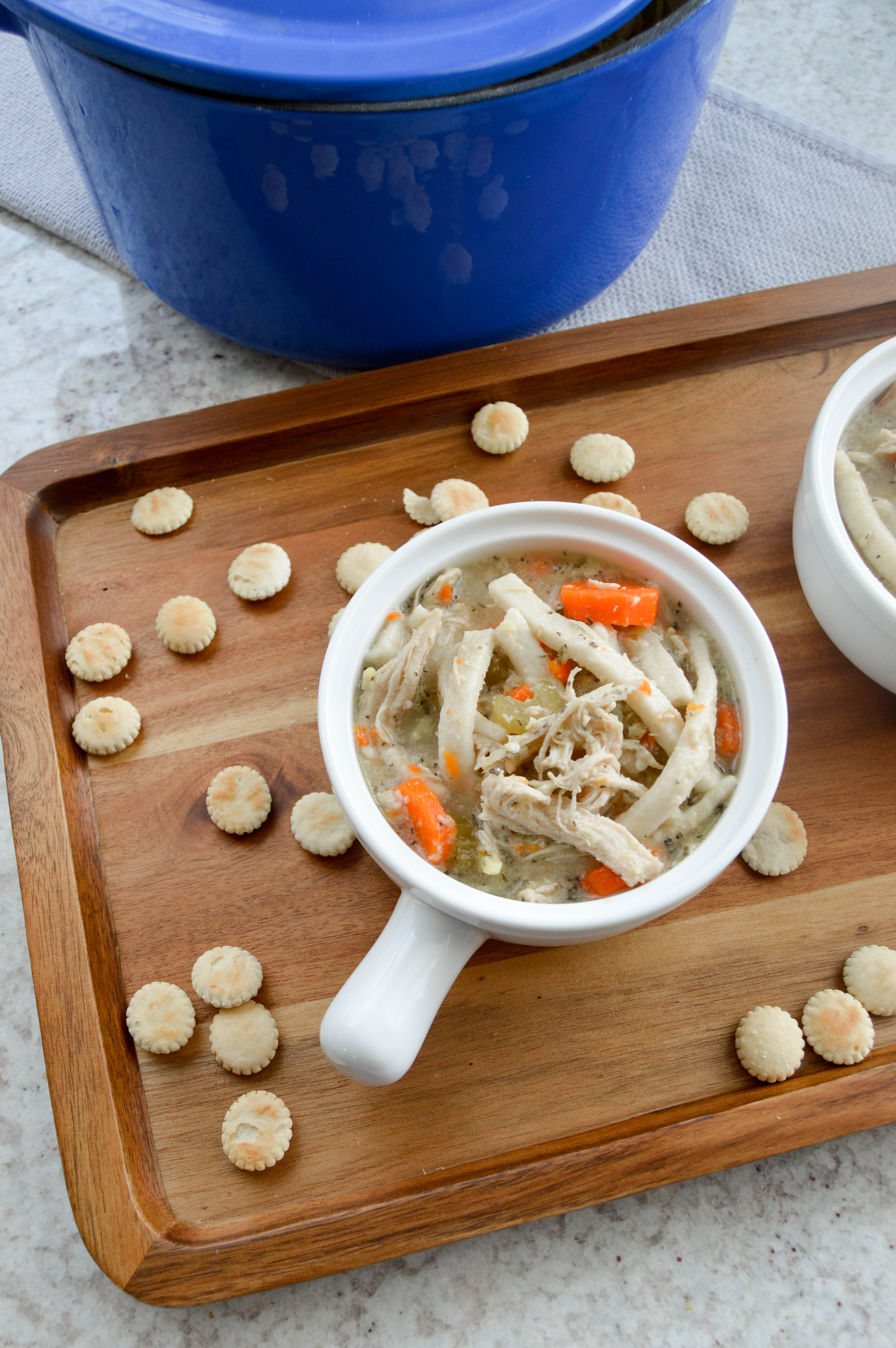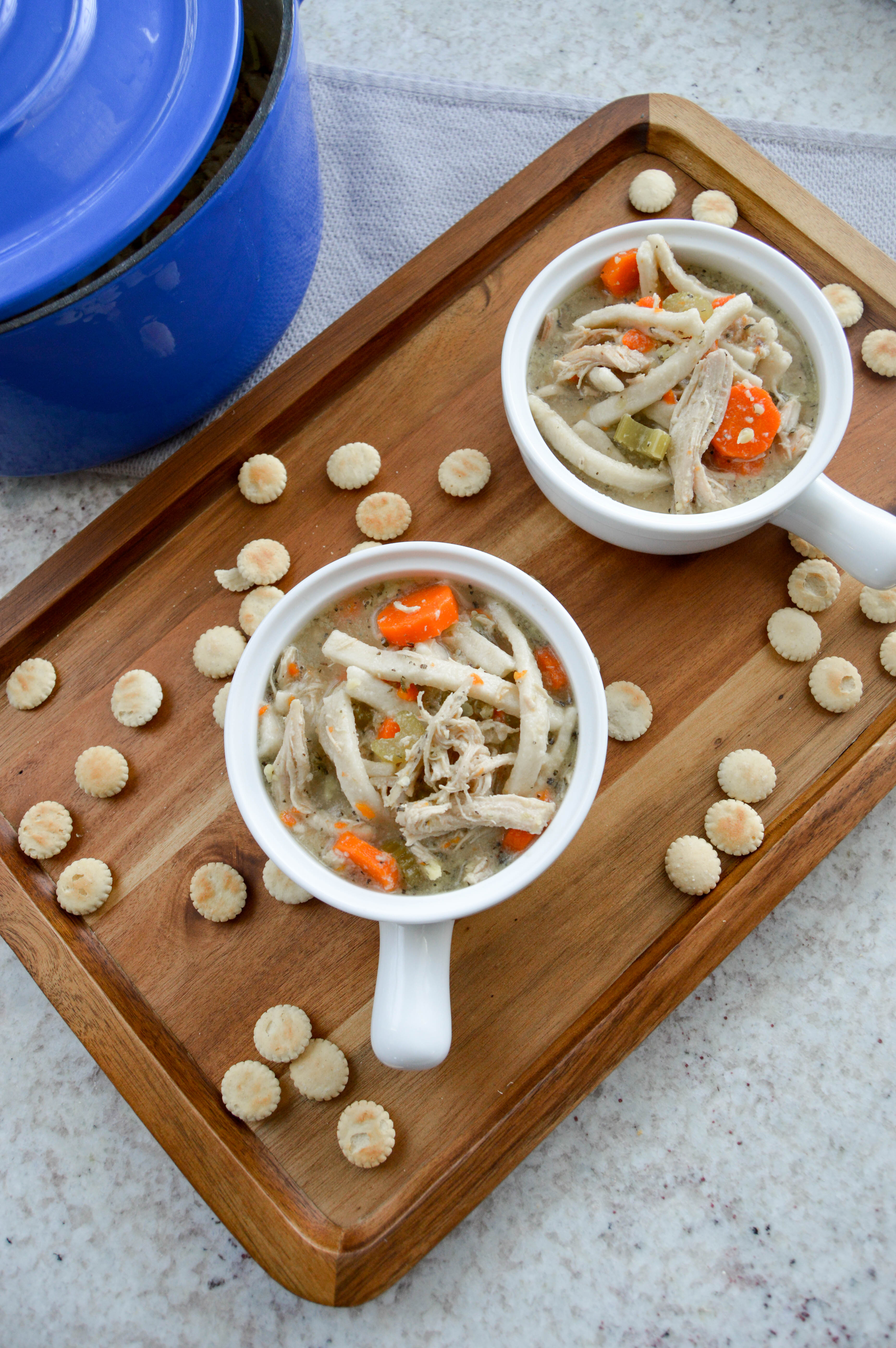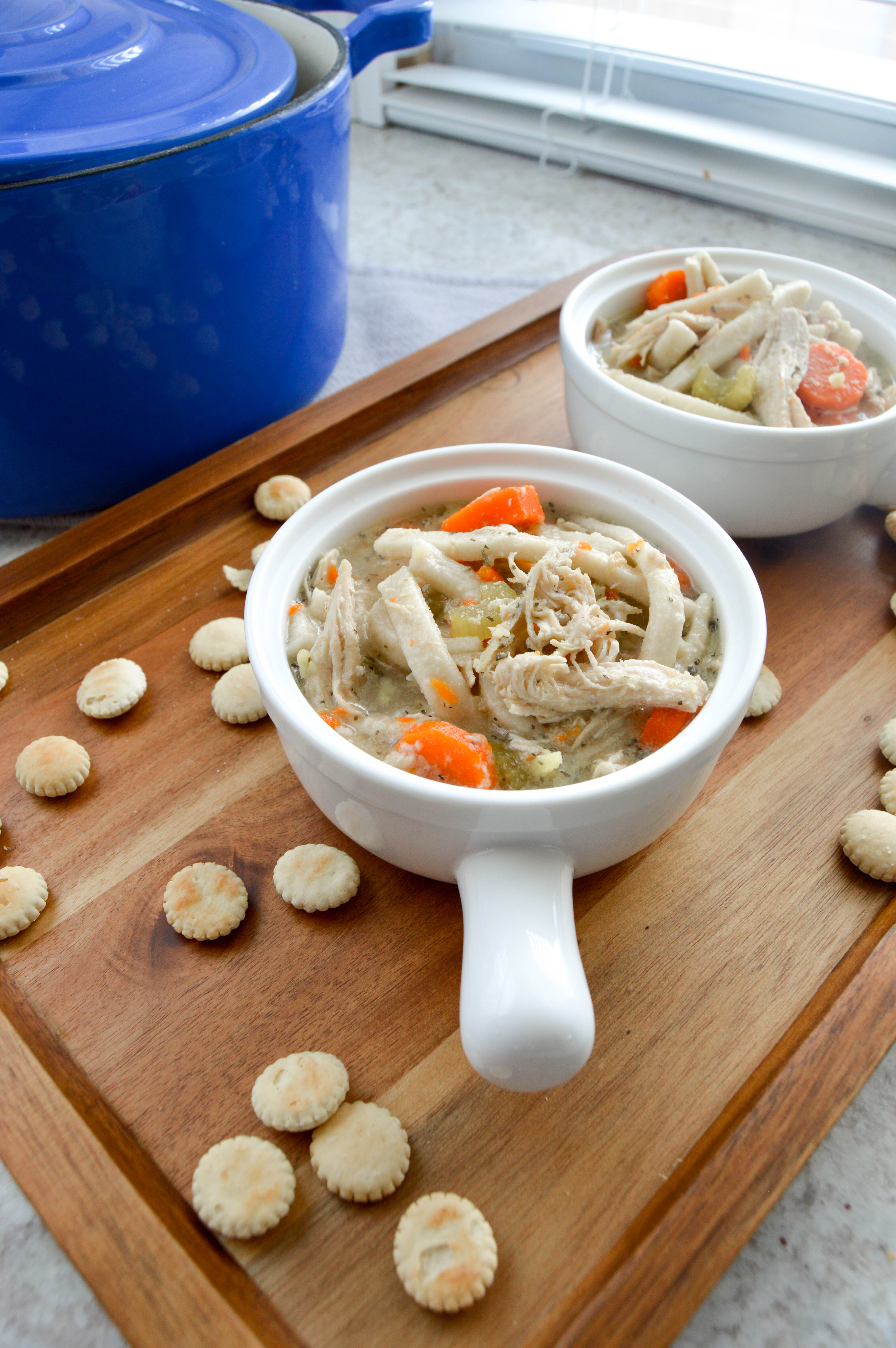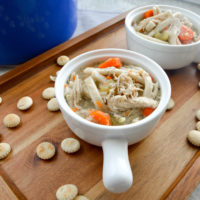 Chicken Noodle Soup
Ingredients
1

stick

unsalted butter

49.5 oz

can

chicken broth

14.5

cxan

chicken broth

4-6

carrot sticks, peeled & sliced

4-6

celery stalks, sliced

1

tsp

garlic salt

1

tbsp

Italian seasoning

1

rotisserie chicken, shredded

or 2 boneless chicken breasts

16 oz

pkg

Reames egg noodles

salt & pepper
Instructions
1. Pour both cans of chicken broth in pot and add the stick of butter. Heat until butter is melted and add sliced carrots & celery, garlic and Italian seasoning.

2. Meanwhile, boil one quart water in separate pan and add noodles. Cook for 10 minutes (we don't want them cooked through), drain and set aside.

3. Once carrots have begun to soften, add the chicken and noodles. Add salt & pepper to taste. Continue to simmer for at least 20 minutes for flavors to blend. The longer you let it sit, the better it tastes!

4. Remove from heat & serve!
Recipe Notes
Feel free to add more or less carrots & celery - easily adapted to what your family enjoys!  
Don't forget the oyster crackers!
xoxo. a