It's true – we're back from our Iceland/Norway excursion and I'm finally feeling ready to get back into the swing of things.  It takes me a while to snap out of the travelling high – especially after visiting places so breathtakingly beautiful and pure.  If only there were a blog post long enough to pour my true feelings out about both countries…. but there may not be, and truthfully, I'm not sure I can find the right words.  I've thrown around "majestic" and "surreal" and "stunning", but even all put together, it may not be enough to truly describe the landscapes.  So, I will take you through our route, along the Ring Road (Route 1), in Iceland and then onto Norway.  First stop, Iceland south coast, where we got our first taste of what the country had to offer.
The amount of ground we covered and sights we saw make it hard to post absolutely everything along the way, so I plan to hit the highlights.  Of course, if I influence you to plan your own trip to the arctic country, don't hesitate to ask any questions at the bottom of this post.  Here we go…!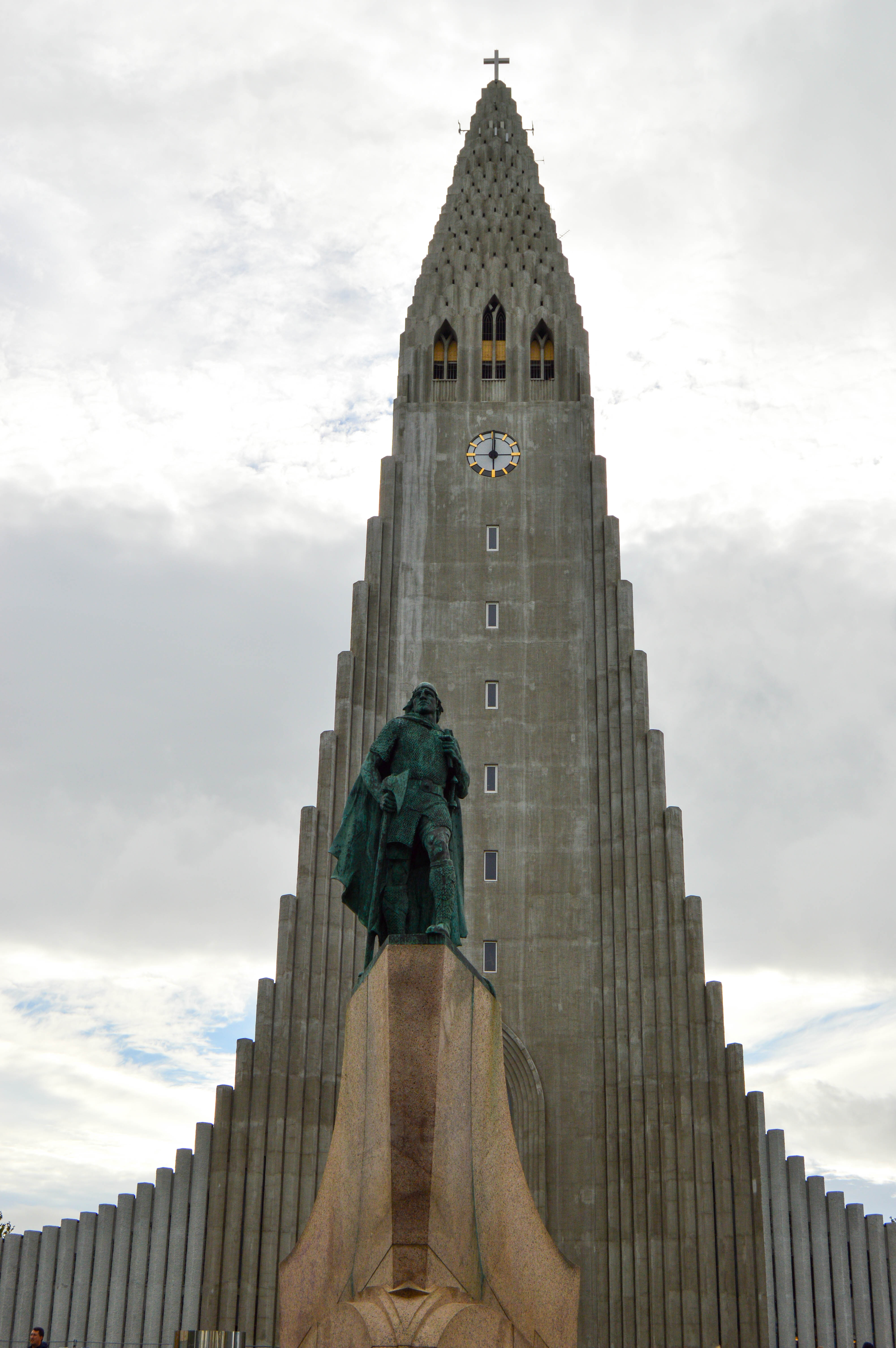 Reykjavik
We were excited to reach Reykjavik after leaving the airport in our rental SUV and taking the long route around Rekjanes Peninsula (we had more than a few hours until we could check into our AirBnB).  Hungry and jet-lagged with the car parked in the heart of the city, we started our search for food.  Finding a little café that opened early on Sundays, we settled in with a light breakfast, not realizing a second breakfast awaited a block down the street at Braud & Co.  This bakery can't be missed with its facade full of graffiti and the long line waiting for buttery cinnamon rolls and hot coffee.  An absolute must stop.  Our short stays in Reykjavik truly revolved around food (imagine that), because we were either tired from the flight, or just coming in from exploring Iceland's treasures outside the city.  Along with the food, we did our share of shopping along the quaint city center streets, picking up my new favorite wool winter hat.  One stop we did make was Hallgrimskirkja church (pictured above) located in the heart of Reykjavik – if you're there, it's worth a look inside!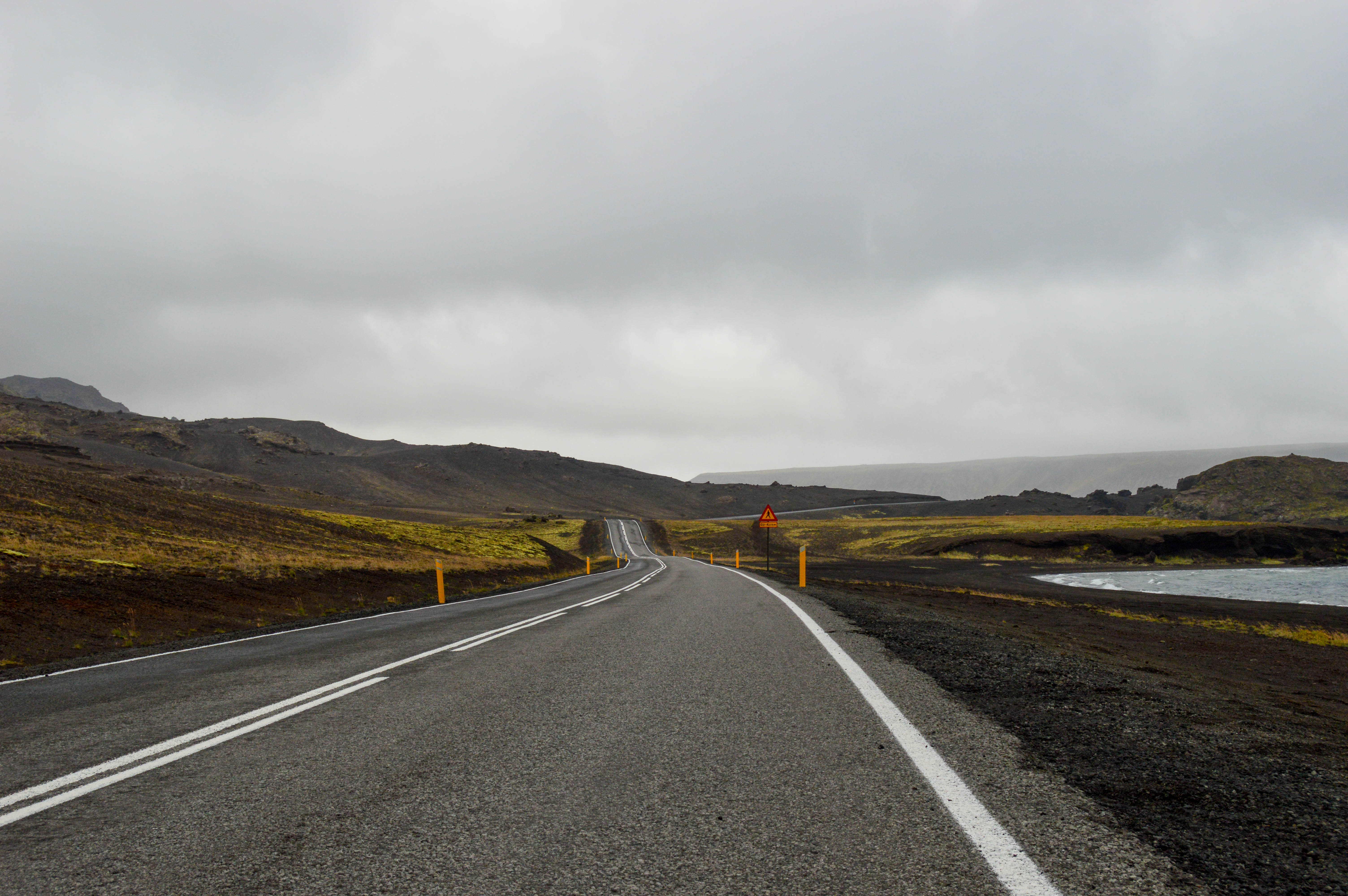 Once research started for our Iceland trip, it didn't take much convincing to add the south coast route on our itinerary.  Specifically Jokulsarlon and Vik – two destinations with the promise of broad black sand beaches and beautifully broken icebergs.  A common note I'd seen on multiple blogs and articles about Iceland's majestic landscape was the promise of change around every corner, always surprising and never letting down.  Driving the south coast delivered just that.  From vast sheep farms that lie outside Reykjavik to daunting volcanoes that appear in the distance to the cold, icy glacier lagoon that waited for us at the end, this road trip was unlike anything I've ever seen.
Getting to Jokulsarlon from Reykjavik will take around 4 hours without stops, but knowing we had the whole day to get there, we took our time and enjoyed the sights along the way.  Two main attractions – Seljalandsfoss and Skogafoss – are absolutely worth a visit.  Waterfalls in Iceland aren't scarce by any means, but these two truly shine.  I loved Skogafoss for it's grandeur size and power, but a lot of people prefer Seljalandsfoss because you can venture all the way around the fall – with proper rain gear of course.  Both are conveniently located right off Route 1 and you can stop at your leisure, either quickly, or for a couple hours.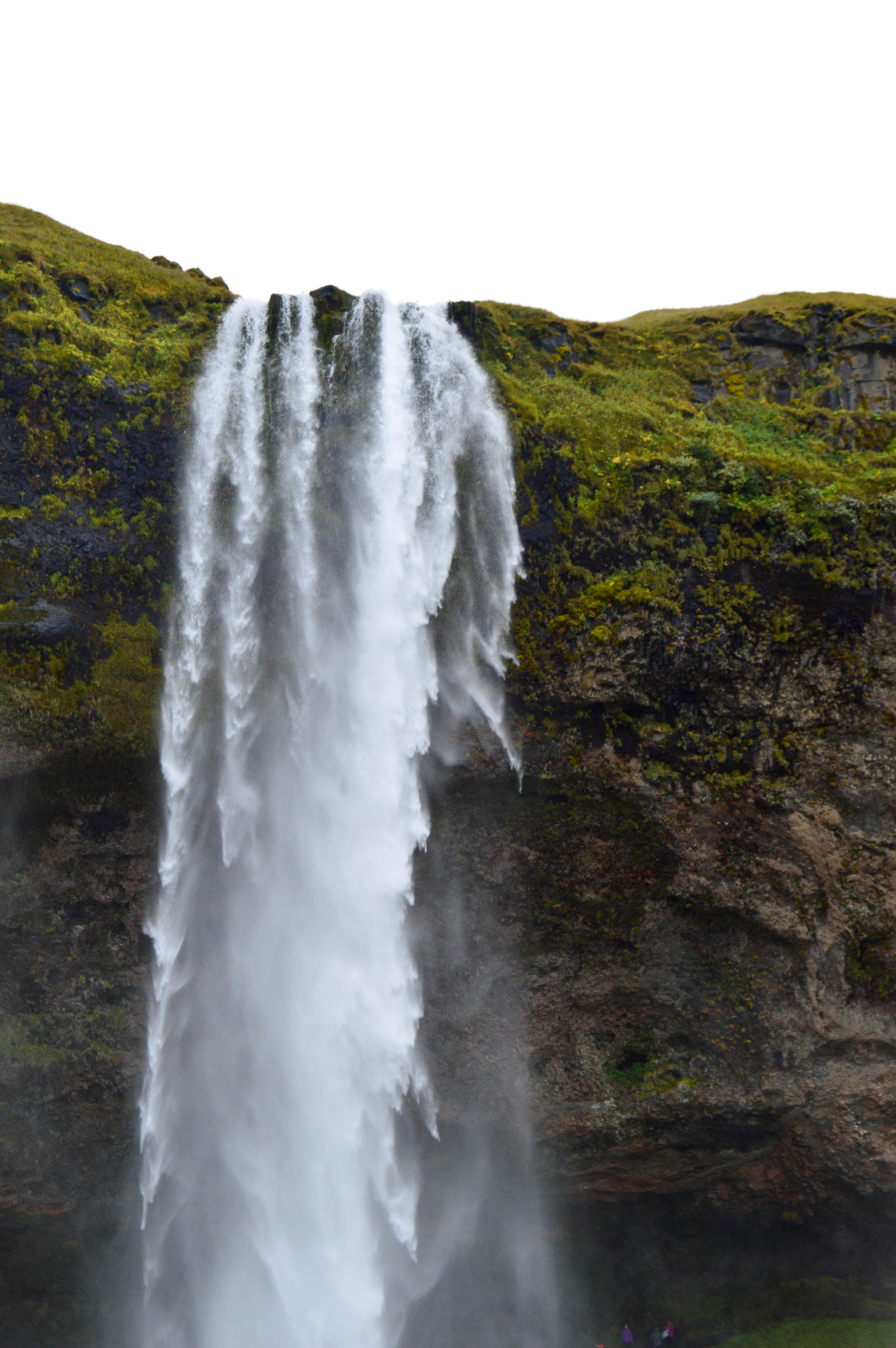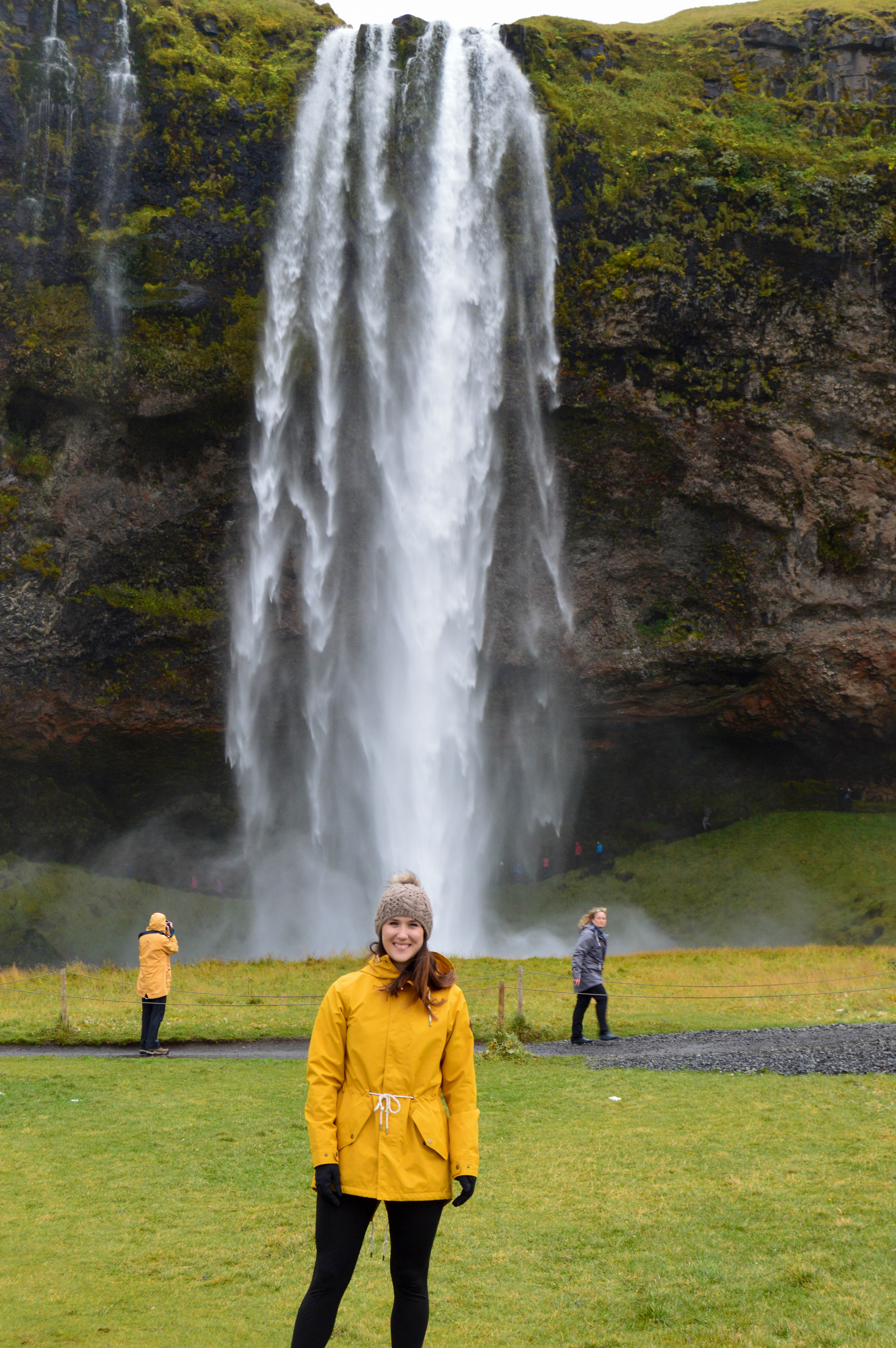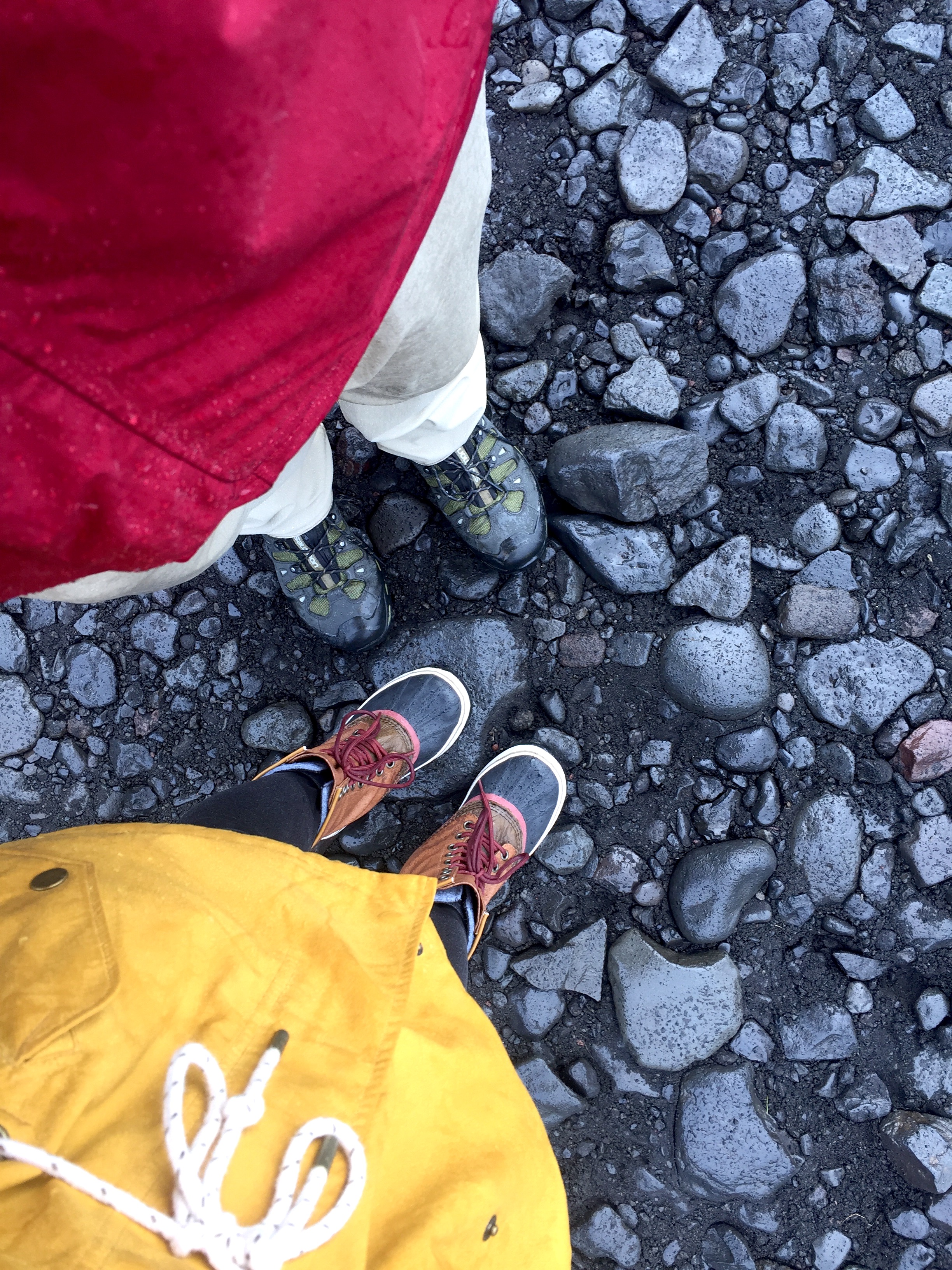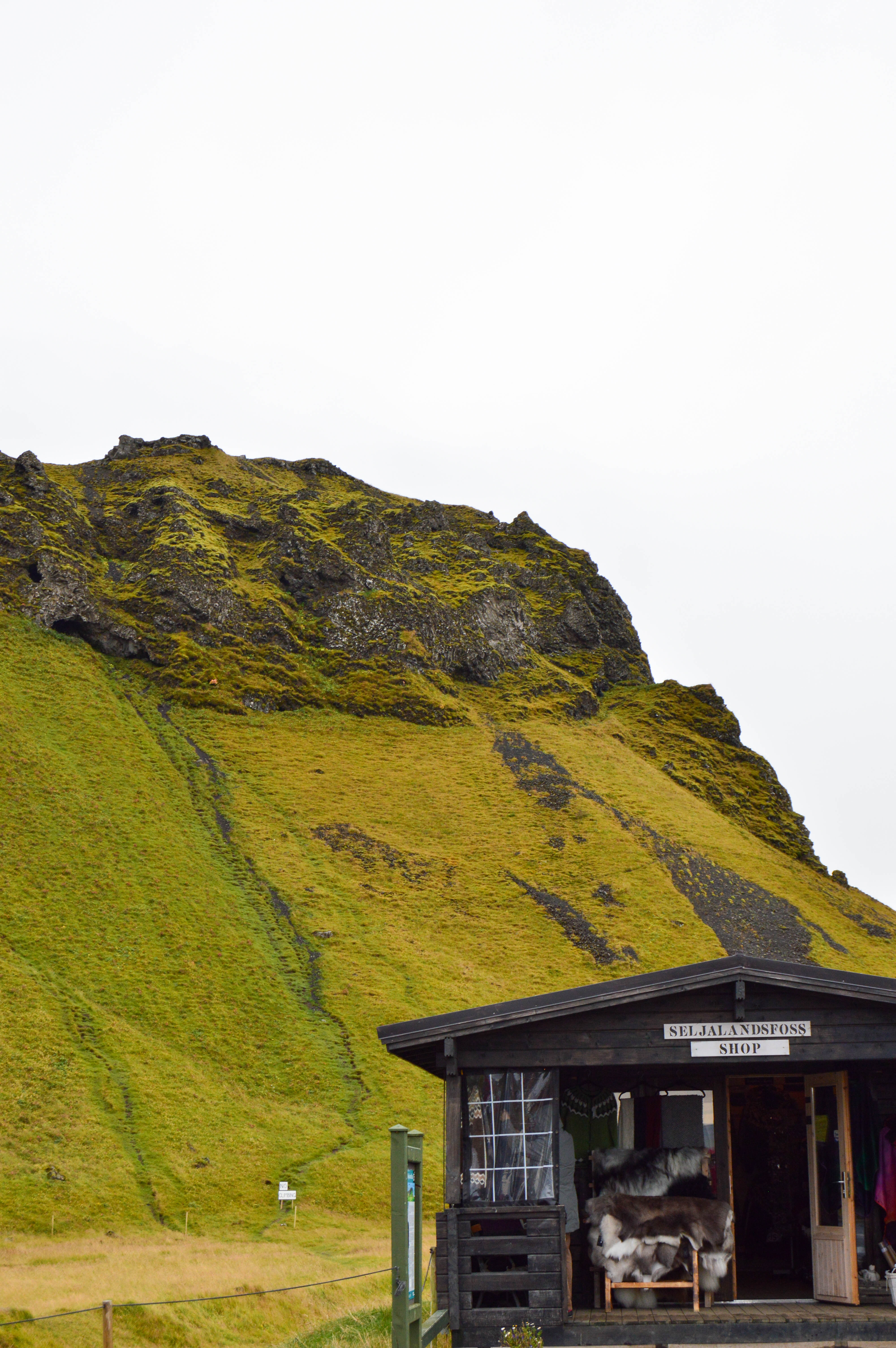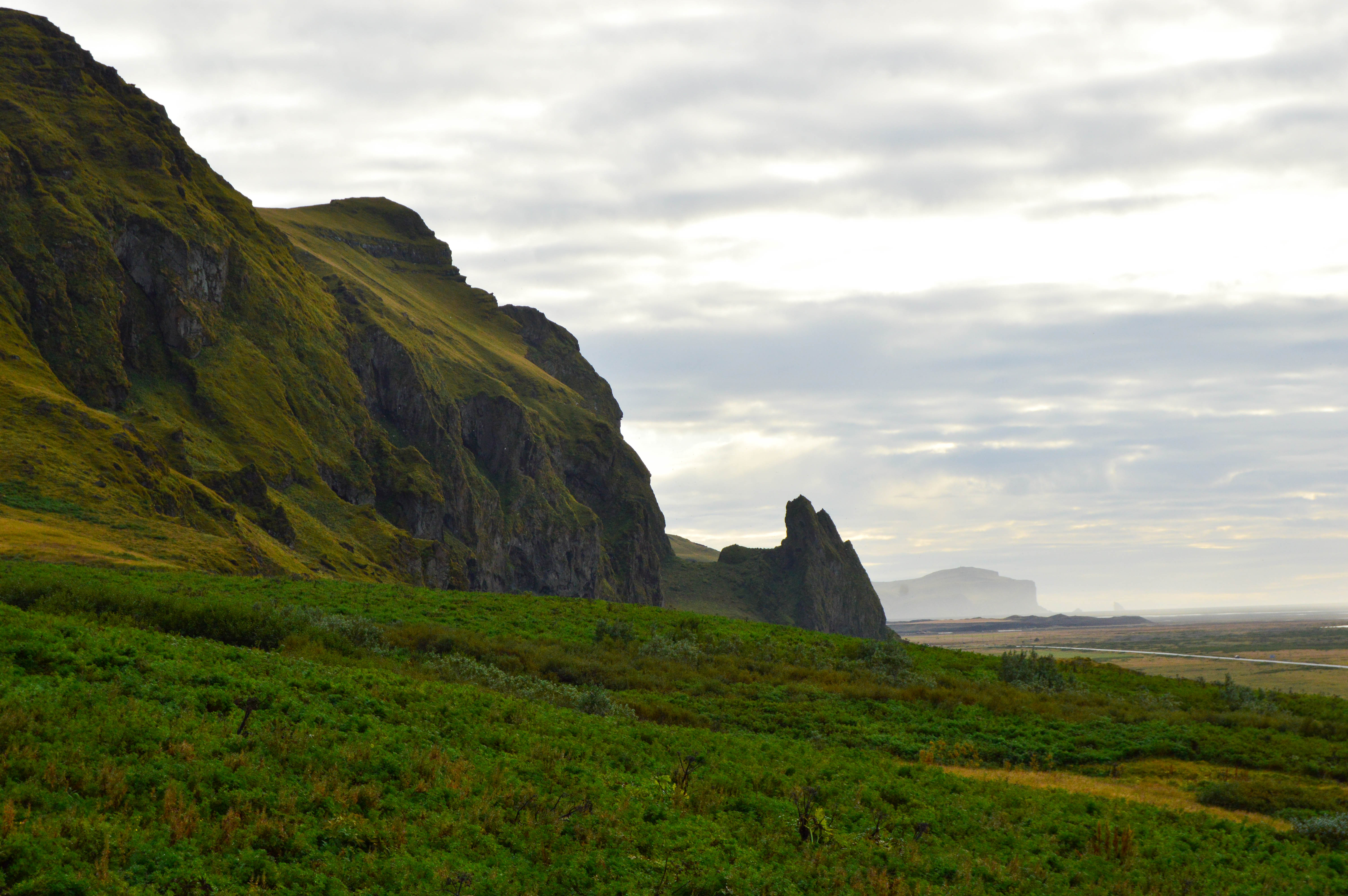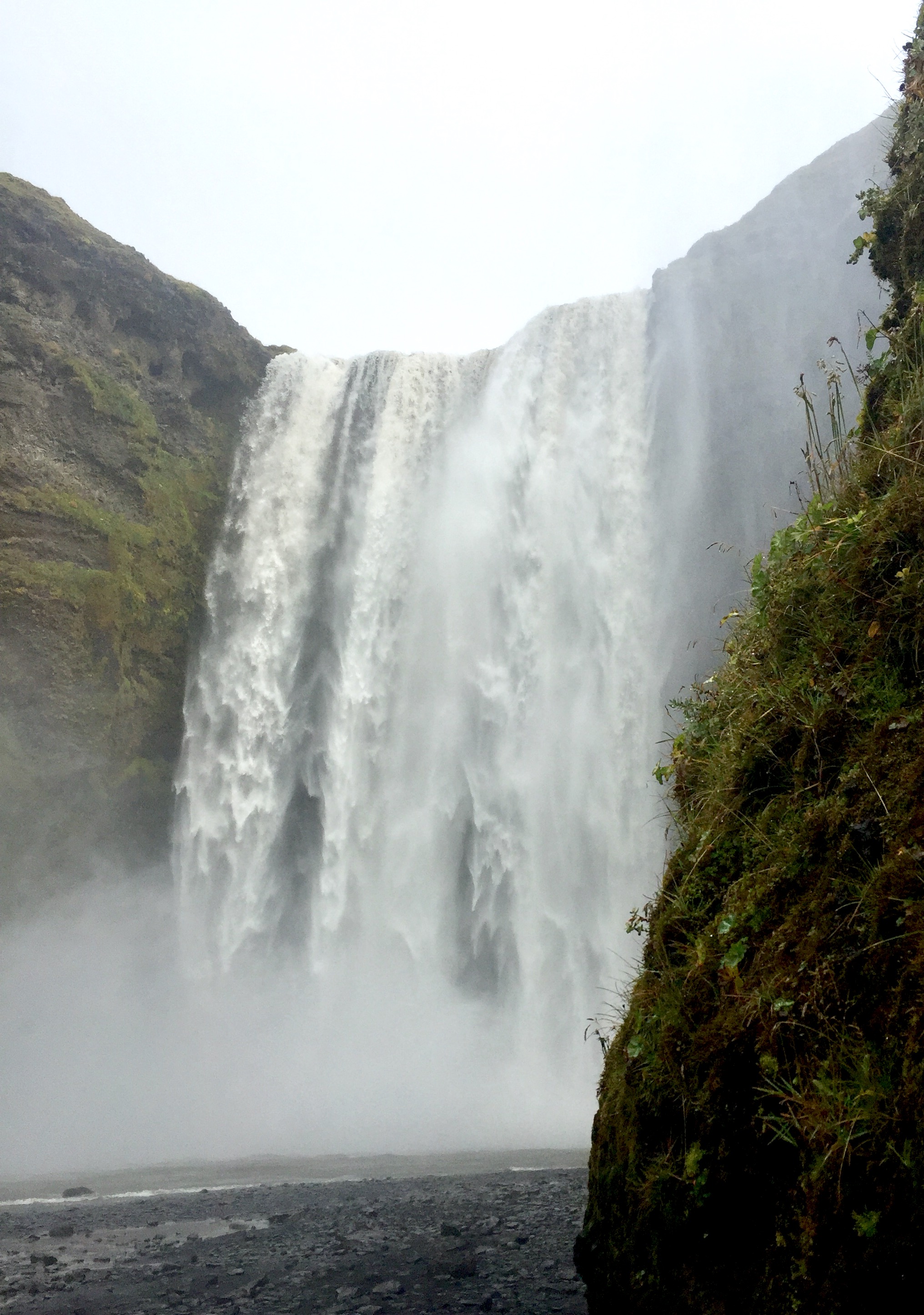 Jokulsarlon
The waterfalls, mountains and volcanoes will hold your interest for most of the trip to Jokulsarlon, but on a gloomy, wet, cloudy day like we had, the sights tend to disappear as a desolate area of lava rock and black sand stretch for miles.  Finding out this vast area is what floods, with power of a tsunami, when a nearby volcano erupts was both humbling and a tad unsettling.  Icelanders' love and respect for their land comes into perspective when you realize how vulnerable they are, not if, but when they have to succumb to mother nature's power.
And then, just when the weight of possible devastation sits on your shoulders, the land opens up to a bridge over a lagoon housing glacier pieces the size of houses and cars.  When I say Jokulsarlon pops up out of nowhere, I'm not kidding.  It's in stark contrast to all the landscape seen so far, and an amazing sight.  My absolute obsession with everything ice and snow made this glacier lagoon sit at the top of my list of sights to see in Iceland and I can say it definitely held up to all the hype.  Boat tours are available to get up close and personal to the icebergs, but we took in the views from shore.  Across the road is a beach where ice pieces have washed up and look like diamonds spread across the black sand.  Watching the arctic waves crash among the scattered ice was definitely a highlight.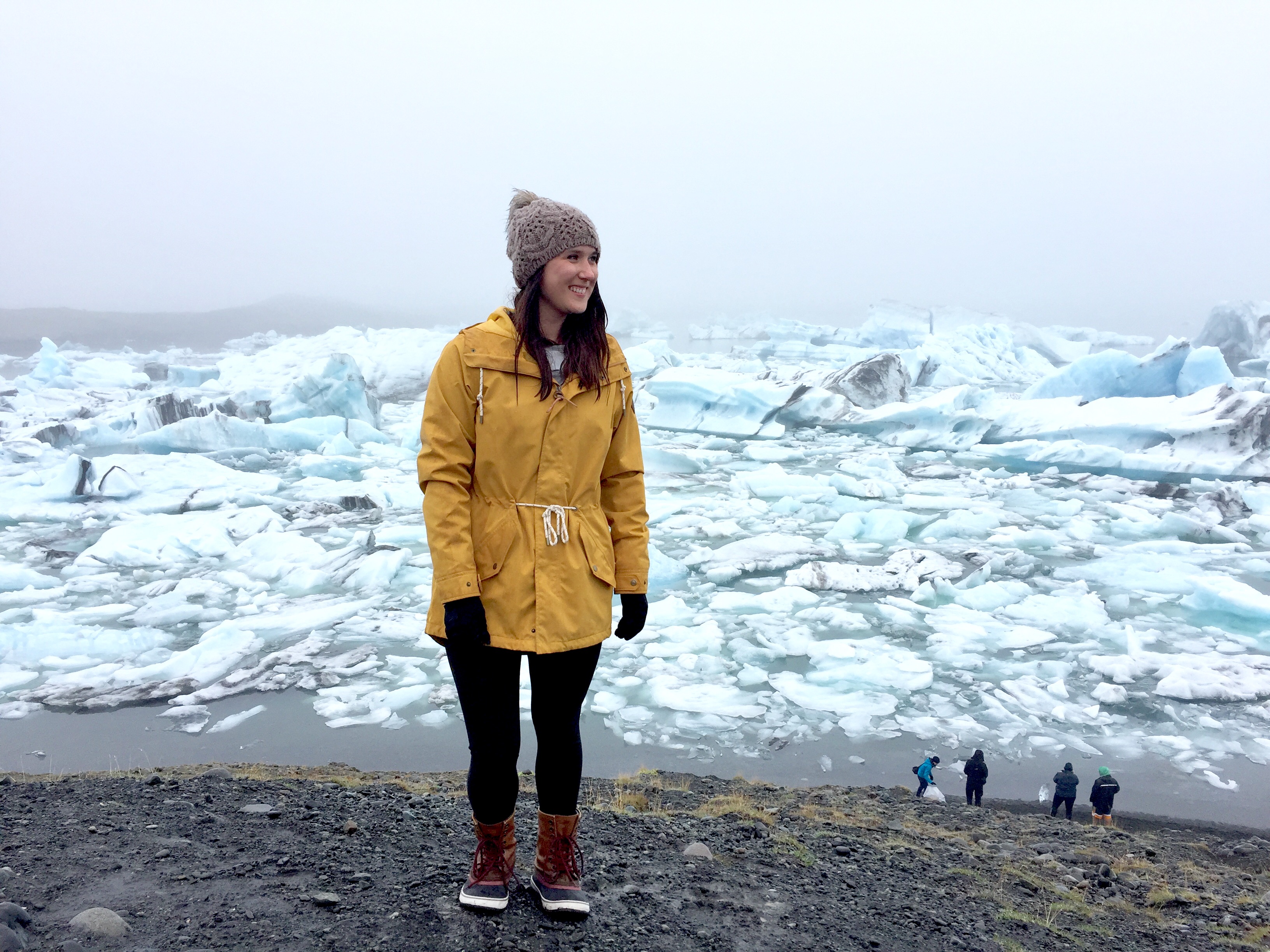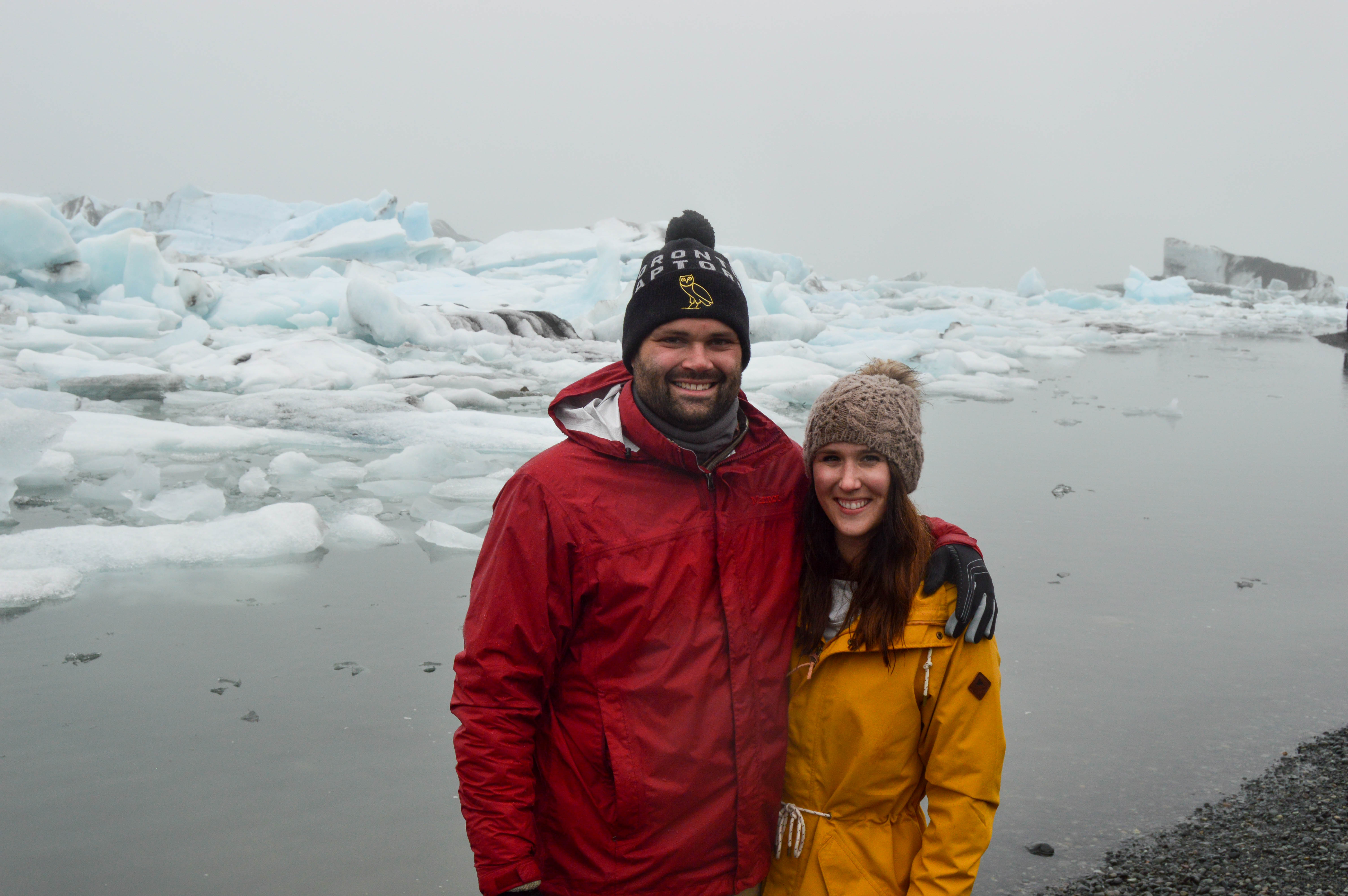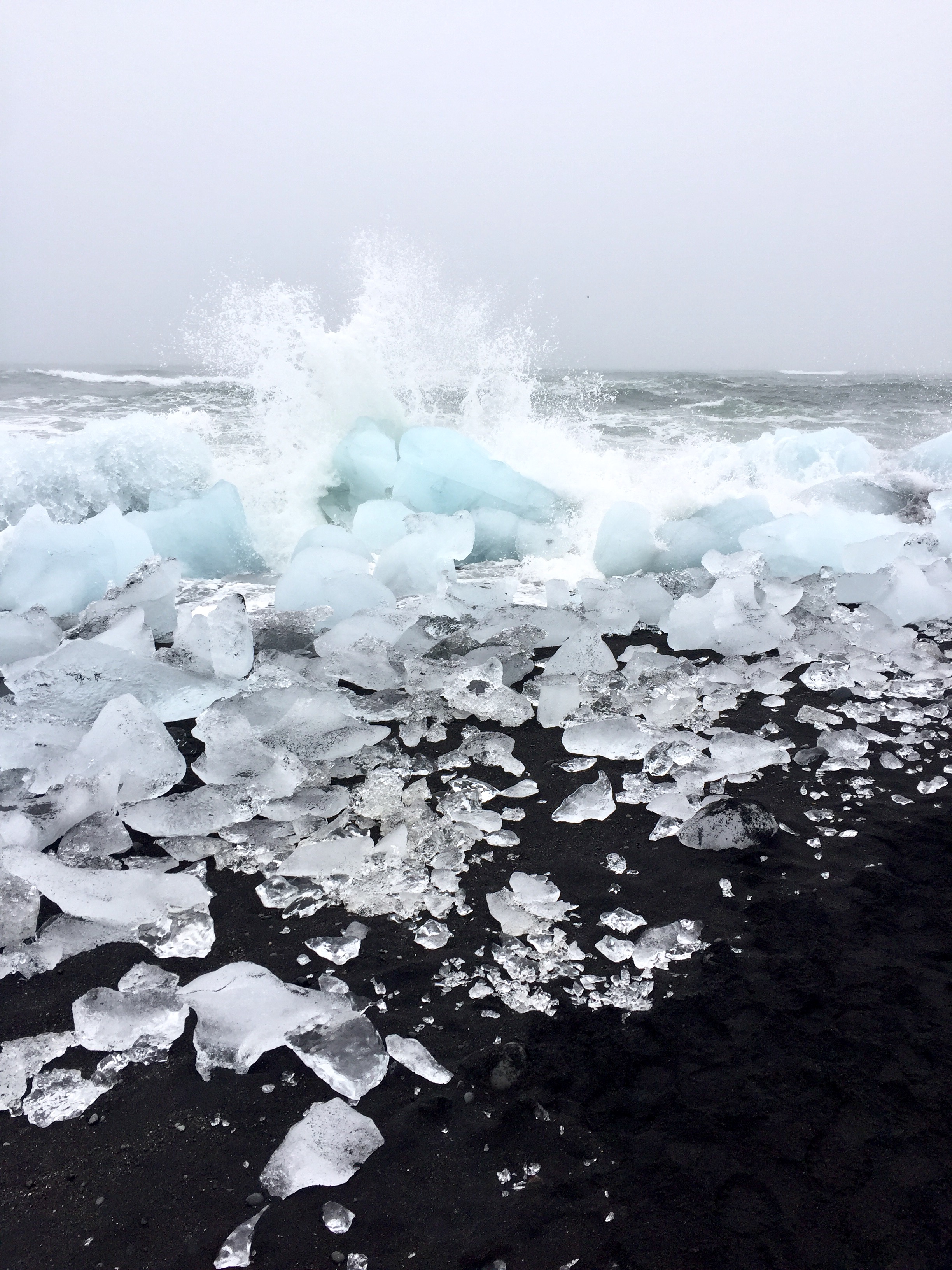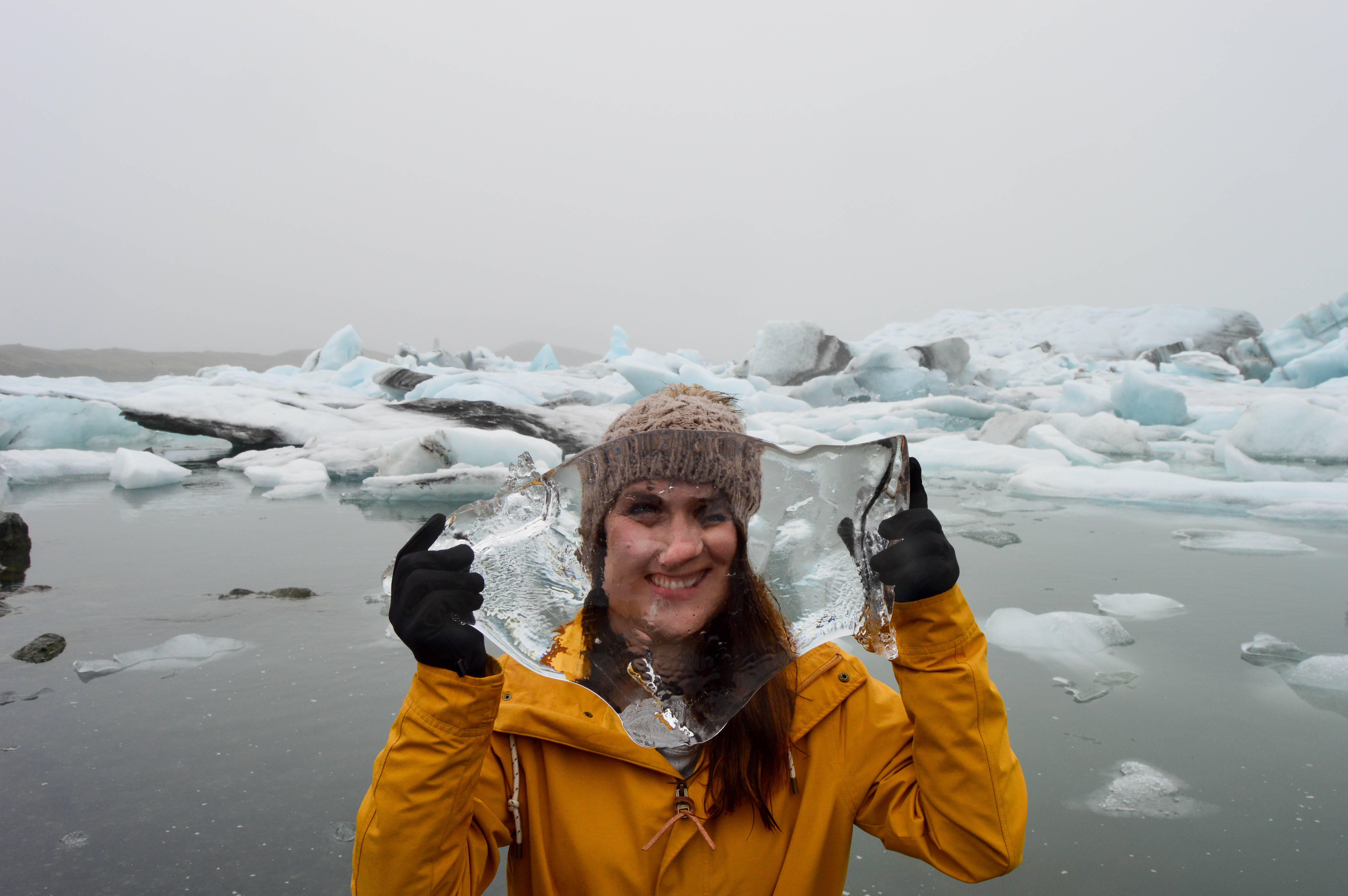 Vik
Halfway between Reykjavik and Jokulsarlon, lies the little town of Vik.  Known for it's wide black sand beach and a good place to rest your head for the night while conquering the south coast along Route 1.  Small, yes, but also very charming and a remote alternative to staying in Reykjavik.  Also a good place to stop for gas, grab groceries if you're camping or take a walk along the water.  Besides appreciating the incredible views from the Myrdal church, if you find yourself in Vik, make sure to stop at Sudur for lunch or dinner.  A cozy, local restaurant nestled at the top of the hill – so picturesque and the food is wonderful.

The Iceland south coast was truly remarkable, and yet again, I couldn't possibly share everything we did and saw.  I'll be sharing a couple more details next week along with the remainder of our road trip.  Stay tuned…
xoxo.  a