When it comes to enjoying a cocktail outside during the summer, a classic vodka lemonade will almost always be on my menu.  It doesn't need to be fancy – just make sure to use Simply Lemonade with a splash of cranberry juice.  Mmm, mm.  Crisp, refreshing, and a wonderfully tart & sweet.
Who else is in shock the 4th of July is one week away?  June flew by and I'm hoping to enjoy July to it's fullest so the summer doesn't disappear too fast.  This will include some lake time, grill outs with friends, a wedding, family time and watching those late sunsets while playing with Cooper.  All in which can be accompanied by my summer cocktail of choice – a vodka lemonade.  Straight up is fine, but I love adding a splash of bitter cranberry to counteract the sweetness of the lemonade.  The end result is a delicious balance that makes your taste buds dance.
Vodka Lemonade + Cranberry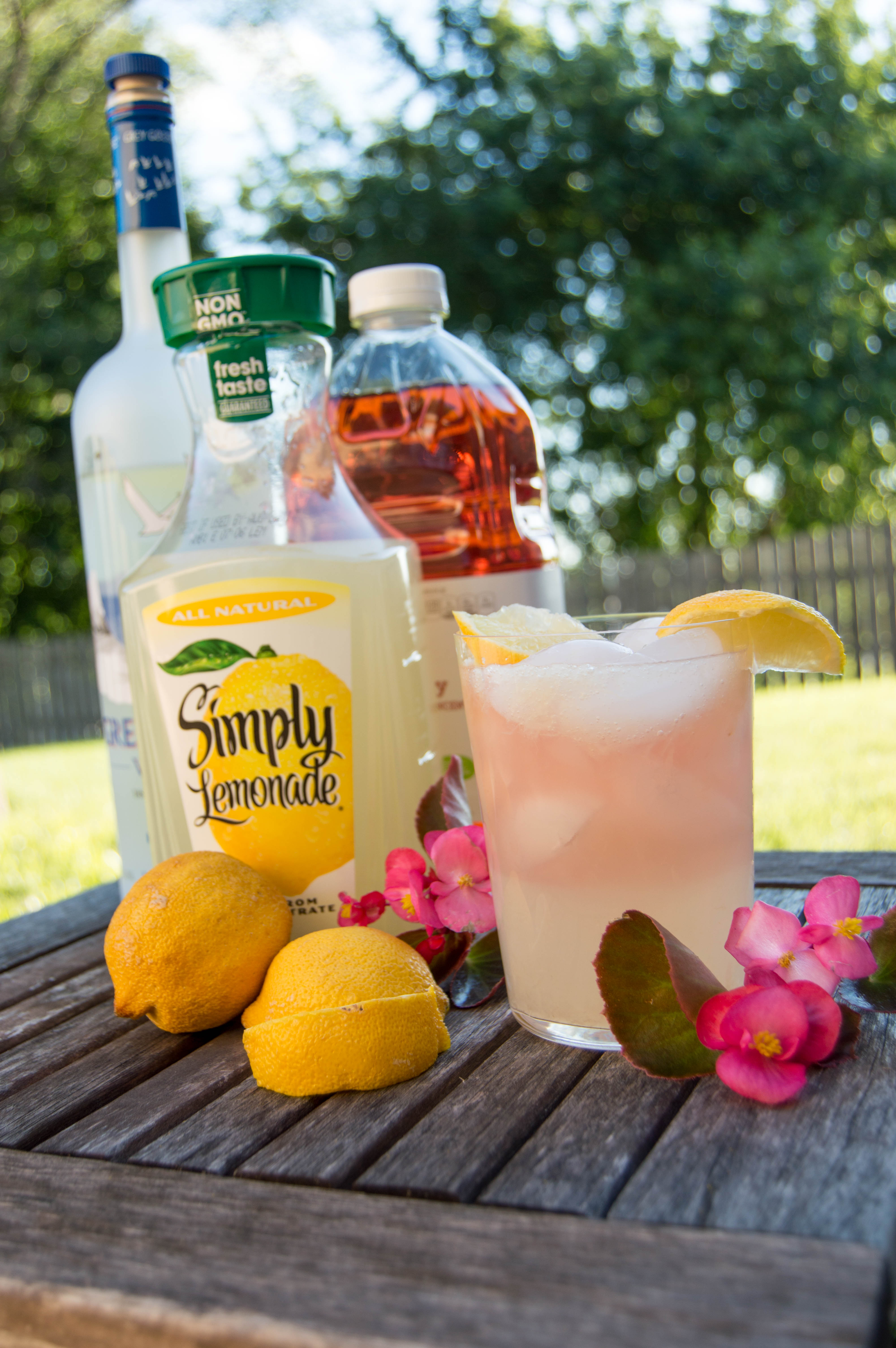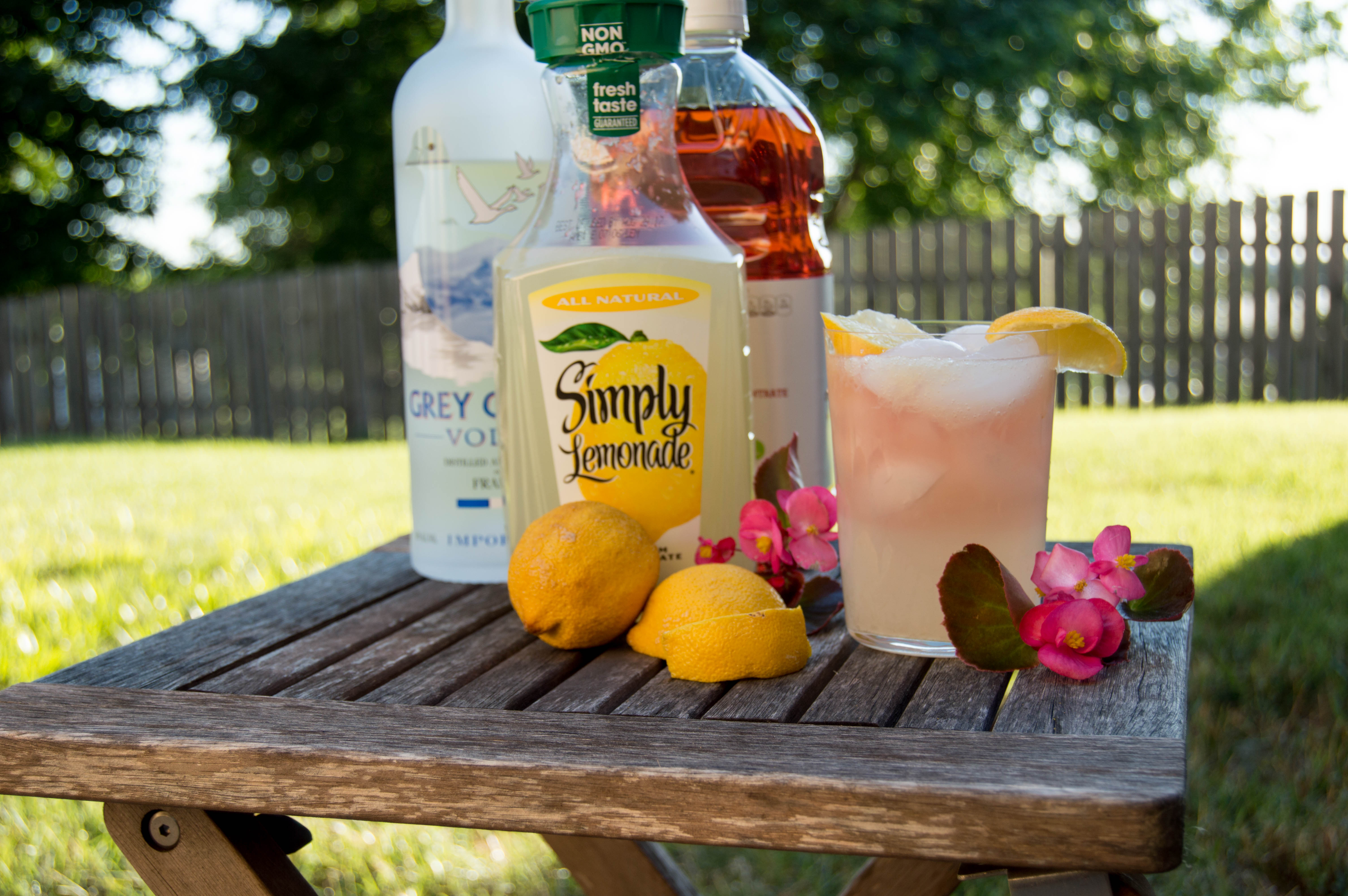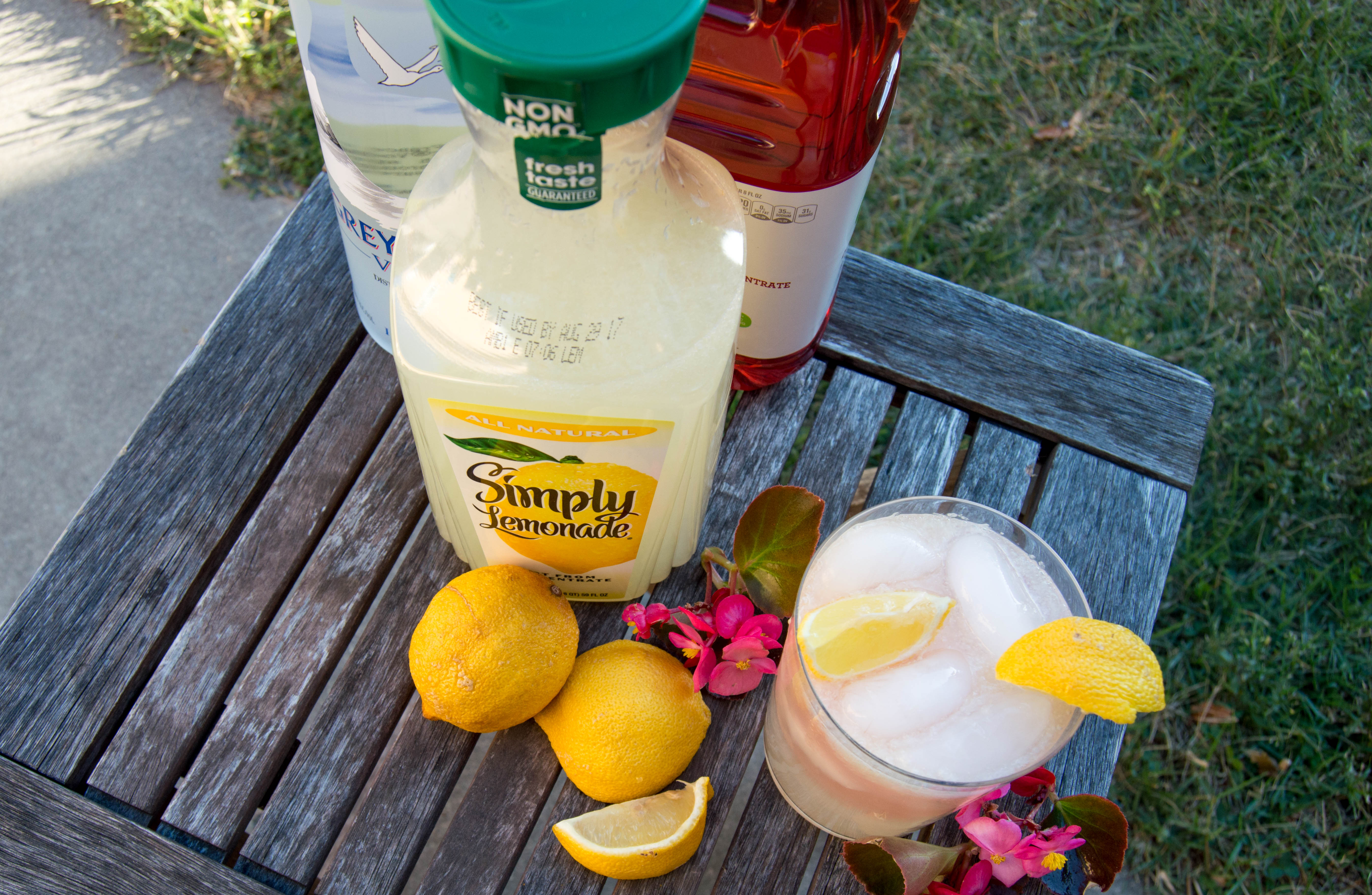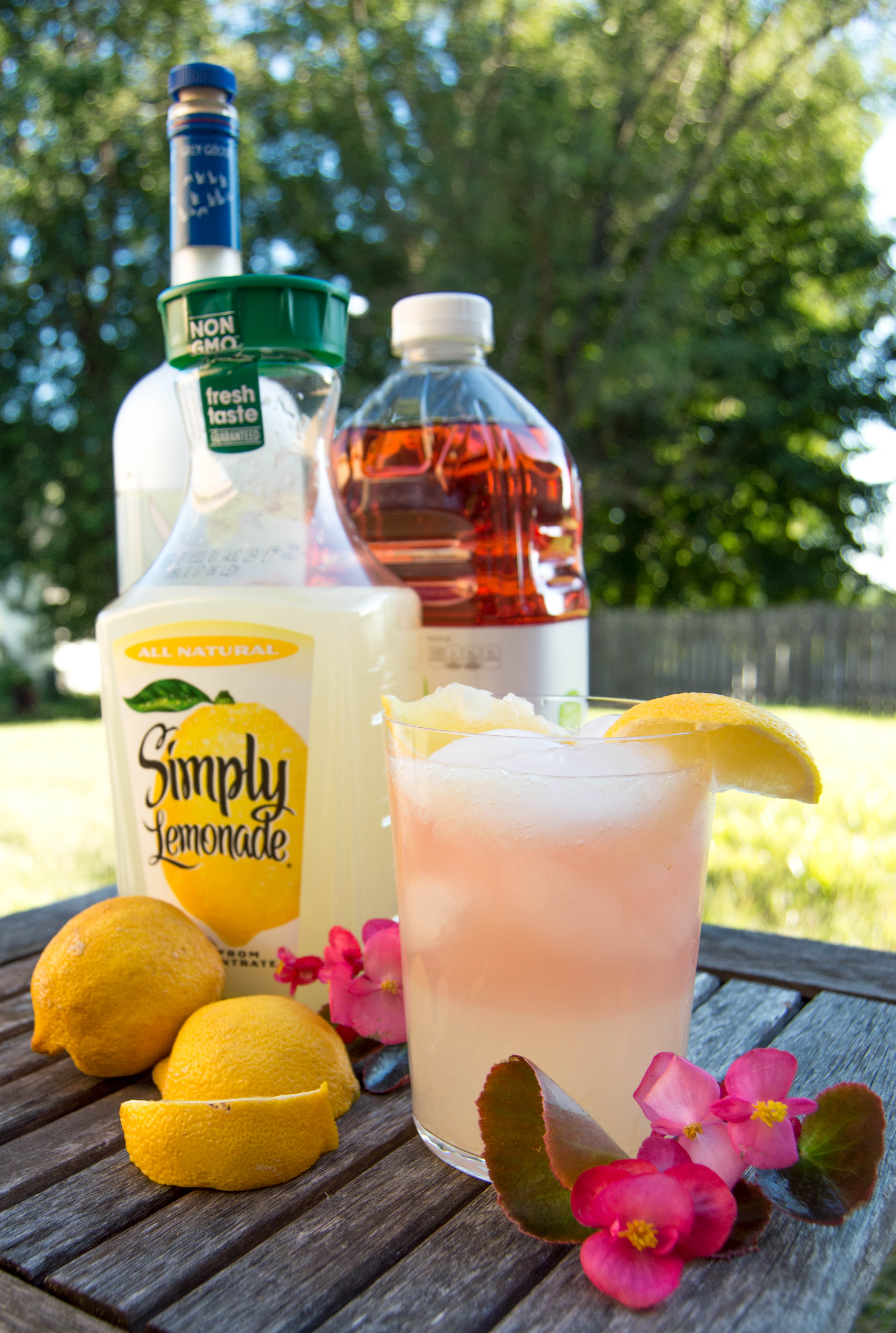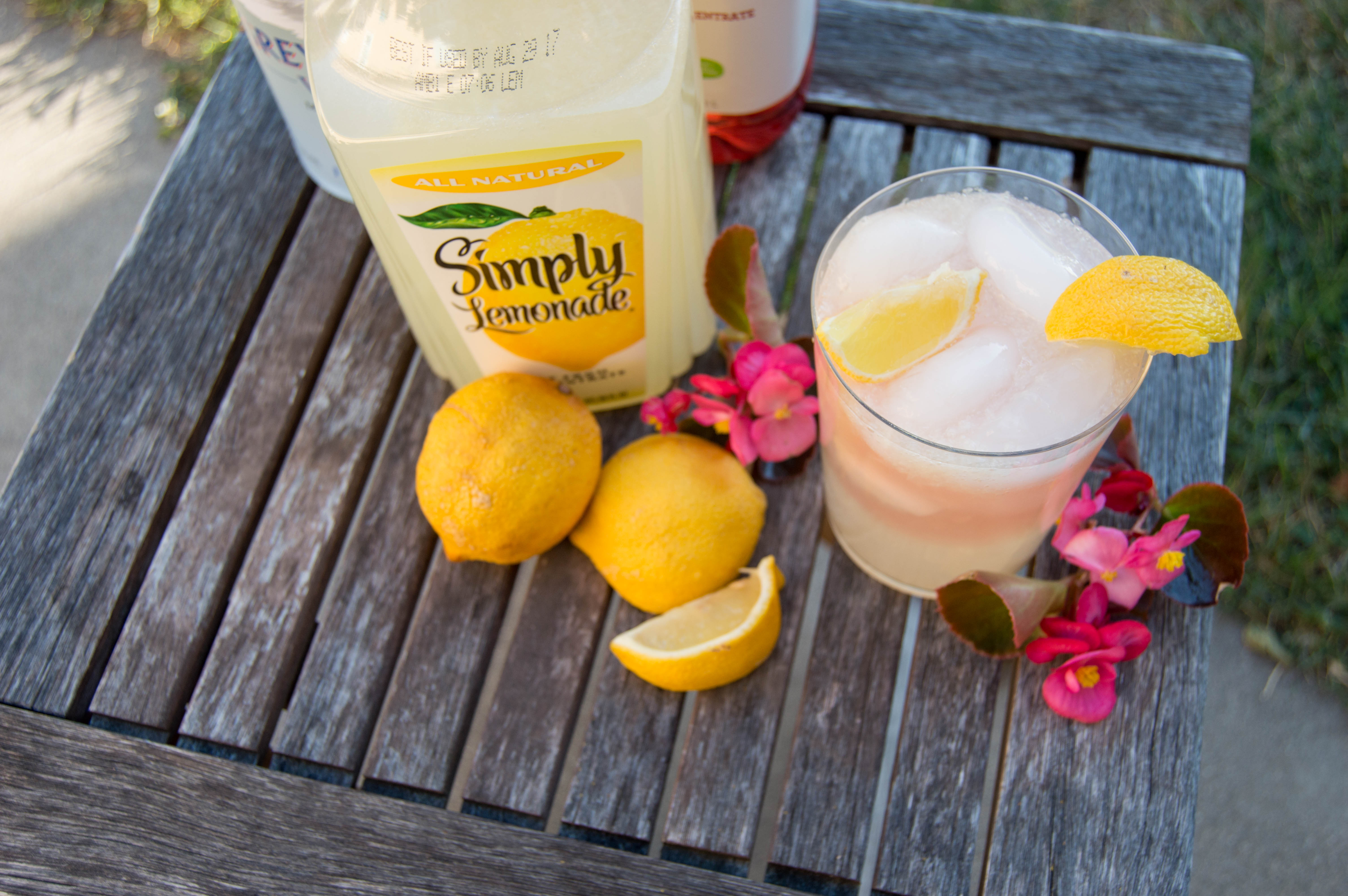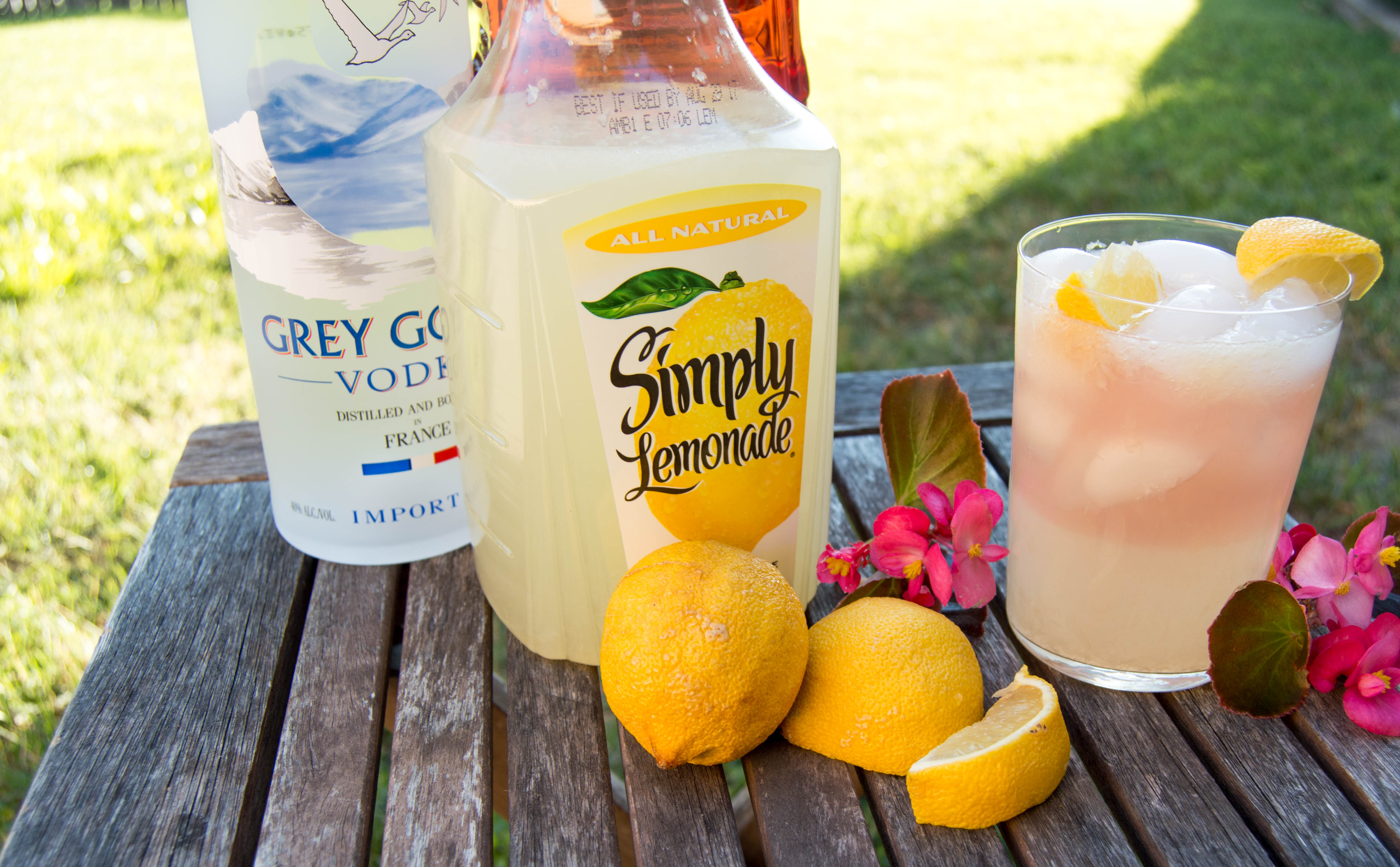 I don't think an official recipe is necessary for this simple cocktail.  You need three things – vodka of your choice, Simply Lemonade and cranberry  juice.  Oh, and lemons if you like to garnish.  And maybe a patio with a summer sunset.  But the latter are optional.
I rarely measure my cocktails but if you're wanting a guesstimate, I would say…..
over ice, pour 2 shots vodka, fill with lemonade and splash it with cranberry.
I'm no mixologist and this is as easy as it gets, but it's my favorite.  So there you have it!
What is your summer cocktail of choice?
xoxo.  a