There's simply no way I could do a series on Des Moines without including our amazing selection of restaurants.  And really, there's no way to include all of them, so instead, I've picked my personal list of must go restaurants in Des Moines, Iowa.  The ones I would recommend if you called and told me you were in town for an event, a girl's night out, or just an evening downtown.  Our city's restaurant scene has grown, and continues to grow, into an impressive combination, and here are my favorites based on the reason I love going.
Centro – Aesthetic/Atmosphere
One of the first restaurants I fell in love with when I moved to Des Moines, Centro will always be a top contender.  Being a downtown Des Moines staple, they serve up Italian food, specializing in their pizza/salad combos and homemade breads from the connected lunch spot – South Union.  A perfect blend of modern finishes, vintage décor and original floor tile greets you with an aroma of garlic and red wine, followed by a waiter dressed in traditional white shirt, black tie garb and the clicking of utensils & chatter echo across the high ceiling.  Such a fun place for lunch and to take guests from out of town.
Exile – Local Beers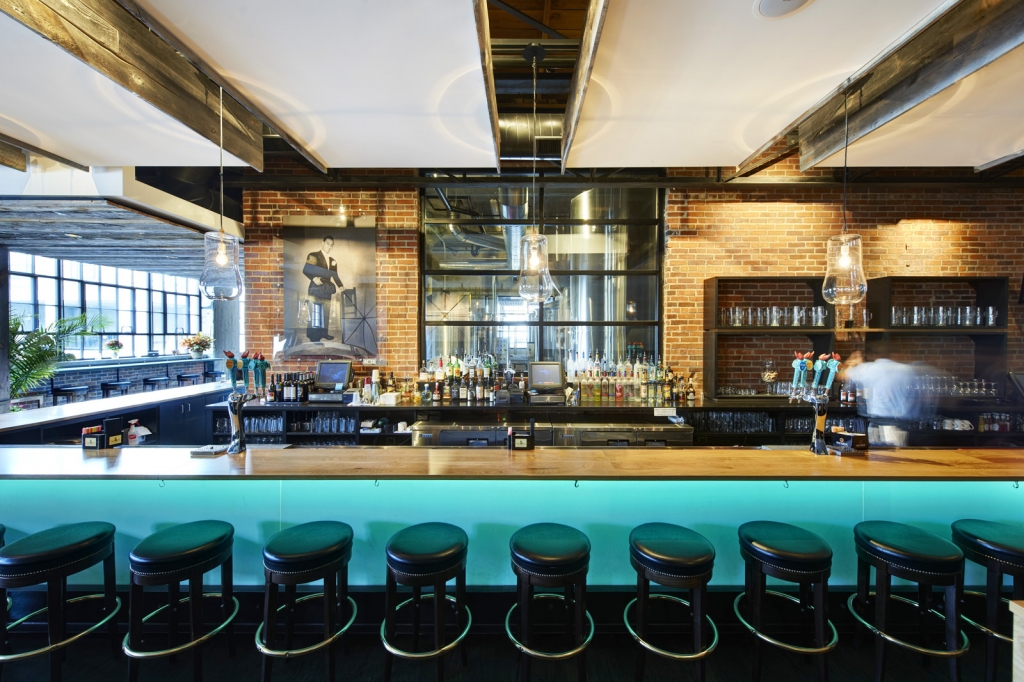 Once upon a time, when T and I were out on the town every weekend, Exile was our routine.  Meet there for beers & apps and continue on to the bars.  This unique, renovated warehouse is now a brewery, serving up some of Des Moines's most famous local beer.  You can't visit without a stop in the beer hall and then make your way to the restaurant side to enjoy equally delicious food – appropriately paired with the brews.  From burgers to gourmet mac & cheese, there's something for everyone.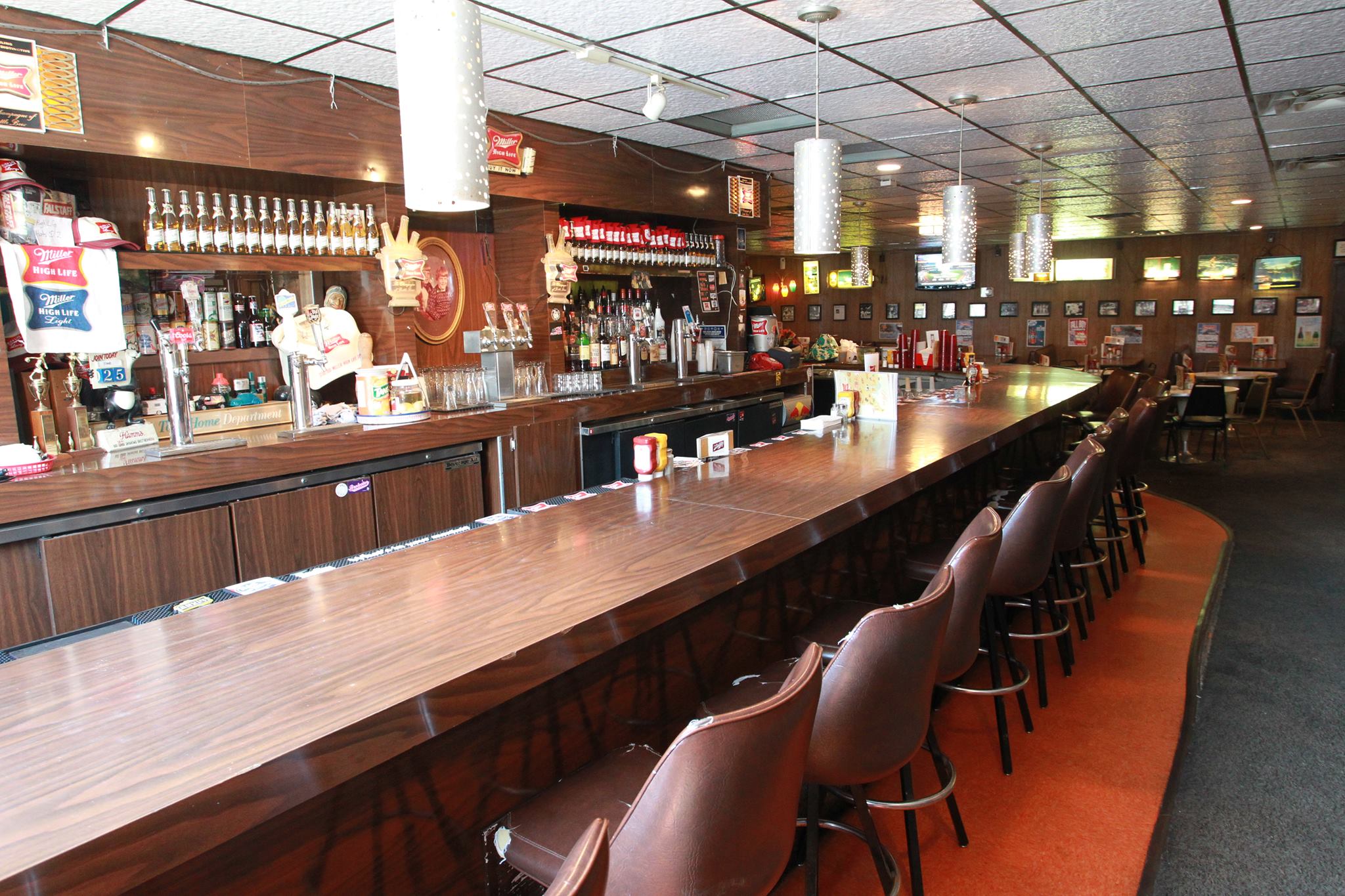 High Life Lounge is absolutely the most fun when you're looking for simple bar food with an ice cold beer.  This retro joint feels like a time machine – on purpose – and sipping on a Miller High Life for $2 makes everything even better.  Oh, and the $5 burger baskets just can't be beat.  Or just order a couple rounds of their infamous bacon-wrapped tots and you'll be set.  Regardless, you'll enjoy the food alongside shag carpet, old Schlitz advertisements and great company.  This is a fun destination before a sports event, as a pit stop on a bike trail or for a laid-back night out.
Roca – Date Night/Girl's Night Out
The perfect ambiance with a lengthy cocktail menu & shared plate options, how could this get any better for a date night or girl's night out?  It can't.  One of my favorite spots when the weather gets cold, the dimly lit, quaint establishment always delivers a fun time.  From their smoked whiskey specialties to their crab cake sliders, I could order off the menu all night.  I would recommend reservations on weekends since the seating is limited, but they also have fun couches and low cocktail tables at the front for first come, first serve.
Malo – Tacos/Unique Menu
Good quacamole and fish tacos is usually all it takes to win my heart, but Malo has that, and some.  One of the more unique menus I've personally come across in the city, there are so many "must-try" items, I can't even begin.  Plus, not only is the food out of this world, the atmosphere is extremely unique.  Situated in the heart of downtown, right inside the social club, it's a fun place to visit.  I'm a frequent visitor for lunch, ordering off their taco a la carte menu with a side salad.  My mouth is watering just thinking about it!
Do you have any restaurant favorites in your own city?
xoxo.  a