Valentine's Day – who's in and who's out?  If I had to categorize T and I's stance, it would probably fall into the "out" category.  But since I strongly believe in gray areas, we technically fall right in the middle.  We're never fully "in" on Valentine's Day.  Never have been, probably never will be.  With the exception of having an excuse to spoil Cooper this year, our plans will be the same as always, dinner at home and maybe a movie.  T has always held up his end of the bargain with a bouquet of flowers, but I actually requested for him to skip it this year.  Although I love the fresh arrangement & the accompanied gesture, I'm thinking we can save that money and apply it elsewhere.  So, instead, I've humbly suggested we go ice skating.  Not on Valentine's Day, but one of the week nights next week as a side celebration.
Des Moines has an amazing skating plaza located downtown and we haven't been back since our first year in the capitol city.  Situated right on the river, the small-but-oh-so-pretty sparkling skyline serves as the backdrop.  And with the recent inches of fallen snow, the scenery will be even better.  Plus, the activity will add up to less than a quarter of the price of flowers.  This just keeps getting better!
Whether we end up at the skating plaza or not…
…I know my Valentine's Day outfit will be somewhat casual.  A dinner in calls for a cozy ensemble and if we venture out on the ice, I'll definitely pick out denim and a warm sweater.  Which is exactly what I styled below.  Even though we don't celebrate big, doesn't mean I don't want to be somewhat festive on the 14th.  And after I bought this deep red LOFT mock neck sweater home, I instantly realized I need more of this color in my collection.  My winter has been pretty neutral so far, which I love, but it's fun to have a pop of color once in a while.  Layered with my favorite suede jacket and jazzed up with these perfect Stella & Dot x Rebecca Minkoff statement earrings, maybe I am more "in" than I thought (wink, wink).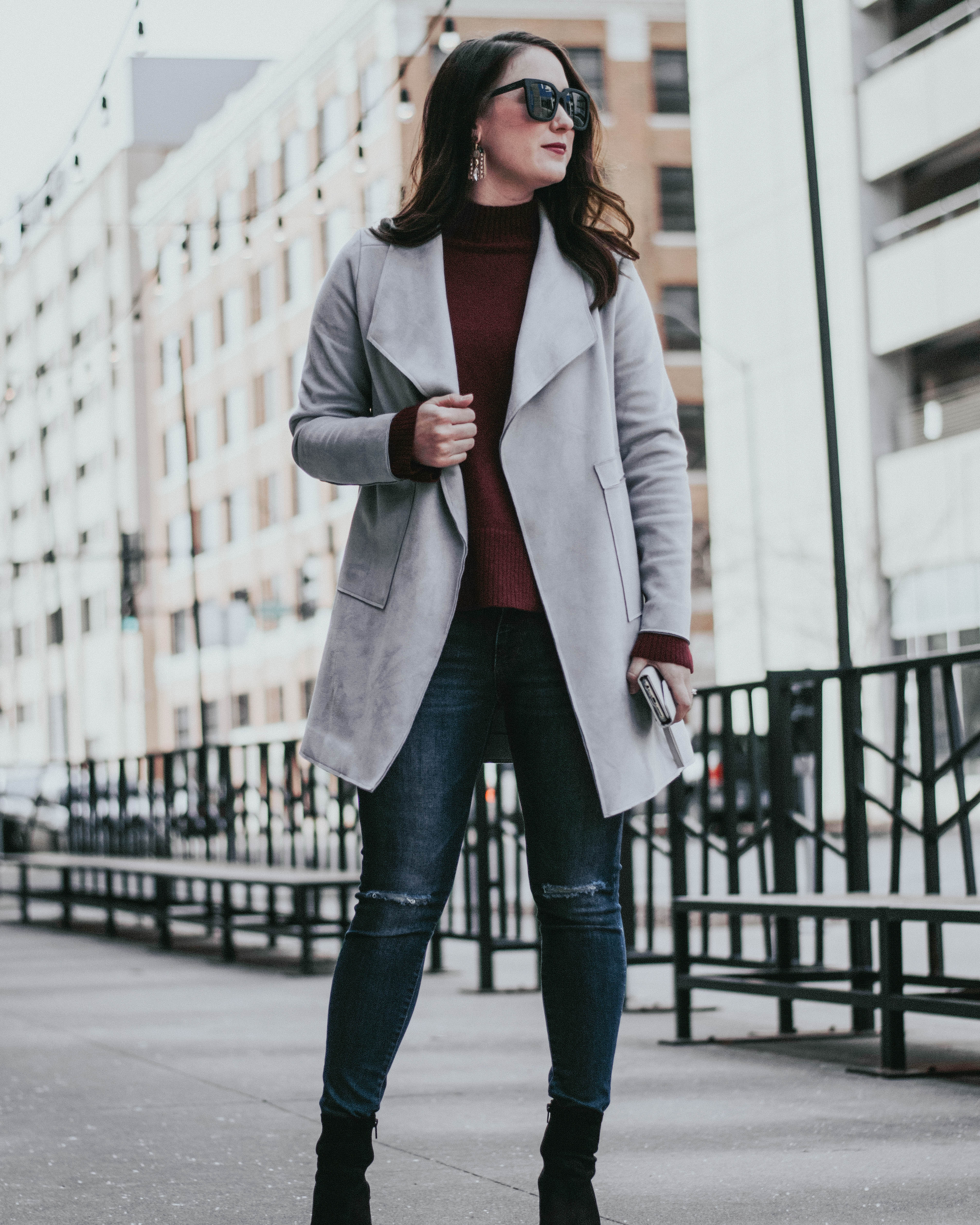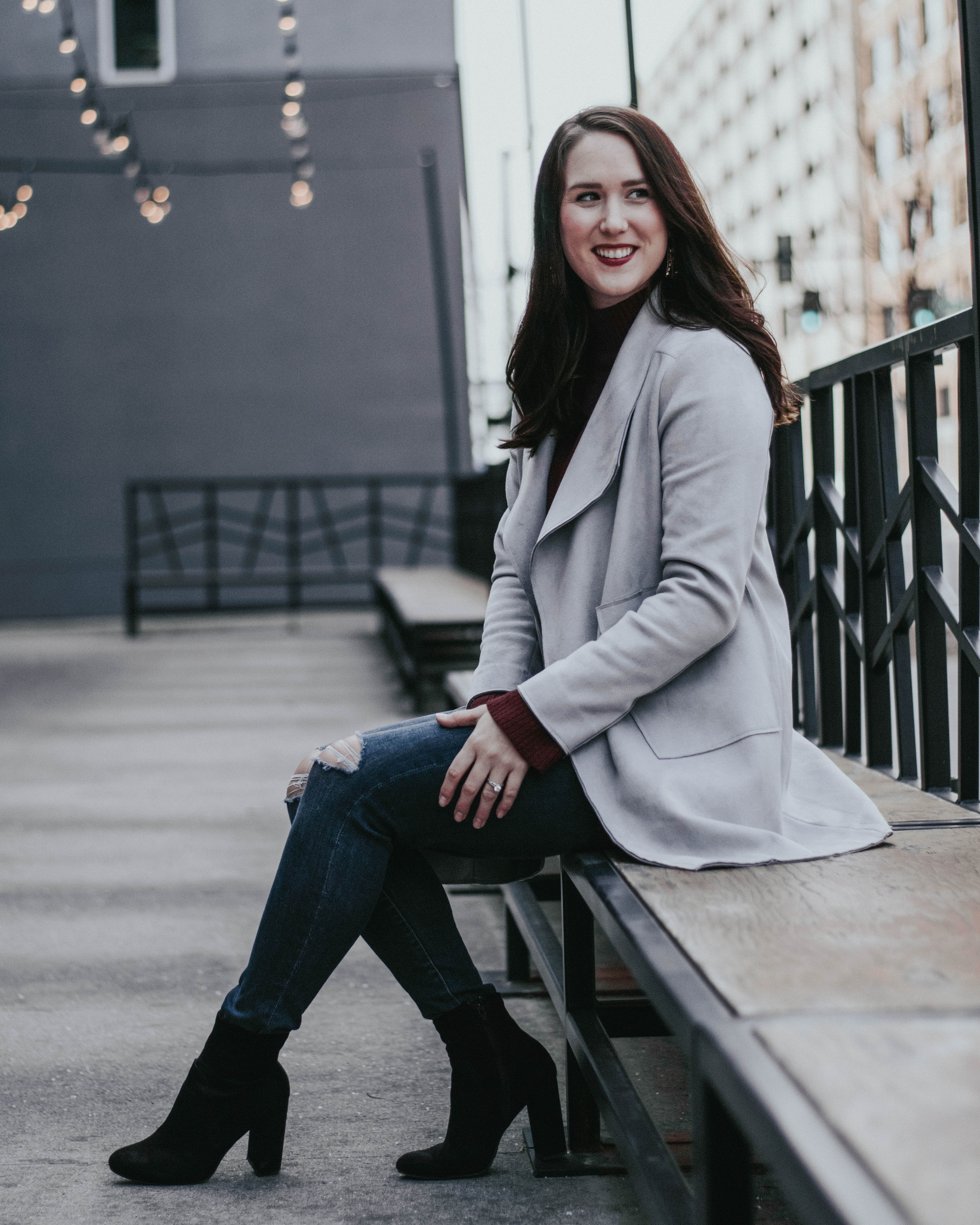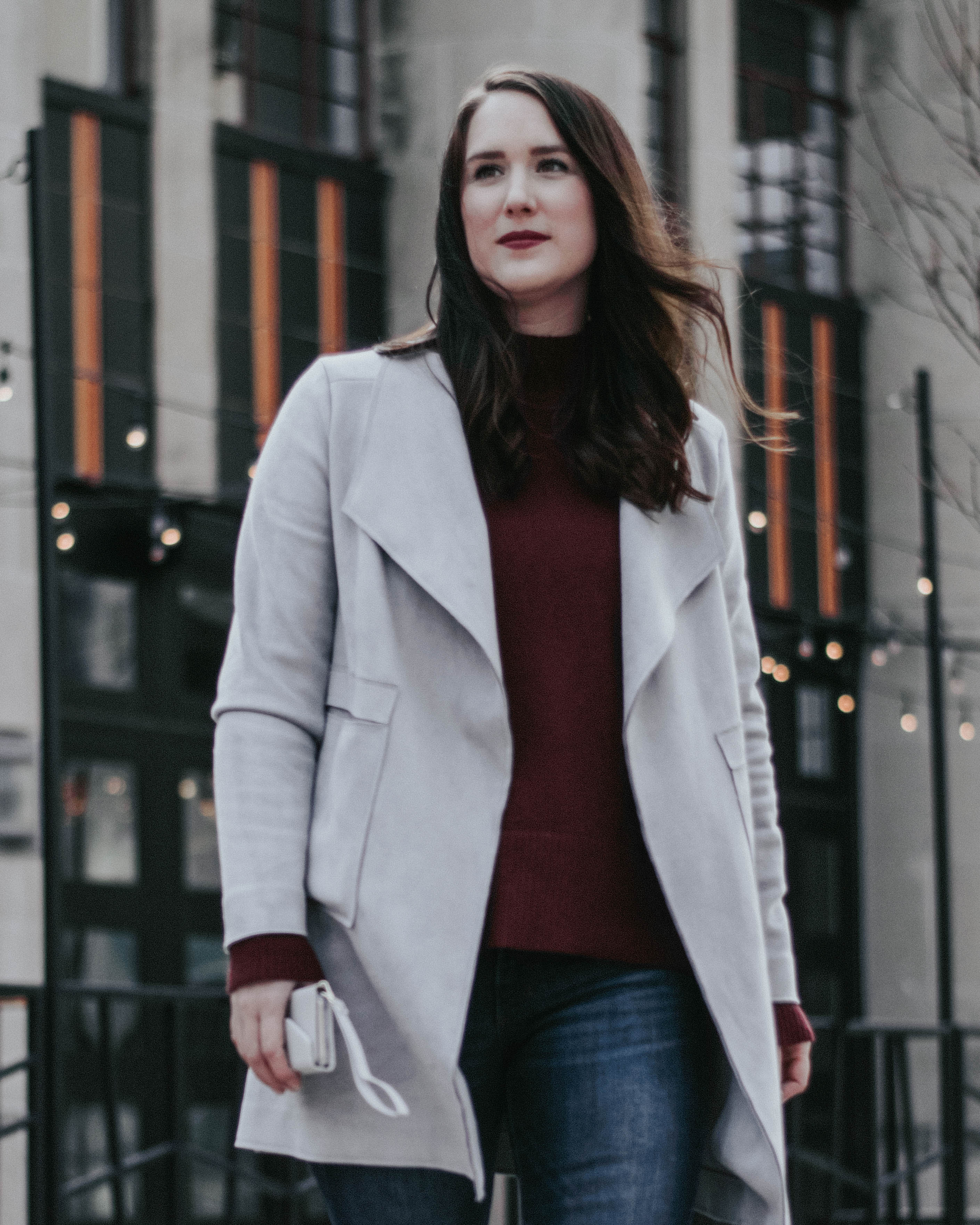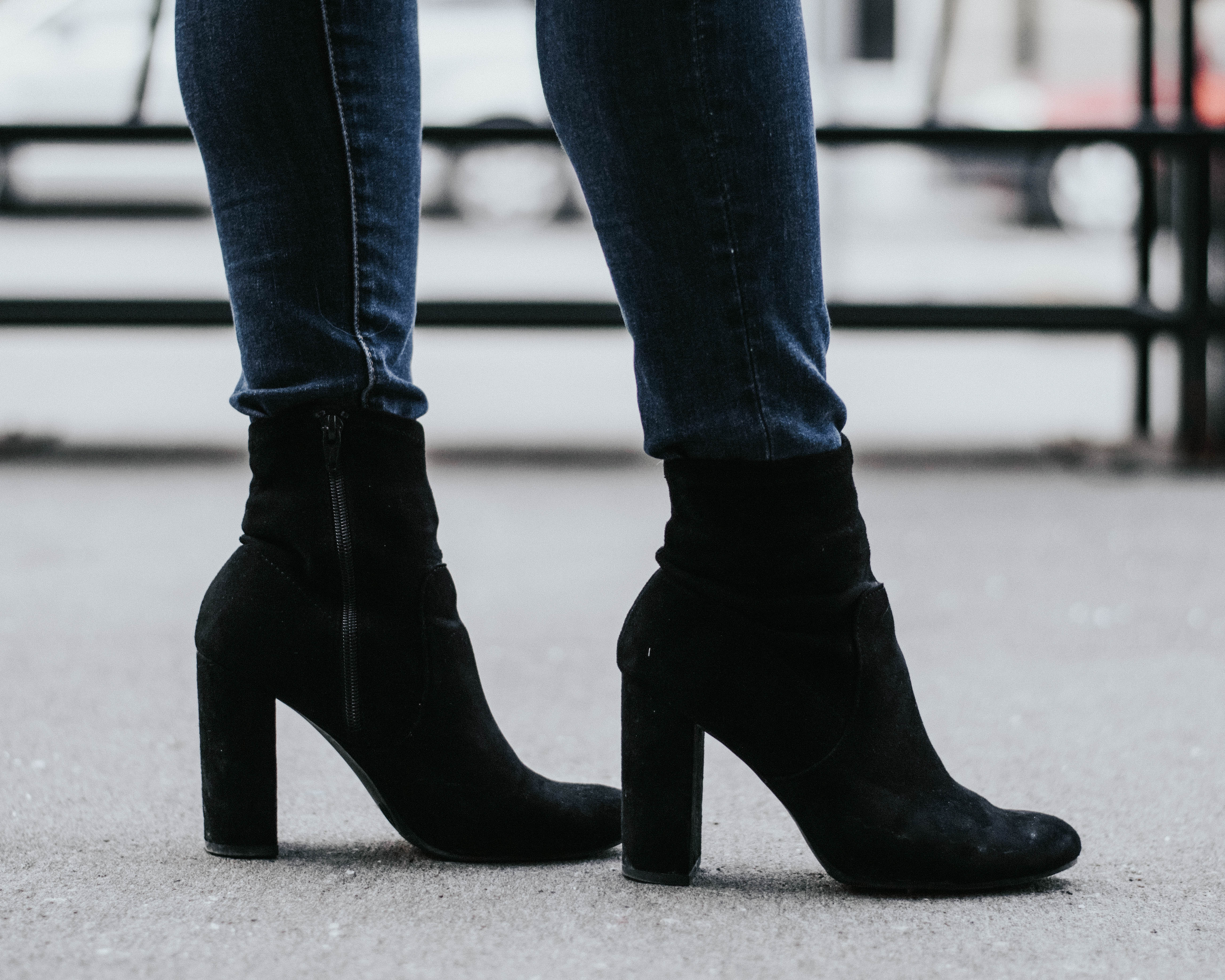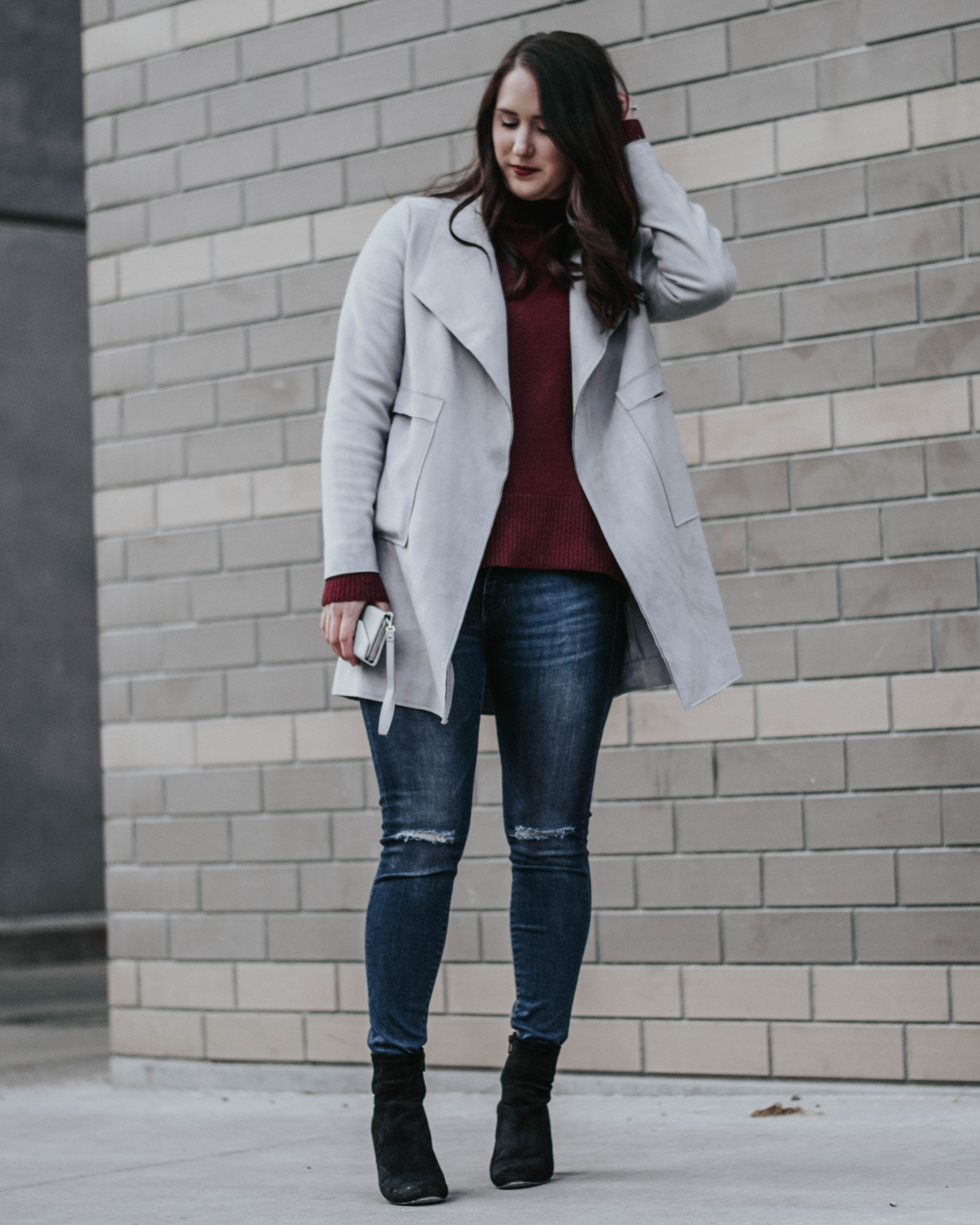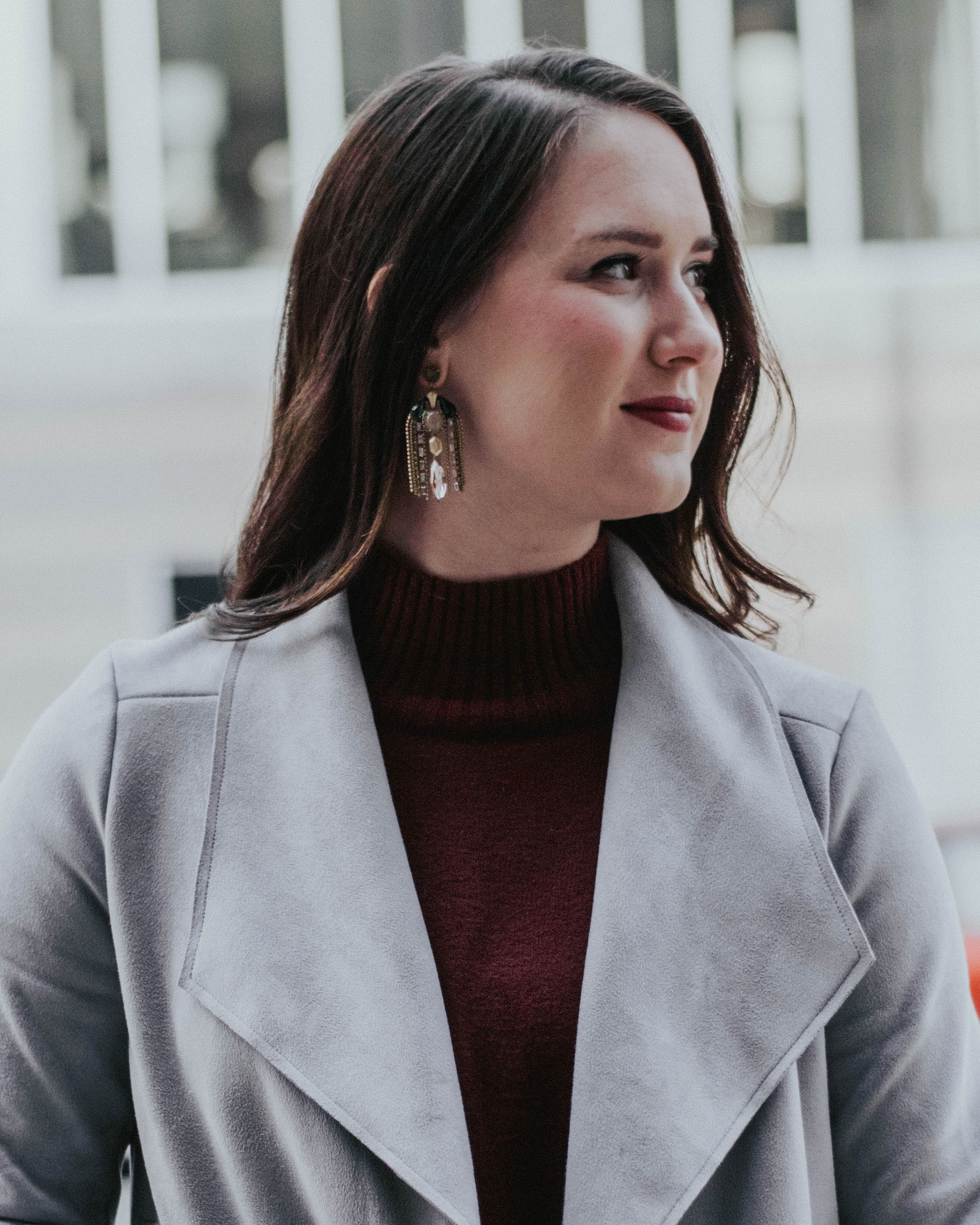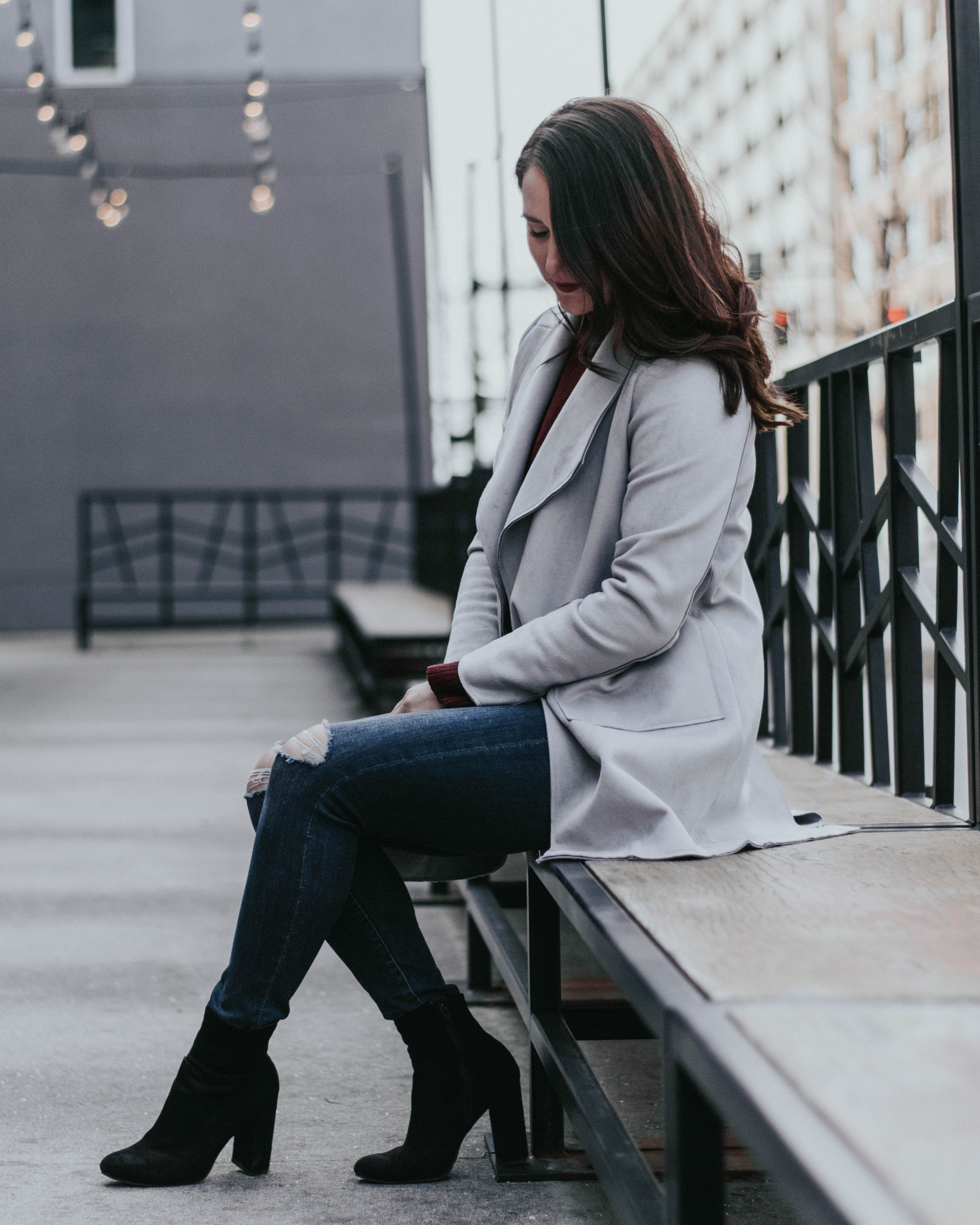 Do you have plans for Valentine's Day?
xoxo. a