With all the back-to-school posts and football tailgating plans taking shape, it's hard not to get excited for the fall season.  My husband and I are avid tailgaters at our alma mater, Iowa State, conveniently located only 30 minutes up the road from our home.  For every game at Jack Trice Stadium, we pack up the cooler, prep the food and get on the bus to go cheer on our precious Cyclones.  Maybe we're not the greatest college football team out there, but we sure know how to party.
Beyond the tailgate excitement, we both tend to get nostalgic in late August, thinking about warm fall days spent on central campus and walking to and from class.  I may be biased, but the Iowa State campus is truly magnificent.  Winding sidewalks take you from building to building while the colorful foliage on the old, tall trees falls in the breeze.  Ahh, the memories.
And while I have enough ISU tees to last all season, plus some, I like to get more creative when it comes to game day outfits on football Saturdays.  Sometimes I'd rather be more subtle in using team colors rather than wearing the team mascot on every piece of clothing.  Hence the inspiration for this bomber jacket outfit.  I actually shared this exact combo last year during the season, but with everyone prepping for the season, it's the perfect time to share again.  And of course give you updated options based on these pieces.
Is there anything better than a game day outfit finished with a bomber jacket?  Arguably not.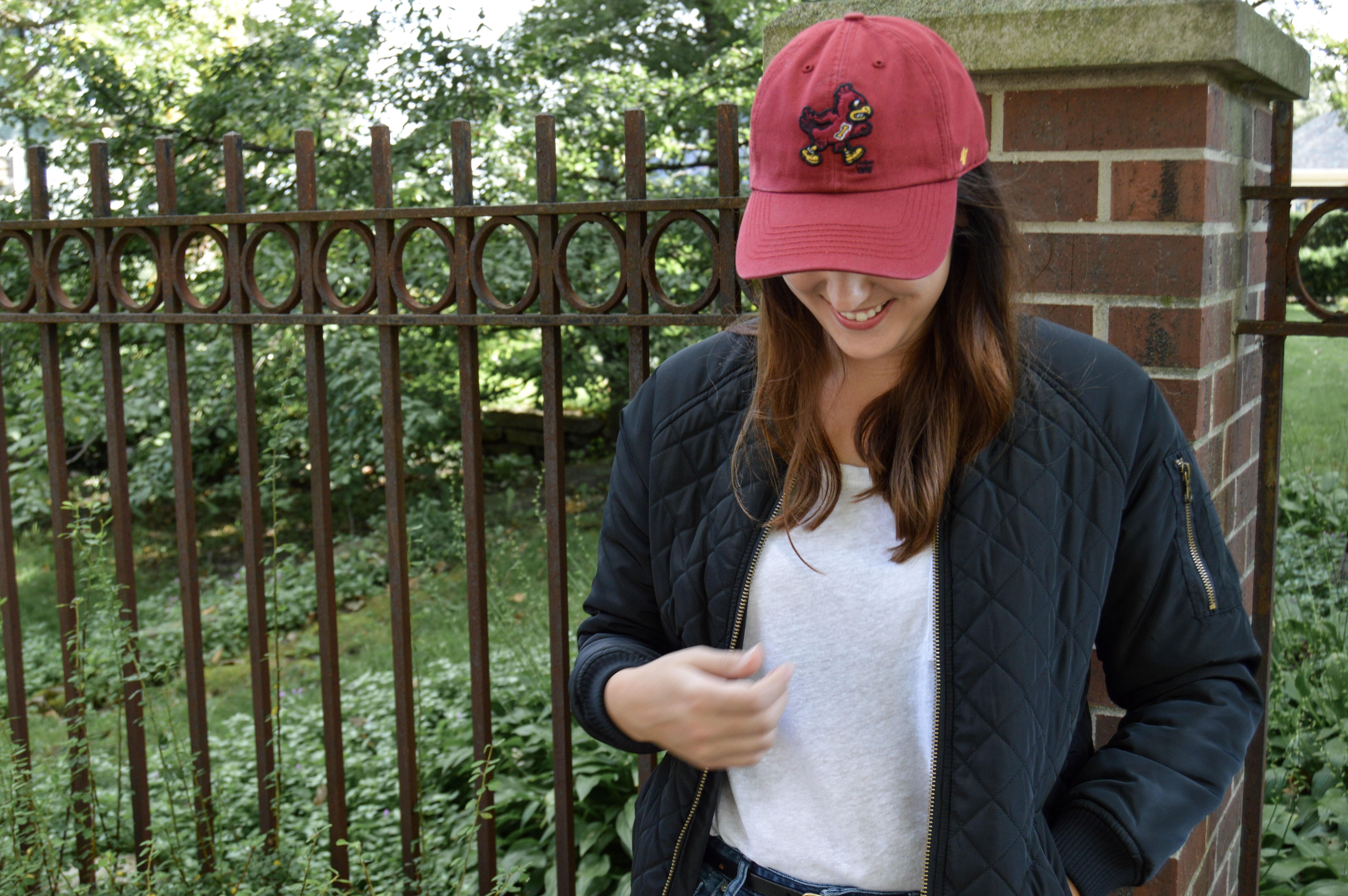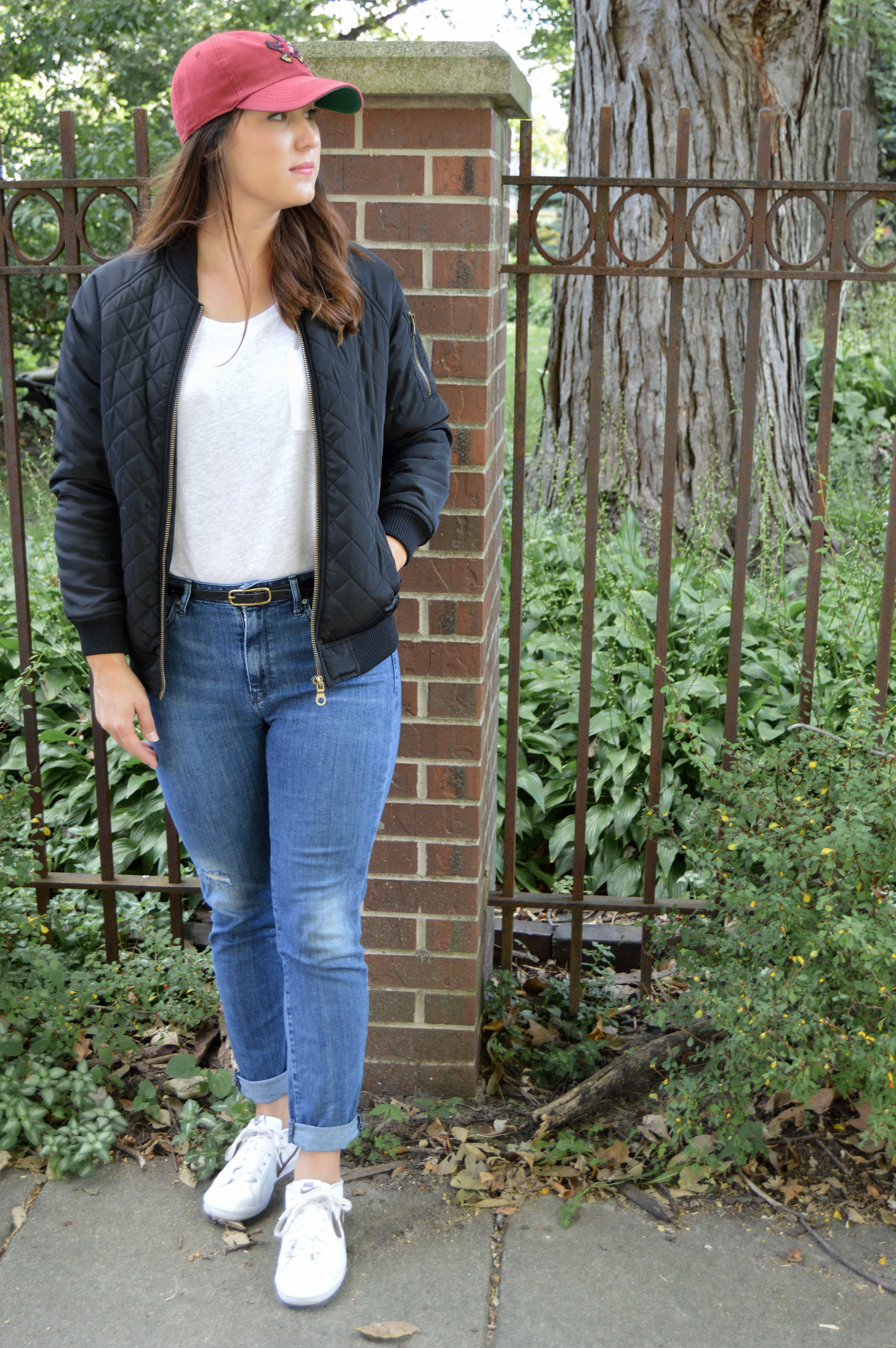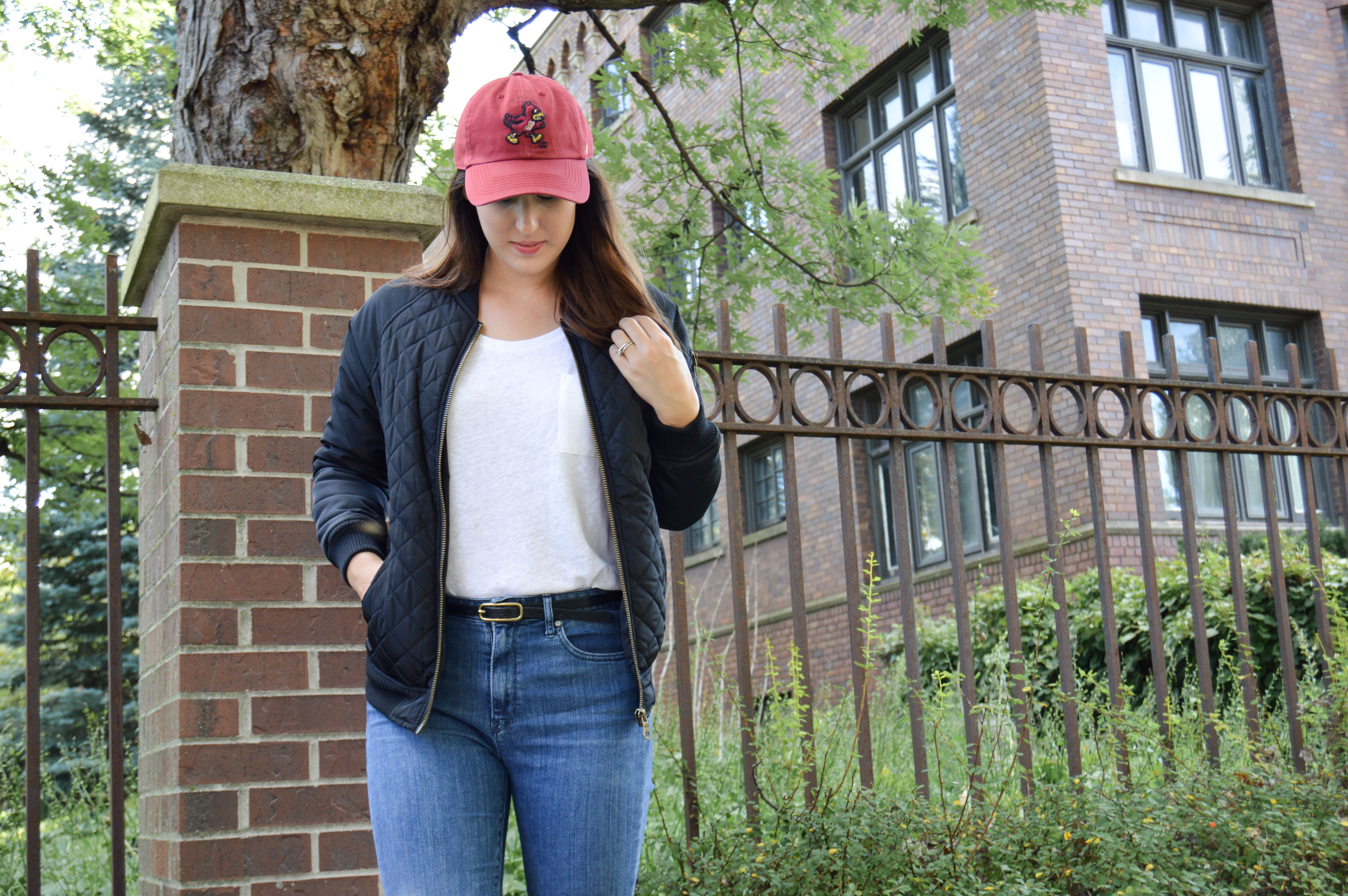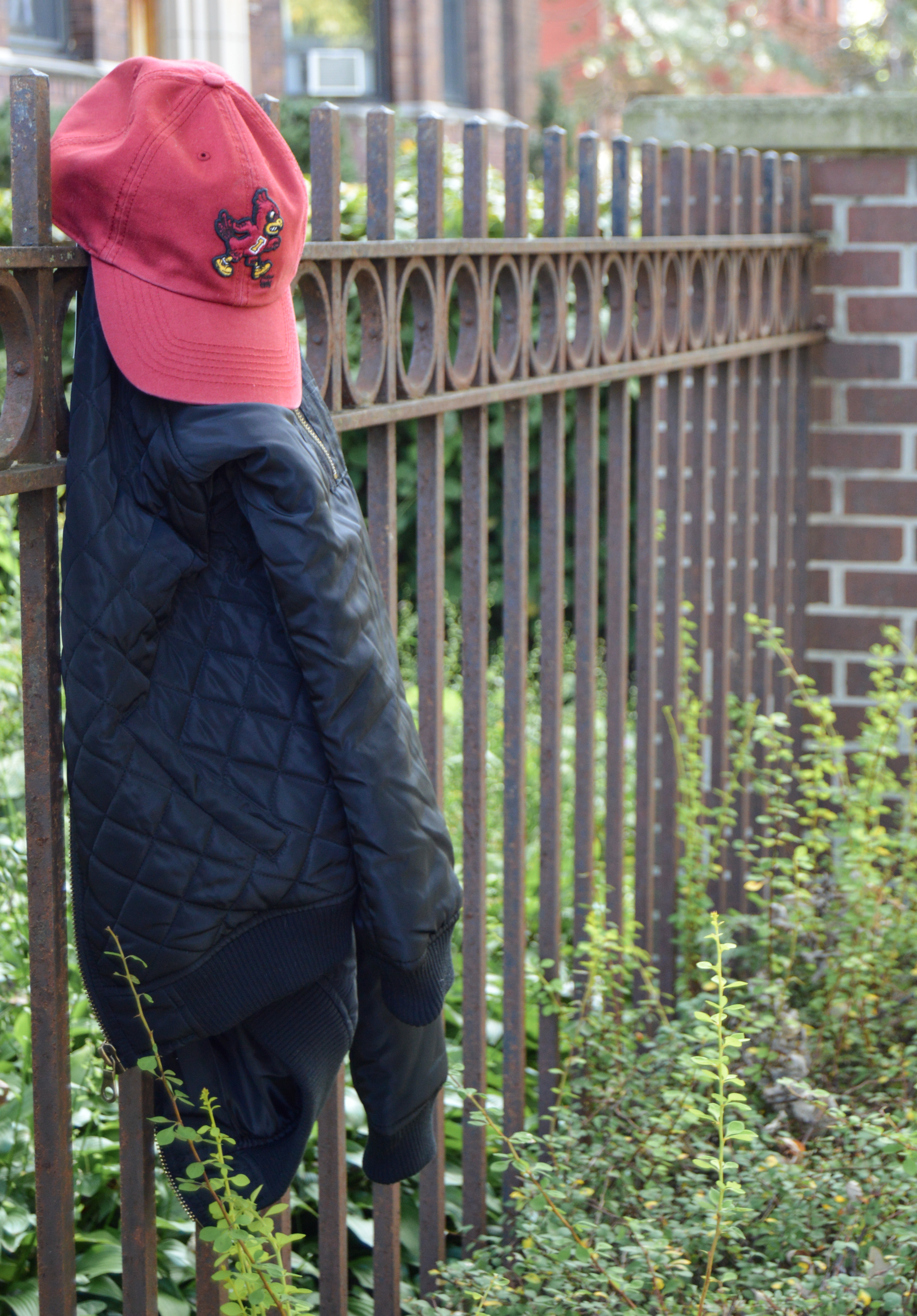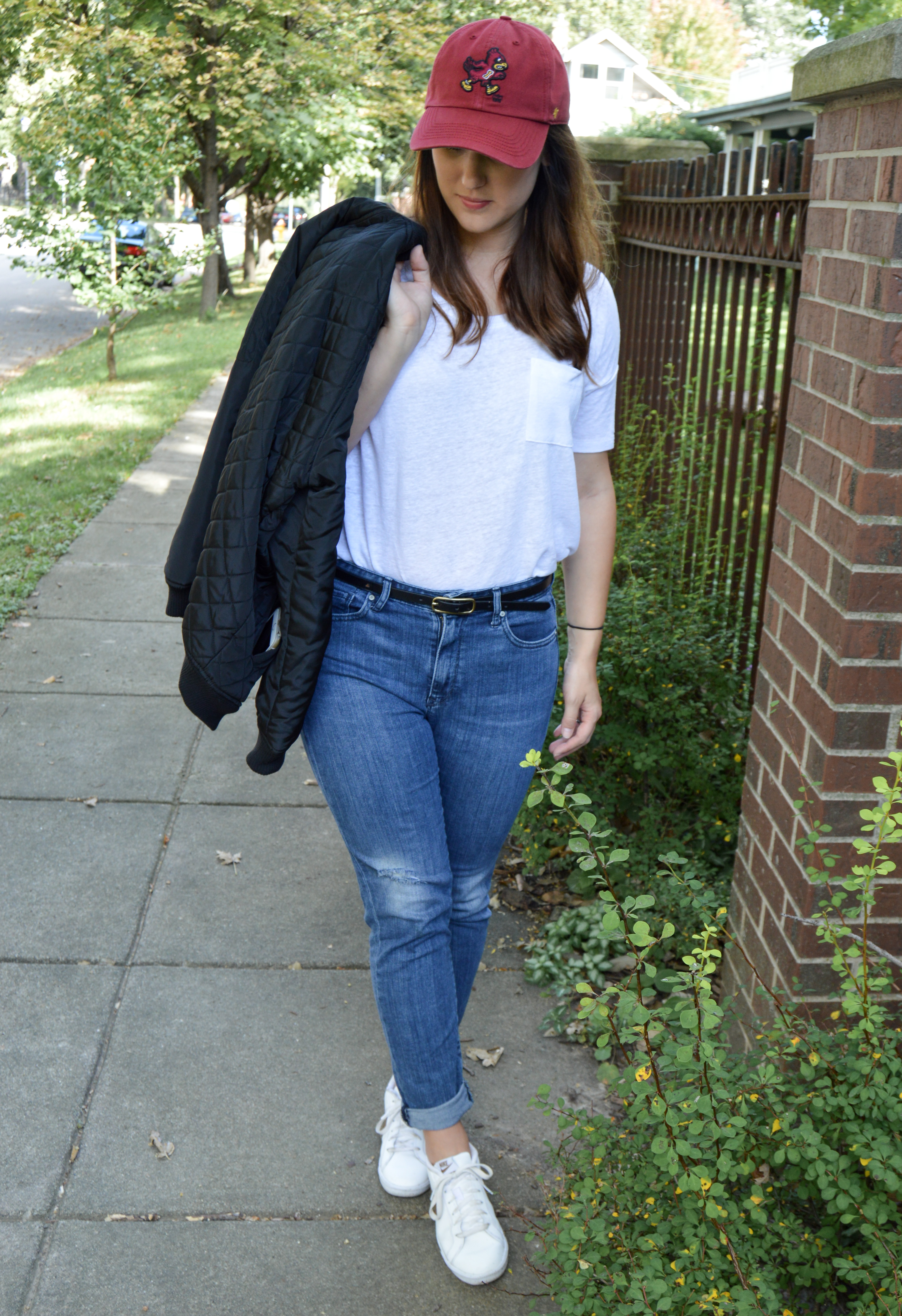 Are you ready for football season?
xoxo.  a