A typical spring in the Midwest has mood swings.  It can easily go from 65 degrees and sunny on Monday to 32 degrees with a chance of snow on Tuesday.  For that reason, our transition into spring fashion can be a slow and gradual one.
Yes, all those pretty dresses and sandal wedges popping up in stores and online look so tempting, but right now they are still impractical.  So instead of putting myself through an uncomfortable day of freezing toes and cold shoulders, I use a couple rules to help gradually phase out of the winter wardrobe.
Rule one? Lighter layers.  If I need to wear a thicker sweater, I pair it with a trench or light jacket for a more spring like look.  Then, instead of covering my feet up with tall boots, I pair jeans with close-toed flats.  These metallic ones from Asos are my new favorite closet staple!  If you're wearing a dress, you can rock ankle boots or even tall boots if it works. And if shorts can make an appearance, a long sleeve shirt and flats are perfect pairs.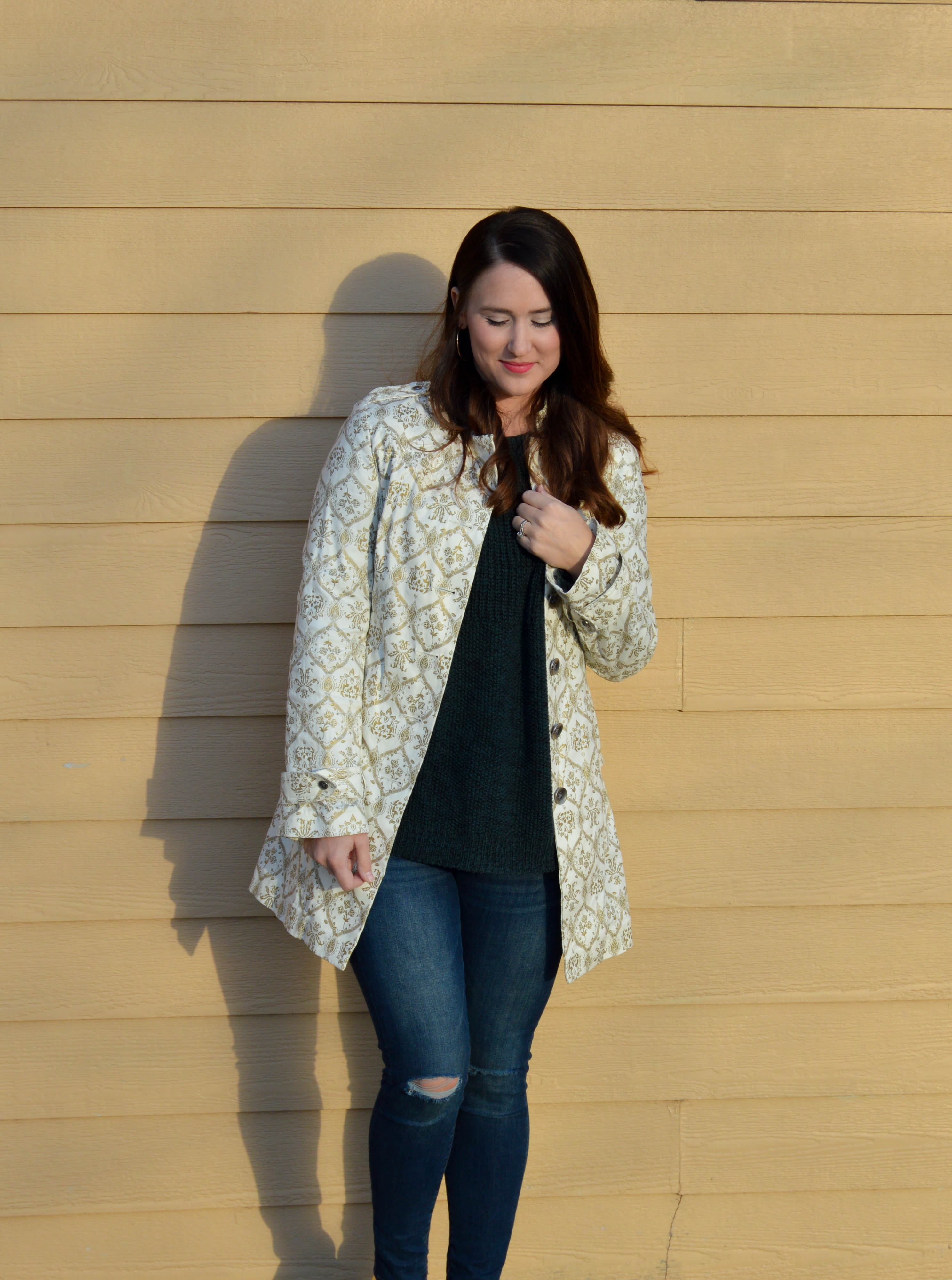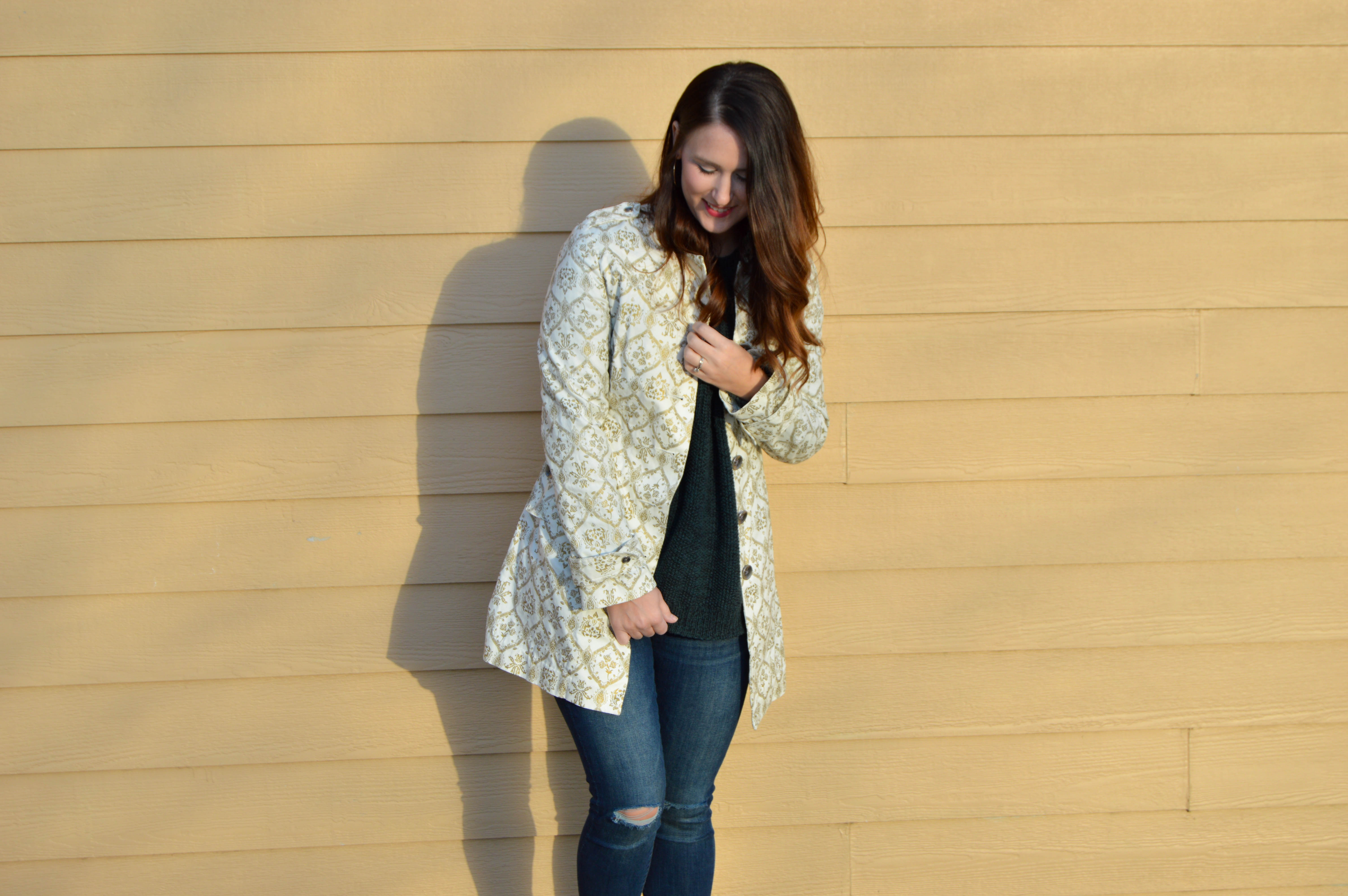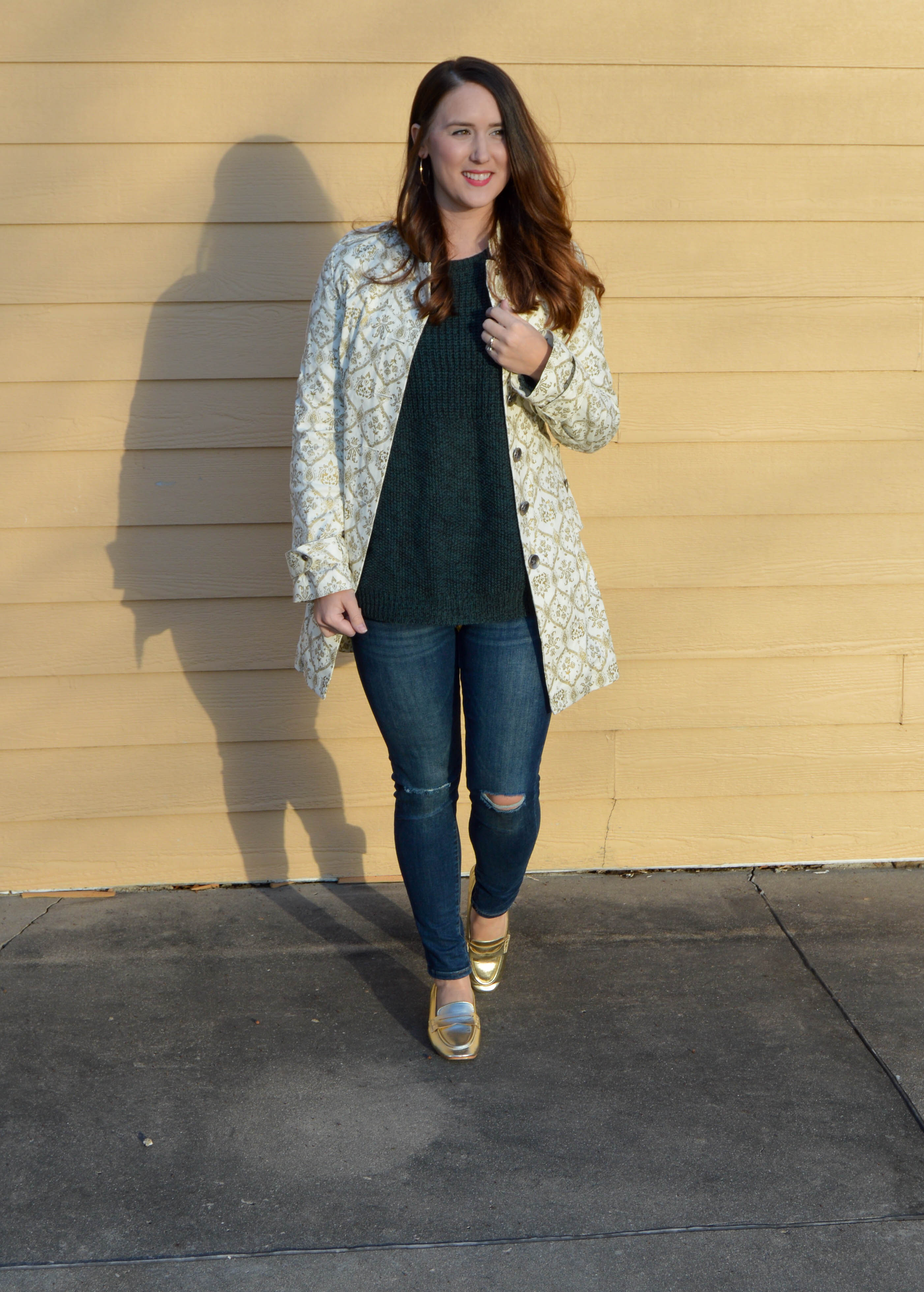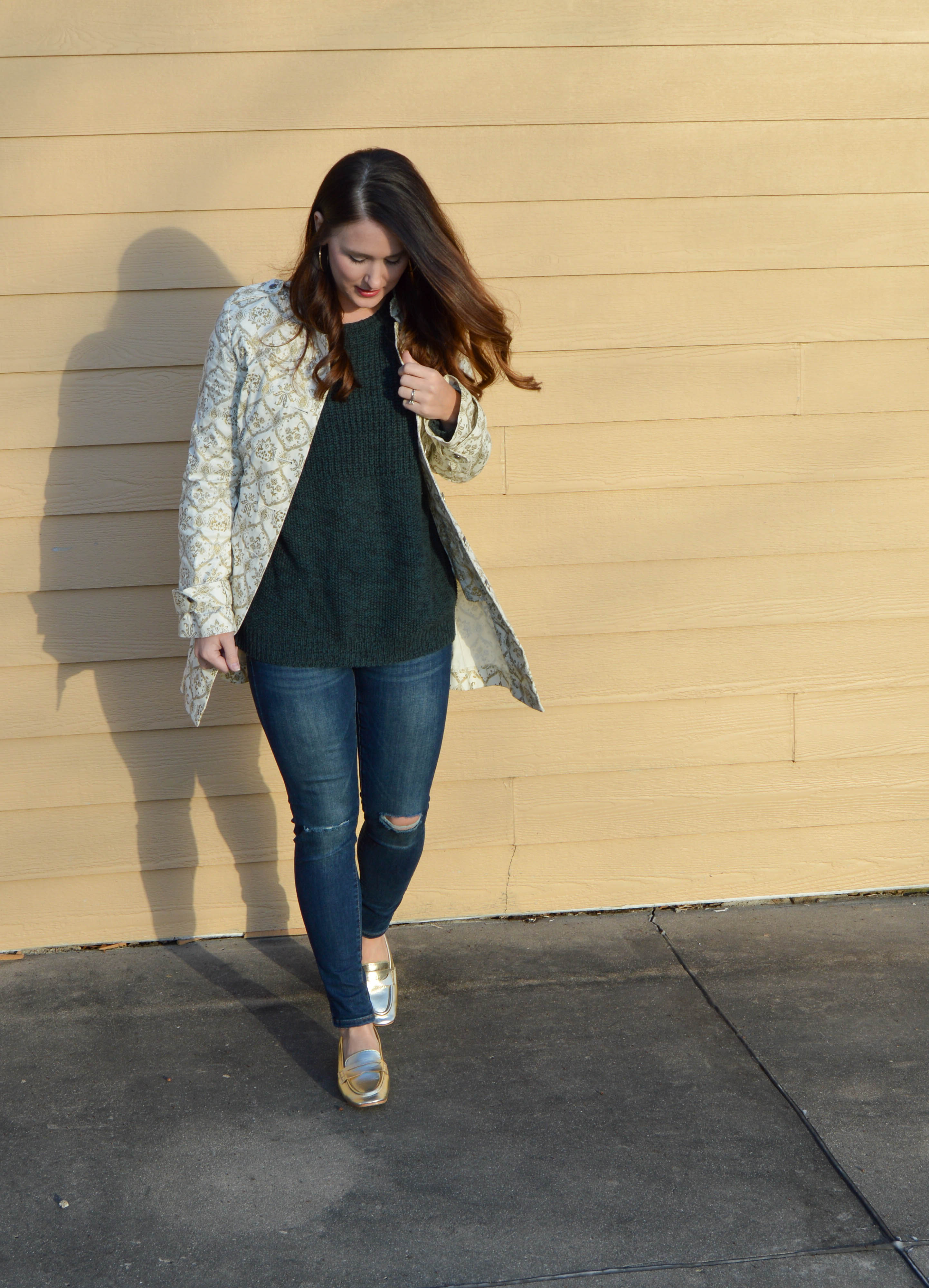 Jacket: Old (another favorite here)  |  Sweater: Urban Outfitters (similar here)  |  Denim: Banana Republic  |  Flats: Asos
I bought this jacket so many years ago, you wouldn't believe me if I told you!  I'm so glad I kept it now as it goes perfectly with the metallic shoe trend we're seeing this spring.
Do you have any tricks to transition to spring fashion?
xoxo.  a