As exciting as it can be to anticipate spring in mid-February, all us in the Midwest (Iowa at least) know there's a long road ahead yet.  Meaning, winter doesn't wane easily around here.  Even with a 50 degree day sprinkled in here and there, temperatures still dip and snow usually makes an appearance until late March and even early April.  So, forget about an abrupt switch to short sleeves and sandals and concentrate on a slow transition to spring fashion.   And my favorite piece to transition with?  My faux fur jacket.
Faux fur may sound all "winter"…
…but the texture and light color of this Kenneth Cole teddy coat makes it work for early spring, too.  How?  It's all about what you mix it with.  I usually style this coat with a cozy sweater or warm layers for nights out, but in the coming weeks, I'll change it up to light tops and brighter colors.  Like this striped top I scored at TJ Maxx.  Don't you love TJM finds?  The shoes are a TJM steal, too – those mixed with Old Navy denim and Stella & Dot accessories makes a pretty great outfit for about any occasion.  A note on those accessories, I broke my "no camo" rule for this clutch.  It's that good.  The most perfect pattern pop to elevate an outfit and the contrasting floral lining inside makes it fun and modern.
As for my feelings towards the idea of winter coming to a close, I get a little sad when the snow starts melting.  Especially since we've actually had snow this year!  But our Winter Park, Colorado trip, our ice skating Valentine's date and snowball fights with Cooper all help me feel like I soaked winter up as much as I could.  So onto spring we go… eventually, anyway.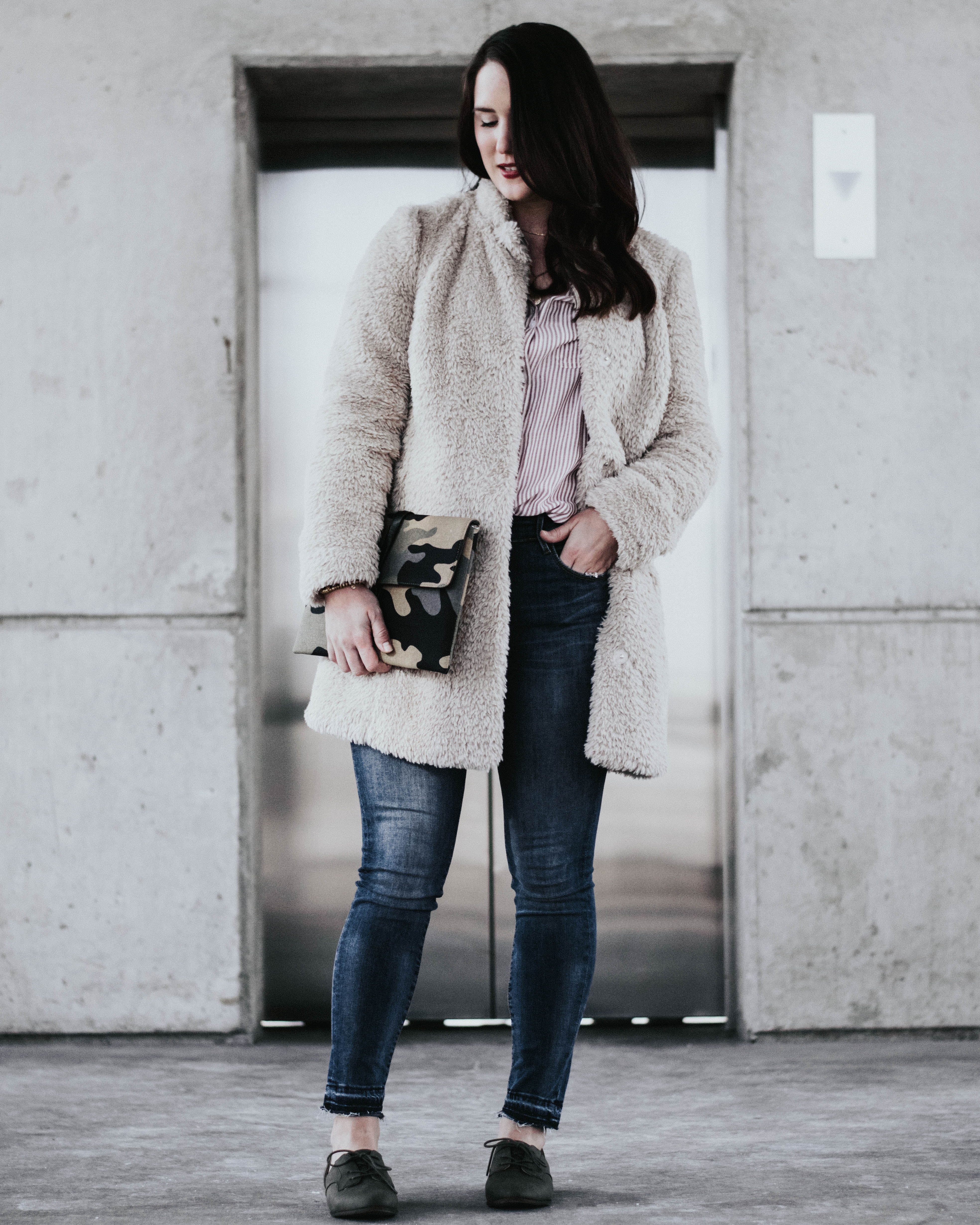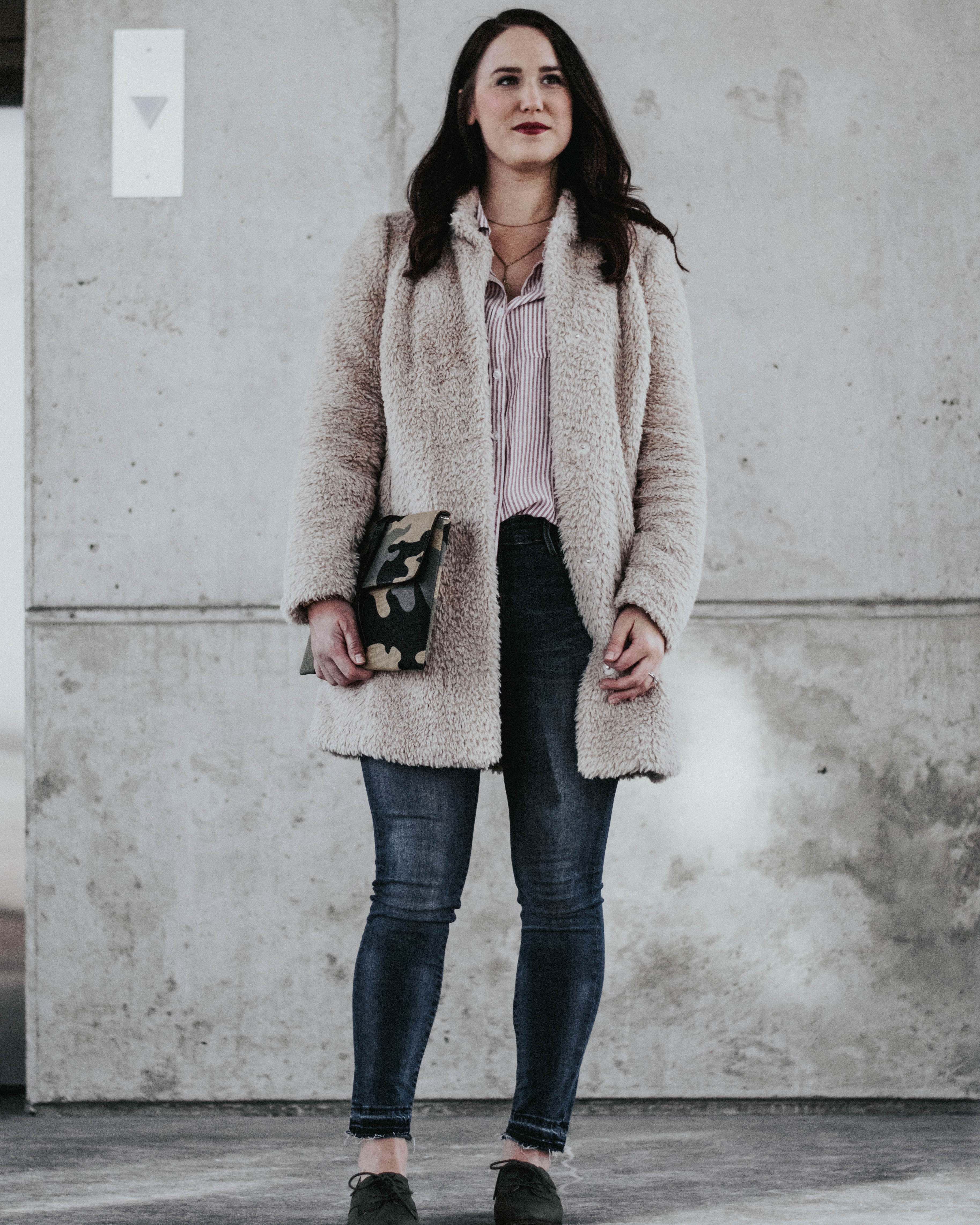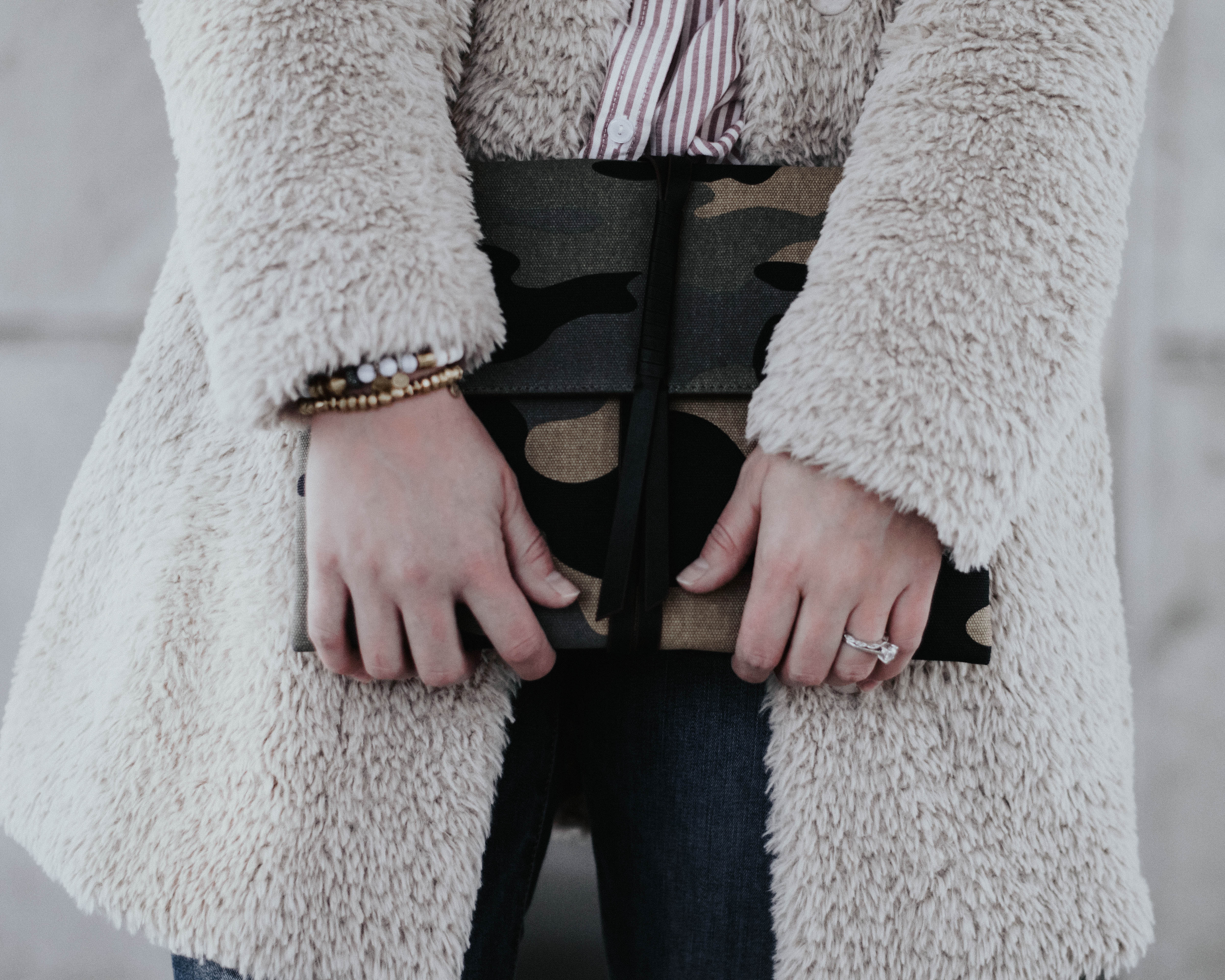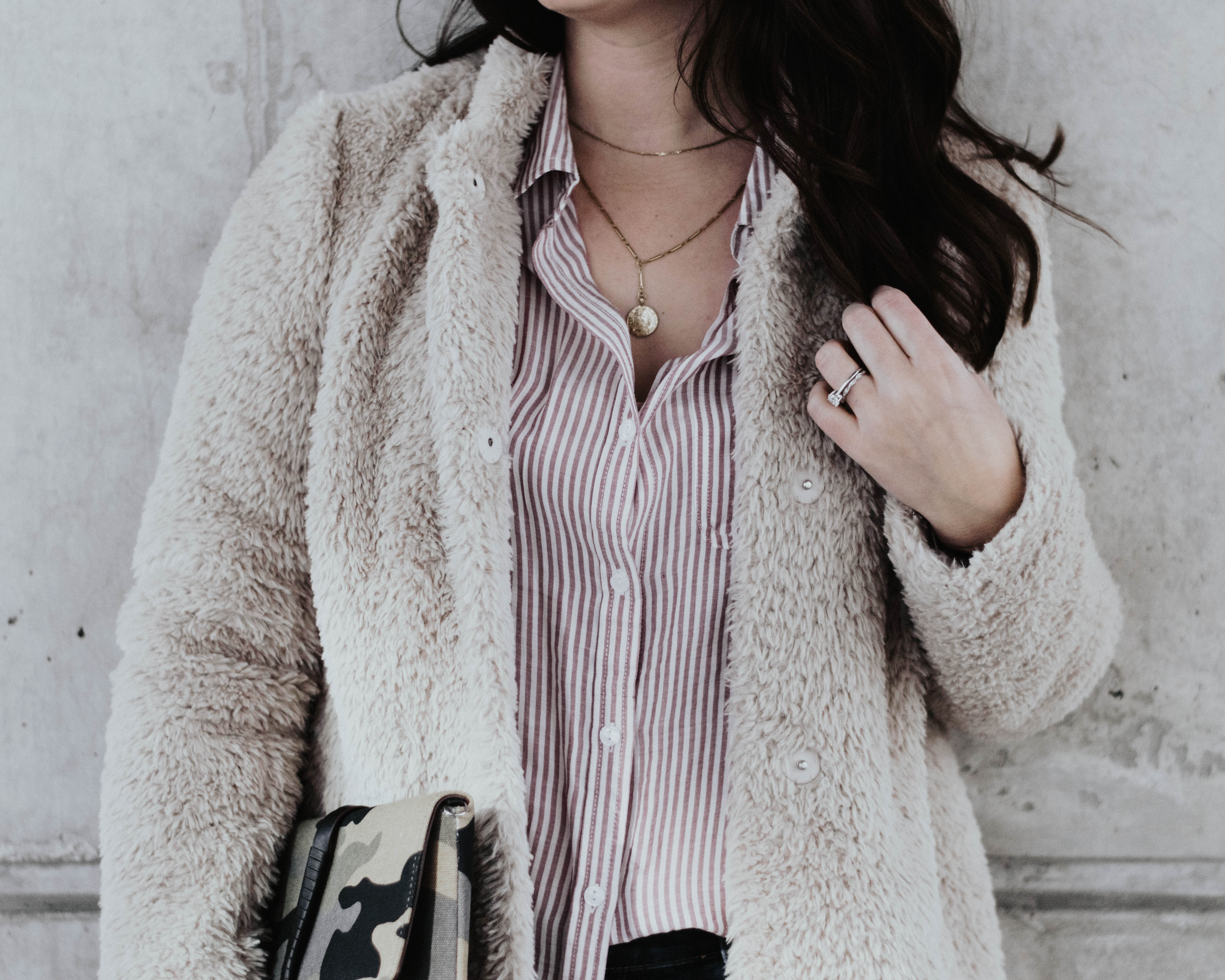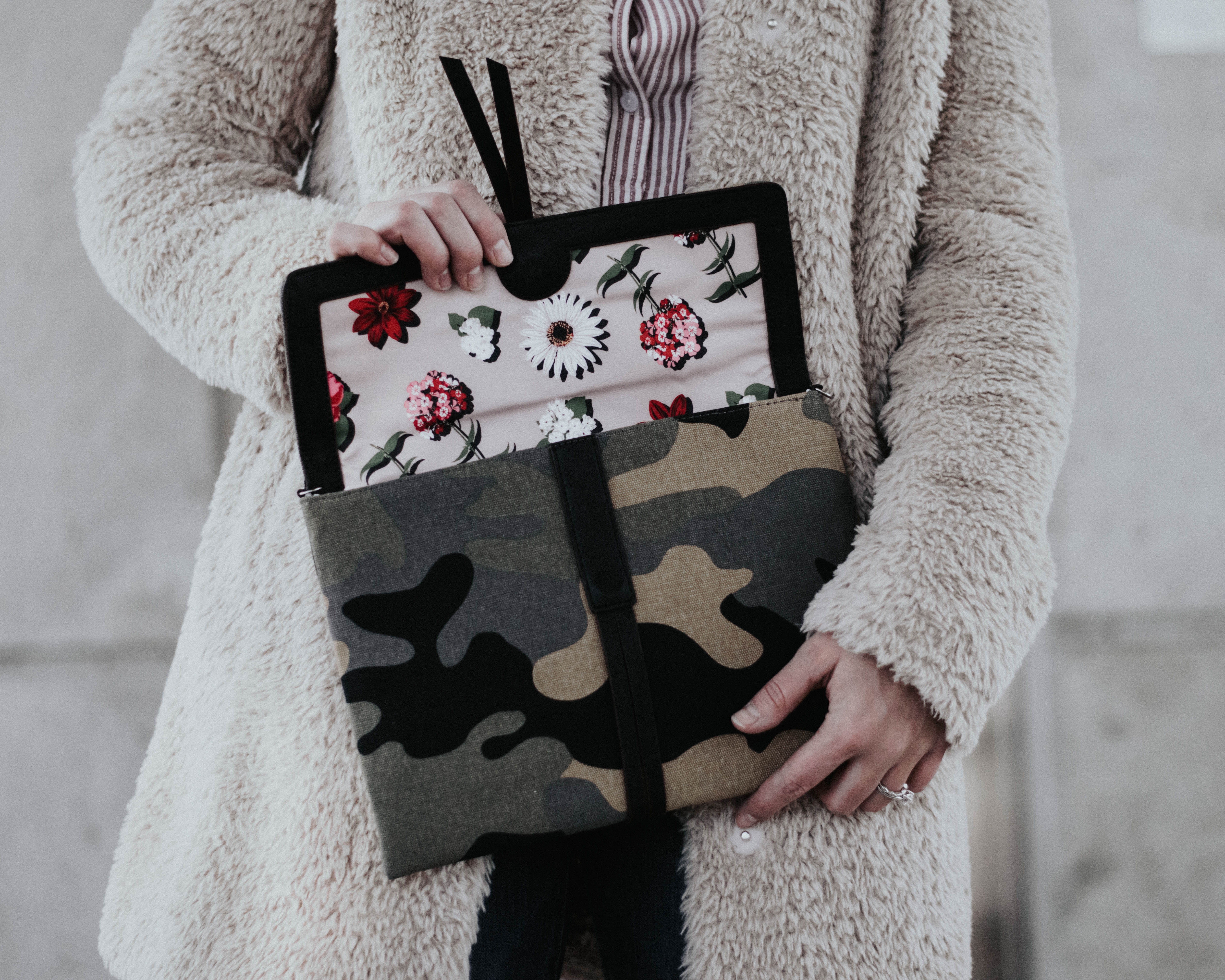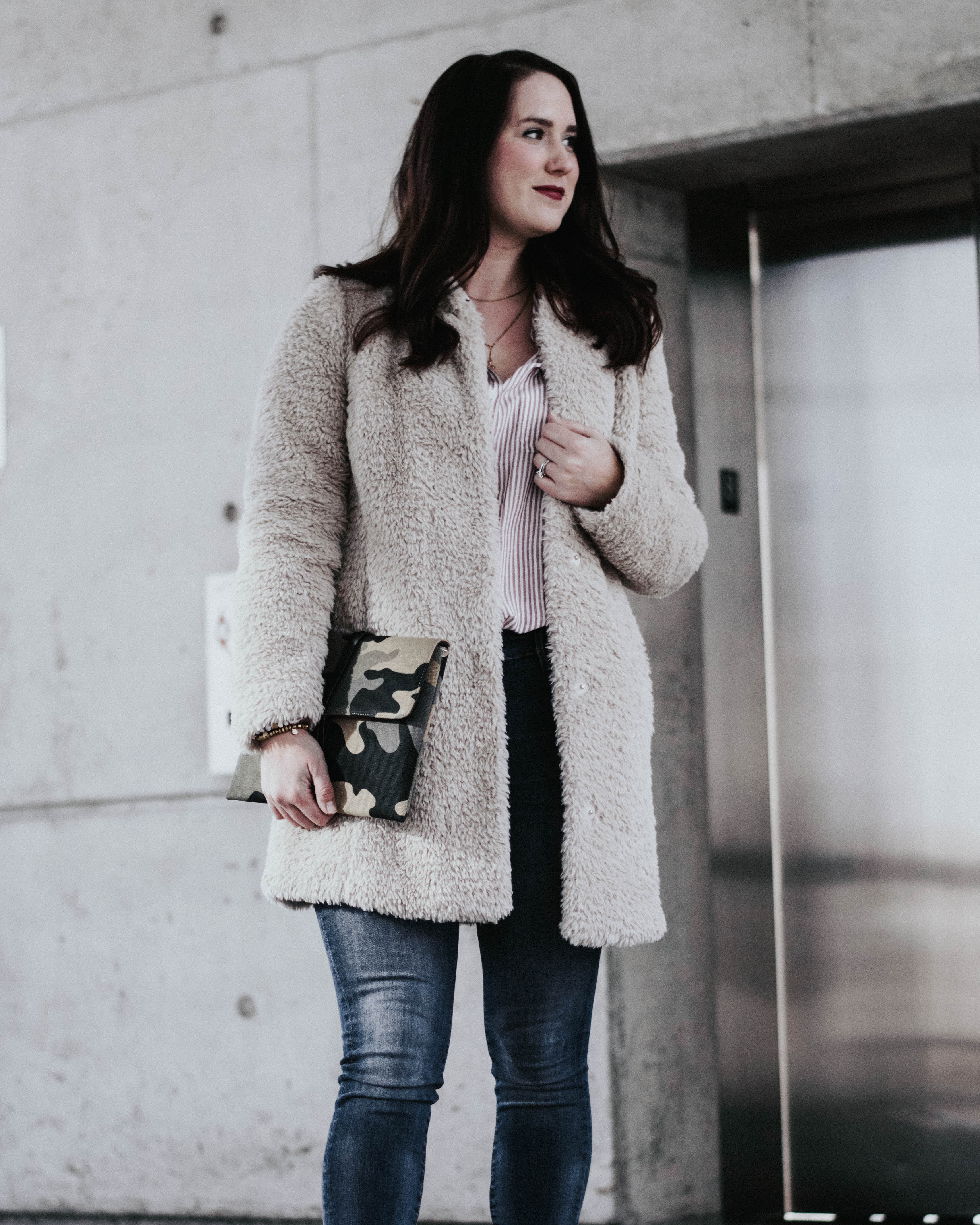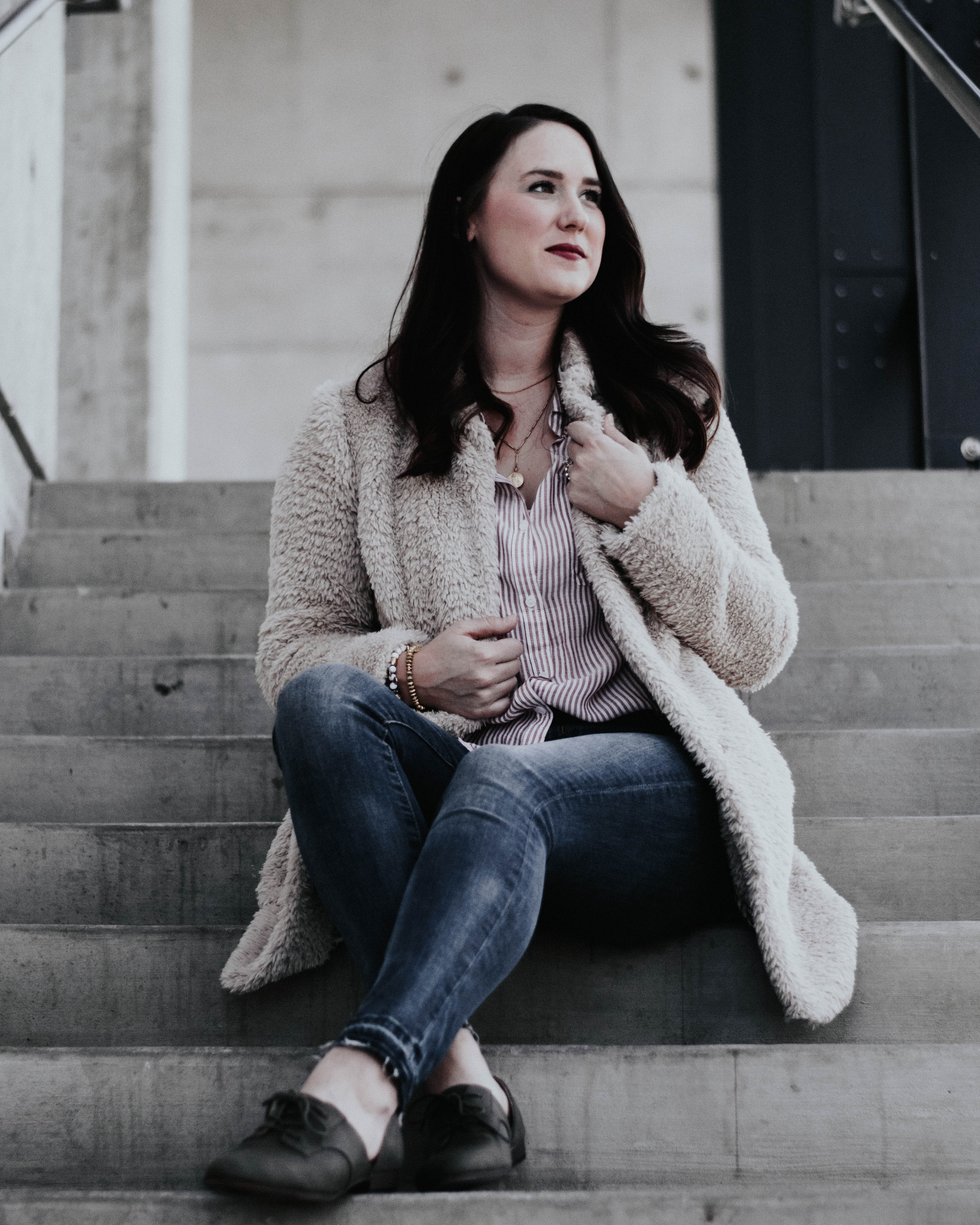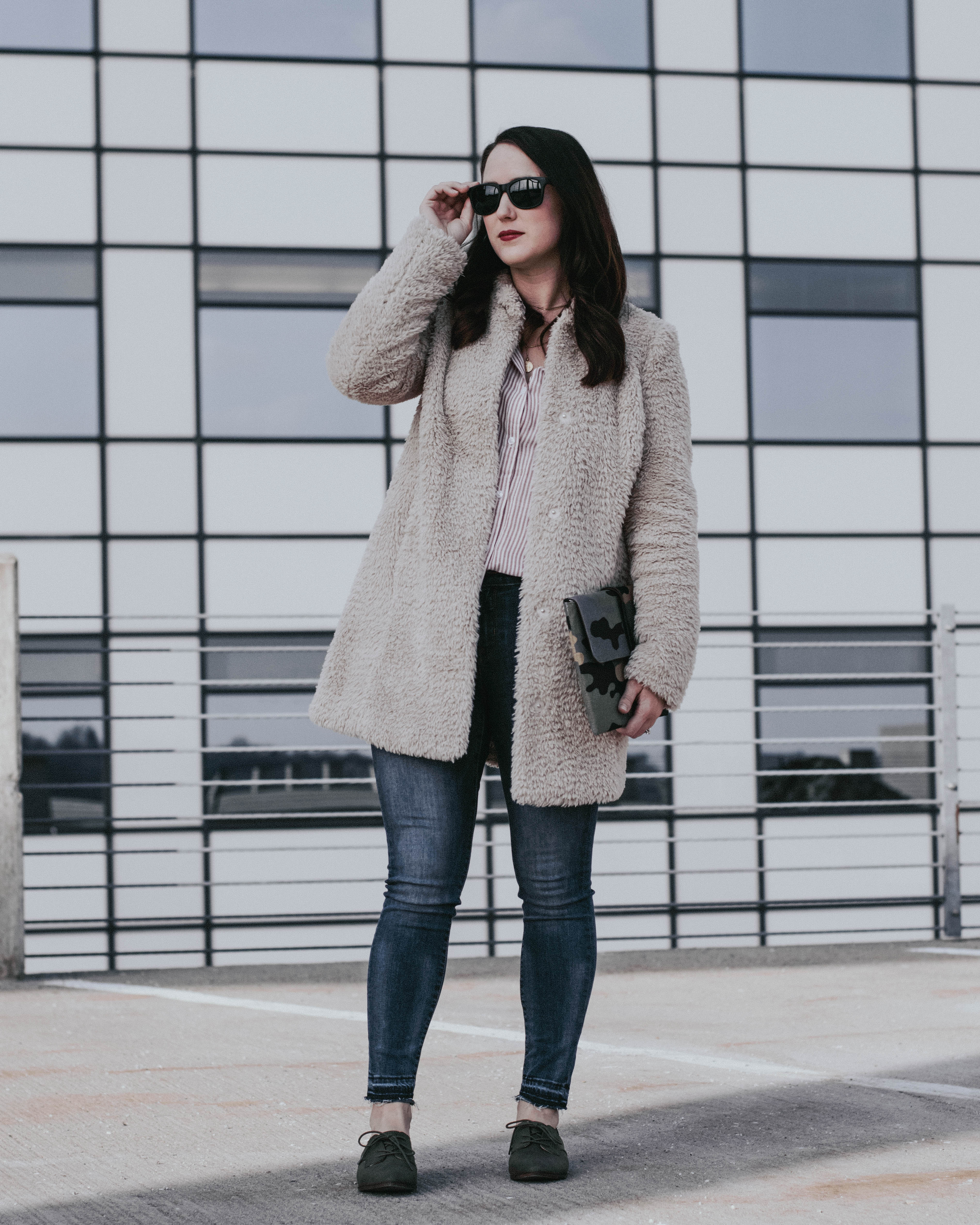 Shop the Stella & Dot accessories!  Camo clutch  |  Layered Necklace  |  Bracelets