Is it me, or is New Year's Eve the most impossible holiday ever?  There's so much stress on doing something epic and perfectly festive, and in Iowa, the below freezing temps just make you want to curl up and watch Times Square in pajamas.  And with all that pressure to find the perfect celebration, don't even get me started on a New Year's Eve outfit.  The weather mixed with post-holiday sugar intake regrets make it hard to pick something out.  I'm usually extremely last minute about a New Year's Eve outfit, but this year, our plans had me inspired.
T & I have celebrated differently each year we've been together – whether we traveled, ate a late dinner with friends, or bar-hopped downtown.  I can't say I've ever been disappointed, but I've favored some years over the others.  With no travel until February & none of our friends having plans, we decided to take things into our own hands and organize a good ol' fashioned house party.  We're also dog/house sitting for T's parents while they're out of town, so with extra space and the desire to cuddle Cooper, it all works out.  And our friends happily agreed!
Even though we're not going out and about…
…that doesn't mean we can't dress for the occasion.  I immediately knew I wanted to be comfortable, yet fun… and festive, I suppose.  Drawing inspiration from that pajama pants street style I never had the guts to try, I found these amazing gold striped velvet trousers at Zara.  Truly one of the best items I've ever added to my closet.  Even if they'll be saved for extra special occasions.  The high-waist design makes the wide leg more flattering & the velvet sheen makes it New Year's Eve outfit appropriate.  All while being comfortable enough to lounge in.  Oh, and did I mention they were only $30?  I've also linked some pretty rad similar ones below.  One edit for the big night – I'll most likely swap my fav ankle booties for some cozy mules.  I mean, it is a house party.
What are your New Year's Eve plans?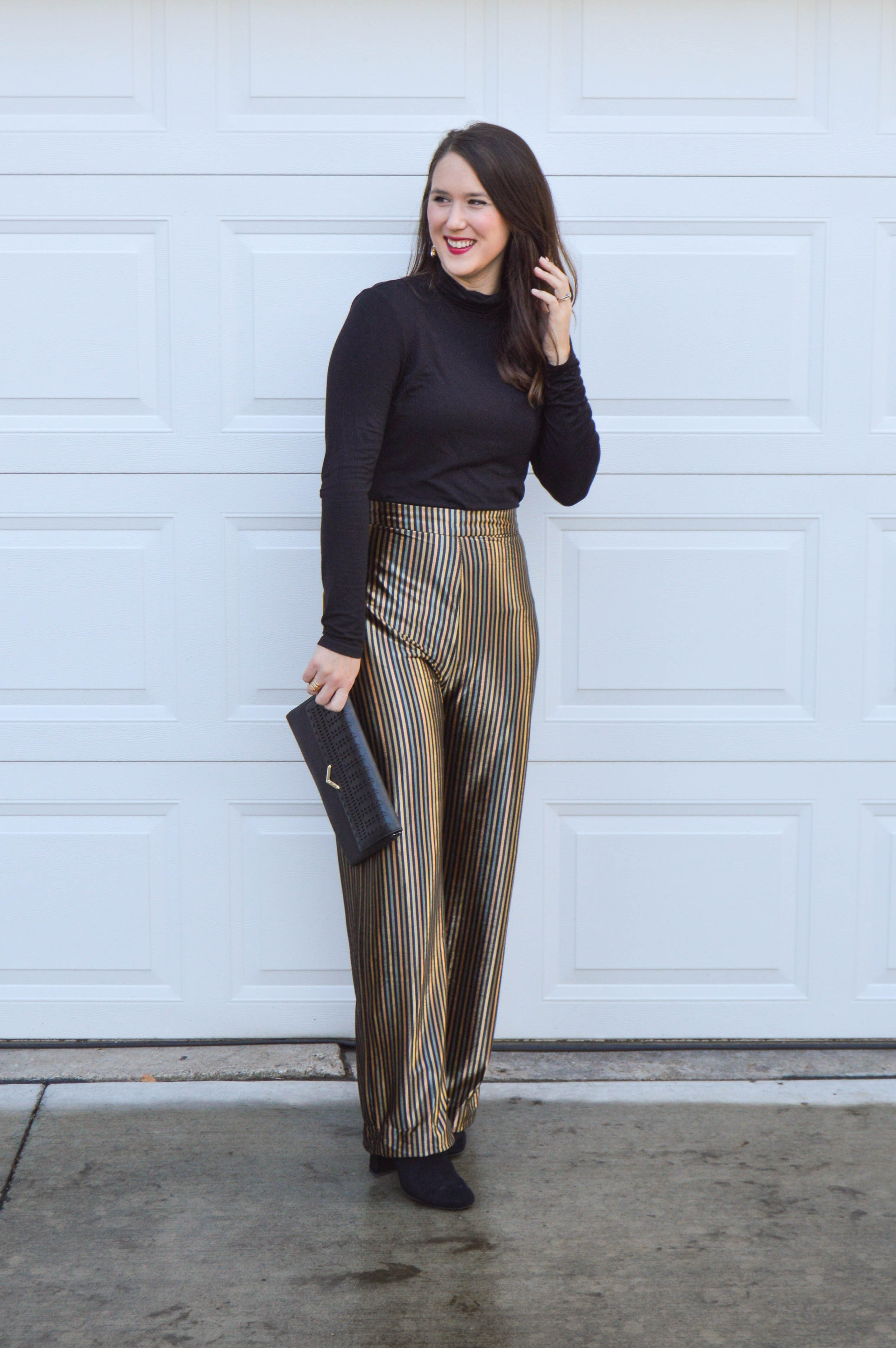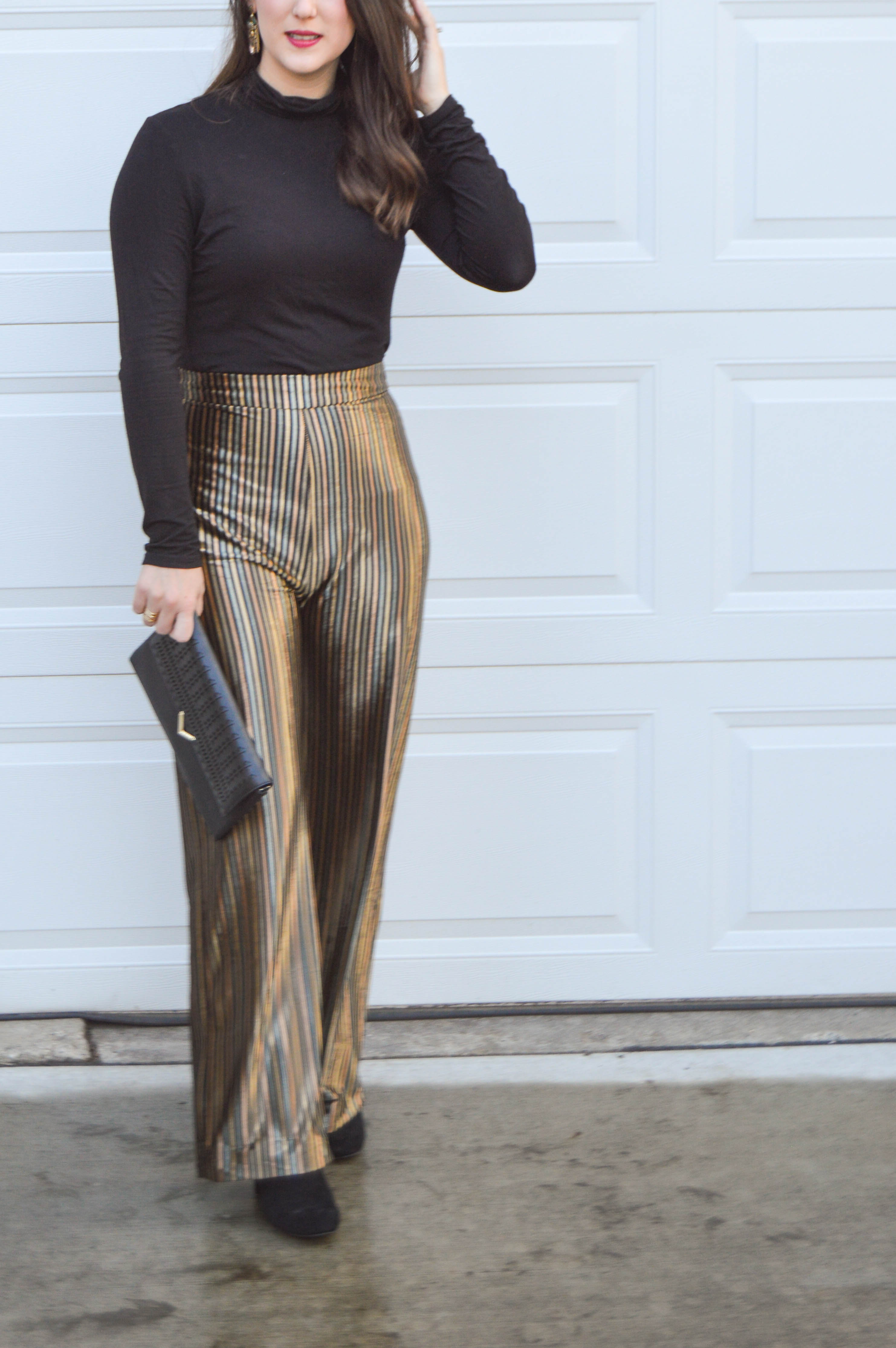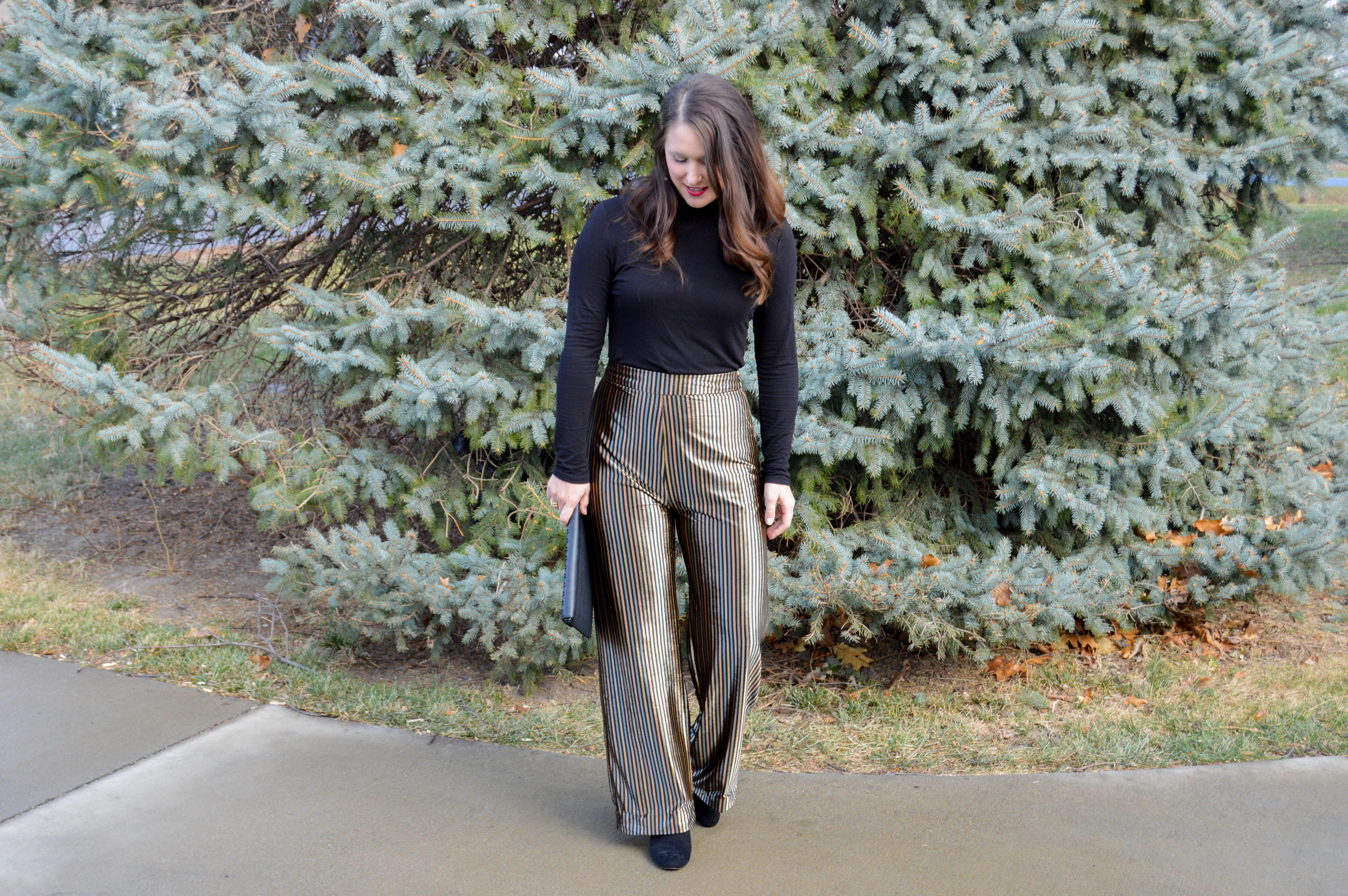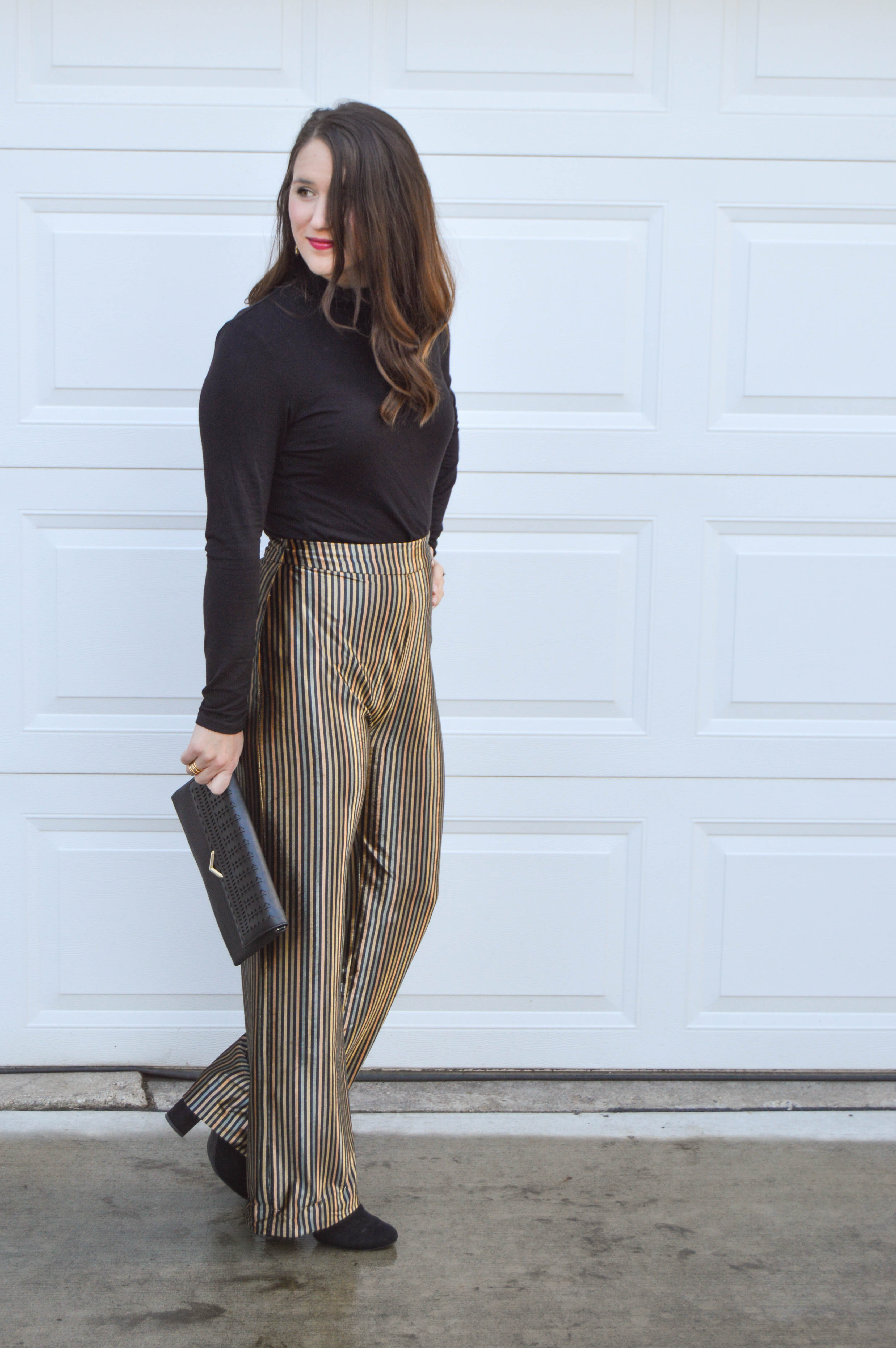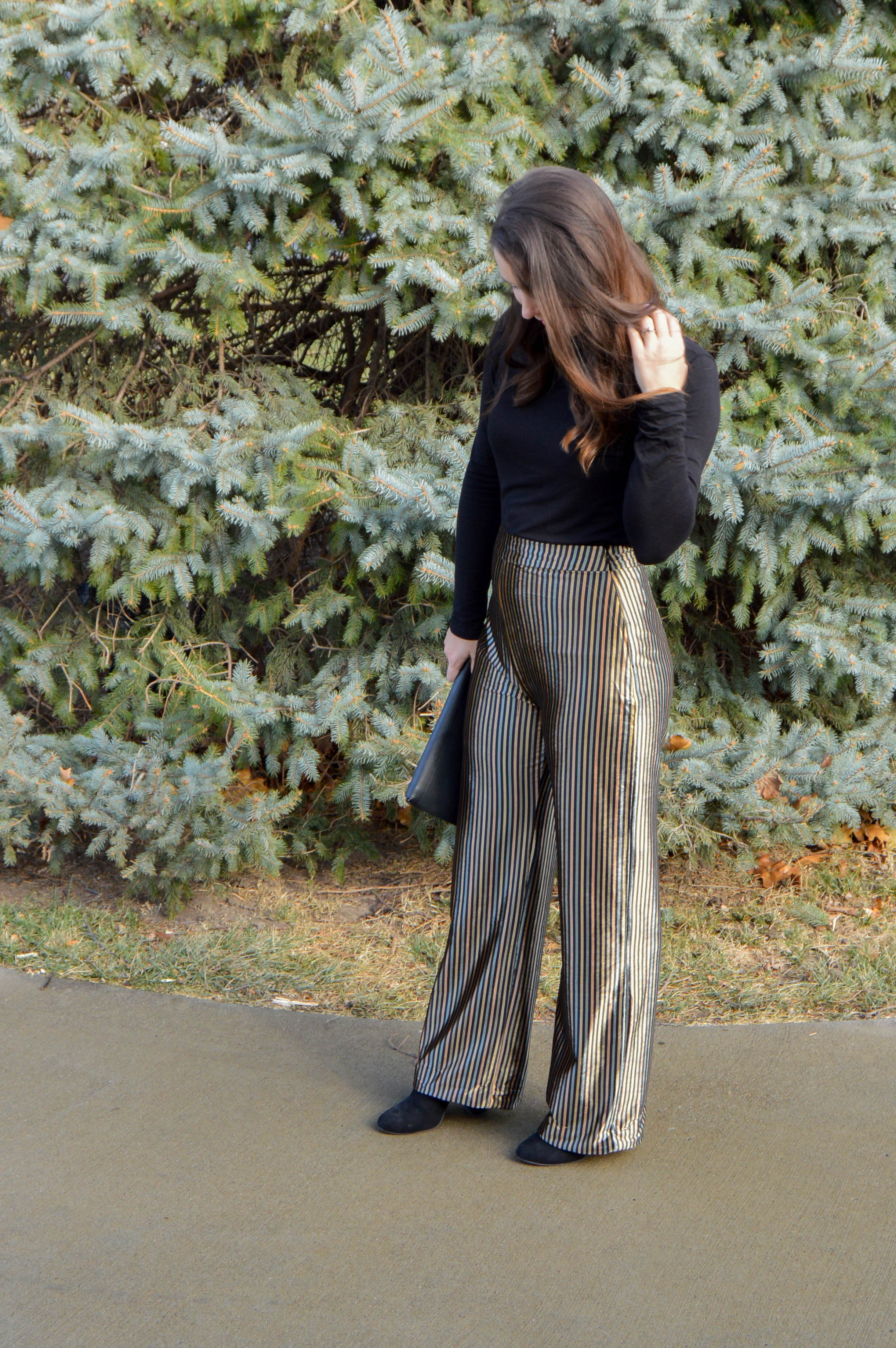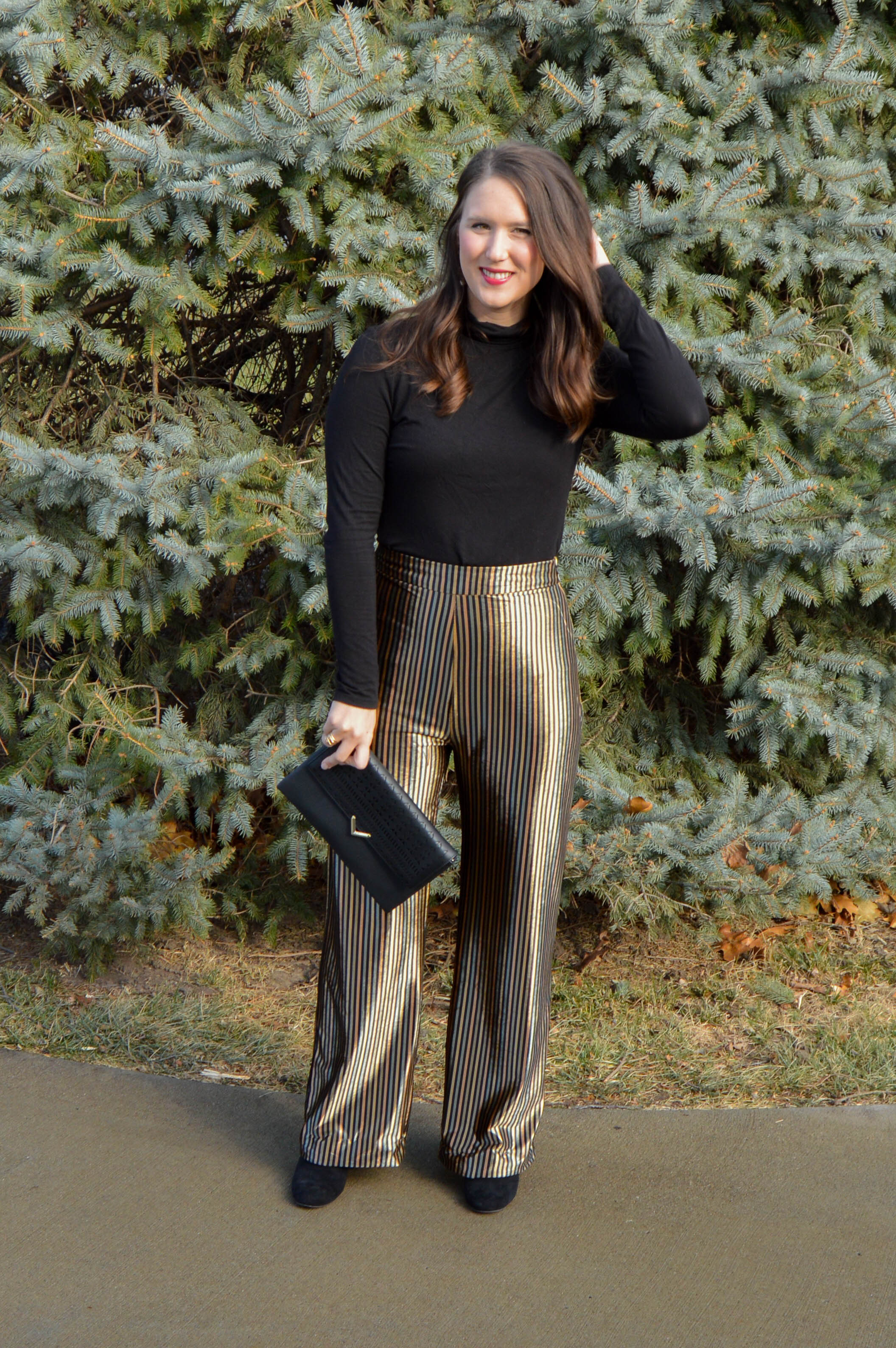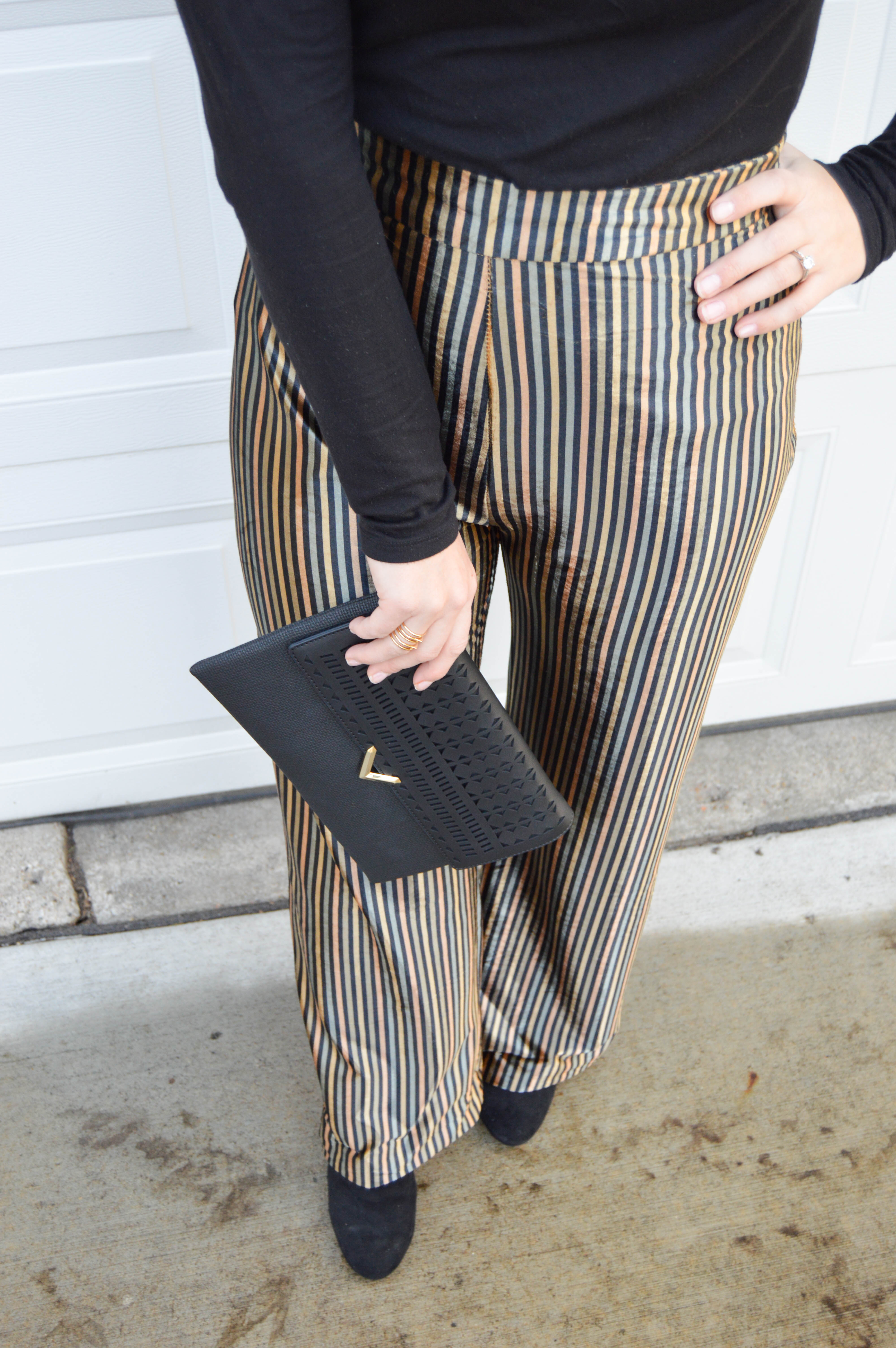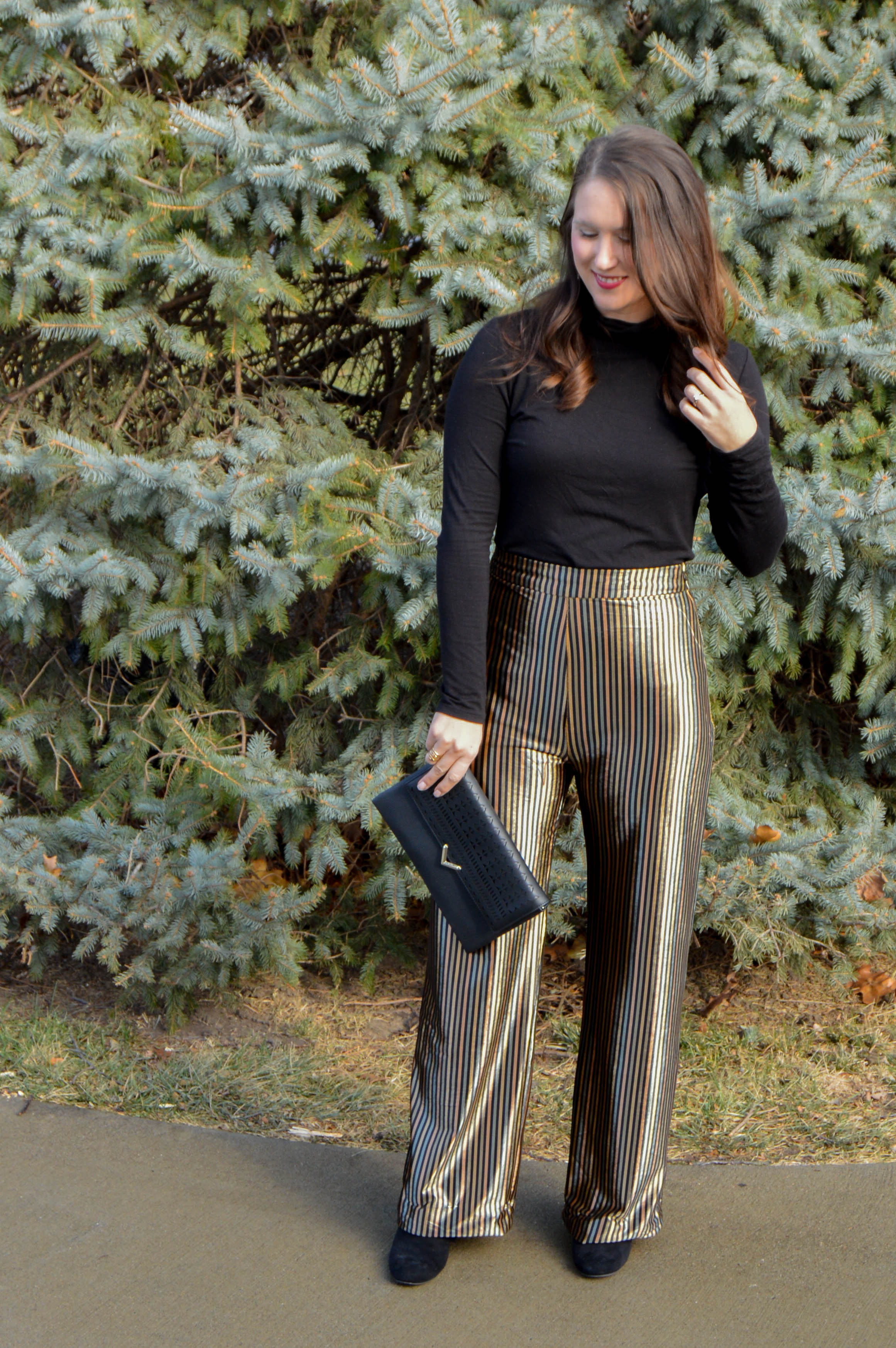 Striped Velvet Trousers: Zara
Clutch: Stella & Dot
Earrings: Stella & Dot
xoxo. a