This week will bring the official first day of winter, but Des Moines has yet to see any sign of snow.  A December with mid-40 degree temps and sunshine is a rare occurrence in the Midwest, and I'm not complaining about being able to wear this cozy camel sweater and plaid scarf with no jacket.  But… since snow is by far my favorite natural element, I'm really wishing for a white Christmas.  Anyone out there wishing with me? 
Speaking of this camel sweater…
…does a color get any more basic?  In the best way possible, of course.  Even though half my sweater collection falls into the "off-white" and "tan" color categories, there's something about the specific camel color that stands out from the rest.  A darker hue makes it wearable on almost any skin tone and also compatible with almost any accent colors – black, brown, silver, green, gold… you get the picture.  And how much more perfect could an outfit get for travelling around to family and friend get-together's for the holidays? Not much.  Which is exactly what inspired this outfit.
I've been on a LOFT sweater kick this year, and you can go ahead and add this camel sweater to a list of favorites.  Soft, warm, and perfectly loose & fitted (yes, at the same time), it checks all my boxes – & it's also available in a beautiful deep purple and fun blue color.  My black ankle booties have been on repeat since I picked them up for a great price at Target, and throwing on a plaid blanket scarf makes any outfit a little festive.  Looking for a good place to find blanket scarves at a reasonable price?  Old Navy.  Usually $20, but almost always marked down, so go ahead and stock up.
I'm getting anxious for the Christmas weekend and spending time with family.  Guaranteed this sweater will be making an appearance.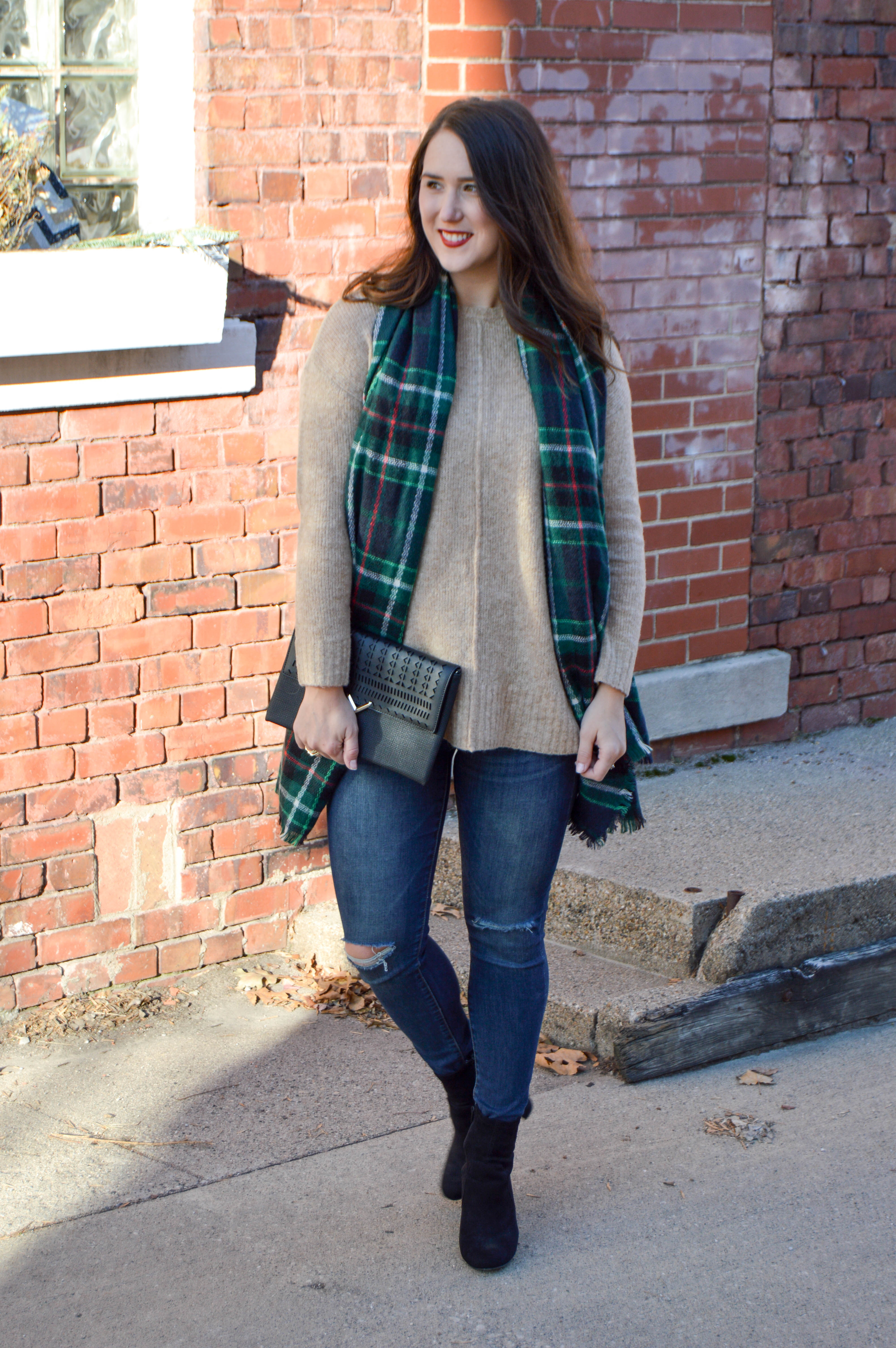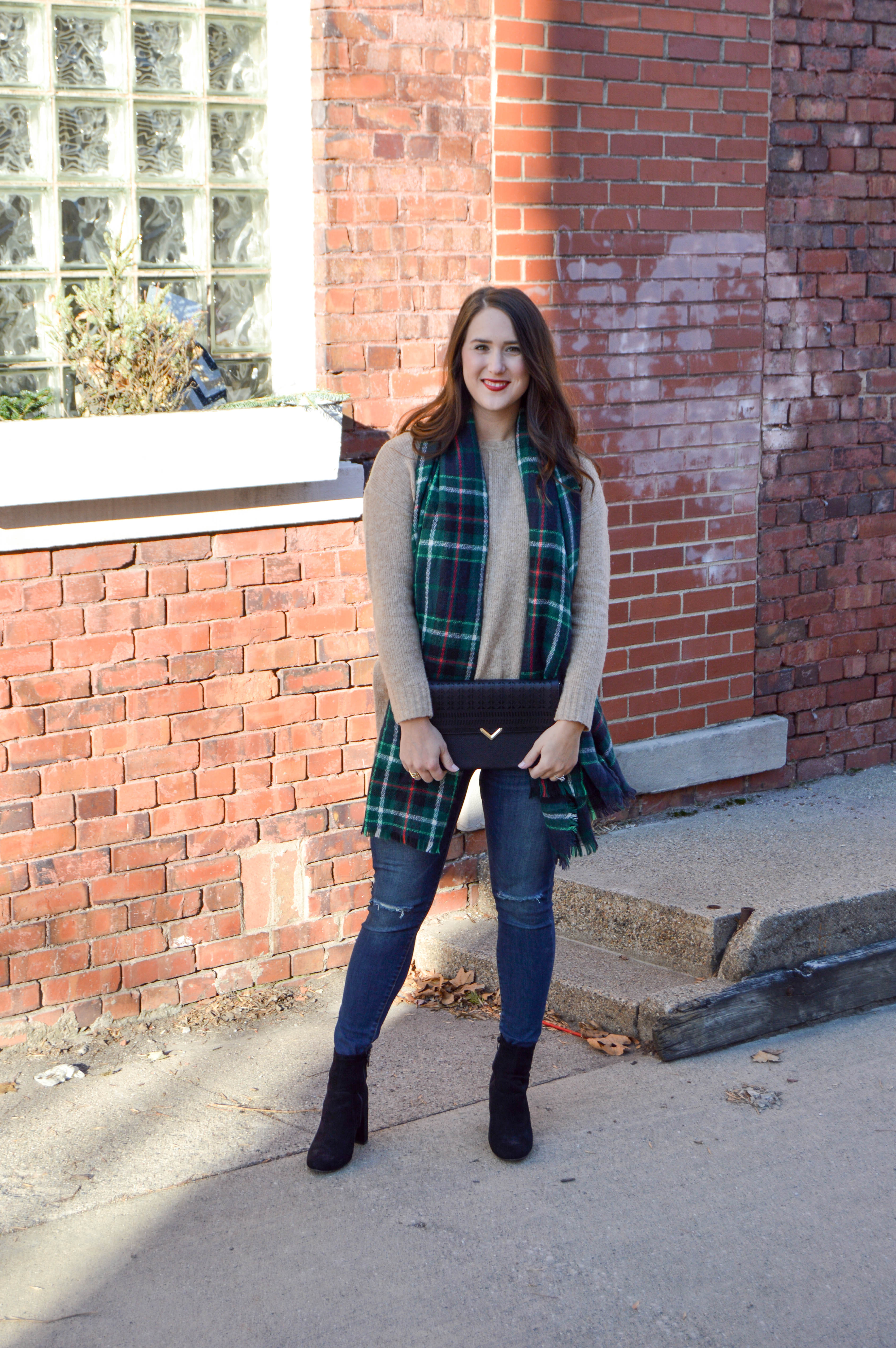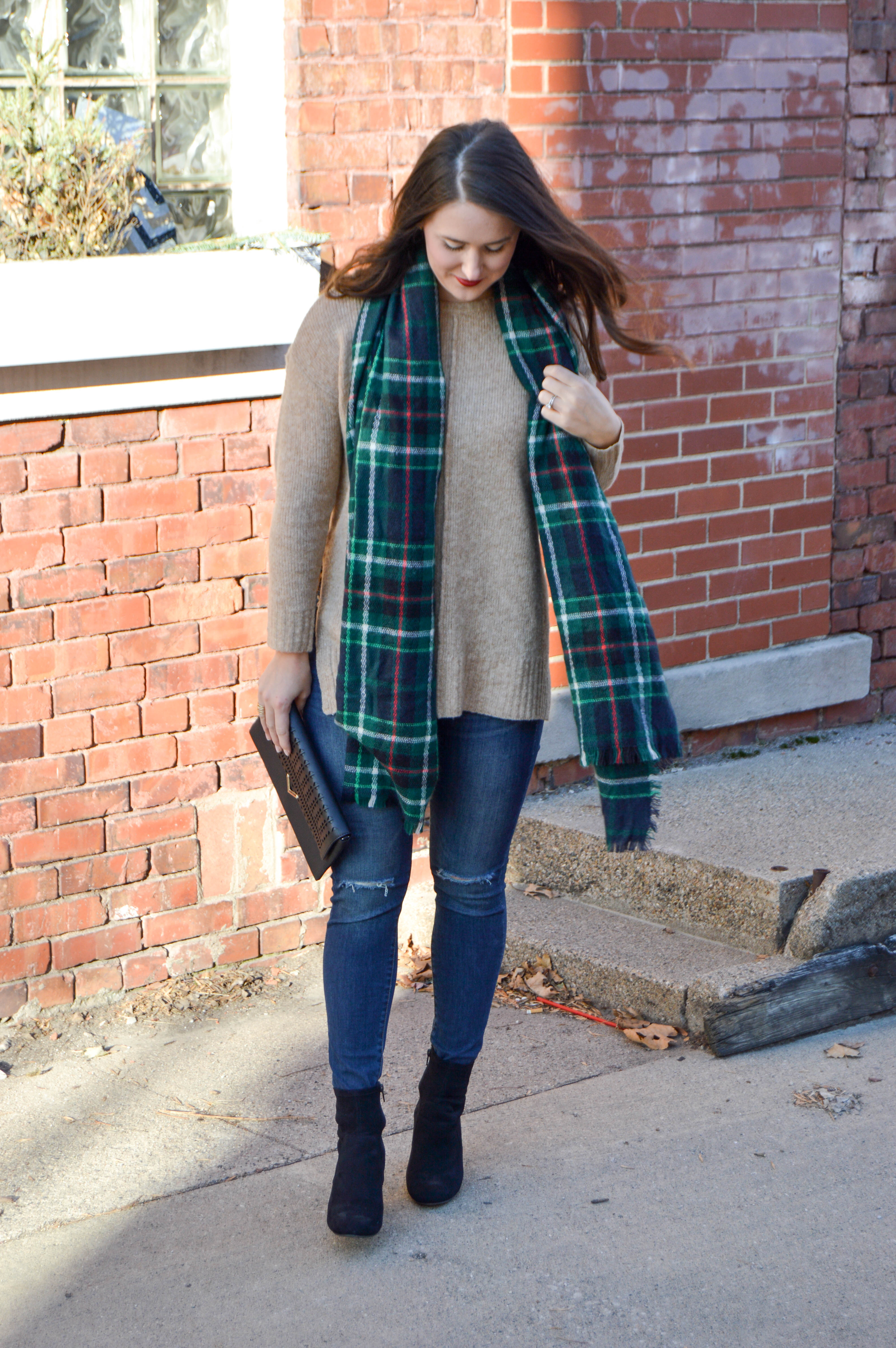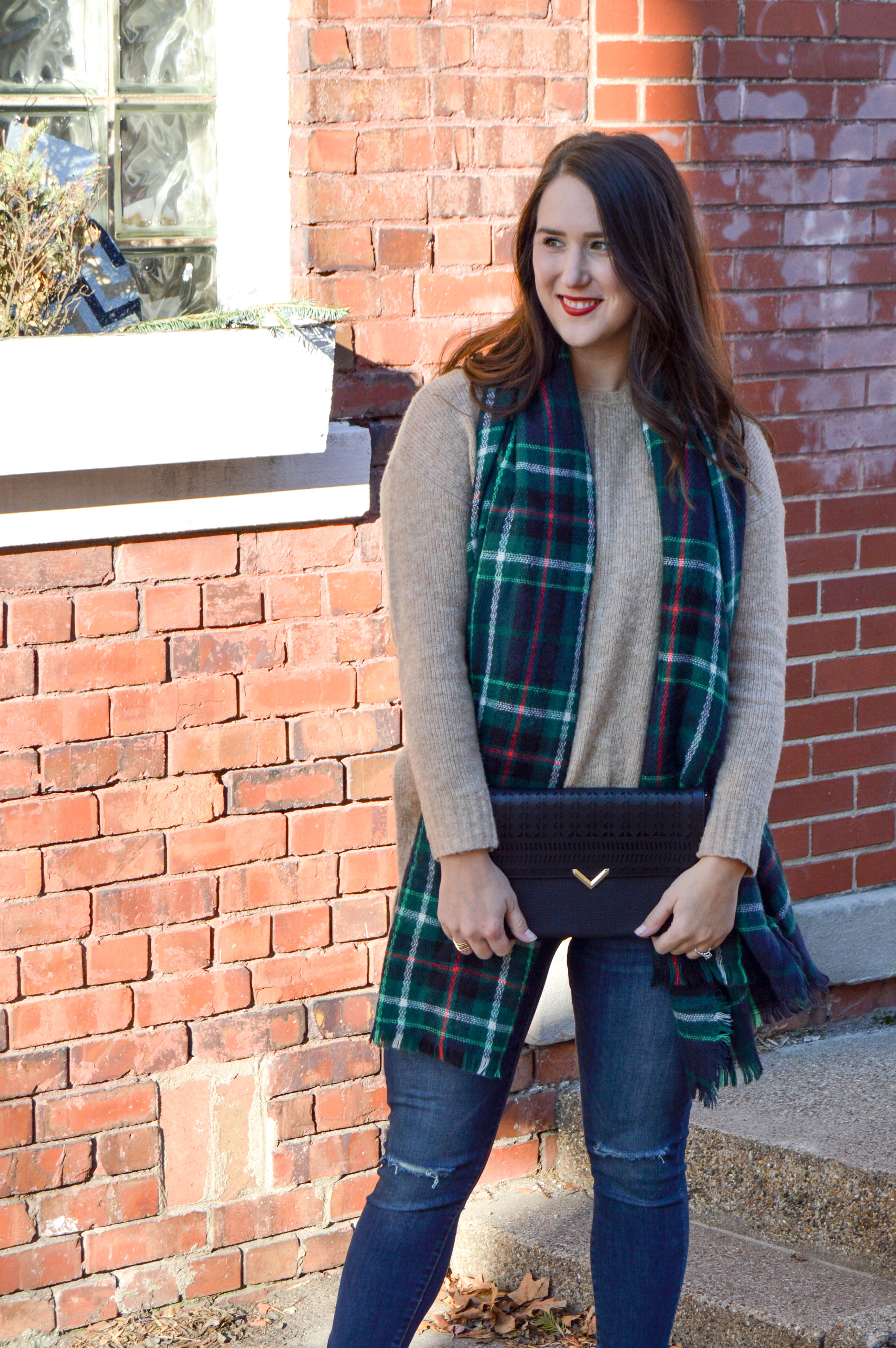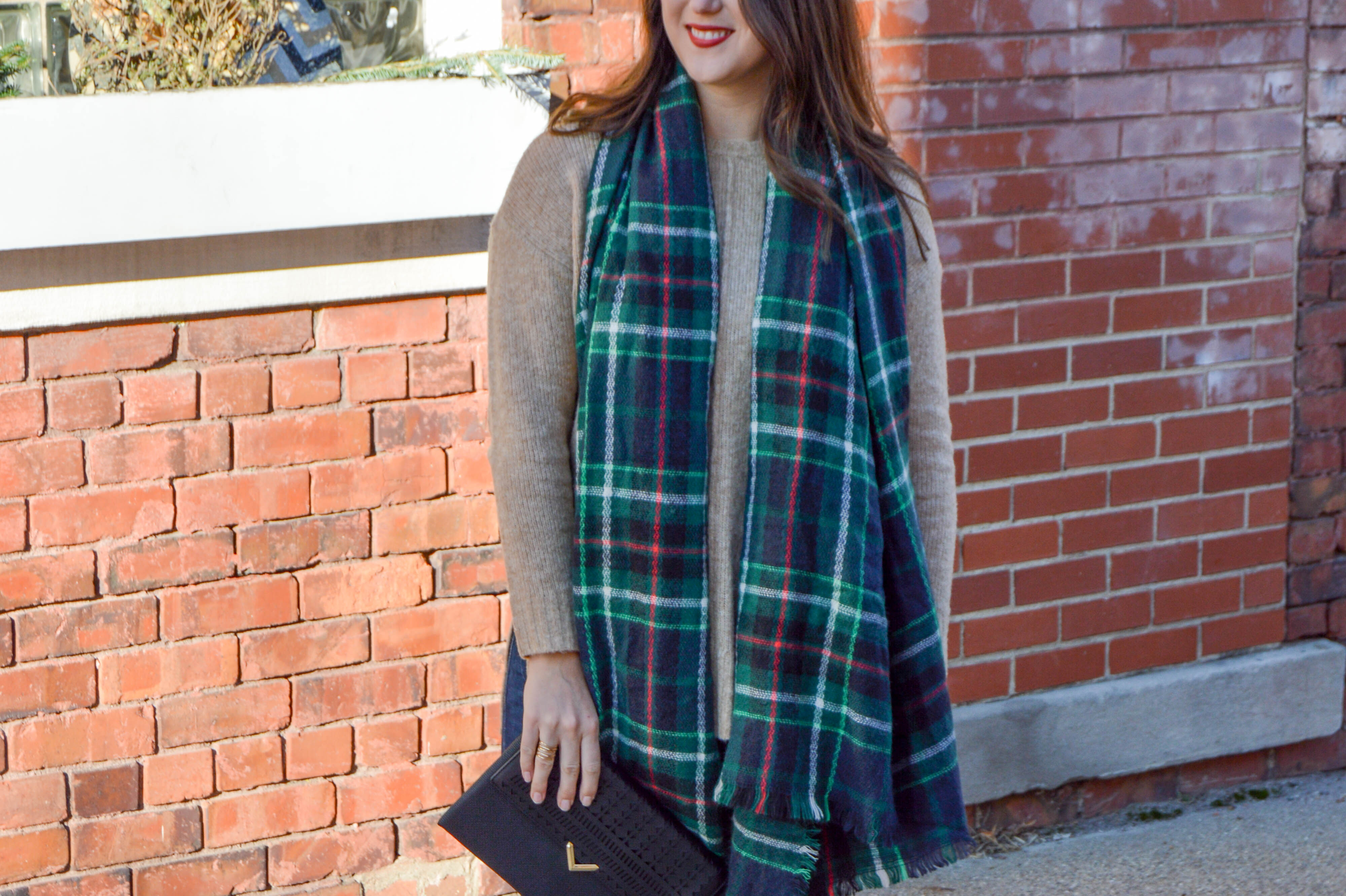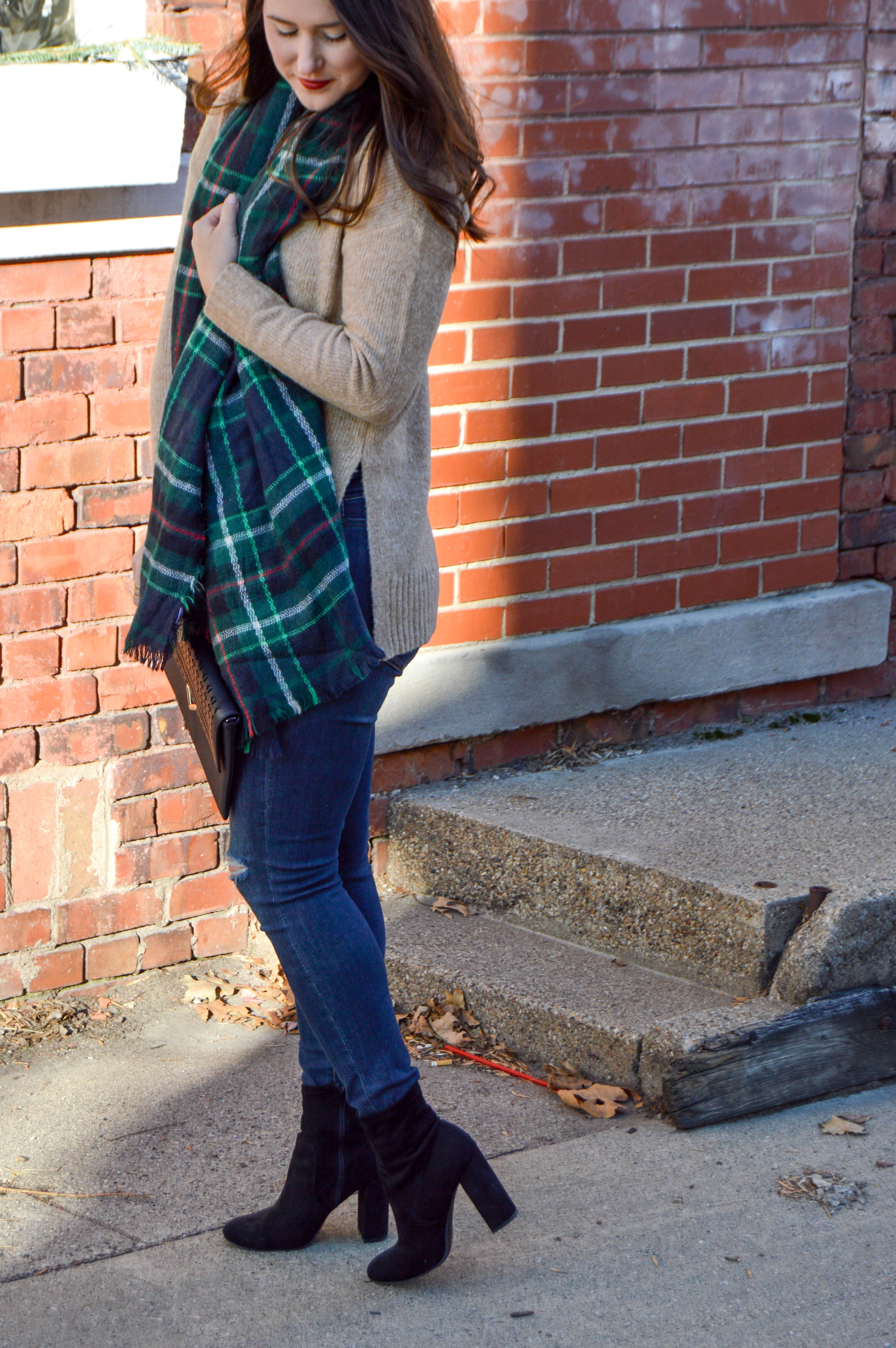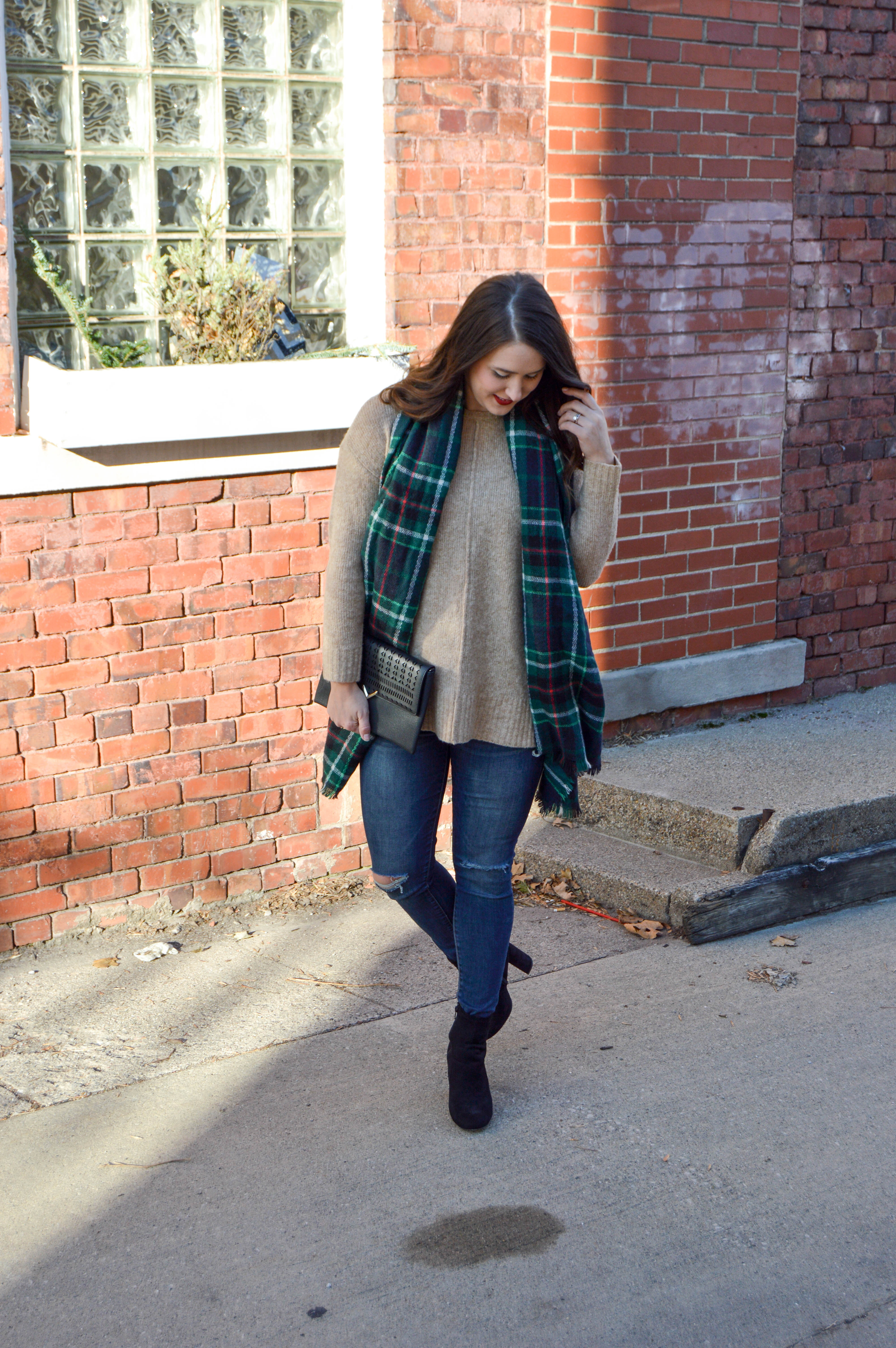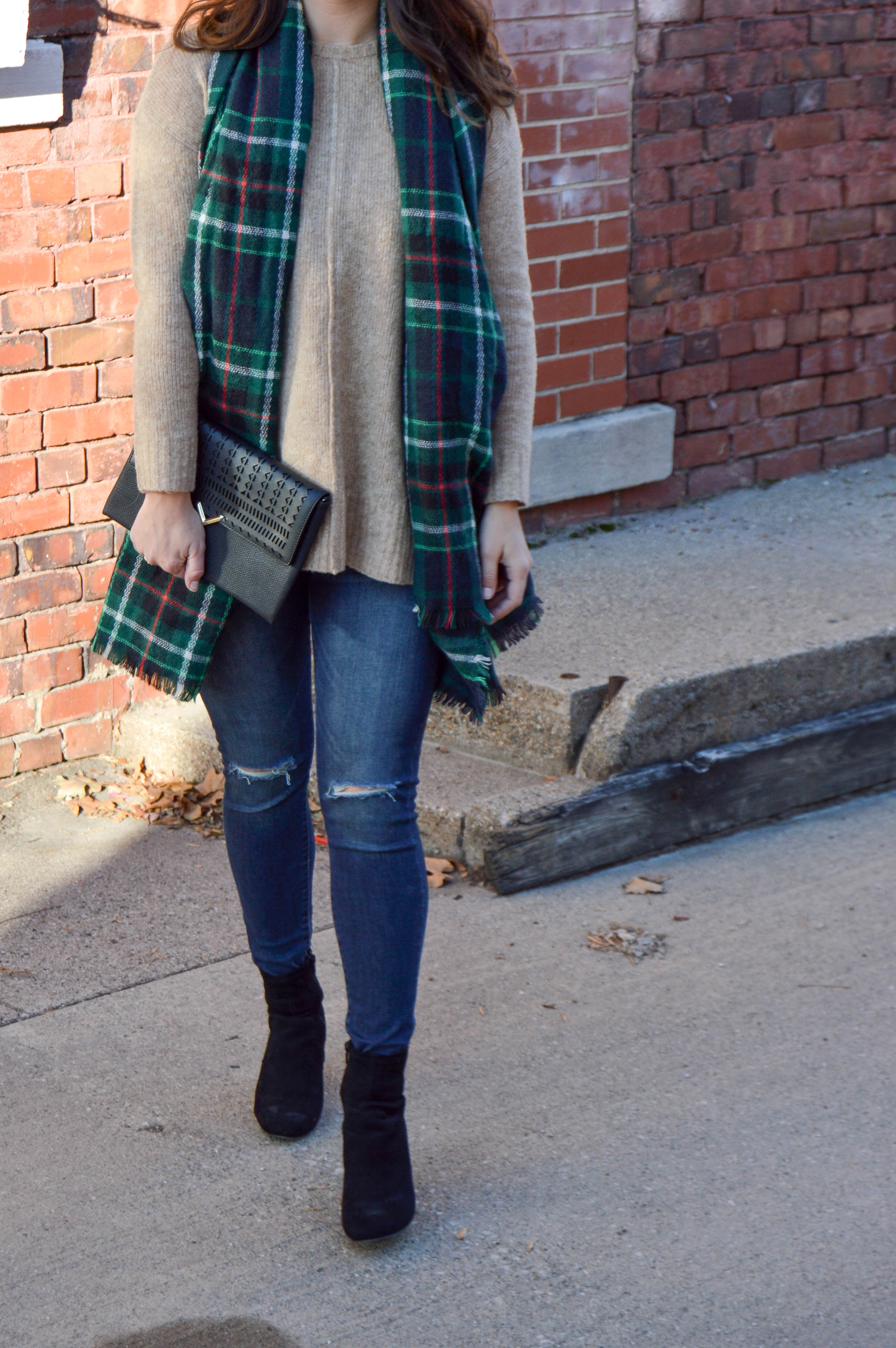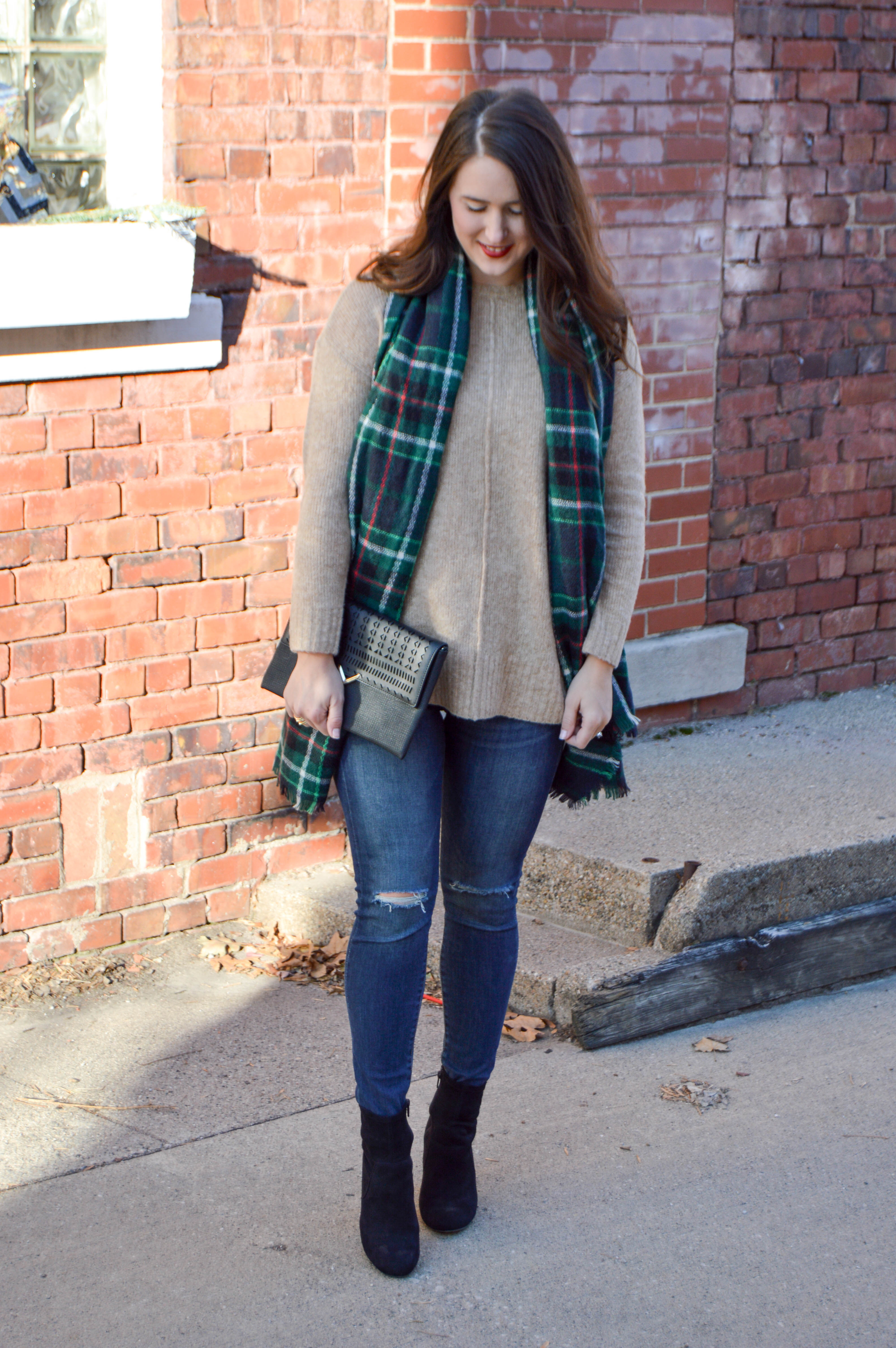 City Slim Clutch – Stella & Dot
xoxo. a