Besides wrapping gifts, baking holiday treats lands at a close second for favorite holiday activities.  This wasn't always the case, as my mom would definitely tell you.  I have vivid memories of standing next to her when I was little, decorating multiple batches of Christmas sugar cookies, complaining maybe a little bit.  Sorry, mom!  But now that my appreciation for food and cooking have matured, making Christmas sugar cookies actually sounds fun… festive… and a little irresistible.
And of course mom was invited!
Well, to be honest, she did most of the work.  Since I've never tackled these infamous Christmas sugar cookies by myself, I called in the expert.  She mixed up the dough the night before and let it chill (mandatory – see recipe below) while we went shopping.  Then, she helped me whip up the powdered sugar & milk frosting.  Which is super simple.  No measurements, just taste-testing every now and then.  You only need a dabble of milk for each portion of powdered sugar.  Once the consistency is right – not too runny, but easy enough to spread – add a few teaspoons of almond extract until you approve of the flavor.  Add food coloring to mix your desired colors and start spreading!  FYI – to make the red color like I did below, requires a lot of red drops.
I love little round sugar cookies, but we did venture into a star and tree shape.  Round being the easiest to frost, we stuck with that.  I'm definitely not great at decorating cookies, but I'll do my best with simple shapes!  Come to find out my mom actually got this recipe from my grandma, which makes it extra special.  The best holiday traditions come from family, and I'm so glad we started it again this year.
Never Fail Christmas Sugar Cookies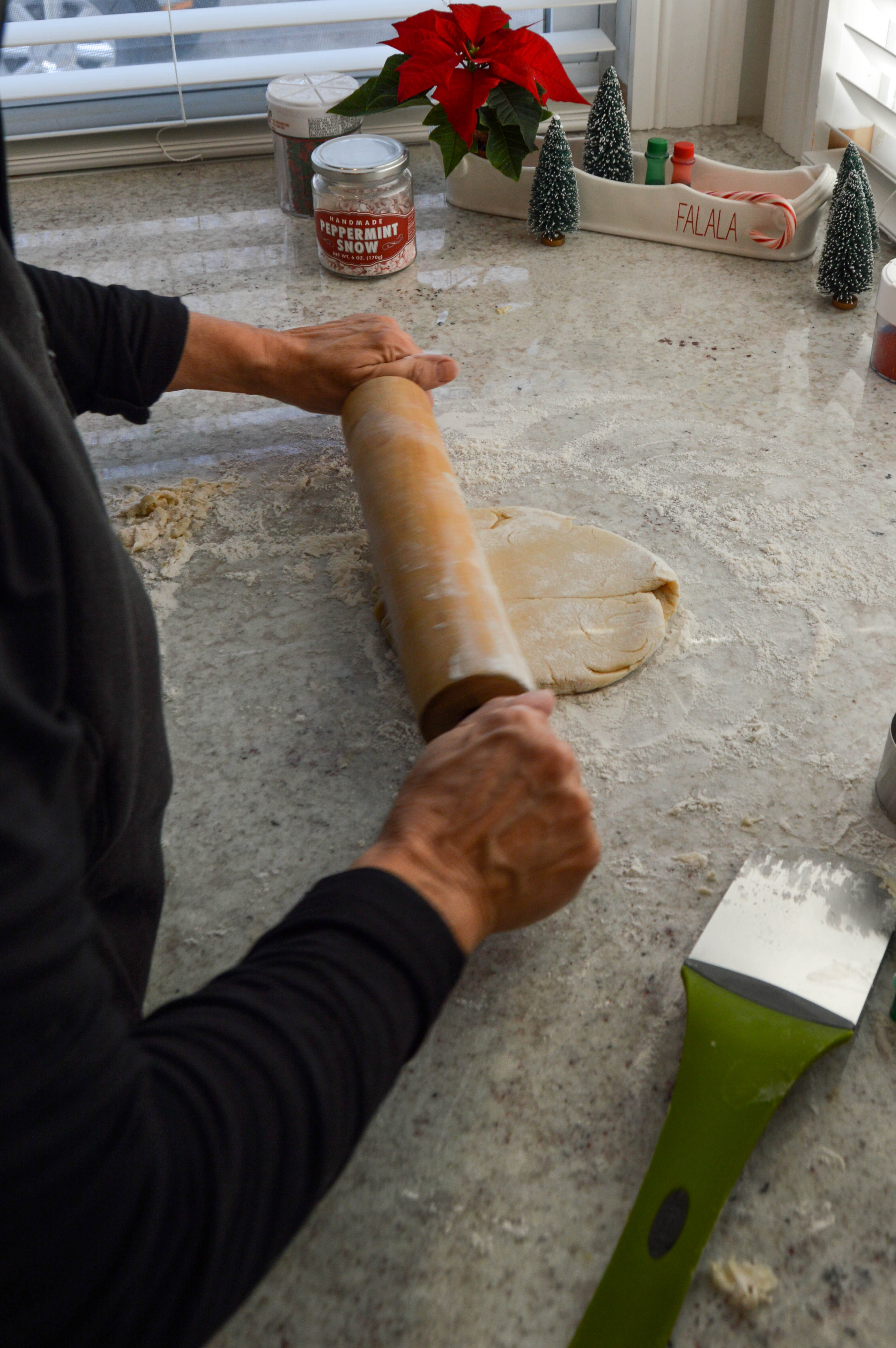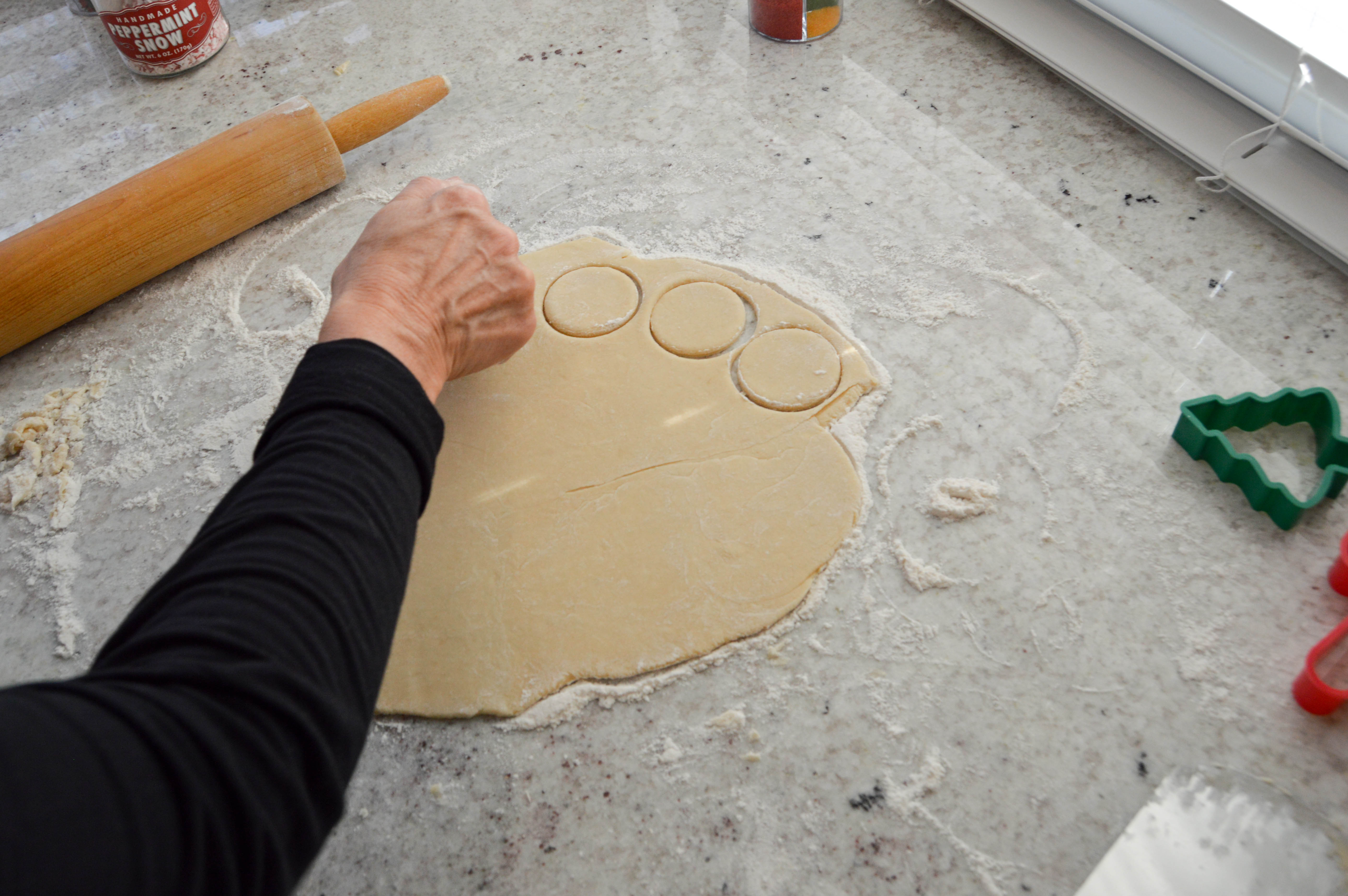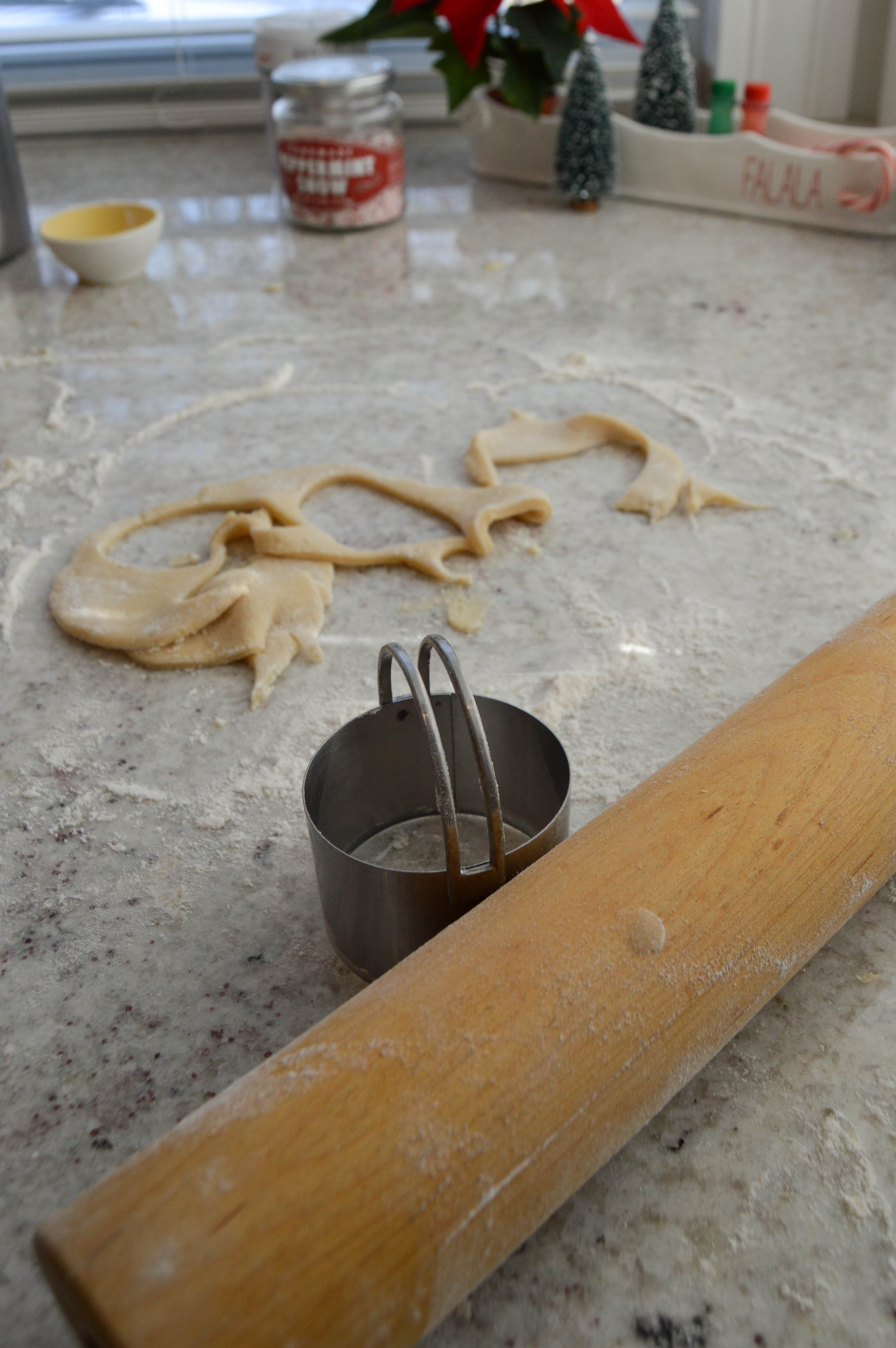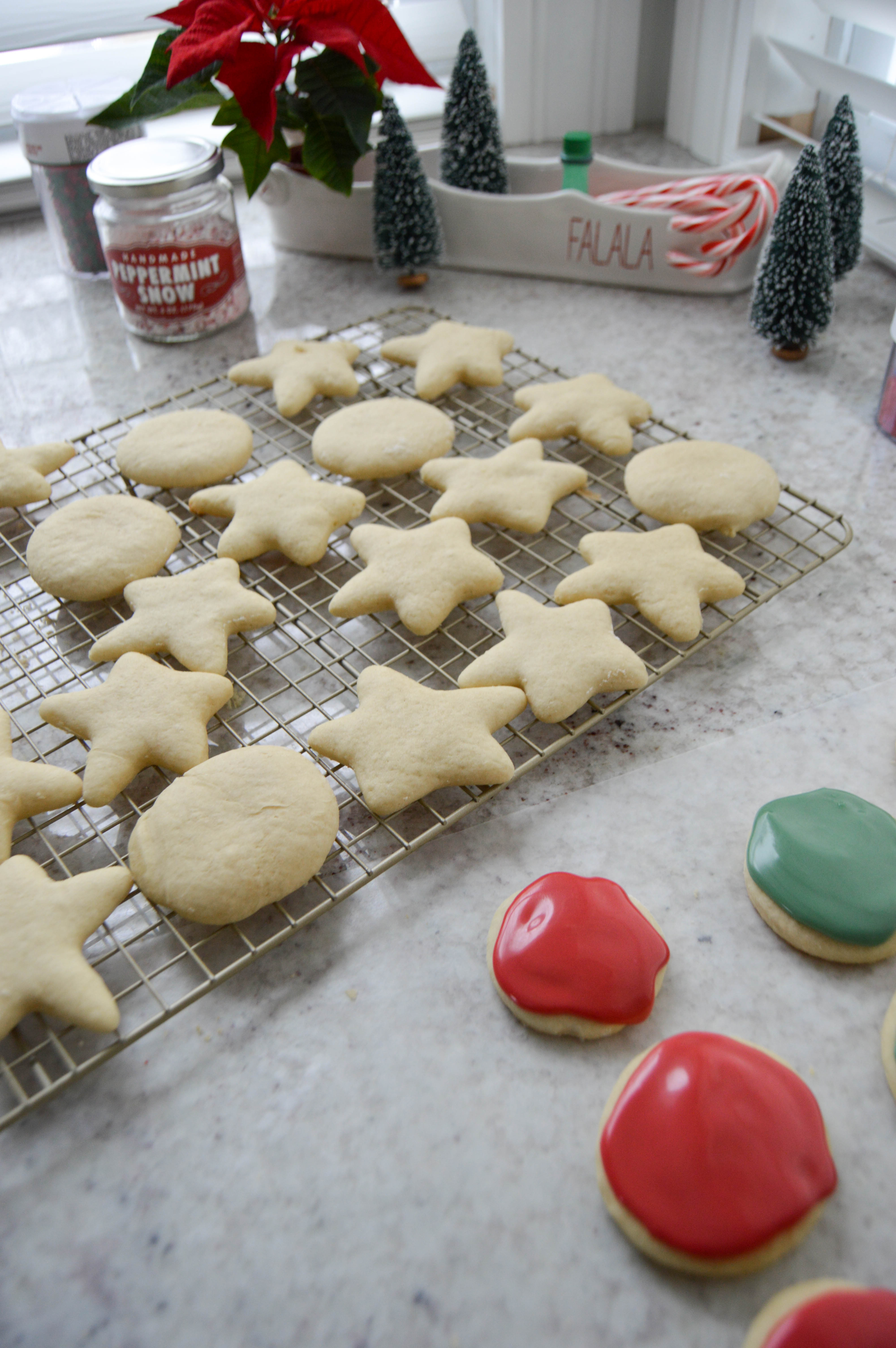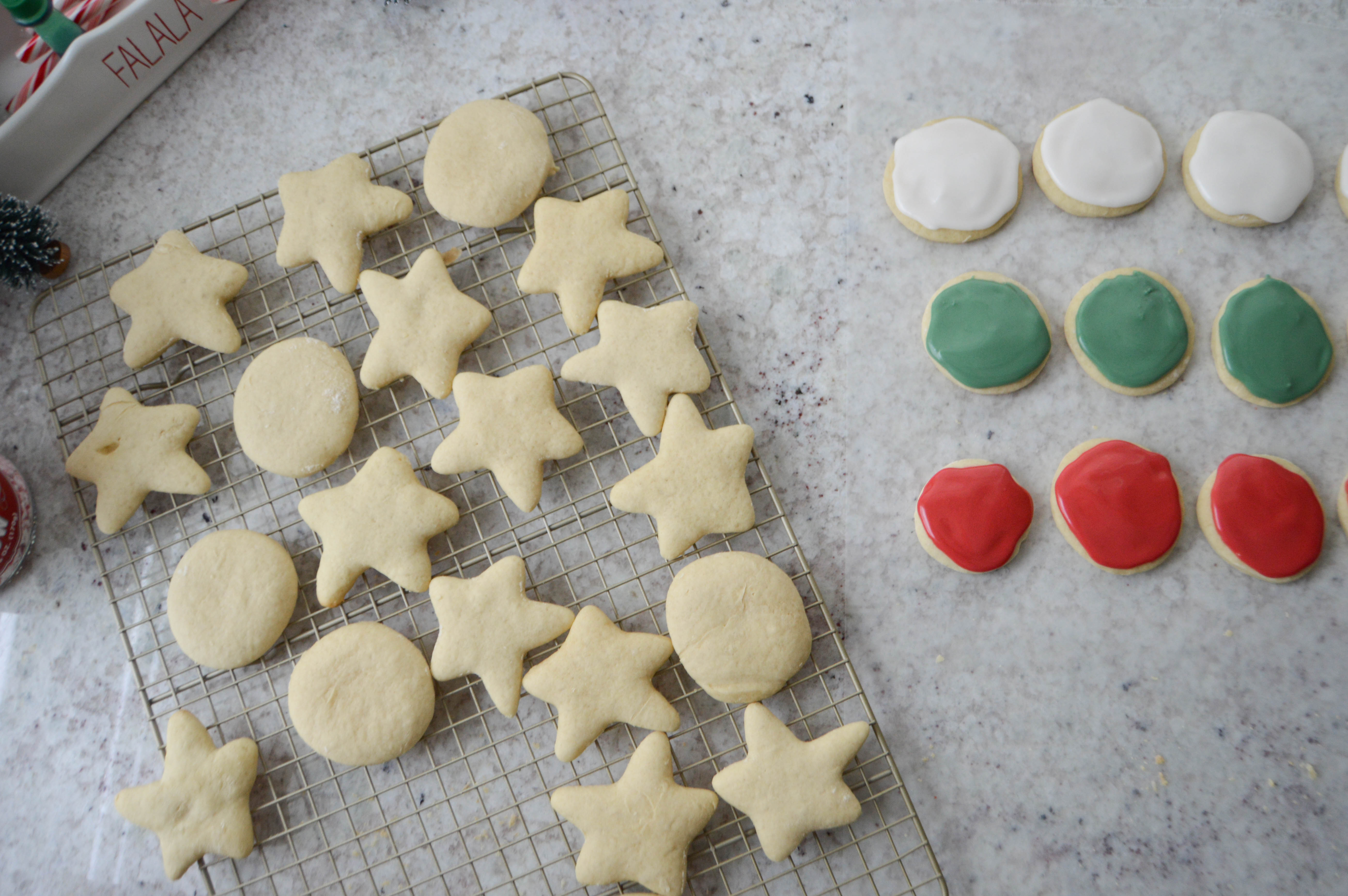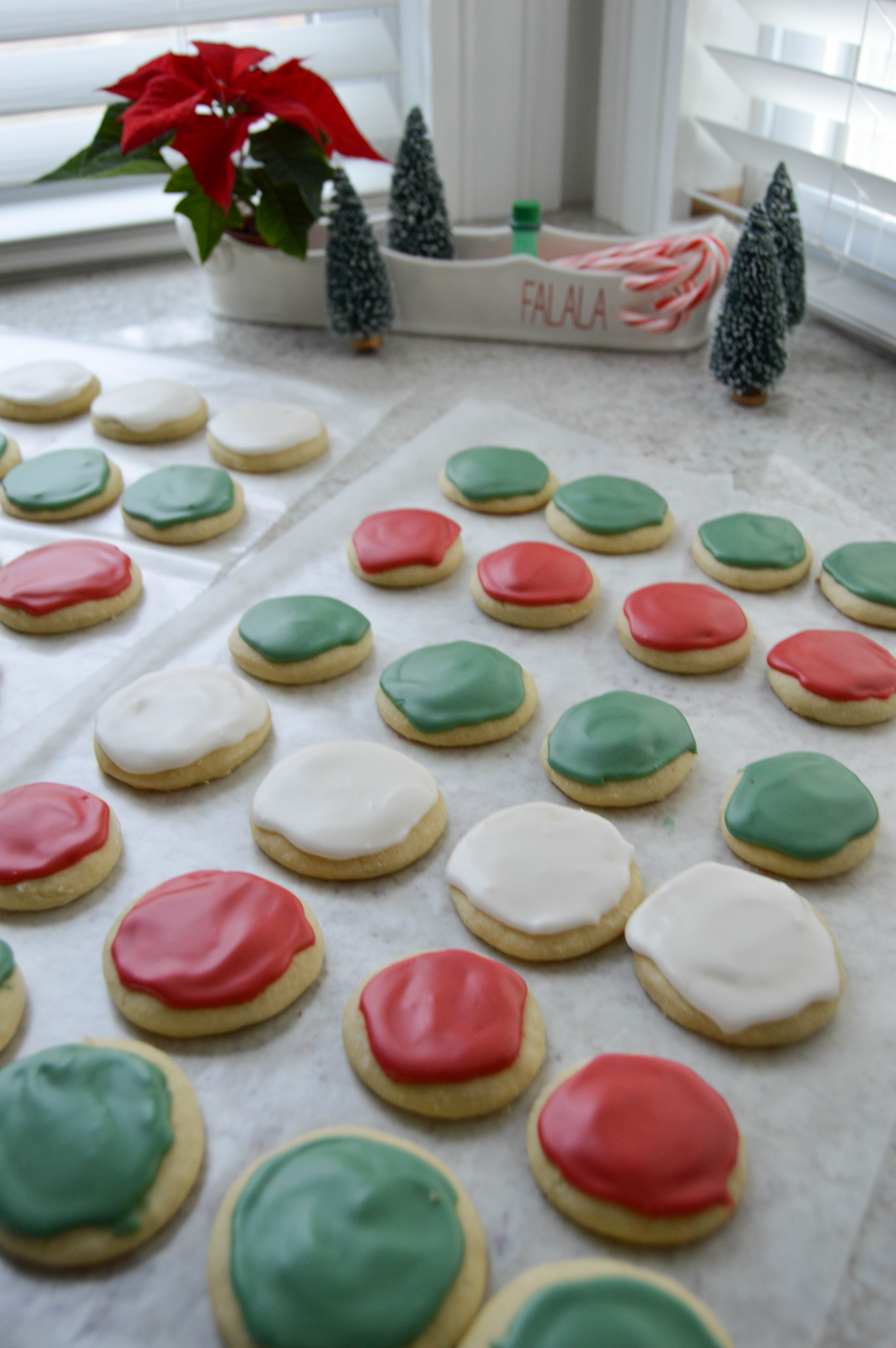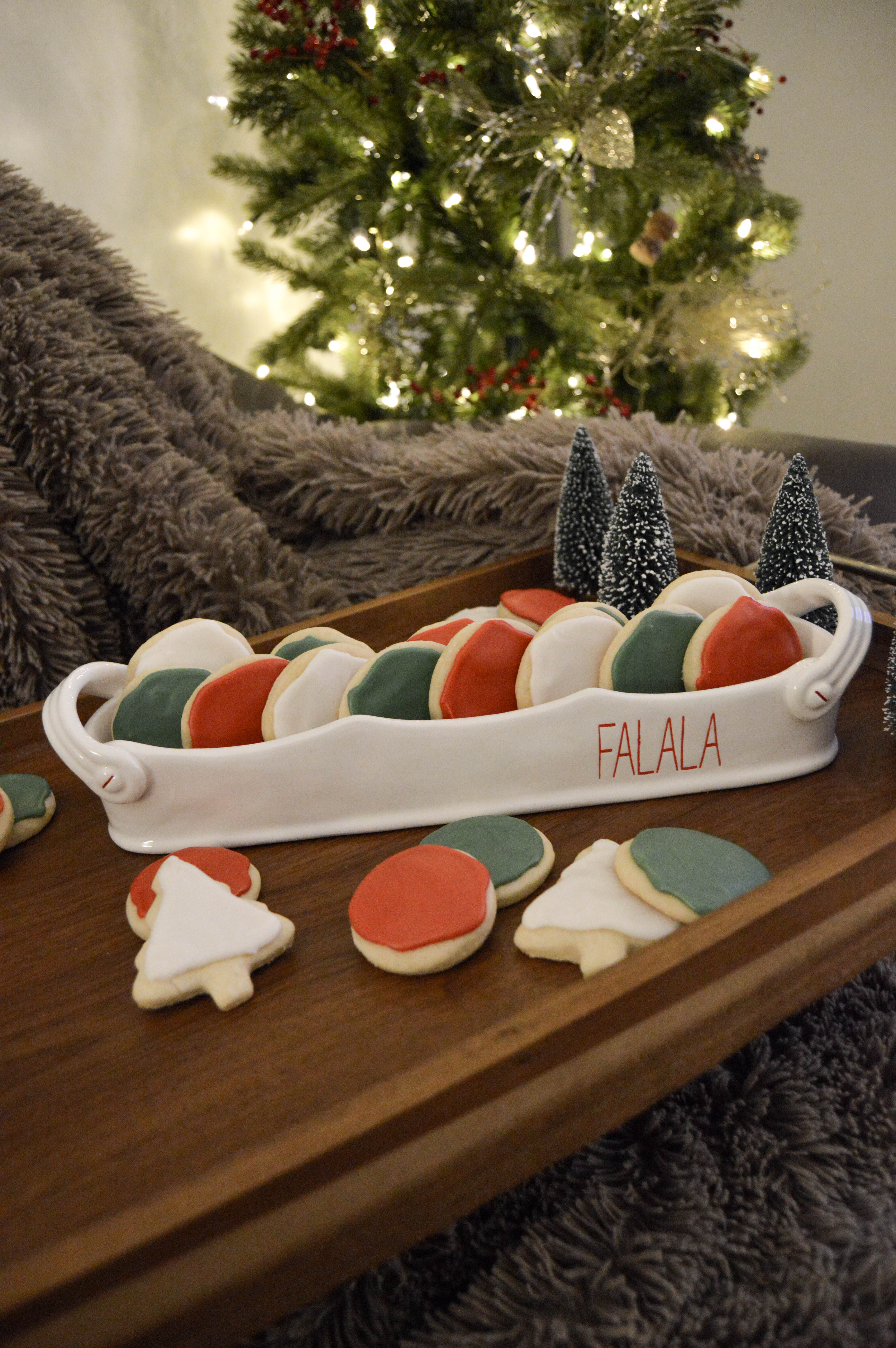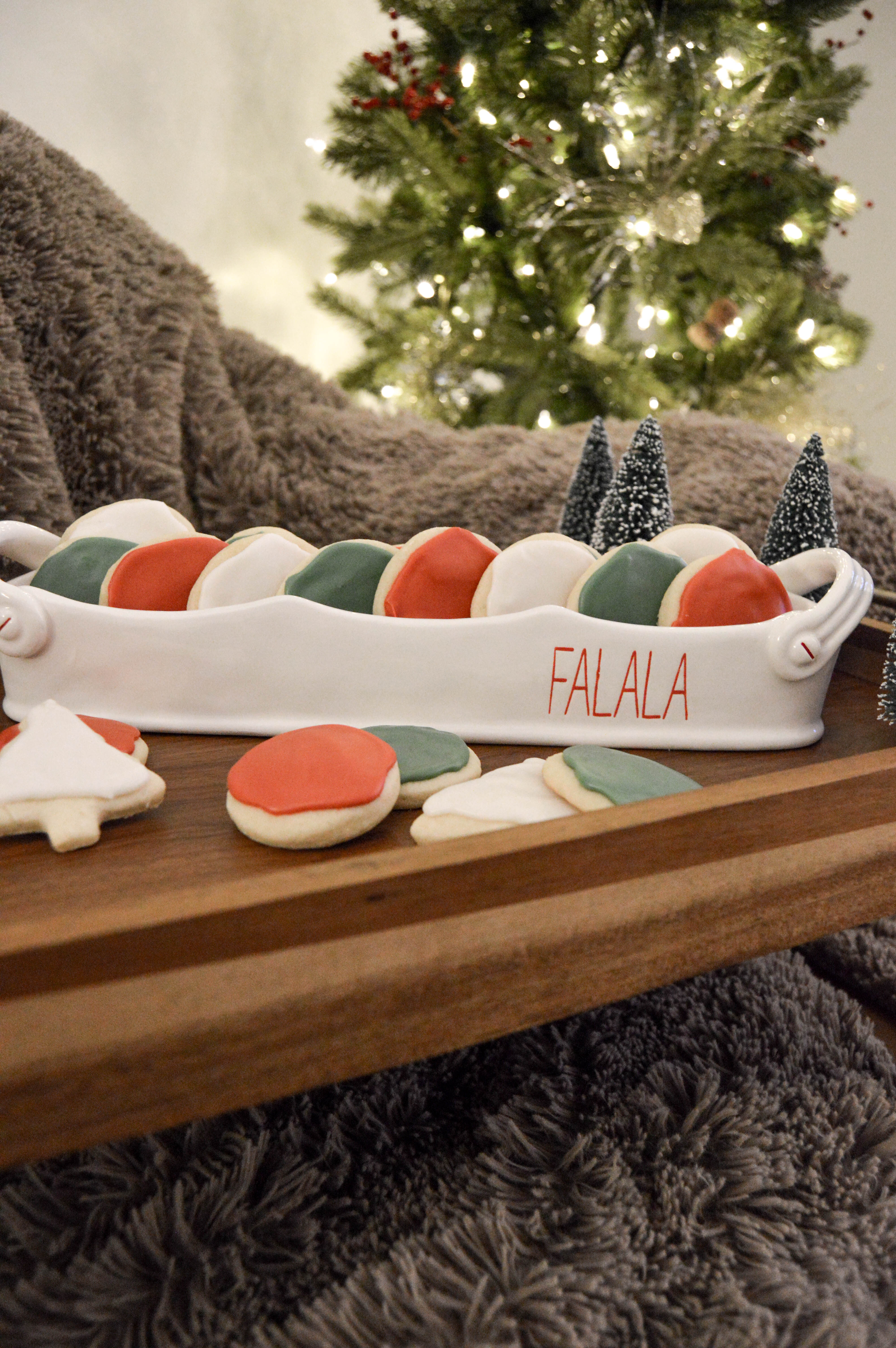 Do you have any favorite holiday traditions?
xoxo.  a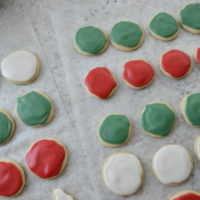 Never Fail Christmas Sugar Cookies
Ingredients
3

cups

flour

2

tsp

baking powder

1

tsp

baking soda

1

cup

margarine

2

eggs

1

cup

sugar

4

Tbsp

milk

1

tsp

vanilla

pinch of salt
Instructions
Sift together flour, baking powder & baking soda.

Cut in margarine to make consistency like pie crust.

Beat the eggs & add sugar, milk, vanilla & salt.

Mix the egg mixture into the flour mixture.

Cover dough in bowl & chill for at least 2 hours.

Once chilled, sprinkle flour on counter or hard surface & roll dough out into flat sheet. Use cookie cutters to cut out shapes & place on cookie sheet with parchment paper.

Bake 7-8 minutes at 350 degrees. Transfer to wire rack or wax paper, allow to cool. Decorate as desired!