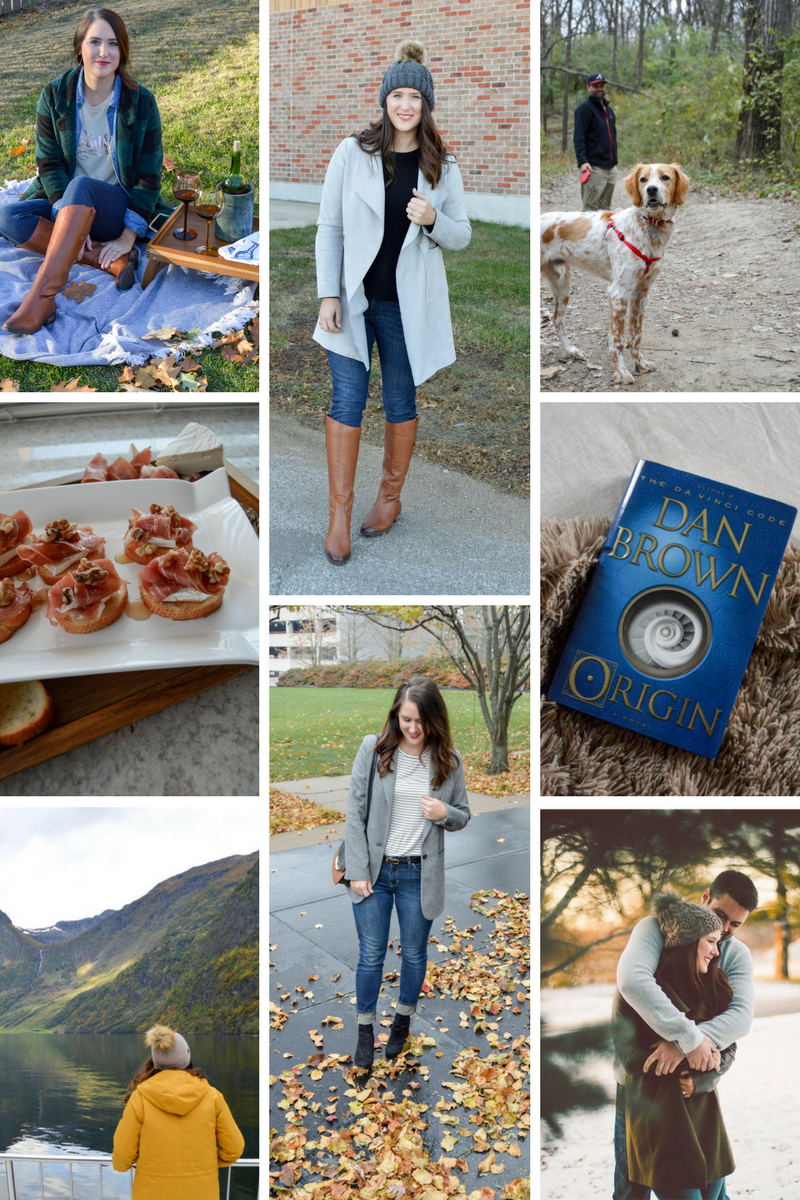 Working on: putting together simple, neutral outfits to get through the holiday season.
Wearing: smart layers & my new favorite blazer.
Making: Thanksgiving inspired meals, including this to-die-for brie crostini.
Loving: our weekends with Cooper! He has grown so fast!
Reading: finished Origin by Dan Brown & started All The Light We Cannot See – stay tuned!
Enjoying: our wedding anniversary – time has flown & we've learned a lot after 2 years!
Feeling: thankful for family, friends, our recent travels, and so much more.
Watching: the weather forecast – will it be a white Christmas? Fingers crossed!
xoxo. a