Can you believe Thanksgiving is one week away?!  Being my favorite holiday, I'm overly prepared and extremely ready to drink wine most of the day, wear stretchy tights and eat all that delicious food.  The two courses I look forward to most (besides the wine) are appetizers and side dishes.  Yes, you absolutely need something to eat while that turkey cooks – duh.  So, on my quest to make something more than a fancy cheese plate this year, I ended up with this delicious prosciutto brie crostini drizzled with honey and topped with walnuts.  Yum.
It may sound extravagant, but I promise this is one of the easiest appetizers I've ever made.  The crostini takes about 8 minutes in the oven, less if broiled, and can be made ahead of time.  Then, it's as simple as piling on brie and prosciutto, drizzling with honey and sprinkling with walnuts.  Doesn't that sound manageable?  I hear you saying yes!  And yet, they look oh-so-impressive on a serving platter for guests.
I landed on honey while trying to avoid cranberries.  Many similar Thanksgiving recipes pair brie, prosciutto and cranberry, which is great, but with most my family staying away from the red berry, I needed to find another sweet option.  With the sprinkle of garlic on the crostini, I knew honey would be a good companion.  The walnuts, while optional, give extra crunch and an earthy accent to a mouthful of flavor.
The full recipe is below!
Ready… set… Thanksgiving!
Prosciutto Brie Crostini with Honey & Walnuts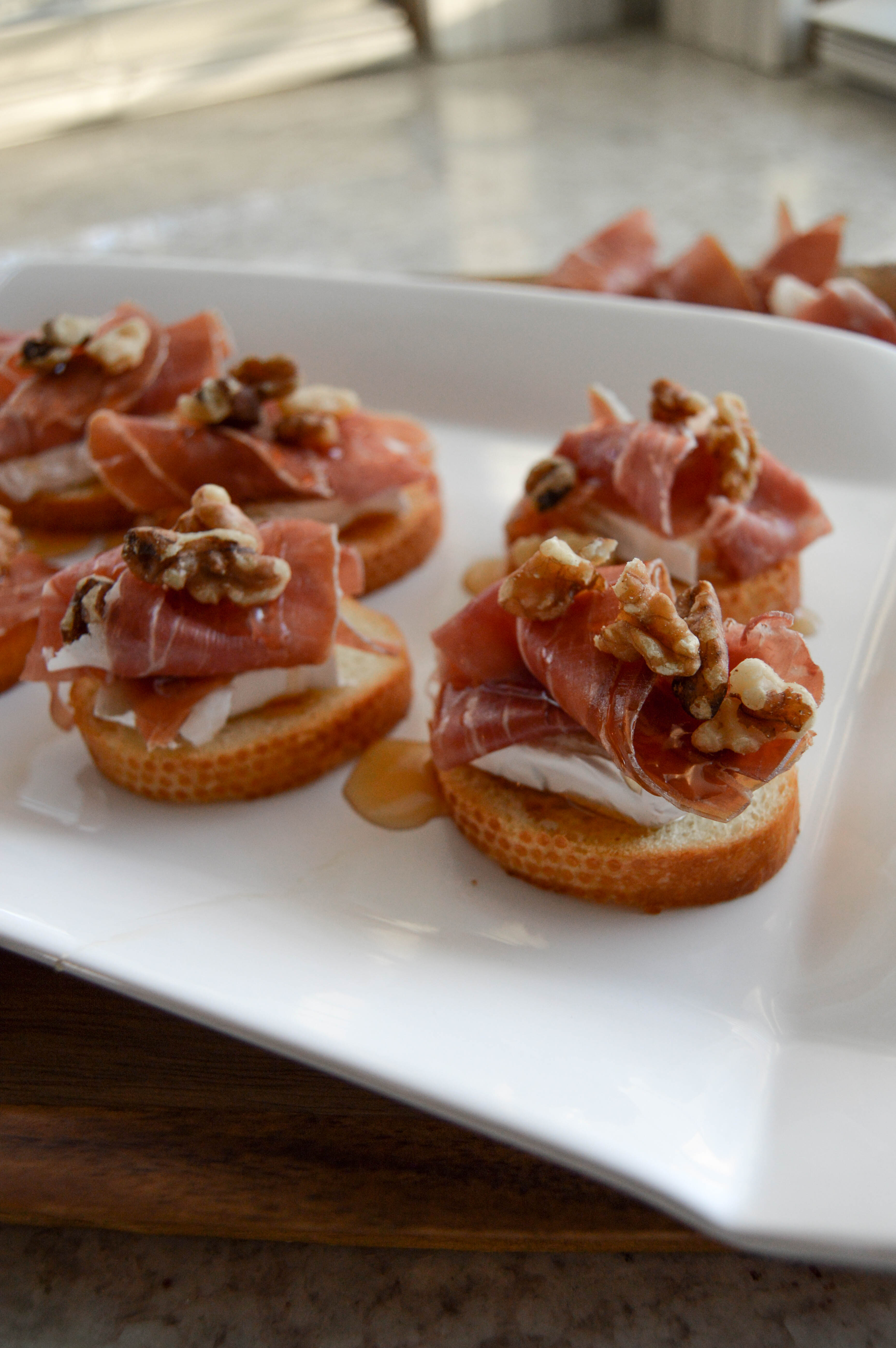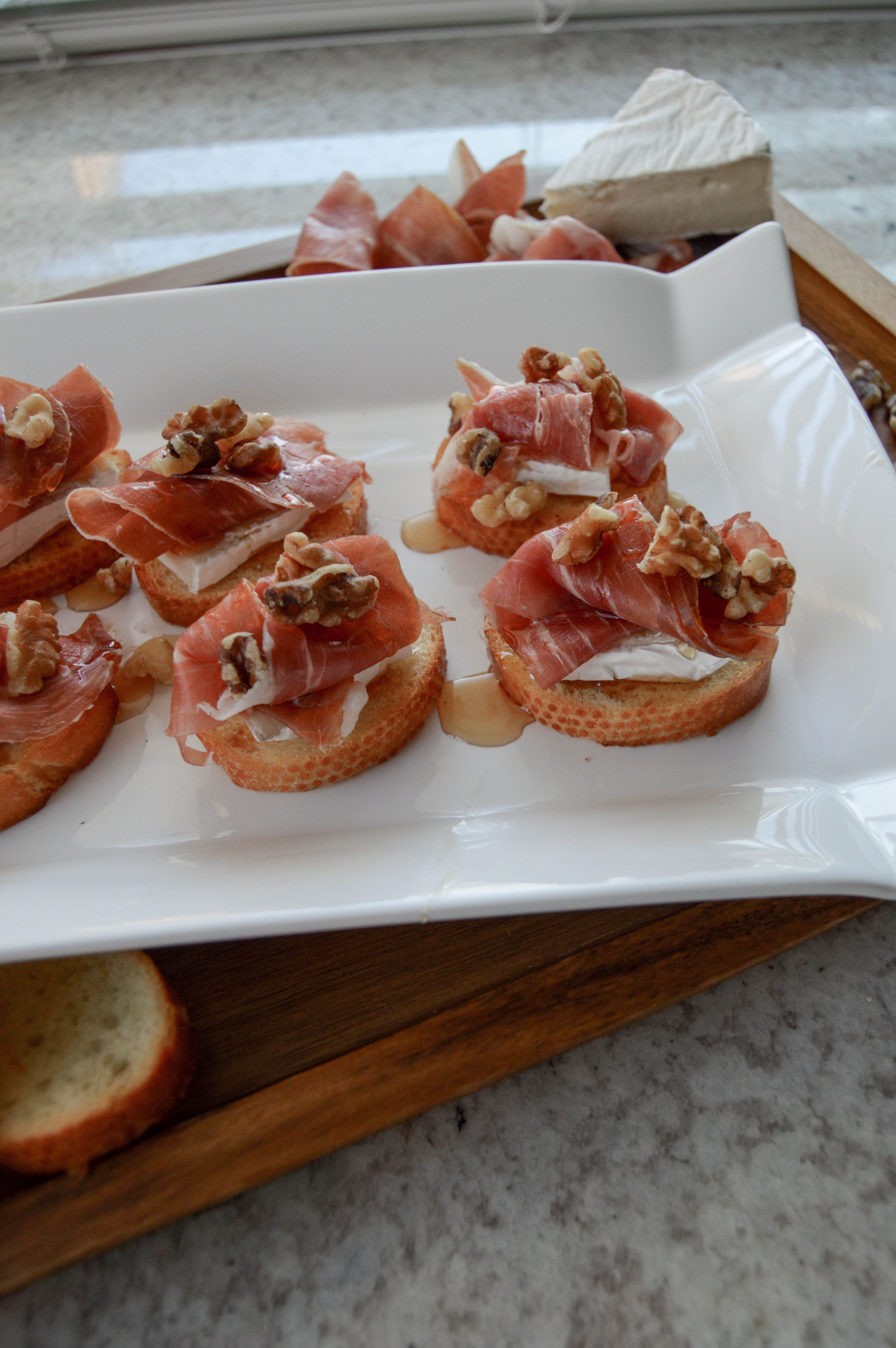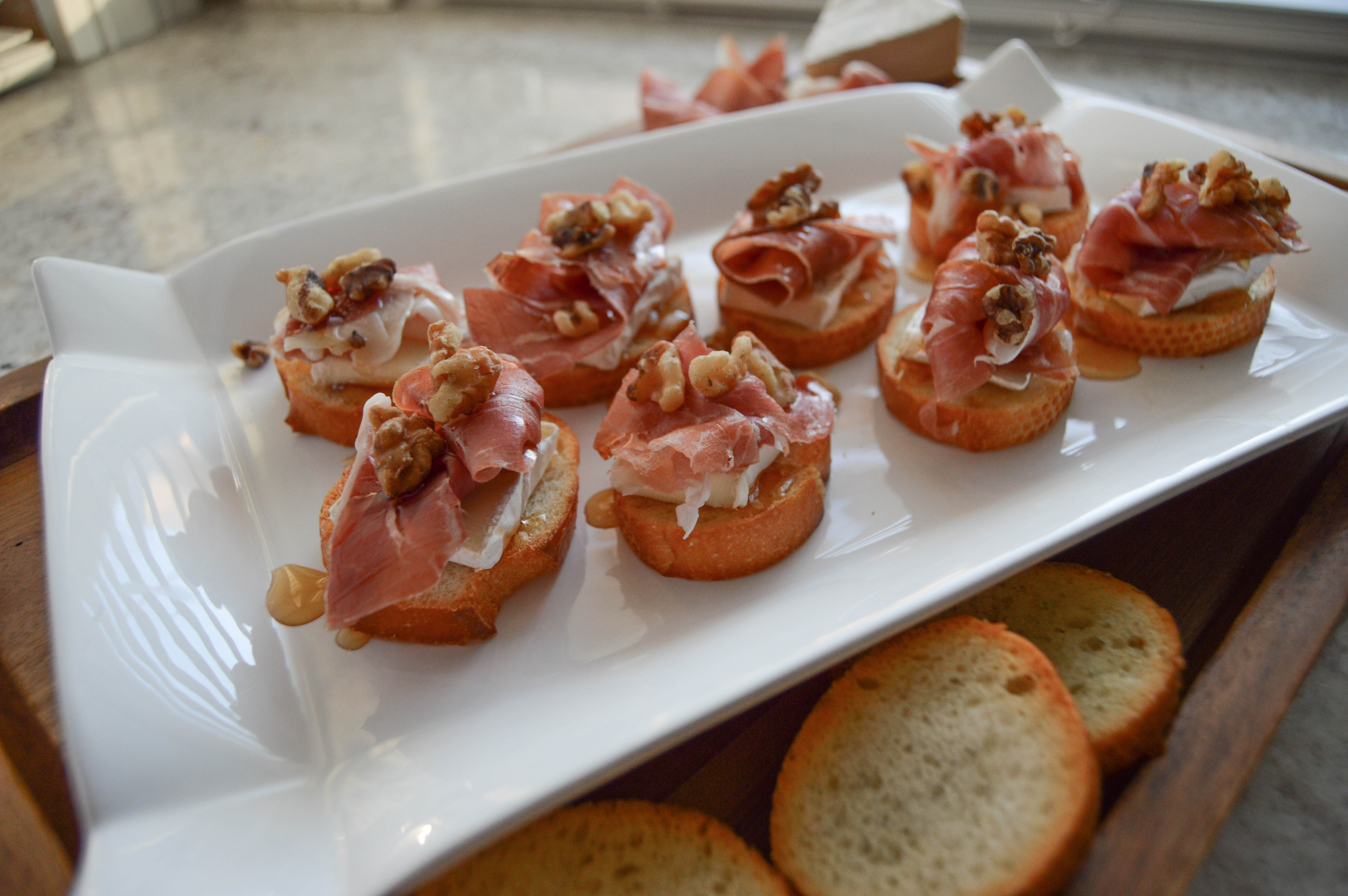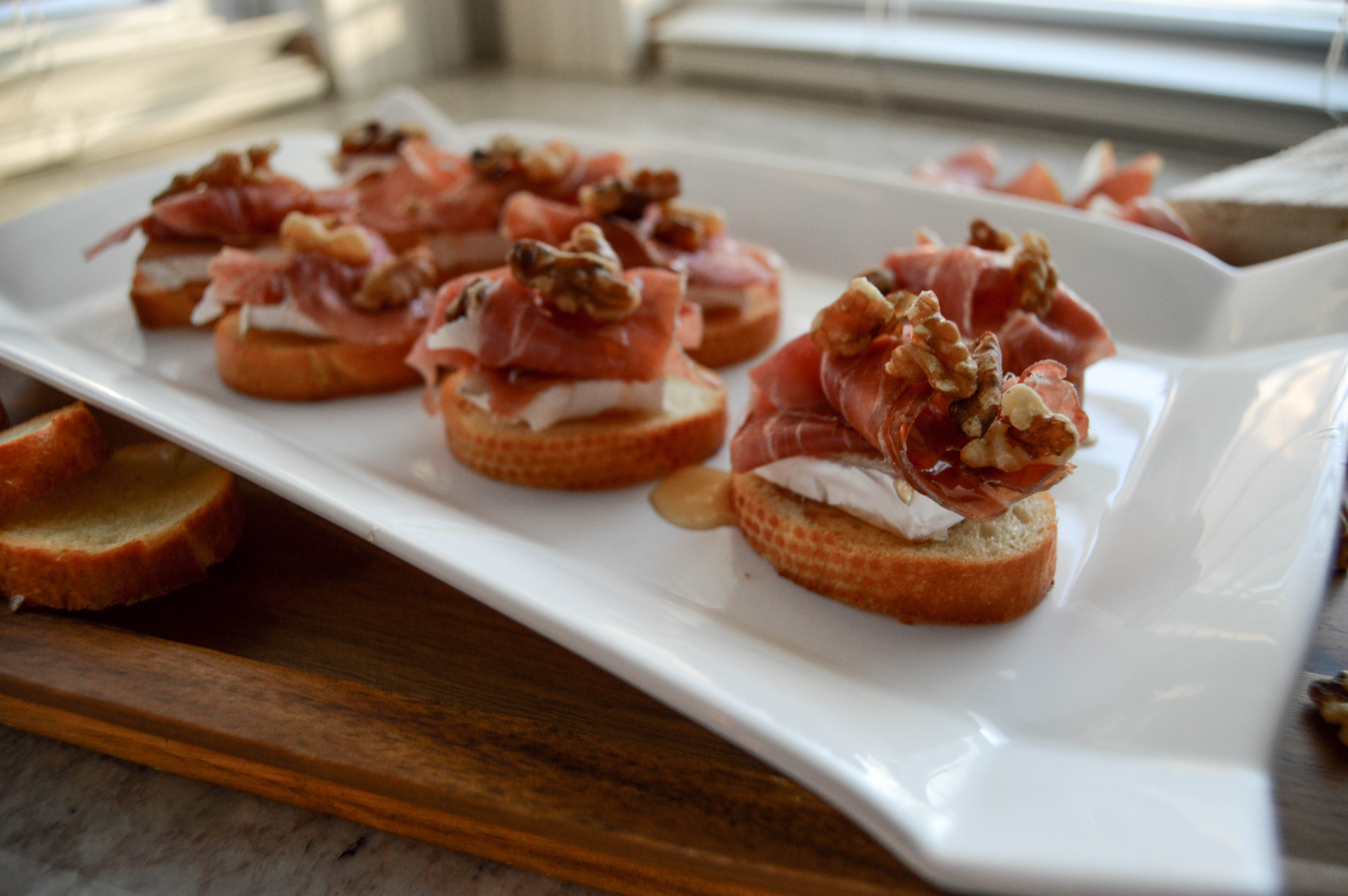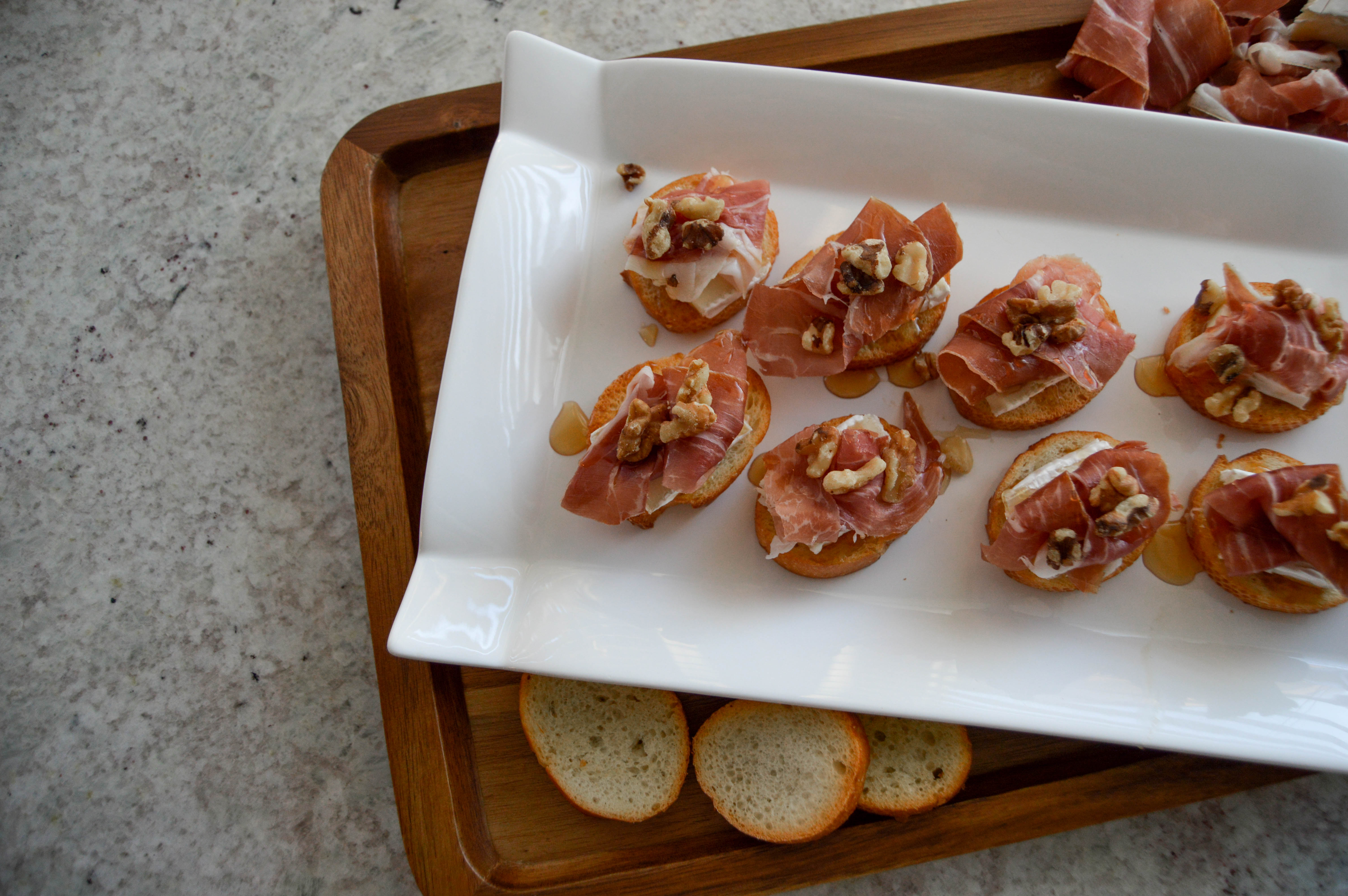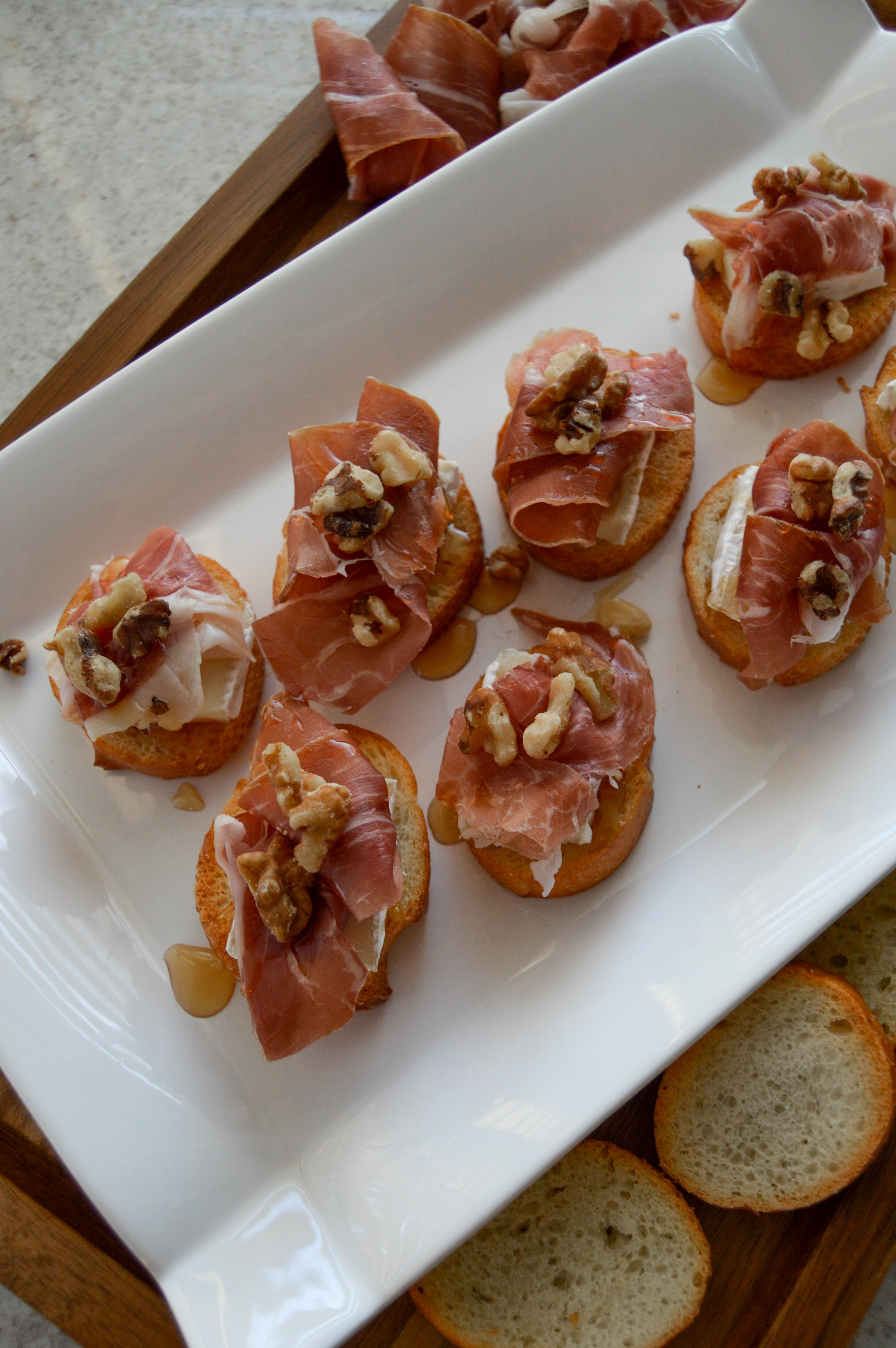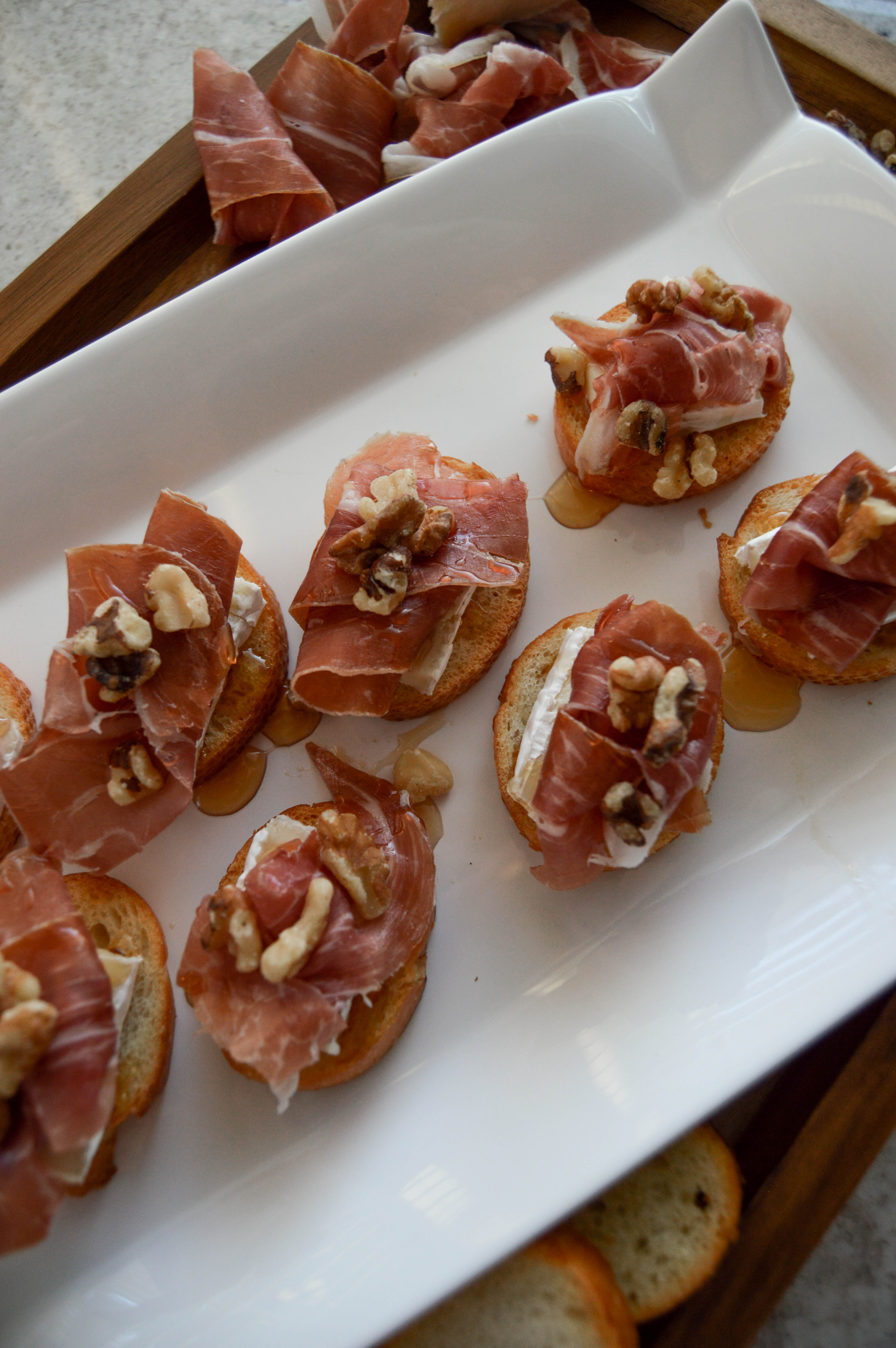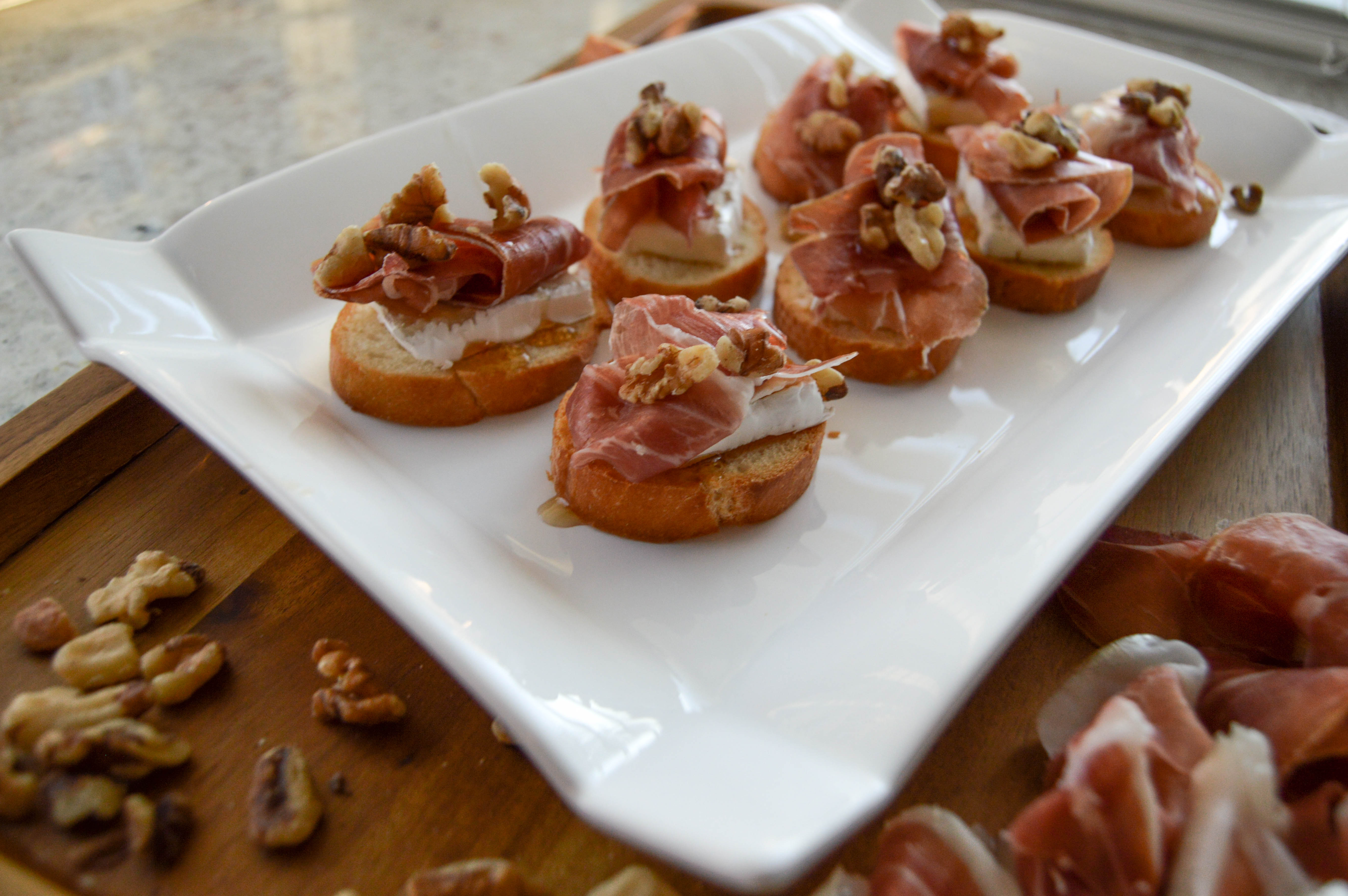 xoxo.  a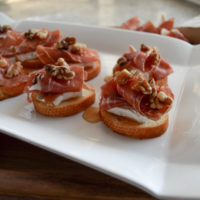 Prosciutto, Brie & Honey Crostini
Ingredients
1

french bread loaf

prosciutto

brie

1

small package

walnuts

optional

honey

olive oil

garlic salt
Instructions
Preheat oven to 400 degrees & slice french bread loaf into thin slices, discarding the ends and placing them flat on a baking sheet.

Spray or drizzle slices with olive oil and sprinkle with a pinch of garlic salt. Bake until crispy - about 5-8 minutes.

While bread slices bake, slice brie into thin slices and half the proscuitto the long way, making two long strips of each.

Once crostini is done, remove from oven and let cool a few minutes. Line up on serving tray and begin assembly.

Place one slice of brie on top of each crostini, followed by a wrapped or folded piece of proscuitto.

Drizzle each with honey and top with walnuts. Serve immediately!
Recipe Notes
As far as measurements go, you can make as many or as few as you'd like, so base the amount of brie and proscuitto off of quantity.  Remember, you are getting two for one on each slice of procuitto, so if you have five total pieces, you'll have ten halves to top with!
**You can easily bake the bread slices ahead of time and add toppings right before serving!