I have to admit, my reading time has suffered a bit over the last few months.  Which typically happens due to a busy summer, but after finishing A Thousand Splendid Suns, I had a hard time finding my next book.  I started a couple, losing interest quickly.  I was in a rut, looking for something specific in a story – something to grab my attention right away and keep the pages turning.  And when Origin by Dan Brown, his newest novel, finally showed up on my front step after pre-ordering, I finally found it.
Brown's famous Robert Langdon adventures continue (from Da Vinci Code to Inferrno, I can't get enough Langdon) and this time, it follows a swirling path through Spain.  Highlighting religious conspiracy theories, arguing over the controversial creation vs evolution and visiting monumental structures like La Sagrada Familia in Barcelona all make up the fast-paced, eye-opening novel.  After attending a scientific presentation of a former student, Langdon finds himself unlocking a mystery involving technology, Antoni Gaudi architecture and people close to Spain's royalty.  The story not only uses Langdon's signature symbolism, but it also explores a new landscape of technology never seen in a Brown novel before.  Actually, technology is kind of the point.  Answering century-old human questions about where we come from and where we're going.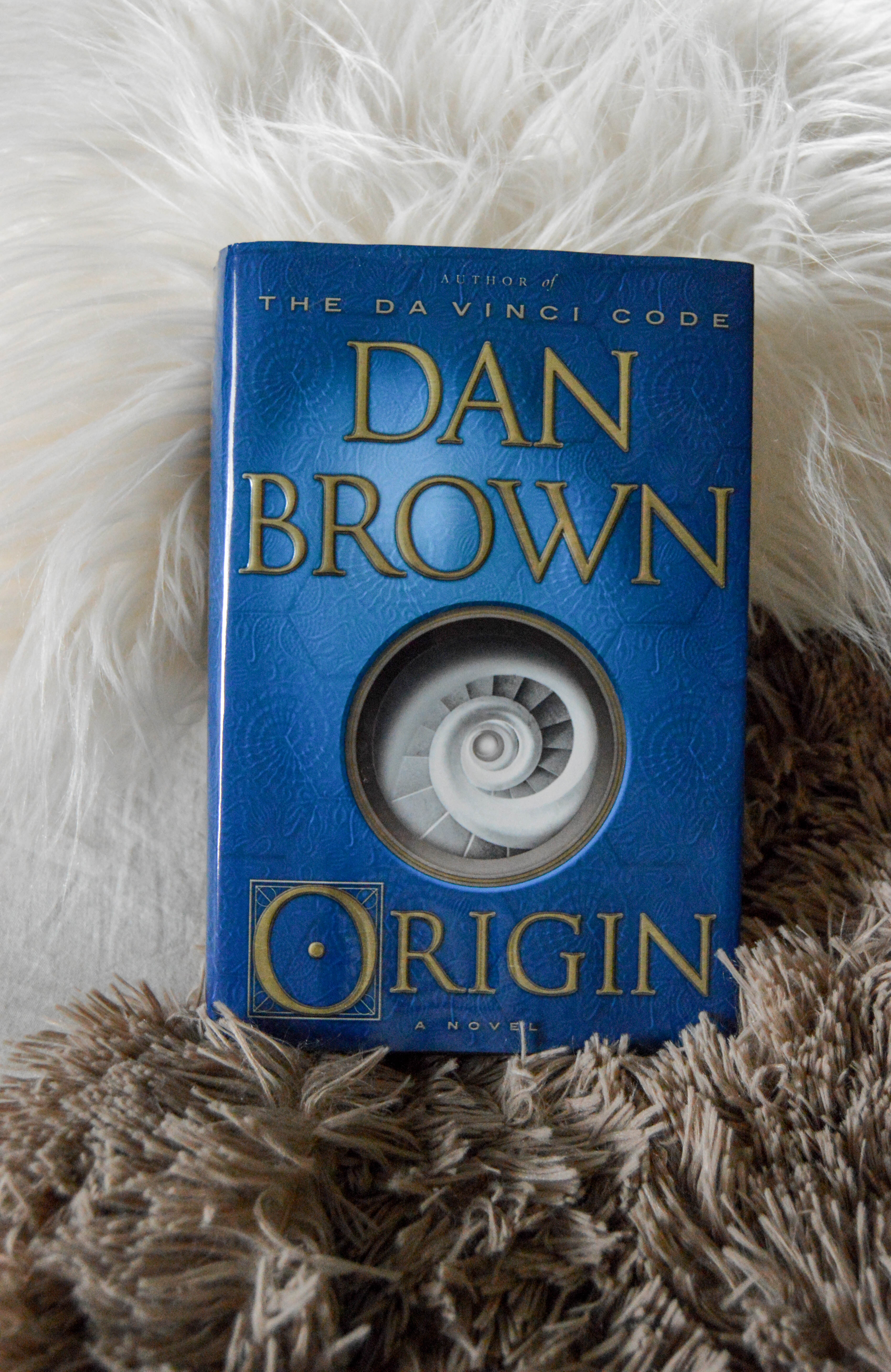 Intriguing, different, yet somewhat familiar, I would say this novel is a success.  But, not Dan Brown's best.  Well, at least not my favorite.  While I still appreciate the symbology lesson and the intertwining story style of Brown's writing to no end, the conclusion of Origin was a little more predictable than his past works.  Furthermore, with technology playing the role of an actual character, I was surprised but unamused at some of the key points.  Maybe in this digital world we're living in, the common people's (meaning me) tech imagination has stretched to the limit.  Maybe I don't connect with a story based on technology as much, maybe I feel it's overdone at this point.  And when a couple of my all-time favorite books (Inferno, Angels & Demons) came from Brown, it's hard to live up to the expectation.
I would never think of straying people away from a Dan Brown novel, so please read it if you like adventure and mystery.  Brown's way of writing mixes fiction with non-fictional places perfectly and will absolutely take you on an adventure.  I still couldn't put it down, the pages did keep turning, so that tells you something.
Have you read any Dan Brown's novels?
xoxo.  a