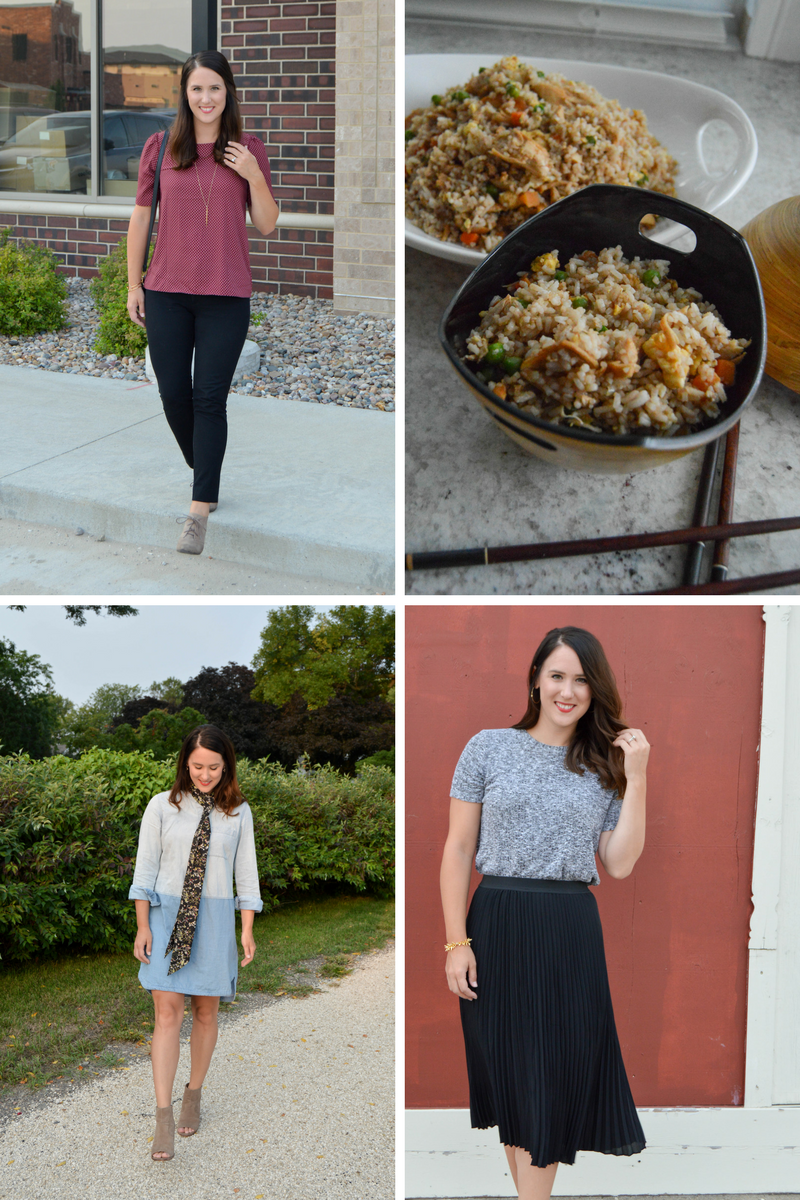 Working on: packing for Iceland & Norway… and now unpacking.
Wearing: fall transition pieces, the Midwest weather can't ever decide what to do!
Making: easy weeknight dinners – like our favorite chicken fried rice
Loving: this pleated midi skirt I scored at the Nordstrom sale – it is so versatile!
Reading: on our trip, I had my nose deep in the Iceland travel guides, but ready to pick up Dan Brown's new novel, Origin.
Enjoying:  simple tops, like this H&M one for only $7.99!
Feeling: felt anxious about our trip, and now the bittersweet feeling of being home
Watching: the sun setting earlier and earlier – can't believe it's October!
xoxo.  a