If I could explain this week in two words, it would be….  productively hectic.  Between Monday being a holiday (that I fully enjoyed), technical difficulties with my computer, our Iceland trip creeping up on us and the highly anticipated Iowa vs Iowa State game this weekend, the to-dos have been non-stop.  And all of a sudden, it's Thursday!
Weeks like these always make me more thankful for solid closet staples.  I've shared my opinion on some staple items to always have in your closet, but if there's one more thing I'd add to that list, it's a denim dress.  Why?  Just another versatile basic to have around year after year and season after season.  With our Iceland trip coming up, my budget has been designated towards waterproof gear instead of a new fall wardrobe – which is also fun, but an adjustment – so every  morning I'm reaching into the archives to get creative with what I have on hand.  This Old Navy denim dress I scored last year has made an appearance a time or two already!
Even though I'm frequently wearing this denim dress doesn't mean I'm always wearing it in the same way, with the same accessories.  That's what I love about this trend!  In the summer, I throw on flip flops and put my hair up in a pony tail.  During the summer-to-fall transition, I'll wear my favorite open-toe booties and maybe add a skinny scarf.  And once the weather cooperates, I'll put on those knee-high boots with a jacket.  Each time the dress takes on new life and looks refreshed.
Do you have a denim dress in your collection?  Since this is last year's style, I've linked a few updated ones below!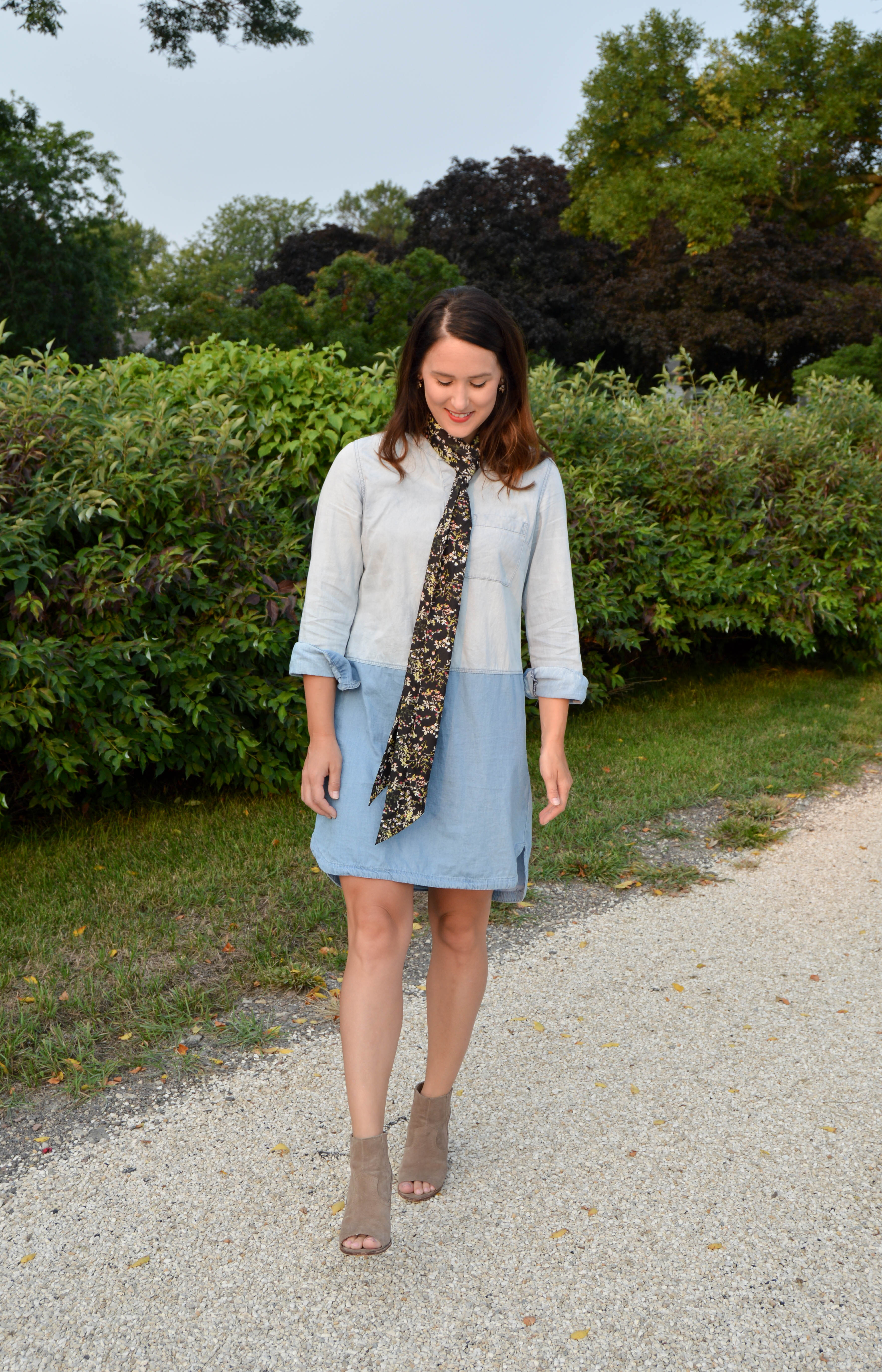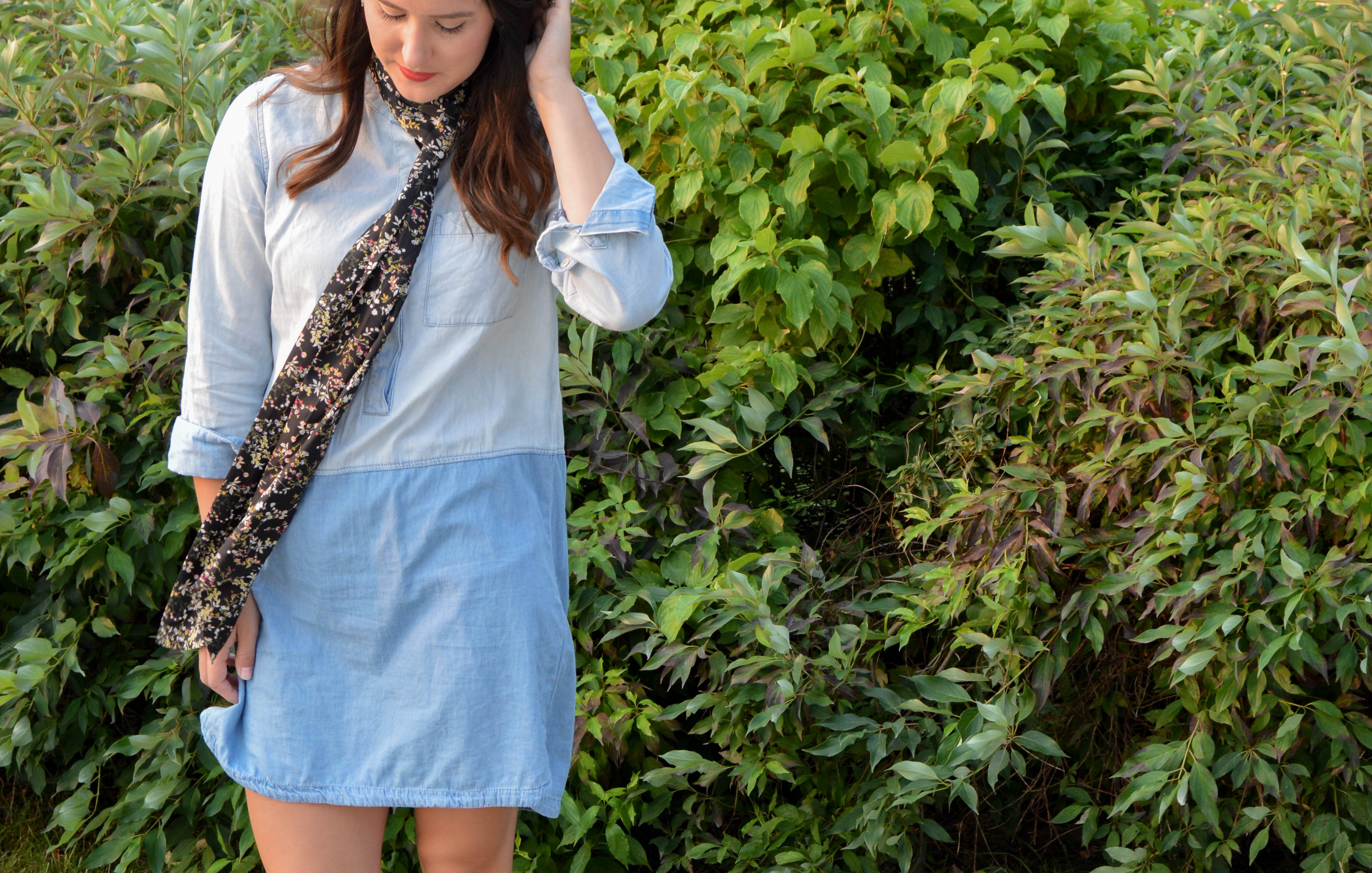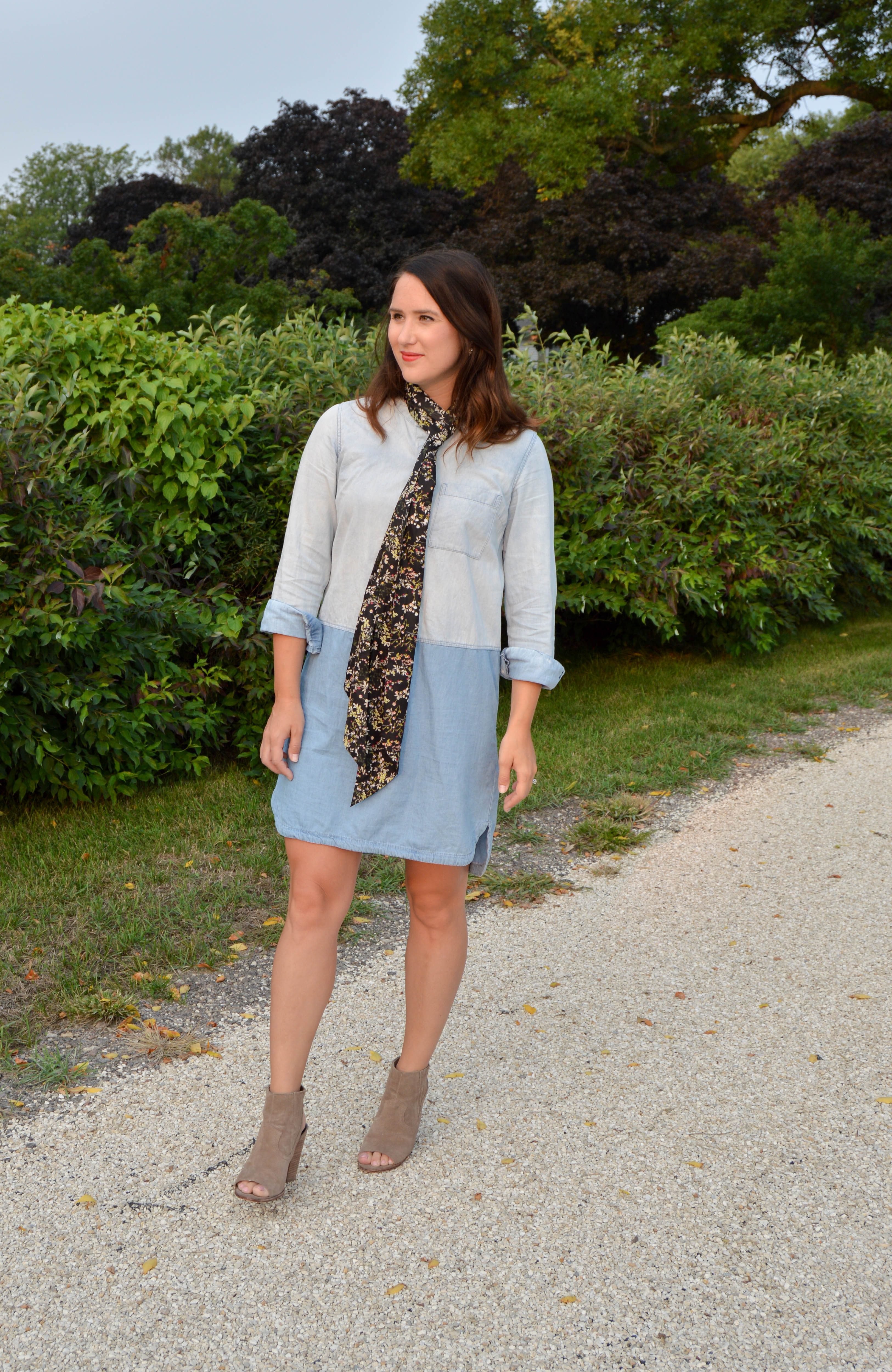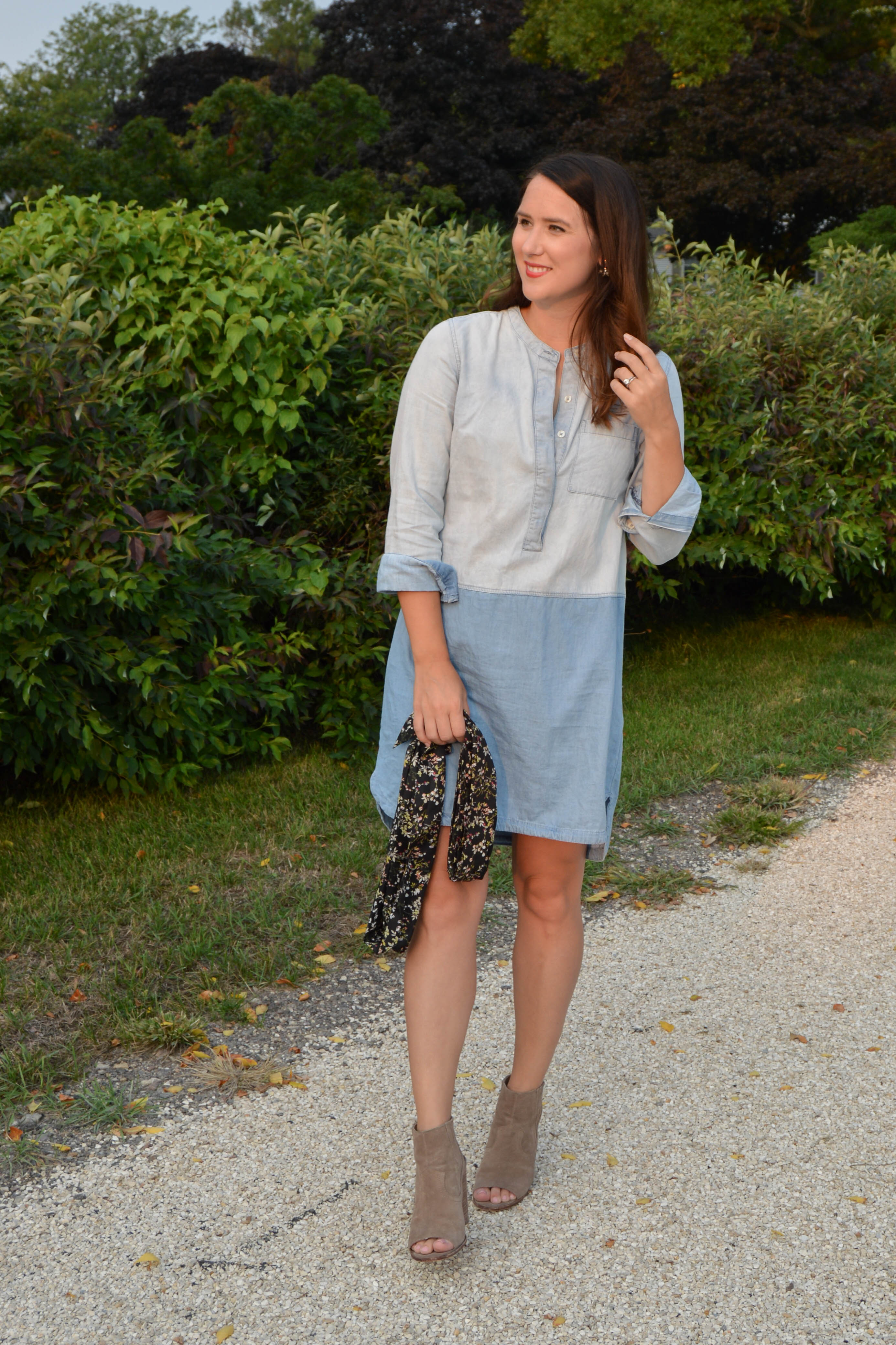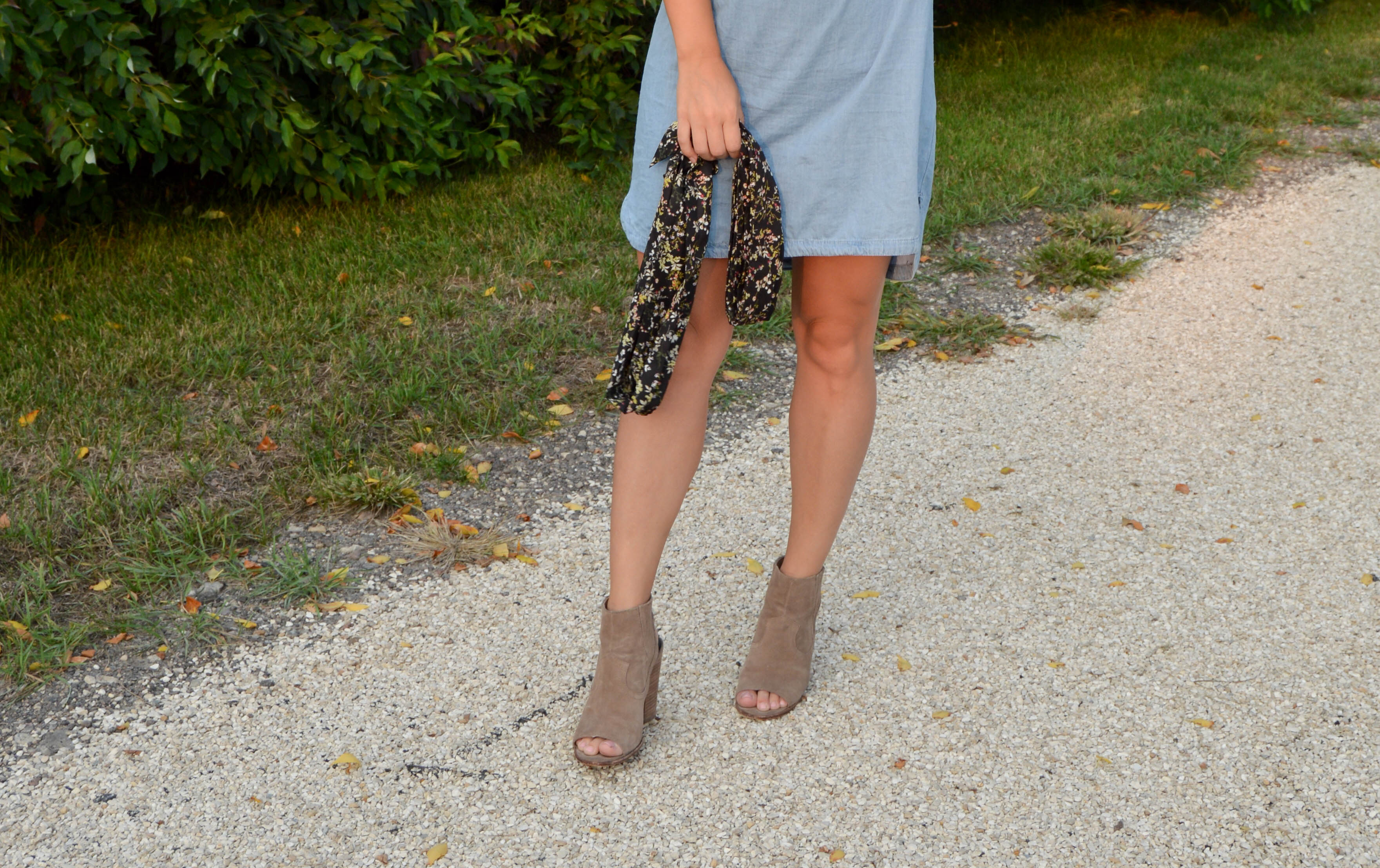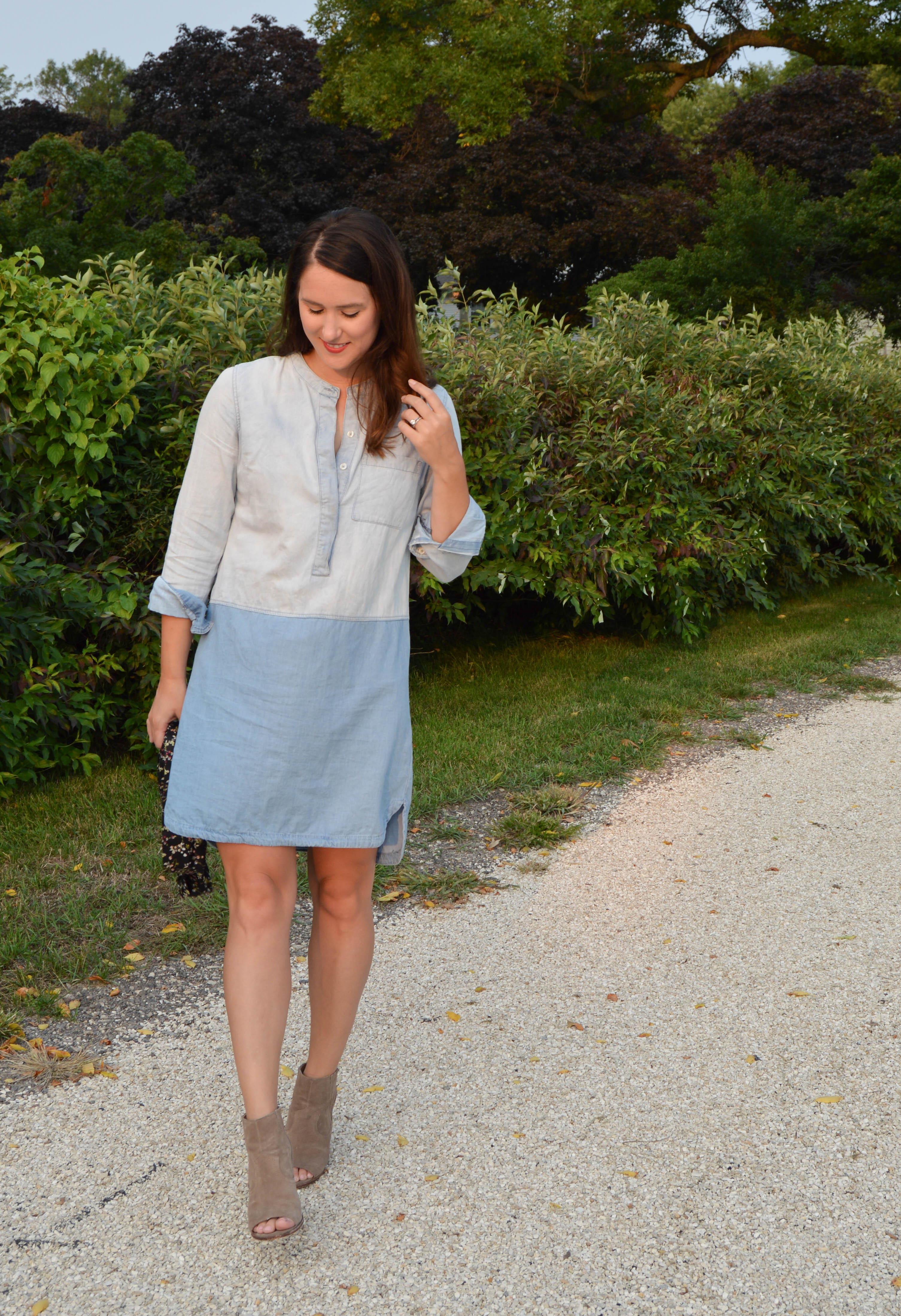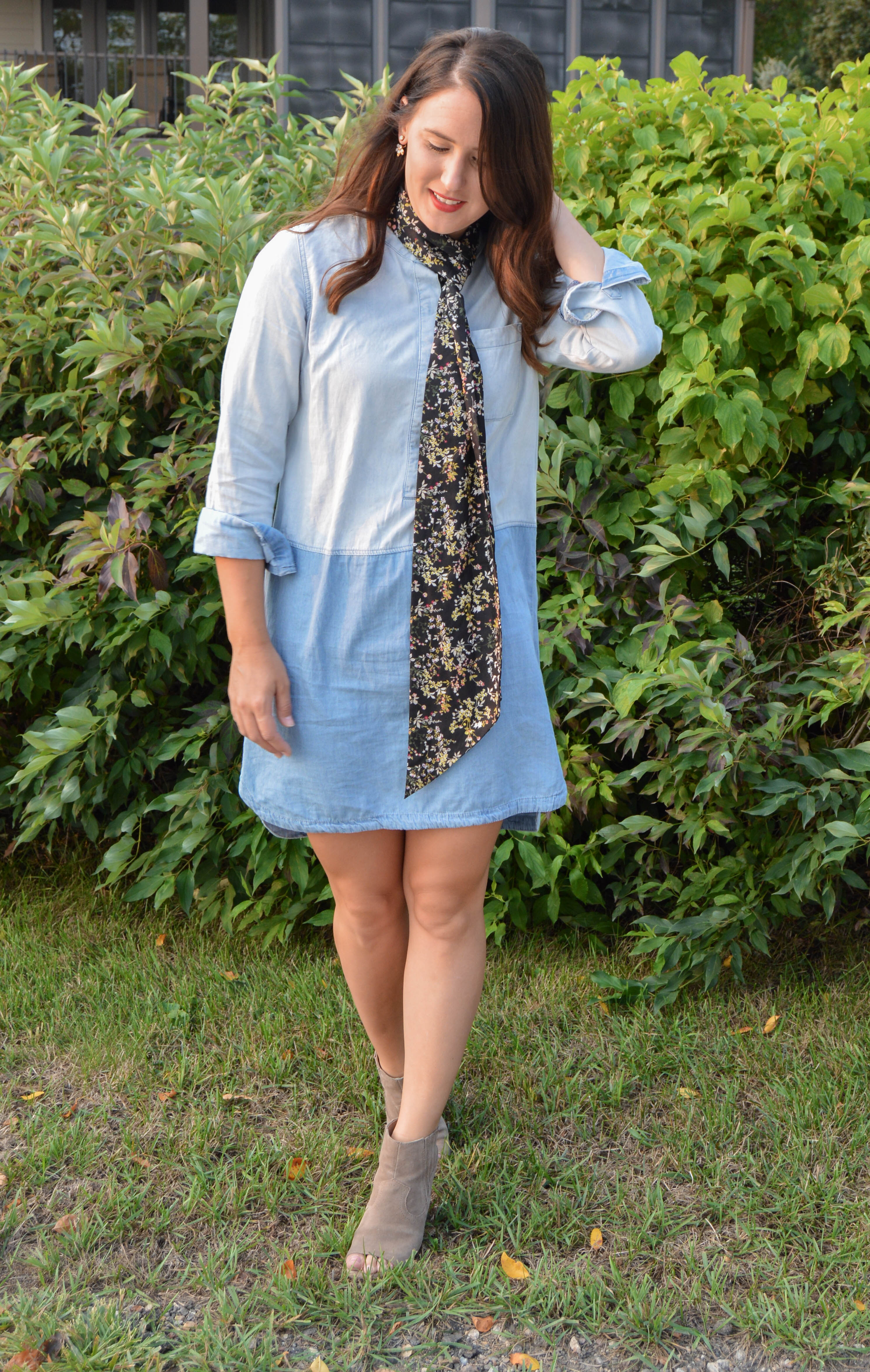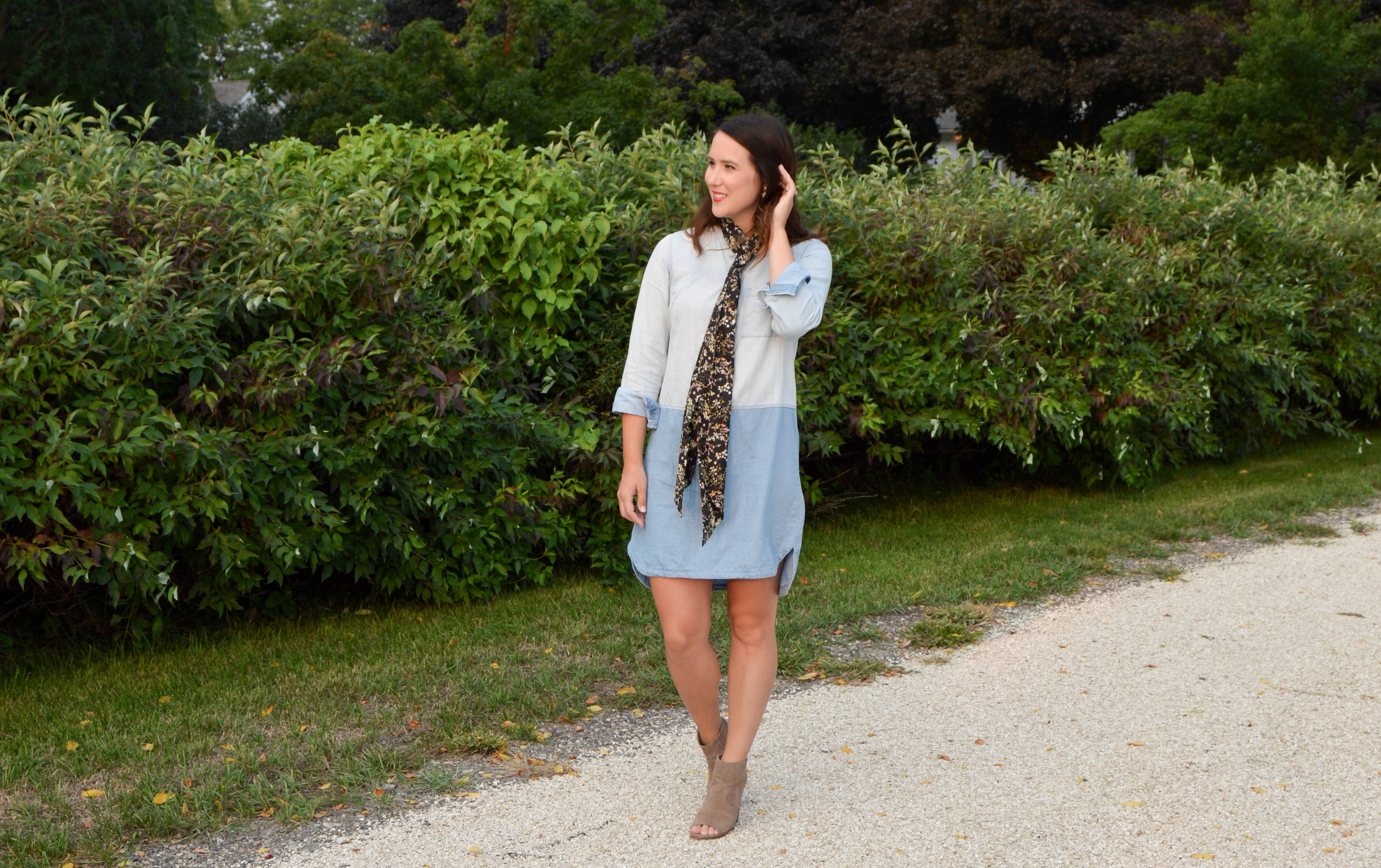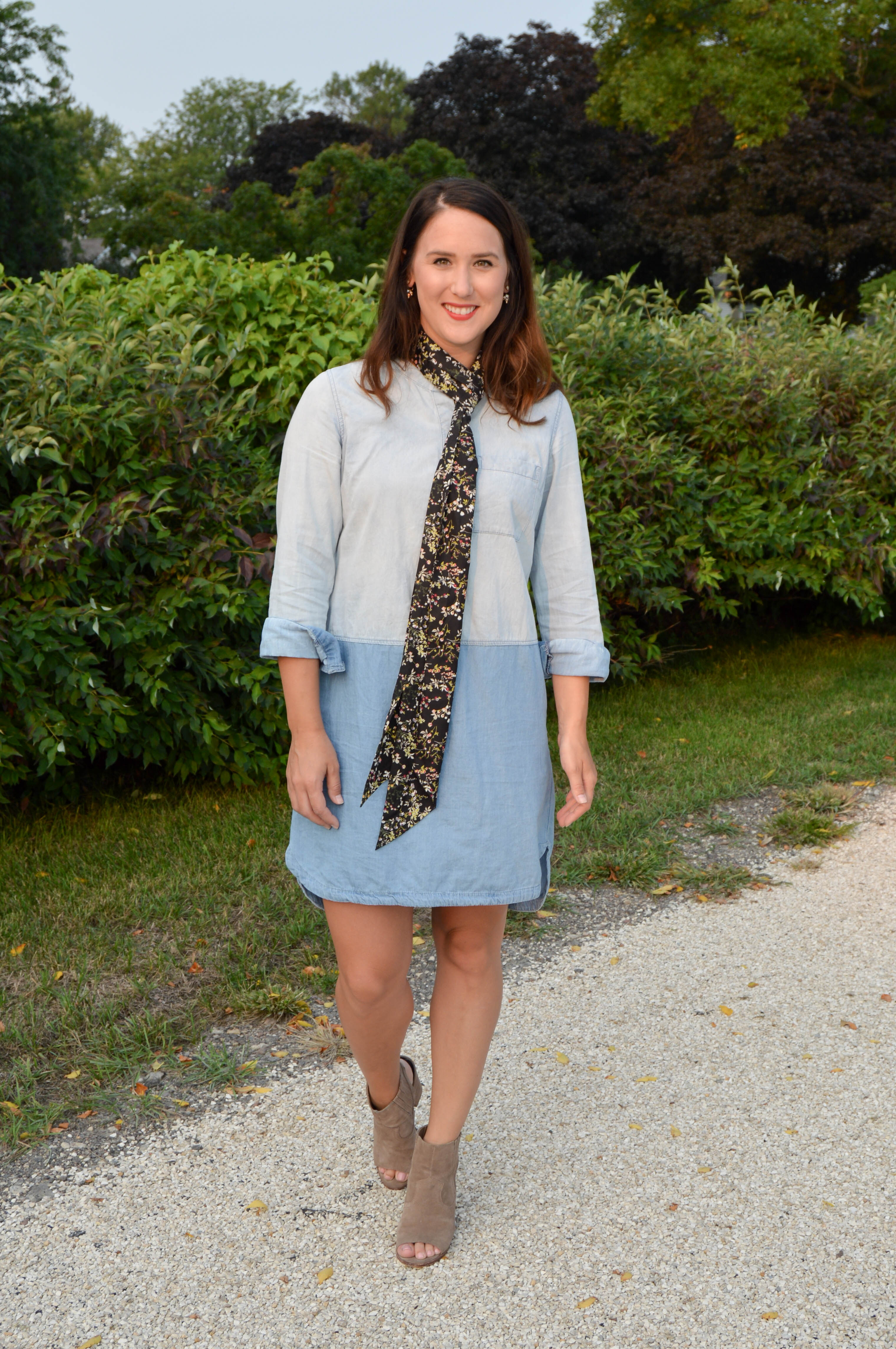 xoxo. a