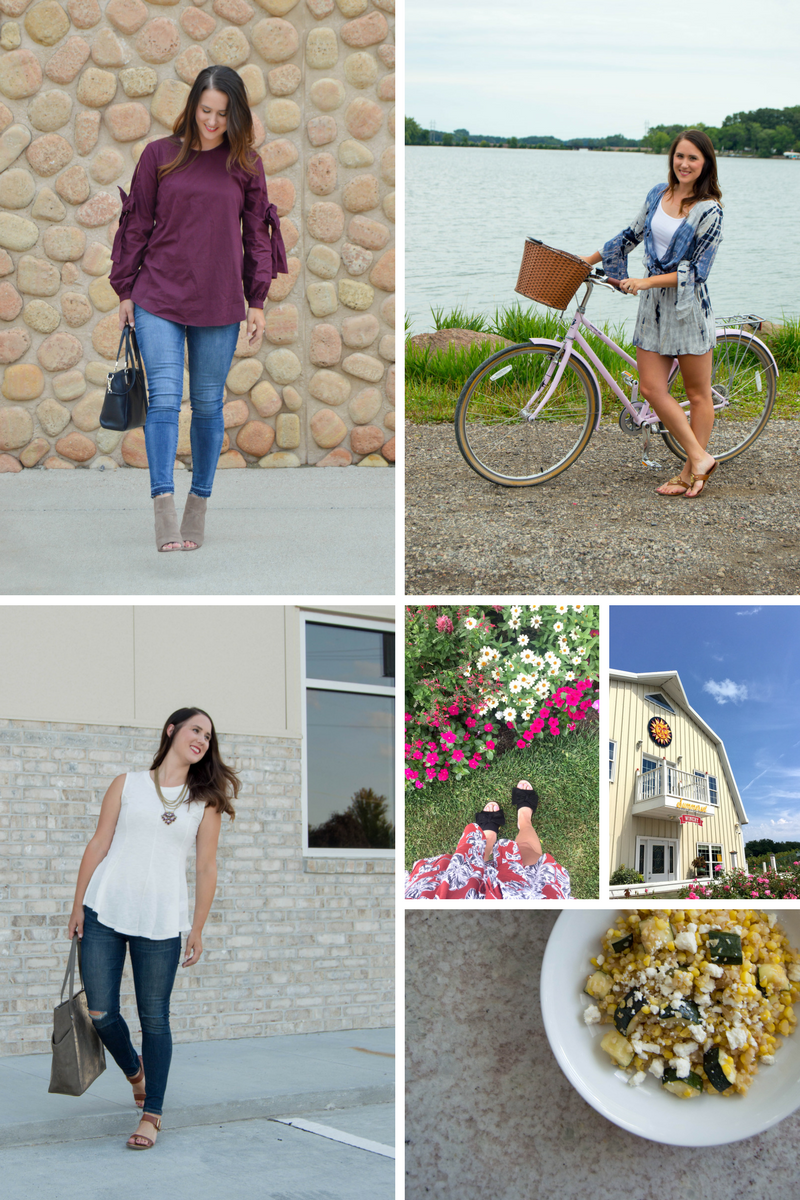 Working on: a new way of fitting in blogging to-do with my daily schedule. (working on a post, too!)
Wearing: very sloooowly working my way into fall – with my favorite bow top & open toe booties
Making: sweet corn, plain and mixed into a zucchini salad
Loving:  Stella & Dot's fall collection, make sure to check it out!
Reading: well… this is embarrassing.  How awful I've been at reading! But I just picked up Olive Kitteridge.  
Enjoying:  the last month of summer, yikes!
Feeling: excited for our upcoming trip to Iceland & Norway!
Watching: Grey's Anatomy on Netflix, from the beginning.  A new binge for sure.
xoxo.  a