It happens every year around the same time.  Late August, when fall teases us with cool morning air, I instantly crave comfort food.  Recipes typically reserved for cold nights under the blankets, I can't help but get anxious to cook them.  And with me and food, it's a hard battle to win – I almost always end up at the grocery store looking for ingredients for chili, potato soup, or my husband's favorite – crock-pot beef pot roast.
I mean, who can really resist a good comfort food recipe?  I hope not many of you.  And who will let the date on the calendar determine the "right" meal to cook?  Ok, I won't get out the Christmas cookie cutters or anything crazy.  So, on Sunday, I did as expected.  Woke up early, went straight to the grocery store and bought an arm roast.  And by noon, it was in the crock-pot simmering away.
The best part about this recipe – a theme in all the ones I share – is how simple and fast it can be thrown together.  When I say 5 minutes, I am guaranteeing 5 minutes.  Unless you have a malfunctioning can opener, I can't imagine it taking any longer.  Besides the roast itself, there are three ingredients that get mixed together, thrown on top and the crock-pot does the rest.  The only thing is, make sure to plan ahead, because in order to get the beef to a juicy, fall-apart perfection, this baby cooks for 6-7 hours on low.
About 45 minutes before the roast reaches peak tastiness, I start the potatoes.  Because who can have roast without butter-y, garlic mashed potatoes?  Not me.  Unfortunately, if I tried to give you a recipe for the mashed potatoes I make, they would probably taste awful due to the fact that I never measure anything when it comes to these.  What I can tell is, I use Yukon gold potatoes, butter, milk, minced garlic, garlic salt, Italian seasoning and pepper.  My add a little, taste a little and so-on works pretty well.  Use the milk and butter to get the consistency and then season it from there.  I'm not sure I've ever had a bad batch using this highly skilled method.
Serve the roast on top or on the side – whichever you prefer – and dinner is served.
Crock-pot Beef Pot Roast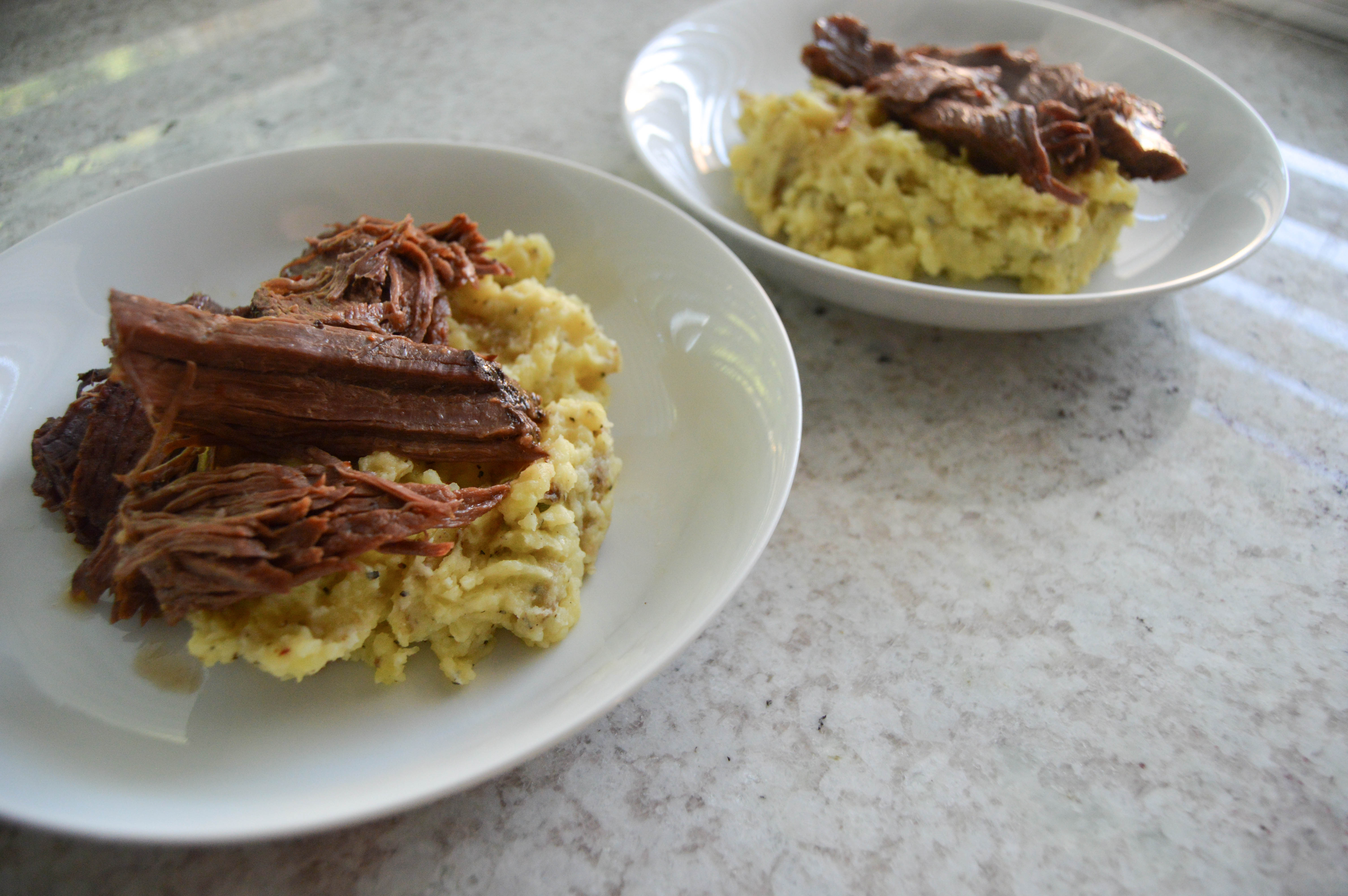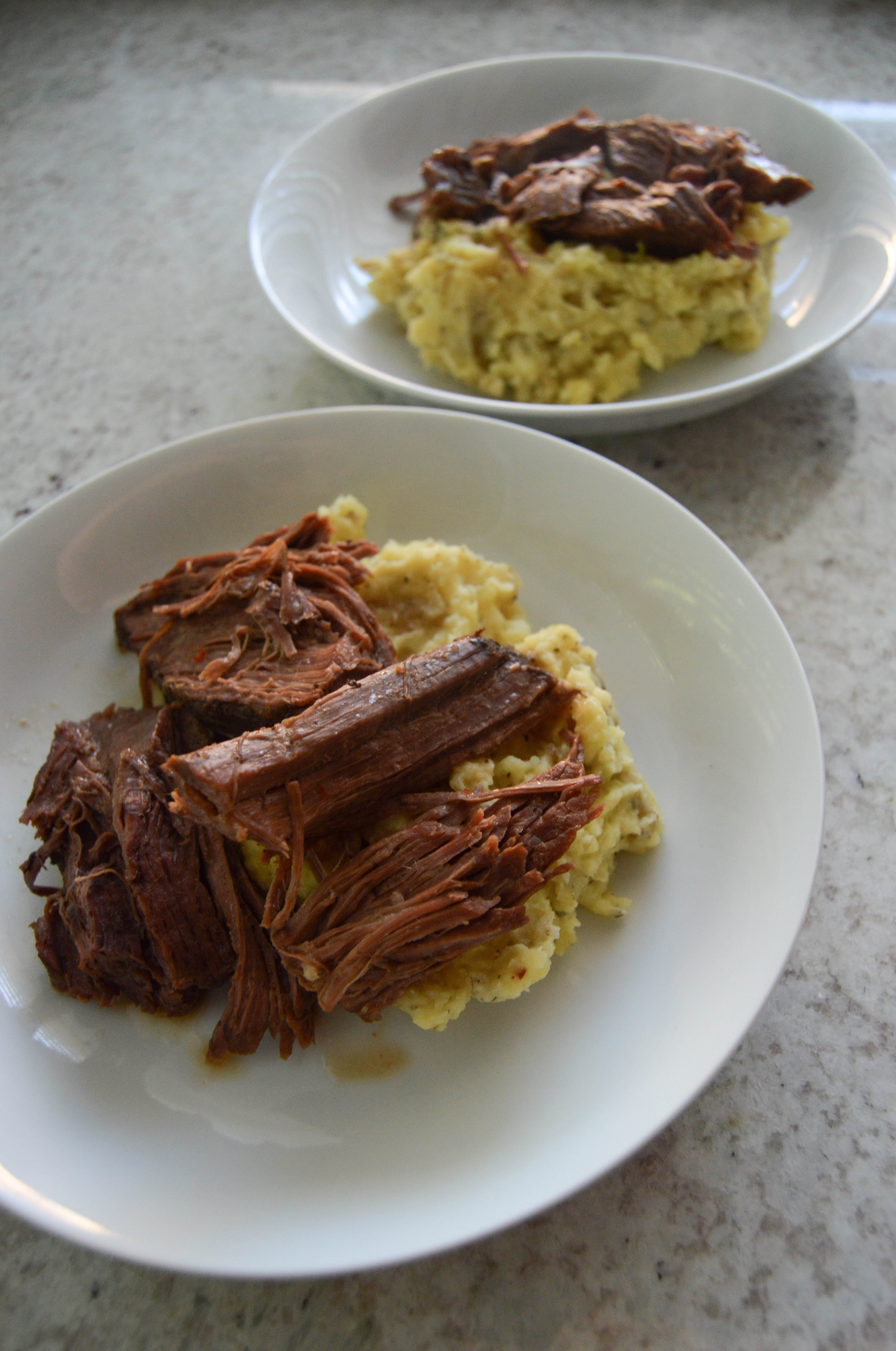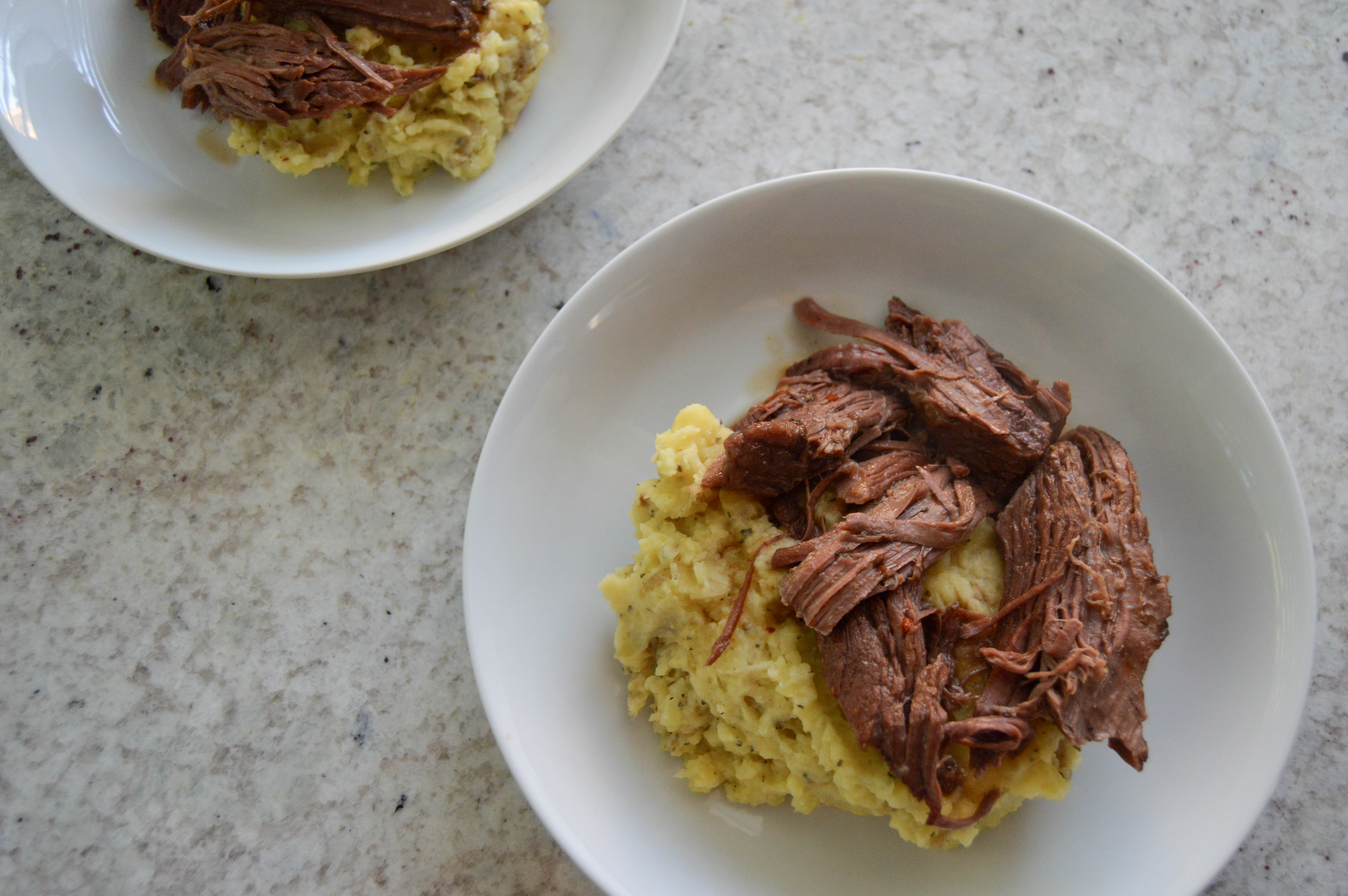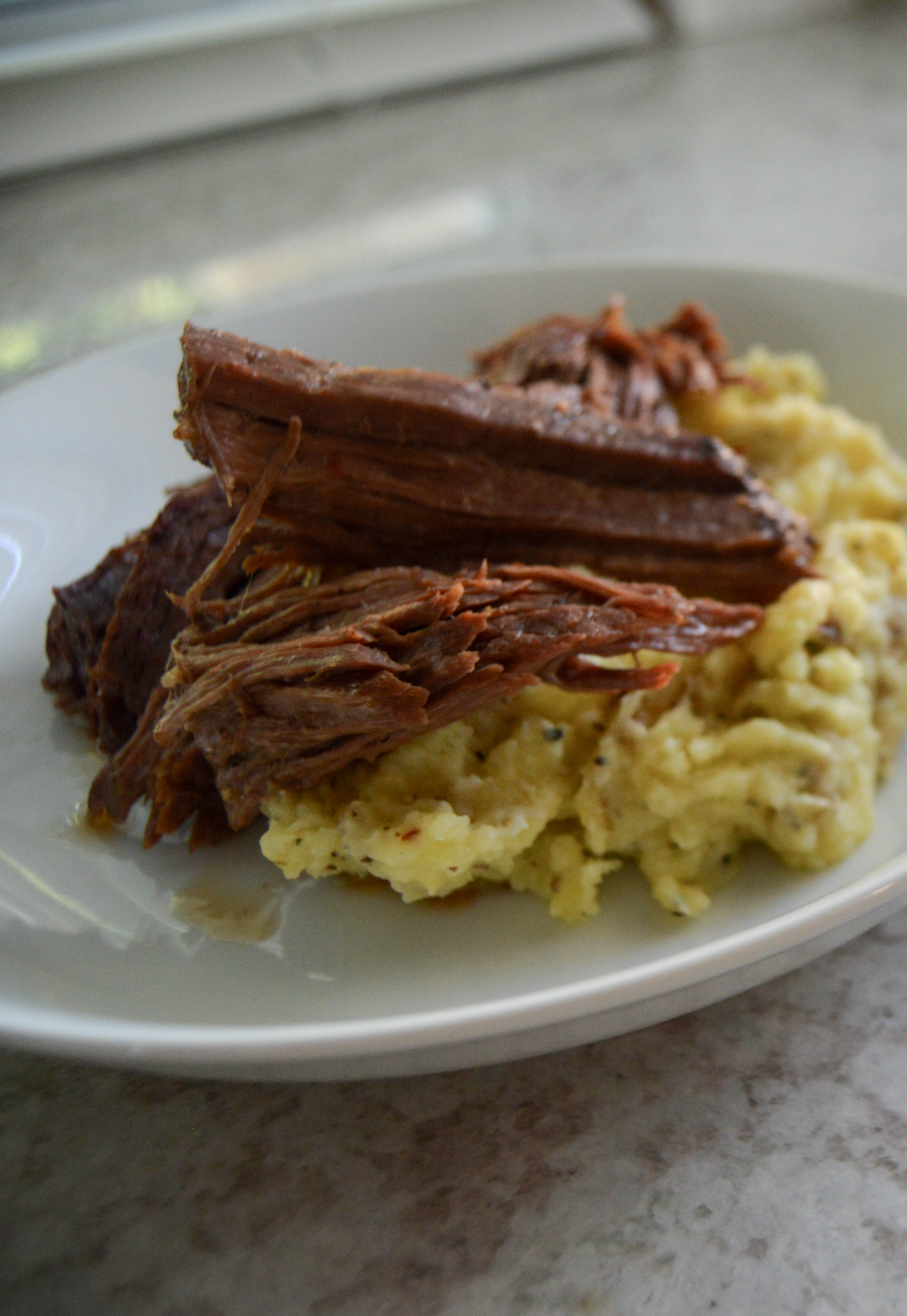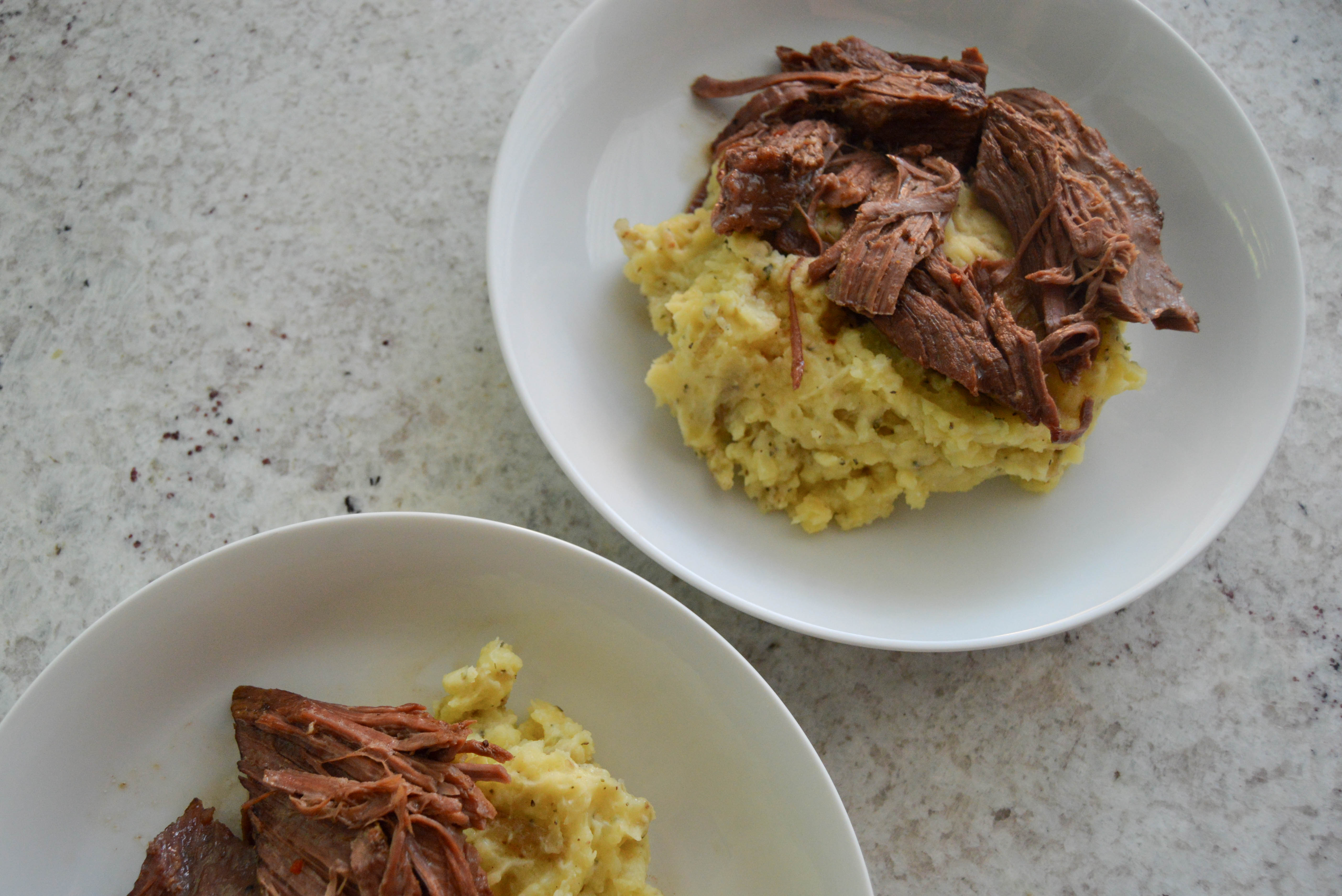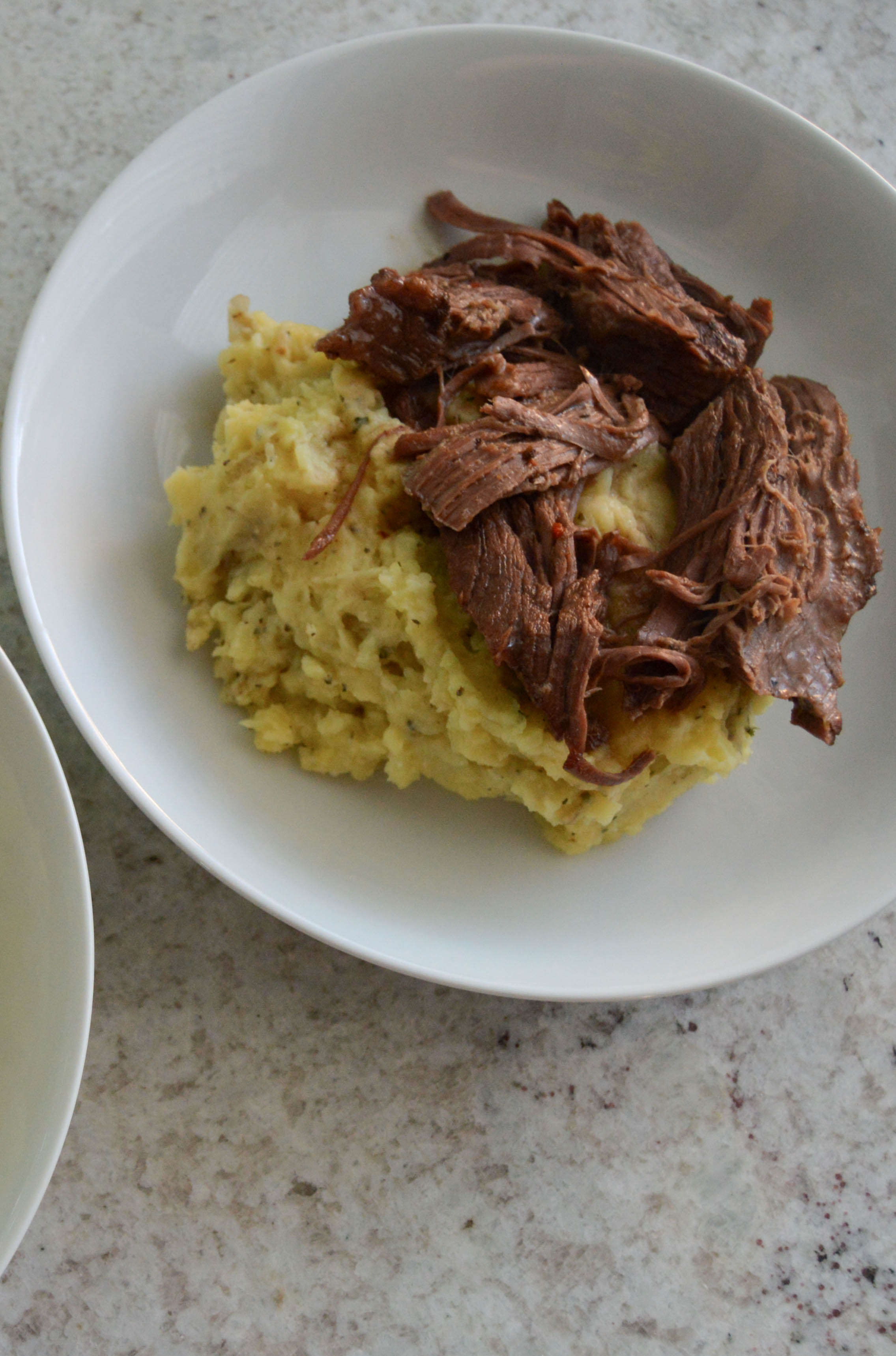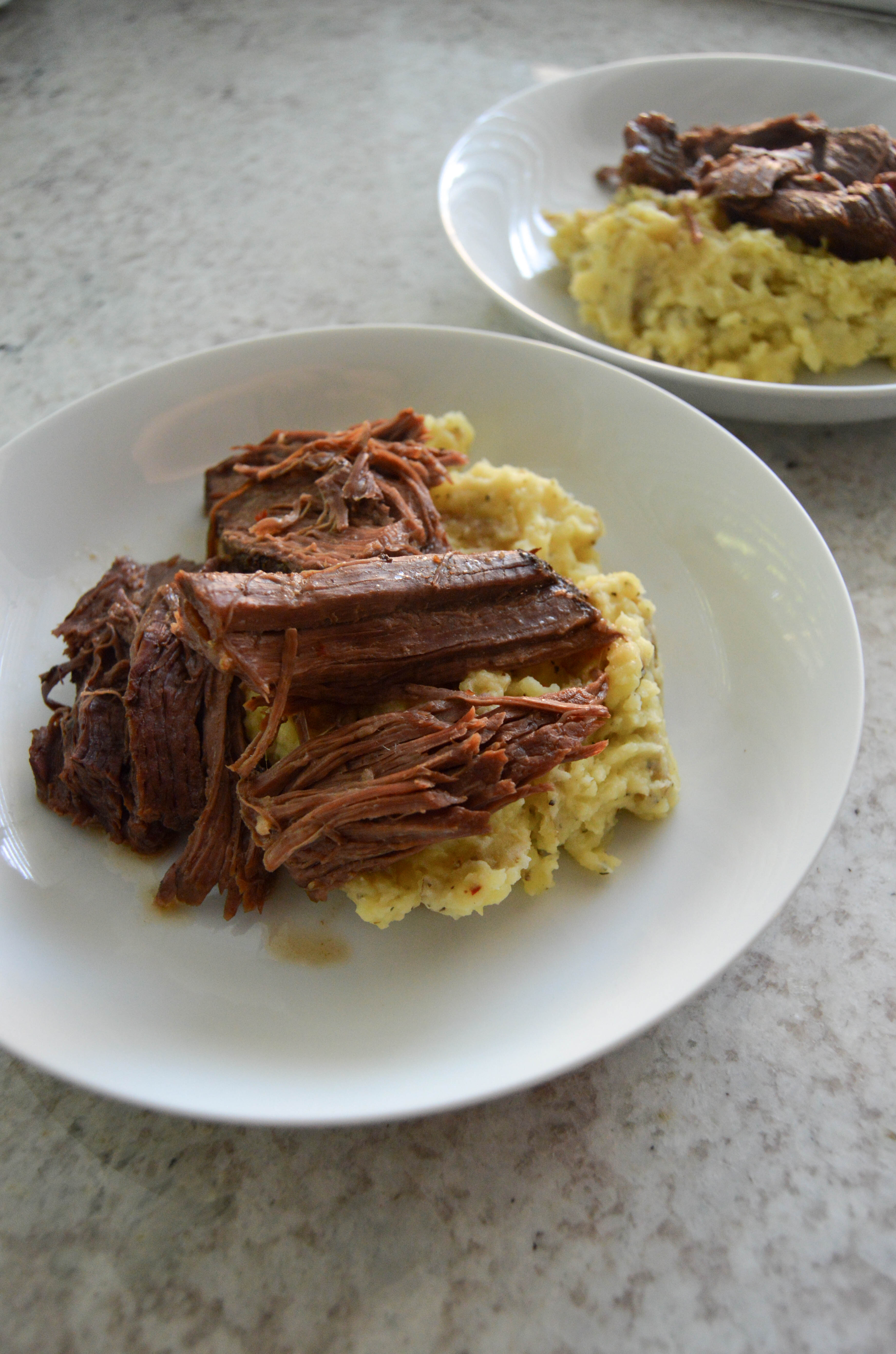 Crock-pot Beef Pot Roast
Ingredients
1

arm roast (about 2 lbs)

1

pkg

Good Seasons zesty Italian dry salad dressing

1

pkg

aus jus dry mix

1

can

beef broth
Instructions
Mix together beef broth, aus jus and dry salad dressing.

Place arm roast in large crock pot & pour mixture over, coating the roast.

Cook on low for 6-7 hours.
xoxo.  a