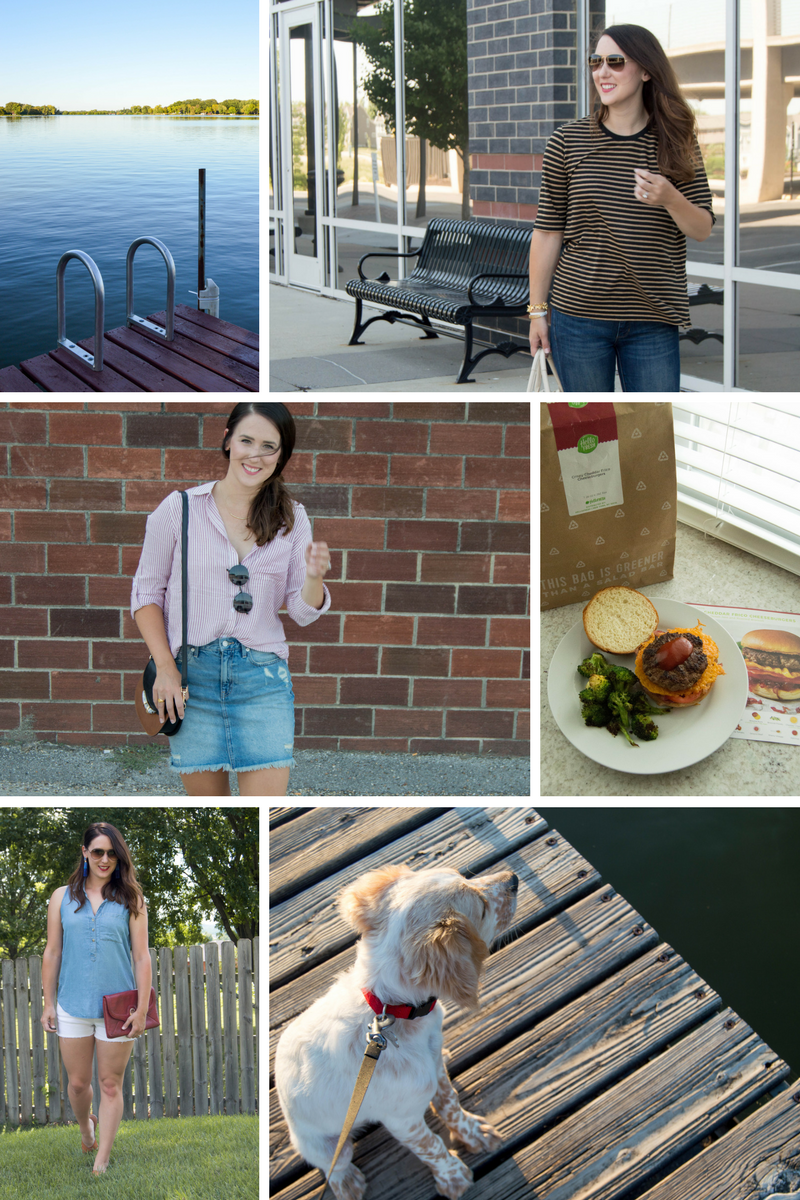 Working on: exciting travel plans – stay tuned!
Wearing: rotating a few key summer pieces, including my new favorite jean skirt.
Making: meals from HelloFresh, which surprised me in so many good ways.
Loving:  my Nordstrom Anniversary Sale finds – there's still time to take advantage!
Reading: I really need to catch up on my book list….
Enjoying:  all the sunny weather – especially when spent on the lake!
Feeling: somewhat ready for fall fashion… yes, I said it.
Watching: my little Cooper grow like a weed!
xoxo.  a