Are you sick of hearing about the Nordstrom Anniversary Sale yet?  If you've been paying attention to the blogger world over the past couple days, there's no doubt you've seen an array of conversations and posts regarding Nordstrom's most exciting event of the year.  And for you lucky cardholders with early access, you get in today!  Unfortunately, that will not include me.   I can't justify opening another credit card just for early access – even though it would probably be worth it – and the past couple years, I've scored some great items even after the sale went public.  So for those of you sitting in the same booth as me, we'll have to wait until the 21st to go crazy.  I'll post my picks next week!
In the meantime, I truly can't get enough of Target's Who What Wear collection.  I've found so many great options for summer while shopping for shampoo and laundry detergent – including my new favorite romper.  And on one of my many trips, I couldn't resist this basic striped tee.  Neutrals have definitely been my forte this summer and I love wearing this top out for a patio beer or a backyard get-together.  Really what it comes down to is keeping it casual during these hot summer months and if you opt for darker tones, simply lighten the look up with accessories.  This white purse is an oldie but goodie and I keep it around for outfits such as this.  I also layered my favorite white and gold Stella & Dot bracelets to add detail.  And don't hate me for saying this in July… but the neutral stripes will be a great transition piece for fall!  Yikes!
Who What Wear Striped Tee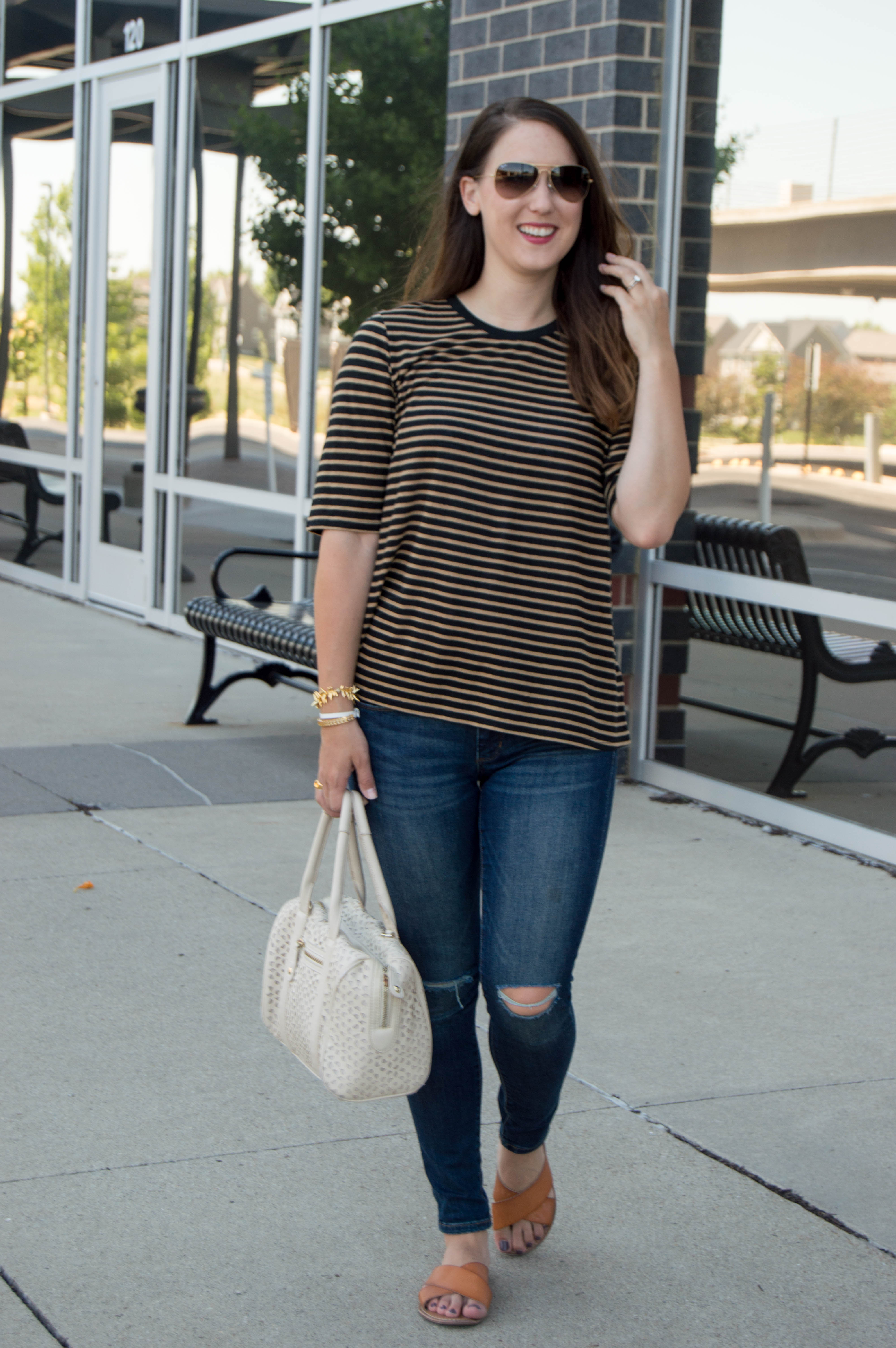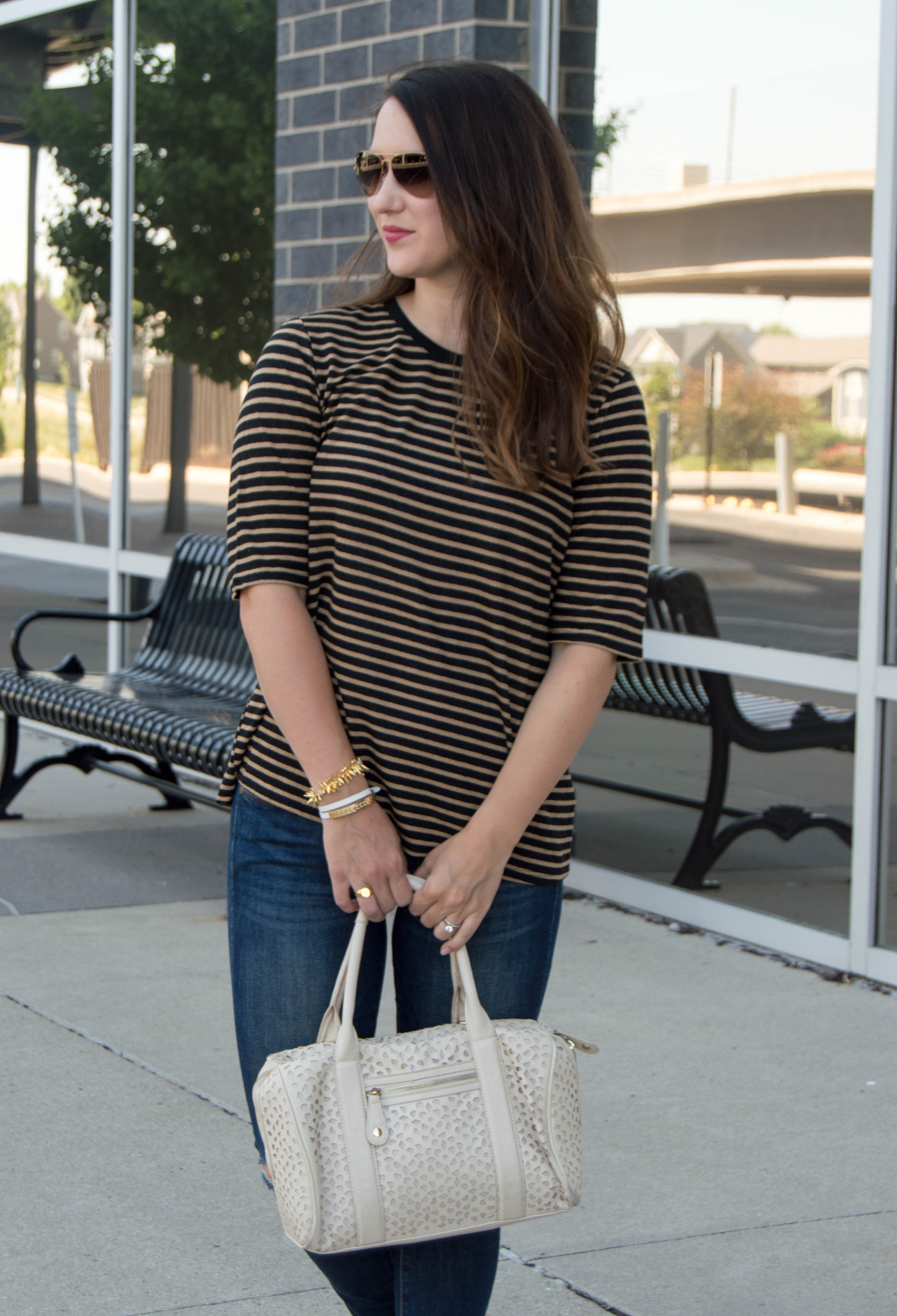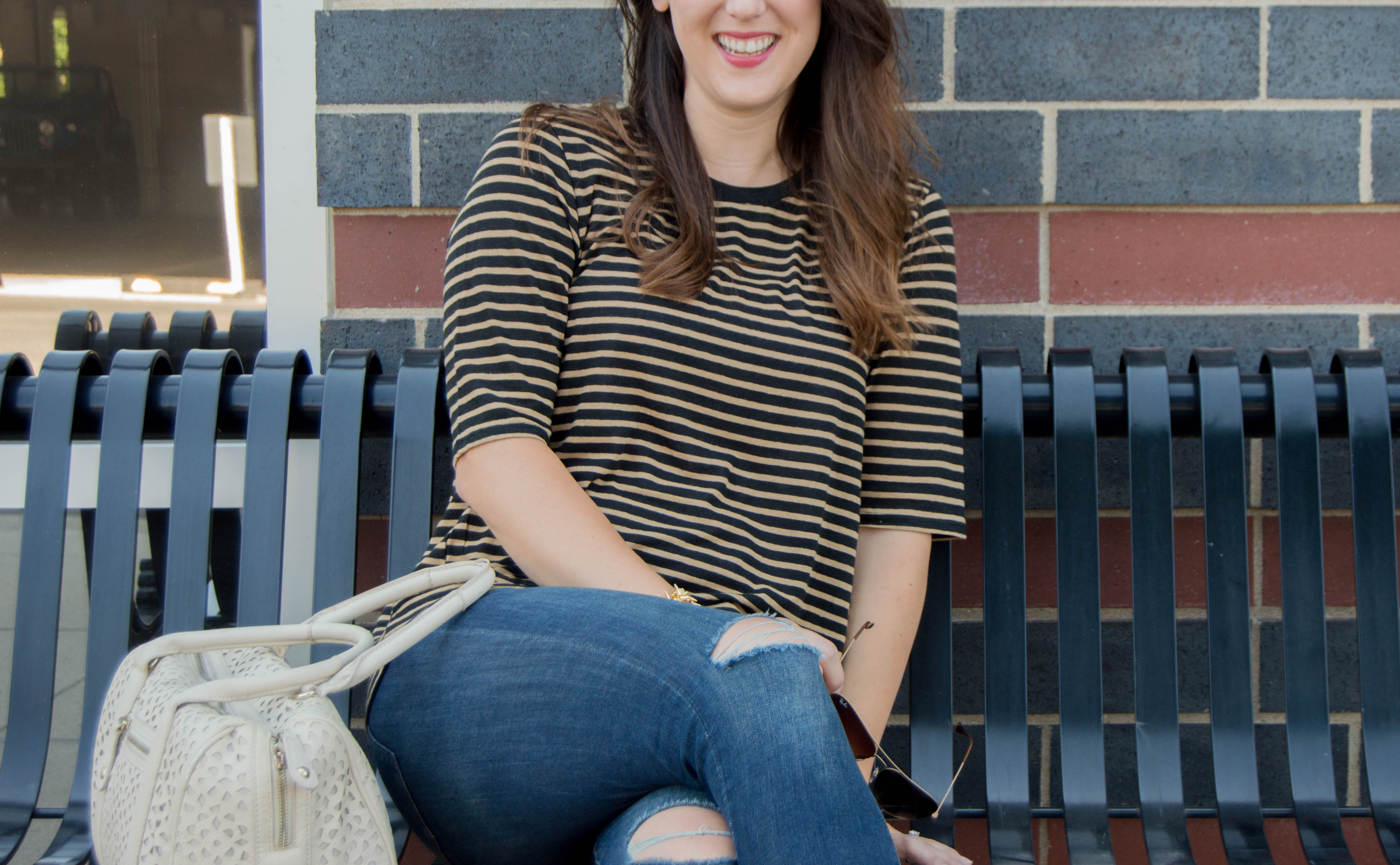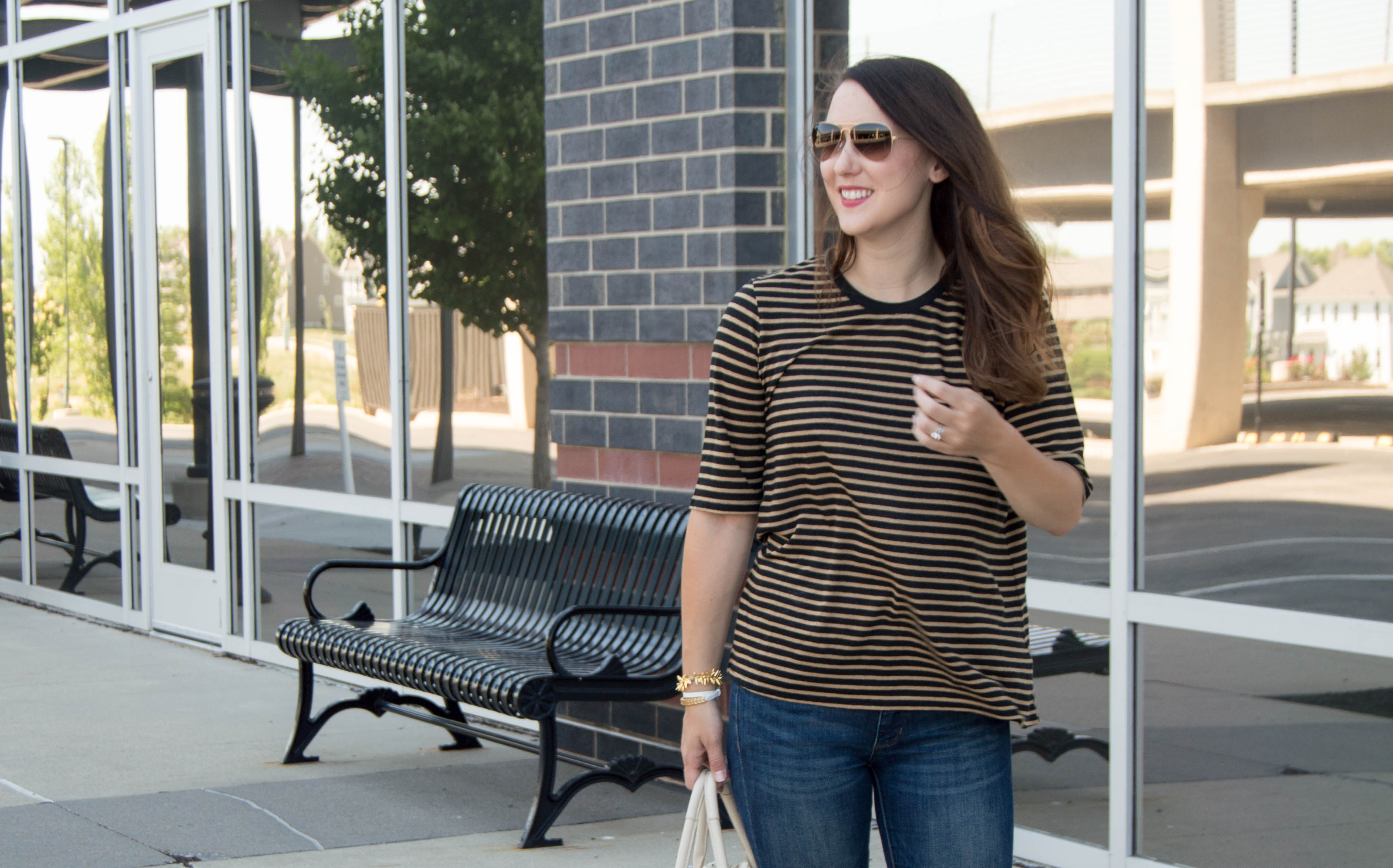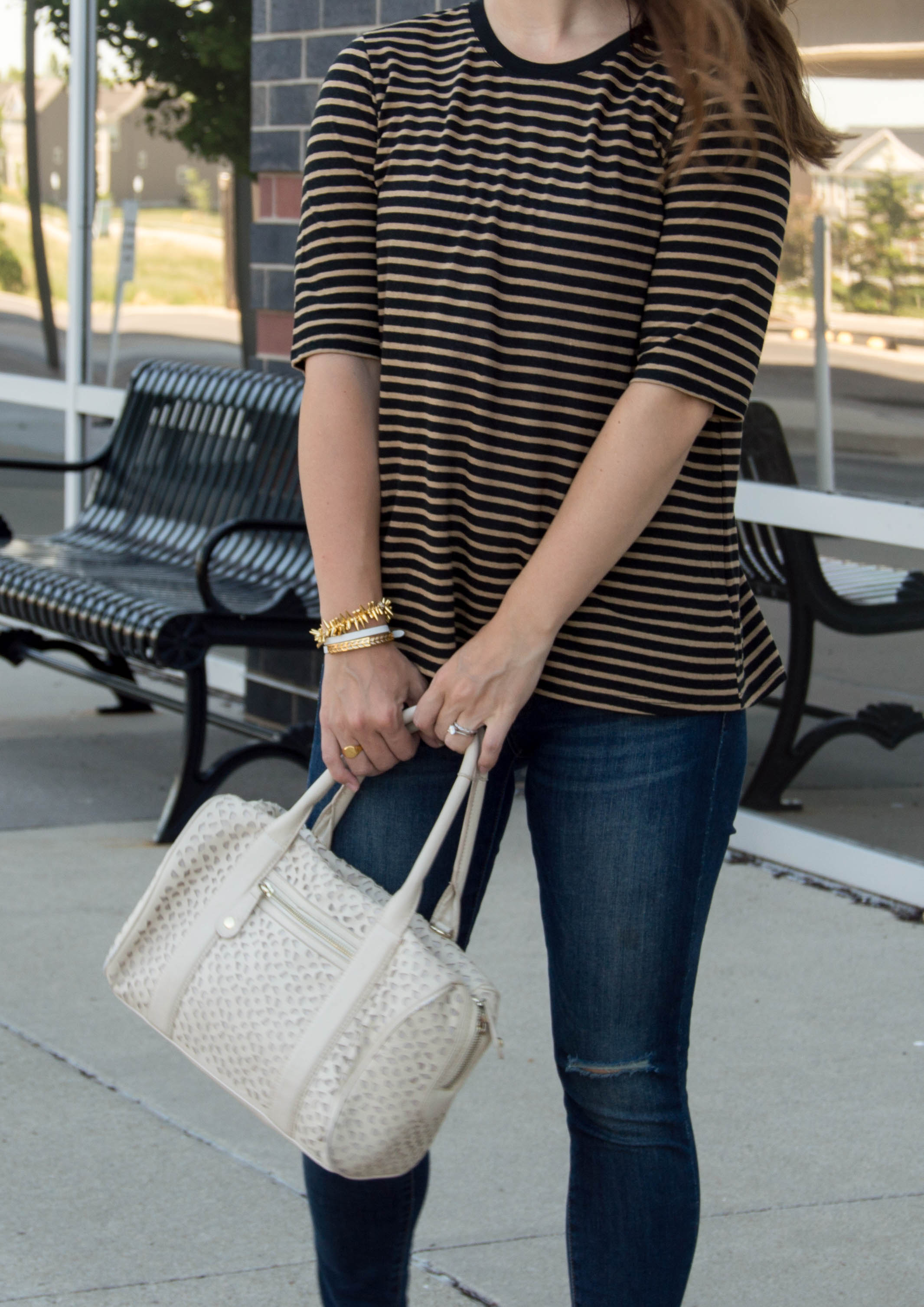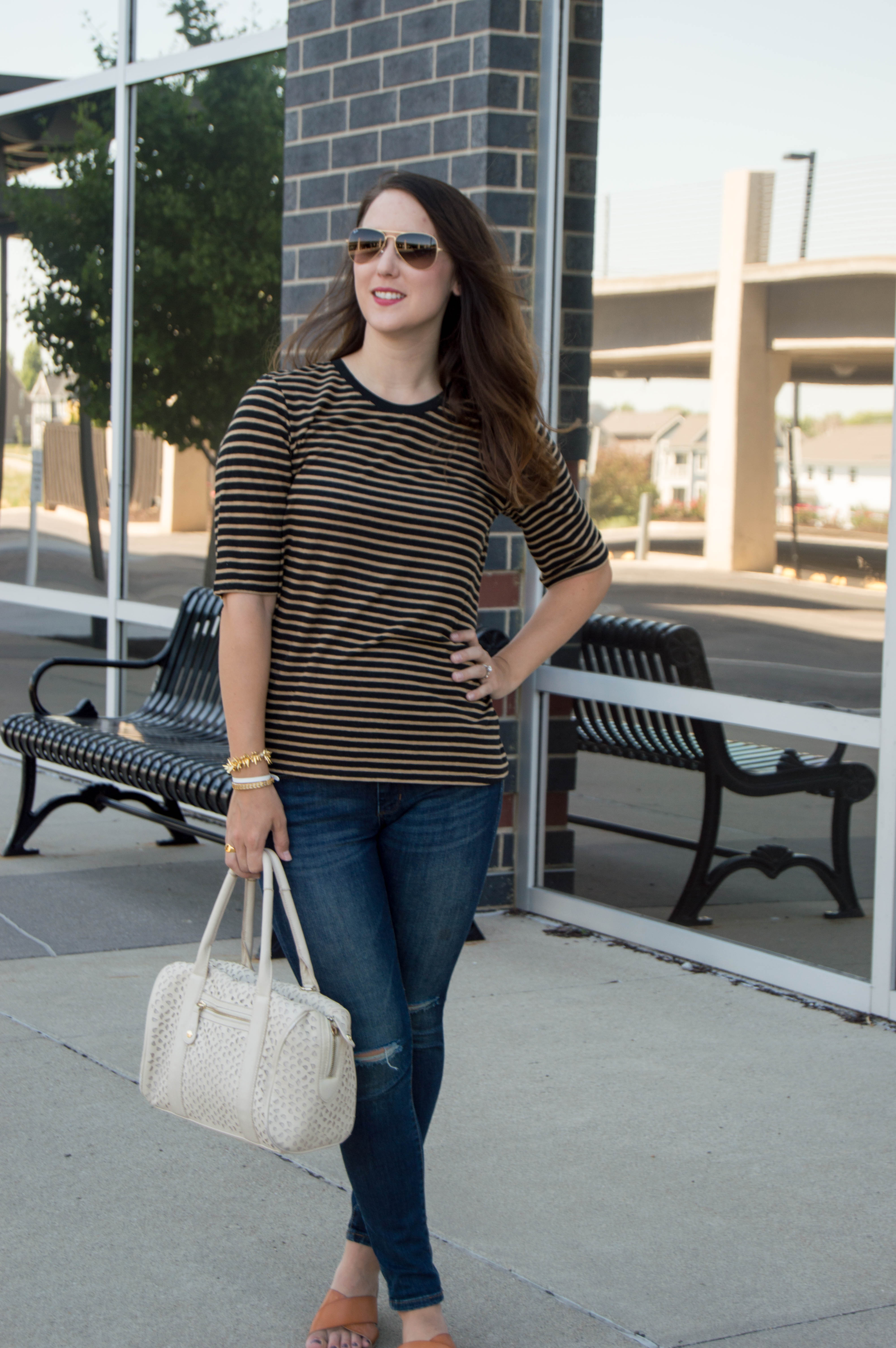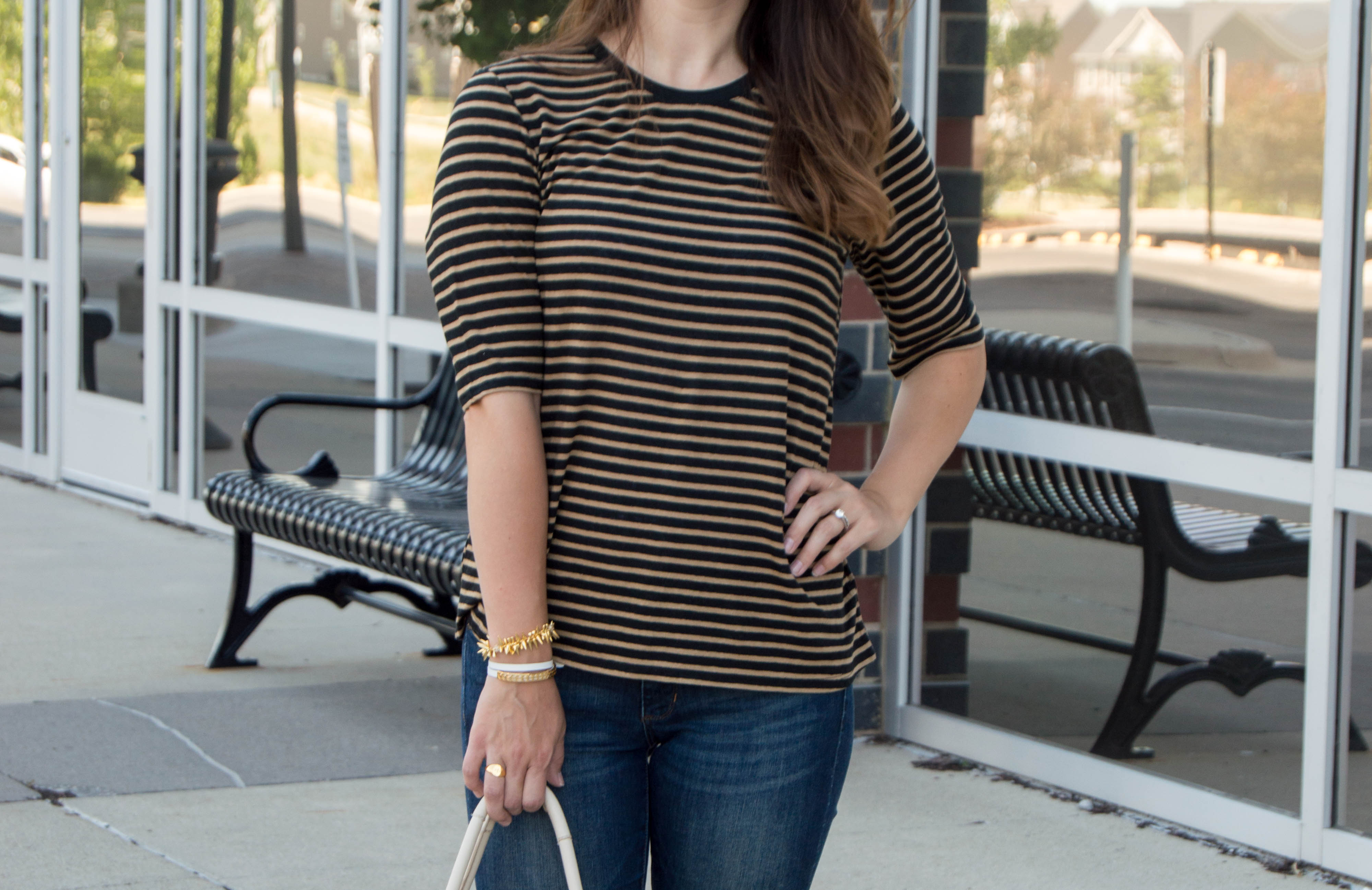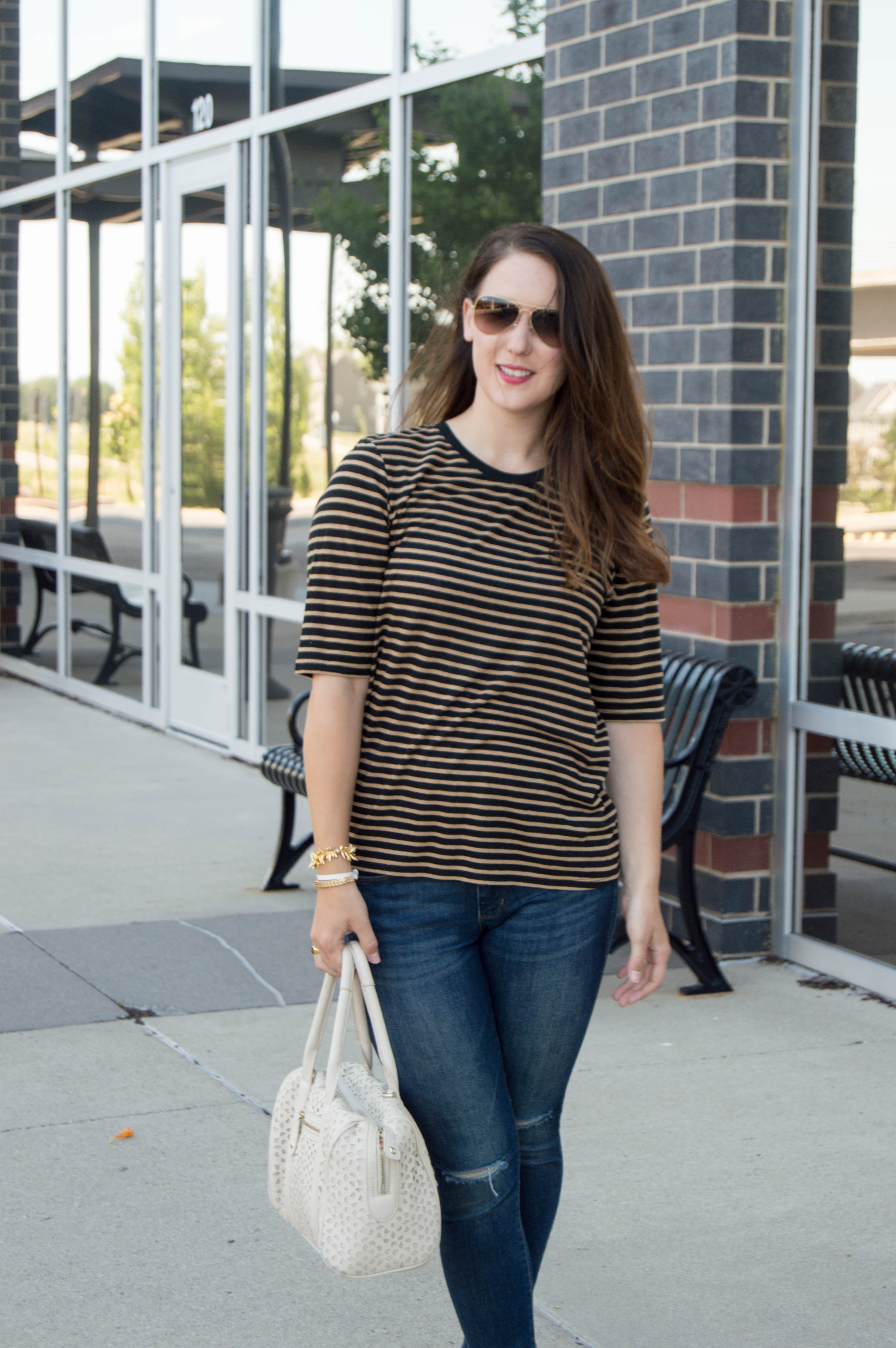 Top  |  Denim  |  Purse (similar)  |  Sandals (similar)  |  Jewelry
I've linked this tee & my other favorite Who What Wear items below!
xoxo.  a