I want to make something clear before you read any further – I am absolutely not a beauty expert.  But, since I'm a creature of habit and have certain beauty products I'm loyal to, I thought it would be fun to share.  Some have taken me years to find and some came across my daily routine by chance.  Regardless, I'm at a point where my routine seems to be on auto-pilot and I can't picture a day without these necessities.
Ok, now we have that out of the way, how was your 4th of July?  My schedule got a bit messed up with the holiday being on Tuesday and trying to stay in the moment takes away from my online presence a bit.  We celebrated with friends and family at a couple backyard parties and a pool party.  My husband and I also took a "personal day" around the house on Sunday and it was amazing.  Life with a puppy has been a bit hectic so we needed a little R&R together.  And now that the 4th is over, the rest of summer will fly by!
Foundation
---


A few years back, I was on the hunt for a perfect concealer/foundation pair.  I can't even remember how many I went through, but my Sephora visits were frequent.  And then I tried Urban Decay's Naked Skin… and I've never looked back.  Weightless, just the right amount of coverage and perfectly matched, I cannot live without the
concealer
or the
foundation
.  Plus, a little goes a long ways, so you're not restocking very often which helps justify spending a little more.
Primer
---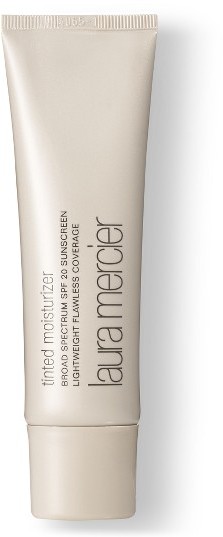 Laura Mercier's
tinted moisturizer
is definitely not a primer, but I needed to include it.  Sometimes, I use this under my foundation if I need a little more coverage, and sometimes, I just wear it alone.  I had to be talked into purchasing this as I'm not used to using something so sheer, but during the summer, it's perfect for pool days or running errands without putting on your "face".  And if I go with a true primer, I'm addicted to the
Tarte Clean Slate Poreless
.  No greasy or heavy feeling and it covers those pores and imperfections perfectly.
Eyes
---

Similar to my adventure with the foundation, I've also gone through multiple brands of mascara.  I was stuck on the
Buxom lash
for a while, but have recently been testing others.  And lucky for me, Influenster sent a box last week with Lancome's Monsieur Big and I'm now addicted.  Volumizing and not clumpy, this is exactly what I need.  My only complaint – not waterproof – but for weekday use, it's great.  As for the eyeliner,
Sephora brand
does the trick.  The retractable feature works great and I love the price tag ($12!).
Cleansing
---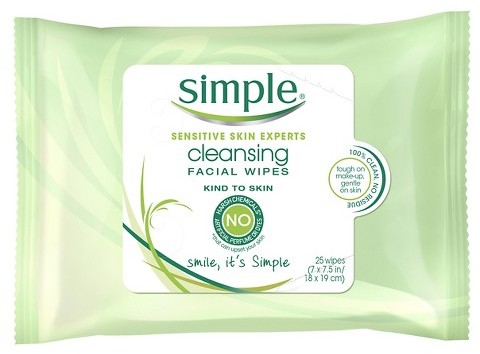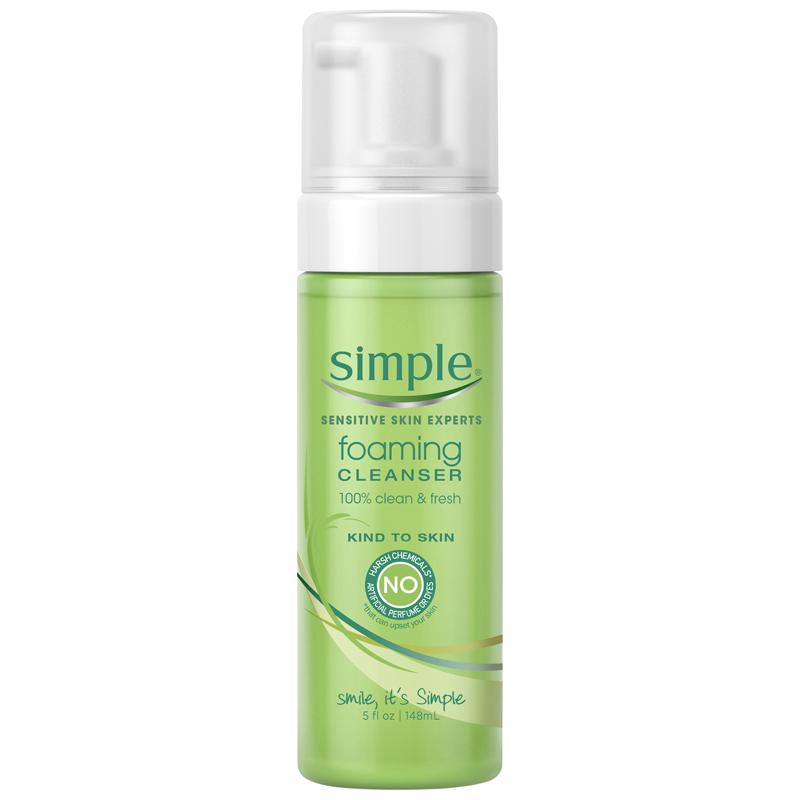 At the end of the day, I need all that stuff to come off my face.  Usually being tired and a little lazy, this step needs to go quick for me so these Simple
cleansing wipes
have been a lifesaver.  I tend to have sensitive skin and knowing Simple strays away from harsh chemicals and artificial perfumes puts me at ease.  Furthermore, I don't have many problems with break outs, so this simple cleanse is enough for my routine.  If I feel I need an extra wash, I use their foaming cleanser in the shower.  Both products remove make-up and leave you feeling refreshed!
Do you have any essential beauty products you use daily?
xoxo.  a