When it comes to finding a 4th of July outfit, I tend to keep it pretty simple.  Plans typically involve lake time or something laid back with friends so I don't feel the need to get all dressed up.  And because of that, I reach into my own closet instead of worrying about buying something new.  Save money, and still look festive?  Sounds good to me.
So, knowing a lot of you are in outfit planning mode for Independence Day, I assure you there is something perfect already in your closet.  Whether you've worn it years past or never thought of it as an option, I'll help you discover something with the tips below.

Pick basic, simple pieces & add festive accessories
A white tee, denim shorts, and red earrings or a blue clutch – do you have at least two of these?  You've got a 4th of July outfit.  I know there are some fun flag print scarves floating around out there as well which can be styled with a navy dress or a red tank and skinny jeans.  Even a flashy pair of red sunnies would be good enough.  Don't stress about being the one at the party with the most stars and stripes in your outfit.  The simpler, the better in my book.
Dig out all the red, white and blue
Sometimes when I'm brainstorming outfits and shopping my own closet, I pull all the potential items and lay them out together.  This makes it easier for me to visualize potential match ups and put outfits together – including accessories!  If you're looking for a 4th of July outfit, pull all the red, white and blue out (you'll be surprised!) and start mixing and matching until something works.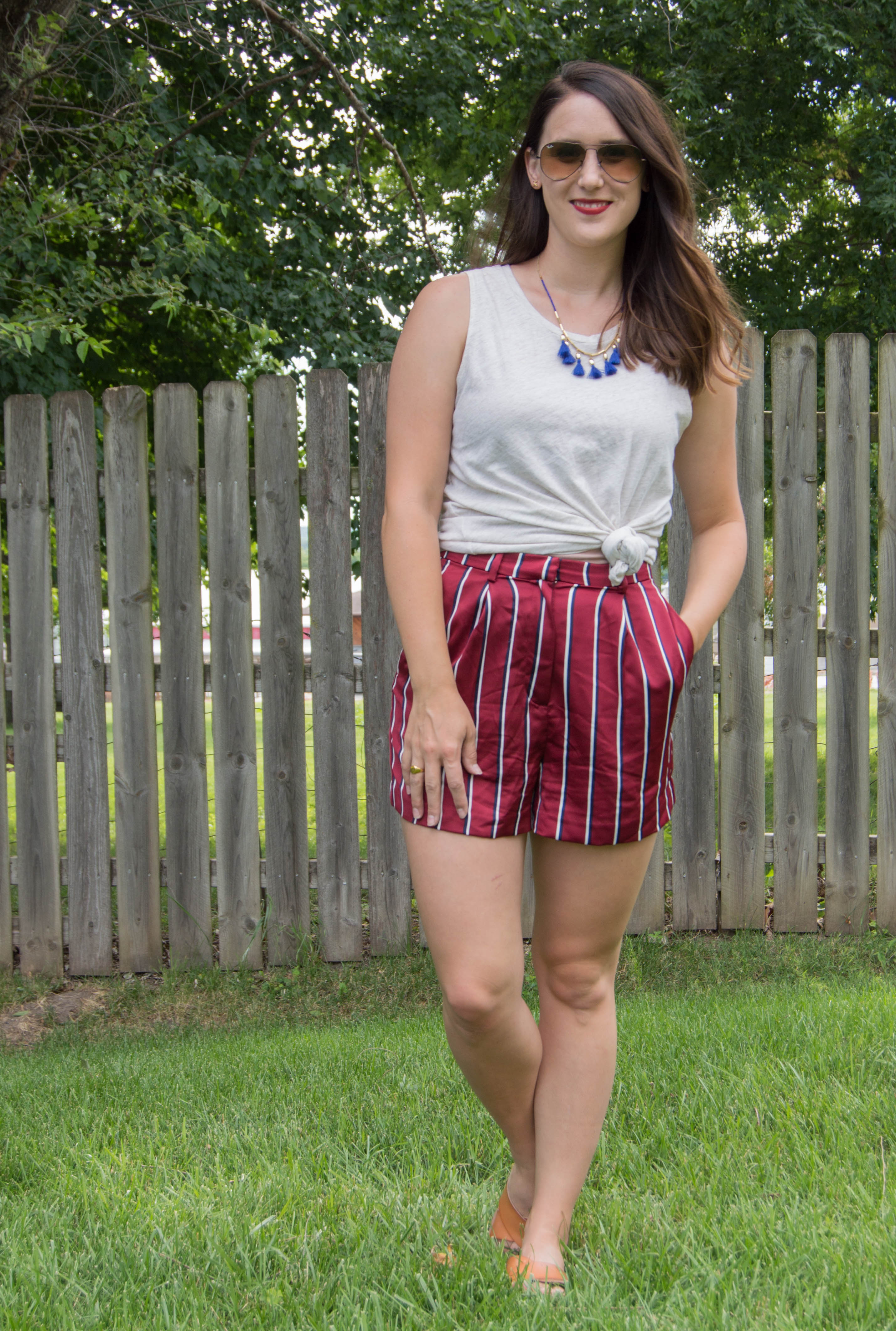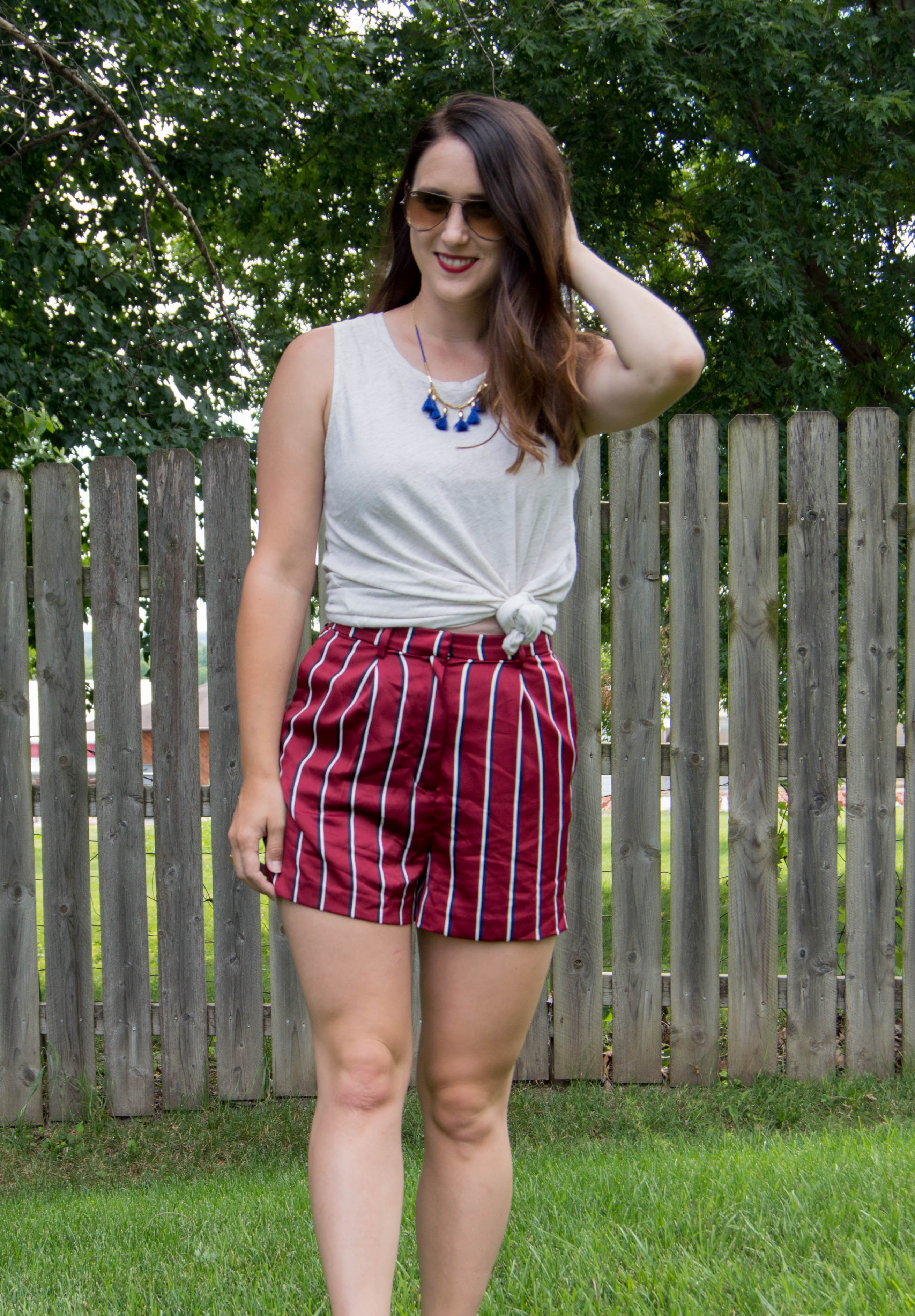 Top: Old (similar)  |  Shorts: H&M  |  Sandals: Old Navy (similar)  |  Sunnies: Ray Ban  |  Necklace: Stella & Dot
Find your stripes
If I opt for a pattern to celebrate the 4th, I always reach for the stripes in my closet.  Summery and festive, you really can't go wrong with this simple pattern.  Even better if you can find red or blue stripes, but that's not mandatory.  Pair striped shorts with a simple tank or a striped shirt with a denim skirt and flip flops.  You may remember these striped shorts from a previous post.  Yes, I re-wear my stuff all the time.
When in doubt, wear chambray
By now, I'm going to assume most of you have a chambray top in your collection.  If not, run to Old Navy, Gap, Forever21, anywhere and you can find this basic before the 4th.  I love wearing this lightweight fabric in the summer and since the color falls in the blue category, it's also fun for a 4th of July outfit.  Win-win!  Pair a chambray tank with white shorts and red clutch, or go all denim with skinny jeans and a red neck scarf.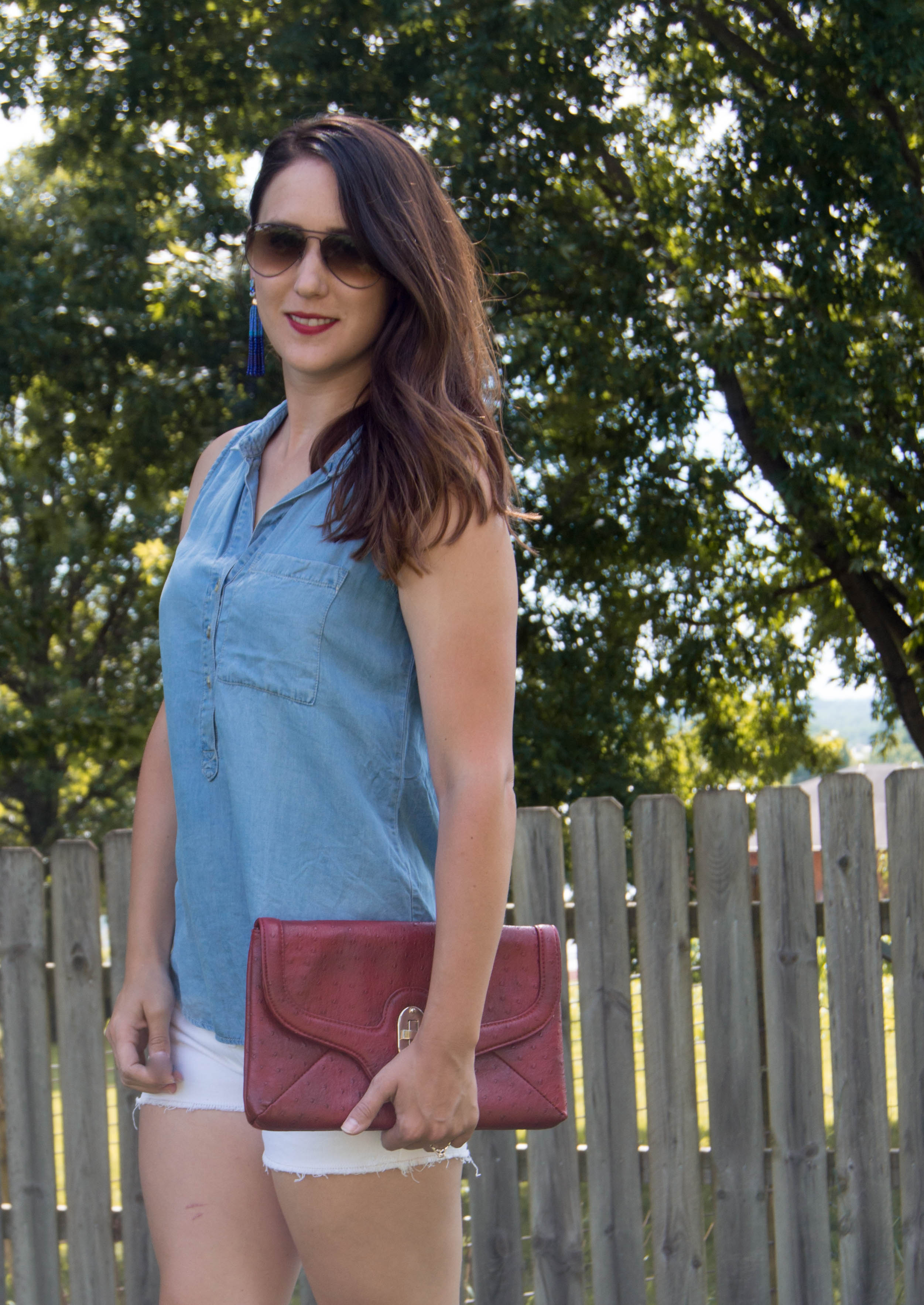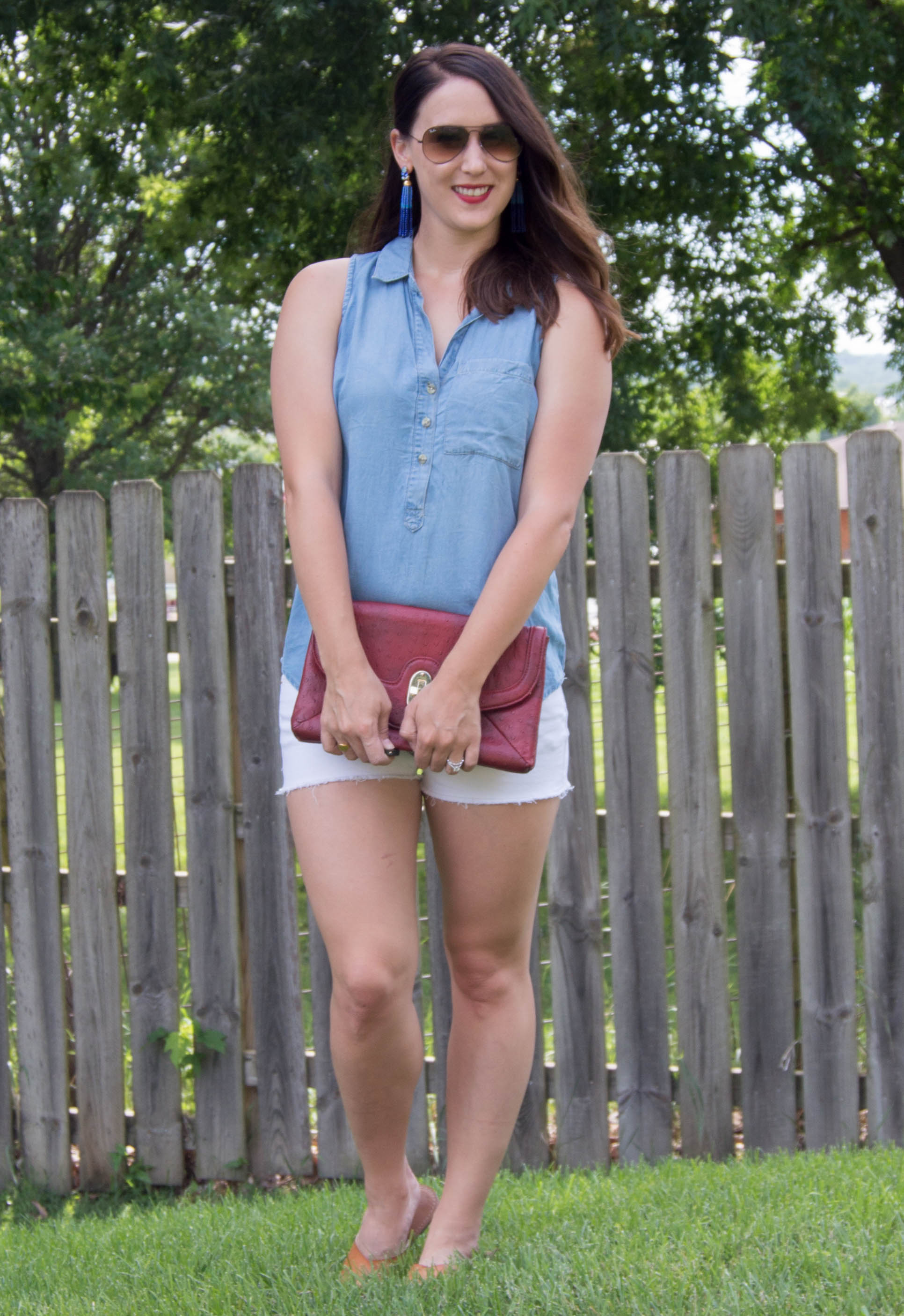 Top: Old (similar)  |  Shorts: Old (similar)  |  Clutch: Aldo (similar)  |  Sunnies: Ray Ban  |  Earrings: Stella & Dot
Do you dress up or keep it casual on the 4th?
xoxo. a