If you read my review of A Thousand Splendid Suns, you know what a fan I am of Khaled Hosseini.  The minute I finished Suns, I couldn't wait to pick up And The Mountains Echoed.  Hosseini's theme of Middle East conflict along with the burdens put on innocent civilians and their relationships stays true in this novel, putting family and sibling bond at the forefront.  Sound heart-wrenching?  Well, all of his stories are.  After finishing his first two (Kite Runner included), I wasn't sure I could emotionally handle another one.  But, this one is equally beautiful… and equally heart-wrenching… but worth it all the while.
And The Mountains Echoed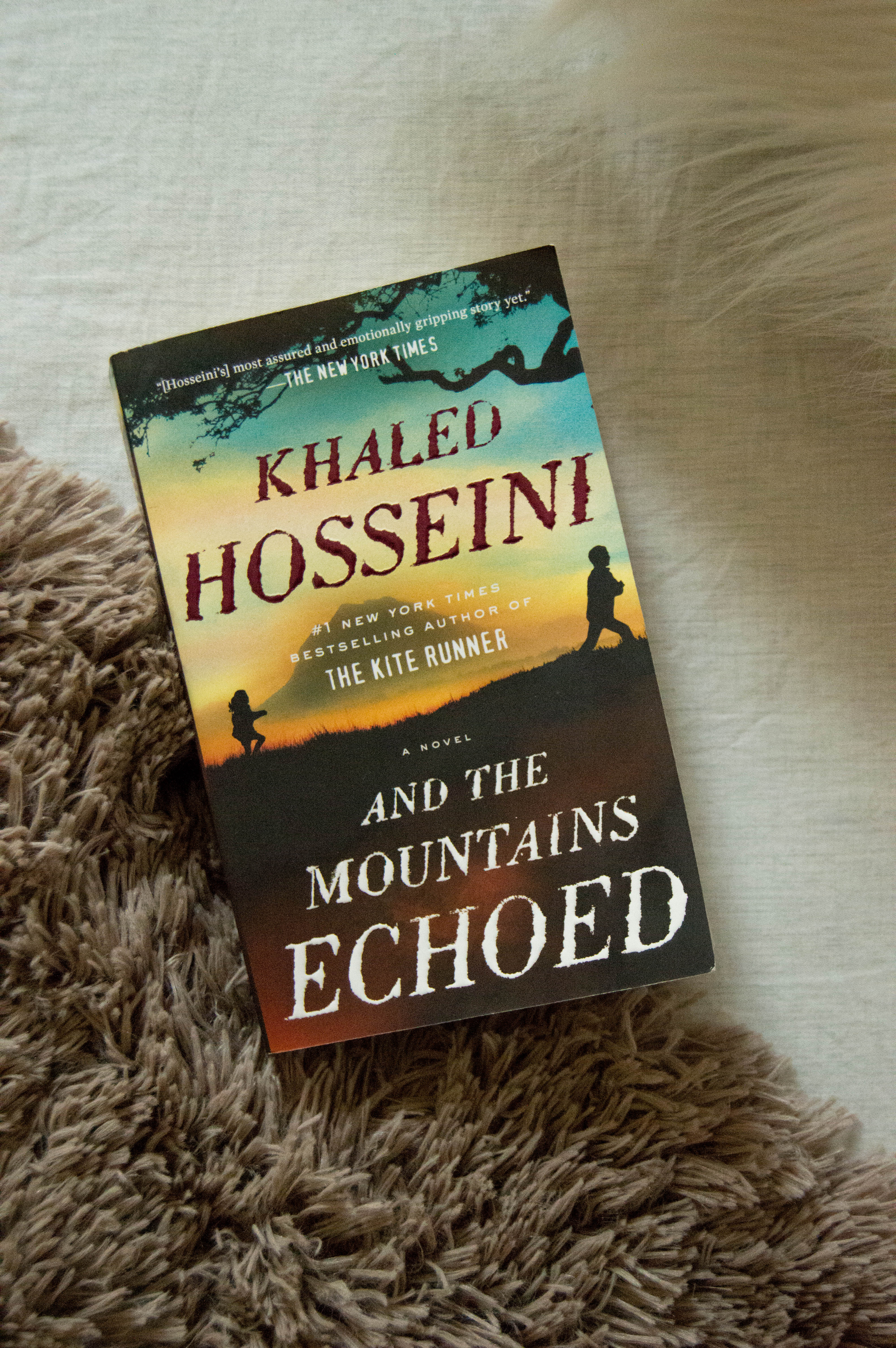 And The Mountains Echoed took me by surprise – not only following two siblings, but a network of families and generations who were impacted by one act of desperation.  Working through various decades of connected people, one theme rings true.  The bond of family can be the strongest and the ache of something or someone missing is never forgotten.
Instead of going into more detail and potential spoilers about the gripping story and since I've finished the three Khaled Hosseini novels, I would rather express my gratitude for Hosseini's writing and urge you to pick them up and read.  In the world we live in today, these books could not be more relevant – a world where Middle East conflict suffocates our news headlines, confusing some, maddening others.  And getting a view into Afghanistan, it's culture, it's people, the effects of war, by a native who's seen life there and here, is truly fascinating.  No matter how corrupt, no matter how upsetting, it comes down to being human which Hosseini is a master at pointing out even if subliminally.  The power of love and relationships is always worth fighting for.
Have you read any Hosseini novels?
xoxo.  a