Back in January, we started a kitchen and bathroom demolition, in early April, they were both completed and now in June, we have a new member of the family.  A four-pawed one!  Our Llewllin Setter puppy, Cooper, is now the most exciting thing to ever cross the threshold of our home – even though I do still drool over our cabinets.
My husband's endless love for dogs had me anticipating this day years ago, but it wasn't until we arrived at the breeder's, three hours north in Minnesota, that I realized we'd actually be taking our puppy home.  Not even our lengthy trip to PetSmart the day before could have prepared me for this little guy.  T on the other hand, had been waiting a very long time for a day like Saturday.  Our car ride took us over the border to Houdini Llewllin Setter breeder and the moment Cooper and his siblings joyfully ran out of the cages, I knew I was in trouble.  The first challenge they don't tell you about?  Choosing one and leaving the others.  But there was something about Cooper's dark-eyed stare and light coat that finally had him loaded in the truck with us.
So far, so good with this little guy.  Llewellins are bird dogs, so he's getting more and more active every day and will eventually hunt alongside T in the field.  He'll grow a lot and three days in, I'm already dreading the end of the puppy stage.  Can he just cuddle, give kisses and fit in my arms forever?
Cooper has positively stolen our hearts and we're beyond happy to have him in the family.  I mean, look at that face!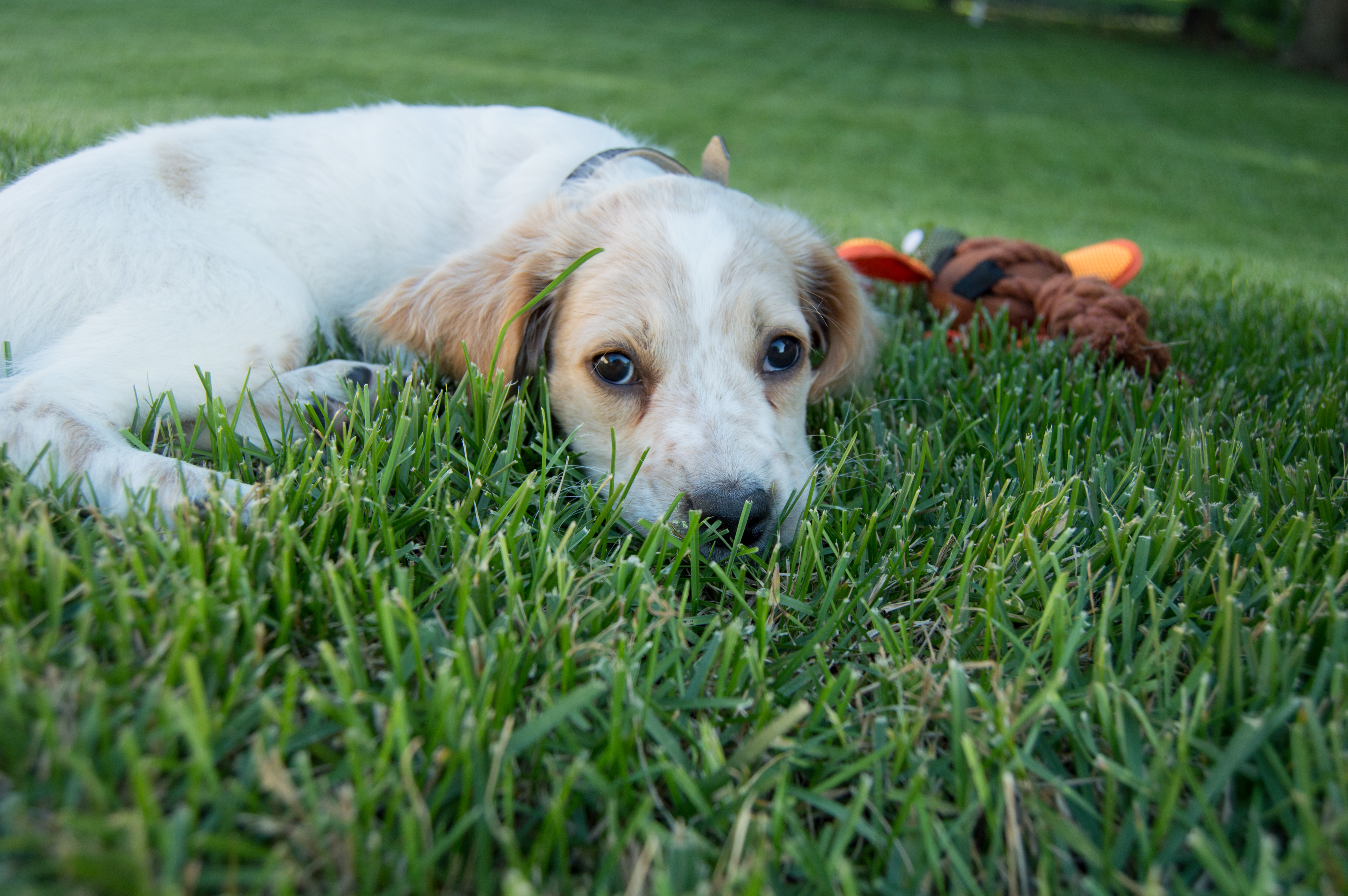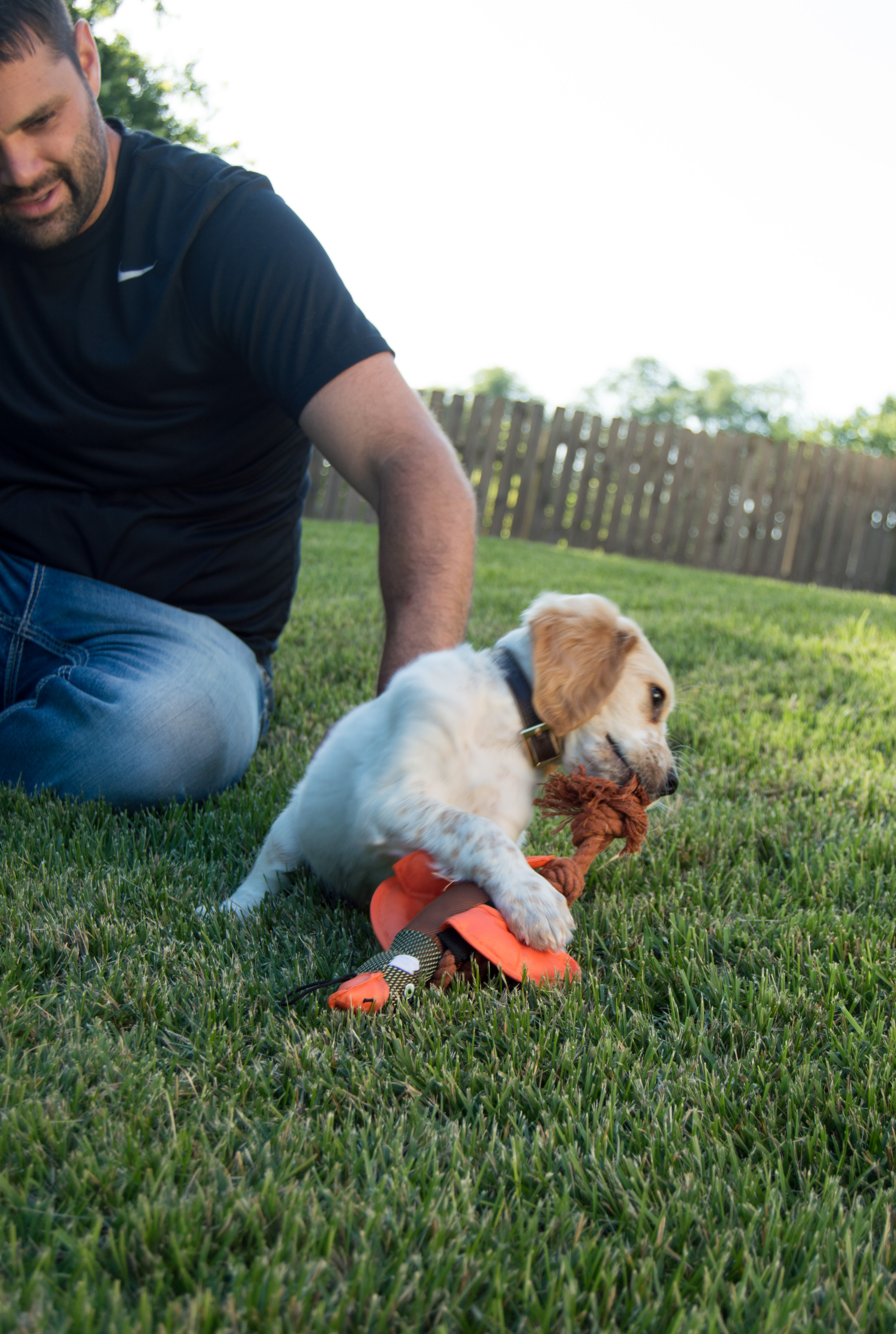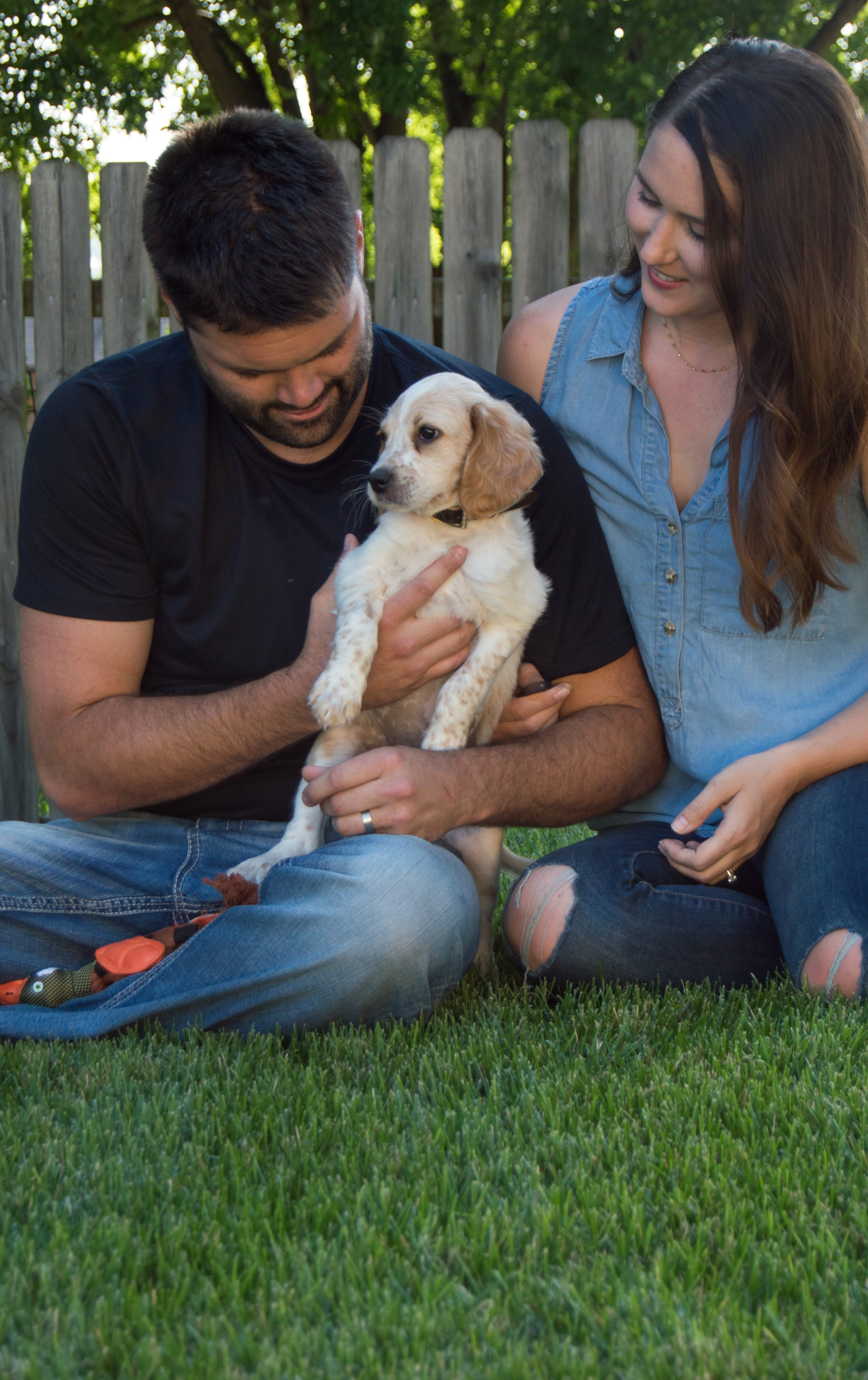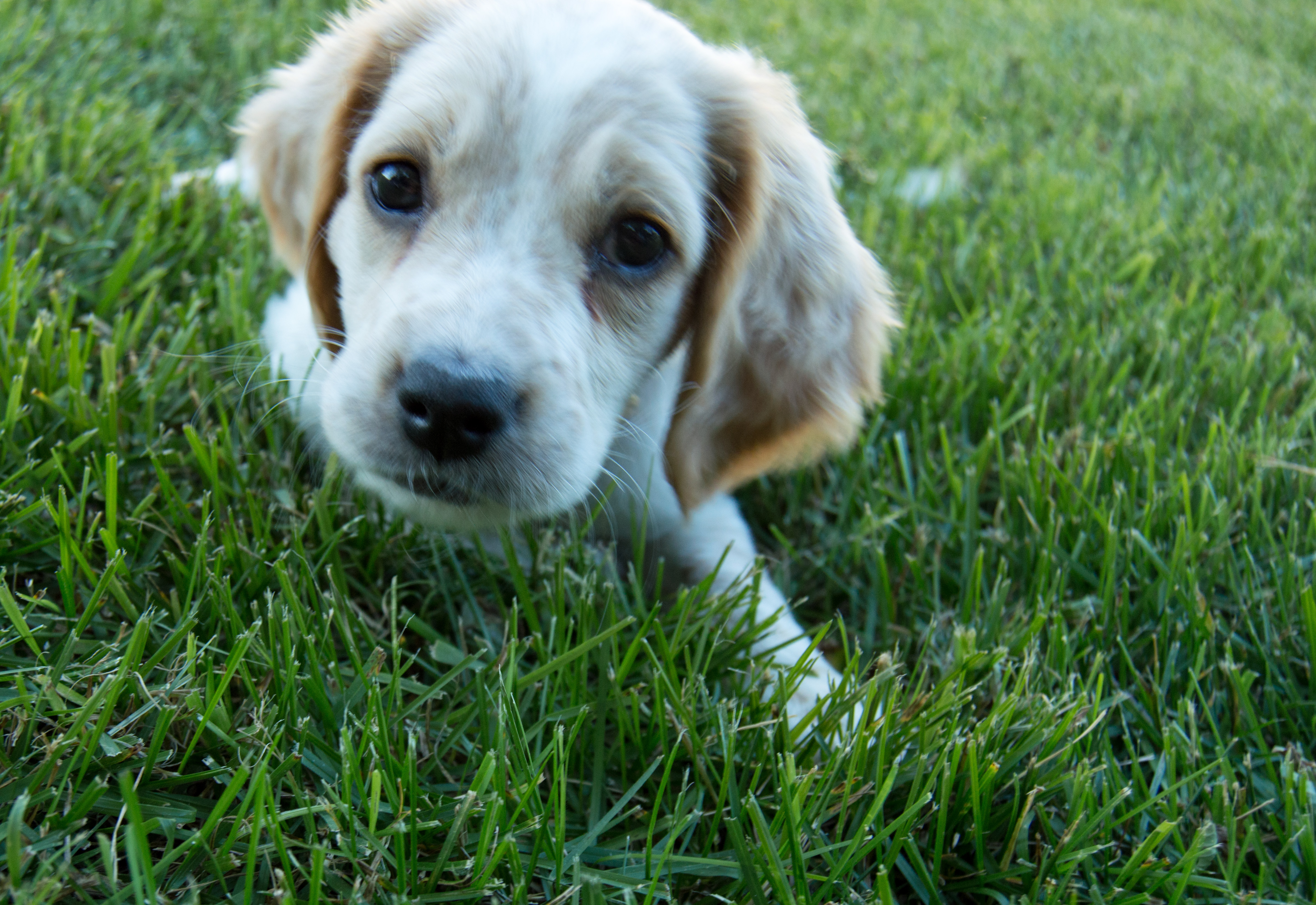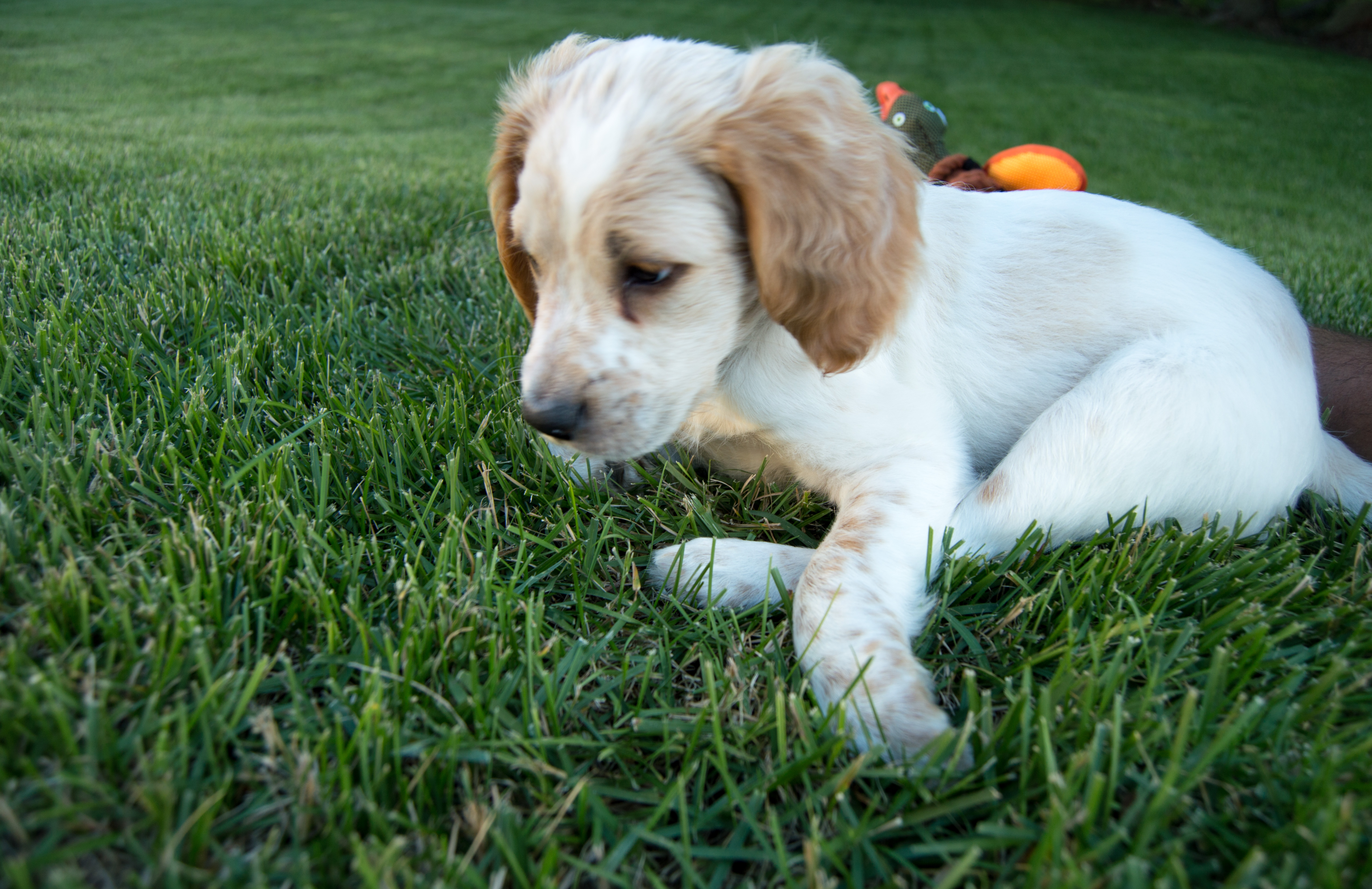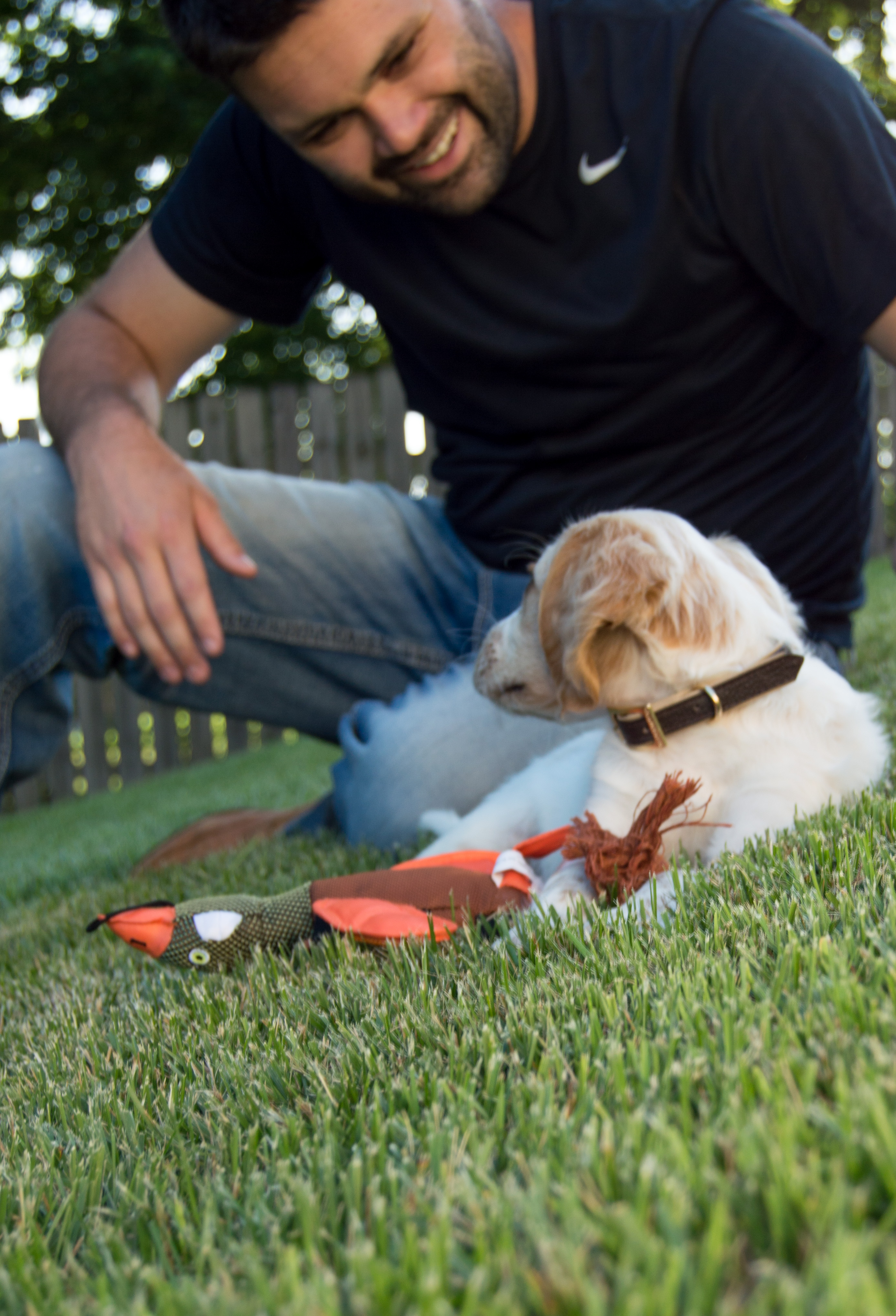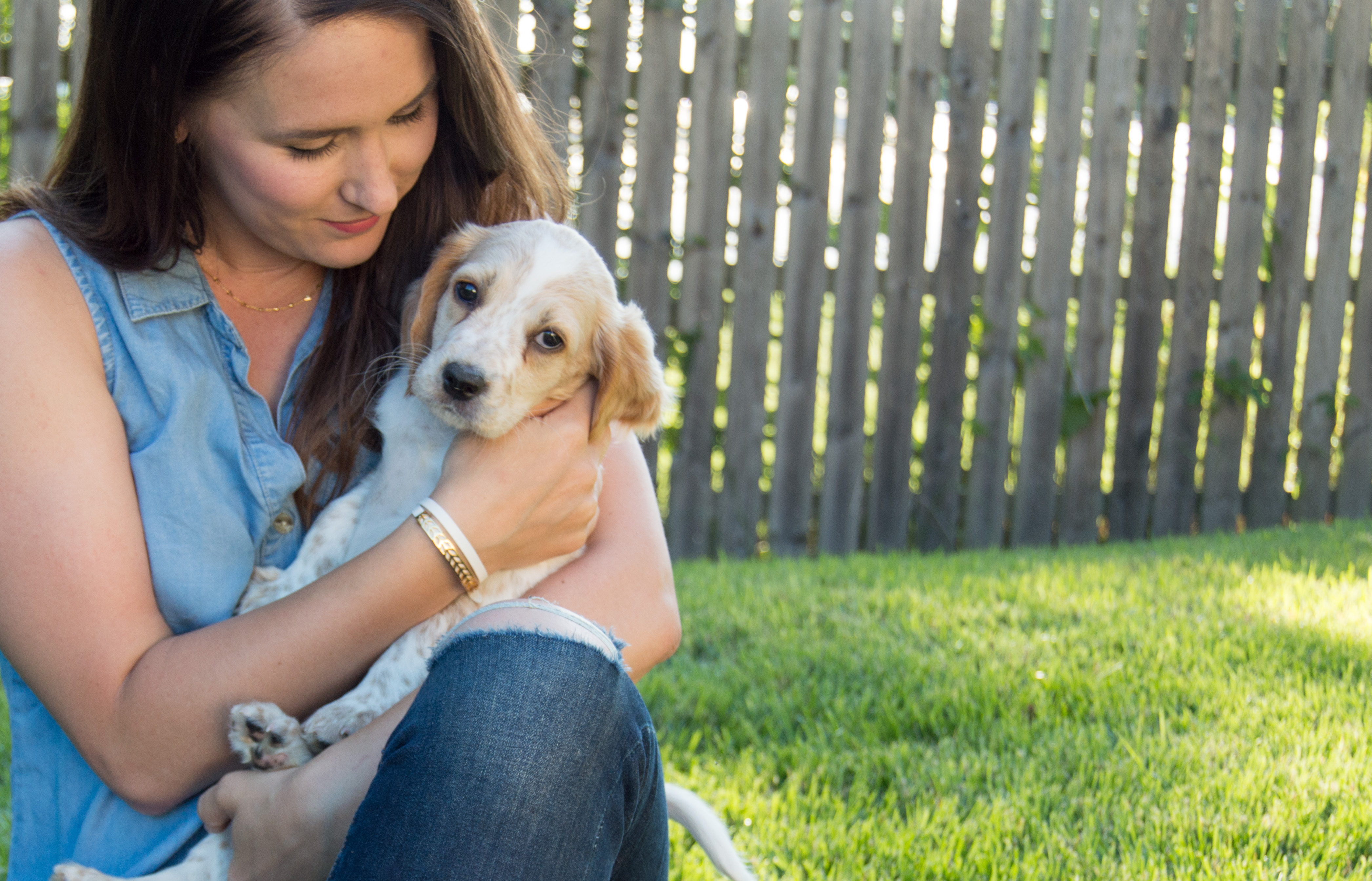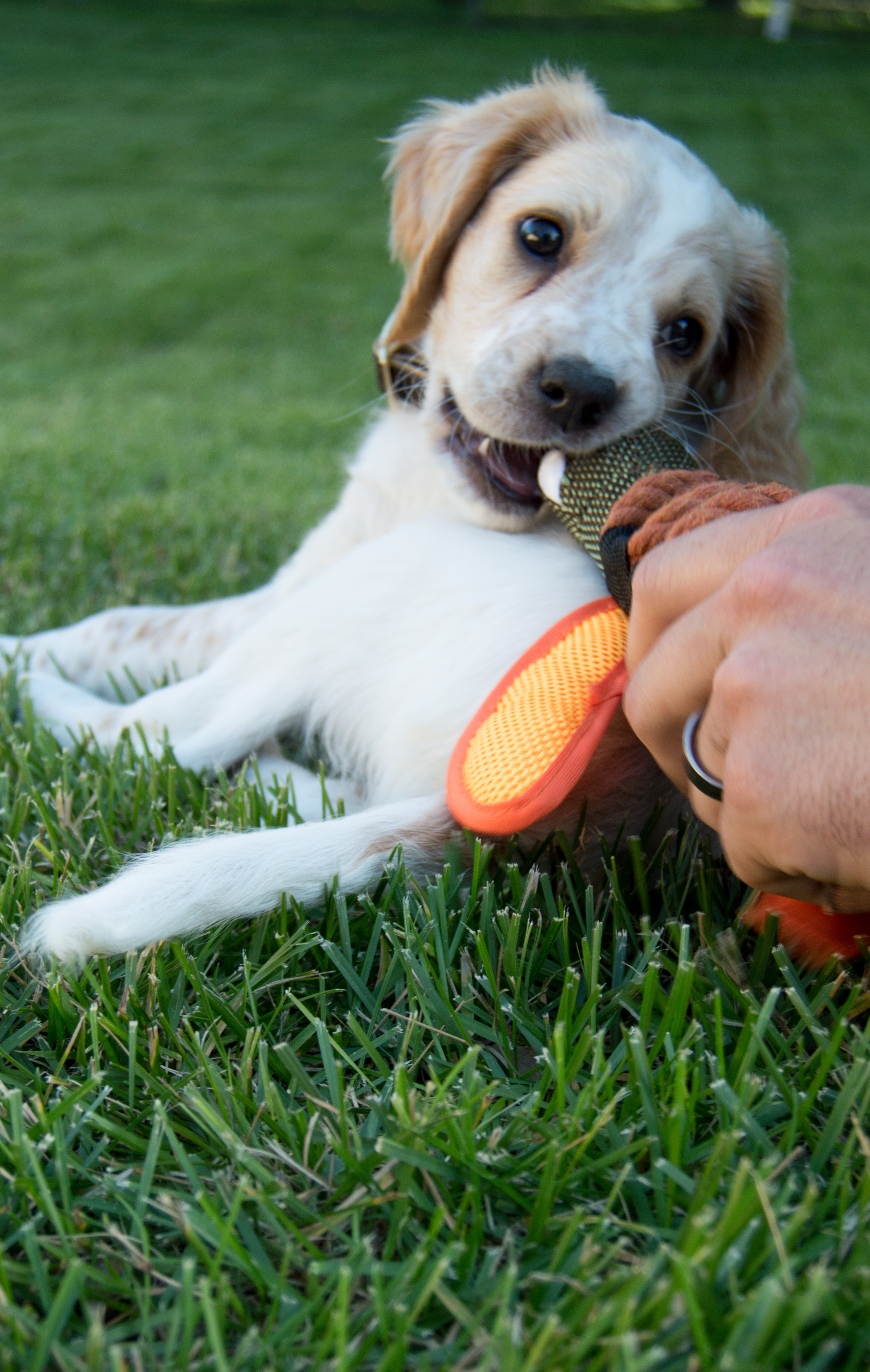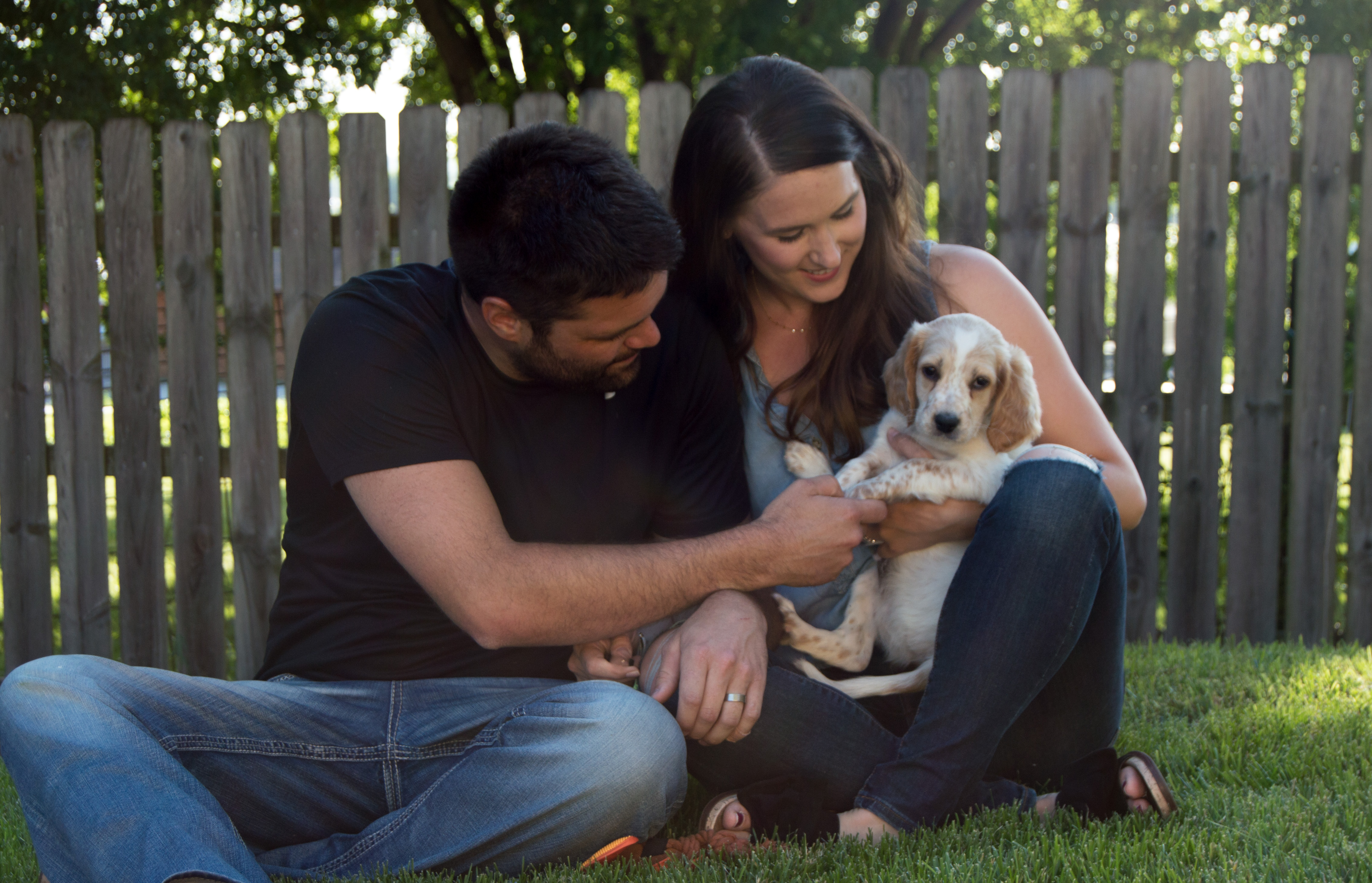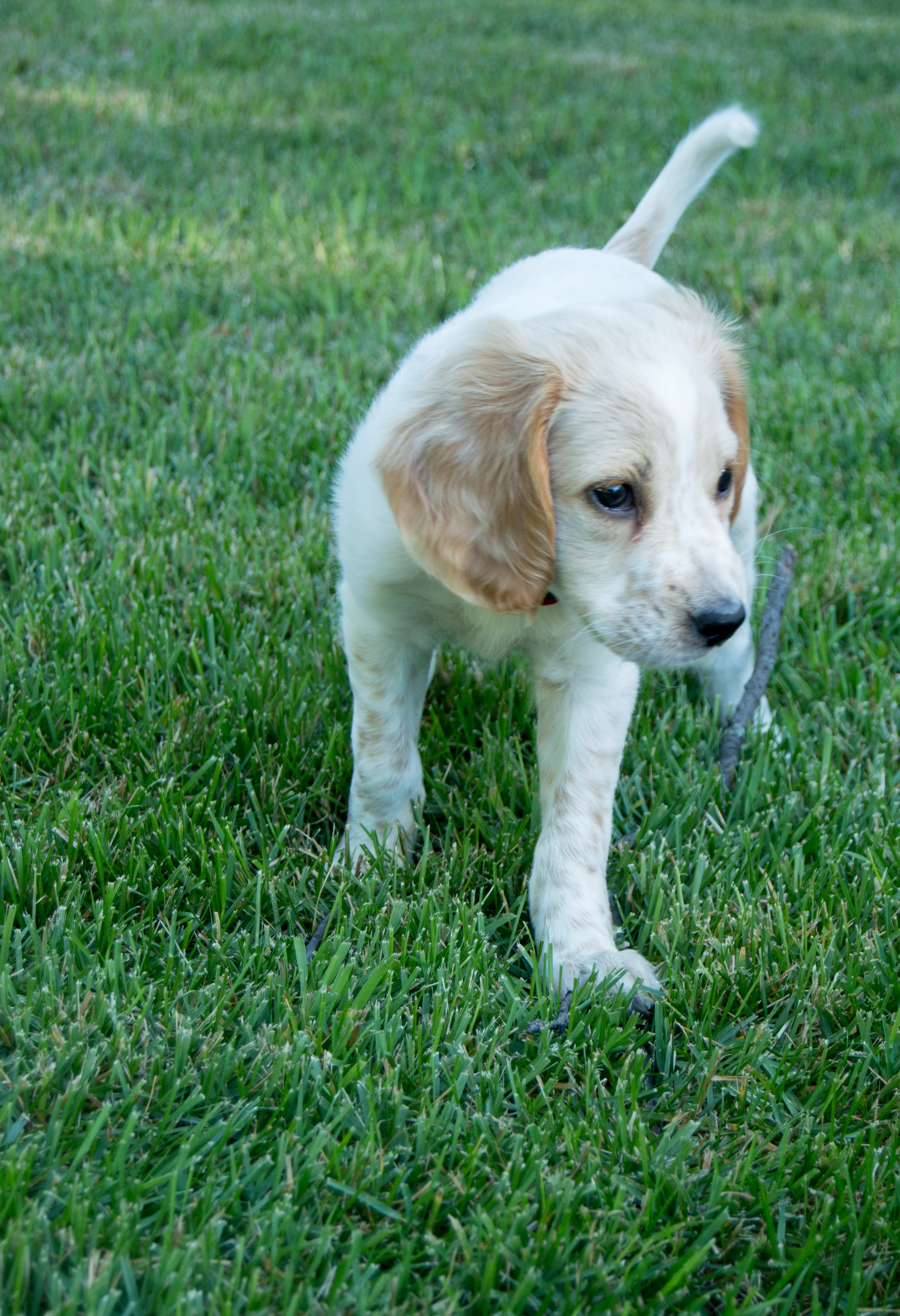 Top: Dry Goods (similar)  |  Jeans: Banana Republic  |  Sandals: Target  |  Jewelry: Stella & Dot
xoxo.  a