We've hit high temps over the weekend in the Midwest and now all we crave is grilled food.  I shared my family's cheesy noodle corn casserole a few weeks ago which is a staple in our house.  But, now the grill season side dish I'm craving is this summer pasta salad.  Refreshing, light (as light as pasta salad can get) and extremely satisfying in the summer heat.  This recipe came from T's mom and always reminds me of meals at their house with smoked meat and a sunburn.  With sliced cucumber, onion, spiral pasta and a tangy vinegar-based dressing, you can't go wrong.  Perfect for those days coming off the lake at sunset or out of the pool for a snack when your cheeks are flushed and your dose of vitamin D is thru the roof.
The portion is generous, so making it for a neighborhood cook out or summer hangout is perfect, but you can also keep it around for leftovers all week – which is what we plan to do.
Summer Pasta Salad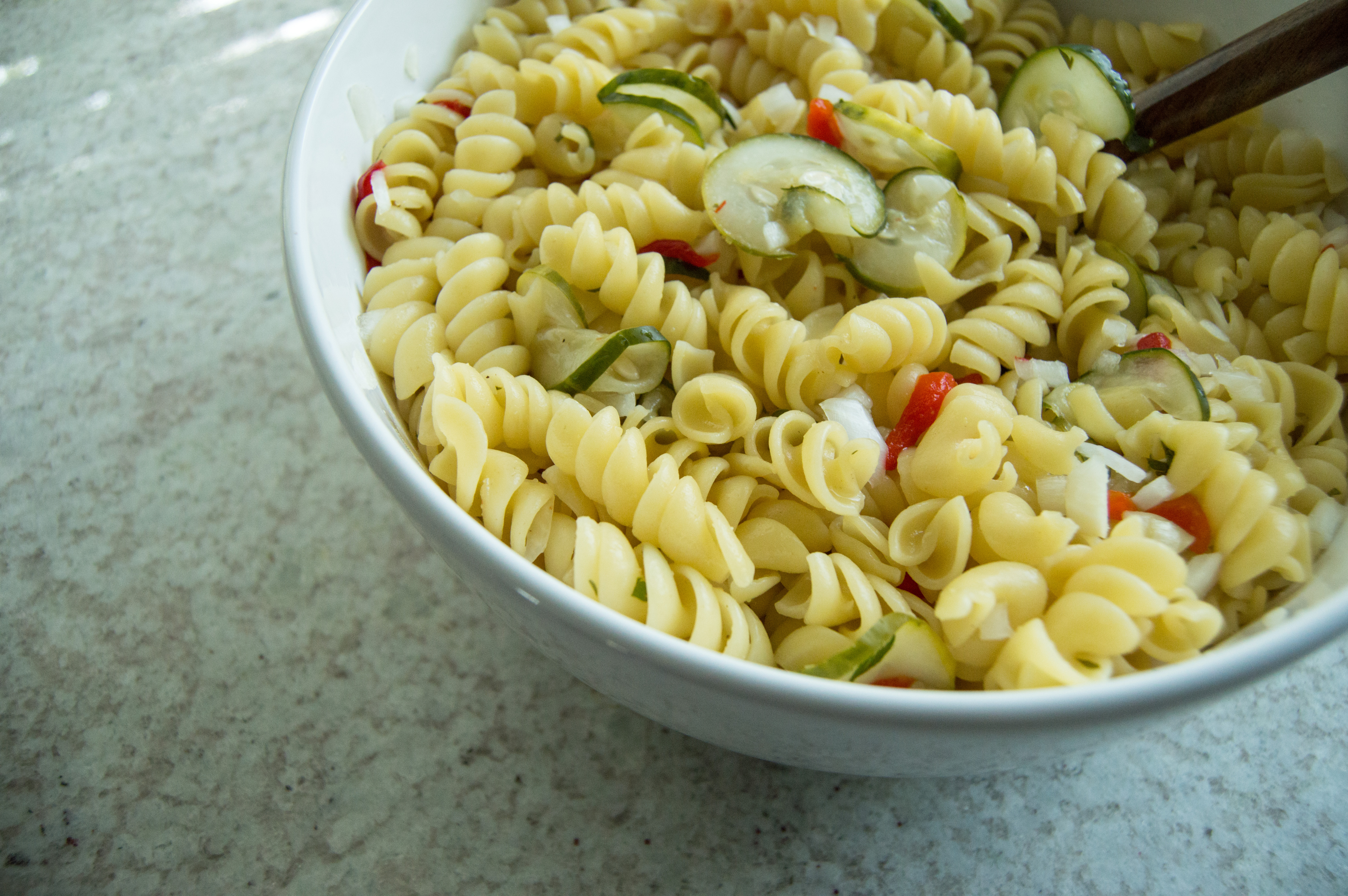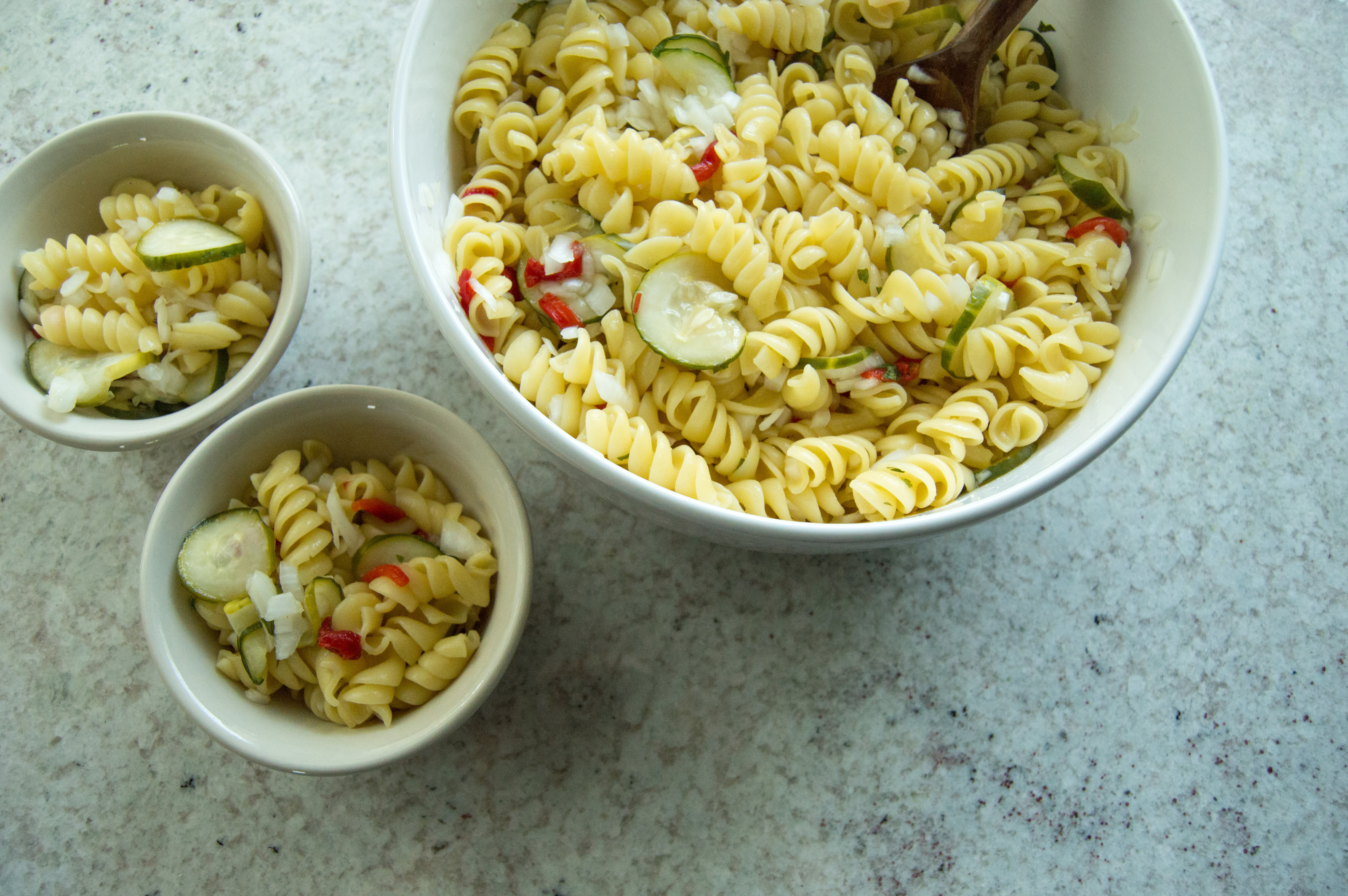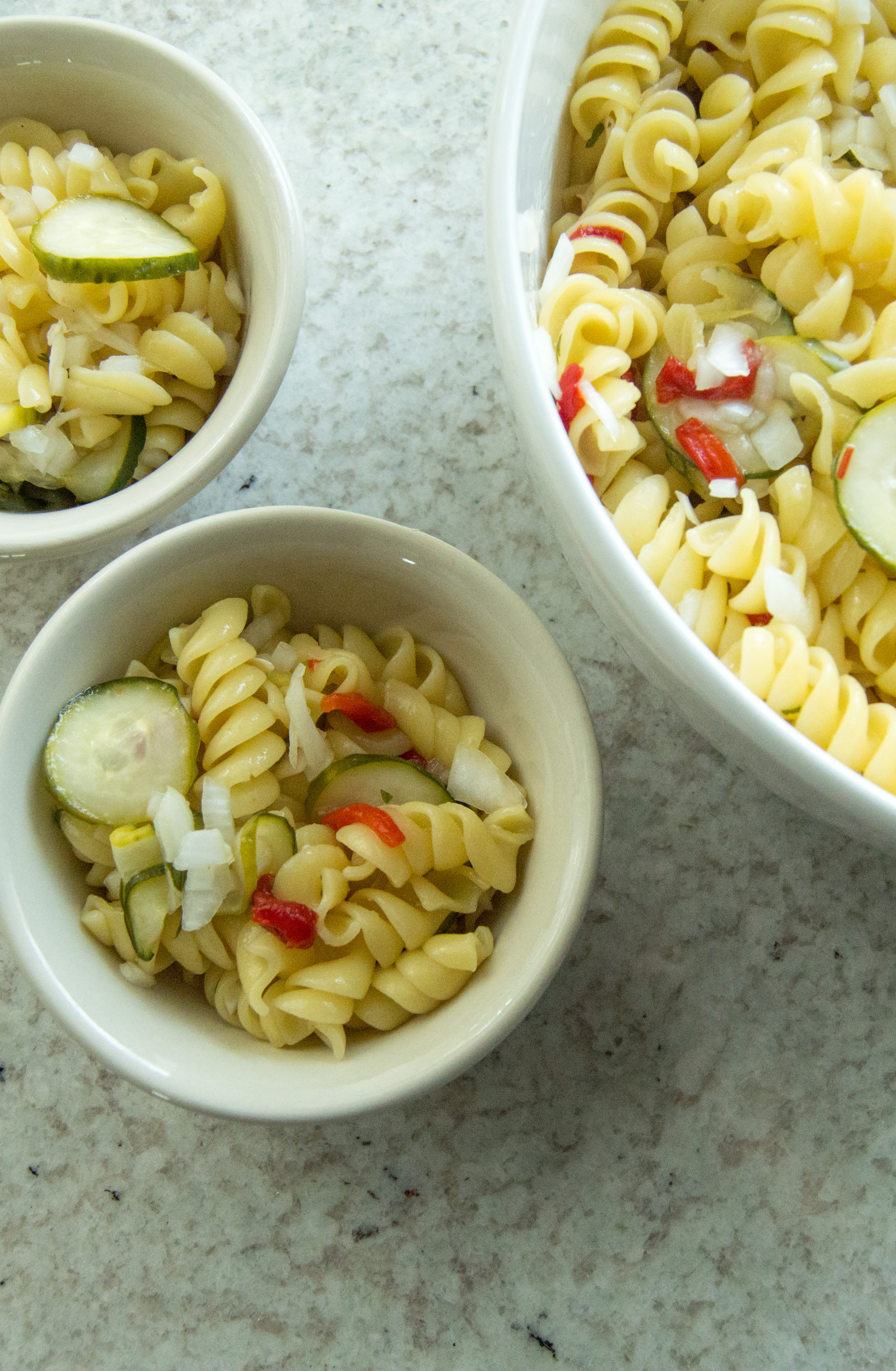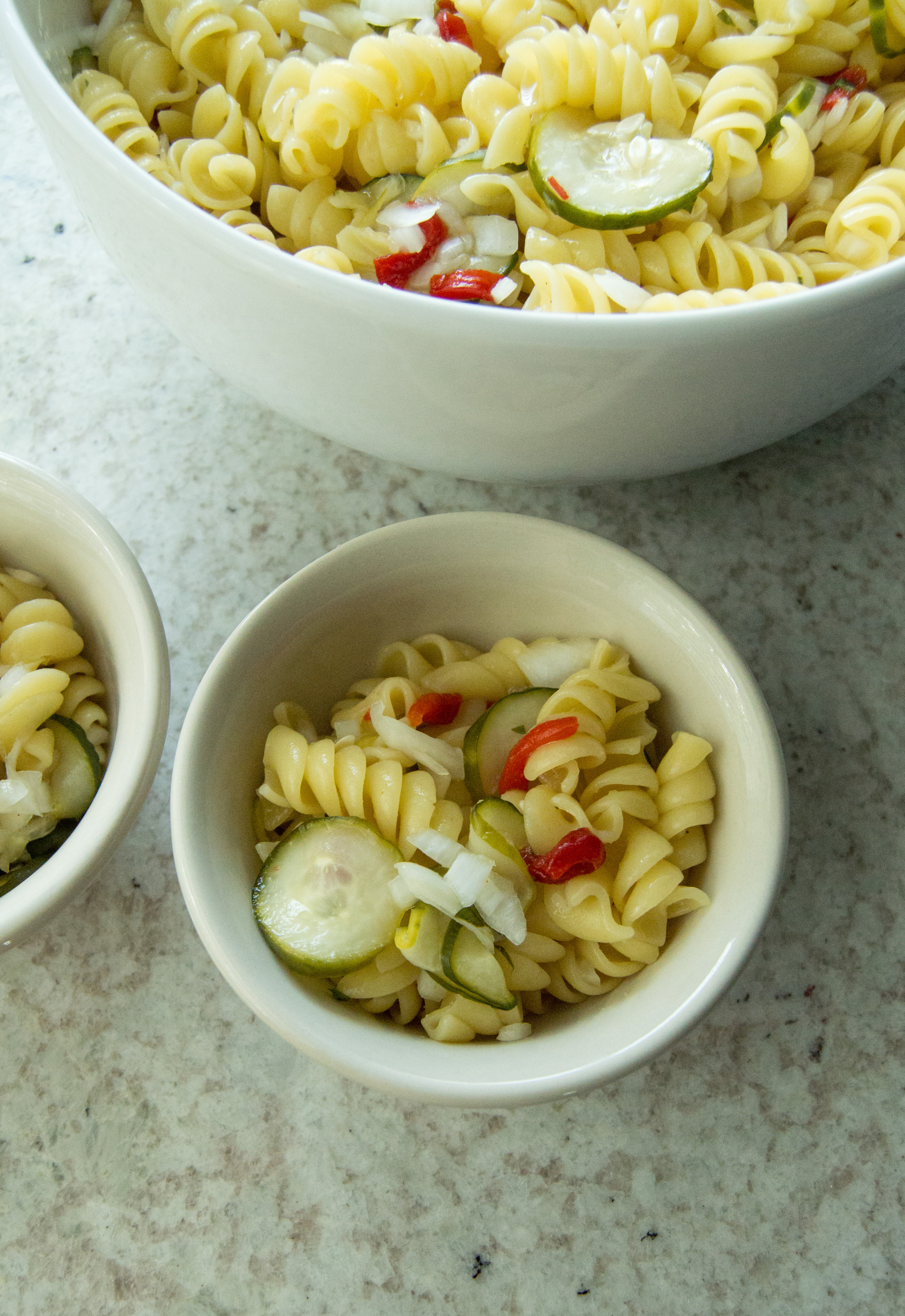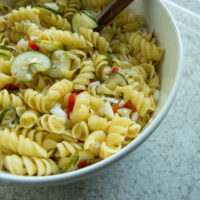 Summer Pasta Salad
Ingredients
1

16 oz

box of spiral pasta, boiled

1

medium

onion, chopped

1

medium

cucumber, sliced

1 1/2

cup

white vinegar

1 1/2

cup

sugar

1

tsp

salt

1

tsp

accent

1

tsp

pepper

1

tsp

garlic powder

2

tsp

yellow mustard

1

jar

pimento

1

dash

parsley flakes
Instructions
Prepare spiral pasta to al dente.

Combine white vinegar & sugar in medium pot on stove. Heat - don't boil! - until sugar is dissolved, stirring occasionally.

Once dissolved, take off heat & add salt, accent, pepper, garlic powder, yellow mustard, pimento and parsley flakes. Stir together.

Add in the chopped onion and sliced cucumber. Let it marinate for 10 minutes.

Pour it over pasta and stir until pasta is coated.

Place in the fridge to cool & allow to sit for at least an hour or more until serving.
Recipe Notes
This recipe is best made the day before so ingredients can combine.  
xoxo.  a