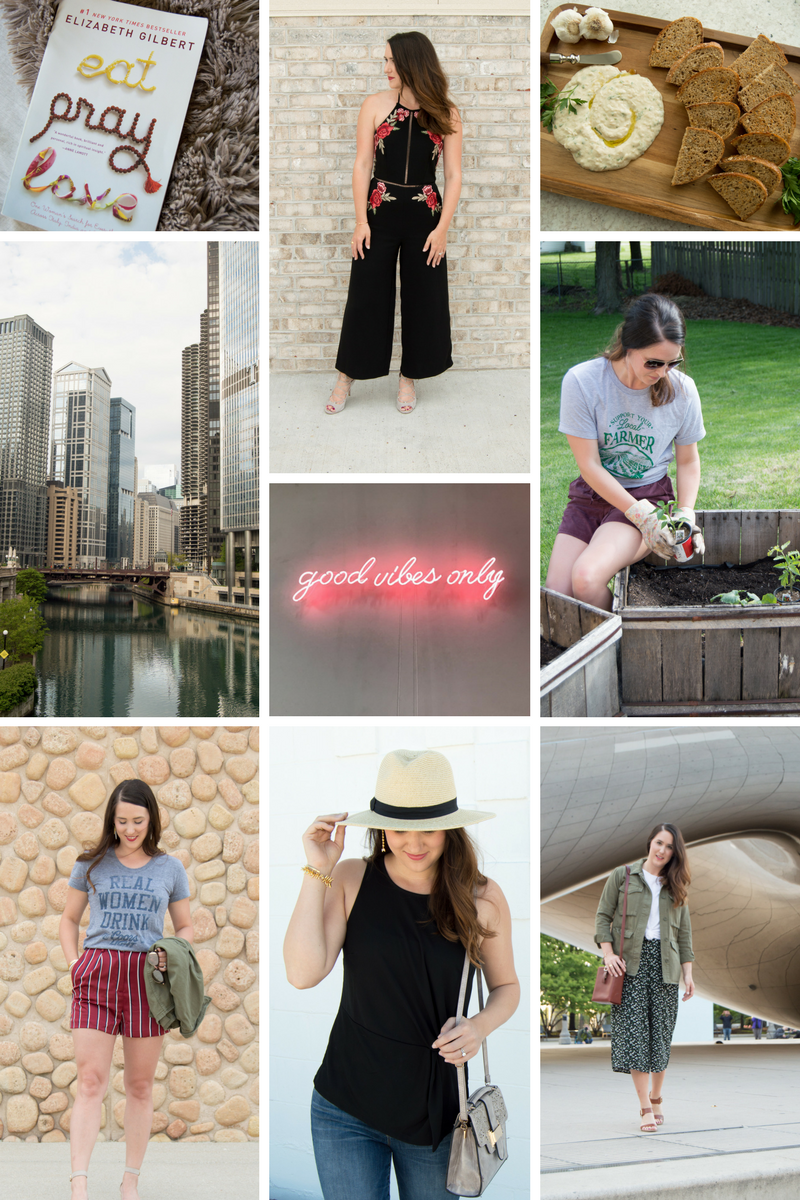 Working on: staying motivated and inspired – read my 5 tips to stay on track!
Wearing: finally breaking out the striped shorts and tank tops!
Making: plans for summer weekends.  It will go so fast!
Loving:  this embroidered jumpsuit for any event this season.
Reading:  taking my time on And The Mountains Echoed – got to get moving on my list.
Enjoying:  the sunshine that has finally shown up in the Midwest & being a tourist in Chicago.
Feeling: happy about styling summer outfits – especially ones involving rompers.
Watching: besides my new obsession with Gossip Girl on Netflix, my little plants growing in the garden!
Listening to: the most chaotic playlist ever – The Shins, Chainsmokers, Coldplay, Maren Morris, you name it.
xoxo.  a