One thing I cannot live without during the summer months is my collection of rompers.  They're comfortable and easy to wear, they keep me cool on those dreadfully hot days and the variety of styles makes them super cute for any event.  So, since this is the last full week of May (say what..!), Memorial Day is this weekend and summer will be in full swing in no time.  Do you have your wardrobe ready?
Ok, me either.  This past weekend I did yet another purge of the closet as I try out thredUP – an online consignment and thrift store.  After struggling to find time and energy to take multiple trips to and from local consignment stores only to find they aren't accepting certain items, a friend recommended thredUP.  I created an account, requested a clean out bag and a few days later, it showed up in my mailbox.  Now full, one simple trip to the post office is required to ship it back (prepaid).  Obviously, they also won't take just anything, but they recycle what they can't accept and I'm all in for the convenience so far.  I'll make sure to keep you updated on my experience!
So, with some extra room in the closet and summer right around the corner, I took some time to gather the rompers I have my eye on.  When it comes to adding to the romper collection, I focus on variety.  One-shoulder, floral, lace, gingham and of course, a basic black piece would be the perfect mix to last all summer.  And all under $100!
All linked below!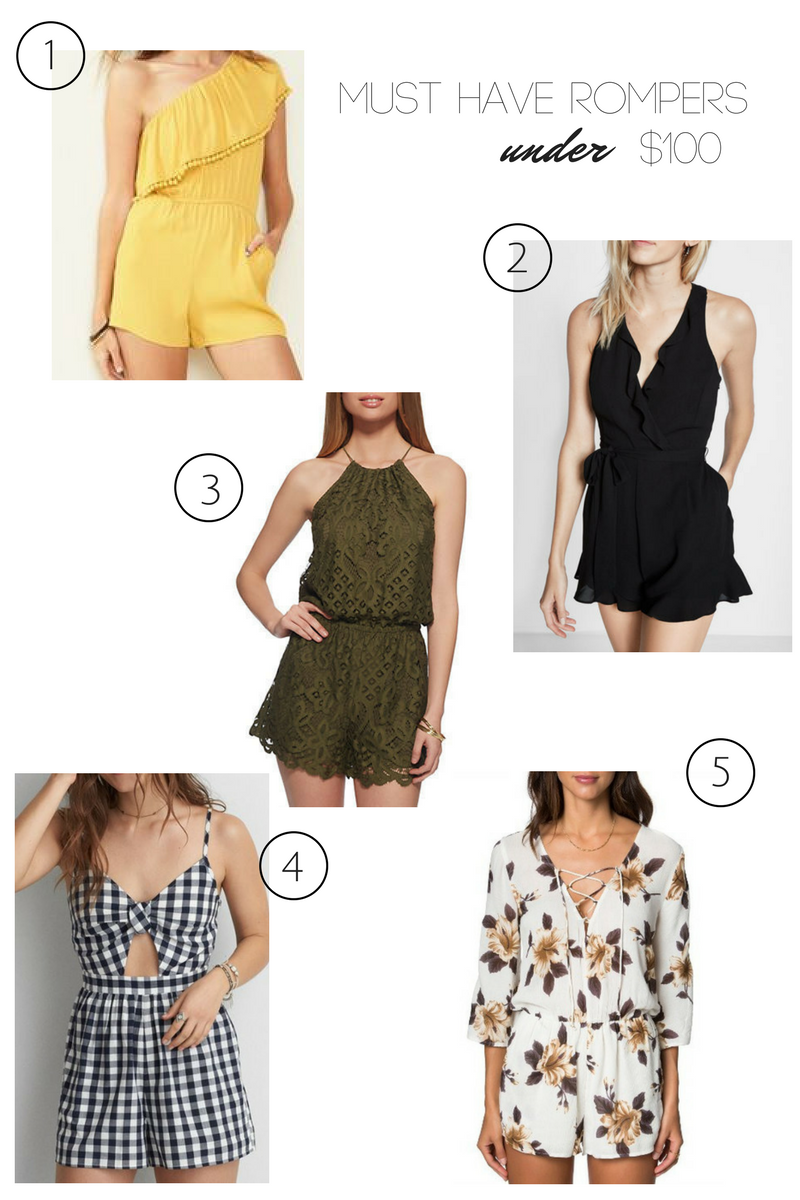 1 | One-Shoulder Ruffle Romper – Nordstrom  2 |  Ruffle Surplice Romper – Express  3 | Lace Romper – Lord & Taylor  4 | Knot Keyhole Romper – American Eagle  5 | O'Neil Neri Romper – Nordstrom
My personal favorite?  The olive green lace romper… closely followed by the gingham option.  I can't choose!  Do you have a favorite?
xoxo.  a